If you're looking for a cute Halloween craft for the kids (that you'll actually want to keep!) then look no further than these adorable DIY Halloween pendant necklaces!
After seeing how much my kids (and my readers!) loved the camping necklaces, I knew I wanted to create something similar and just as fun for Halloween.
However, I'm really bad at all forms of art (sculpting stuff from clay is definitely on the least) and Halloween decor tends to be a little more detail oriented. Skeletons, spiders and bugs, are all pretty intense compared to triangular mountains and rectangular graham crackers!
I started brainstorming, and thought about how much my kids LOVE to make impressions of stuff in playdoh just to see what it looked like. Then I jumped to those little dollar tree plastic bags of bugs and spooky things I get every year. Thankfully, I store extras (who doesn't go buy a ton of decor once the holiday is over and it's all on 90% clearance!) and was able to make these cute necklaces!
As I write this, my kids are STILL wearing them!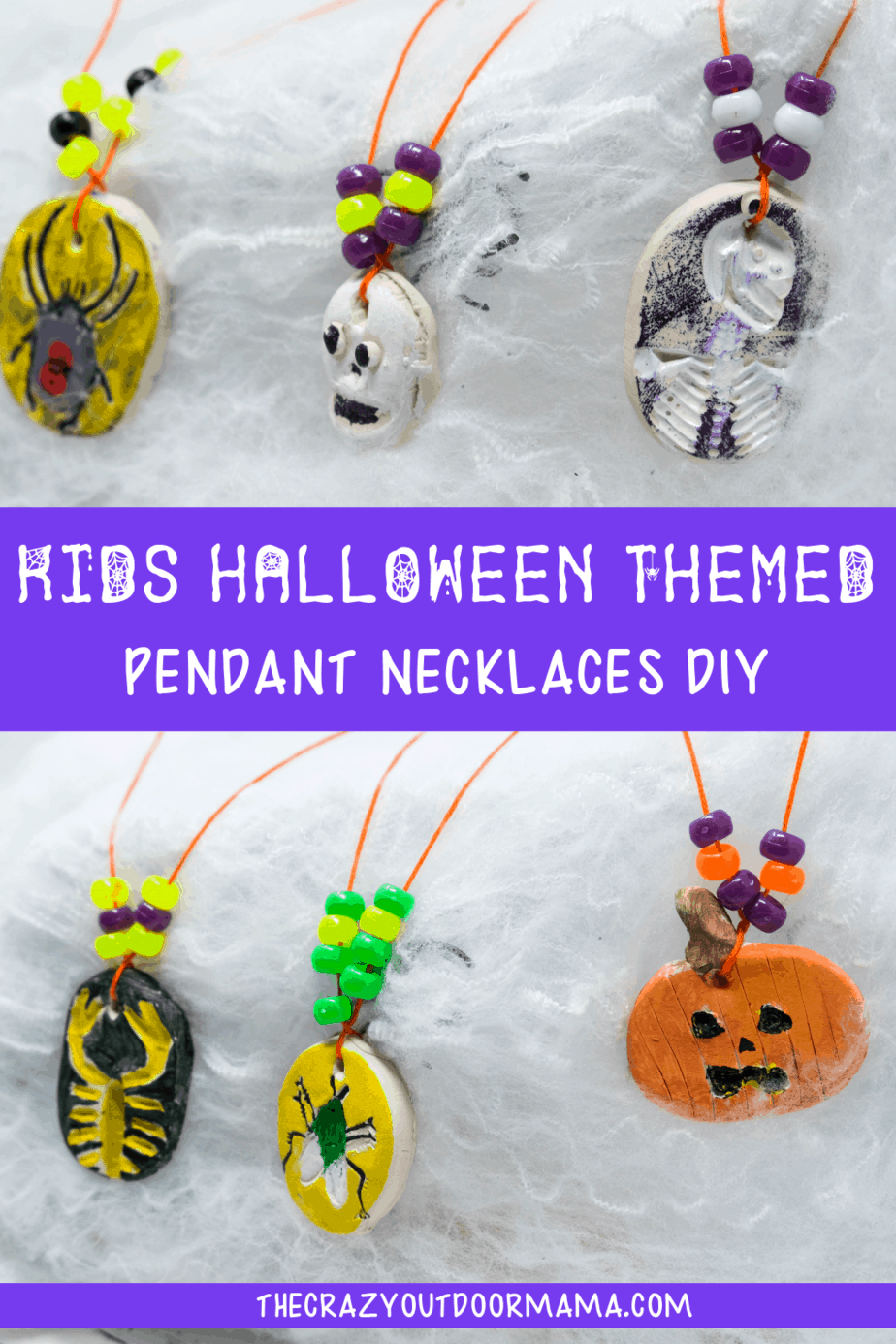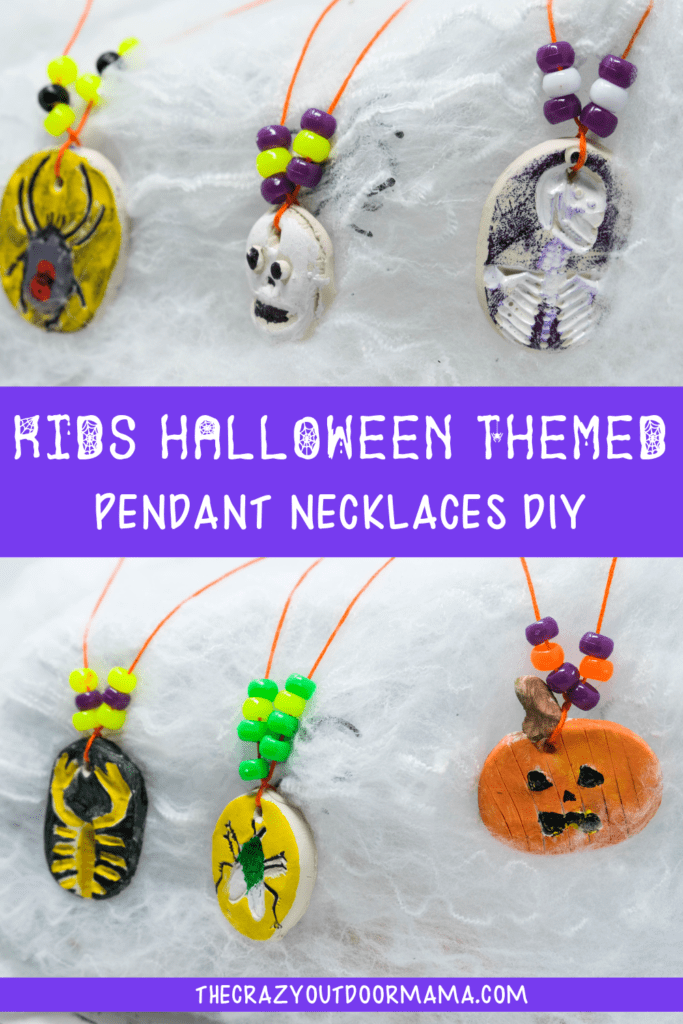 What you'll need for this kids Halloween DIY
This can really be as fancy or easy as you want it! To make it easier for the younger crowd, try using stamp pads and markers to color it in (roll the whole front in the stamp pad, and ask them to trace all the impressions with marker)
For the older kids, have fun trying to paint in details or add special things like hot glue or other accents (my spider actually has a glob of hot glue with some red sequins for a black widow feel)
All you really need is some oven bake clay, string, and something to color it in with.
Also, because I was asked on my camping necklace DIY… can you use play doh?
Well, it certainly won't last as long, and of course has a much MUCH higher
"cure time"… but if you don't want to get the clay and don't mind throwing it away in a week or two when it gets wrecked, go for it! It is definitely alot more common to have laying around!
Let the play doh dry for two days or so atleast so that it is hard enough to work with and paint.
Anyways, here's how to make it!
How did your Halloween necklace turn out? Any questions about mine?
I hope yours turned out just as special! My kids love theirs and they seemed to have held up to quite a bit of dropping and smacking thankfully.
If you have a picture of yours, I'd love for you to send it to me so that I can add it to this article!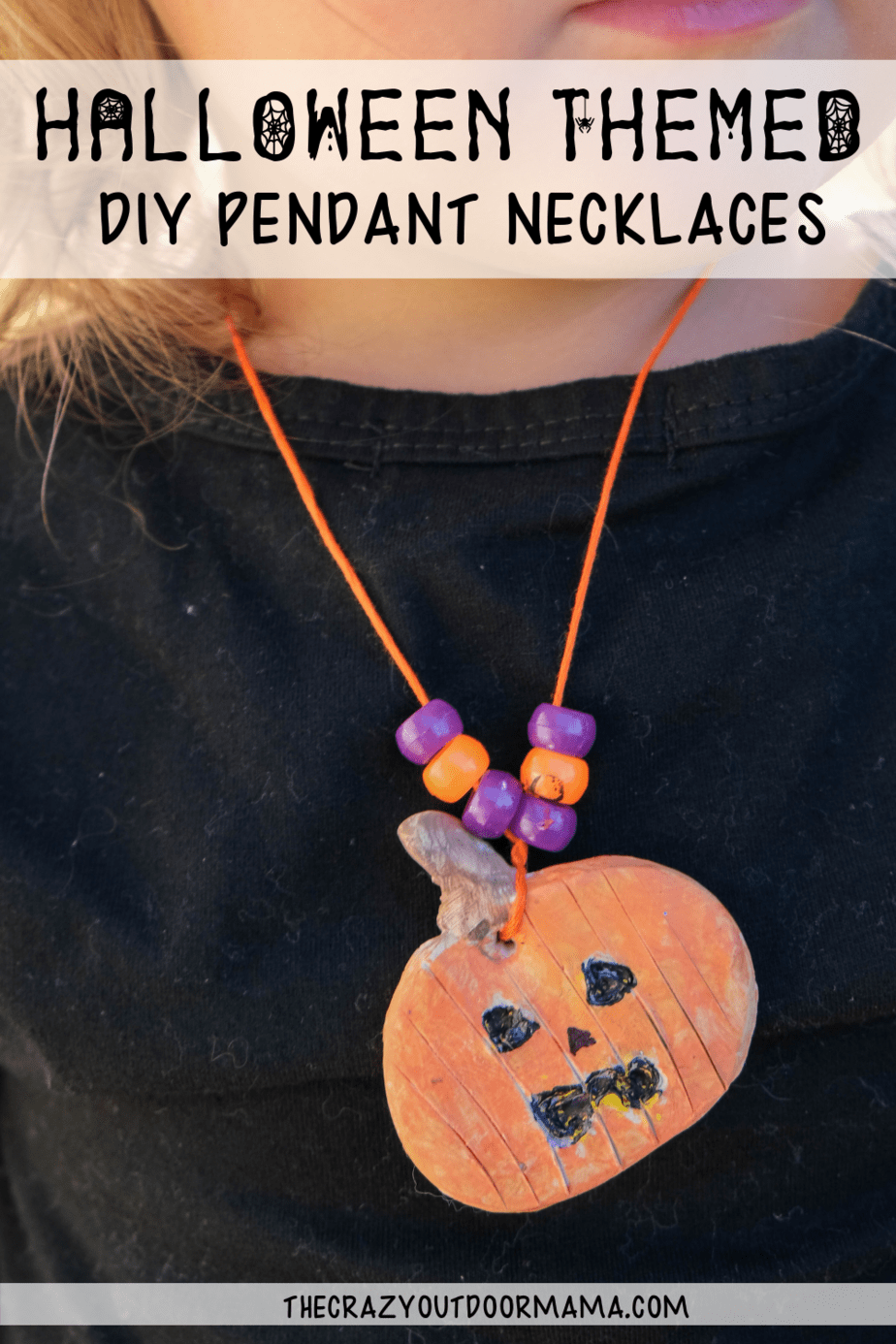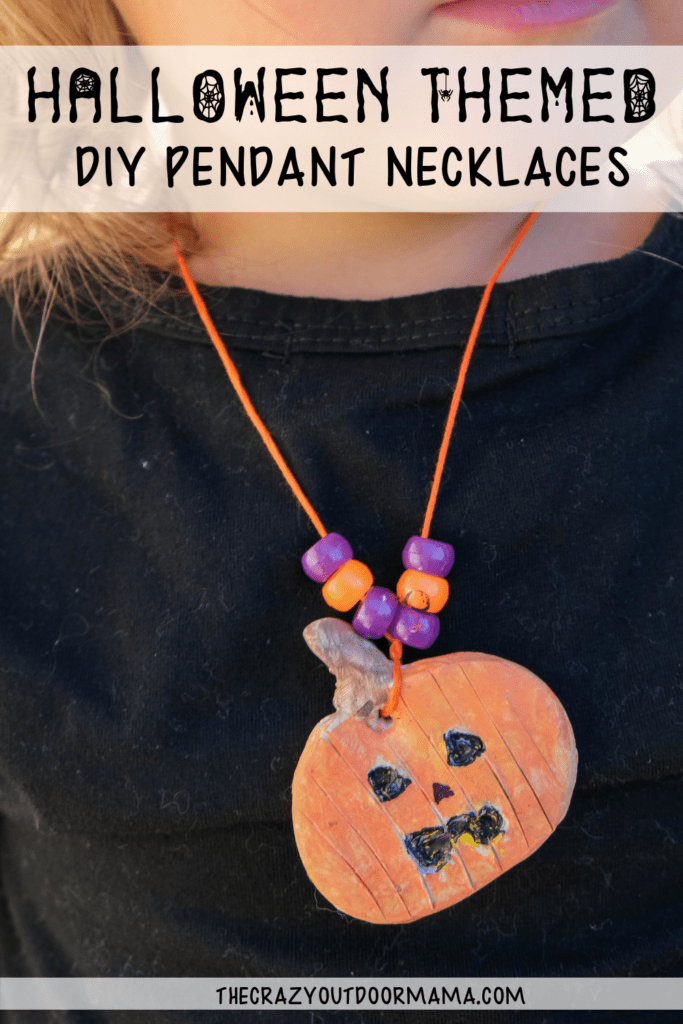 Here are some more Halloween and fall kid crafts you'll love!