If you're ready to enjoy all the AWESOME things about fall, then you'll love doing this fall scavenger hunt with your kids!
Now, this isn't the traditional scavenger hunt – it's actually in a BINGO format so that it can be enjoyed a couple of different ways.
Fall is a welcome season after a long hot summer, and even I gotta say (as someone who LOVES summer and sort of dreads the long winter) that I am looking forward to all things cozy and fall colored!
Here are a couple of ways to use this Fall Scavenger Hunt Game
As a normal scavenger hunt – mark off each item as you do or see them throughout the month!
As a matching game – cut out each square from a spare card and have your preschooler place it on the matching picture from a second card (this is great for matching and gluing practice)
As a traditional BINGO game – Cut out the pieces from an extra card and use those as the calling cards for everyone else!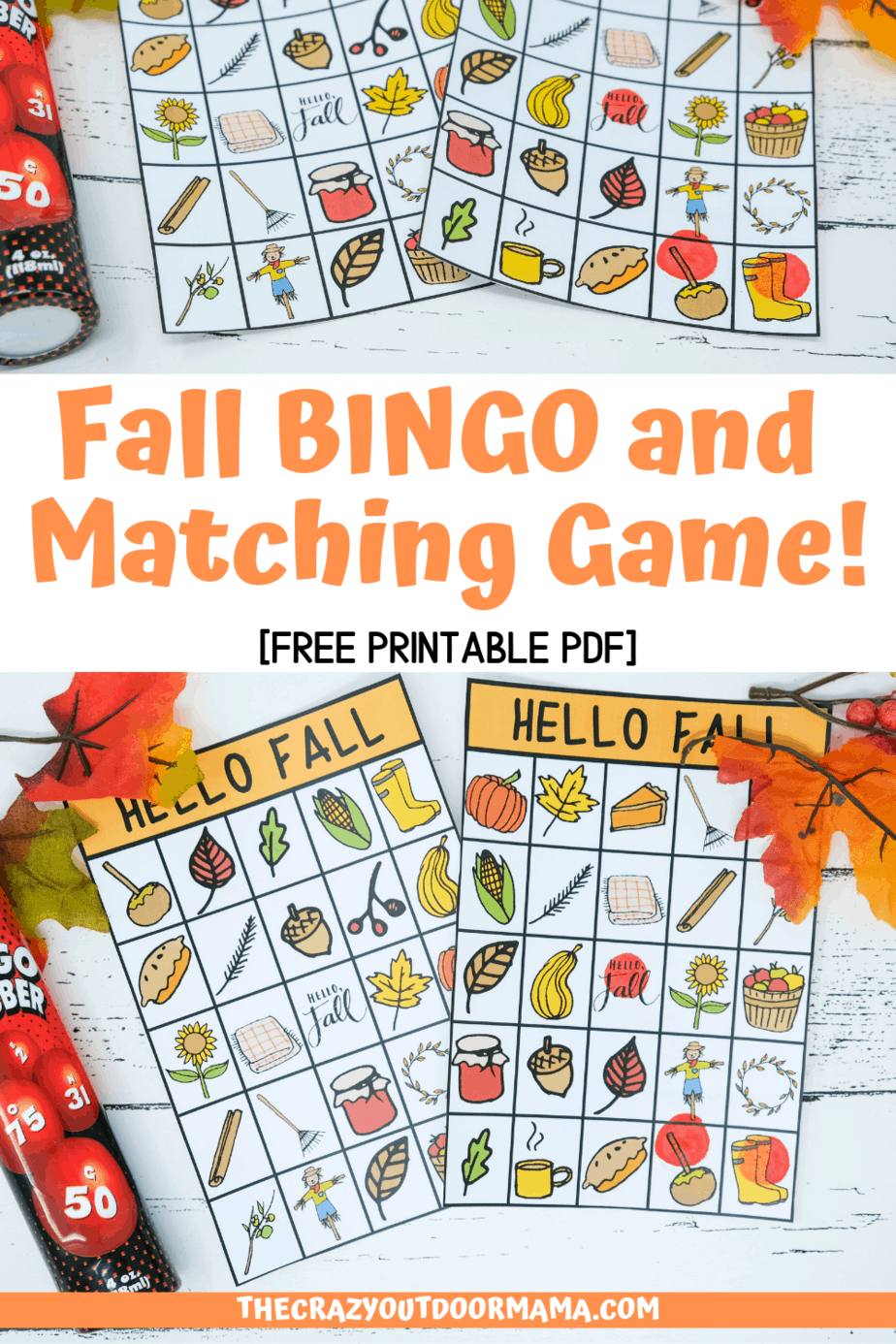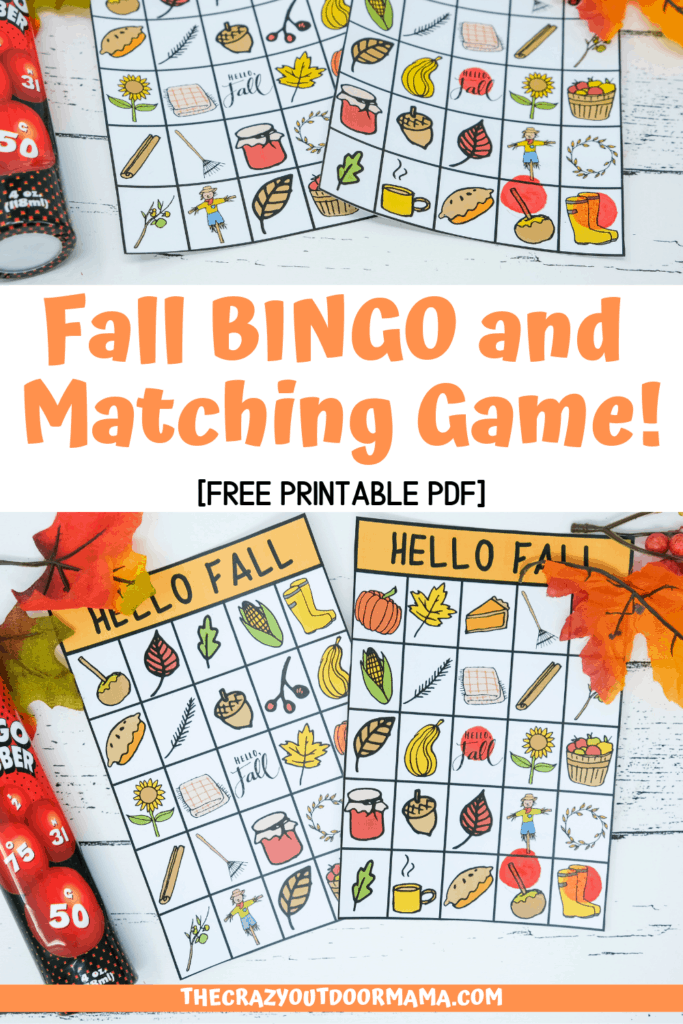 Some fun ideas to do with the family during fall
I love having written lists of things I want to do so that each day, I can pick one and try to do it! Otherwise I have all these fun family outings planned in my head and am so bummed as soon as the first snowfall hits and I actually didn't do anything! Time flies!
Most of these are covered on the BINGO card/scavenger hunt but thought I'd just list them all here!
Get cozy around a campfire
Pick fresh apples
Make fun dried apples
Drink hot cocoa outside
Have a picnic on a warm blanket
Go to a fall festival
Enjoy less crowds and cool weather and go on a hike
Make a leaf craft
Cover yourself in leaves
Attend a fall festival
Drink warmed apple juice
Have a scavenger hunt to explore the fall colors
Eat something that has pumpkin spice (We love pumpkin spice waffles!)
Visit the farmers market
Make a fall wreath (use real leaves or some from the Dollar Tree!)
Host a game night (pst… use these cards from this article!)
Cut some fall foliage, seedpods and berries for a pretty fall bouquet
Roast pumpkin seeds you got from your pumpkin
Make pumpkin bread
Cook a meal inside of a pumpkin/squash bowl
Host a football night at your house
Take a bike ride somewhere you can appreciate the fall colors
Paint some pinecones
Make pumpkin stamps from apples
Build a scarecrow
Stock up on glow sticks from the dollar tree and have a glow night!
Pick a night to drink a hot chocolate and stargaze as a family
Cut some sunflower heads and dry them for memories of summer
Go through last years winter gear and donate what you don't need
Bob for apples
Make some fall themed playdoh
Make a thankful tree
Check out some fall themed books from the library (books about pumpkins, seasons etc)
Make a fall leaf luminary (modge podge leaves on a plastic jar)
Paint pumpkin and apple rocks
Make leaf people
Break open any seed pods you find to see what they look like inside
Eat a piece of pumpkin pie
Make french toast
Eat or make some fresh jam (We go to the farmer's market for ours!)
See who can find the greenest leaf
Get an ear of corn, roll it in paint, and make corn paintings!
Eat a caramel apple
Collect some yellowed tall grass and try to make a scarecrow
Get your favorite boots out and crunch as many leaves as you can
Find a bird feather (this looks really cool in a fall or Halloween wreath!)
Download your "Hello Fall" activity sheets now!
No matter how you use them, I bet you'll love how they look and your kids will like a visual representation of some of the fun you have planned this fall for the family!
Your downloaded version will include 4 different cards (and of course I'll take my website name out of the top!)
Download your "Hello Fall" Kids Scavenger Hunt Game now!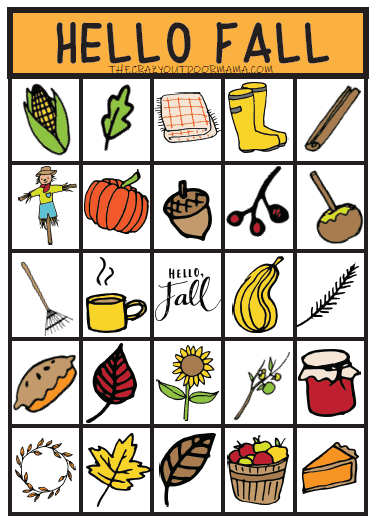 Here are some other fun fall activities to do with the family!
Latest posts by Stacy Bressler
(see all)