After feeling the first crisp fall morning, I knew it was time to make my fall activity journal for the kiddos so that we could really start to explore and enjoy it!
I have created a fall BINGO/scavenger hunt of sorts but this cute fall activity journal focuses on really exploring all the little things about fall through sketching and writing.
It fits in a pocket, so it's really the perfect thing to bring on those cool day hikes to give kids something to think about!
It's not all sketches though – I also included some prompts for crunching leaves and apple stamps (because I mean… what kid fall day is complete without that stuff anyways??)
I will provide written instructions for how to fold the journal in this article, however, I have a really good picture tutorial here (it's for my camp themed one but it will still work!) as well as the video at the end of the written tutorial below!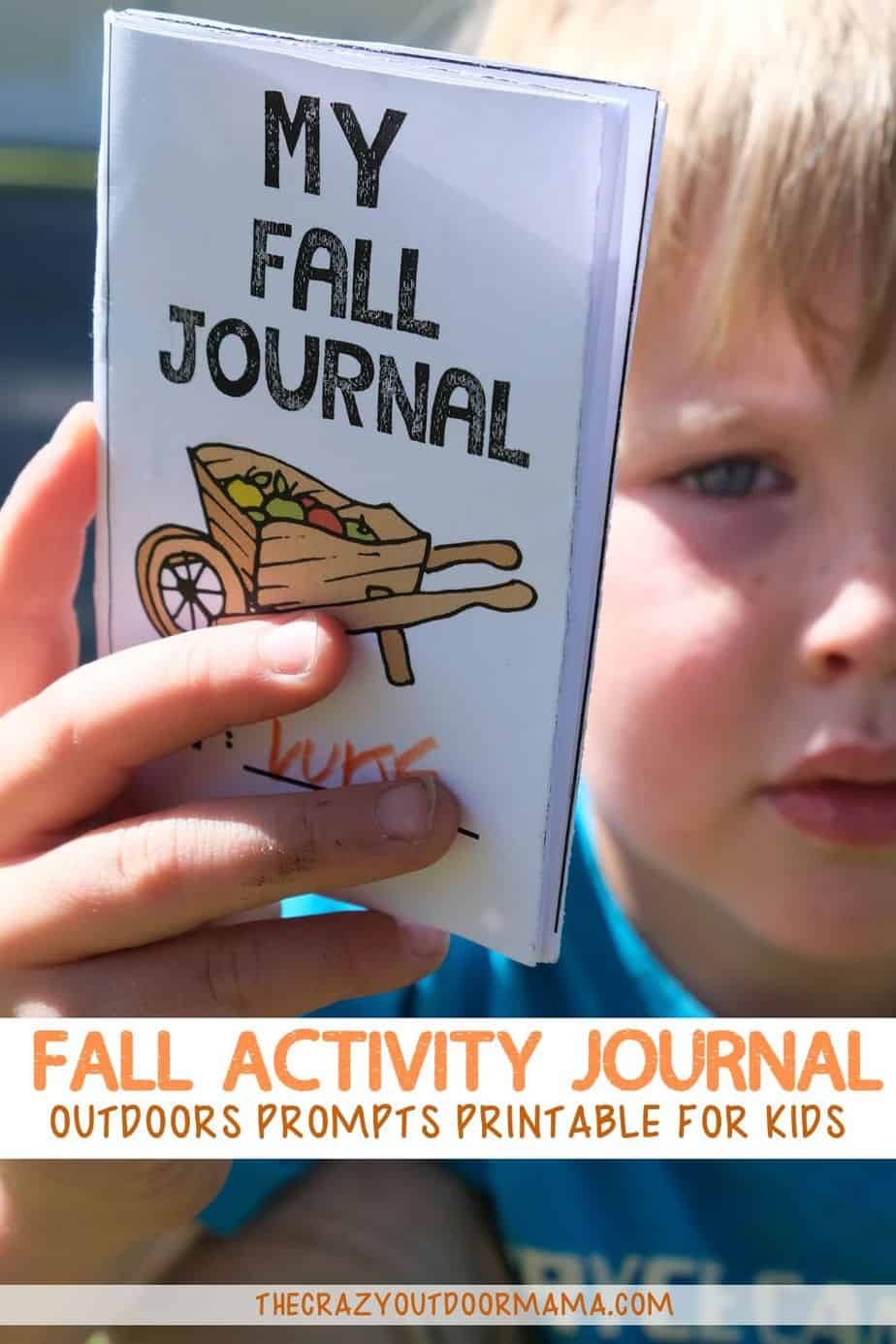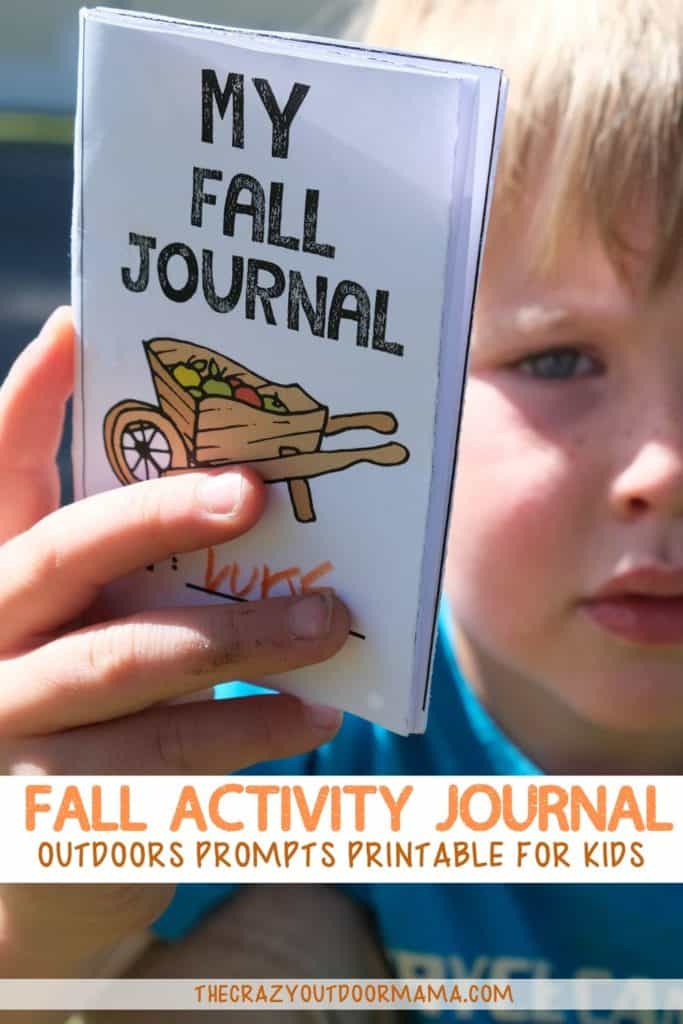 Yield: 1
Fall Activity Journal For Kids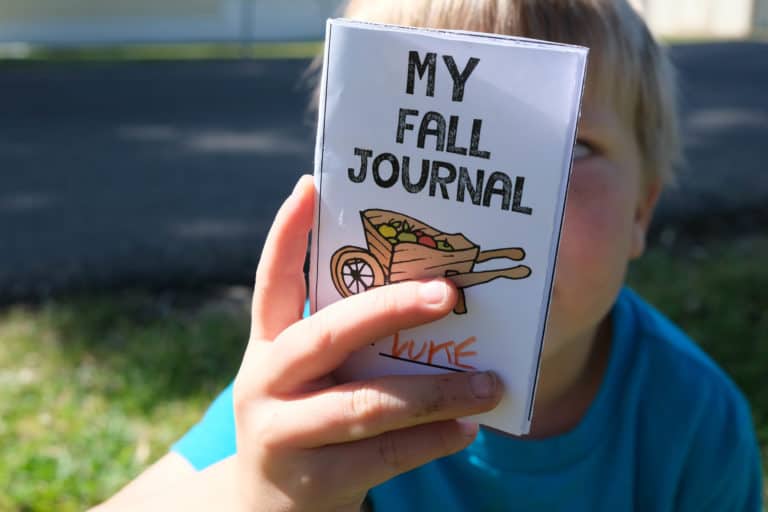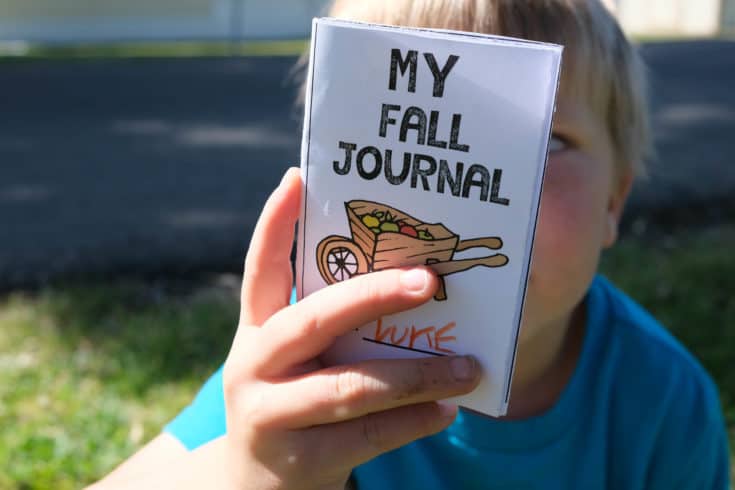 Encourage kids to explore all that fall has to offer with this pocket sized Fall Activity Journal! Sketch, crunch and stamp your way through fall with the family with these six prompts!
Materials
Paper
Materials for the activities in the book:
Pencils
Stamp pad/paint
Glue
Instructions
Fold in half lengthwise so that the pictures are showing. Fold back out.
Fold in half width wise so that pictures remain showing. Fold back out.
Fold in half width wise, then fold IN the quarters. Fold back out.
Fold in half width wise again, then make a cut to the next section along the line
Stand it up so that yours looks like mine in the picture (with the slit you cut facing up towards you)
Push in until the papers meet, then close it (it should sort of naturally close in the correct order due to the folds. Make sure that the cover and the back image are in the right spots, and everything else should be in the right spot!)
So what's in this fall activity book for kids?
It's short and sweet, but I think you'll really love how it will inspire kids to explore all the best fall has to offer!
What color leaves do you see the most? Sketch it!
What is your favorite fall activity?
Crunch up some leaves you find and glue them to this page
Use paint or a stamp pad to make a fall stamp.
Do you see any nuts or berries? Sketch any that you see!
What is your favorite fall treat? Draw it!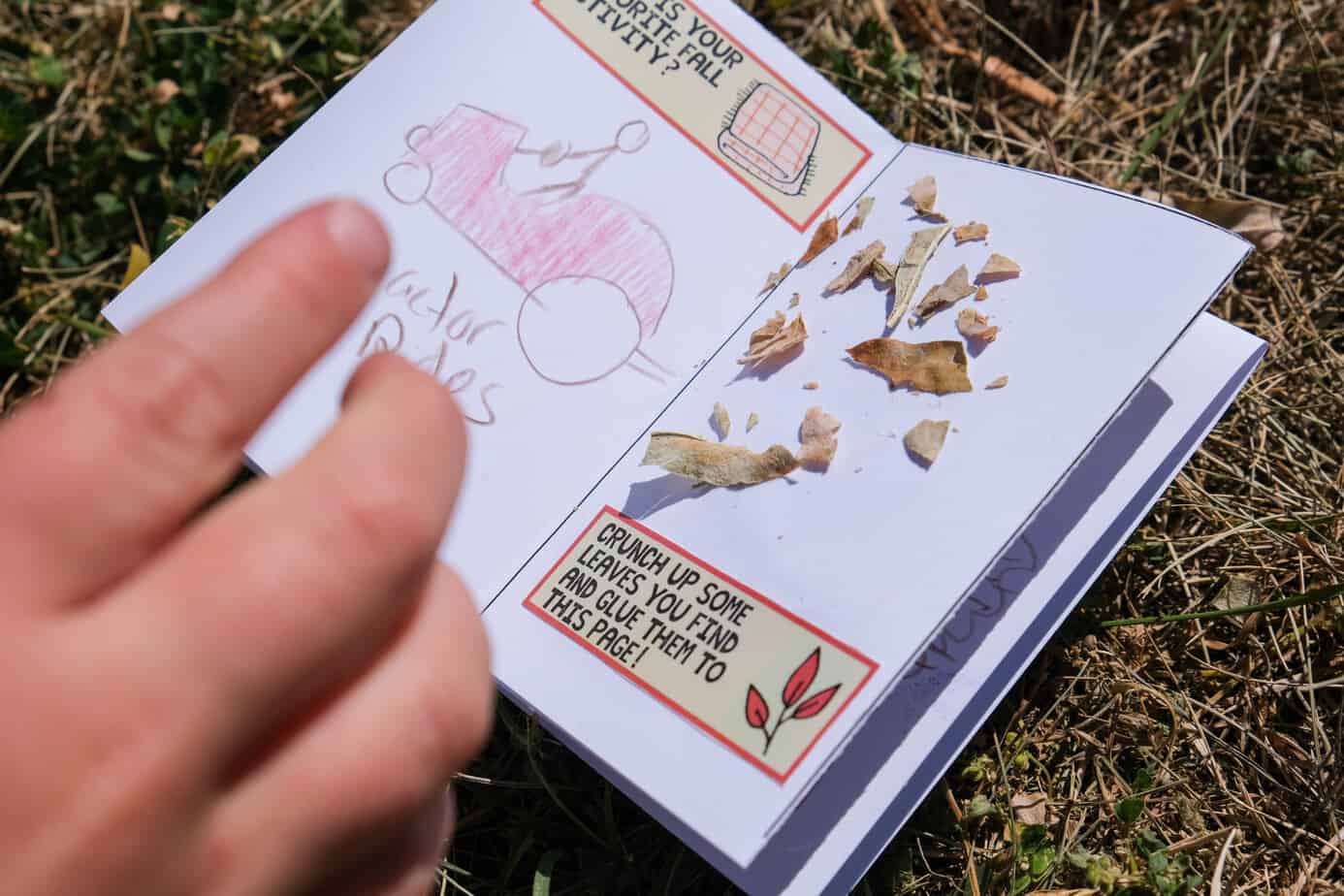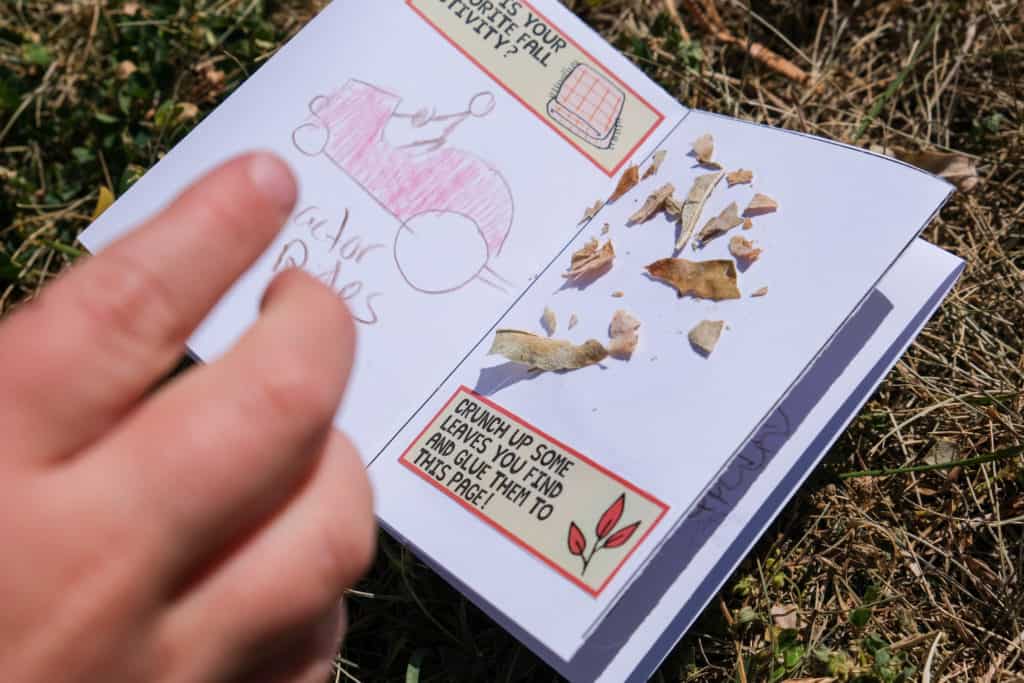 Download your fun fall pocket journal now!
This simple one page printable turns into something really magical once you just fold it a couple of times!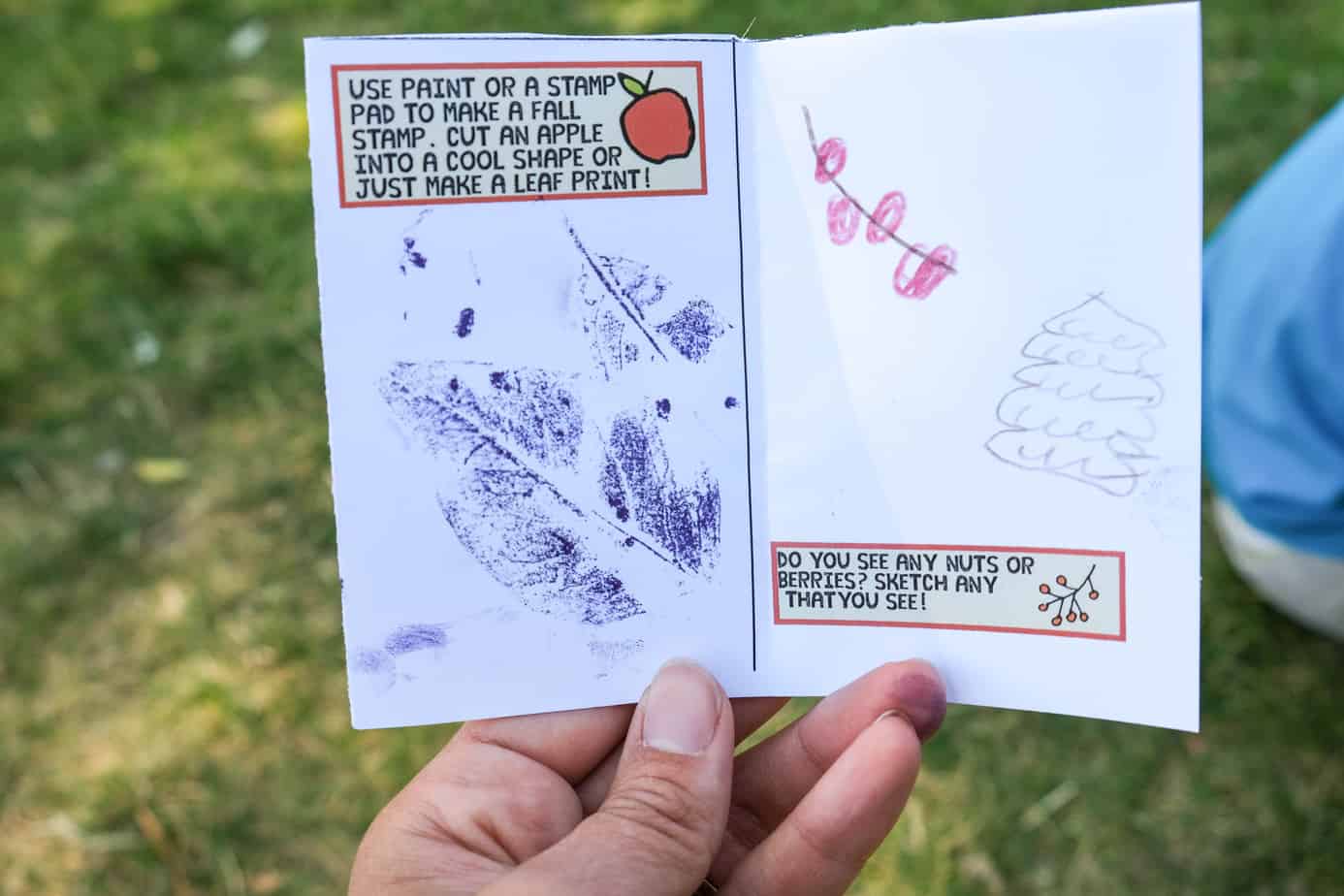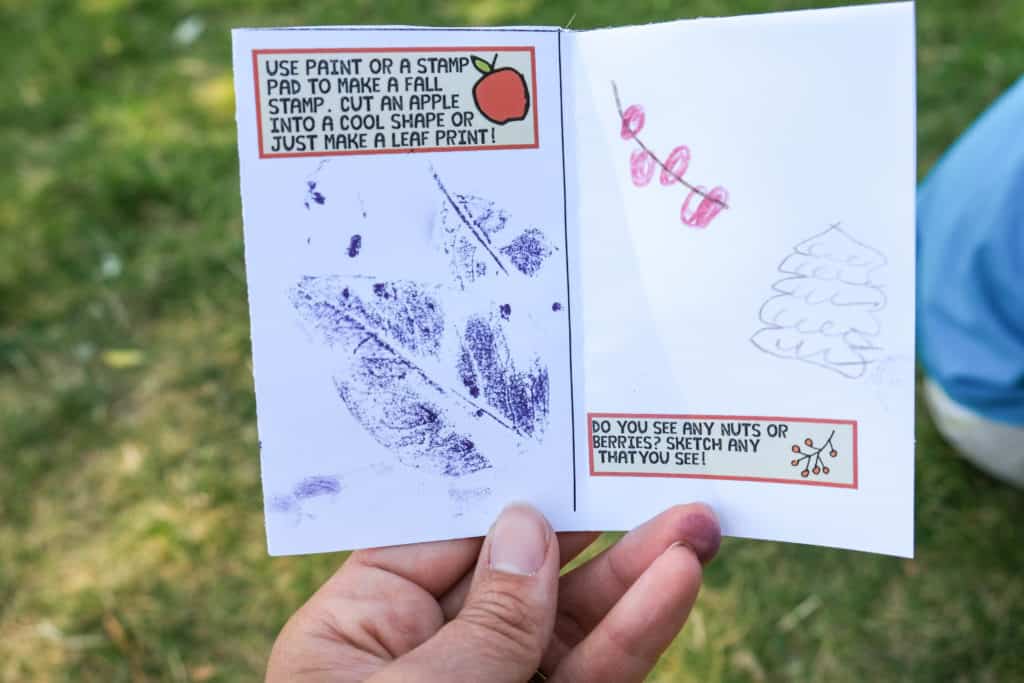 Looking for more fall ideas to do with your kids?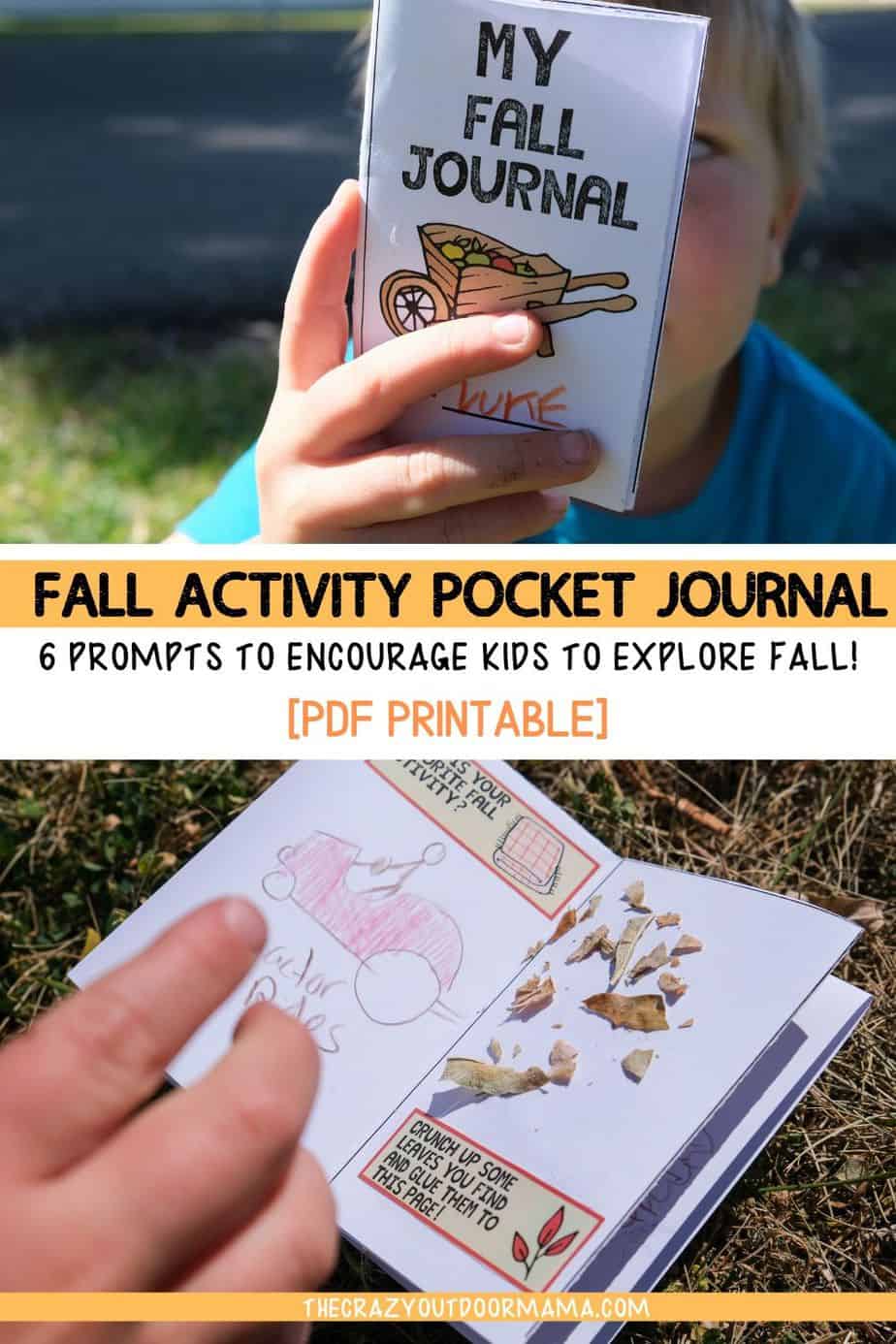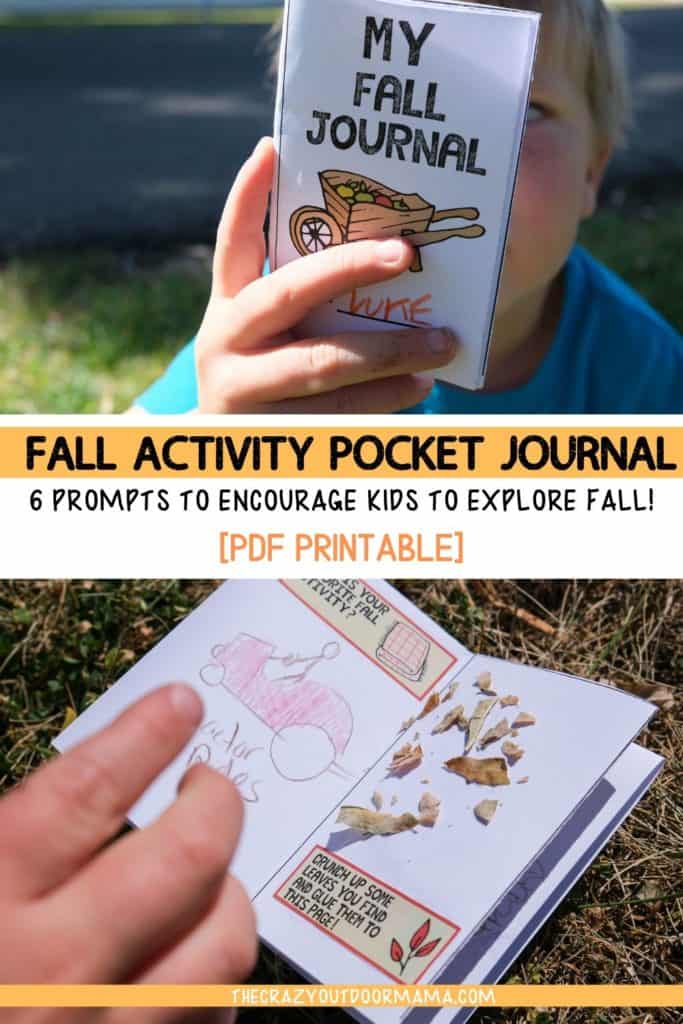 Latest posts by Stacy Bressler
(see all)