What better way to enjoy a family camp trip than to see it through the eyes of a child… by giving them their very own camping journal to document it!
Ever since I did my camping crafts post, I have been SUPER fascinated with paper crafts! When I was scoping out good tent crafts, I found one that was very real looking, and all made from a single sheet of paper!
So that got me thinking about what other cool camping crafts could be made with a sheet of paper… and this little camping journal was made!
Its small size makes it really easy to put into a pocket, and the prompts inside really encourage kids to explore and take note of their surroundings. I'm going to do this with my preschooler and just guide him through it – I'm curious to see his answers!
Let me show you how to make this cute printable kids camping journal!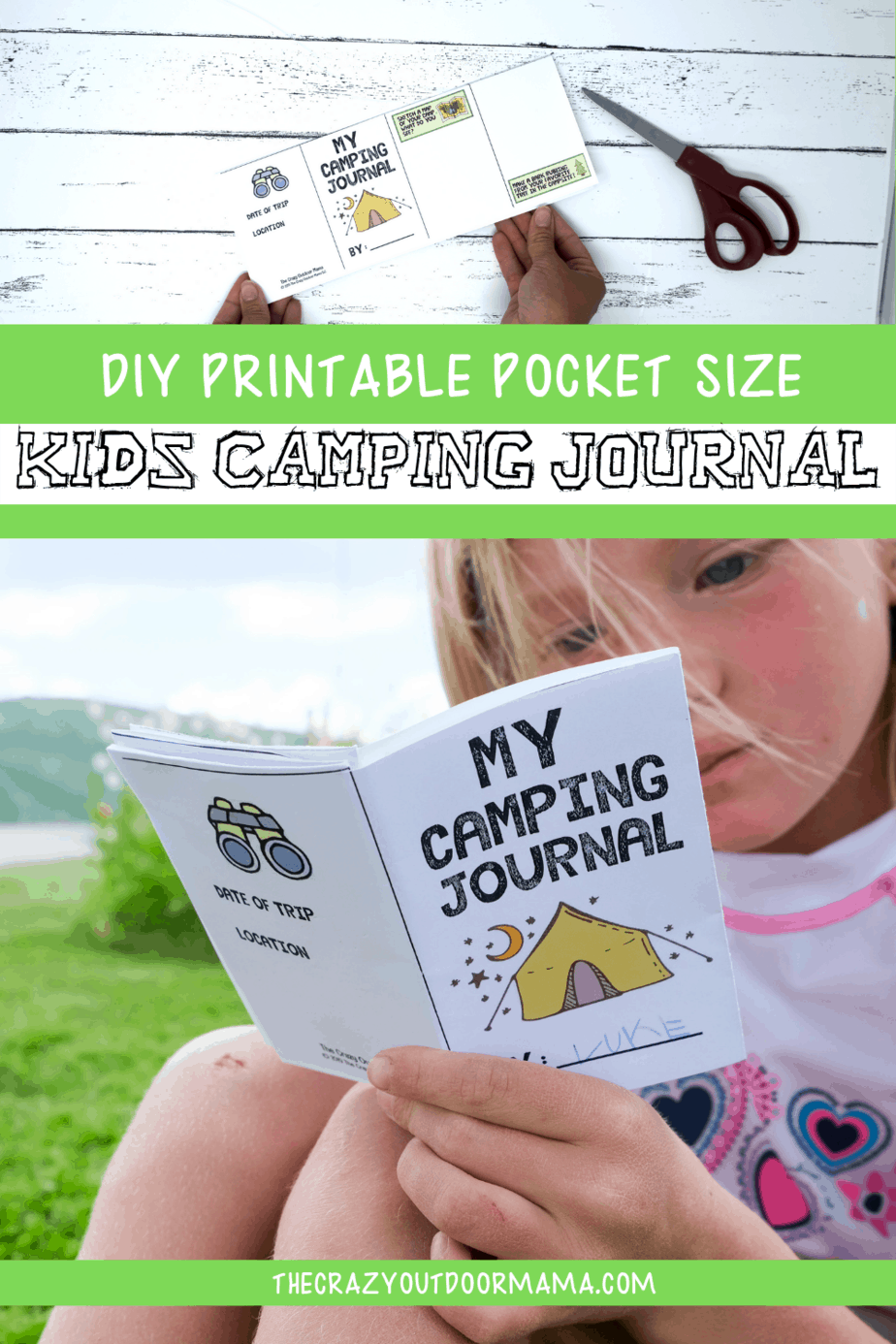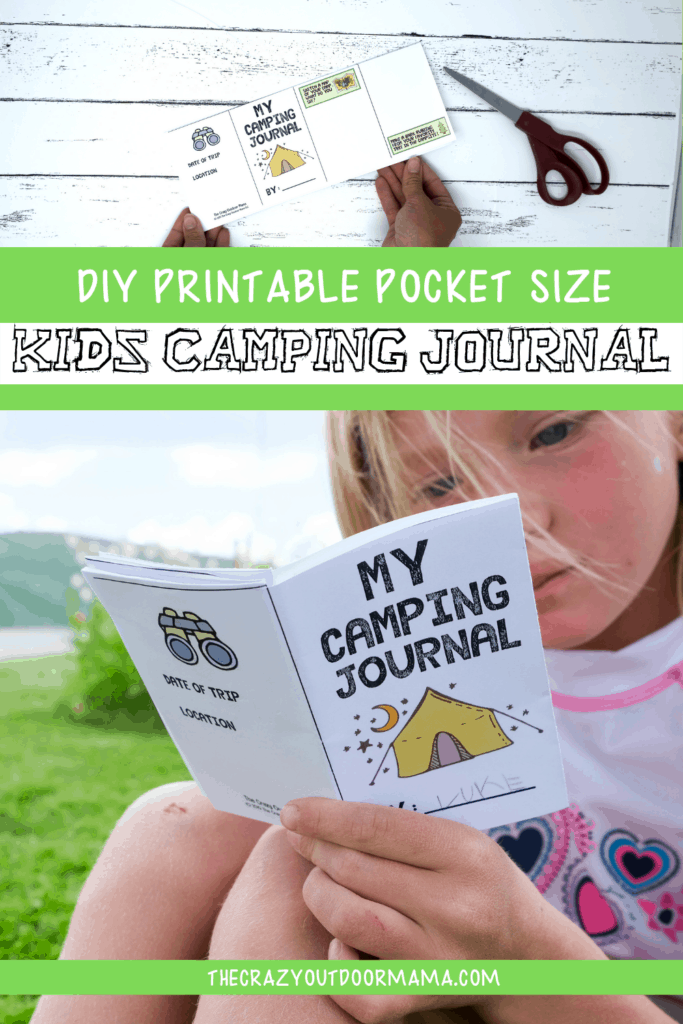 What you need to make your own kids camping journal!
All you need is the template which you can purchase here!
Purchase your Kids Camp Journal Printable Now!
Your kids get to fill the rest out! I have included a video below to help you guys understand that folding (it is intimidating the first time!)
DIY Kids Camping Journal Printable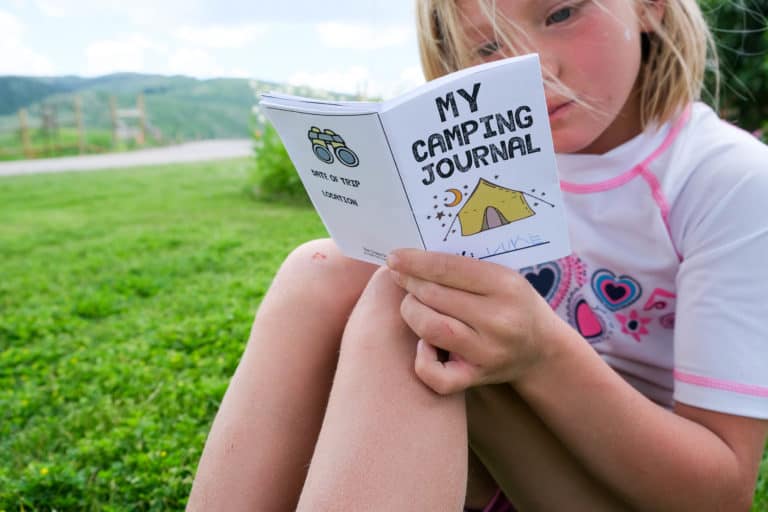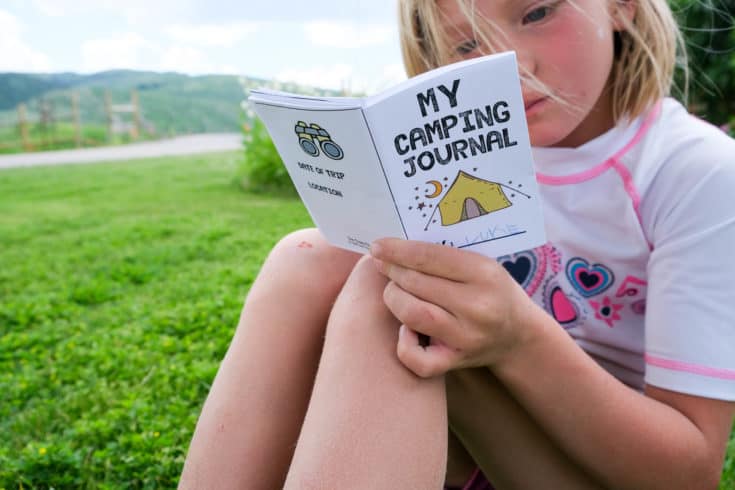 Make this cute and easy kids camping journal to bring on that next family camp trip or just to summer camp!
Instructions
Fold in half lengthwise so that the pictures are showing. Fold back out.
Fold in half width wise so that pictures remain showing. Fold back out.
Fold in half width wise, then fold IN the quarters. Fold back out.
Fold in half width wise again, then make a cut to the next section along the line
Stand it up so that yours looks like min in the picture (with the slit you cut facing up towards you)
Push in until the papers meet, then close it (it should sort of naturally close in the correct order due to the folds. Make sure that the cover and the back image are in the right spots, and everything else should be in the right spot!)
I hope you enjoyed it! Here are some more fun camping activities for kids!
These prompts should really help break up any camp boredom, but if that's not enough, check out these other fun camping activities when camping with the kids!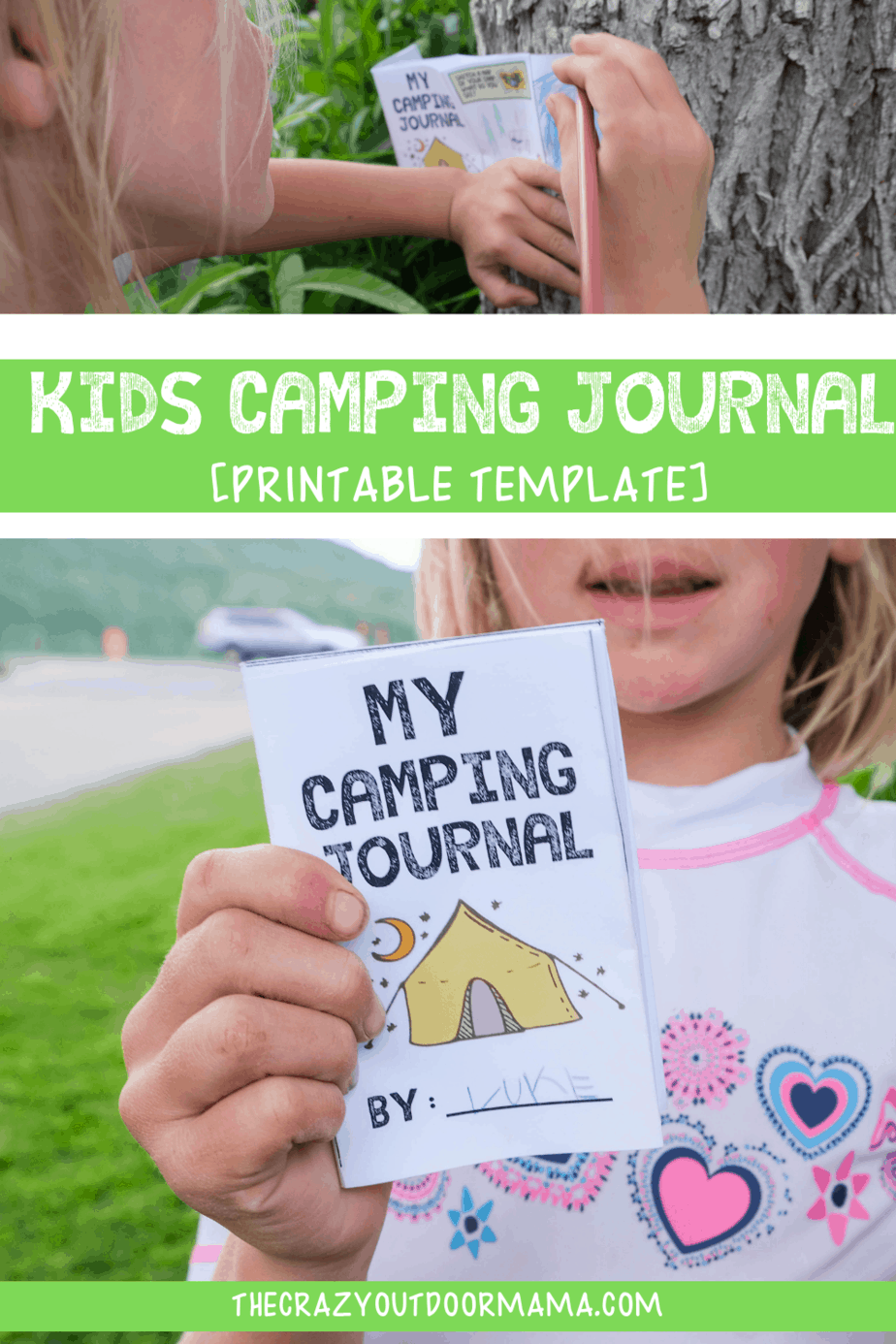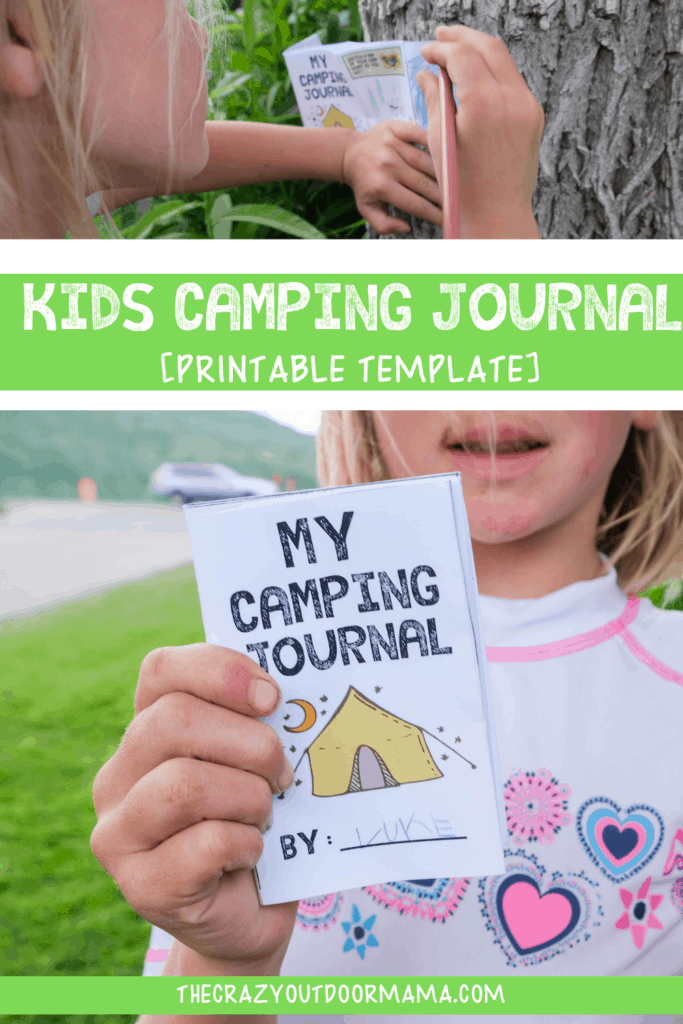 Latest posts by Stacy Bressler
(see all)