If you love Halloween but don't want to get toooo spooky with it when it comes to the kids, you'll love this spiderweb decorated Halloween popsicle stick house (with your little sweetie in it!)
I just love (well… and sometimes hate) how that fake spiderweb clings to everything and it's my son's favorite part of decorating – putting that stuff all over anything he can in the house!
He actually likes spiders year round, so it's no stretch that he would love a picture of himself inside of a spider webby house!
This craft is easy enough for older kids, but if you have preschoolers you'll probably have to help them with it (gluing the sticks in a house shape is the hardest part)
I hope you enjoy it!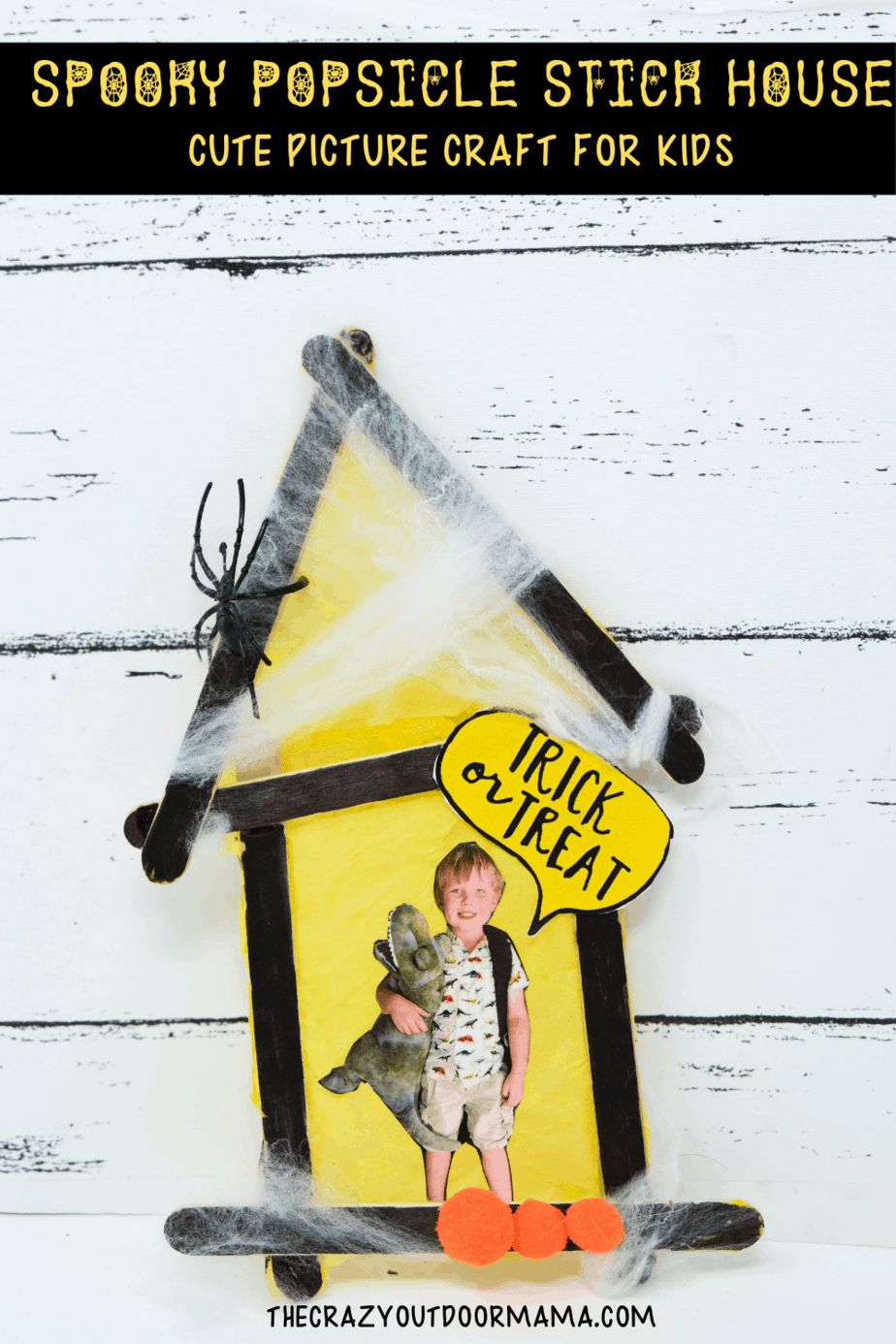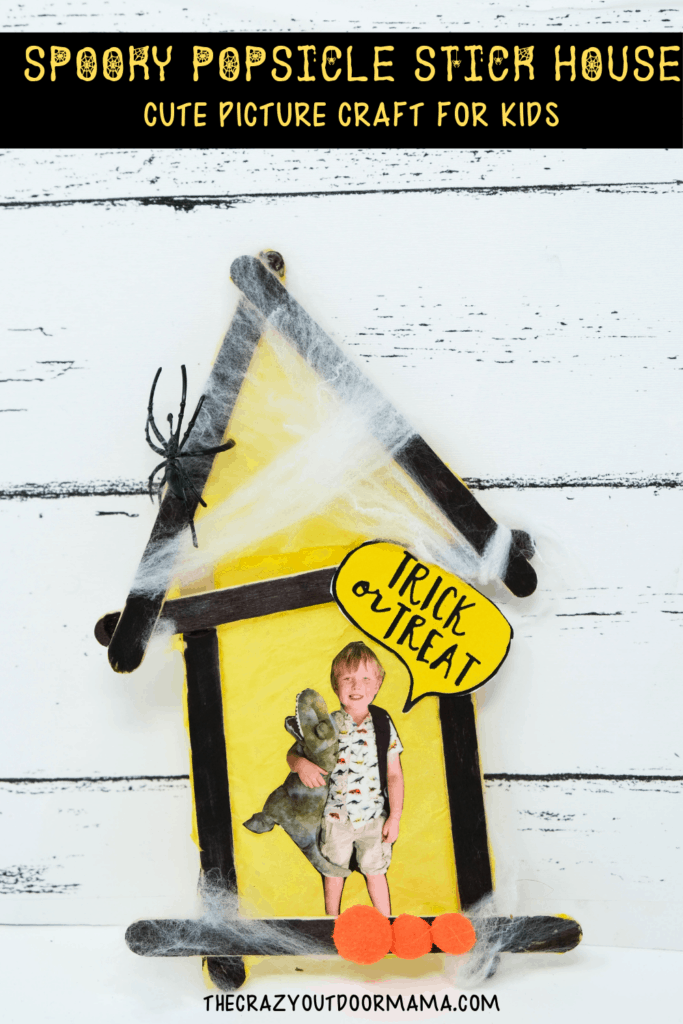 Spooky Halloween Popisicle Stick House Craft For Kids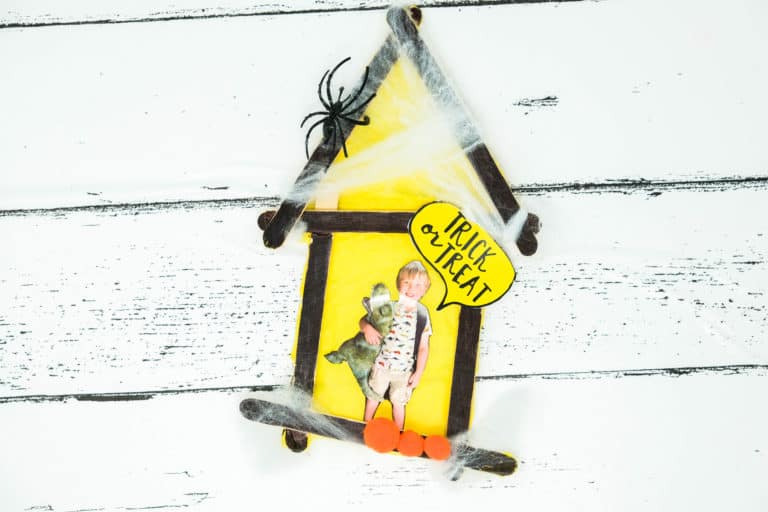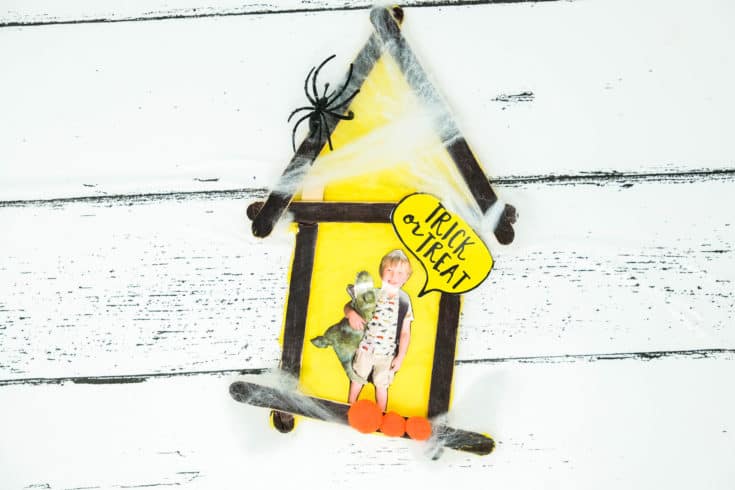 This fun Halloween themed popsicle stick craft for kids will leave them giggling as they get to deck out their own spooky house in spider webs and other Halloween decor!
Materials
Yellow, black, or orange Tissue Paper (a super small amount)
6 popsicle sticks
Black Marker or paint
Picture of your kiddo(s)
Fake spiderwebs (a big bag is only a dollar at the Dollar Tree!)
Pom poms, spider rings, and whatever else for decor.
Instructions
Paint your popsicle sticks black and glue them into place (I actually intentionally made mine crooked because it seemed more "spooky")
Cut your yellow tissue paper roughly to size and glue to the back of the house. You can trim any excess once it dries.
Using a cut out picture of your child, glue it to the middle of the house
Tear off a small piece of the fake spiderweb and wrap it around the roof and bottom (or really.. wherever you want) of your popsicle stick house.
Add any decor you want such as pom pom pumpkins, spider rings and any sayings you want (I found mine from an image pack I have purchased)
Check out some more fun Halloween and fall crafts for kids!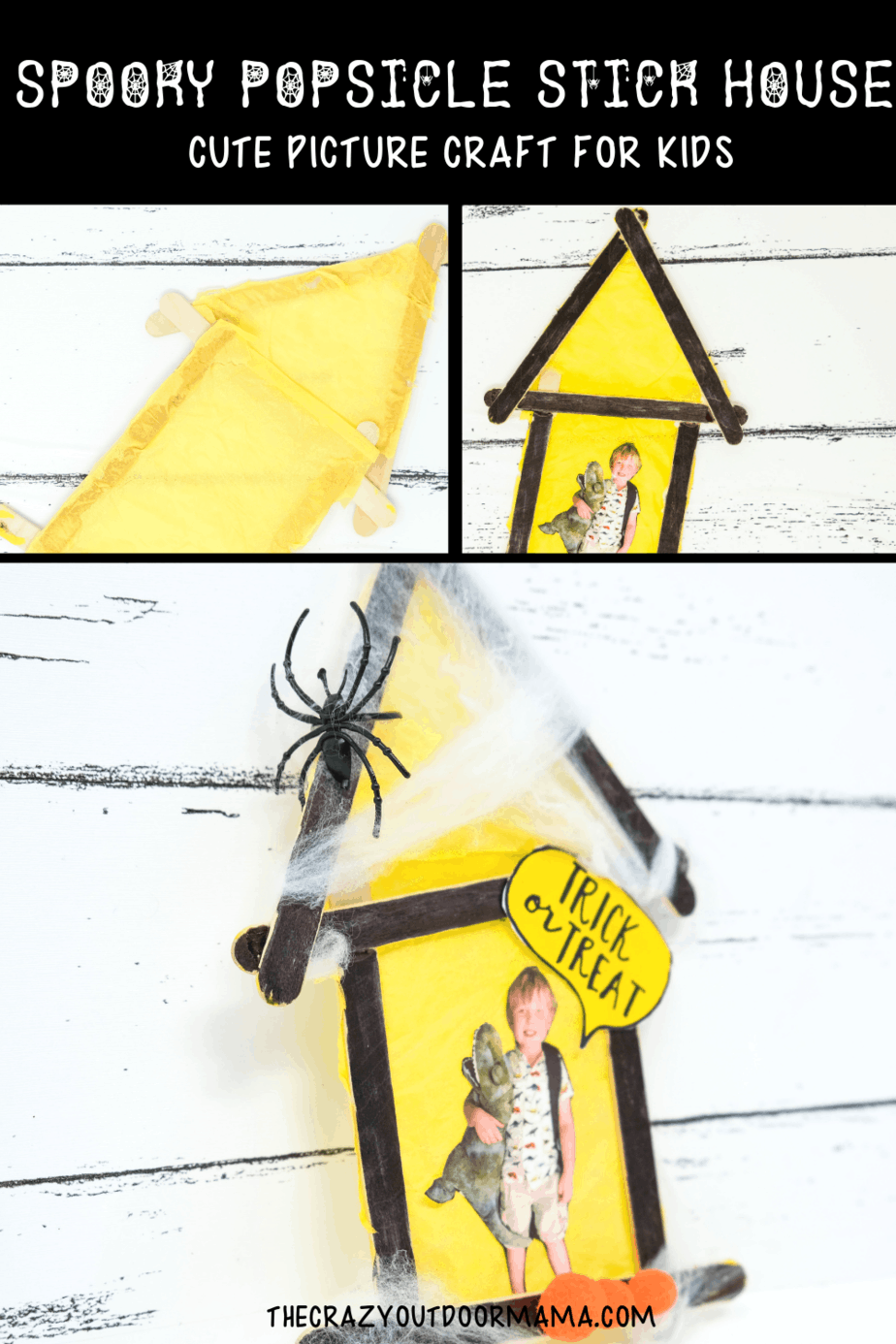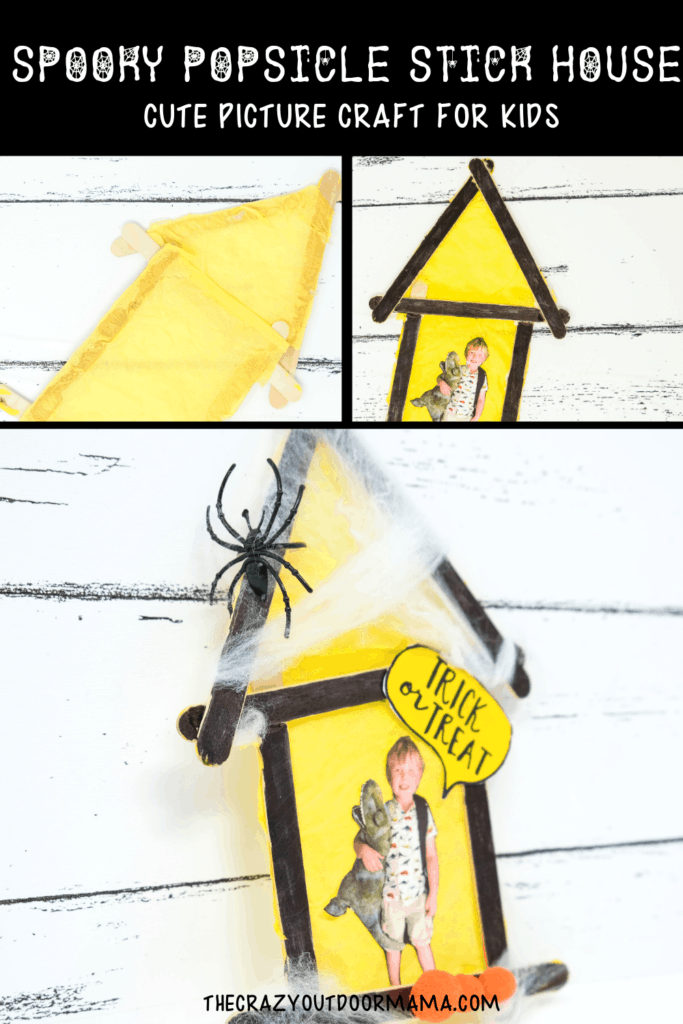 Latest posts by Stacy Bressler
(see all)