If you love Halloween and creativity in kids, then you'll love this cute little Halloween Journal printable!
It's pocket sized, only takes one sheet of paper, and is super fun to do with the kiddos.
Let's check it out!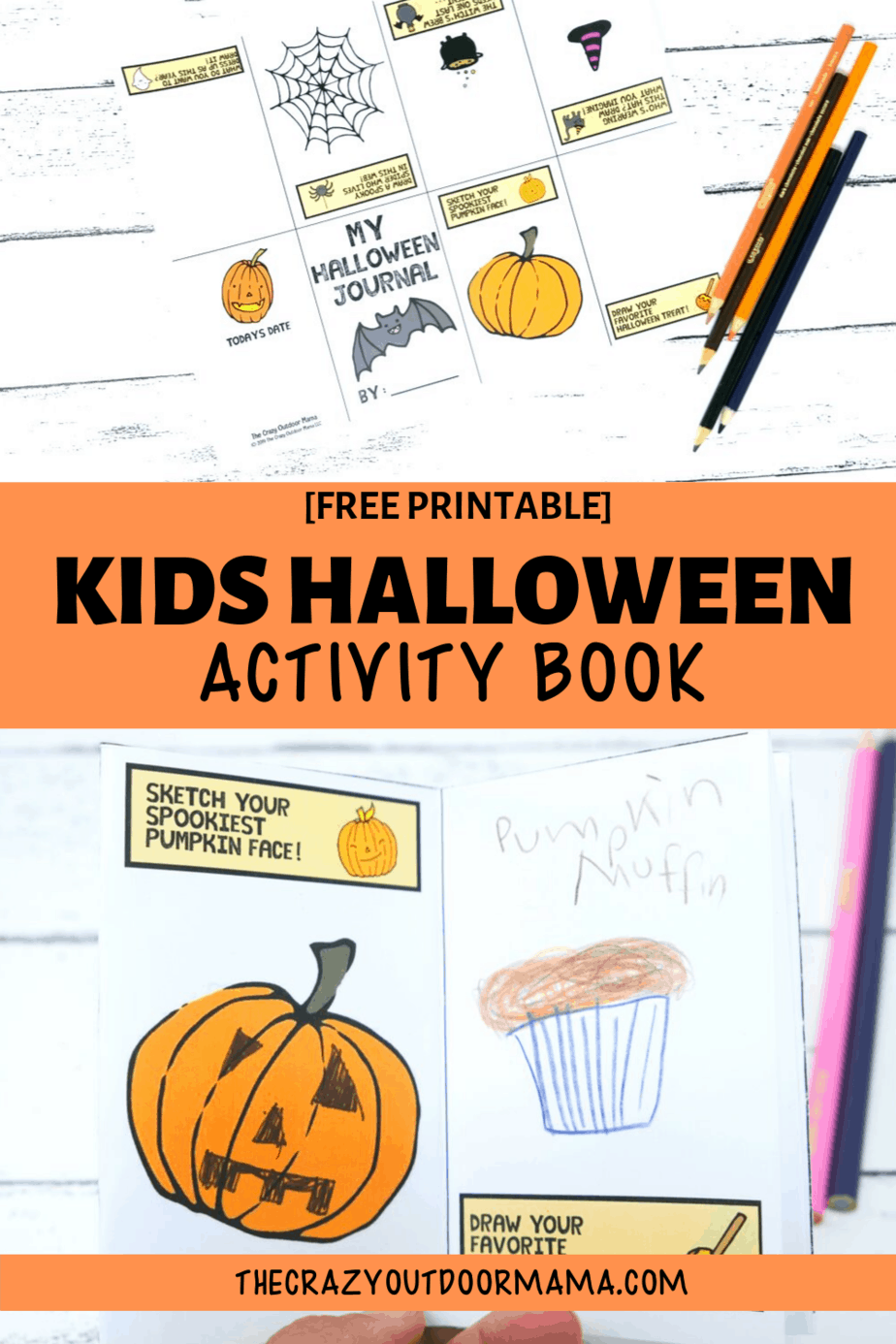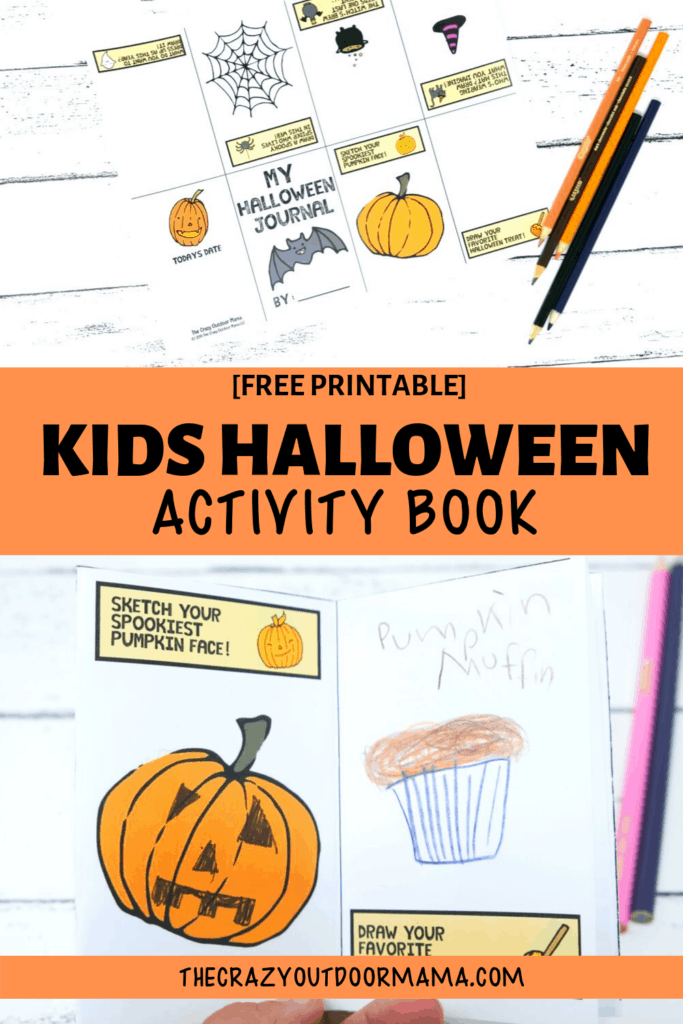 What's in this Halloween activity book?
I've included fun spooky prompts like
Sketch your favorite pumpkin face
Draw your favorite Halloween treat
Who's wearing this hat? Draw what you imagine!
The witch's brew needs one last ingredient… draw it!
Draw a spooky spider who lives in this web
What do you want to dress up as this year? Draw it!
If you can't tell, this is perfect for those artsy kids who love to draw! I also love this as a keepsake to see what their thoughts were each Halloween!
Let's go on to how to make it!
Yield: 1
Kids Thankful Printable Activity Journal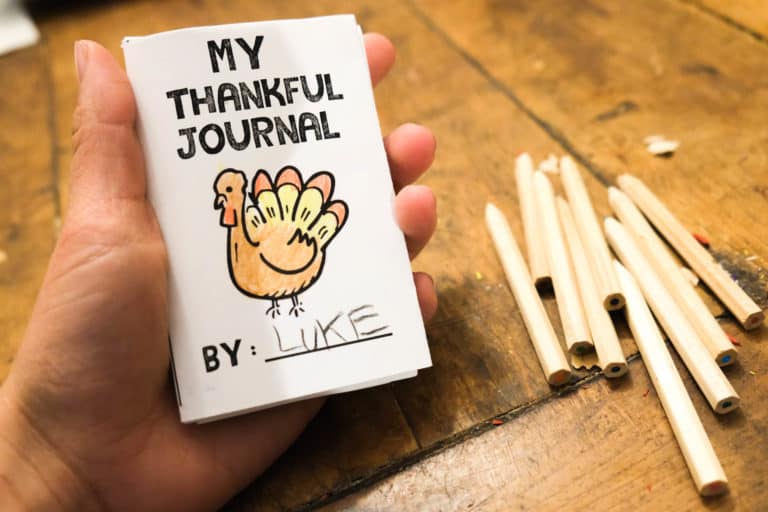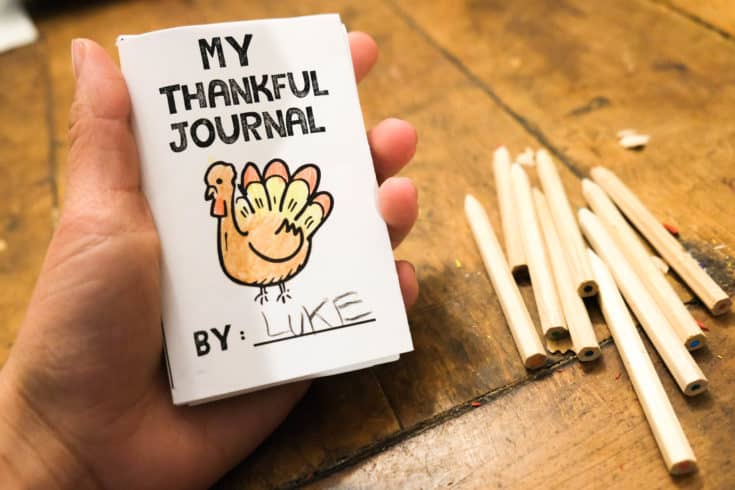 Focus on each aspect to be thankful for this Thanksgiving with this free printable thankful journal for kids (with coloring opportunities!)
Materials
Paper
Crayons or pencils to draw in the pictures!
Instructions
Fold in half lengthwise so that the pictures are showing. Fold back out.
Fold in half width wise so that pictures remain showing. Fold back out.
Fold in half width wise, then fold IN the quarters. Fold back out.
Fold in half width wise again, then make a cut to the next section along the line
Stand it up so that yours looks like min in the picture (with the slit you cut facing up towards you)
Push in until the papers meet, then close it (it should sort of naturally close in the correct order due to the folds. Make sure that the cover and the back image are in the right spots, and everything else should be in the right spot!) Now color and you're done!
Download your free Halloween pocket journal now!
Get creative and artsy with your kiddos this year, then keep the memories even after their done!
DOWNLOAD THE HALLOWEEN JOURNAL PDF HERE
Here are some other Halloween activities you'll love!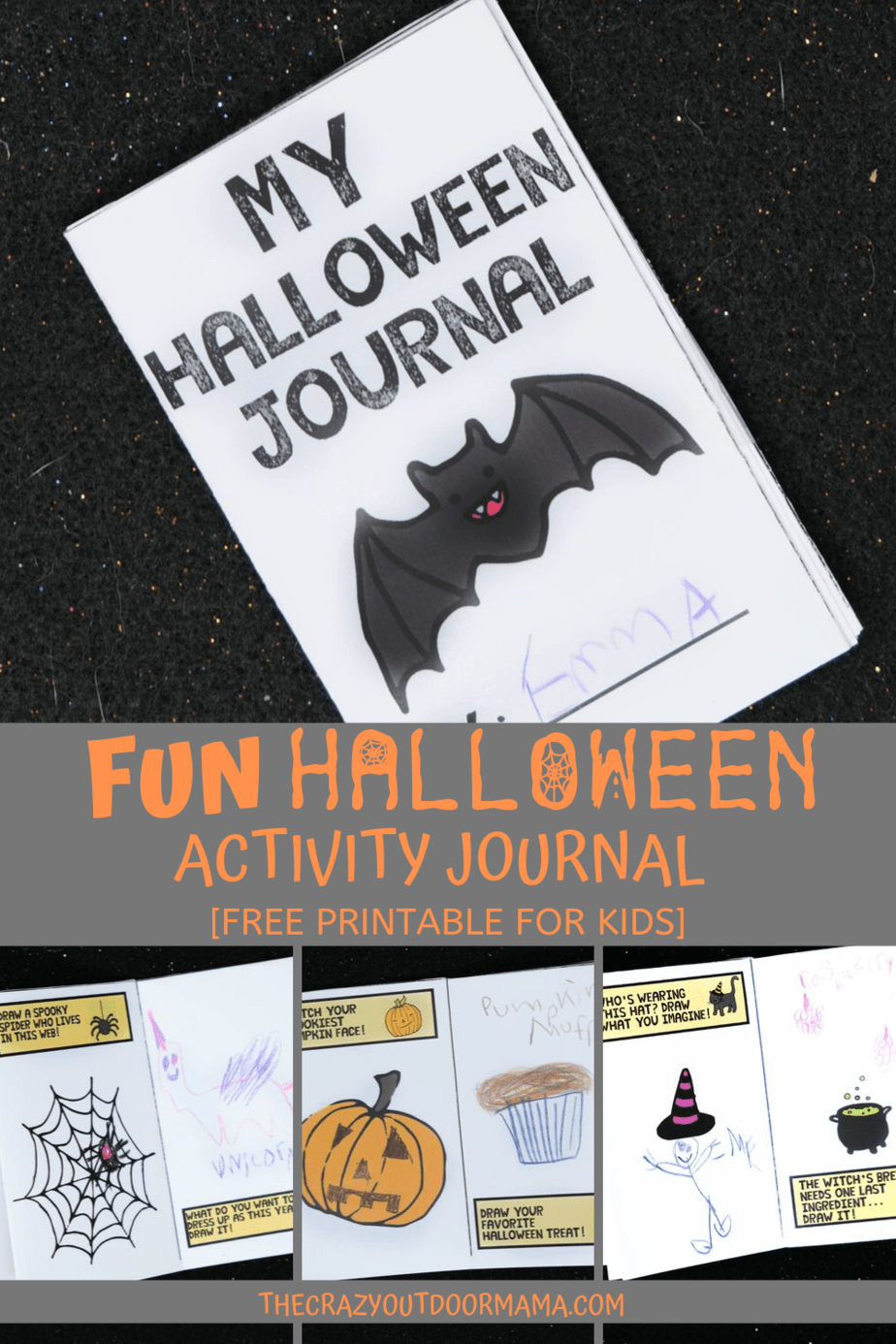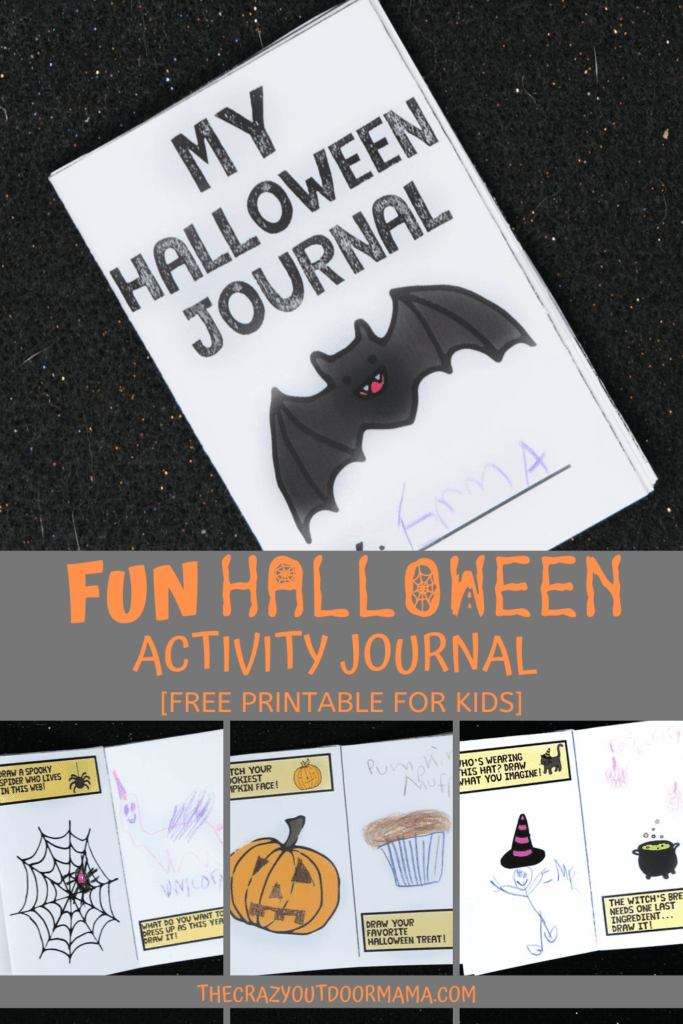 Latest posts by Stacy Bressler
(see all)