If you've ever had a perfect fall day – shining sun, yellow leaves, crunching all around – and you wished you could bottle it… well here is the PERFECT fall activity for you and your kids!
The "Fall in a Bottle" activity!
Not only is this a great way to encourage kids to explore around them and notice the things that make fall different, but it might end up being a keepsake too (I know mine is!)
So the next time you get ready to go stomp on some leaves this fall, or enjoy the cool weather on a hike with the kids, don't forget to pack a clear plastic bottle (or atleast bring a baggie so that you have somewhere to store your kids findings!)
Now let's check out how to do this simple kids' fall craft, or as I like to call it, a "fall globe" (get it, like snowglobe, but it's fall stuff inside… I know, cheesy!).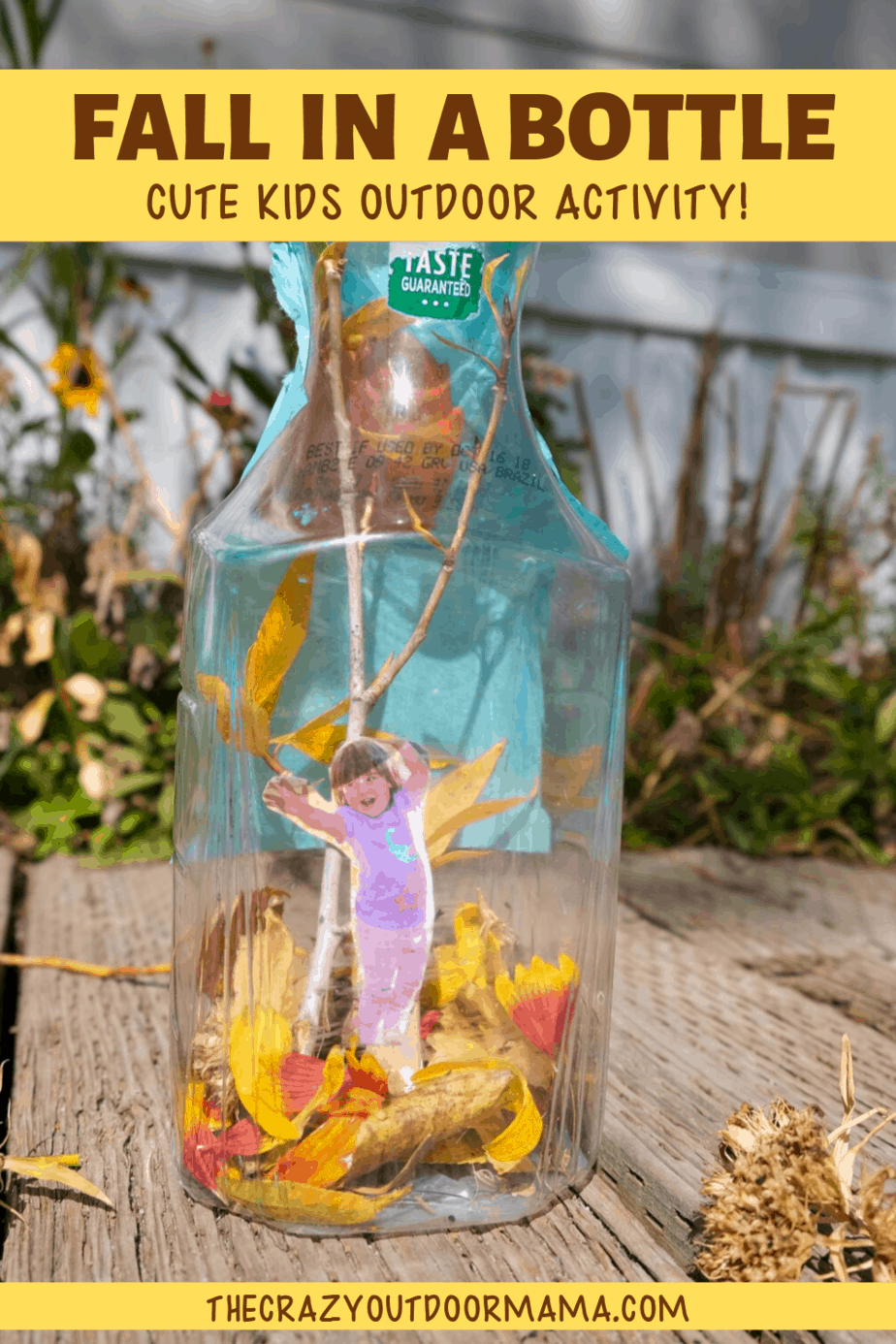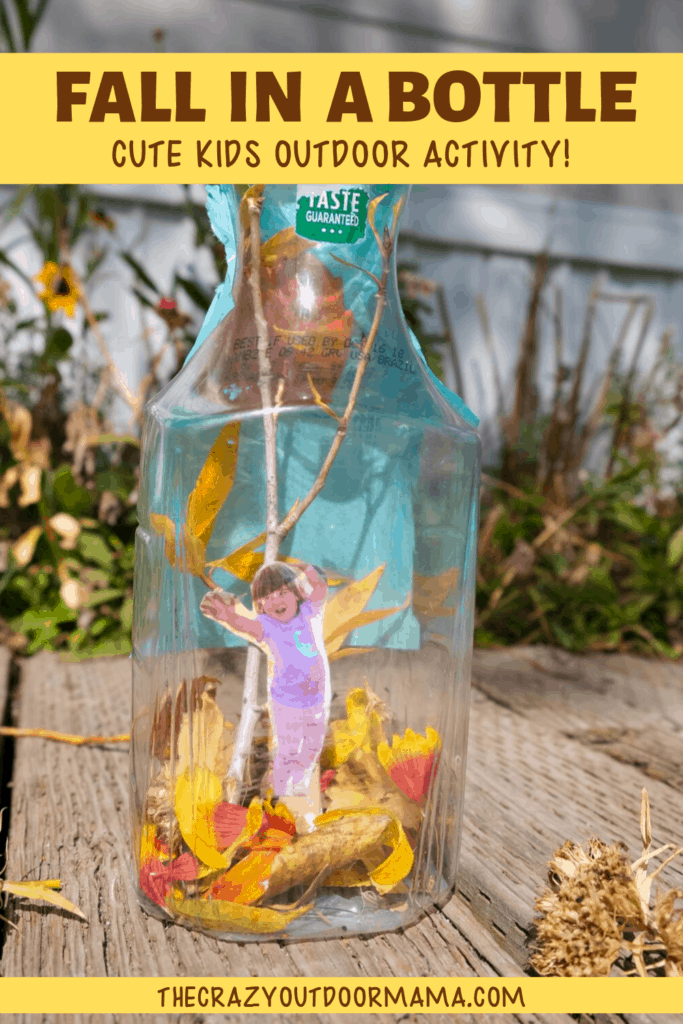 Yield: 1
"Fall in a Bottle" Kids Fall Outdoor Activity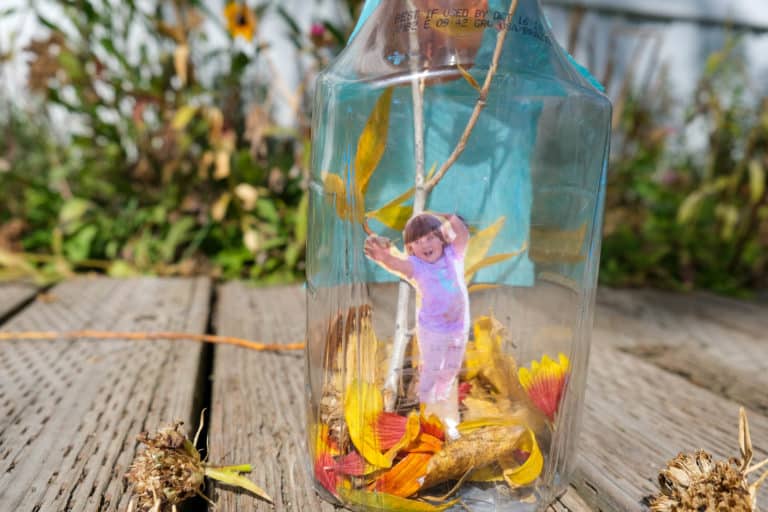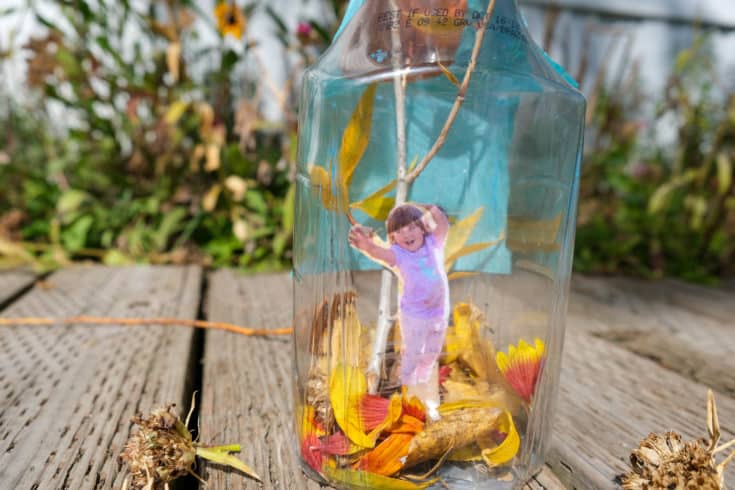 Bottle that wonderful fall feeling next time with this fun fall kids outdoor activity! With just a little glue and decor, you can forever remember jumping in the leaves and the blue skies!
Materials
Clear plastic bottle (water bottles are ok, but something with "panes" or less texture like an OJ bottle will make it easier to see what's inside
Popsicle stick
Tissue paper/markers
Glue
Picture of your child
Leaves, seedpods, and whatever fun fall stuff you find outside with your child!
Instructions
Get a clear plastic bottle ( with the least amount of texture as possible on the outside). Remove the label, clean and dry.
Bring a baggie or the bottle itself on your next fall outing. Encourage your child to find "signs of fall" such as changing leaves, seedpods, etc to put in the bottle.
Take a picture of your child before you leave jumping with hands in the air! (Any picture will work really, this just makes this craft more fun looking)
At home, print the picture off, trim it so it's just your child, then glue it to a popsicle stick
Cut a slit at the bottom of the plastic bottle big enough for the stick and picture to pass through. Alternatively, you could cut a flap and hot glue it in place (this is much harder... trust me!)
Optional - Decorate the back of the outside of the bottle (IE the background) with tissue paper or other material to represent how the day was. For example, I used modge podge to put some blue tissue and orange tissue paper on the back to represent the beautiful bluebird day I had with my kiddo!
Notes
In case you were wondering what it would look like with your typical waterbottle, here it is. Really, it's fine for a classroom, I just had to change the bottle because it came out better for pictures using a bottle with a flatter, less textured viewing area.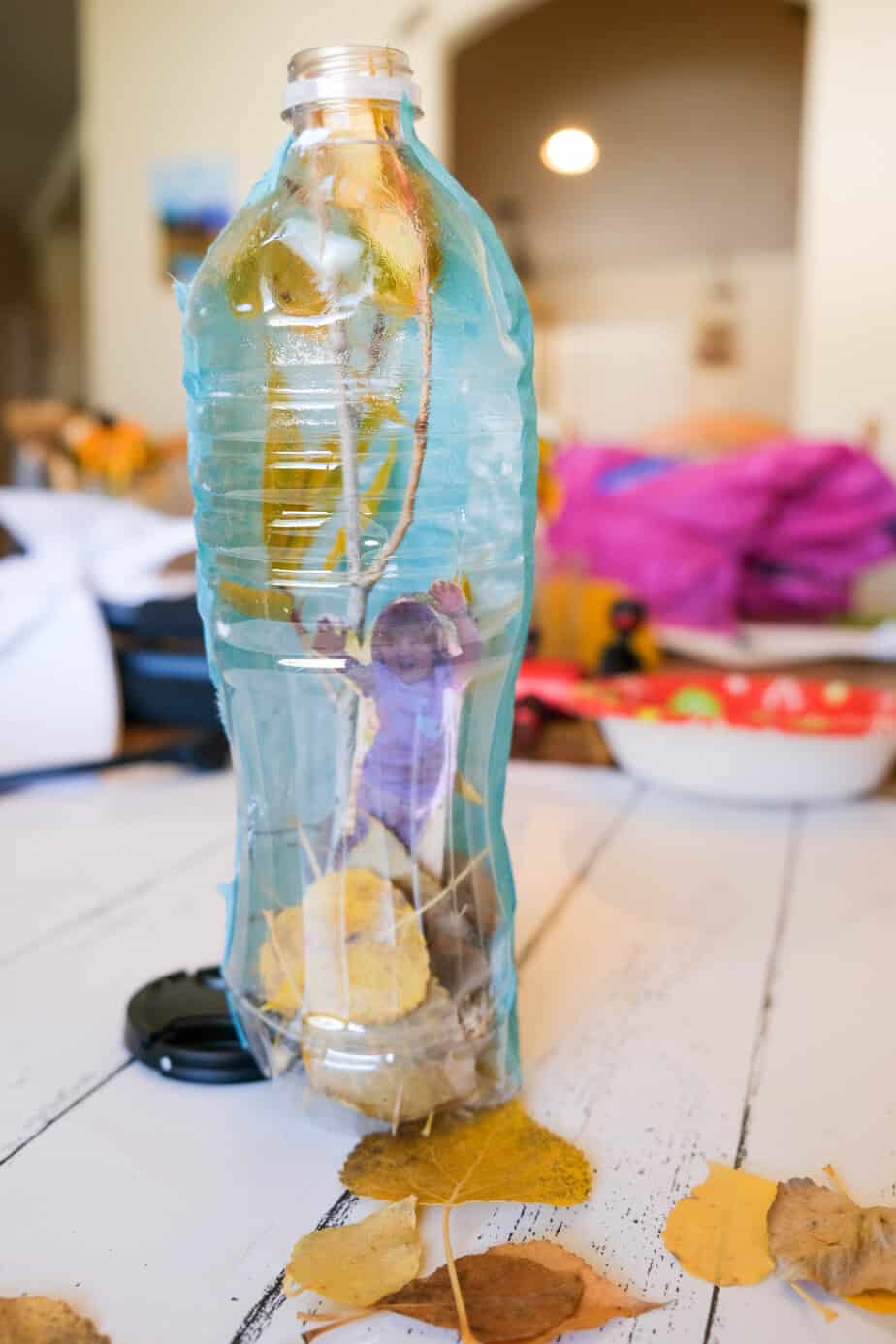 Here are some other fall activities you'll love to do with your kids!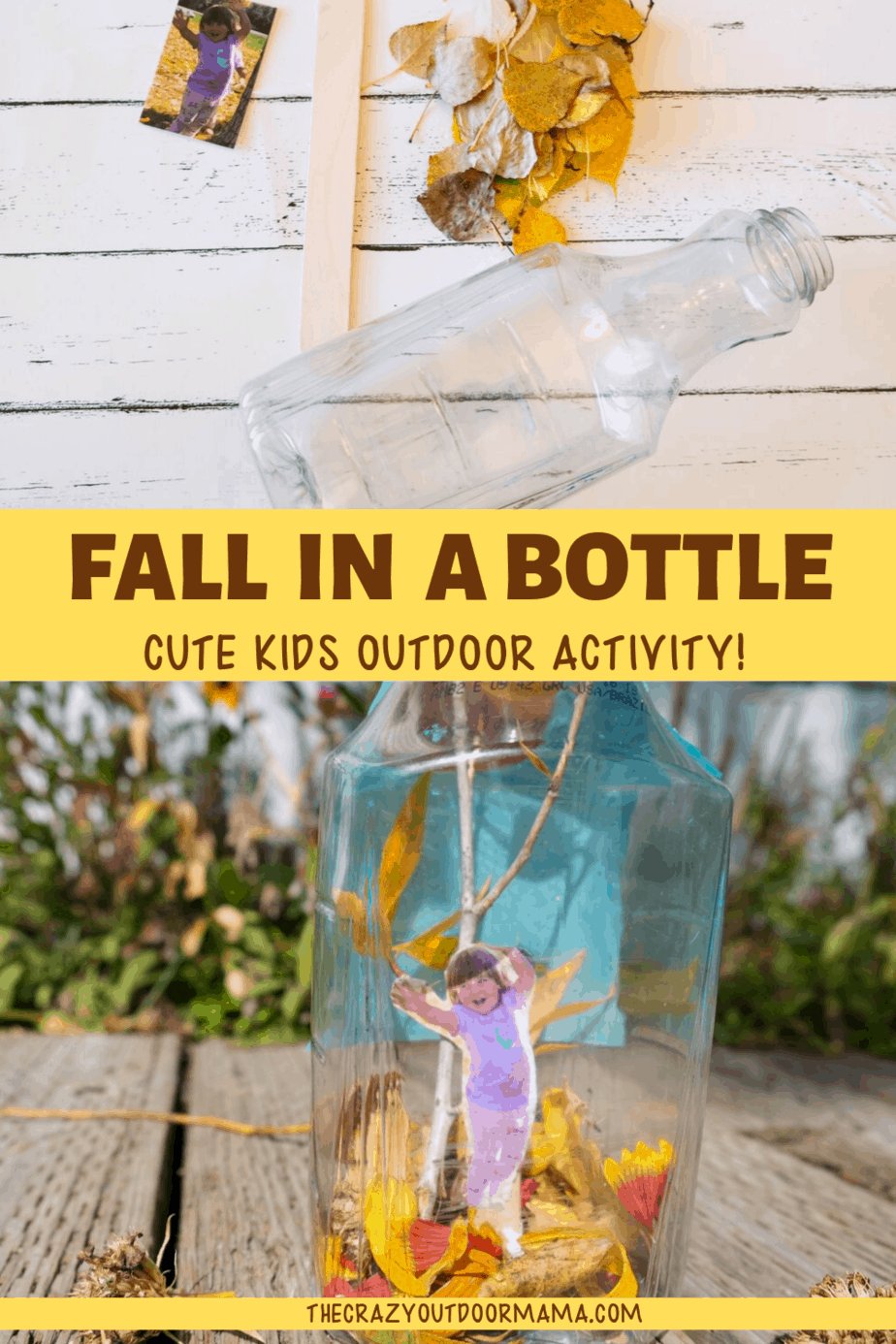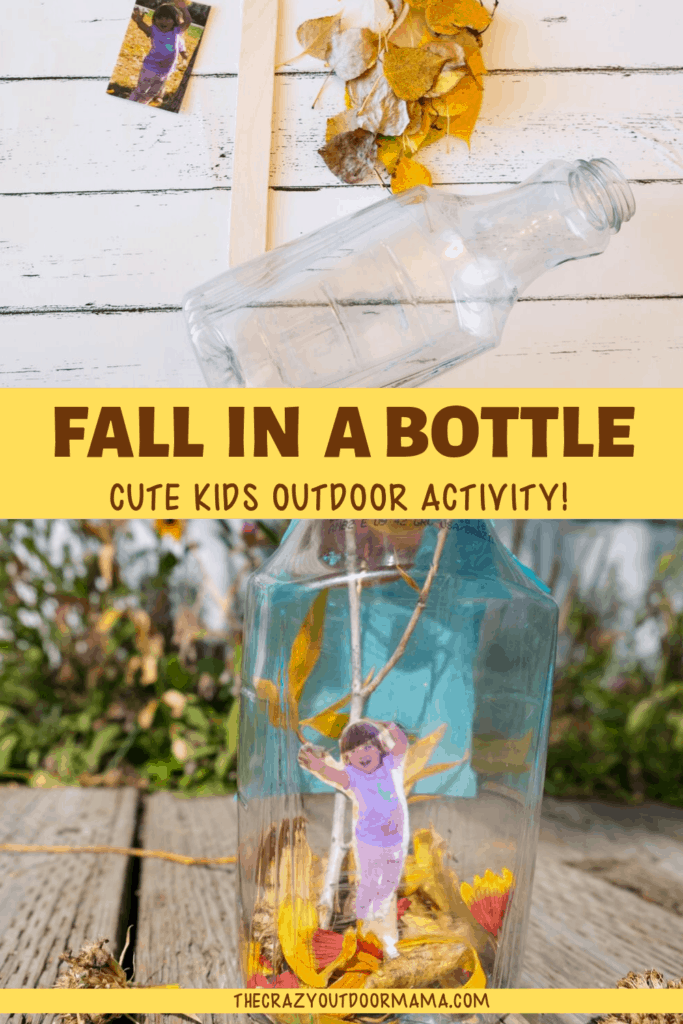 Latest posts by Stacy Bressler
(see all)