If you enjoy fall camping like me, then you might end up camping during spooky season (October!), so why not decorate your campground for Halloween!
I absolutely love Halloween decorating, so I was pretty excited to see such an amazing response when I asked one of my favorite RV groups about what their Halloween decor looks like!
Let's check out some of these fun Halloween camping ideas!
If you want to even more camp themed Halloween fun, be sure to check out my Halloween Camp Pumpkin Carving Templates!
If you're looking for more Halloween camping activities, I thought this was a really cool list of activities to do with the family during Halloween at camp!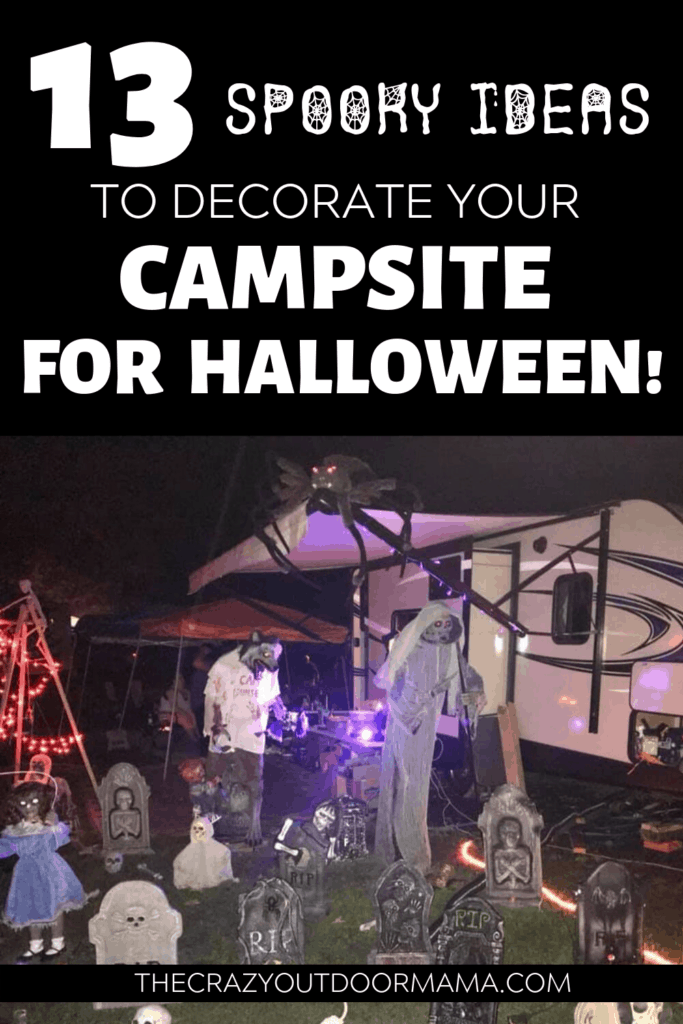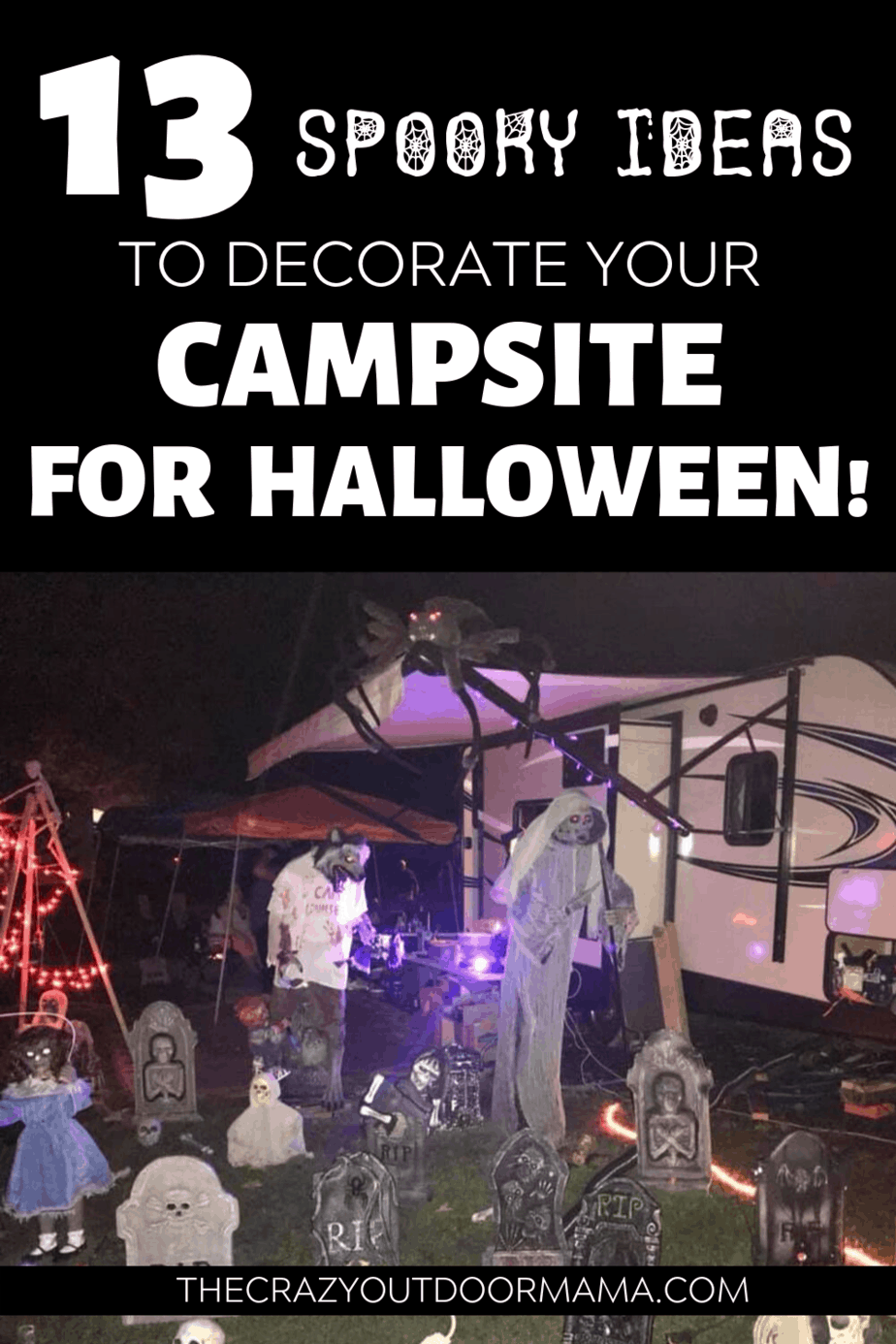 Skeletons by the campfire
I love all the details of this one (besides the obviously awesome skeletons) – the lights, ghosts and bloody handprints make this even spookier!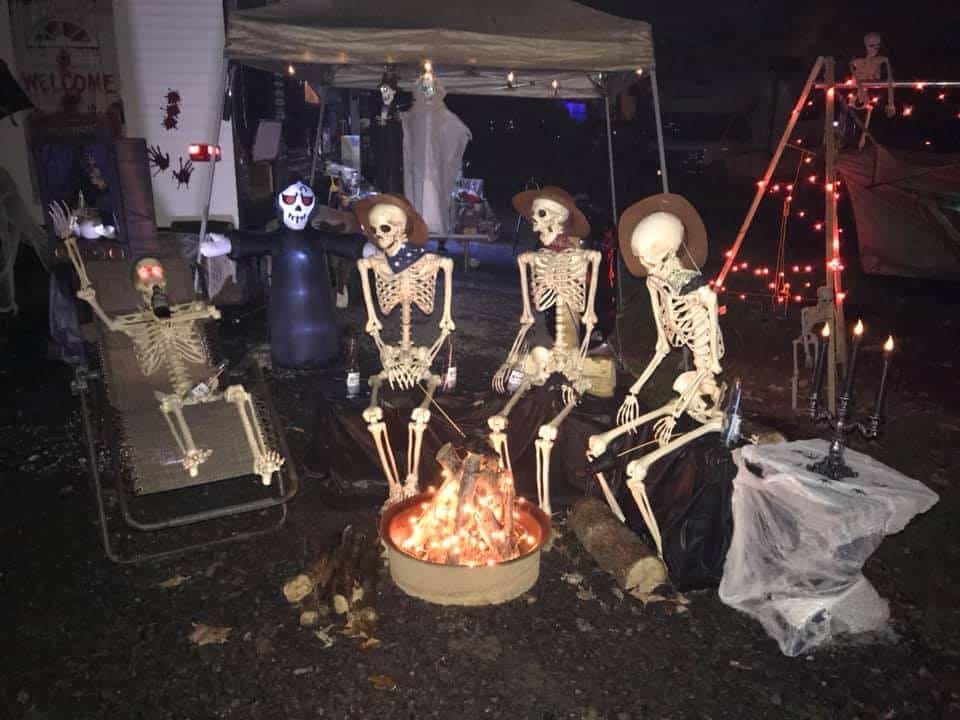 RV Graveyard
Imagine walking through this at night! There's also a haunted doll, werewolf, grim reaper and a spider lurking on the awning!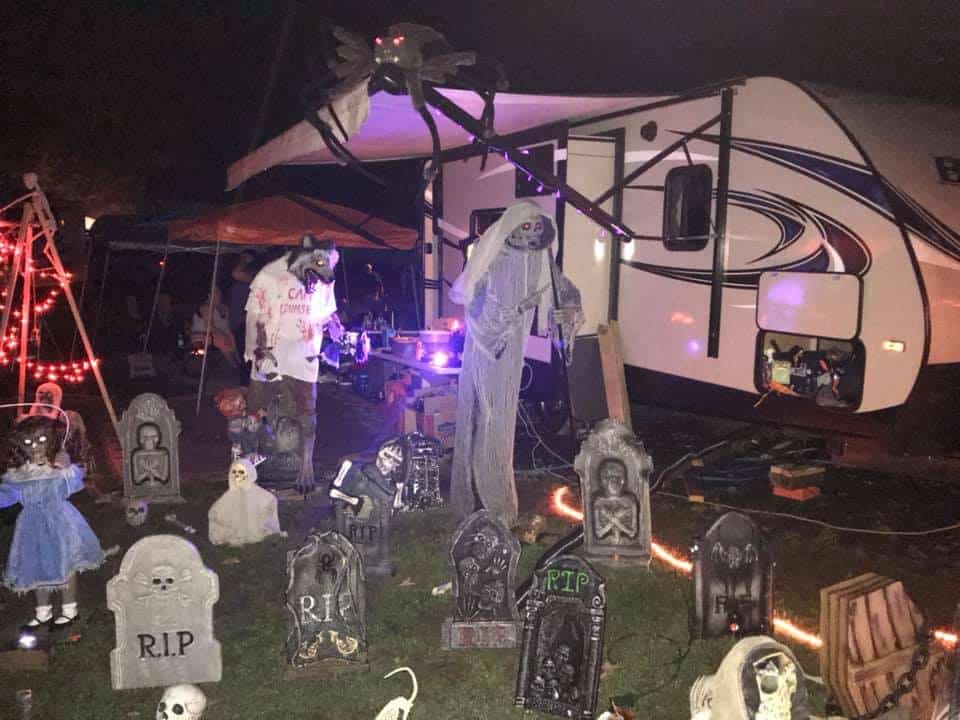 The spider even took over the fencing!!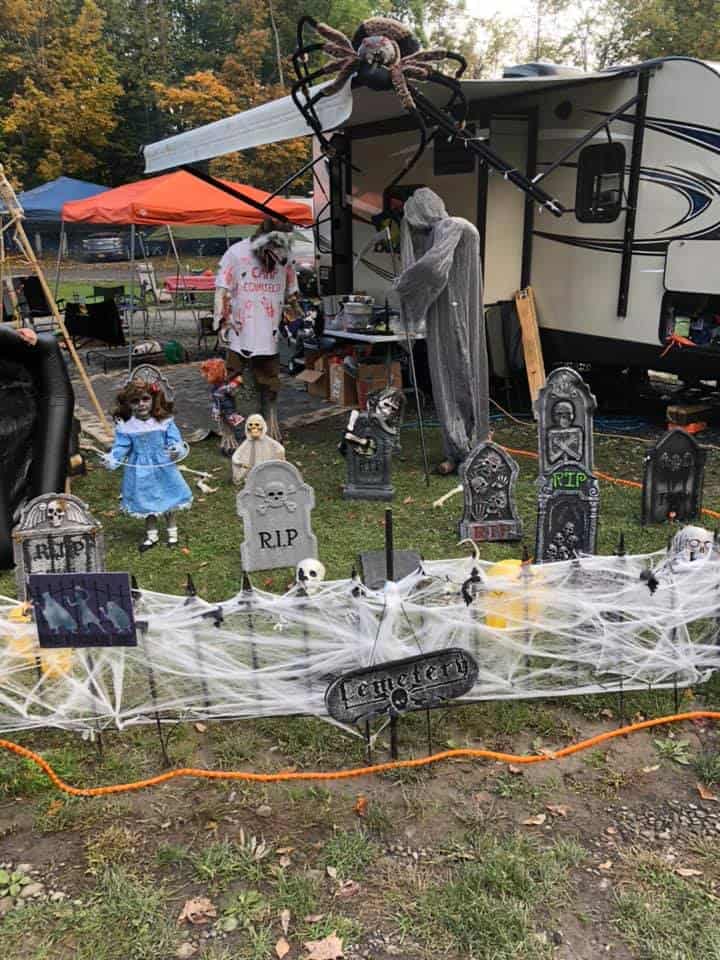 Zombie babies by the campfire!
This is what happens if you feed them s'mores after midnight!
Here's a view during day time – AHHHH!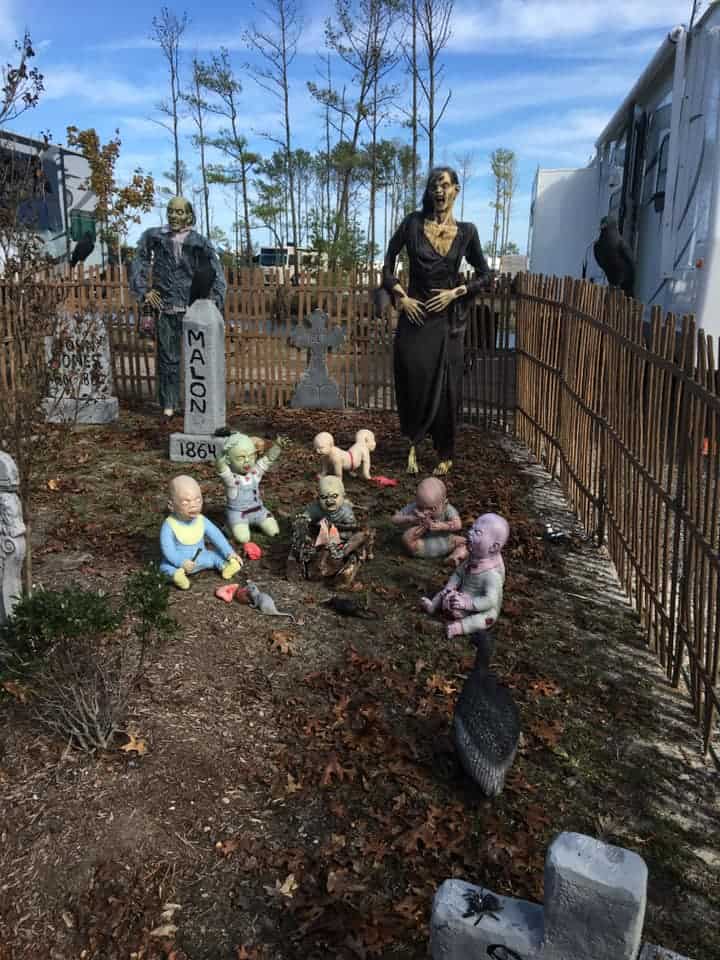 Think I'll skip lunch!
This bloody table cloth and zombie might be the only thing that'd stop me from some yummy camp food!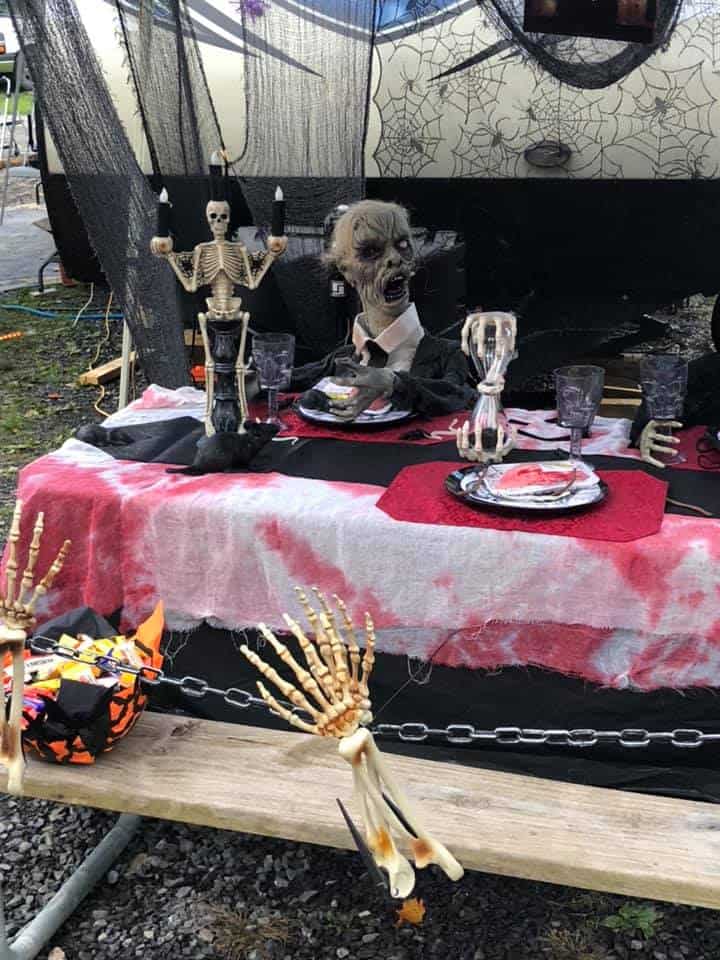 Spooky camp couple (+dogs)!
I love how they even personalized the skeletons!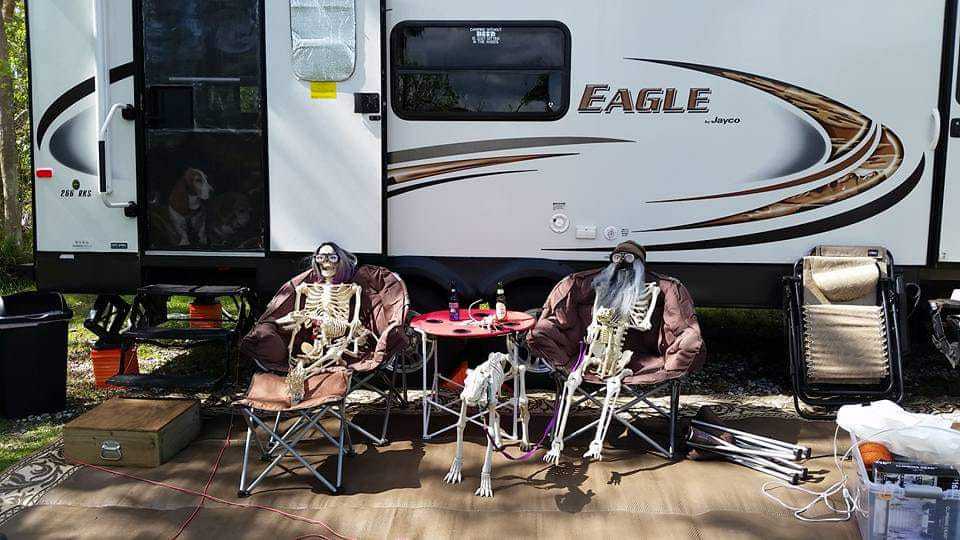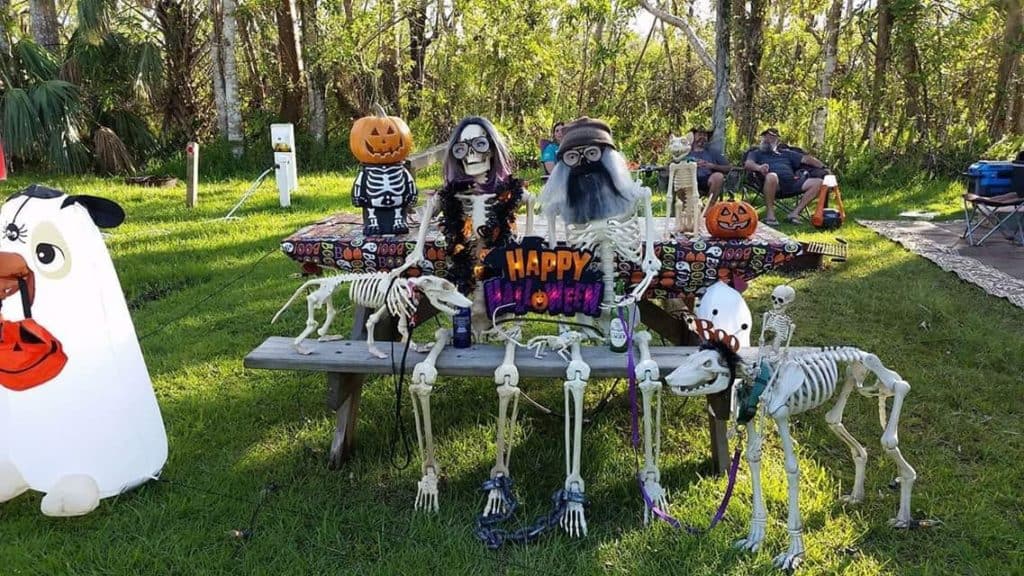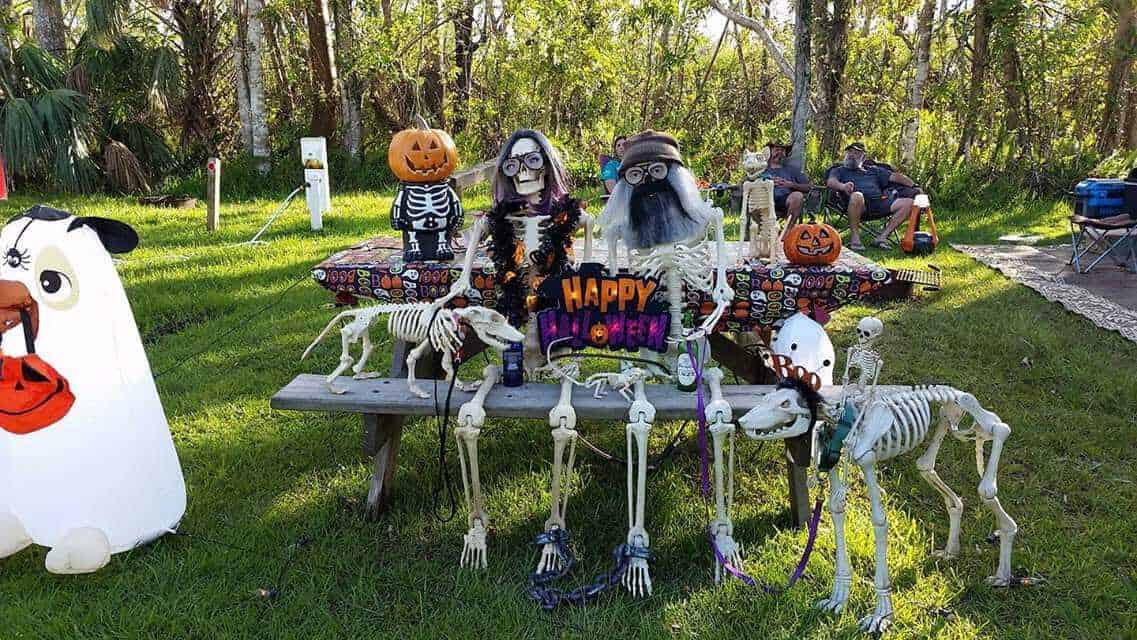 Spider Takeover!
Forget about keeping the mice out of the camper, how in the world do you get rid of the massive 3 ft big spiders??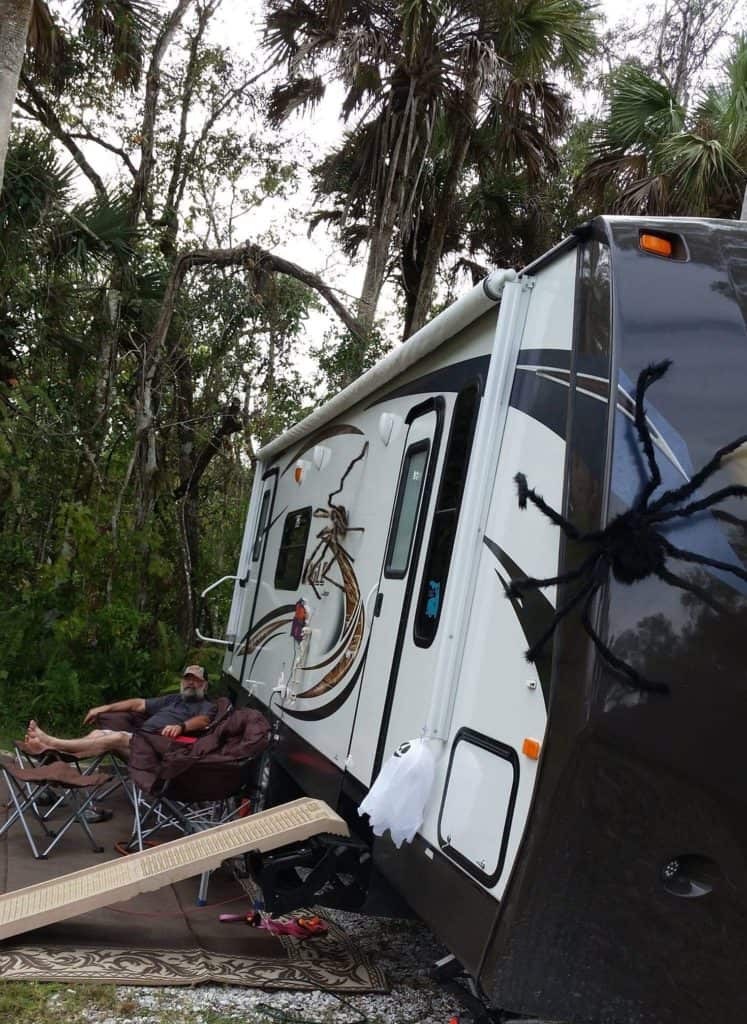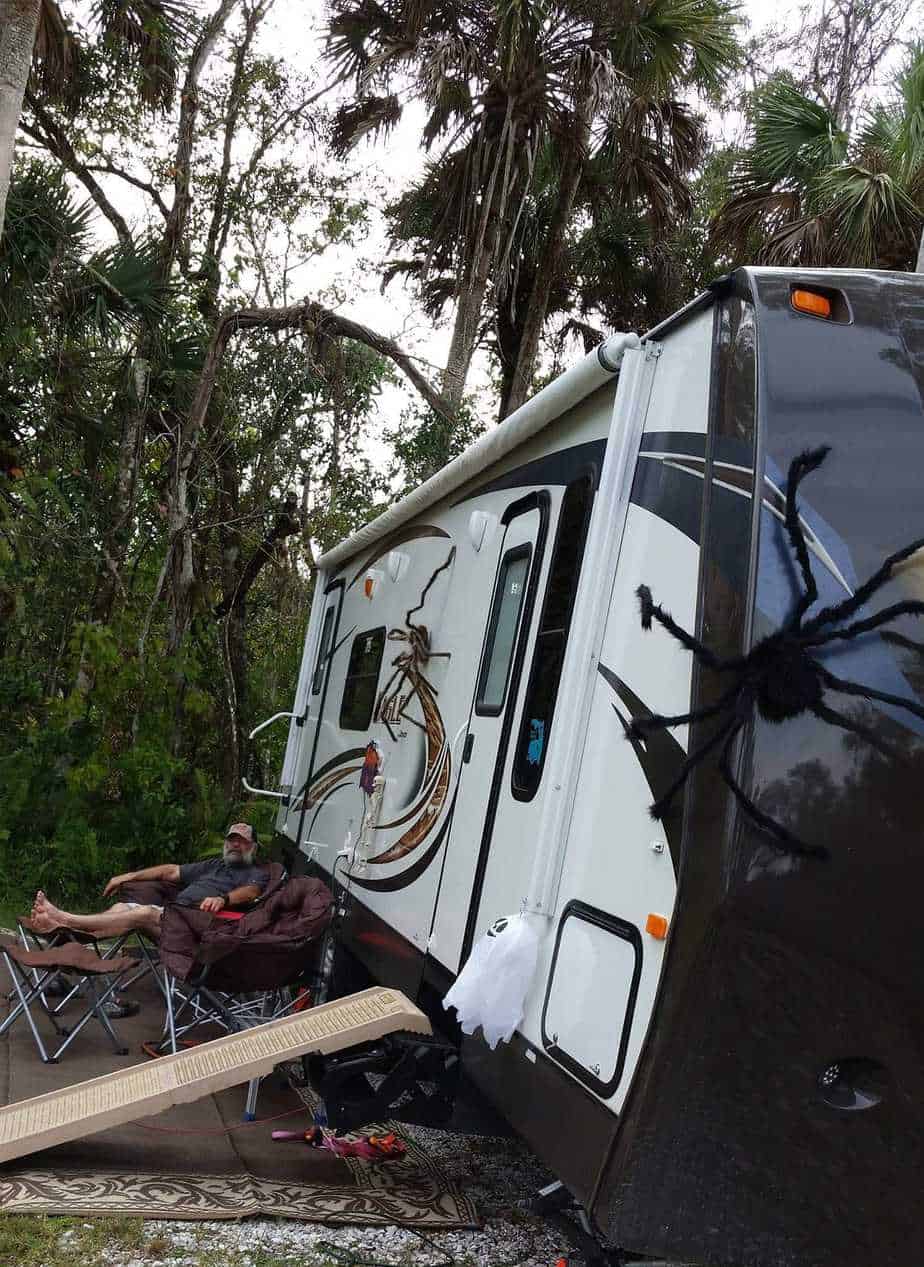 Spooky harvest at the campground!
Celebrate fall the spooky way – pretty autumn colors, corn stalks, and HALLOWEEN DECOR!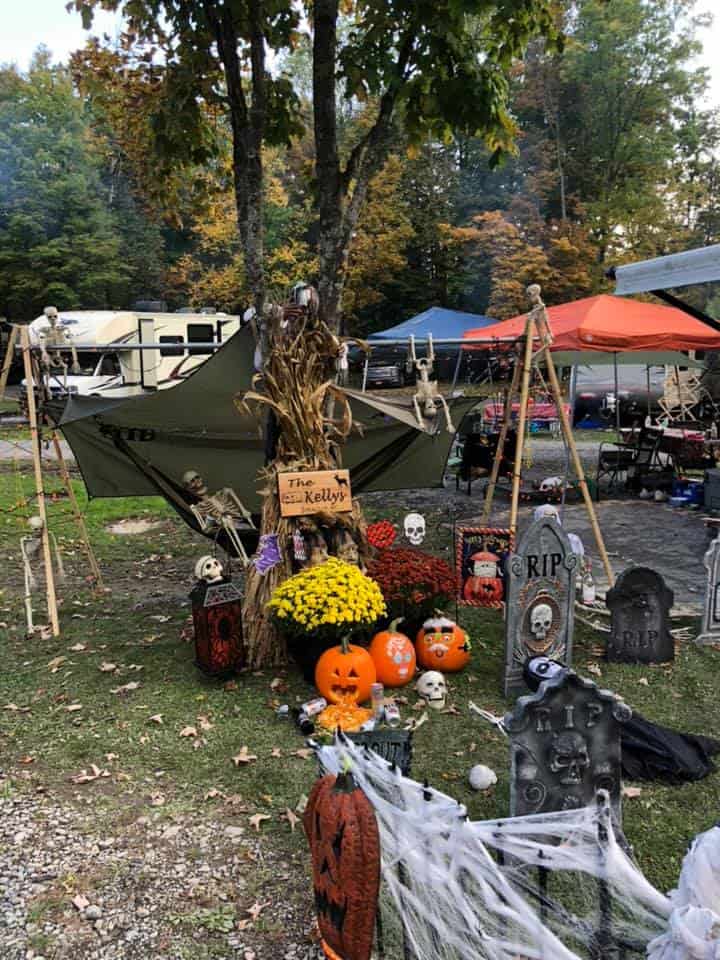 What cooler place to hang out Halloween night?
Light your site up with spooky lawn decor like this!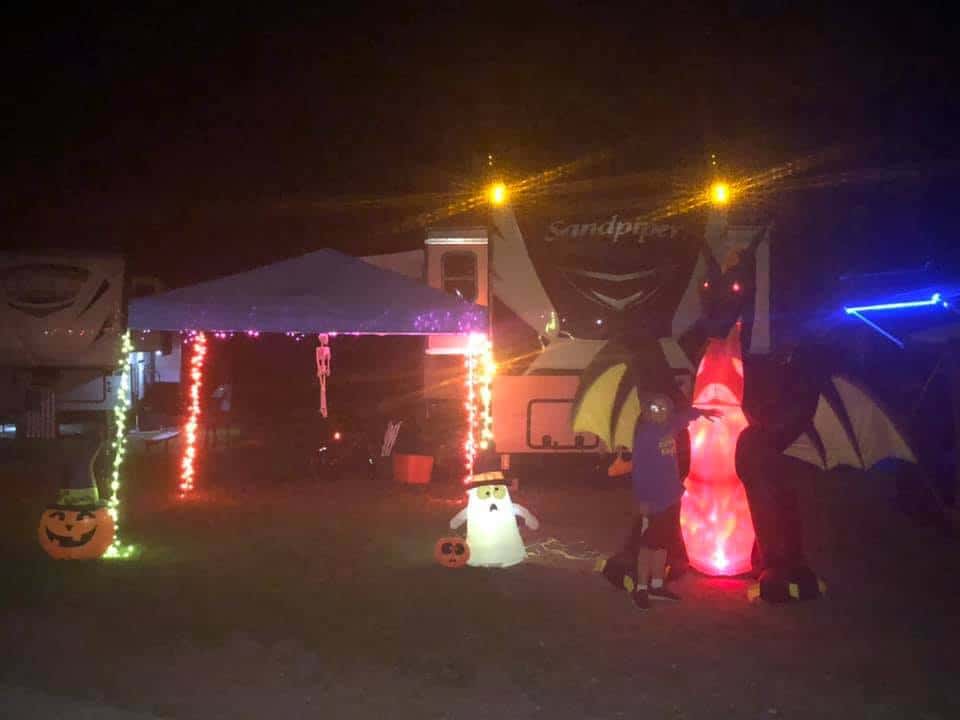 This will keep people from walking through your spot!
Nothing like a zombie hand and some intoxicated pumpkin vomit to stop a person from cutting through your site!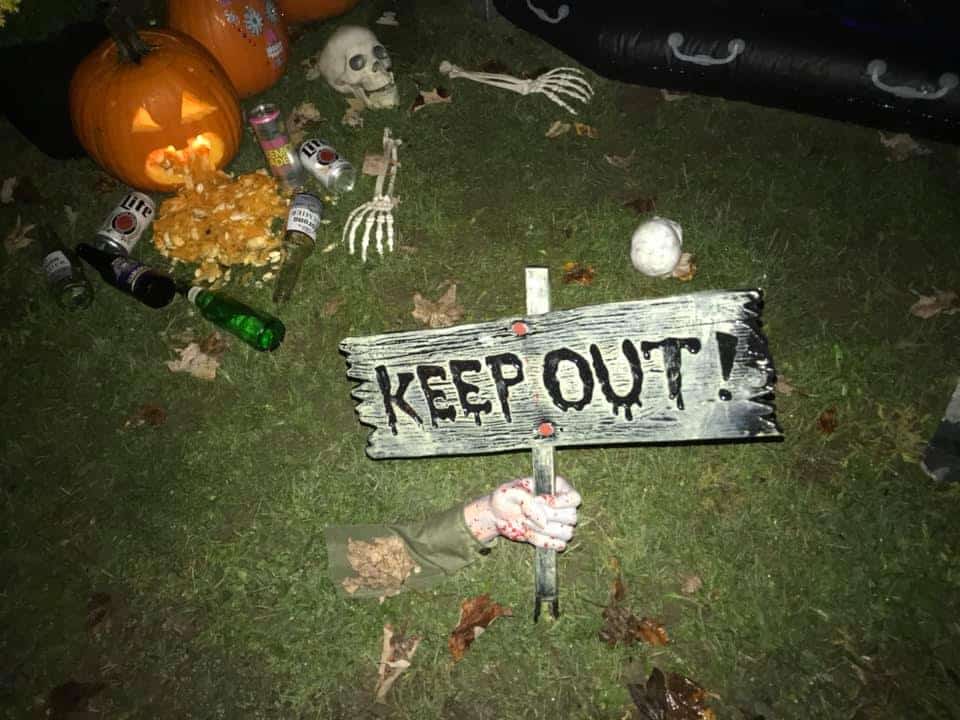 ENORMOUS ghost camper spotted!
I'm a giant fan of all GIANT Halloween decor… so this big ghost is perfect!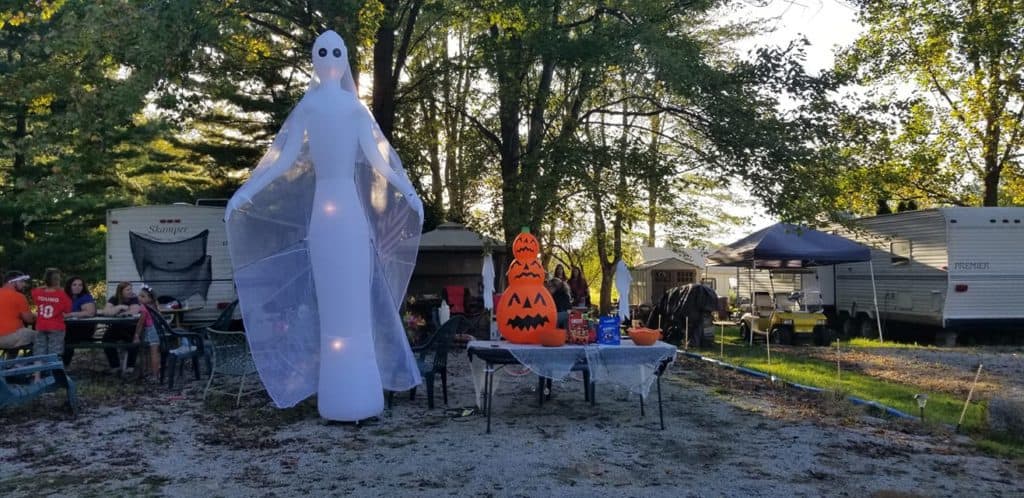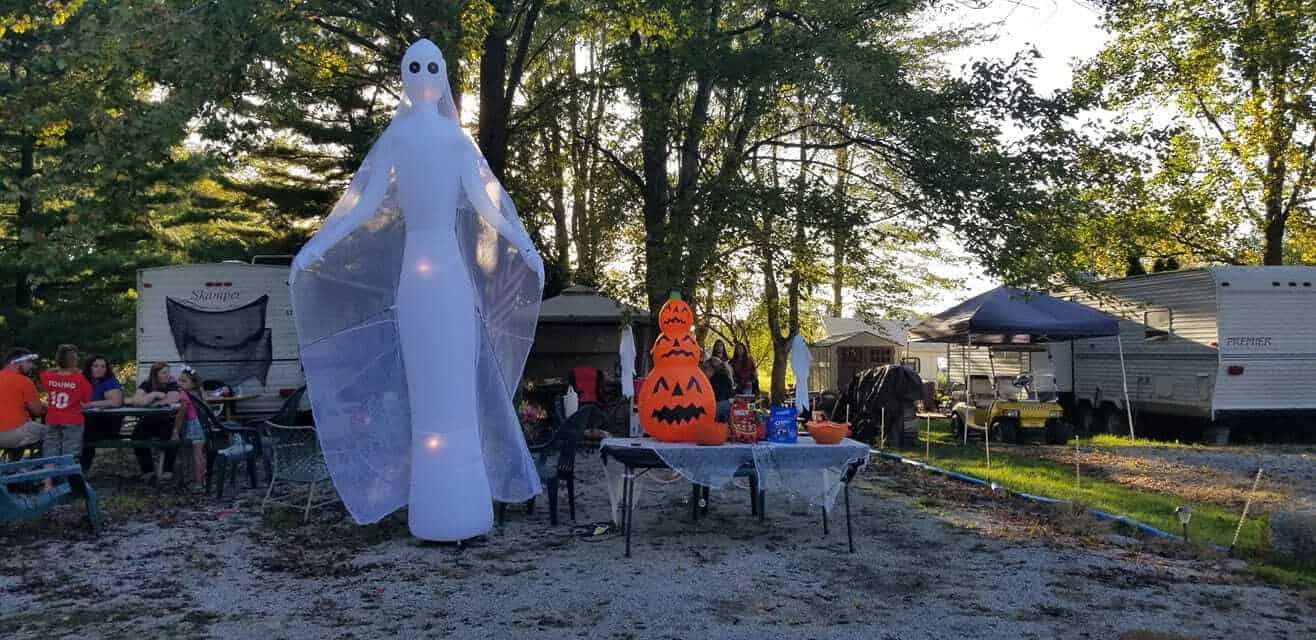 More RV and Halloween articles!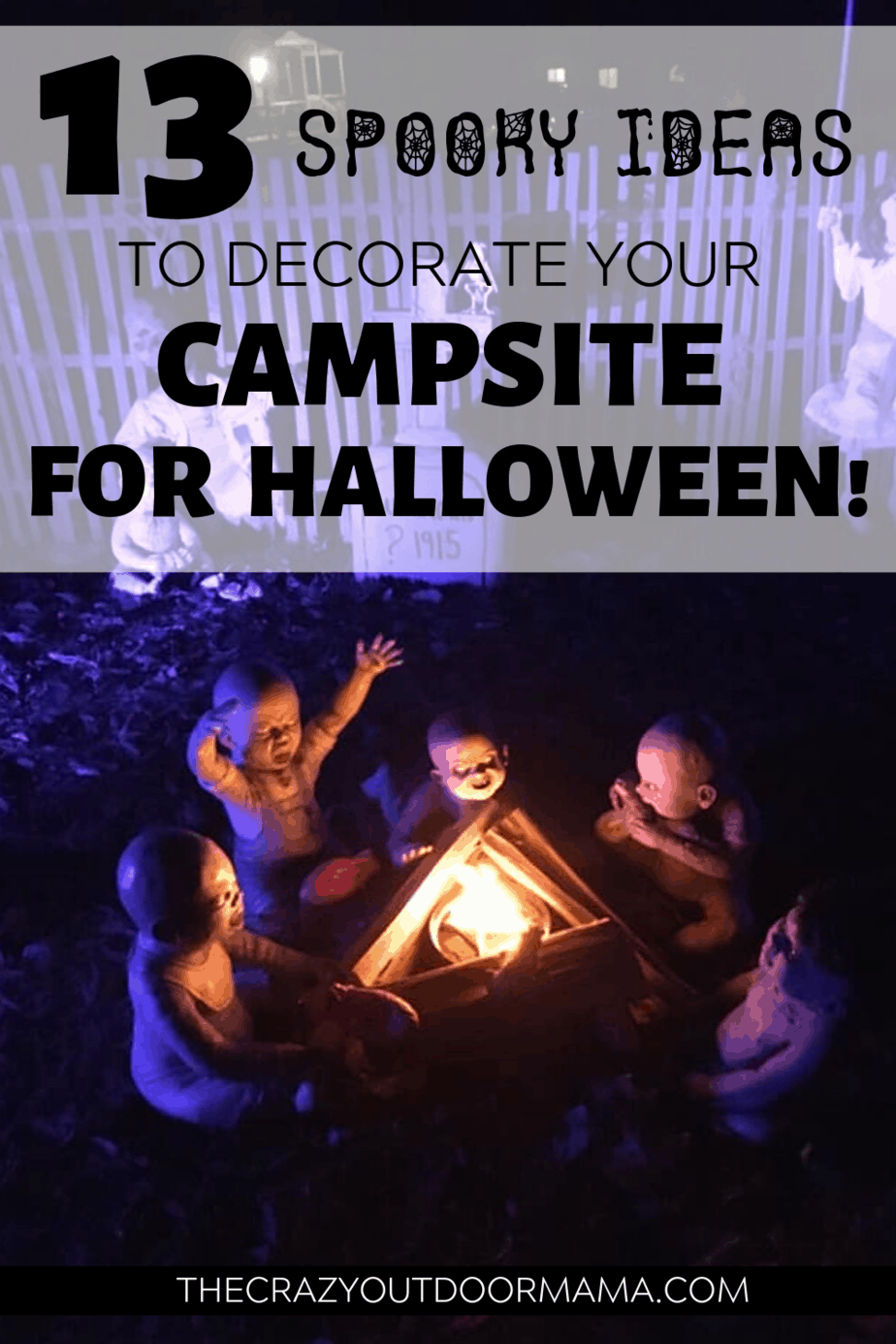 Stacy Bressler is an avid outdoorswoman, wife, and mother of three who lives in Jackson, Wyoming. She loves all things camping and enjoys sharing helpful tips, fun activities and laughable learning experiences she finds along the way! Navigating the outdoor life through the lens of humor and positivity, she chronicles it all on her website "The Crazy Outdoor Mama"
Latest posts by Stacy Bressler (see all)