If you LOVE Halloween and camping, then you're going to love this – 13 pretty darn spooky Halloween camping themed wall art printables!
If you can't tell by how cool looking these are, I REALLY like Halloween – I kind of like spooky things in general, so naturally I had to source the absolute coolest camp themed art work and turn it into some fun Halloween printables to hang up in your camper or RV!
Don't forget to check out my other Halloween camping articles (pretty soon our very own Halloween camp trip will commence… YAY!)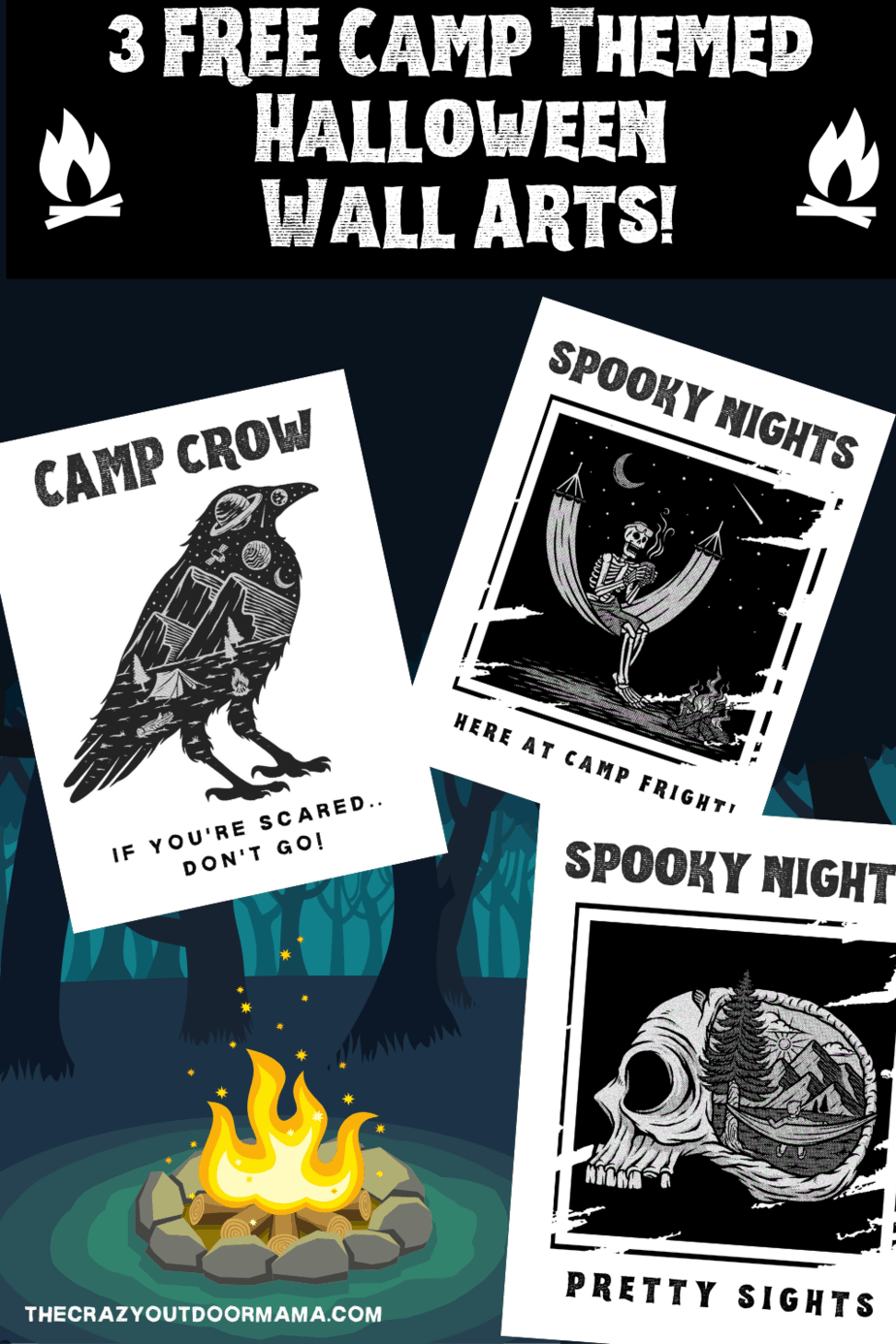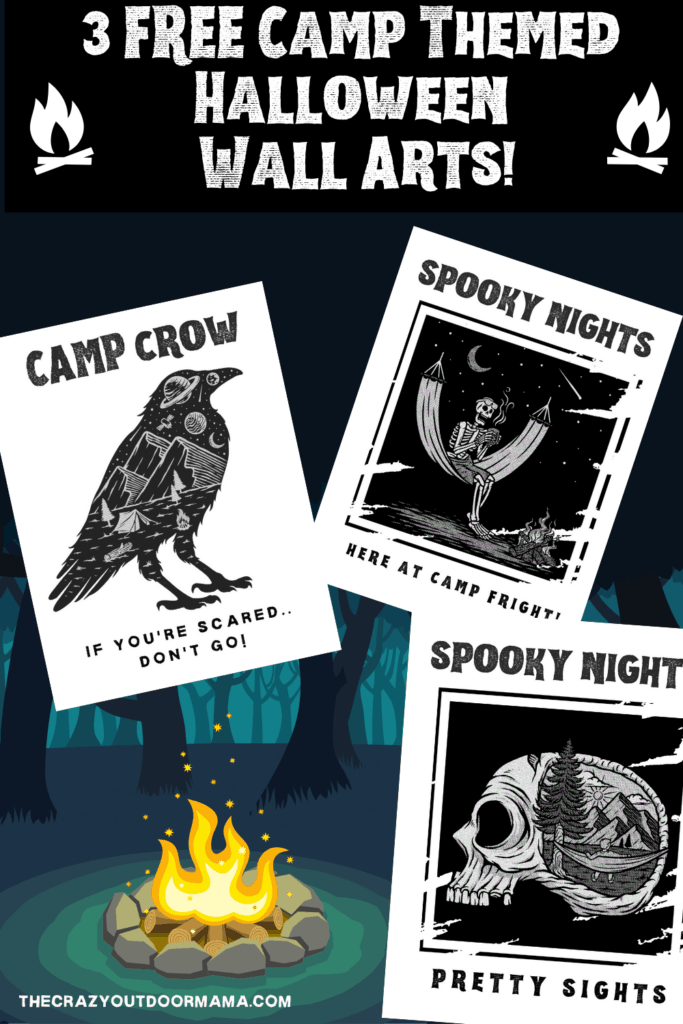 Imagine these hanging in your camper – they are perfect in a simple frame!
I know in these mock up shots they're in a fancy looking black frame, but they also look good in a wood or gold frame too!
These ones all feature the quote "Spooky Nights Here at Camp Fright!"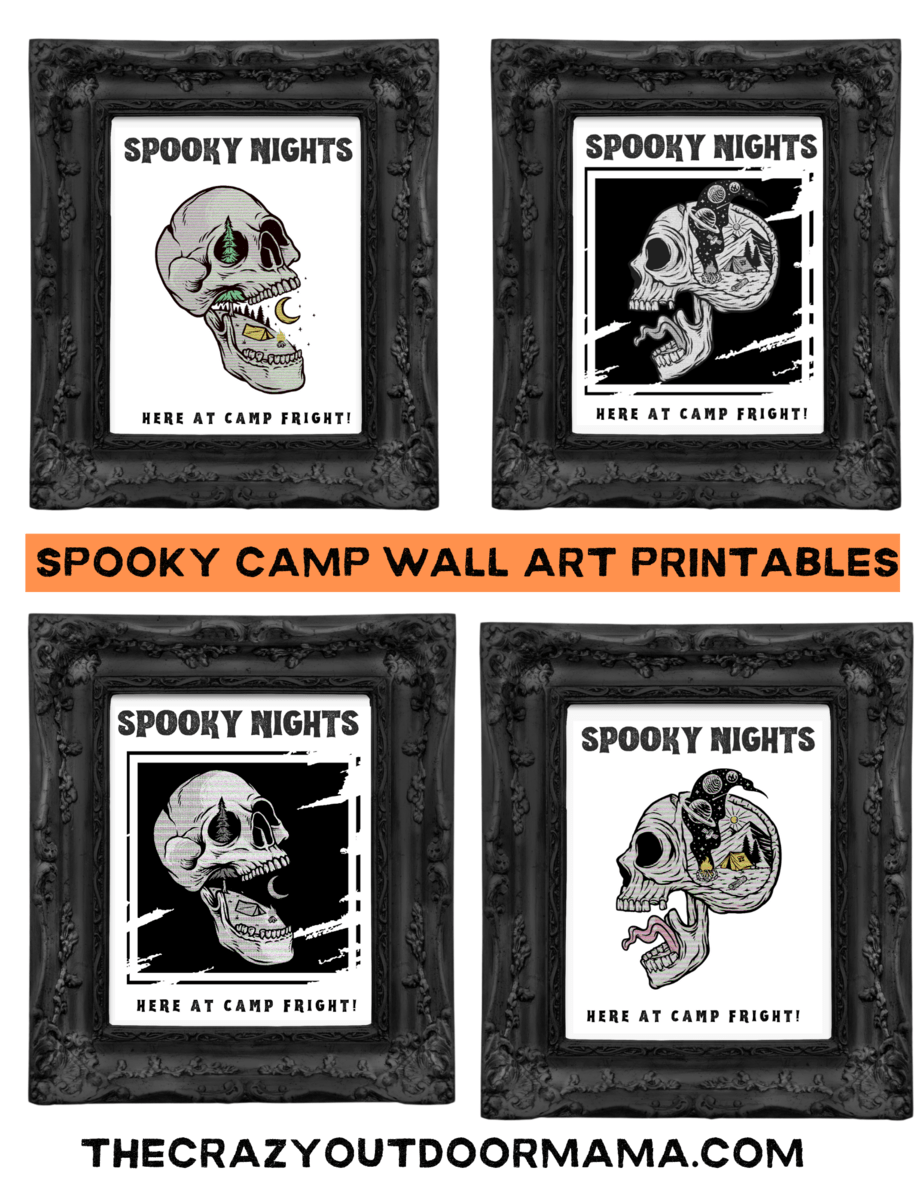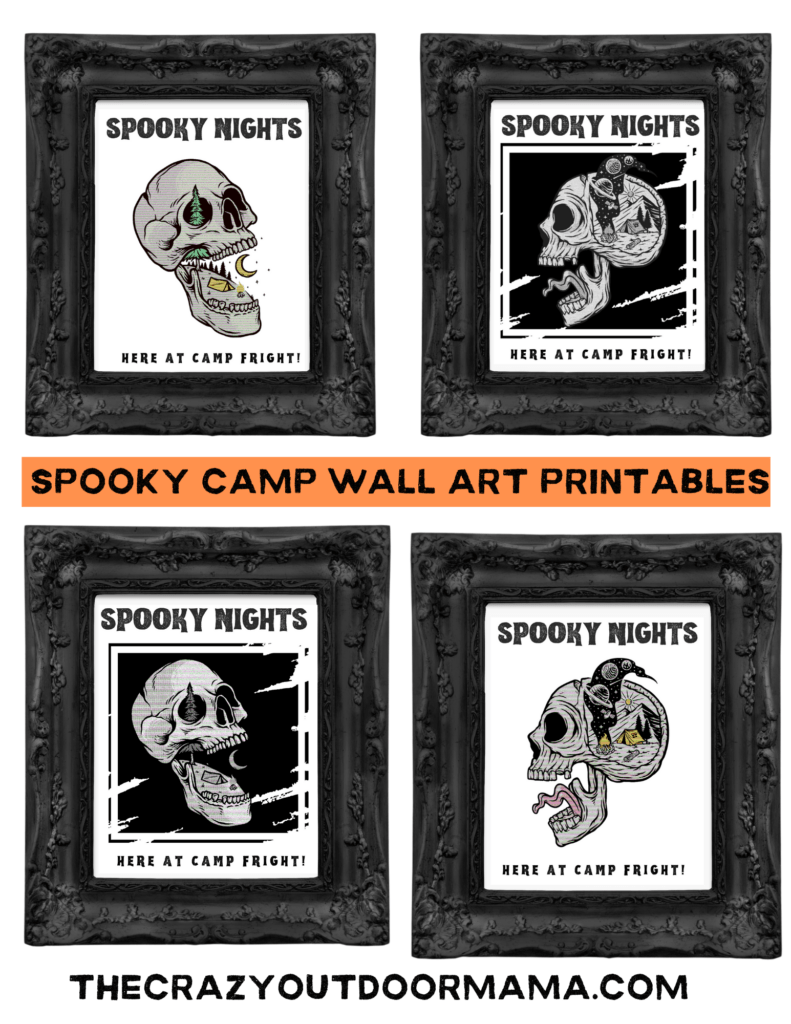 Camp Love FOREVER (and more spooky nights!)
Anyone here have camping on there mind all the time? Then check out this set of Camp Love Forever ones as well as a couple more variations of the spooky nights quote!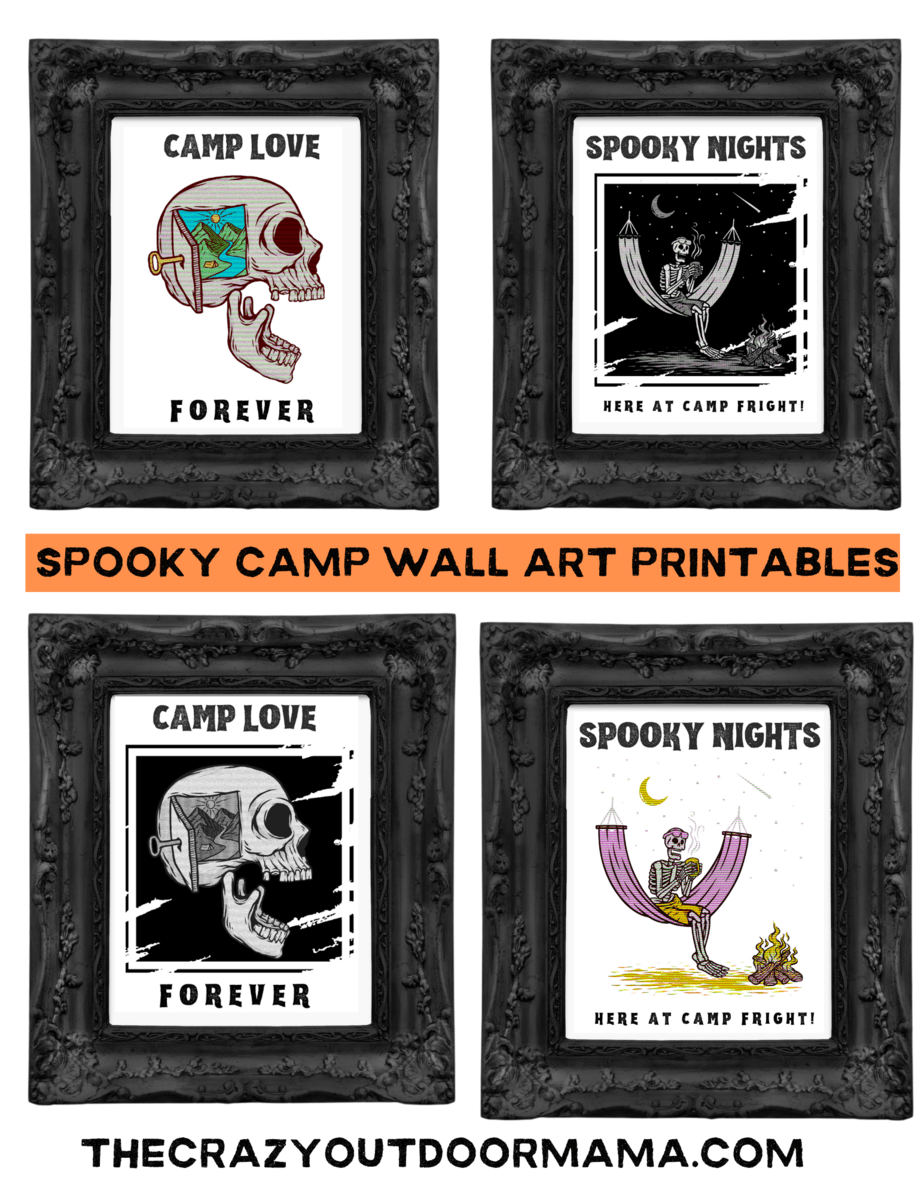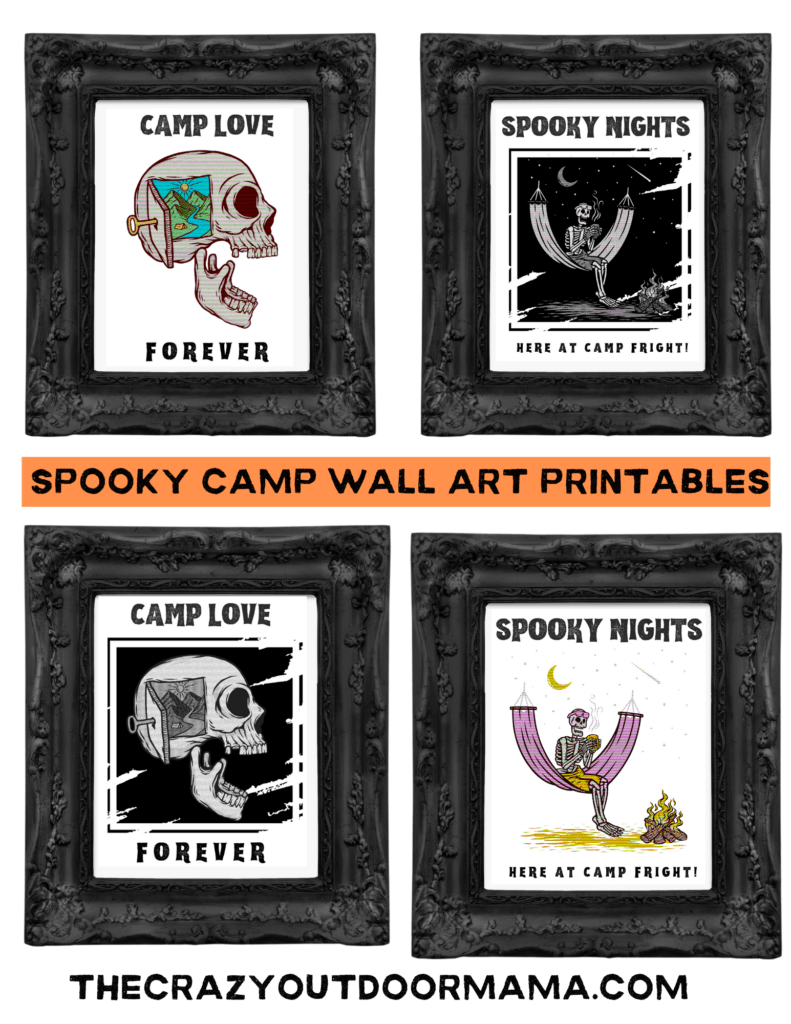 And a couple last ones with different Halloween camp themed pictures!
I reallllly love the campfire one and the camp coffee one! I mean HORROR Coffee! =D I plan to hang that guy right over our coffee bar in the RV!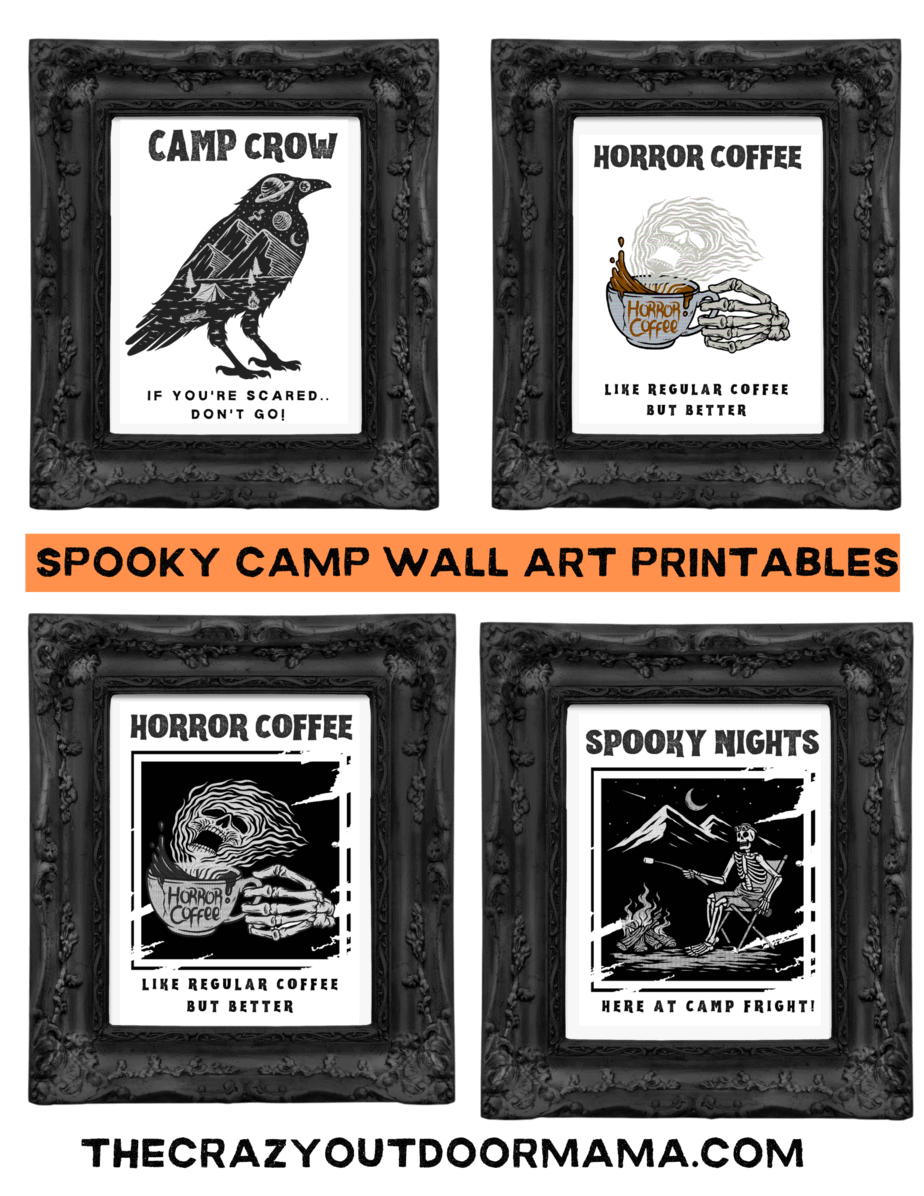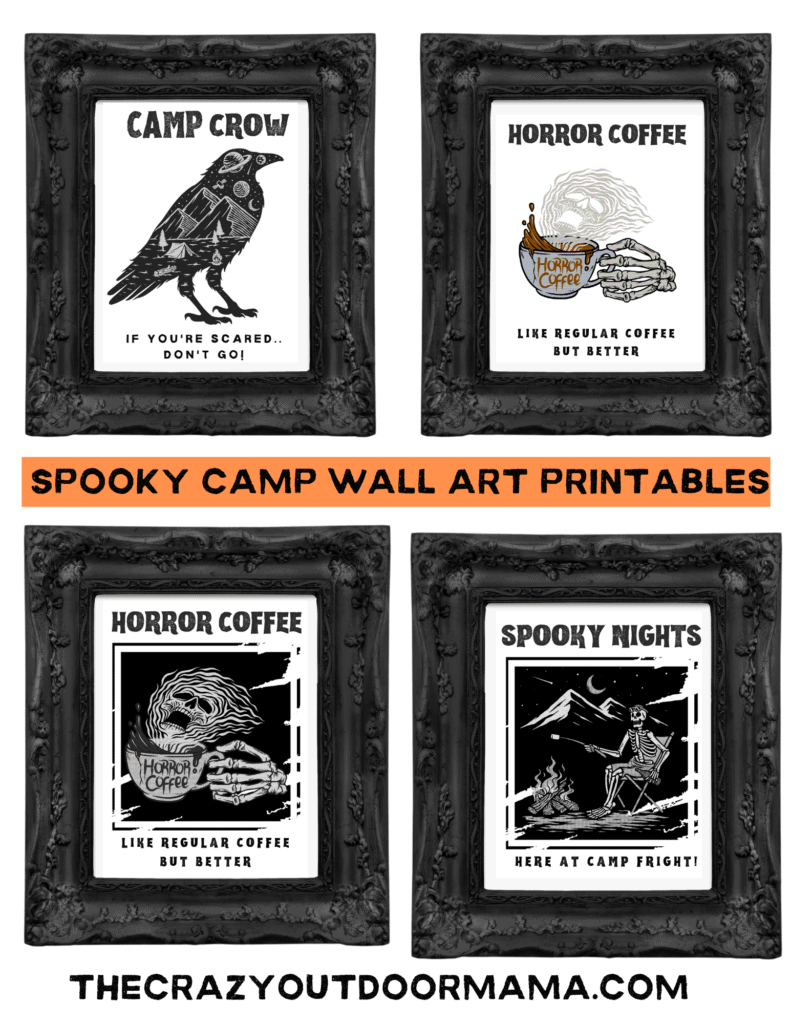 Ready to get spooky this Halloween? Head to my store to buy this whole set (or keep scrolling to get your free samples)!
Click here to head to my store and buy the whole set (that's 14 printables!) and make this the best Halloween camp yet! =D
Don't worry though… I won't leave you empty handed!
If you'd like to try some out for yourself, here are three you can get for free!
All you have to do is sign up below to get your password for my RESOURCE LIBARY where you can download this set of three as well as a TON of other camping themed printables!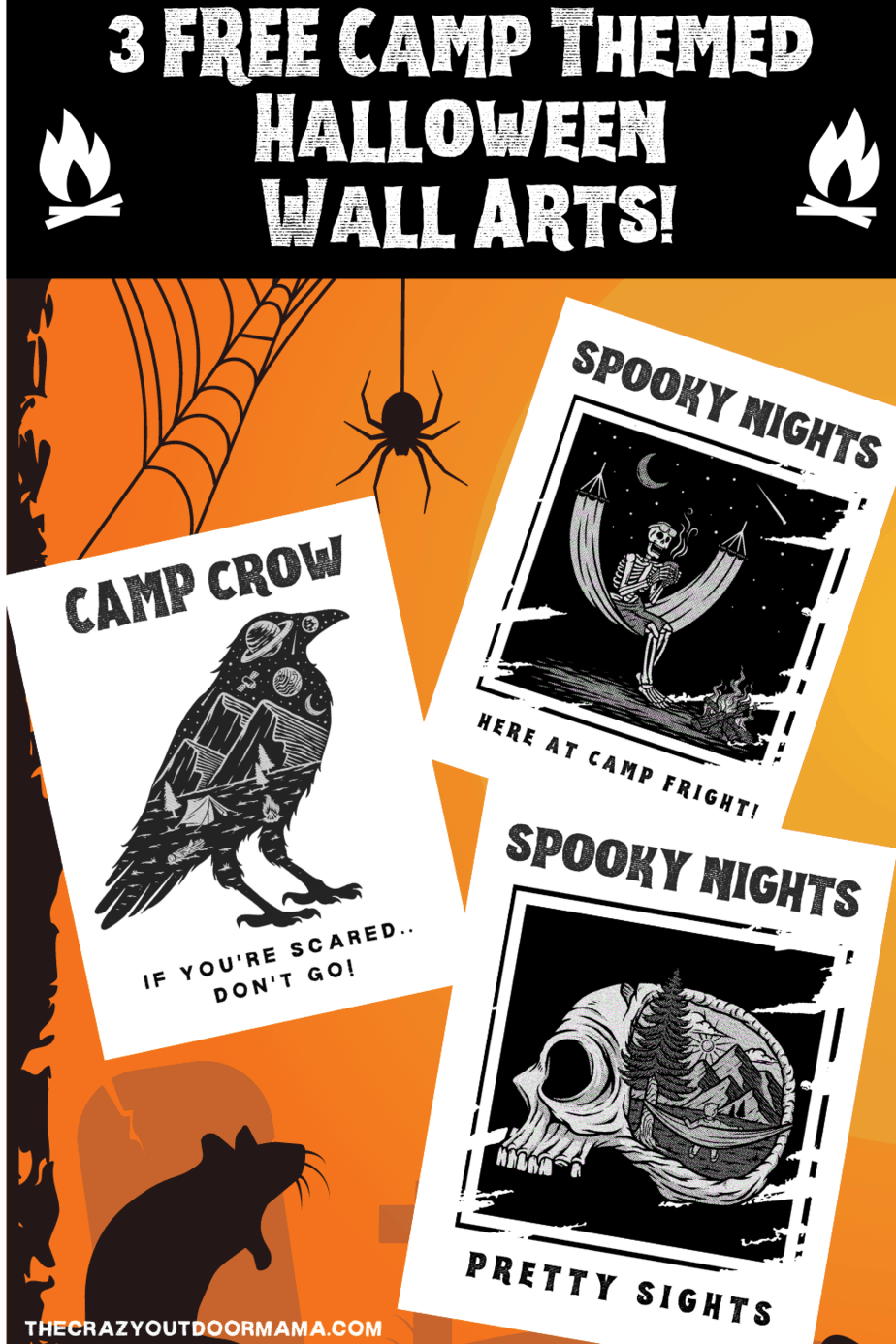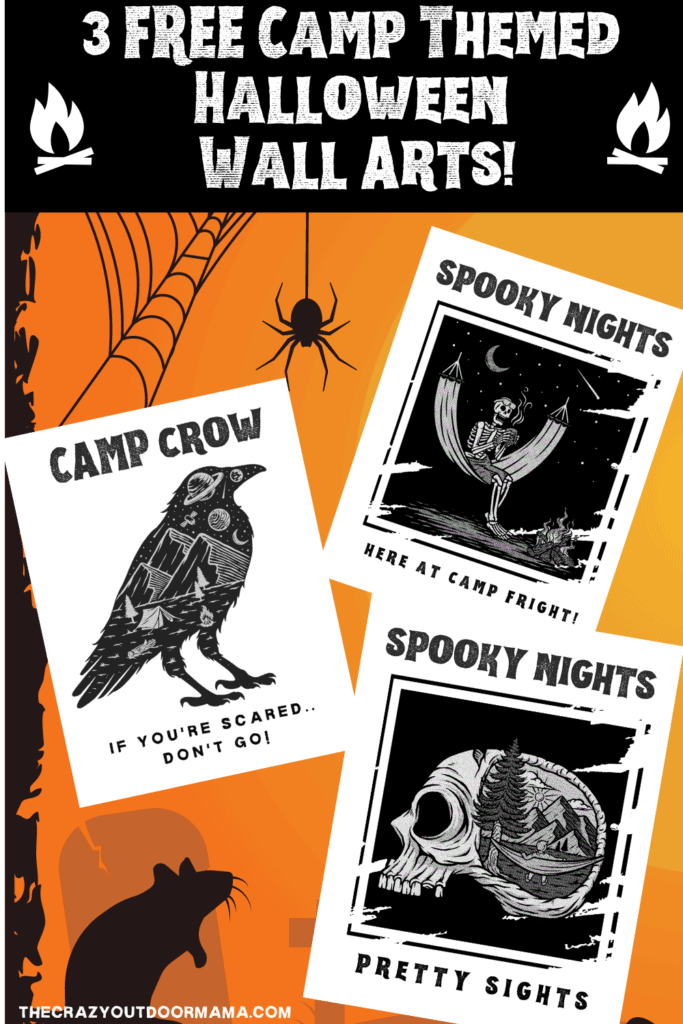 Latest posts by Stacy Bressler
(see all)