Whether you're just starting your blogging journey or are years in, you realized something – there are ALOT of numbers to track, and MANY hats you have to wear!
I have been building my website and business for three years, and in that time, have tried adapting so many journals to fit my business. Sometimes they were more of a guide, however guides get outdated super fast as technology moves fast!
I tried calendar style planners, but it was too hard to keep a schedule when I was starting up – I have 3 kids, my husband worked full time, and I couldn't depend on actually having the energy to do the work I had so carefully timeblocked and planned throughout the day.
I finally did settle on something that worked… a notepad.
That's how it started, anyways!
Now I've polished and refined that notepad, and turned it into a planner for everyone who also feels that traditional planners have failed them when it comes to their blogging business!
The Blog Specific Features of the Planner
Here are some specific I designed to make sure that this planner would be useful for most website owners.
Check out the video below or keep scrolling for more information about what's included!
Basic keyword based writing guide + sample use of each of the included tracking systems
In order to make this planner useful for all levels of experience, there ar e couple of quick guides to understand basic keyword research and content planning.
Besides learning about keywords, you'll also learn how to write a keyword based article and how to plan "content silos" that will help your website rank.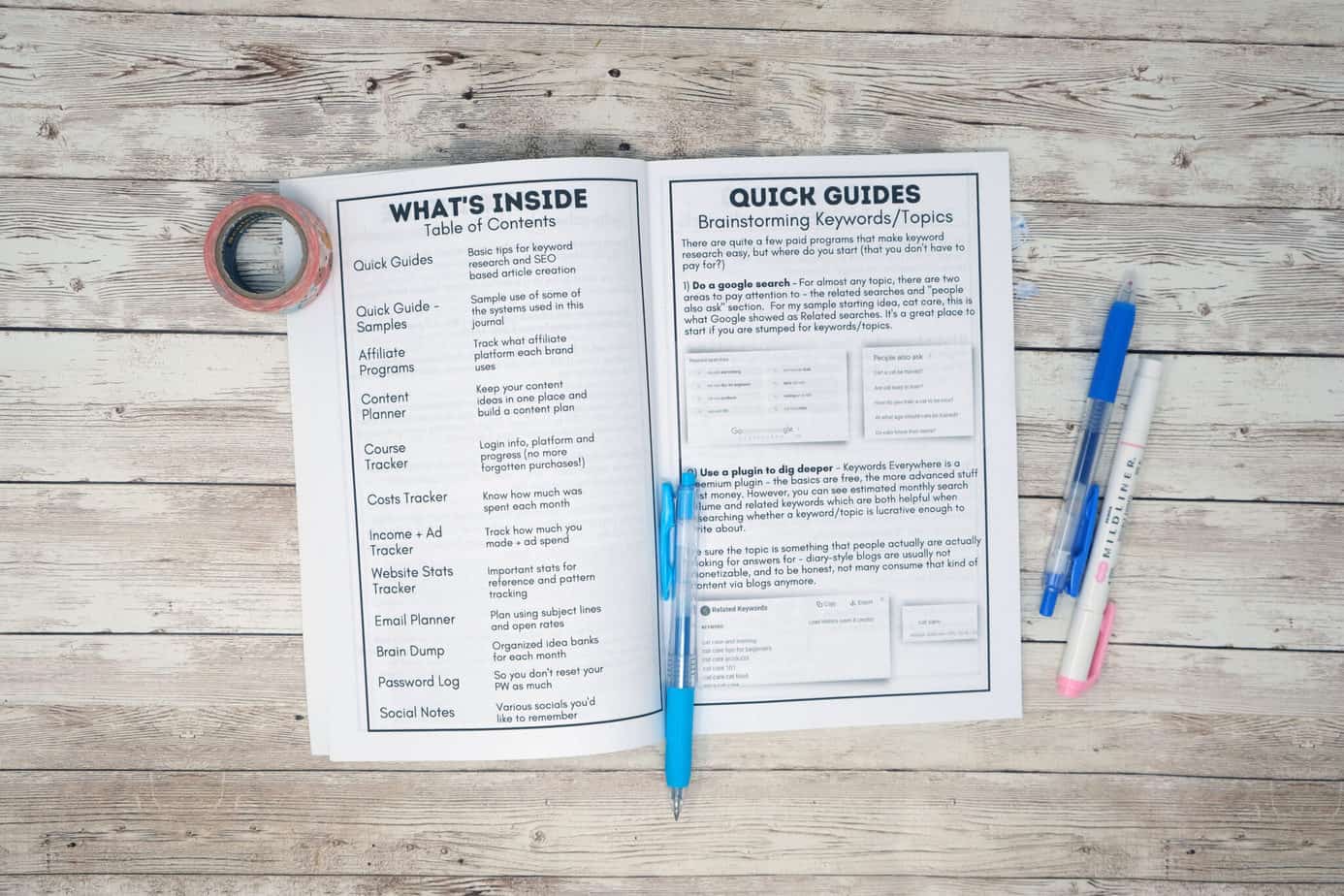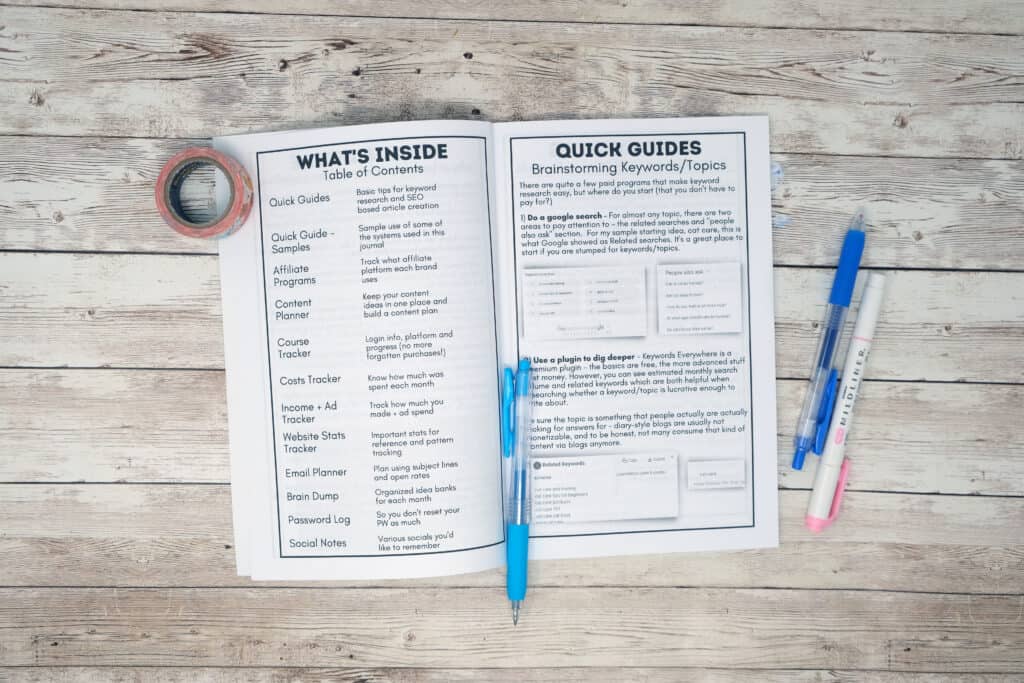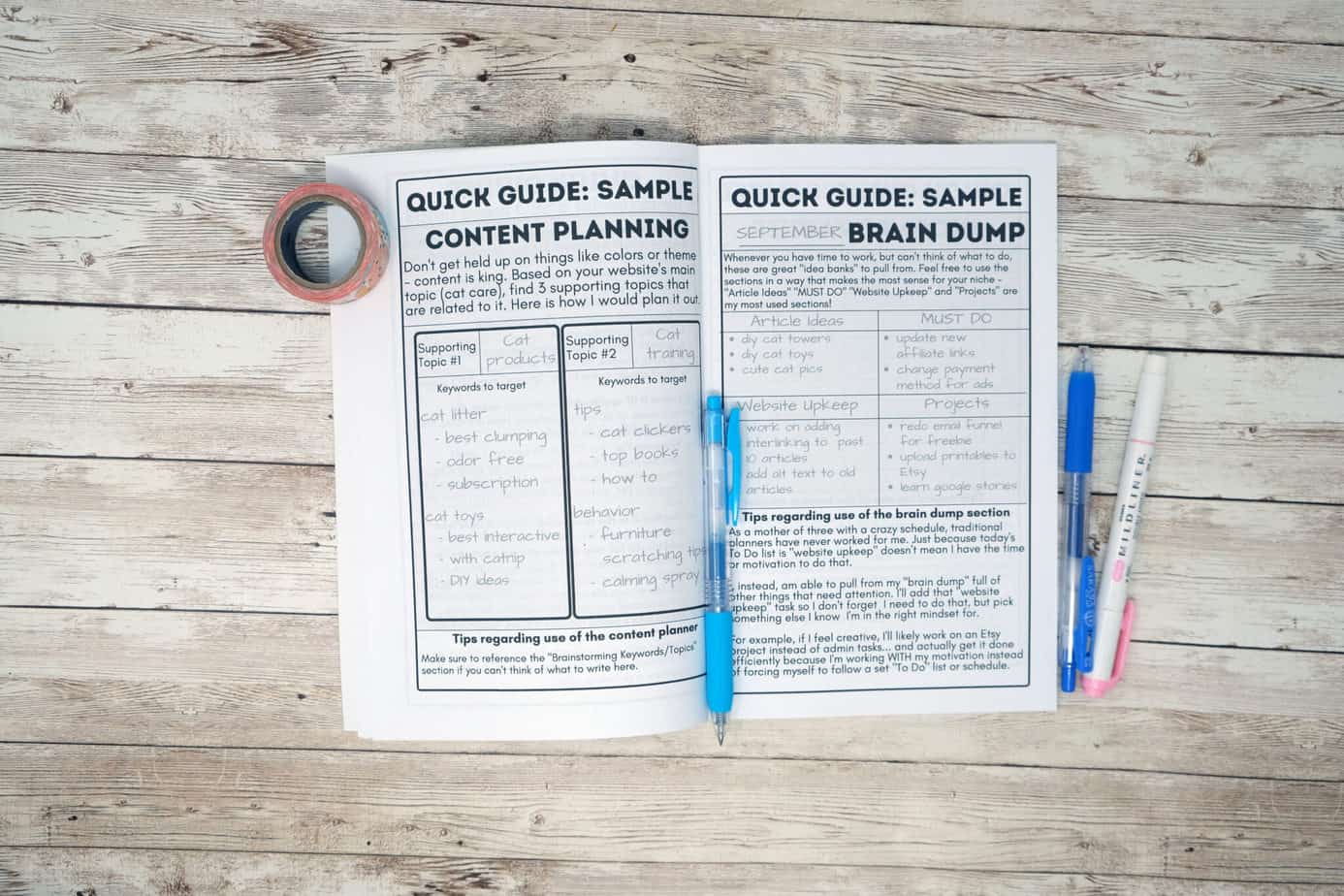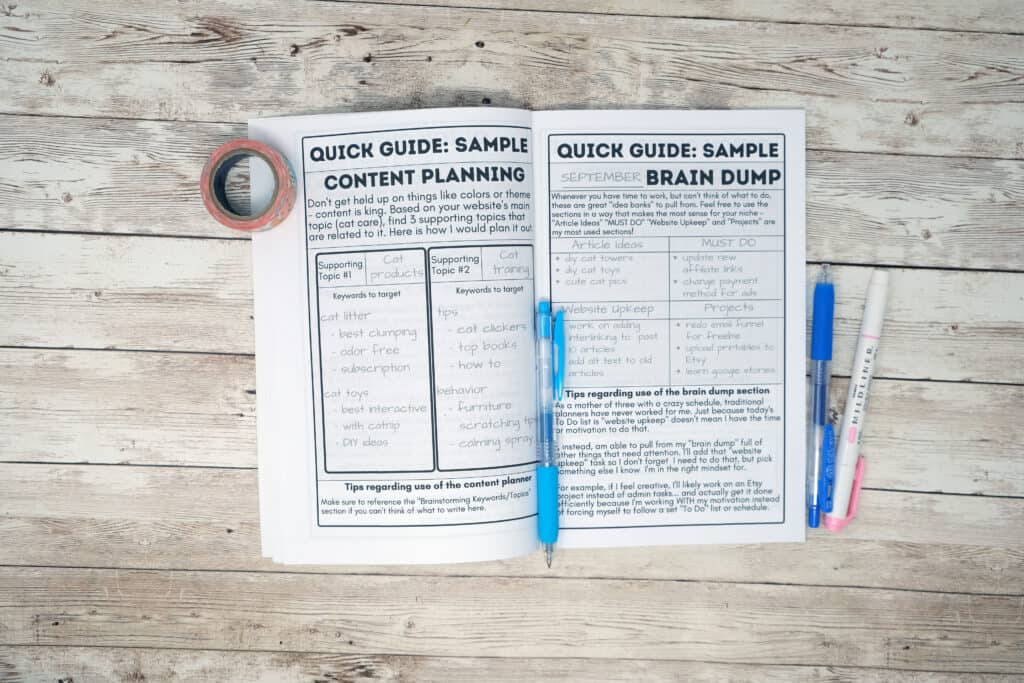 All of your logins in one spot (and there's alot if you're a blogger!)
Everyone knows about passwords, but how about knowing which affiliate partner is on what platform? Or what platform your course is on?
Affiliate Programs
CJ, Share A Sale, Impact Radius, Reward Style, Amazon, etc… after awhile, they'll all start to blend together and you'll spend your whole work day resetting passwords and checking every single platform you can think of to generate the ONE affiliate link you need!
And if you aren't at this level yet.. don't worry, you will soon!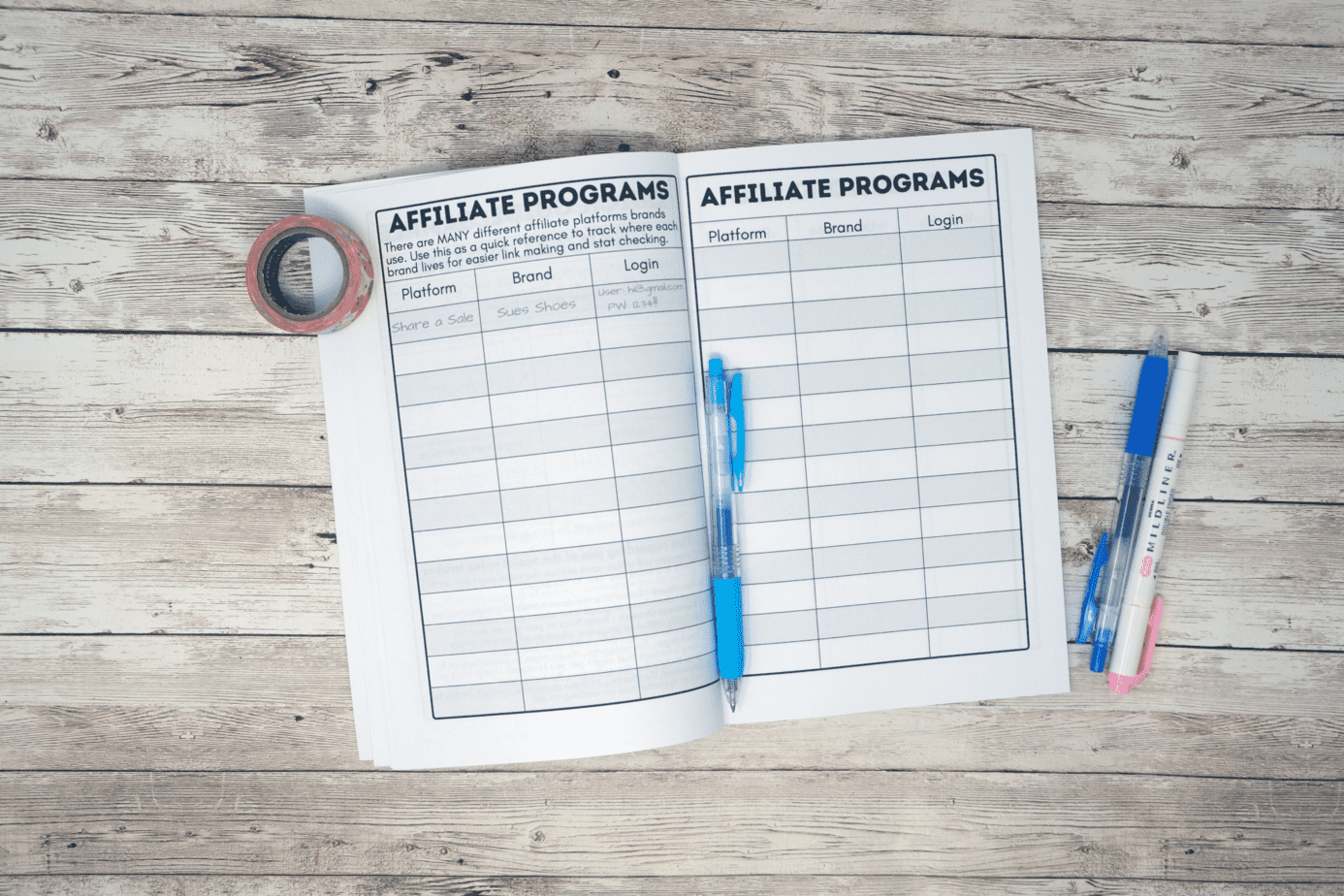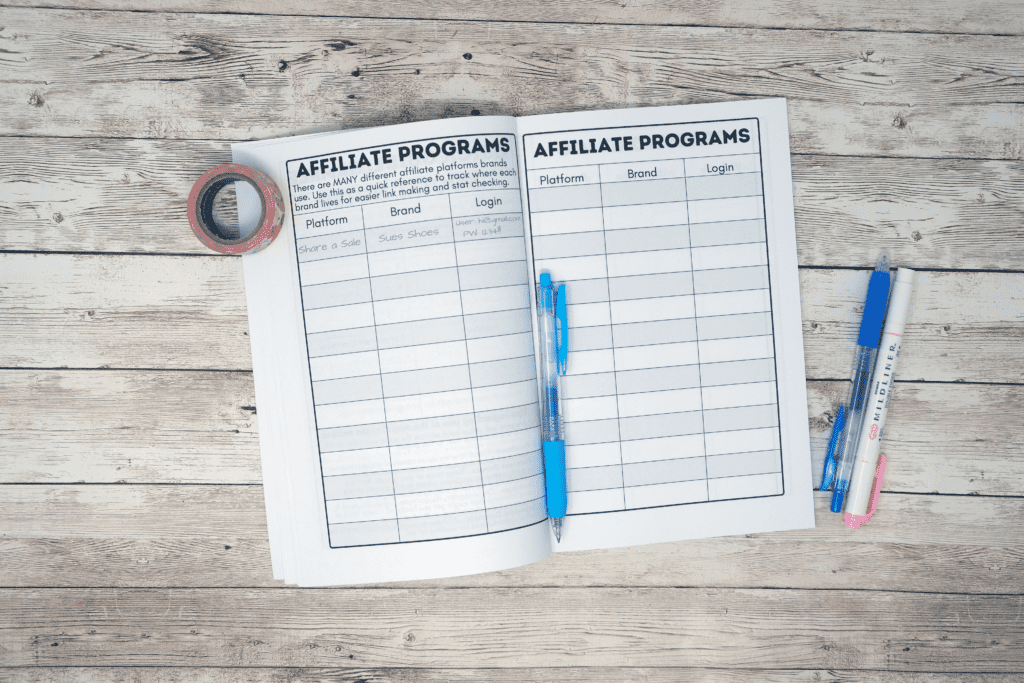 Password Log
It's not a planner without a password log! It's super helpful to track whether each website uses a username or email login and have everything in one spot.
If you're feeling weird about the security aspect of having a written log of your pws, something I do is just use the first 5 letters/numbers of each password.. usually that's enough to remind me of the rest!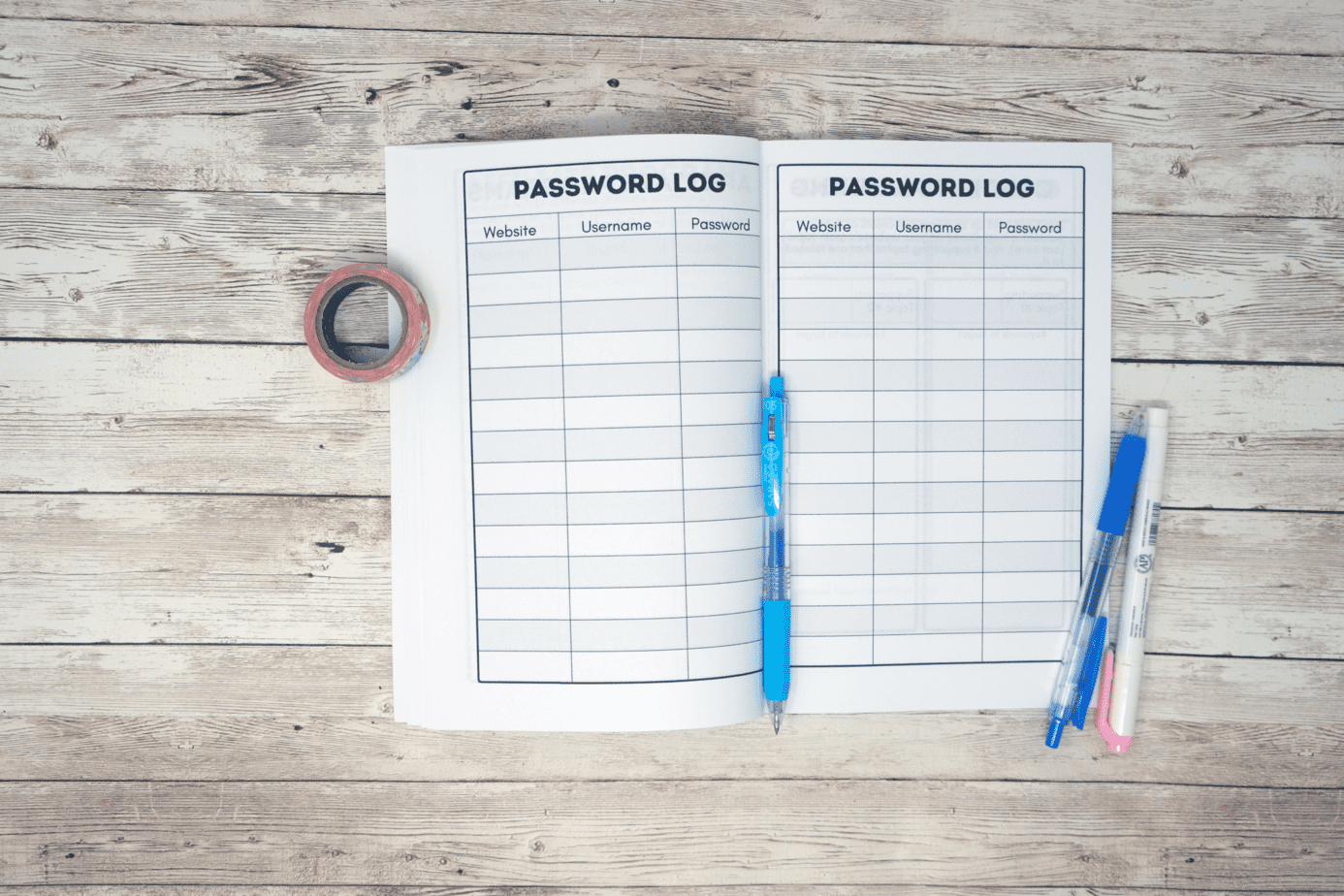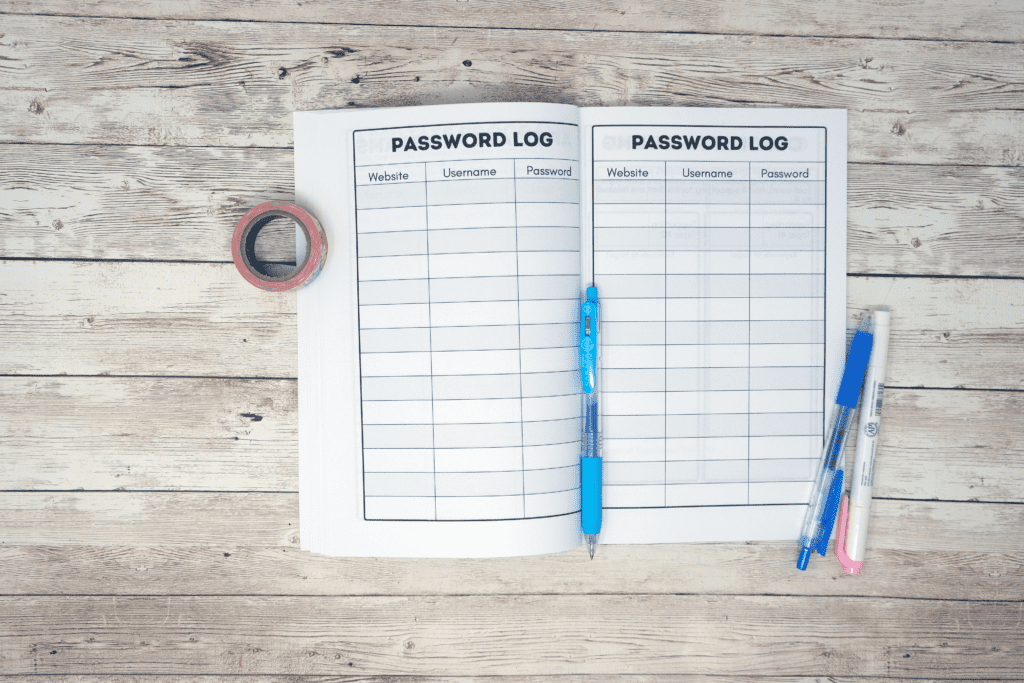 Course Progress Tracker (no more bundle overwhelm!)
If you've ever bought one of those super awesome bundle deals, you also know that they come with atleast 50 different resources, printables and courses.
Even if you don't buy bundles or have issues completing your various courses, it's nice to remember which ones you have completed so that you can reference them later should updates come out or you just need to remember something.
I often do this with an email course I took – she has a ton of templates to download, so I tend to go back and download new ones as I need them vs all at once.
You can track the following about your course
Course Name
Description
URL
Login
Cost
3 Stage Progress Tracker (color it in/mark it off as you go!)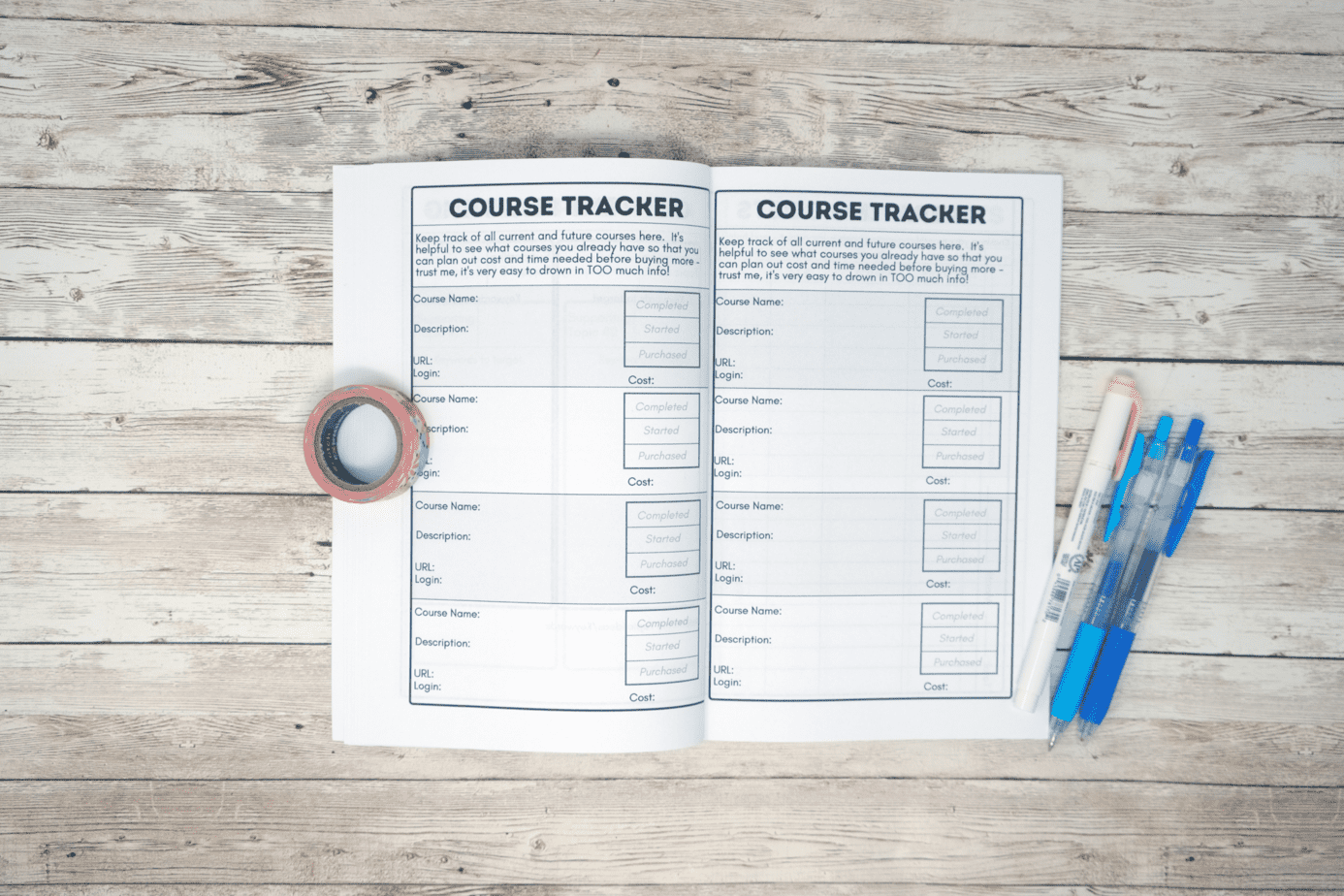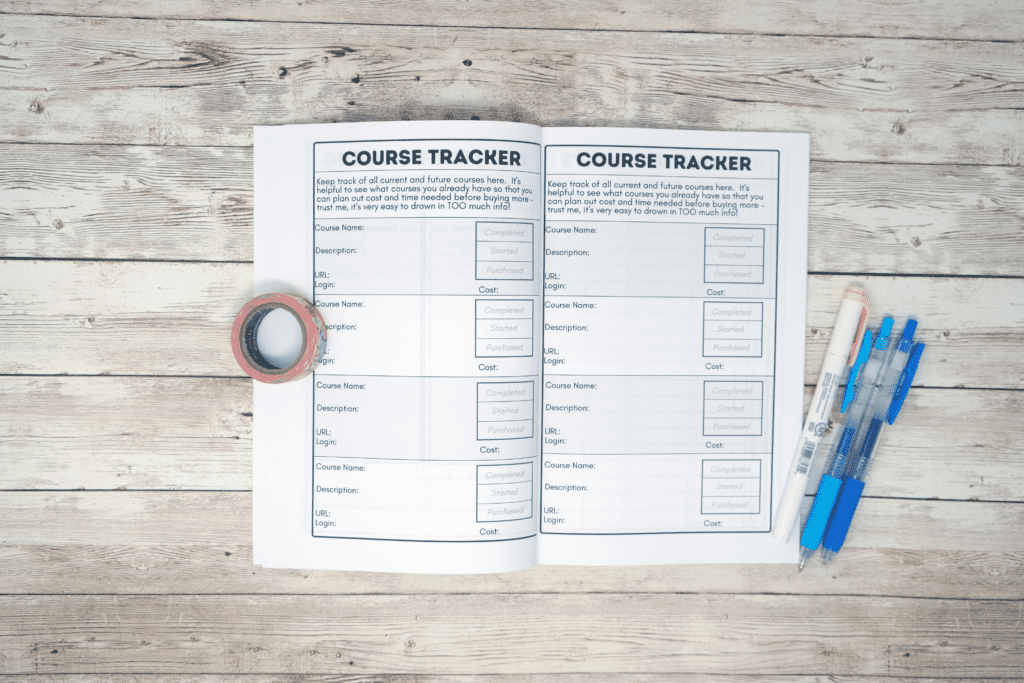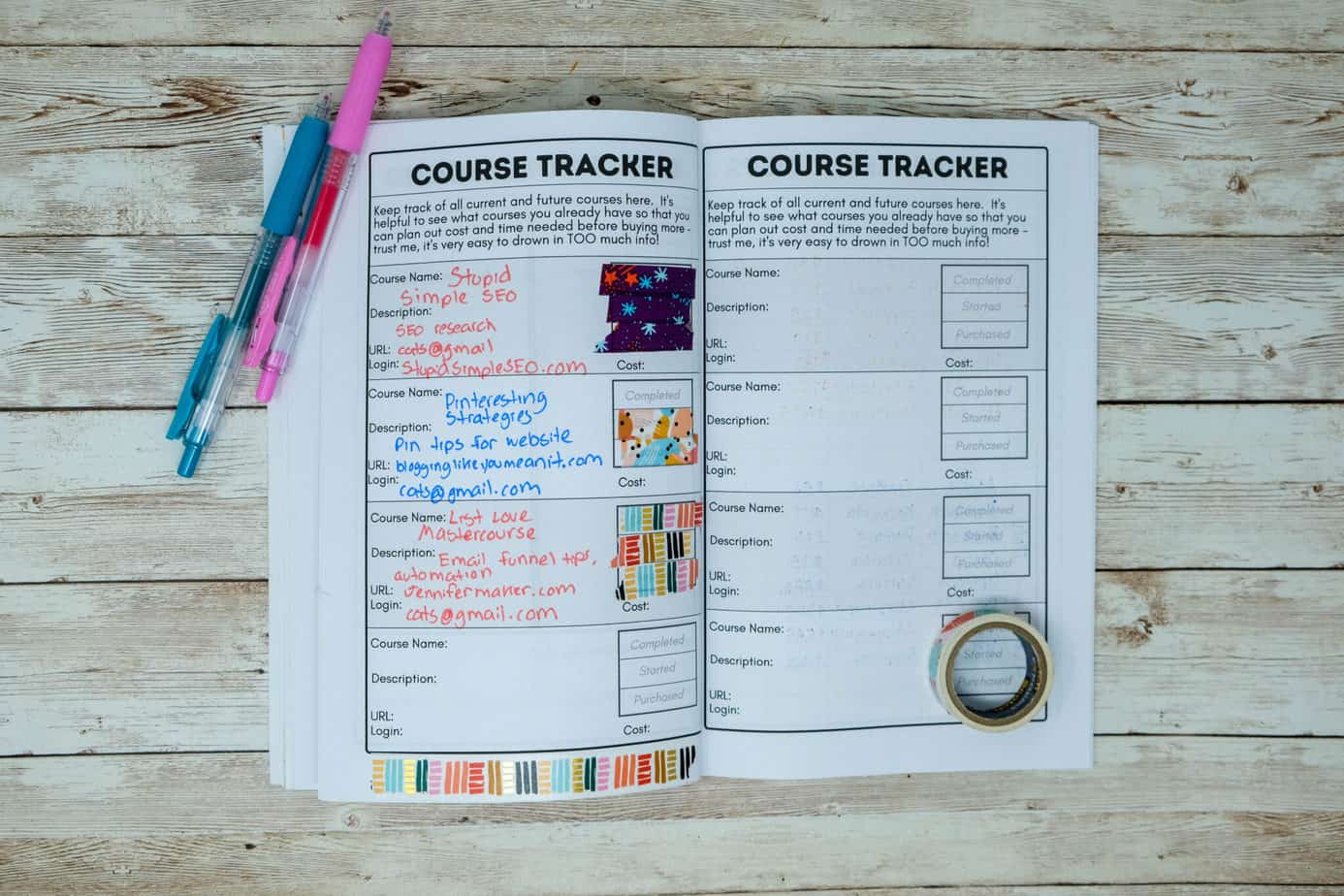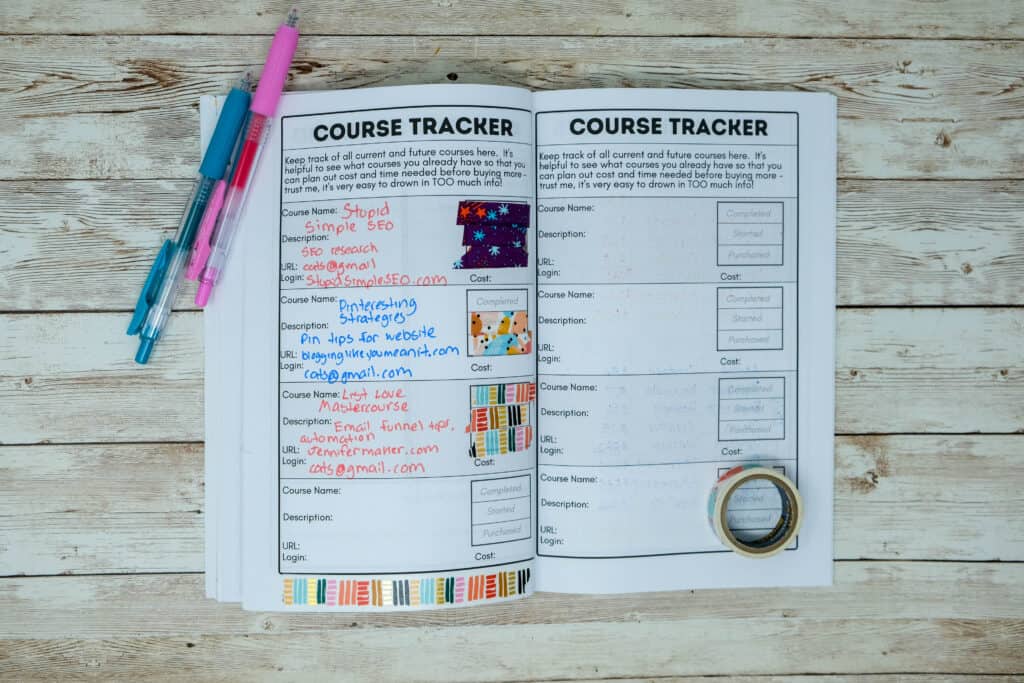 Financial Planning – A Blog Specific Lay Out!
It's best to use a computer based one also to simplify your tax information, having a written, simplified version is extrememley handy!
It's easy to accidentally subscribe to the same type of service, forget about a recurring, or accidentally cancel something you should not have. Many companies show up as a different name on your bank statements than their actual company name, making it even harder to get a quick feel of your blog's finances.
The Operating Costs/Income Tracker logs have columns to note the type of service, if it's recurring, and how much money you are spending in ads in comparison to how much you are making from that platform.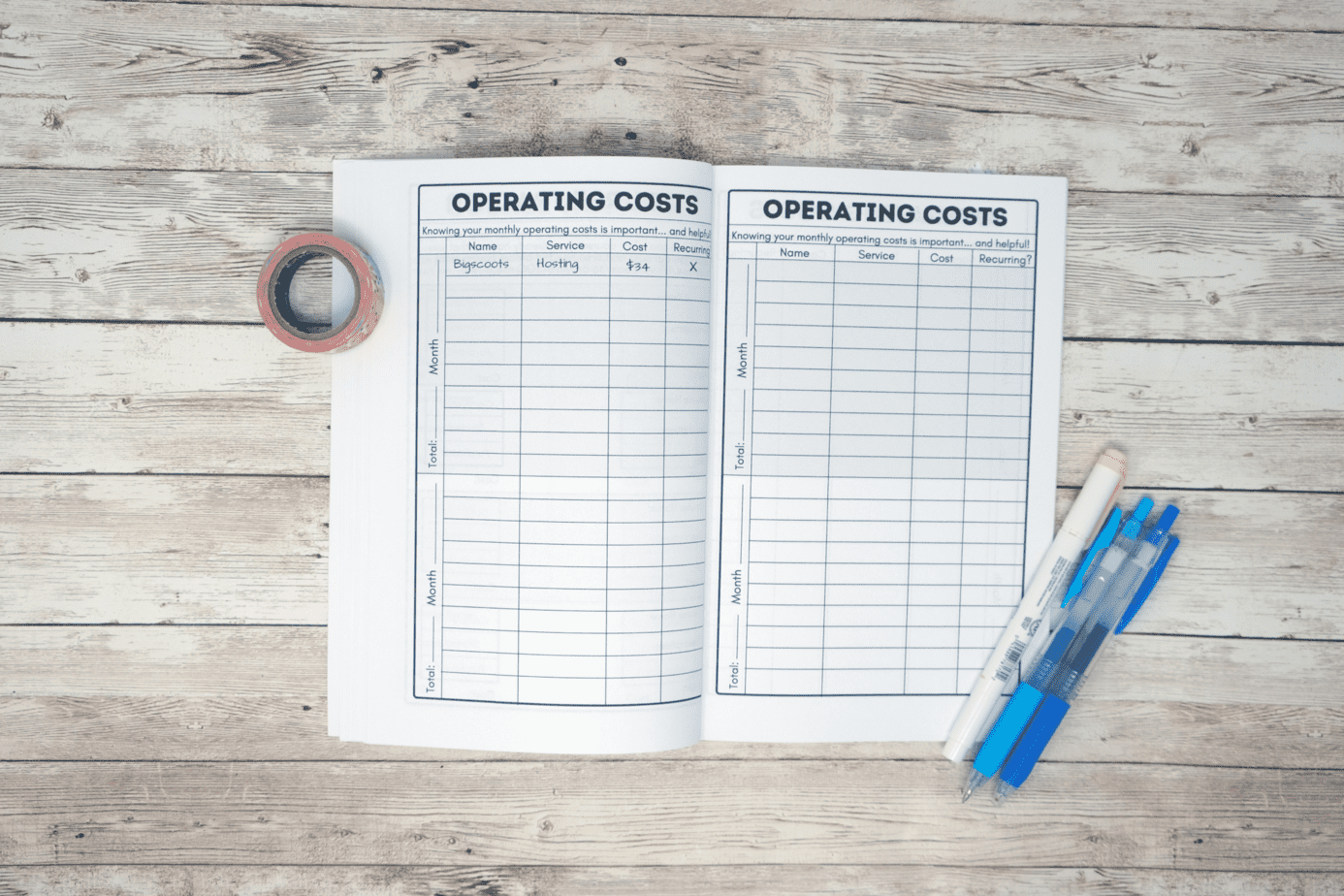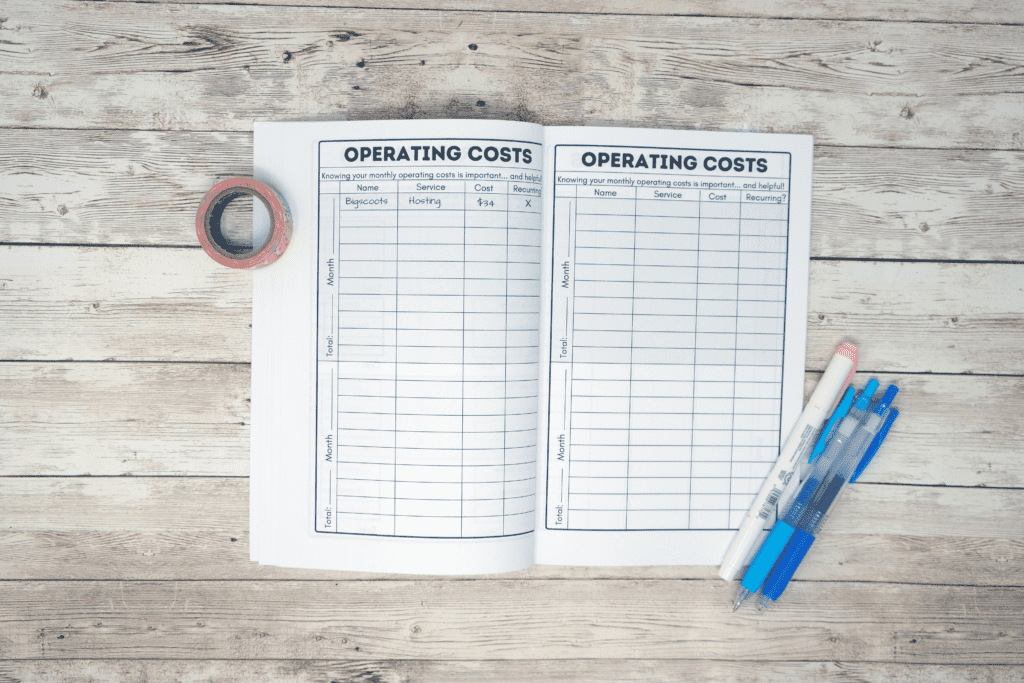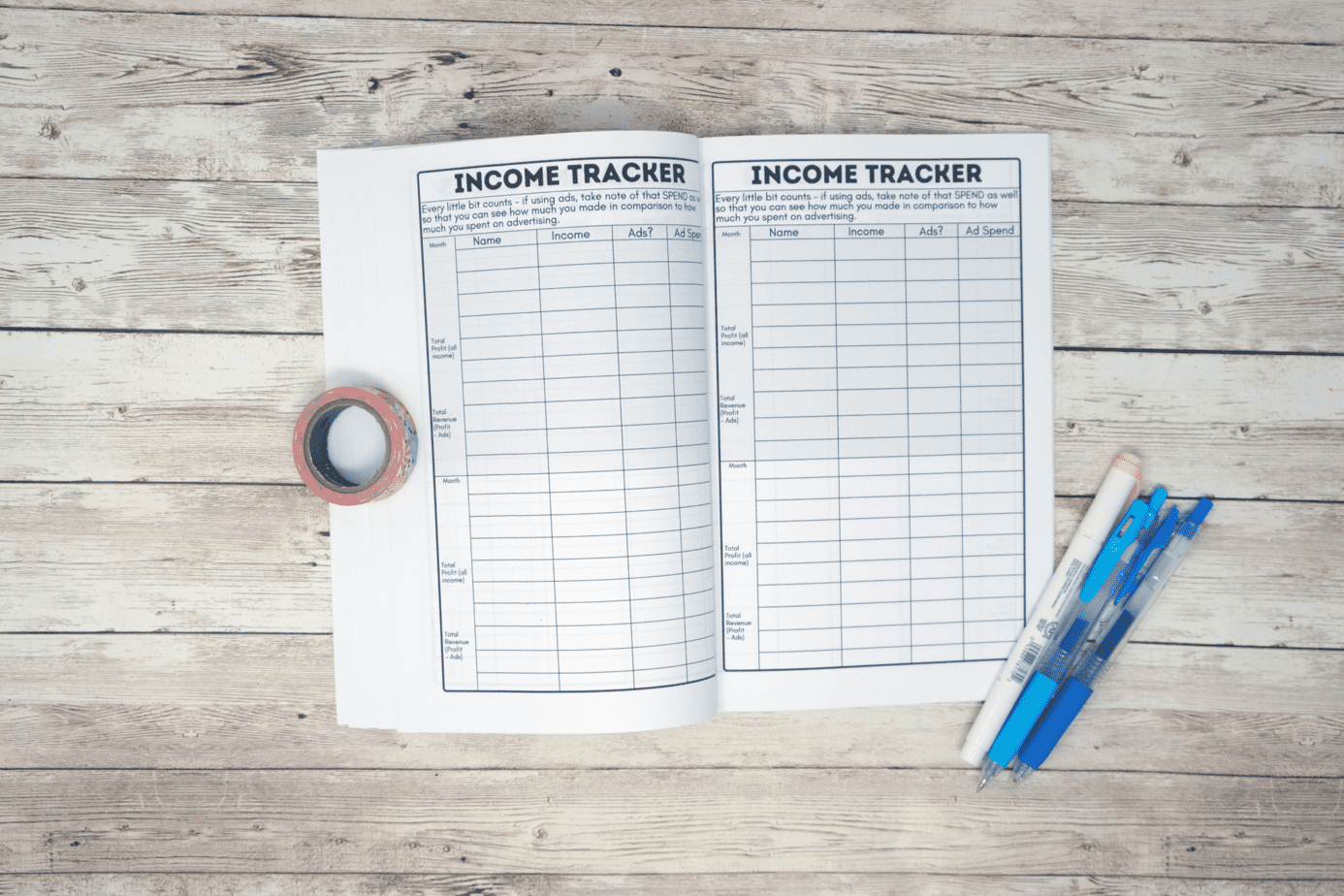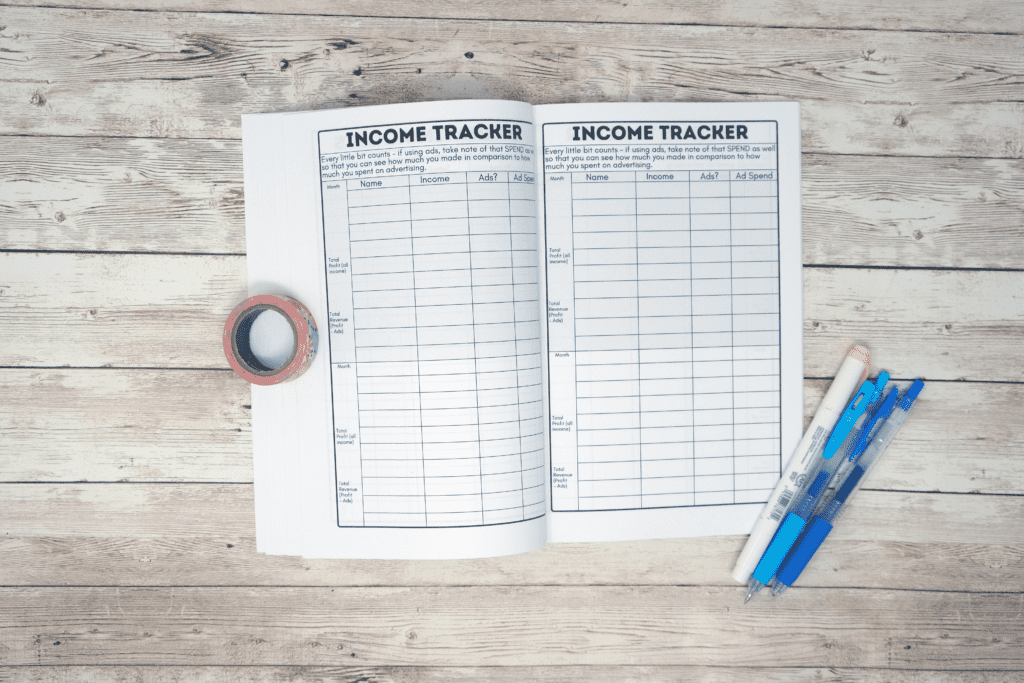 Website & Email Stats at a Glance
All the important numbers in one spot – use Google Analytics and your email provider's stats (I use Convertkit) you can see your progress and compare it to previous periods.
If you're new to blogging, let me save you some stress – your websites numbers ALWAYS eb and flow based on holidays, school schedules, and seasons. It depends on what you're writing about, but don't stress if you had a great December but terrible January!
With the 12 Website Stats Tracker prompts, you can note
Pageviews
Sessions
Bounce Rate
Total Email Subscribers
New Email Subscribers
Open Rate
# of Articles Published
Notes (IE, took time off, google update, etc)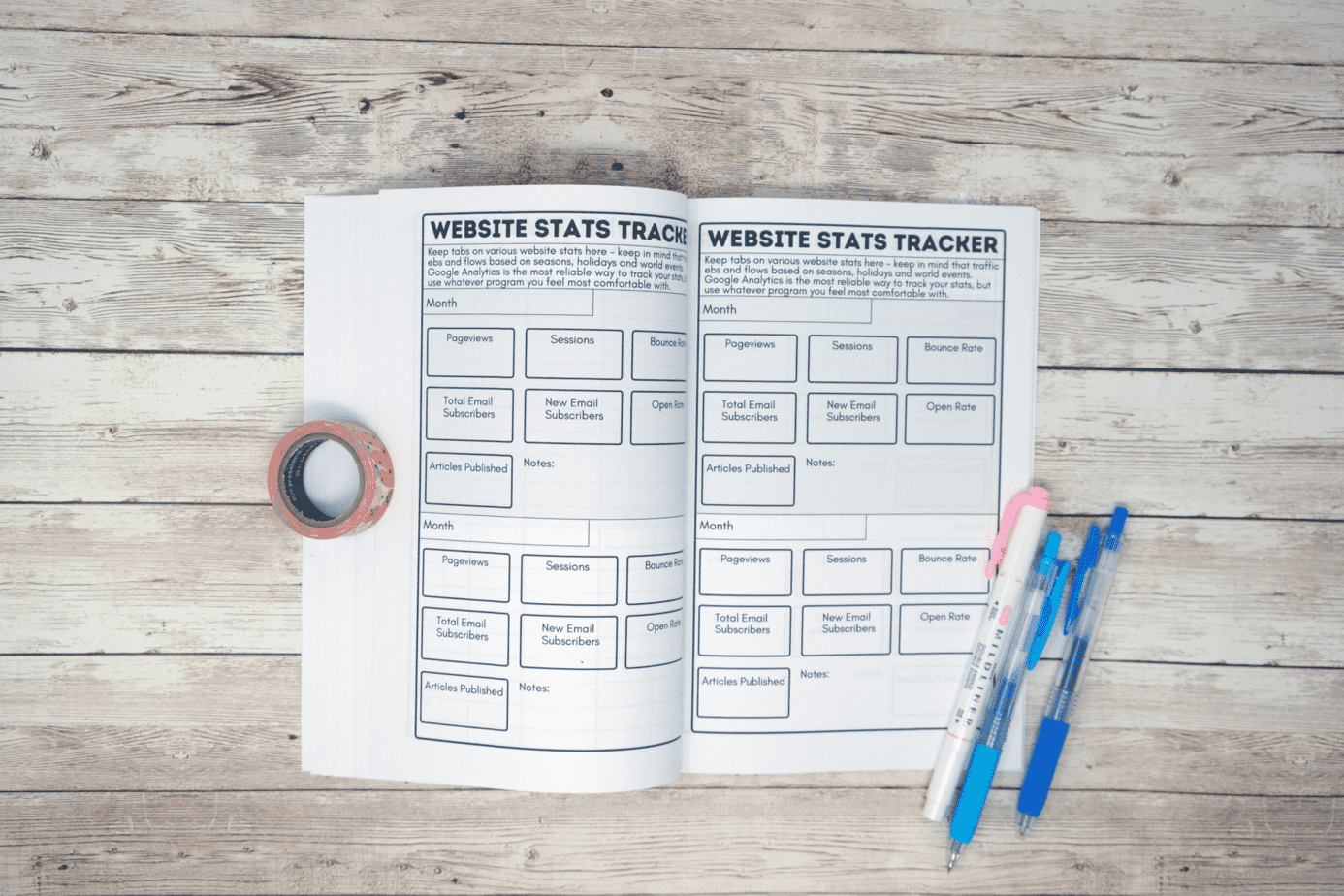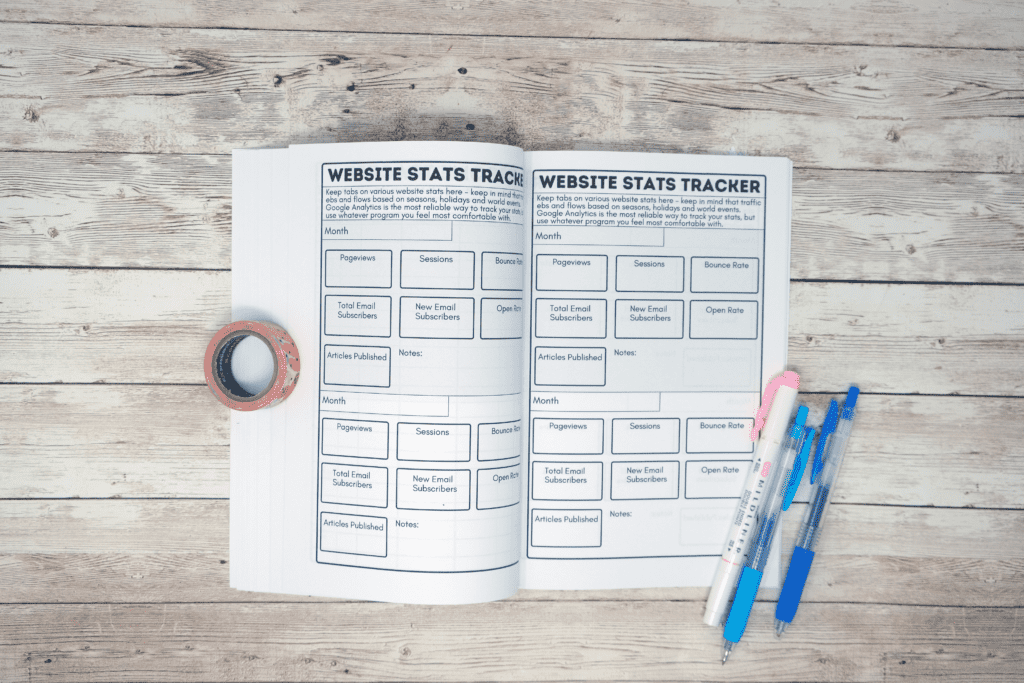 Monthly Brain Dumps
This is the biggest difference you'll find between traditoinal planners and this one – no more intense schedules!
If you're someone who works when they can, has tons of ideas but forgets them when it's time to work, or just HATE doing your "assigned" task for the day… then you'll love this style of getting things done.
I included a sample of how I would fill it out if I was writing about cats so that you can see how it works (there is also a sample at the start of the journal)
Here's my flow for this section
Label each of the 4 squares with work categories – I tend to use Aricles to Write, Website Upkeep, Printable Ideas, and Don't Forget.
Fill in throughout the month – If I have an idea, I just jot it down in the most appropriate section!
When it's time to work, I pick a category of work, then the task – If I'm feeling creative, I'll make a printable. If I have tons of energy, I might take on one of my biggest tasks in "Website Upkeep". Maybe I had some unexpected time – I'll check out what I wrote in my "Don't Forget" section for that month!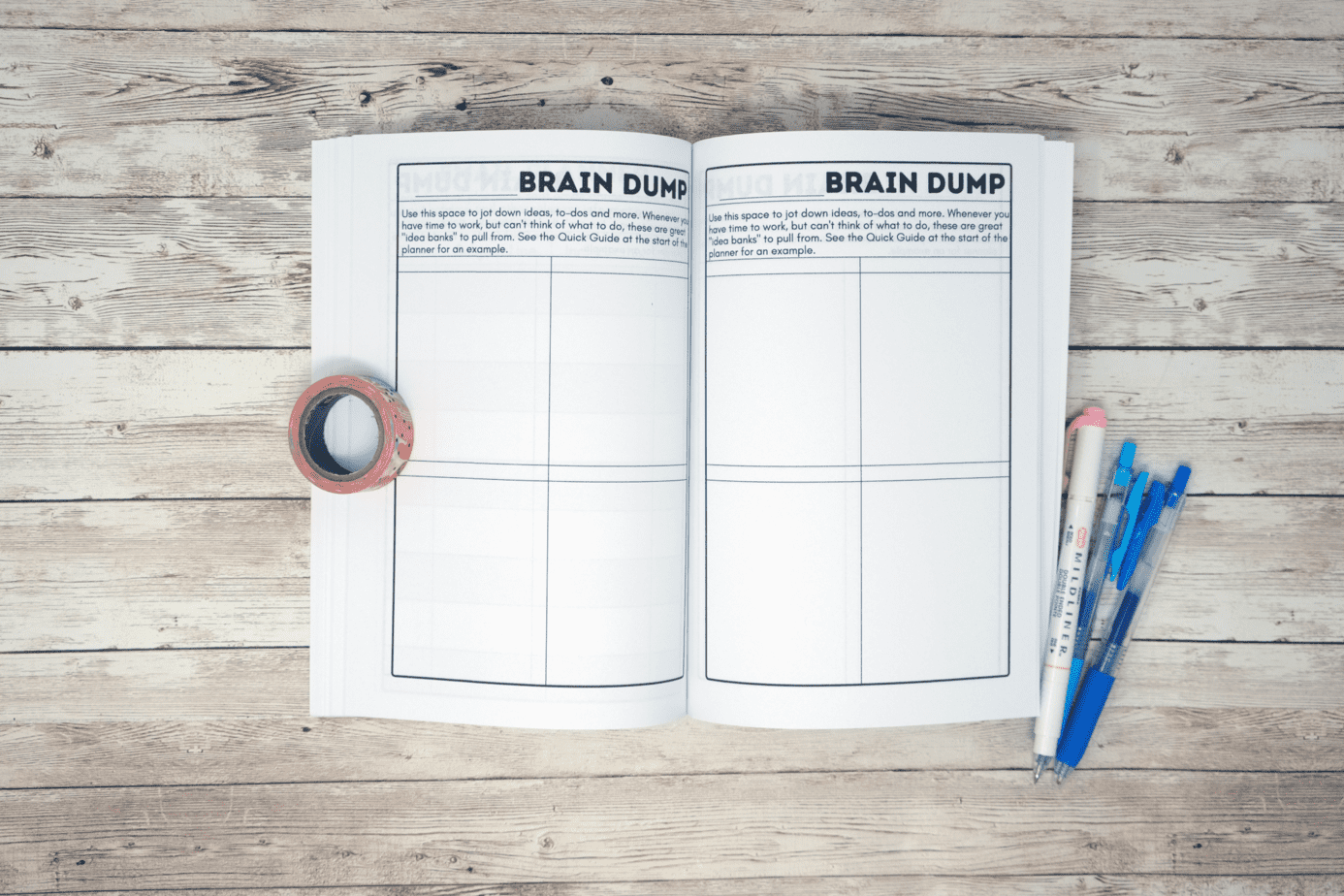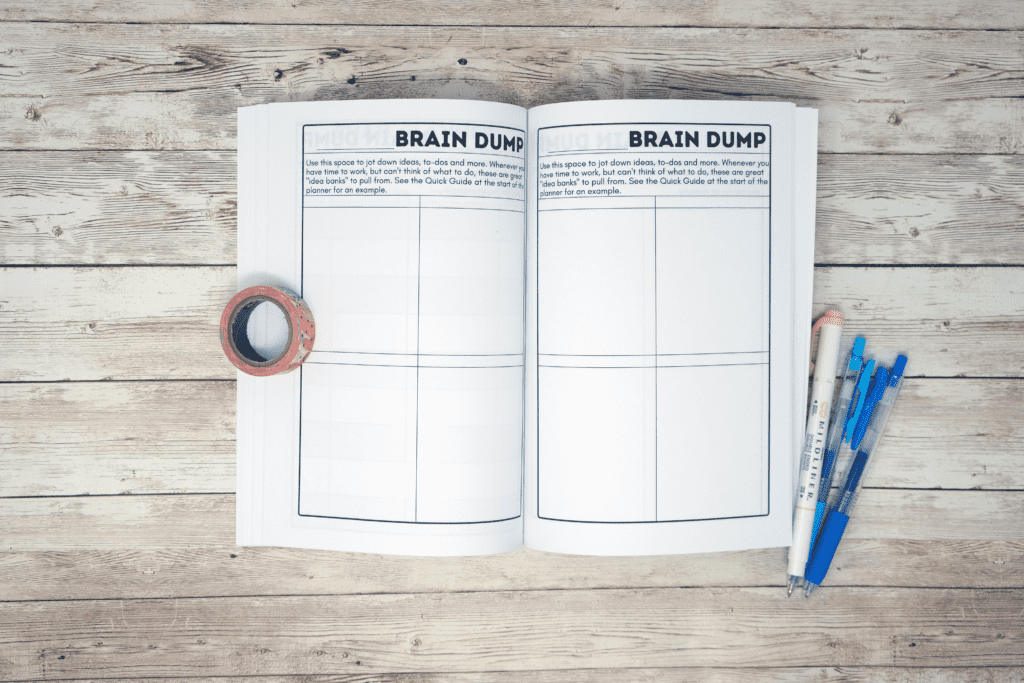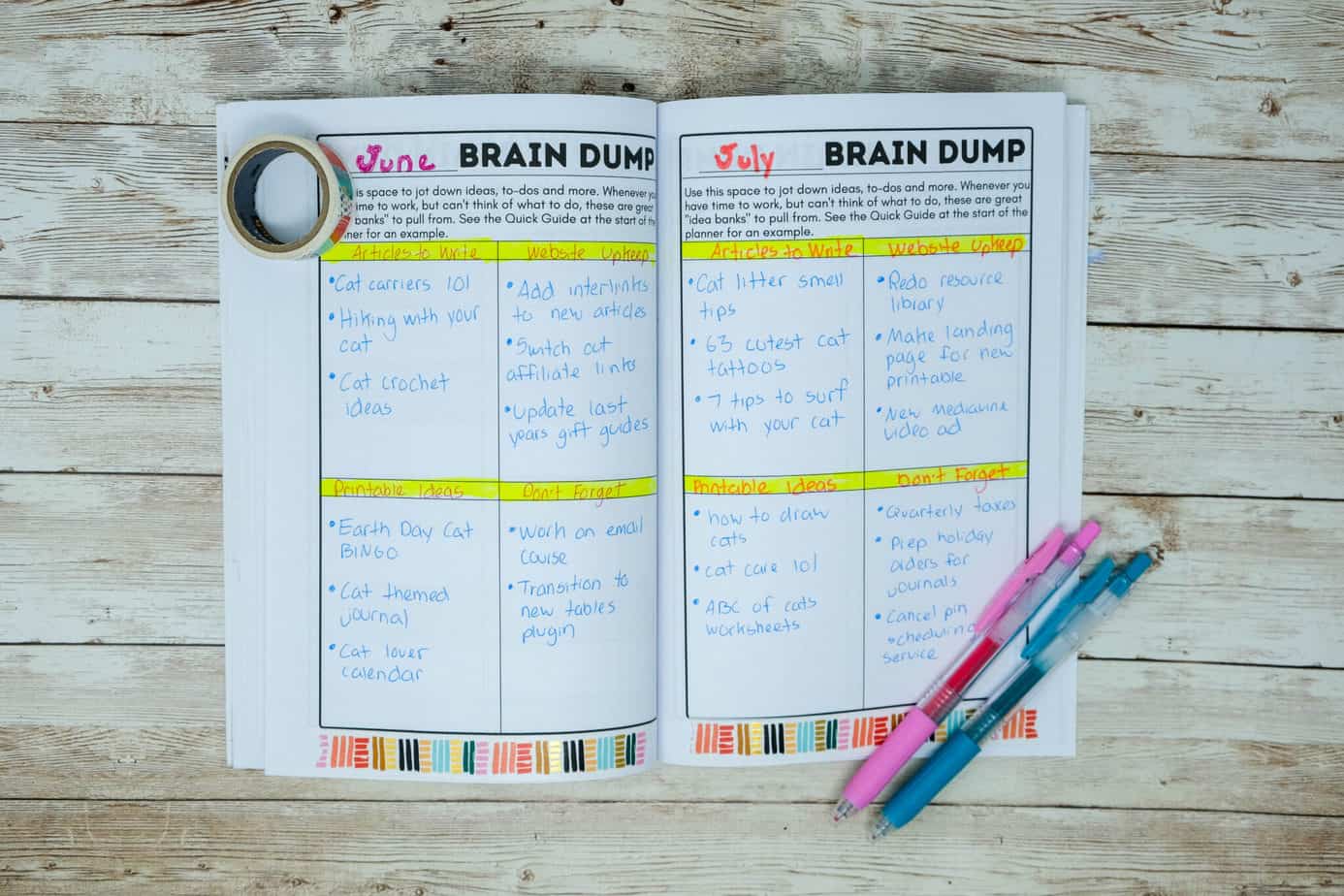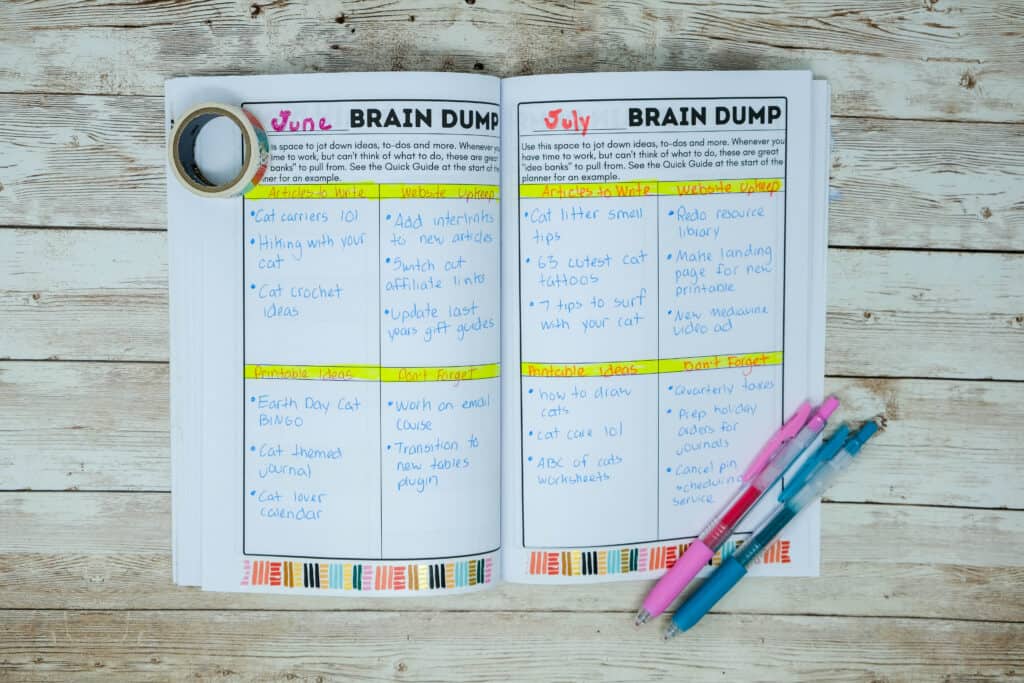 Quick Email Planning
Want a referesher about what you sent last week or last month? Or… if you sent anything at all??
Jot a quick reference in the email planner everytime you send something. By having a general subject line and one or two things to include, you can easily remember what you sent in the past (and how it did!)
Date
Subject Line
Include this
Open Rate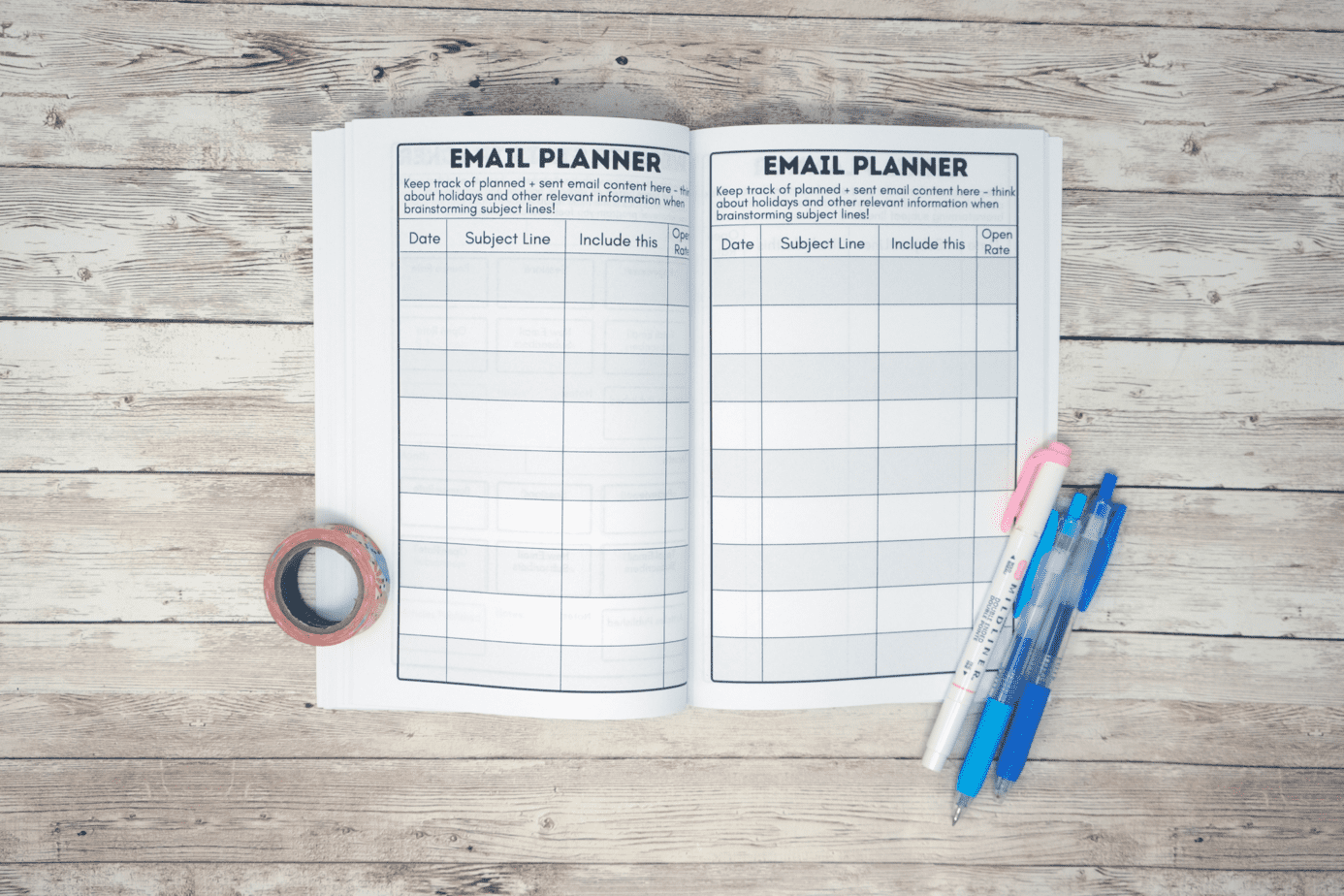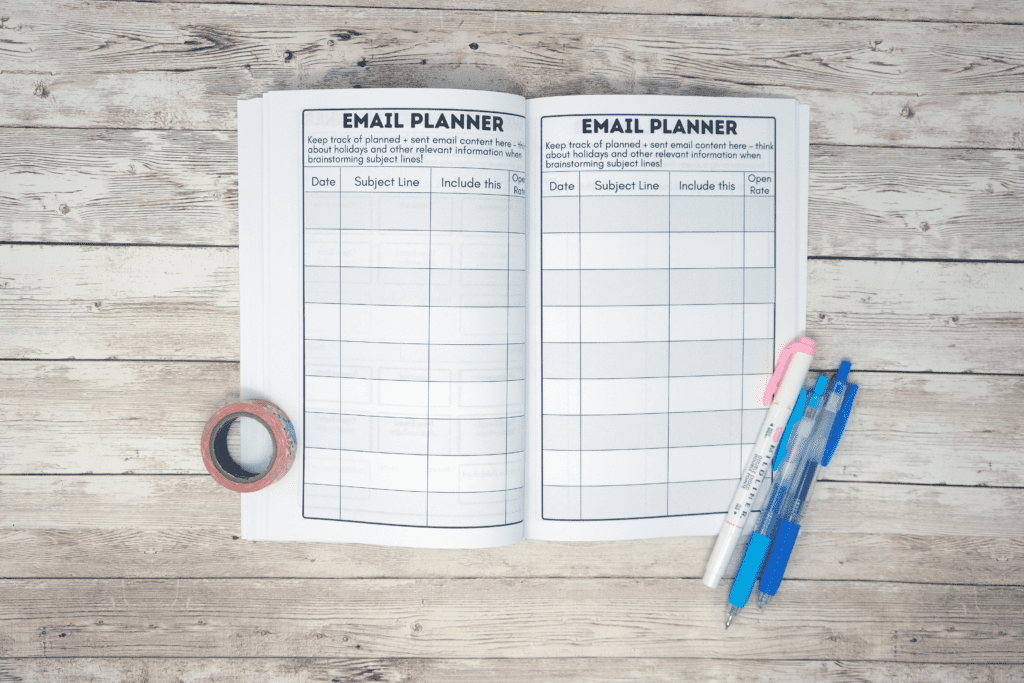 If you've bought tons of planners with good intentions, but never actually used them (or you did.. and it didn't work!) this is for you!
Blogging is not normally what I write about (my website is all about family outdoor fun!) but I wanted people to have a way to use this system too if they felt it was a good fit!
So if you've happened upon this post, feel free to ask any questions. I don't sell any courses or the like (nor am I an affiliate for any blogging courses) so I hope I can give you some real answers!
Check out the Blog Planner for Busy Minds here on Amazon!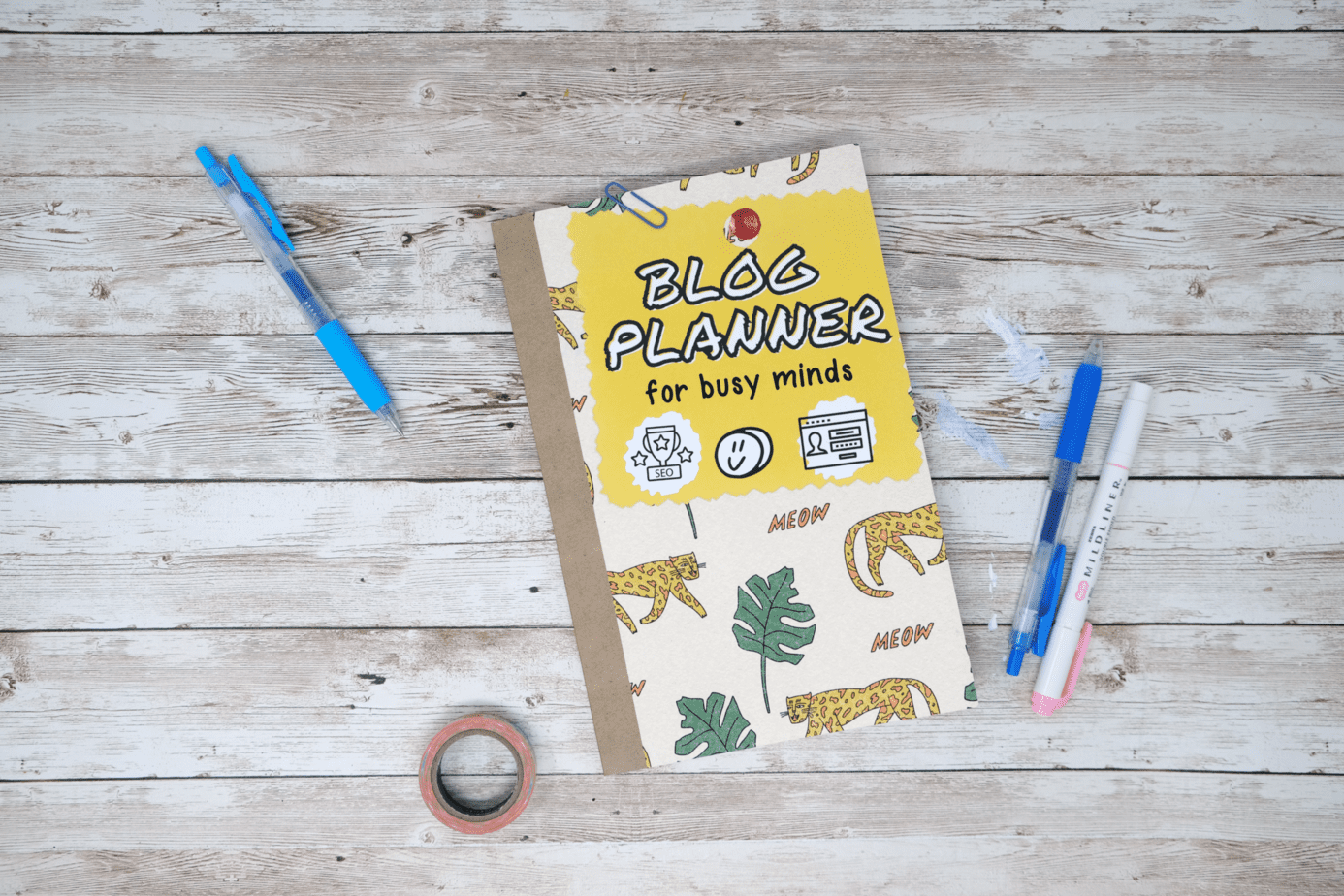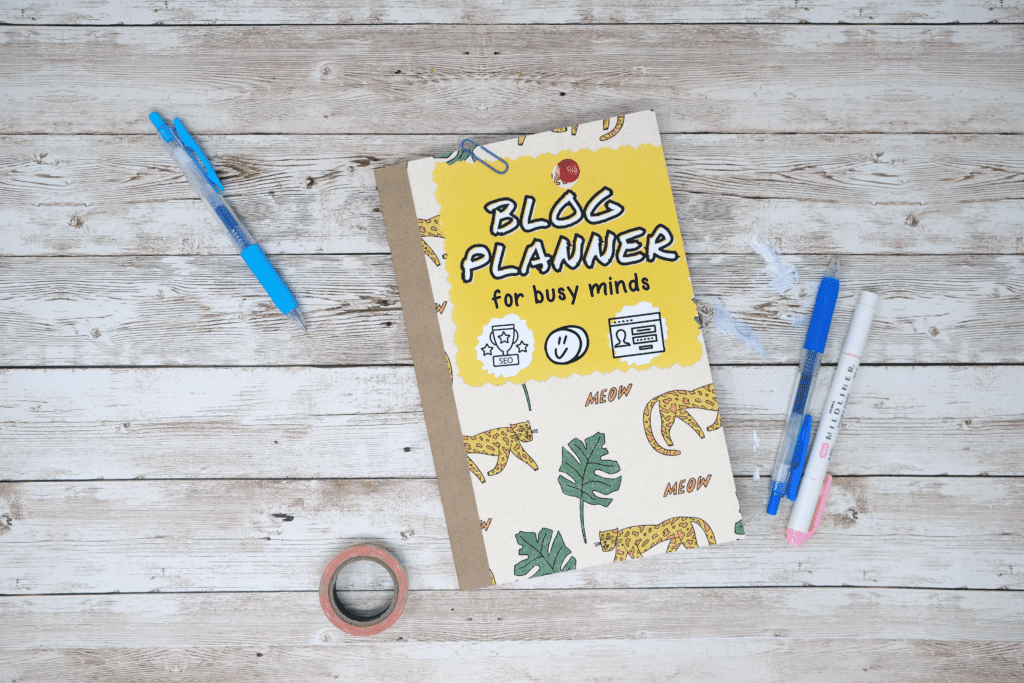 Latest posts by Stacy Bressler
(see all)