If you're looking for a beautiful new hiking journal to inspire you in your travels, then check out this pretty womens hiking journal!
I myself LOVE to journal, and seeing as I also love to hike (check the url… crazy OUTDOOR mama!) it's something I've worked on for awhile!
This flowy, feminine journal has useful prompts and plenty of space for your own pictures and thoughts + some fun progress tracking pages.
As a bonus for journal owners, I thought it would be fun to include a downloadable, matching calendar (I actually have it hanging up in my office right now!)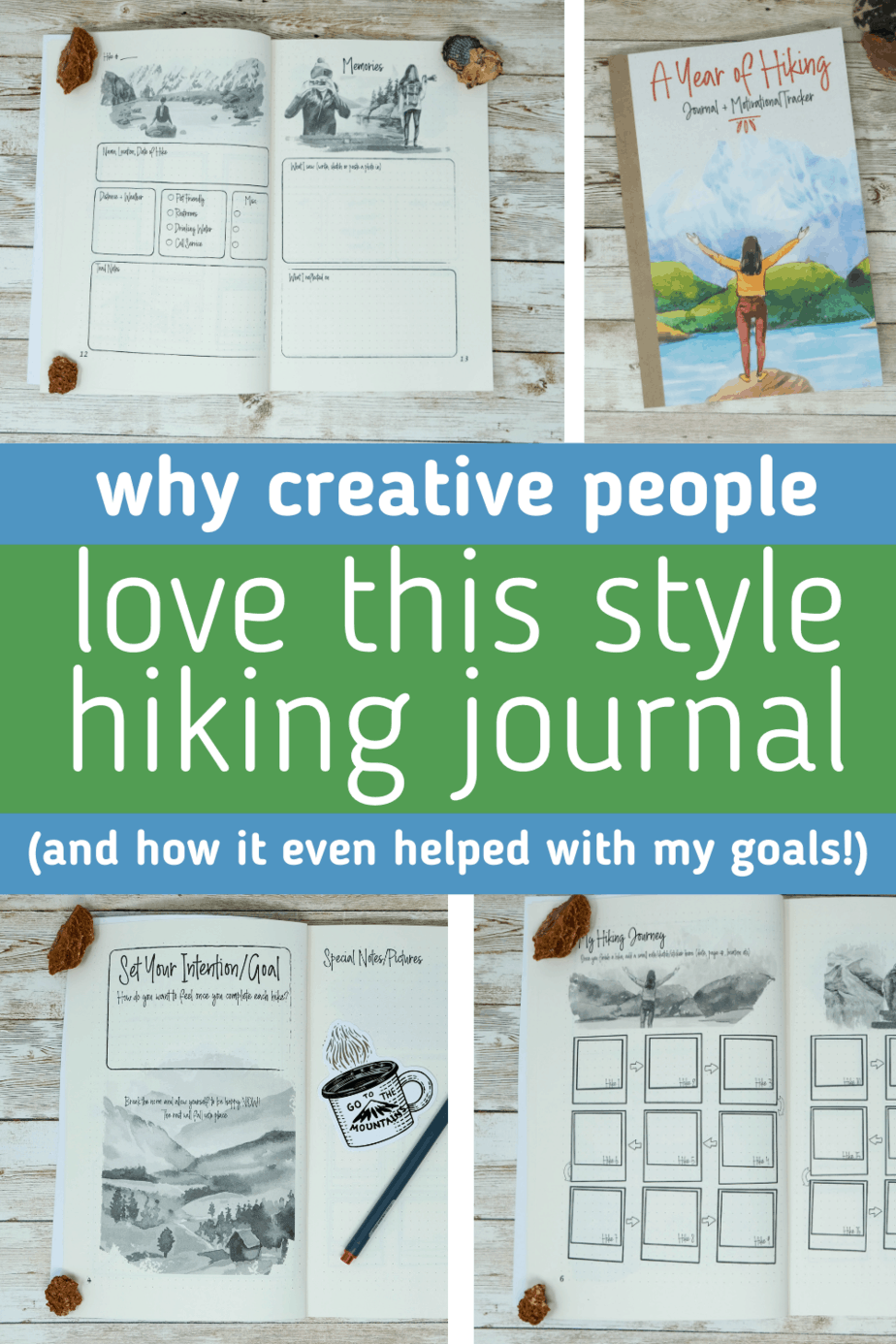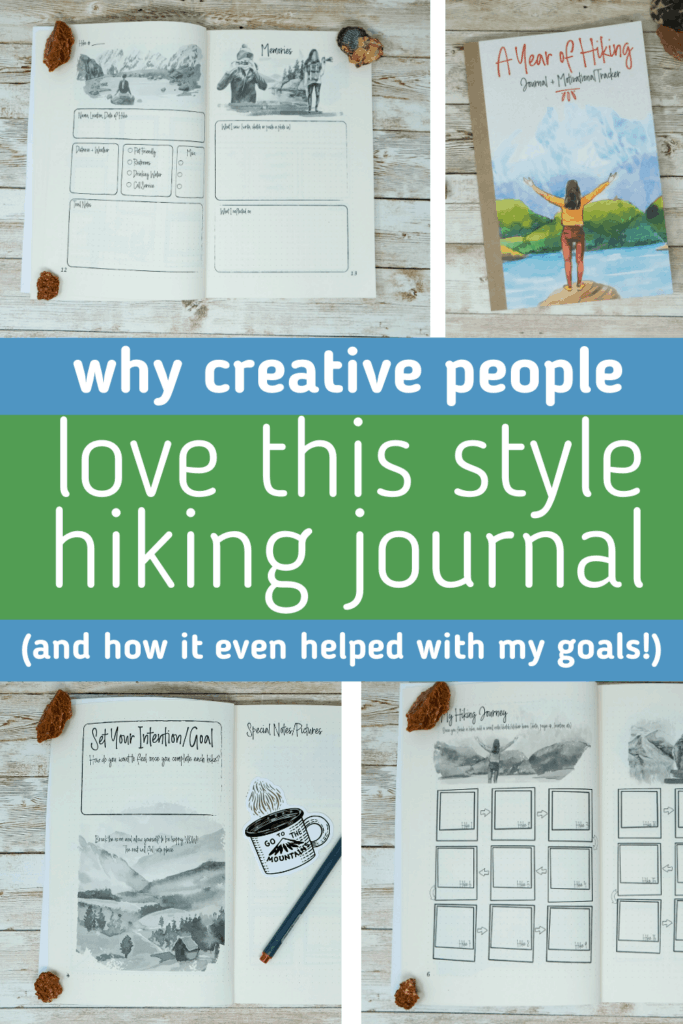 Personalize your new hiking journal with some intentional and goal setting
It's pretty darn crazy how powerful writing down what you want is! So before you start your journal, think about what your goal is after each hike/completeing x amount of hikes.
For example, my goal this year is going to be "use nature to find other nature, outdoor loving friends". Always focus on the goal, not the LACK of the goal (aka, I wouldn't say stop being a loner who cant ever find someone like me as that focuses on the problem, not the solution!)
There is a bonus page for any pictures or stickers you'd like – perhaps a picture of a place you'd like to visit, of your friends/family or just other notes you'd like to keep for yourself.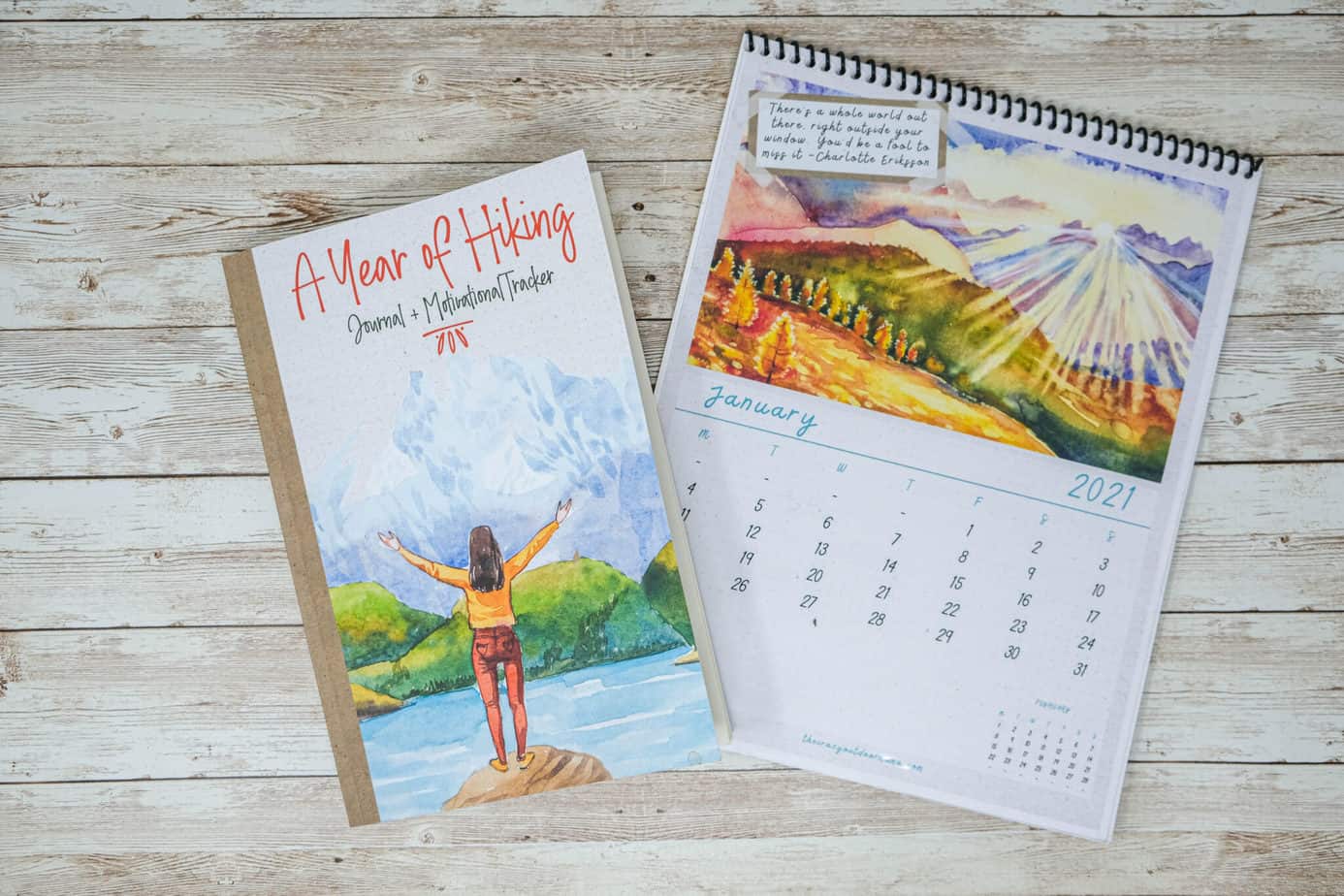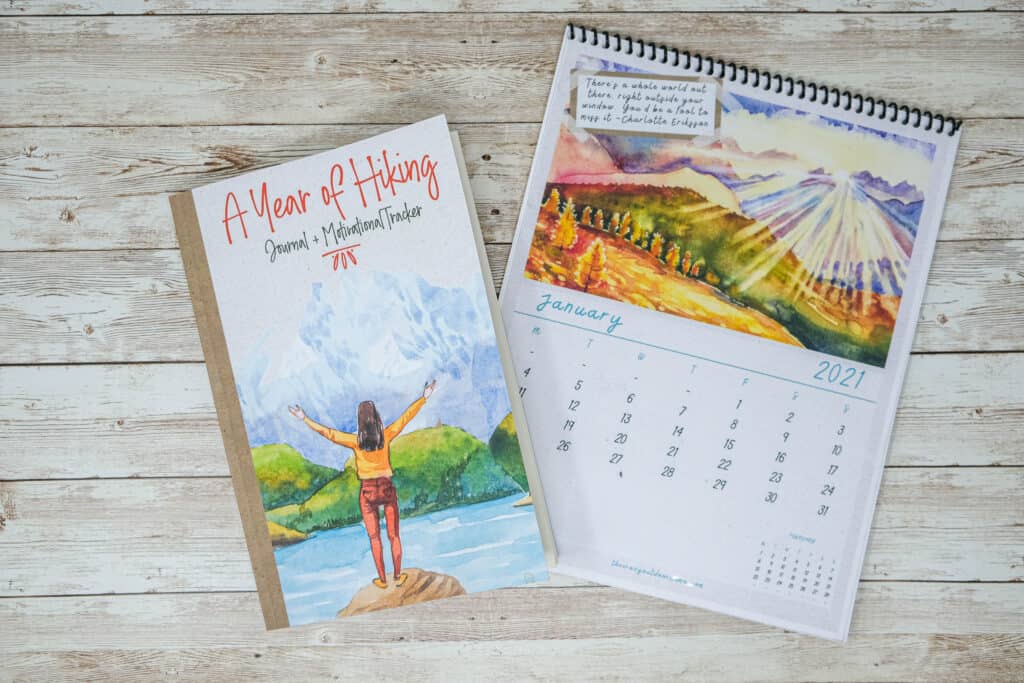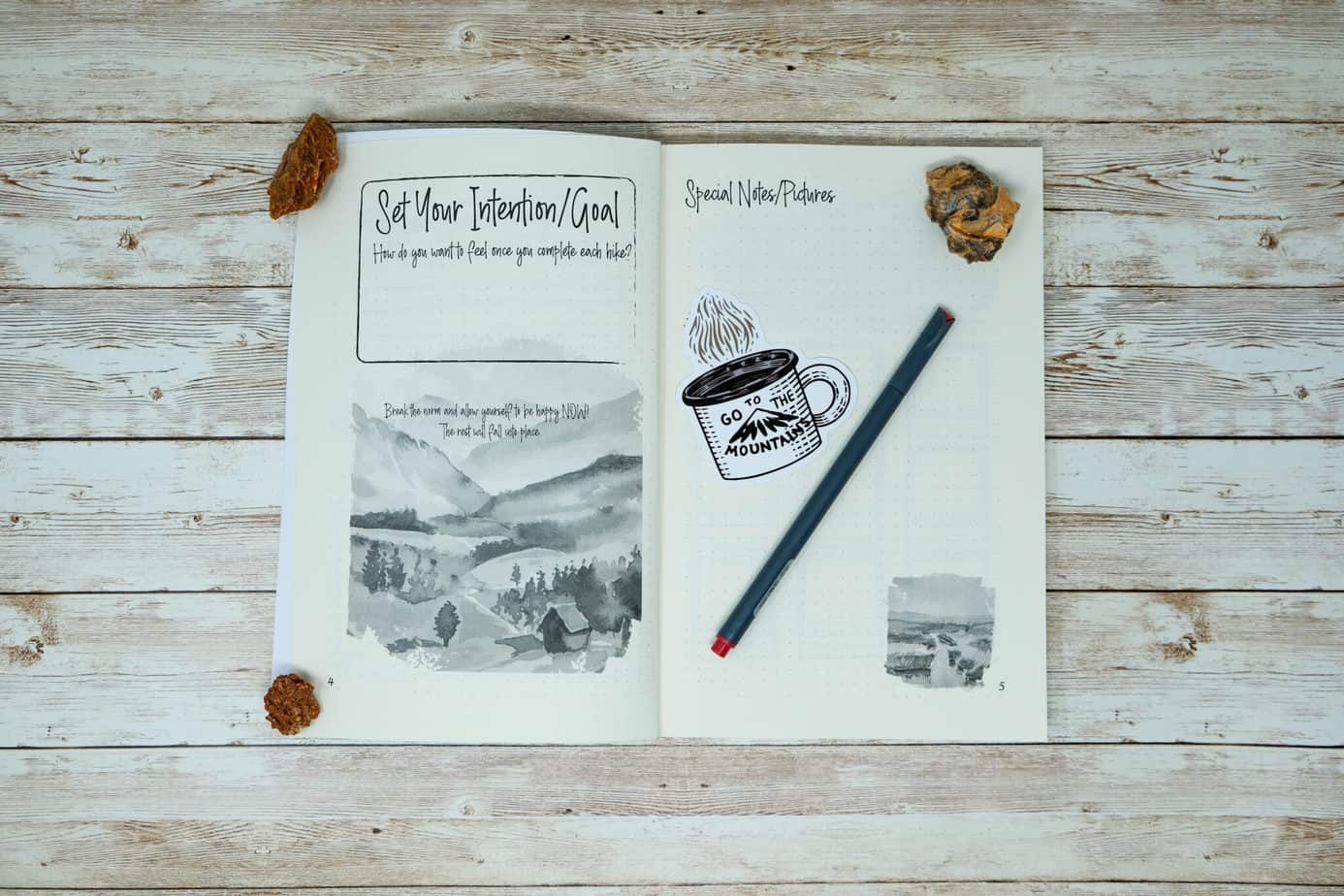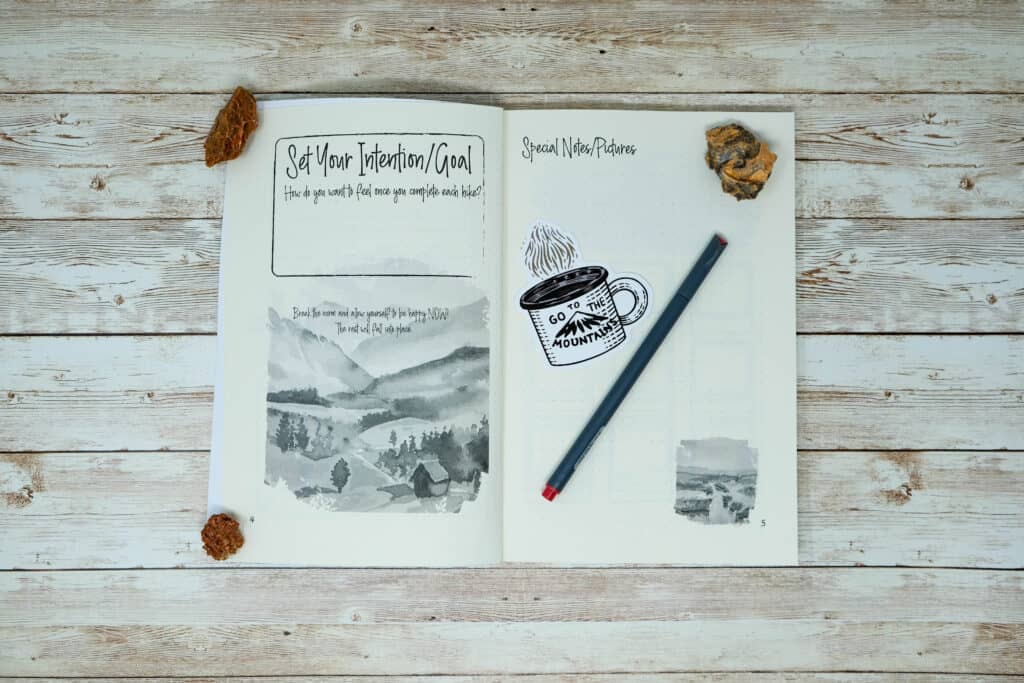 A years worth of tracking your hikes through snapshots
Utilize the fifty two different mini snapshots in this section to track your progress however you like!
I personally plan on just quickly sketching something that stood out to me during that hike or maybe a sticker from it (or…. my fave a small dried flower from each place!)
I will update this once it's summer hiking season here in Wyoming!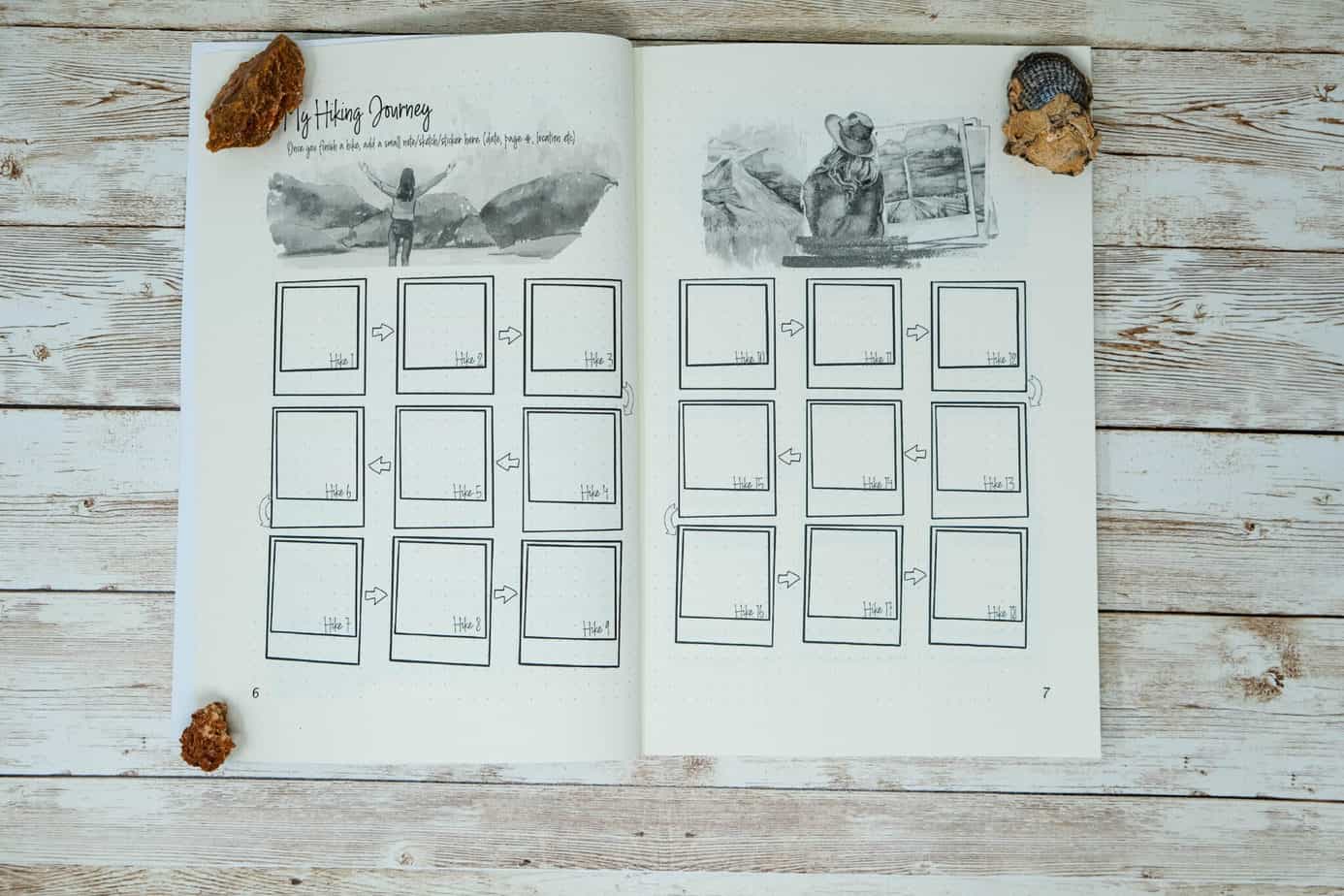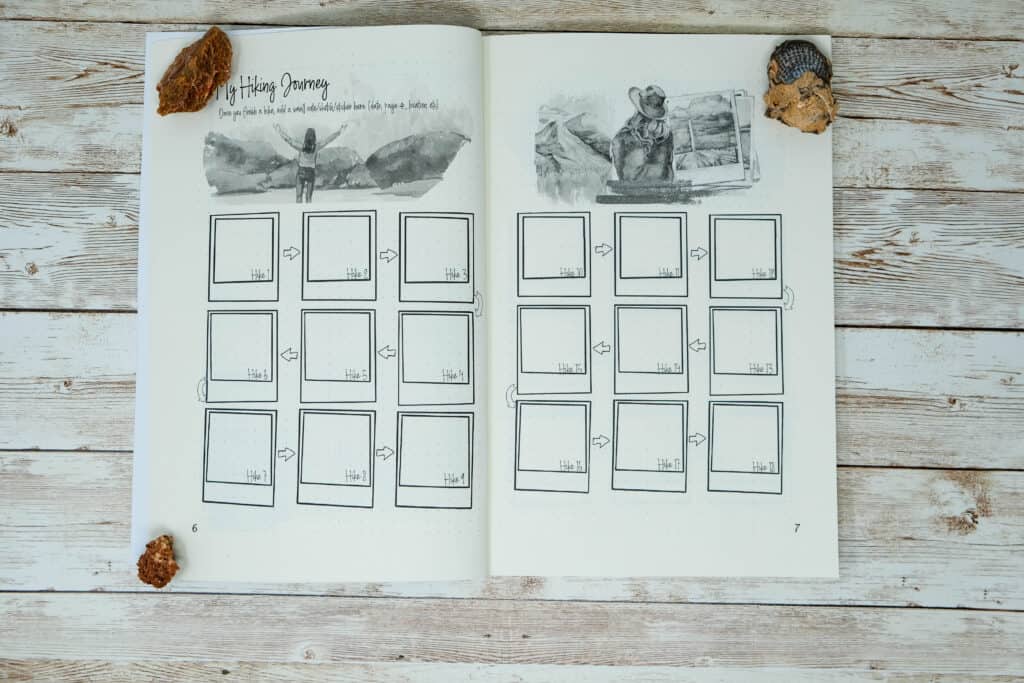 Beautifully journal about each hike with basic prompts and a flowy, bullet journal feel)
Good bye glorified basic lined notebook, hellow beautiful journal that is more alligned with how beautiful YOUR journeys will be!
If you haven't noticed, the entire background of the journal has a light dot grid. This is perfect for organizing your thoughts, sketching and well.. it just looks pretty =).
Here are the prompts included in each set of journal pages for every hike (a full spread!)
Hike # (so that you can find this hike later using the log at the front of the journal)
Name, location, date of hike
Distance + Weather
Important details to remember such as is the trail pet friendly, are there restrooms, drinking water and cell service available
Trail notes – any details important to you about the trail go here!
What I saw – this is the spot I put my little mini pictures (if I took one) and any other special details I don't want to forget
What I reflected on – I totally believe hiking in nature is healing in many ways! Use this area to write what your intentions were or perhaps a goal you were thinking of.
I love moving away from lines – has anyone else tried to fill in one of those journals and couldn't really think of much so it's like two lines then a whole line of blanks?
This hiking journal lets you have the space to pick the size of your writing, the content, and the freedom to use promps multiple ways!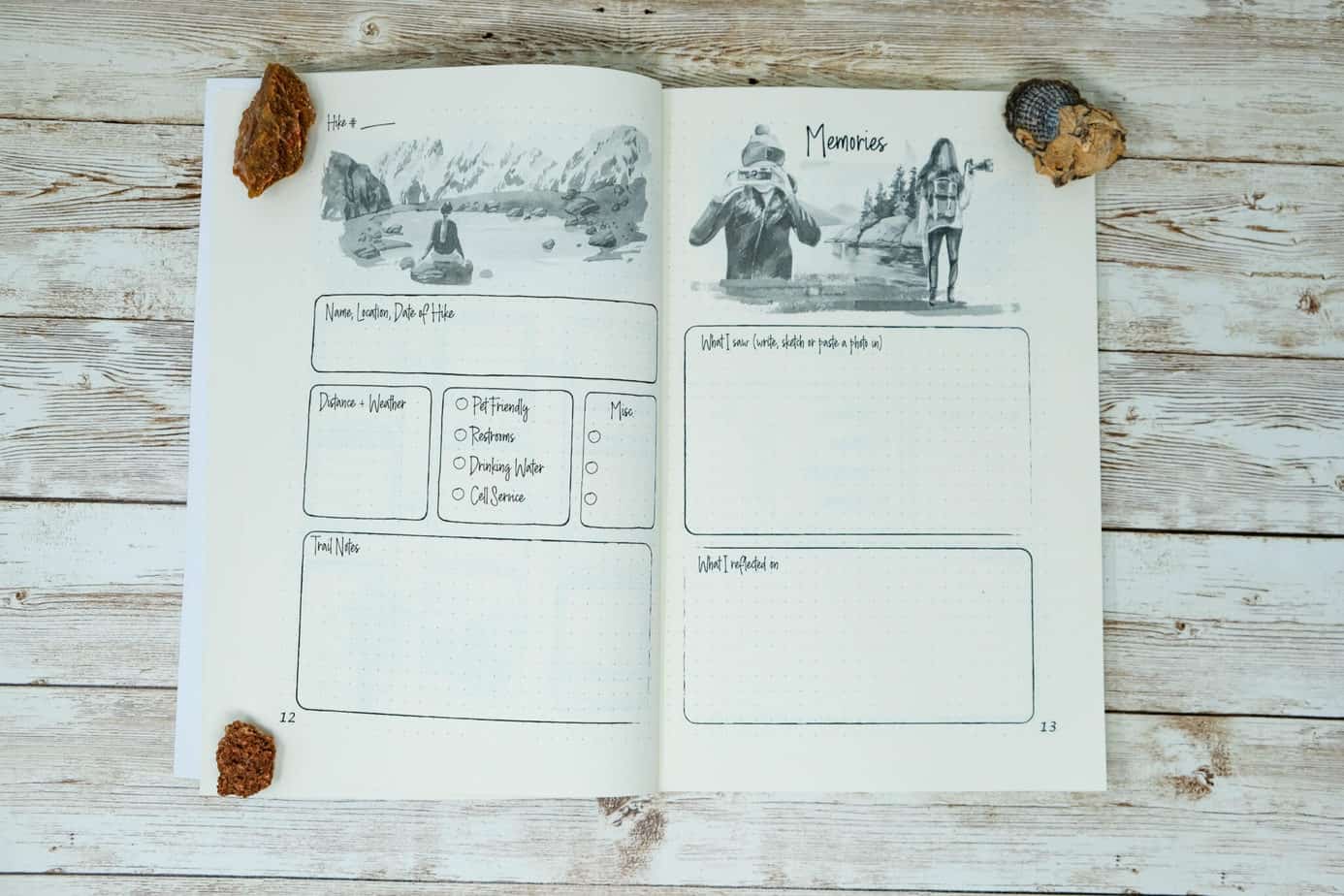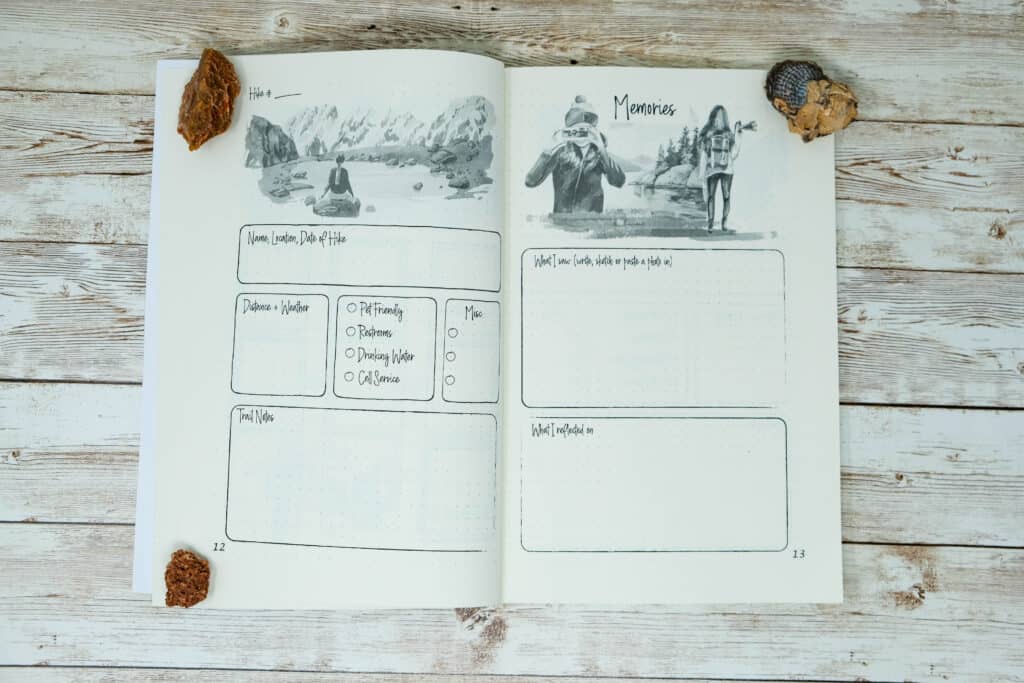 Extra dot grid space at the end for special hiking pictures, taping in memorabilia etc
I always GOT TO have some blank pages – not everything I love about a hike can fit in a single page sometimes!
I put a different picture at the bottom corner of each one to make them even prettier to fill in!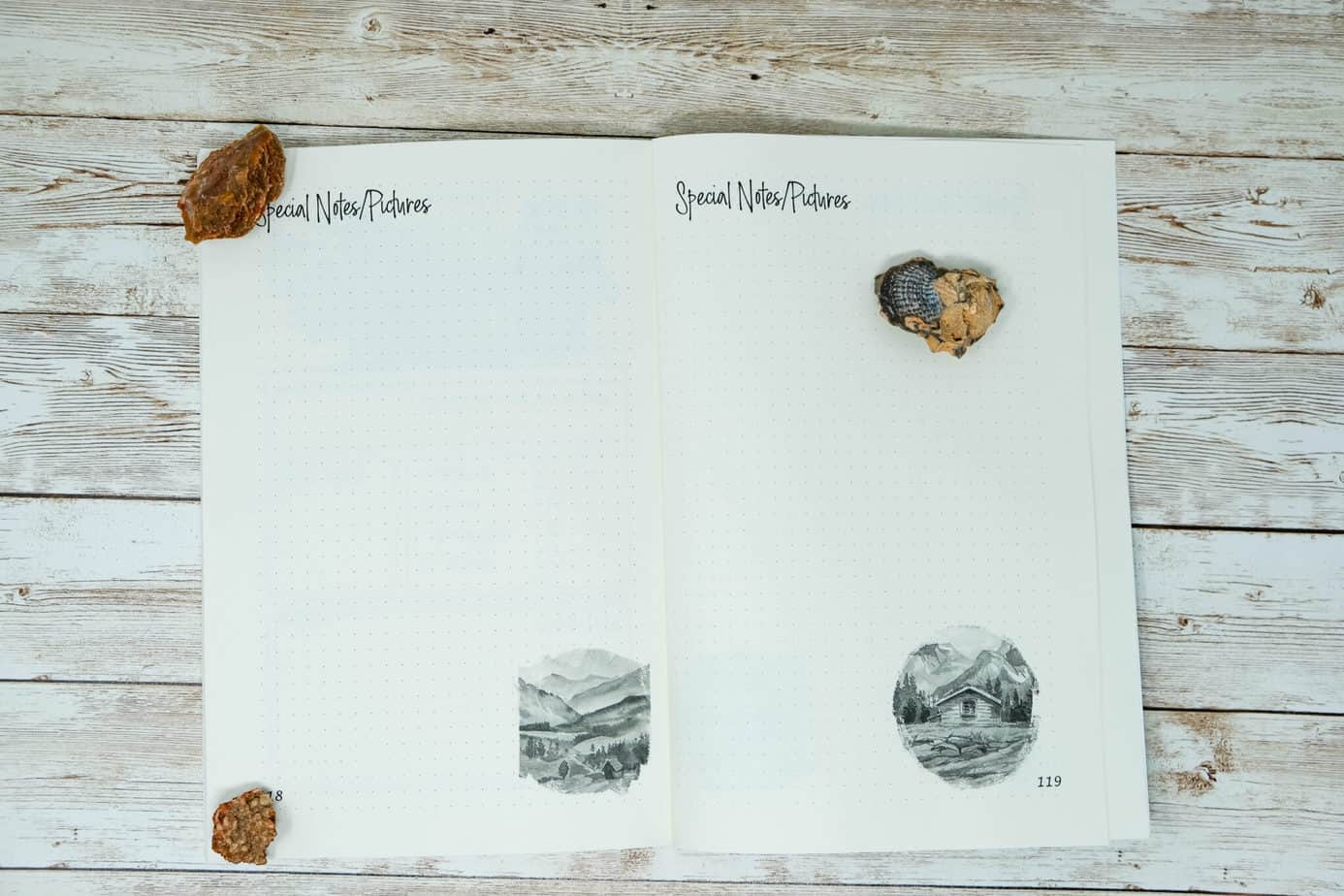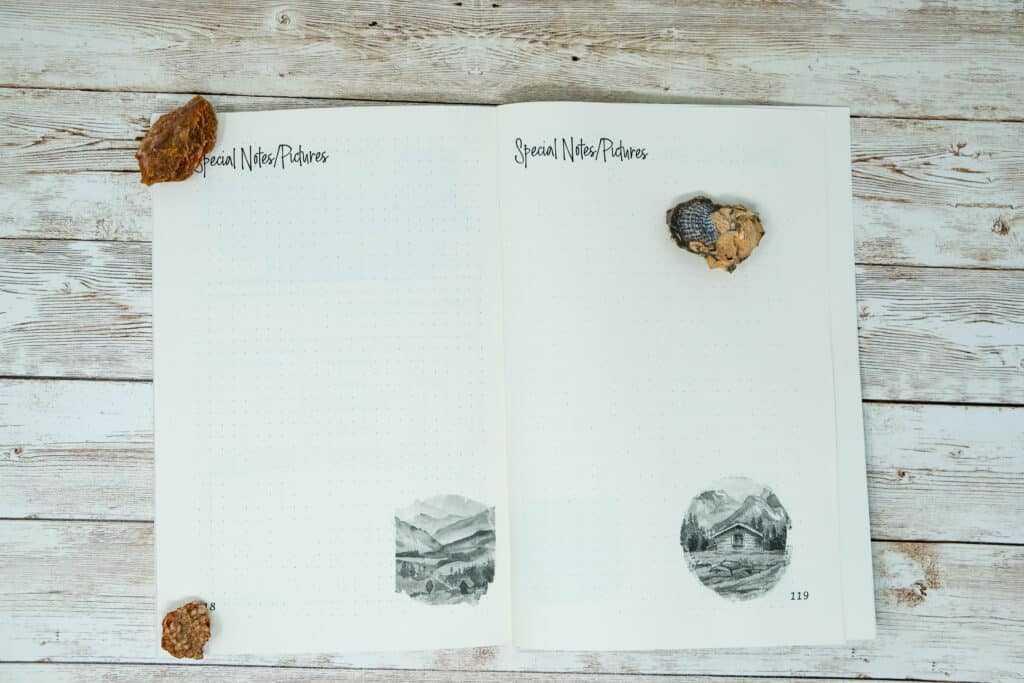 And as a bonus for journal owners, a matching inspiring nature + quotes calendar to download and print!
I love having matching things, so I created a custom matching journal as well! This is available for journal owners via the included QR code.
I got mine printed at Staples and it turned out really well – just send the file out to your local printing store!
Here are a couple of examples of the layout and images – I left space at the bottom for your own notes or inspiration for the month!
Don't worry you can also purchase this as a stand alone even if you don't have the journal! =)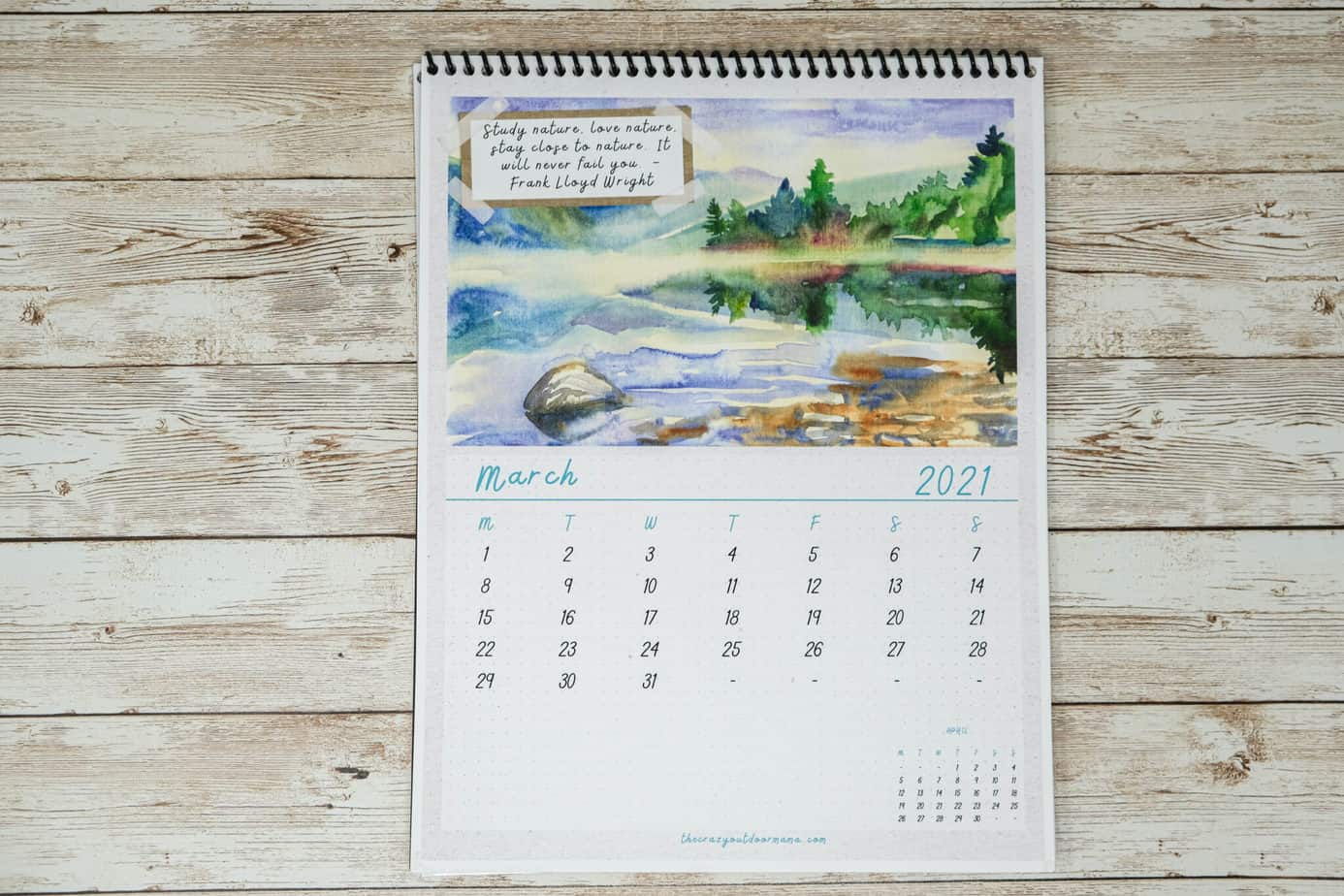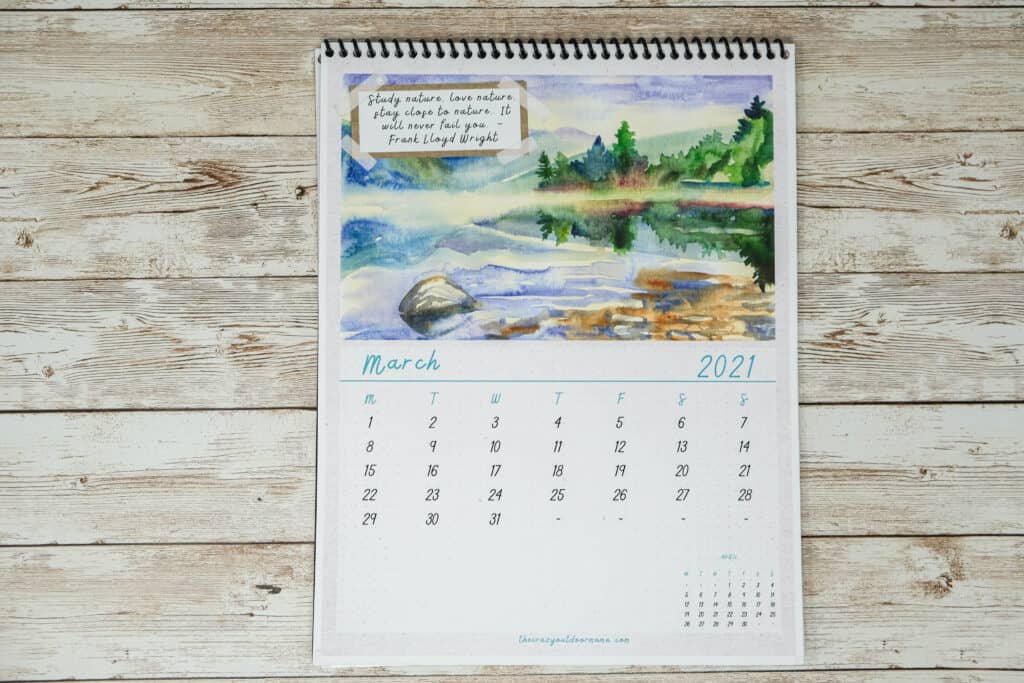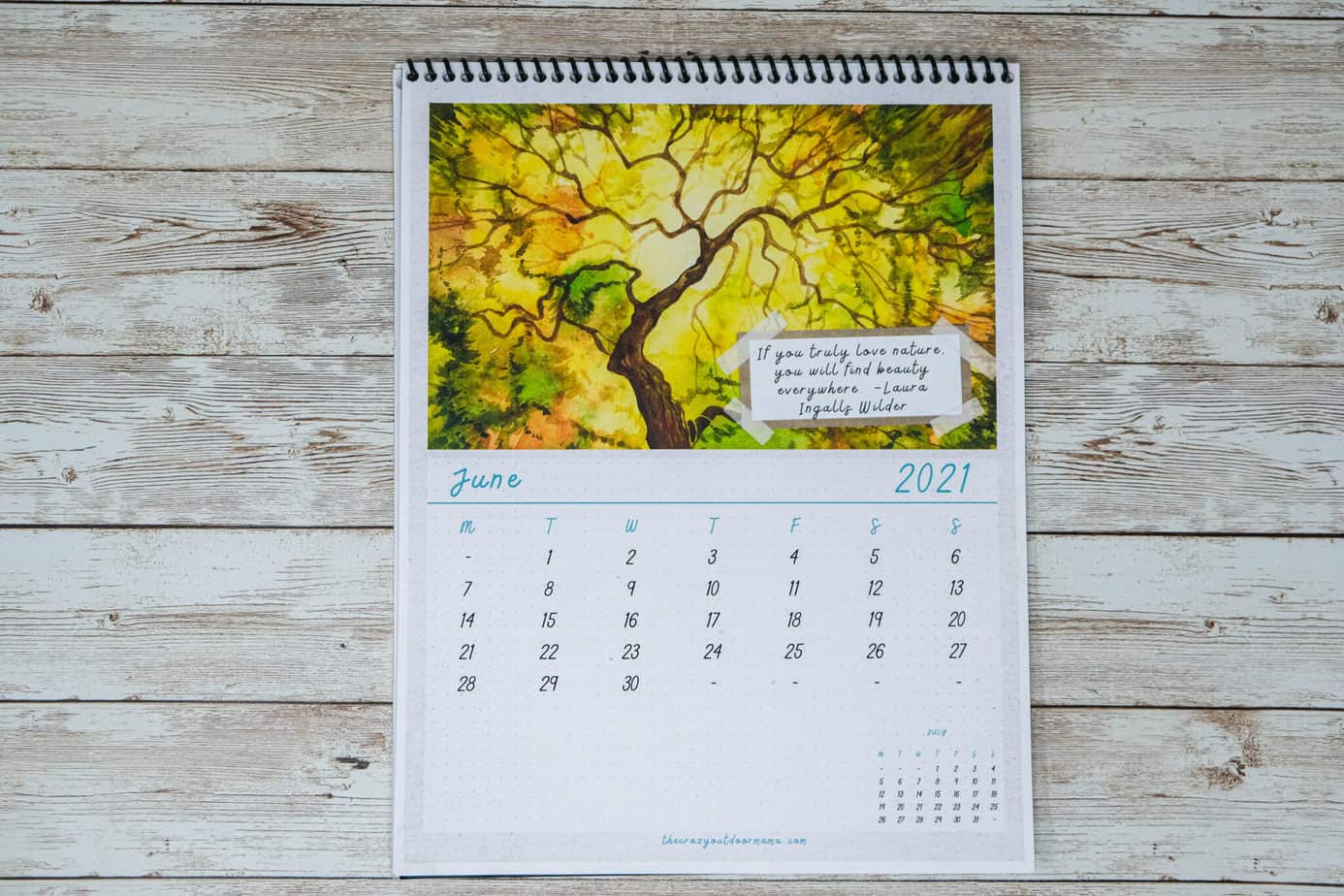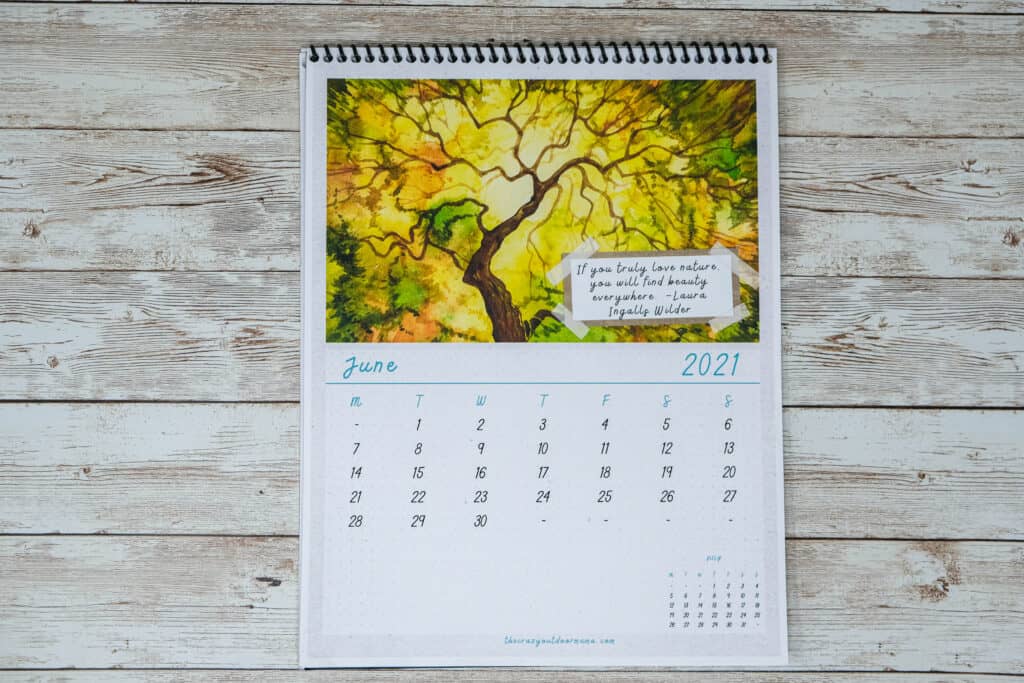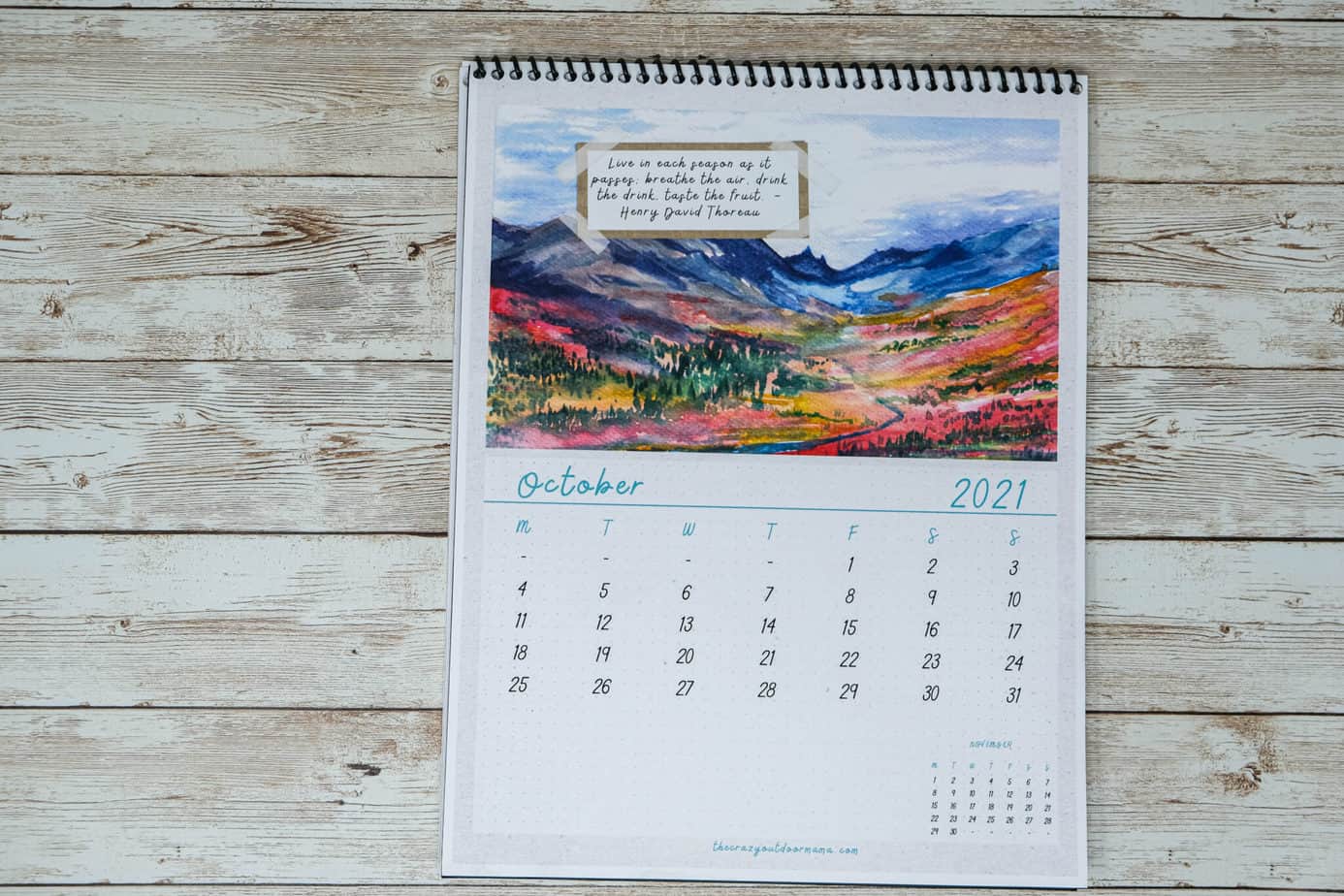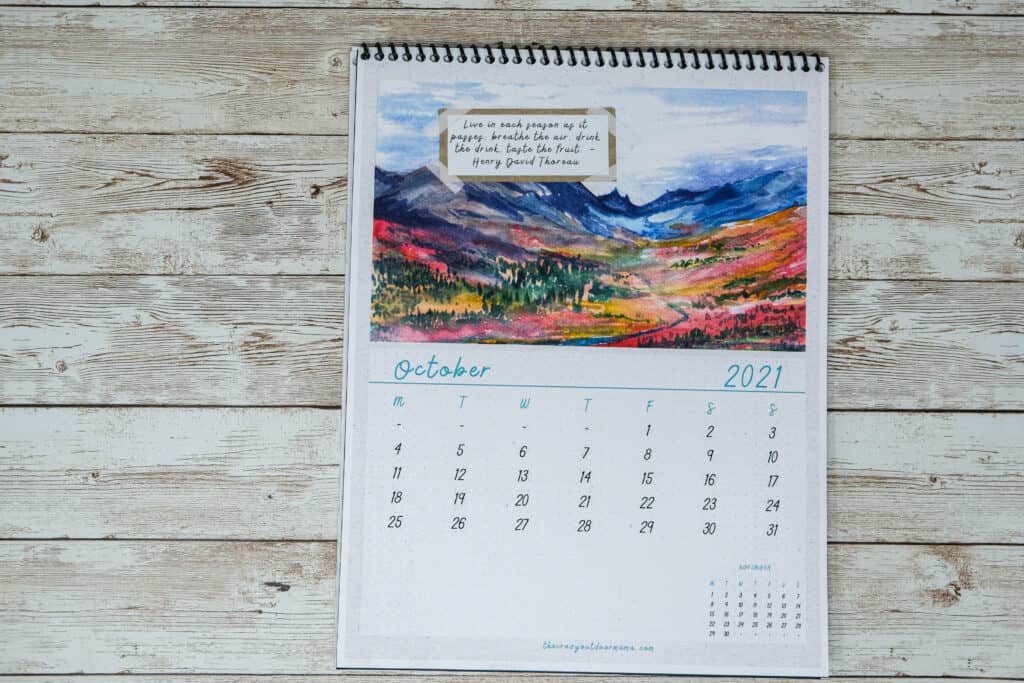 Where to get your own hiking journal for the outdoor lover in your life
Click here to buy one of your very own on Amazon – thank you so much for your support, and please let me know if you have any questions about what's inside!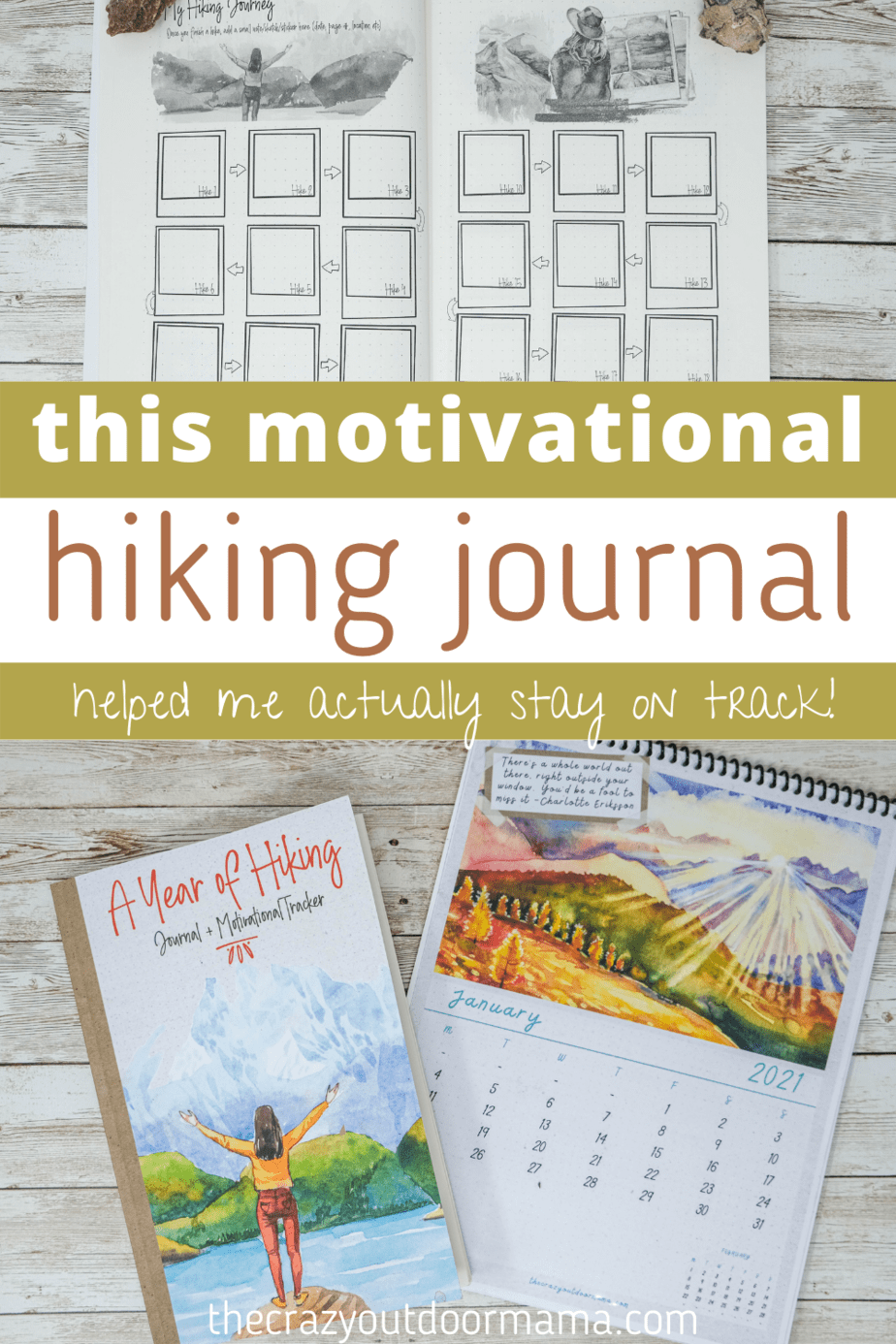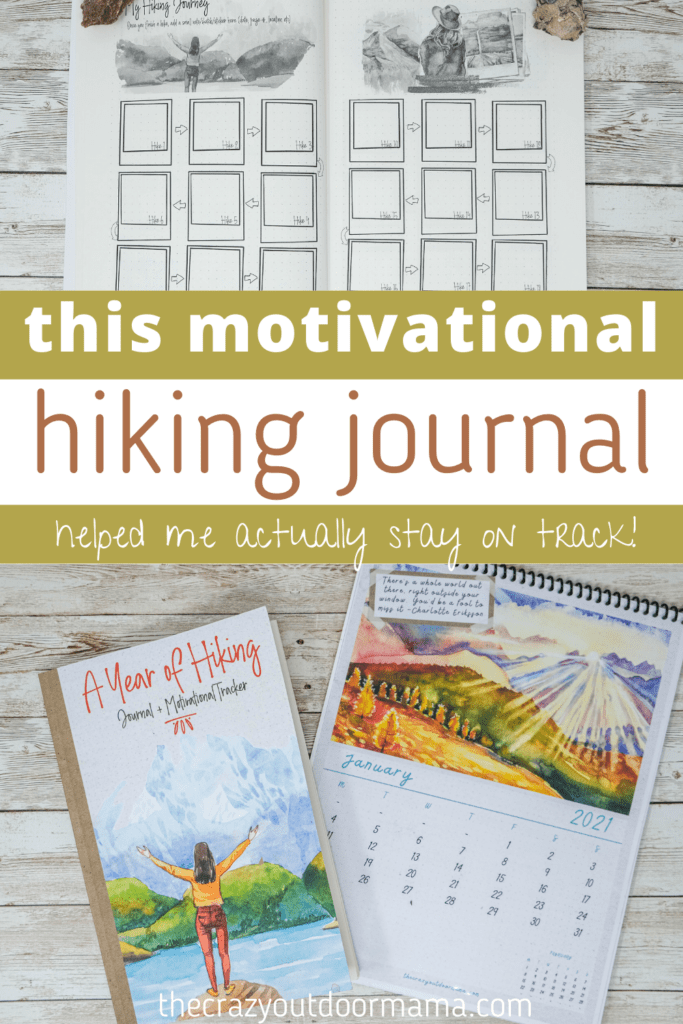 Latest posts by Stacy Bressler
(see all)