If you enjoy trying to find all the bear and rainbows in peoples windows (it's a great thing to do when stuck at home!) then print out this mini tracker/scavenger hunt to make it even better!
With everything going on, many parents have started taking their kids on neighborhood walks. I wanted to make something fun to go along with that for the kids who just love to check something off!
My 5 nature/camp scavenger hunts have gotten quite popular during all this, but I wanted to make something unique JUST for our situation! And besides, after all the scavenger hunts, my kids just want to mark SOMETHING off when they go out!
These are absolutely free, and I won't even hassle ya for your email =P It will be an instant download at the end of this article for you!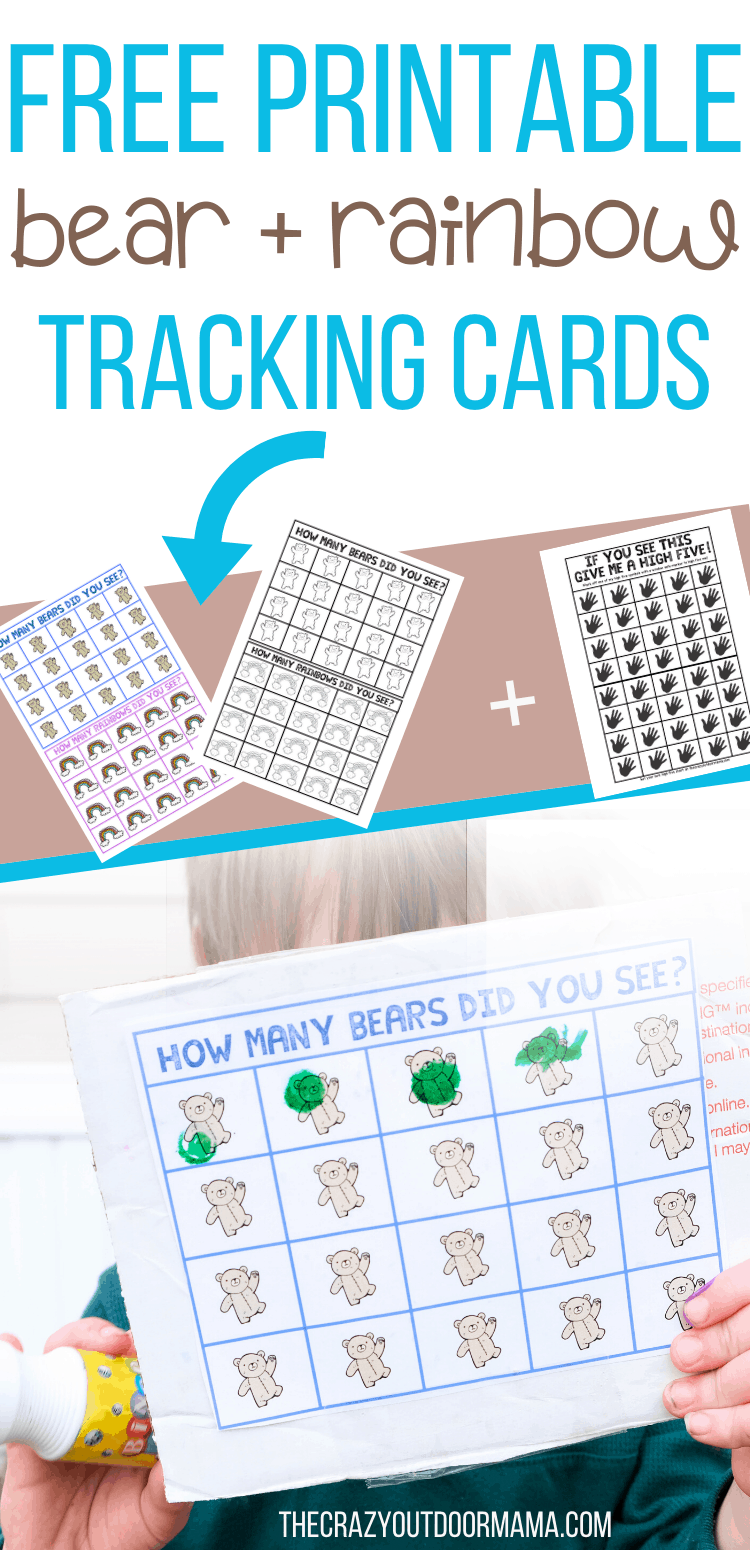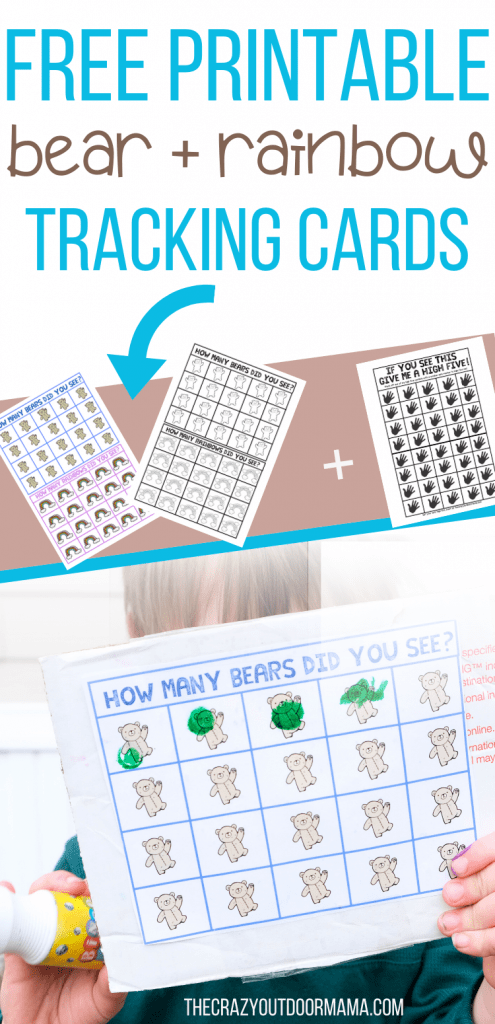 How to use your simple bear and rainbow scavenger hunts to stay connected to other families near you!
These are best used in areas of your neighborhood that are hanging up bears or rainbows for the kids to find during our social distancing period!
It seems to be mostly bears here, but I thought I'd include a rainbow set too as I've seen on Facebook that those are being seen in windows too!
I just printed and cut out the color set and taped one to each side of cardboard. I wanted something stiffer than just a paper, but also small and easy to stuff to be convenient to carry… and the cardboard piece worked great!
We loved using dabbers (though if you have super little kids, you might want to stick with something non staining) and enjoyed keeping track of who could find the most bears!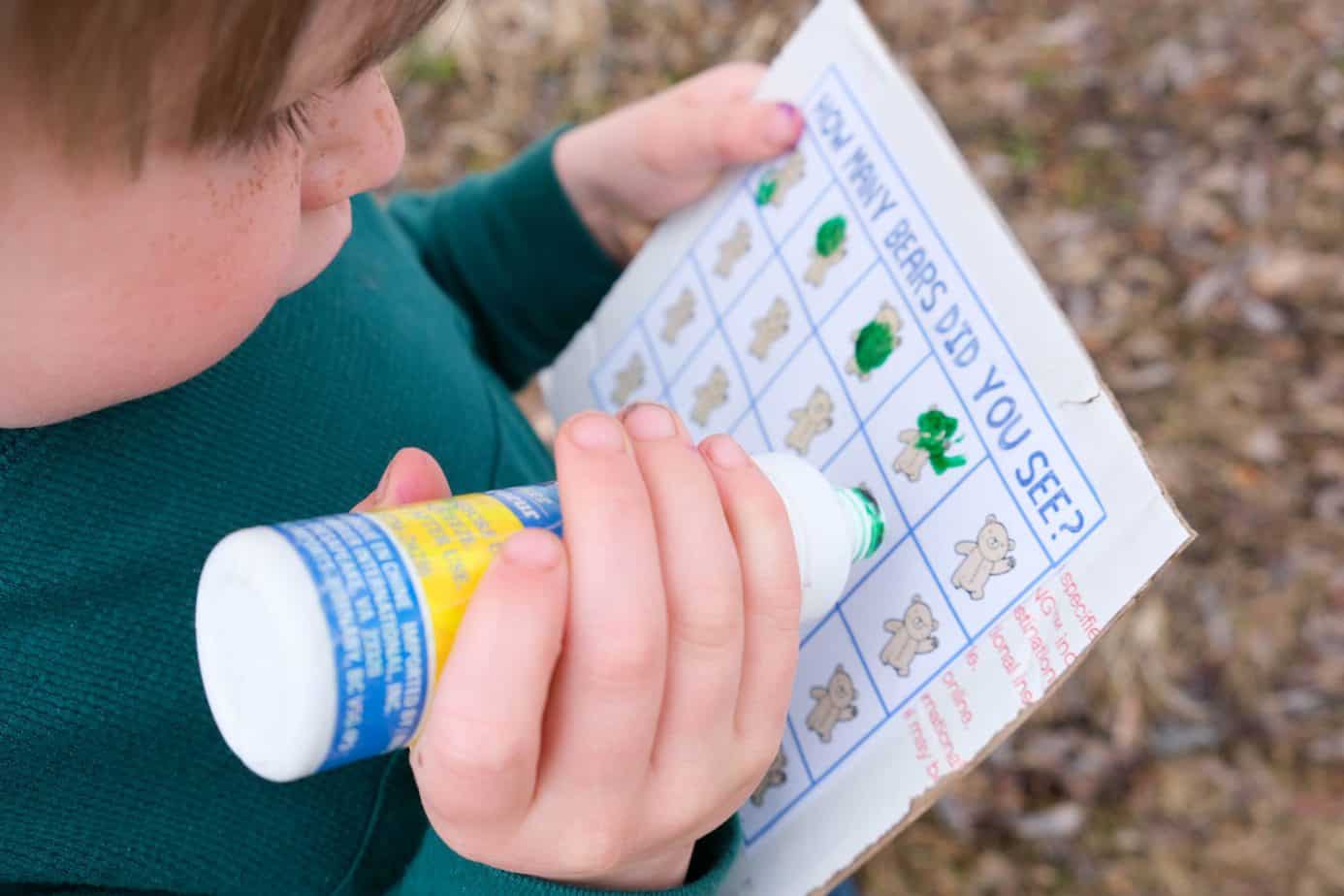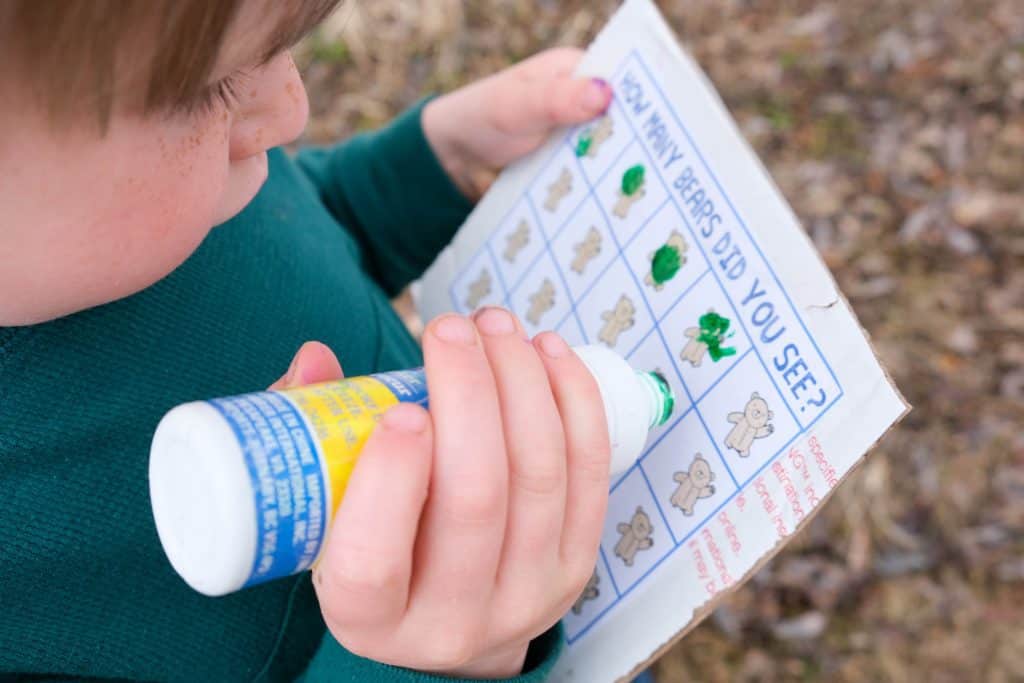 Bonus NEW social distancing activity to keep connected!
My kids really miss that social interaction (especially with my son not going to preschool now) so I wanted to make an extra thing to try besides just putting a bear in our window.
This is the high five hunt!
We made a bright, decorative background for the paper to be on so that others will notice it. Taped it on our side of the window and hope to see some marks on it tomorrow!
Get some window or dry erase markers to mark off a high five!
Of course this will only be fun if a lot of people do it, but I thought I'd throw it out there because it sounds like such a fun idea!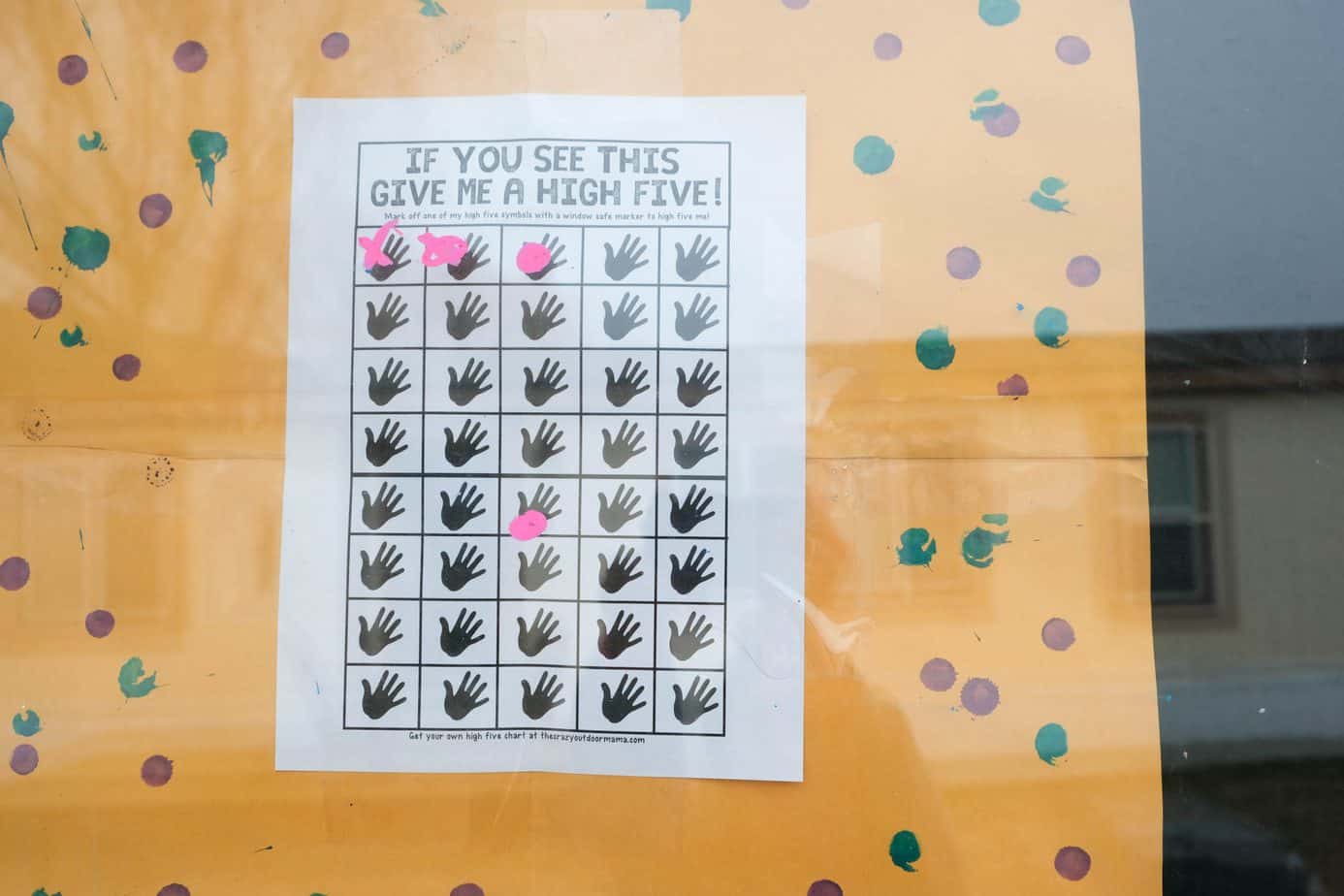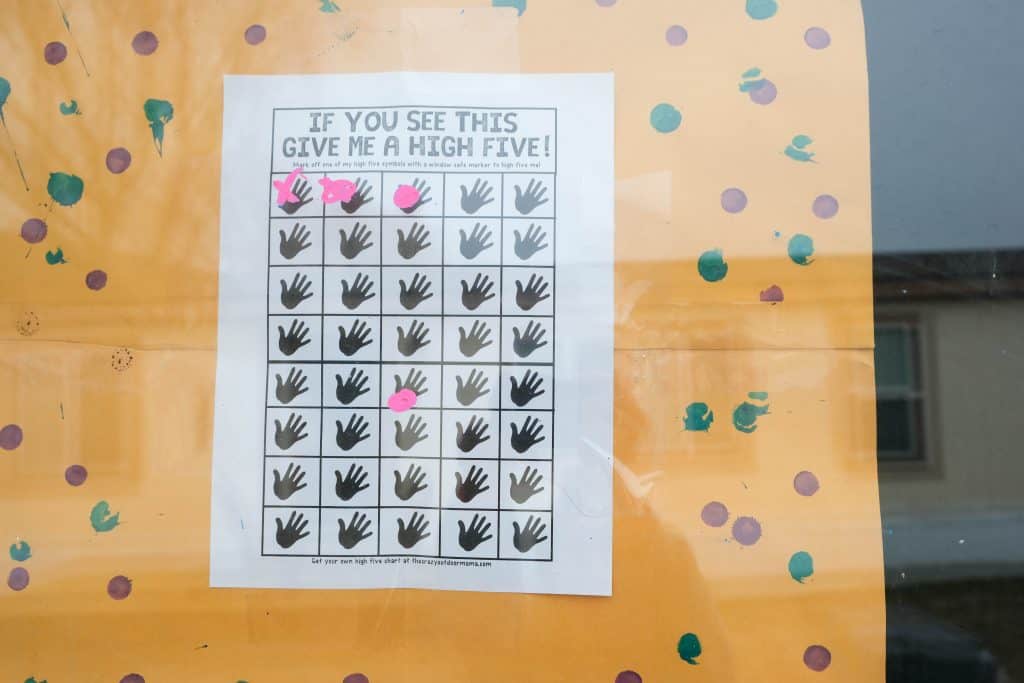 Here are your safe and fun social distance downloads downloads! There is a black and white or color option!
Just click on the images (or here) to be taken to the downloadable PDF. Just print the pages you want to use!
P.S. do not redistribute, claim as your own or anything else with these cards! =)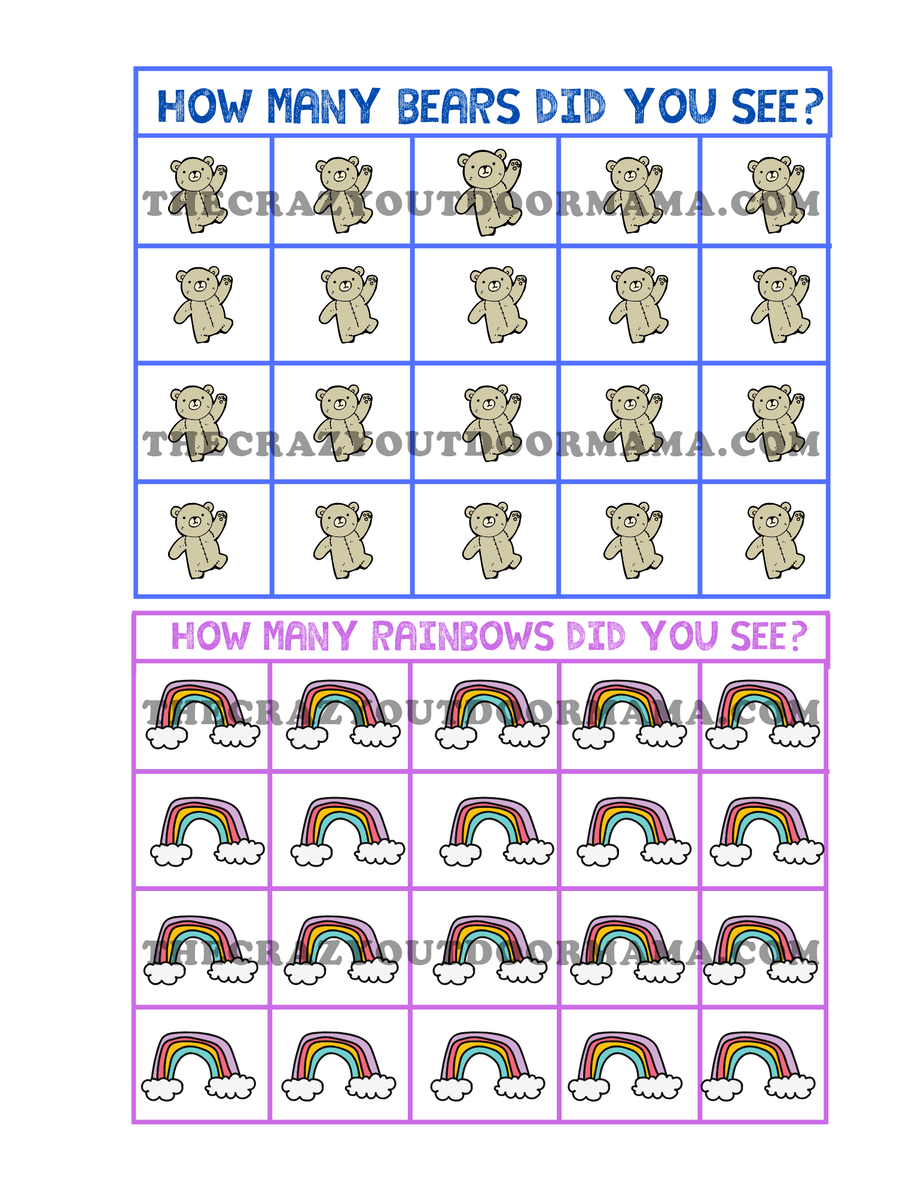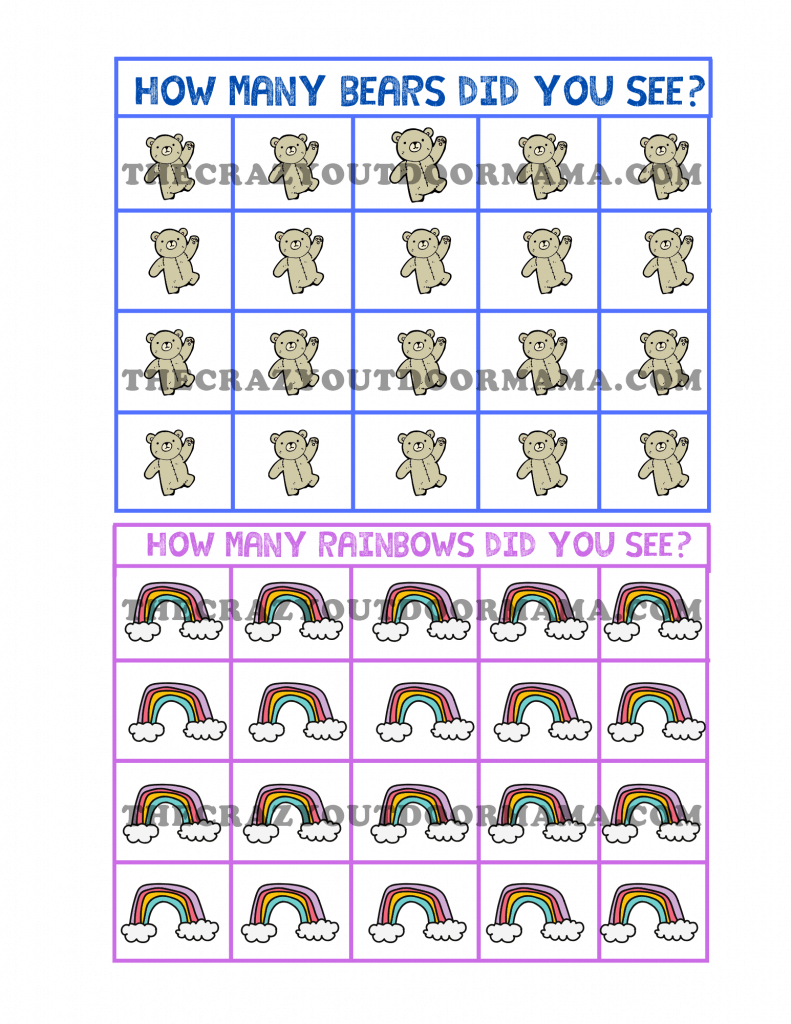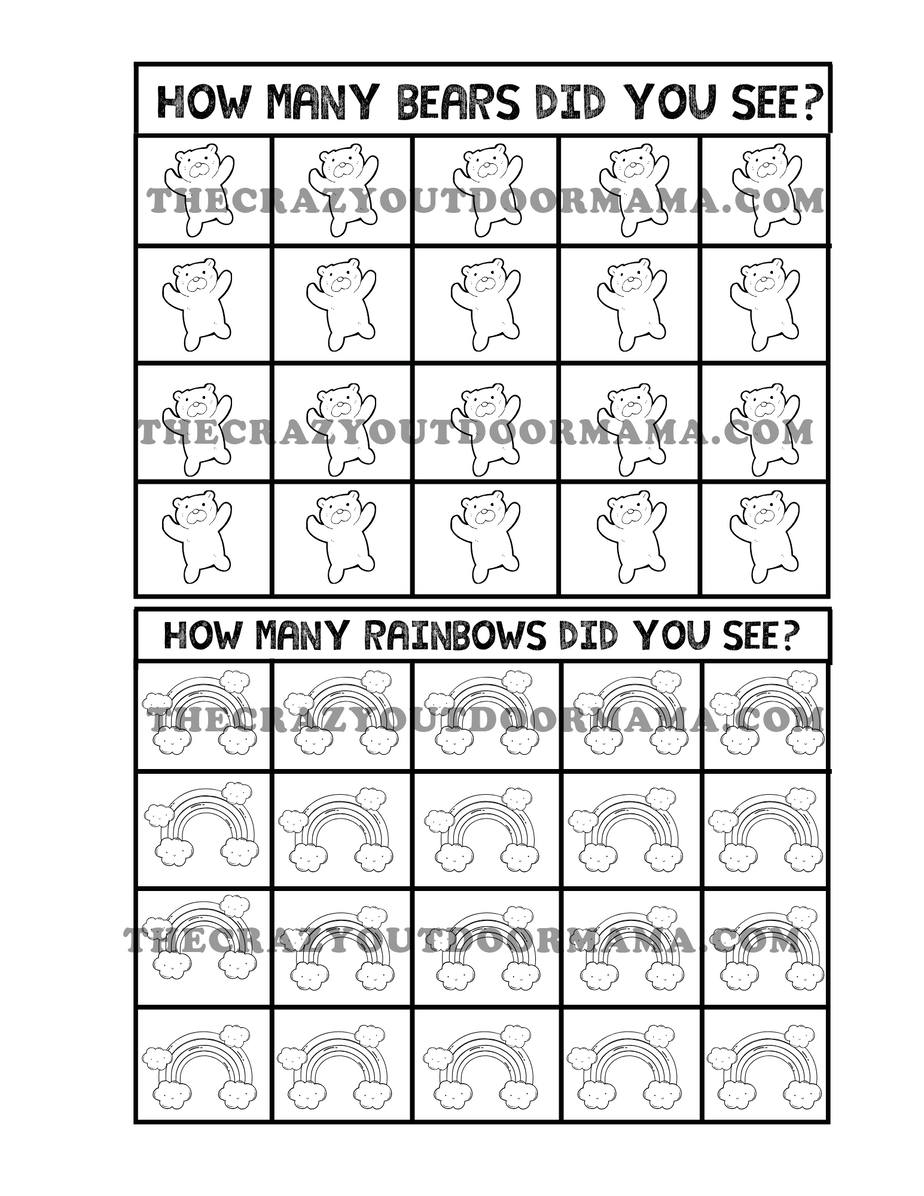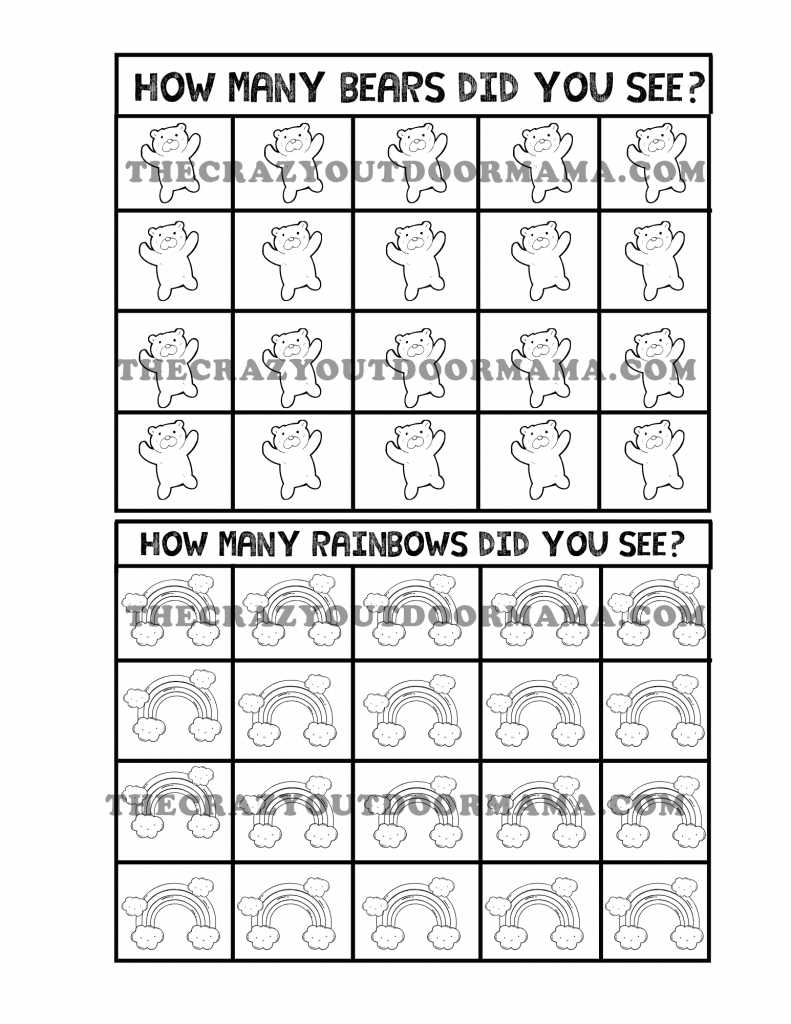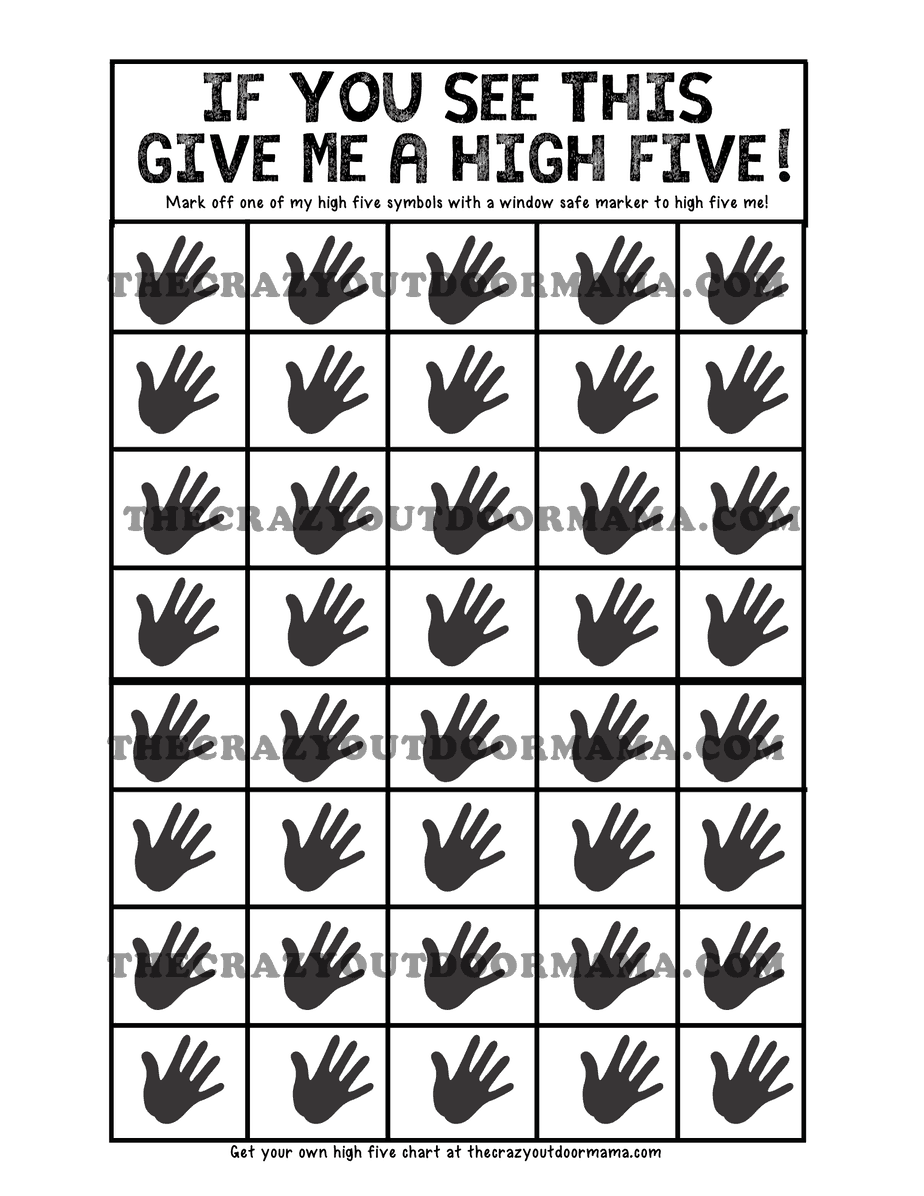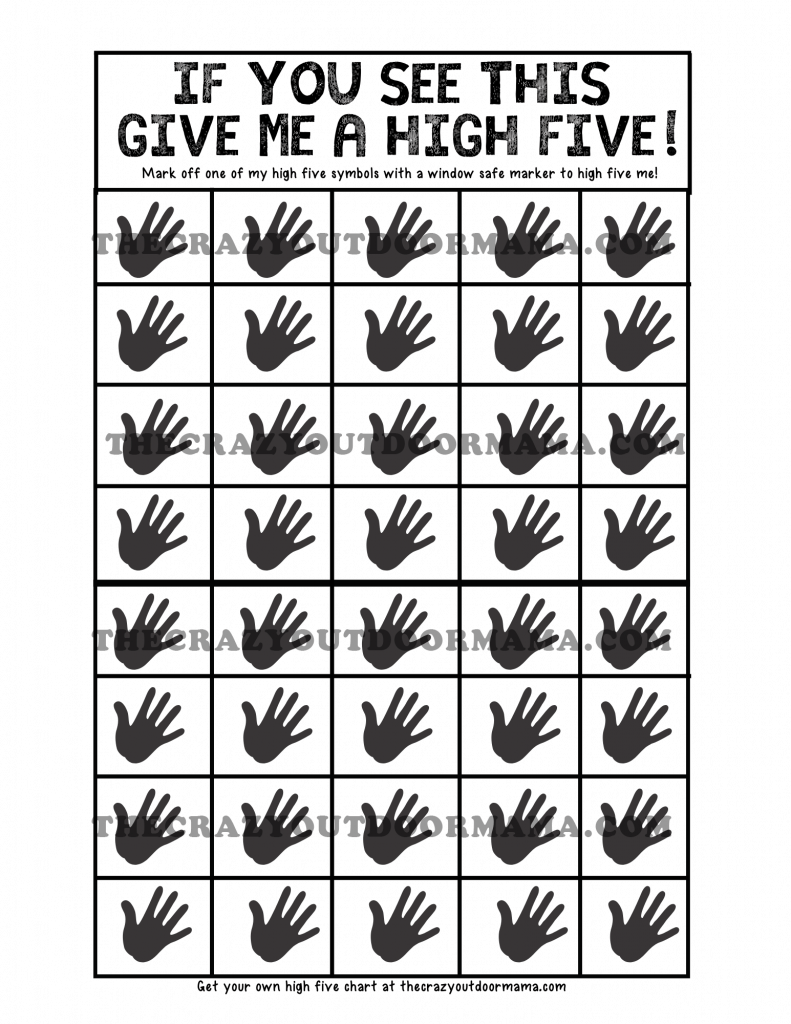 Pin and share this so that we can make the neighborhood walks even more fun!
I hope to take a walk in a while and perhaps see some of these in use!!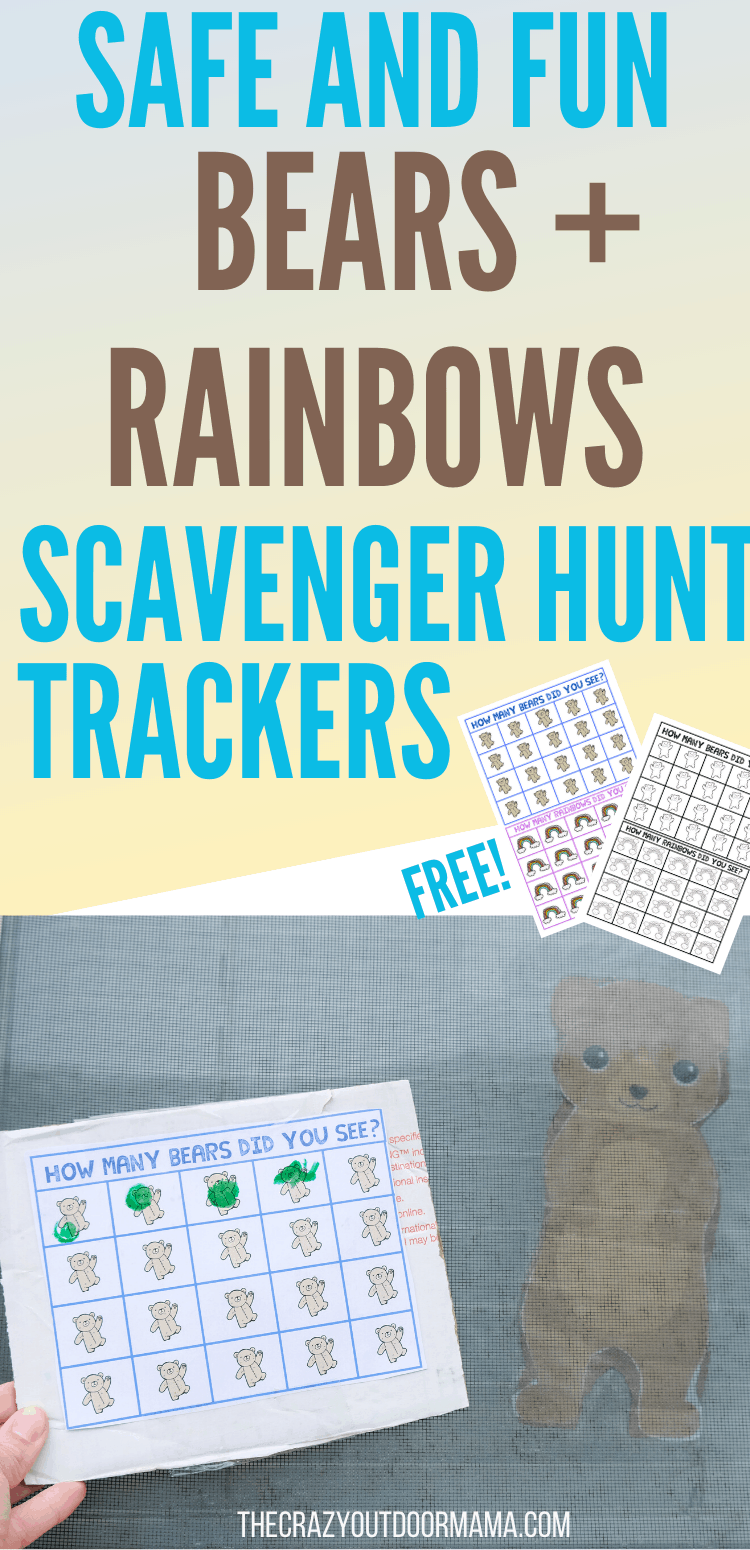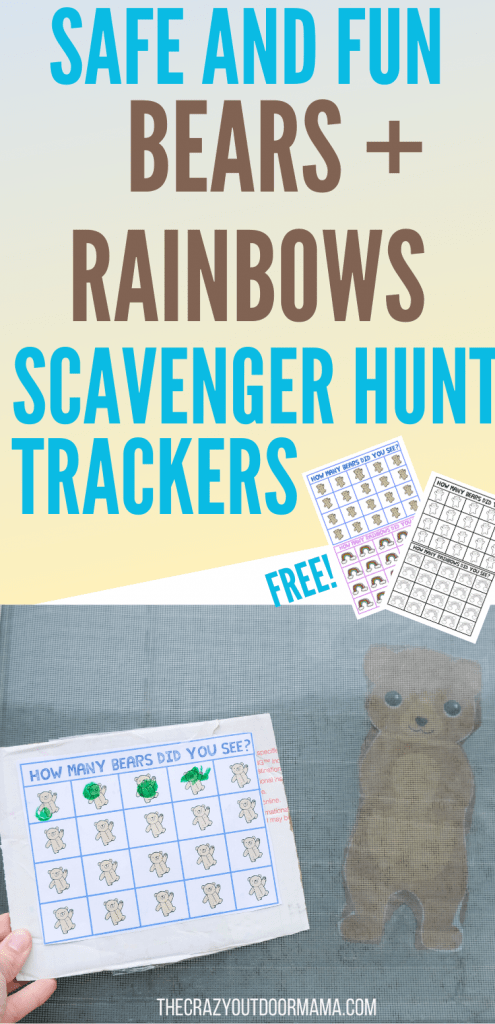 Latest posts by Stacy Bressler
(see all)