Today I'm going to show you a fun game to play that will help your kids practice counting, turn taking, and it even includes some sensory fun – the worm hunt game!
This game is actually part of my bigger "indoor camp out" series, but it is a fun game on its own that can be played during a spring, bug or fishing theme week!
I'm a big fan of any way to make learning fun, and digging for worms is certainly one of those! We later fed our "worms" to fish, but not before a solid hour of making a home for them etc… it's crazy how kids can use their imagination.
All you need for this game is my free printable spinner board, a bin, and something to make the worms out of. I actually planned on using some of my fake fishing worms, but couldn't find them… so we used some pink pipe cleaners!
Here we go!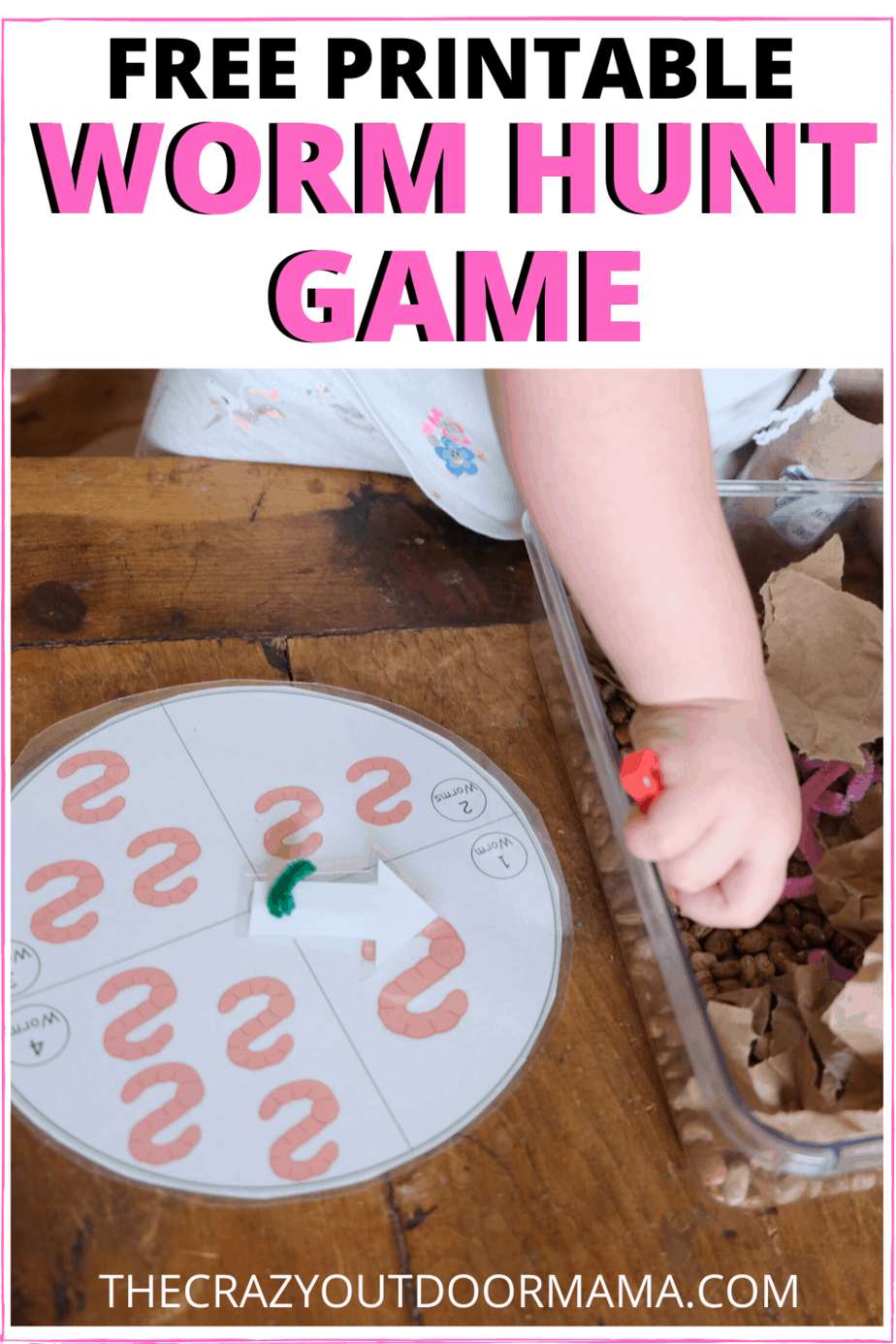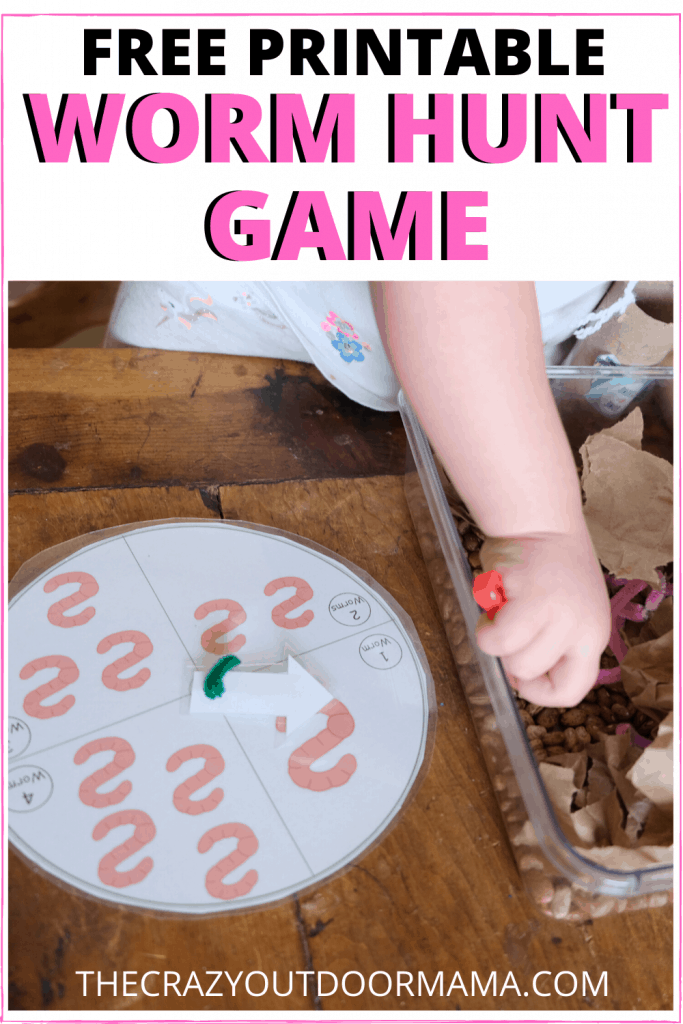 1. Print out and assemble your worm spinner board
Choose from either color or black and white, then print and cut out. To put the arrow onto the spinner board, I used a pipe cleaner. That didn't work great, but it will do! You could also just spin an object on top of the game board in a "spin the bottle" fashion.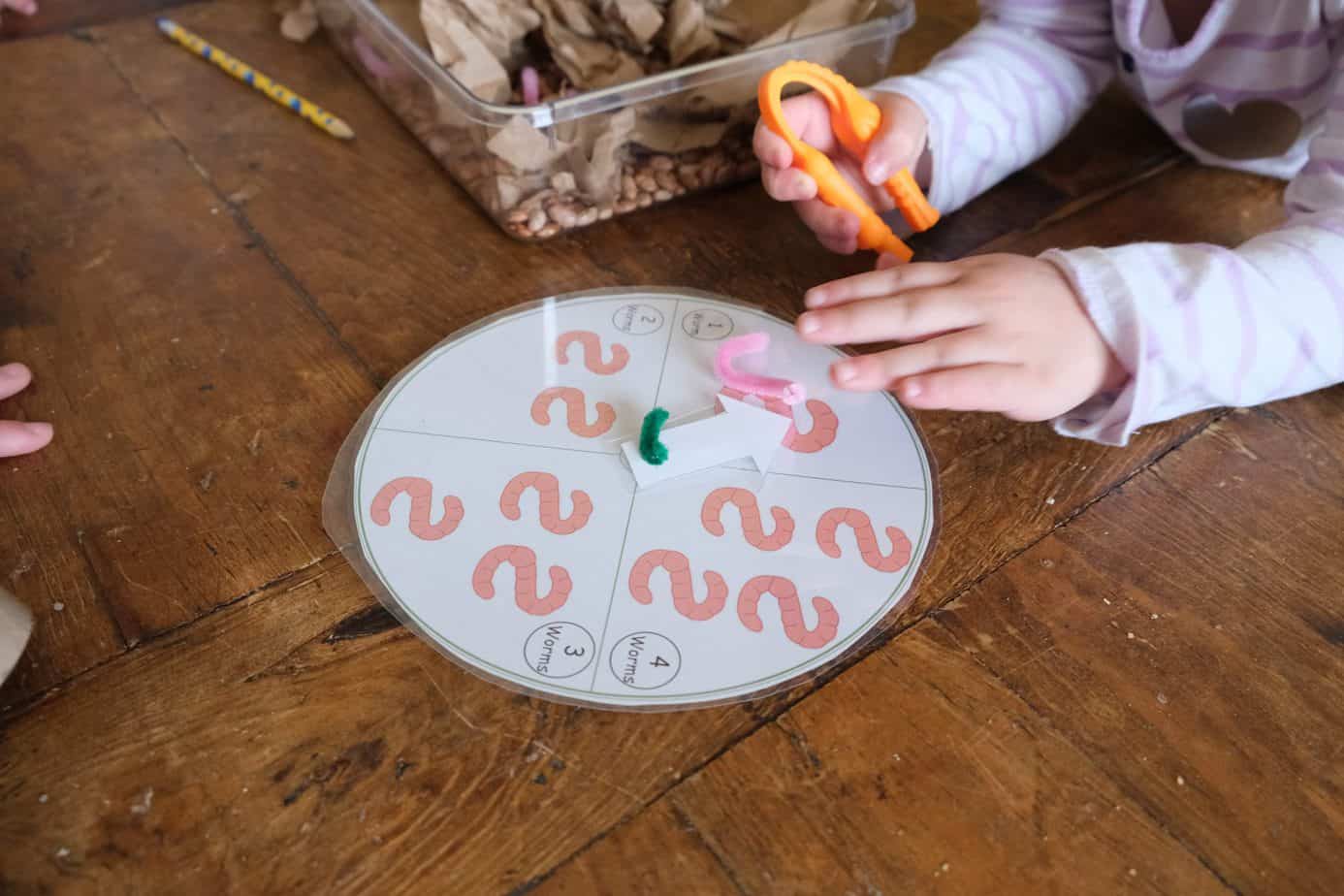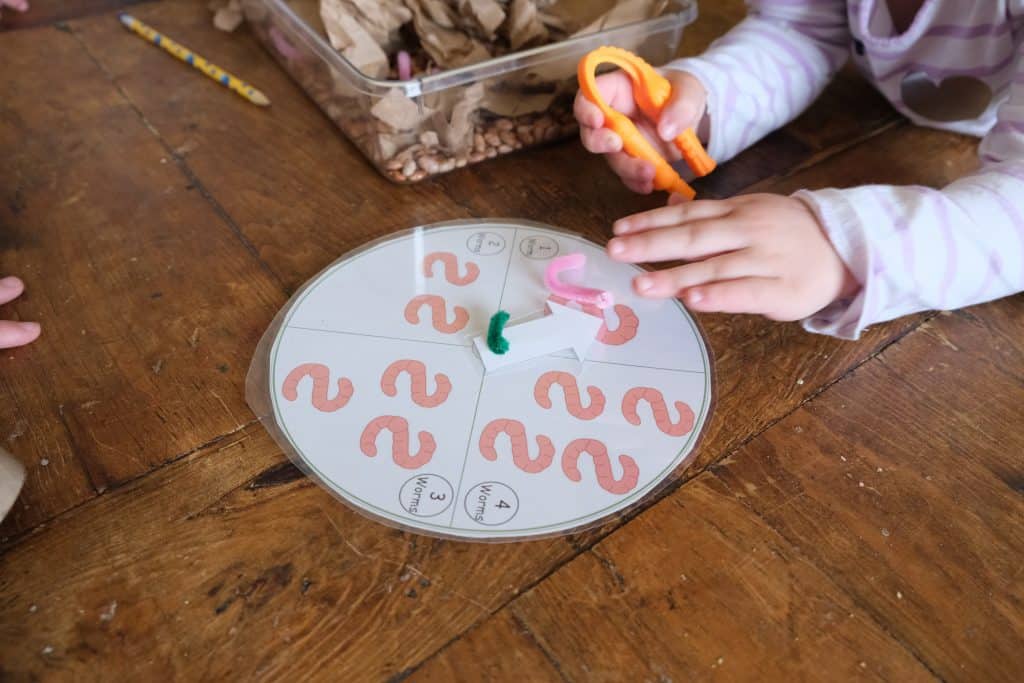 2. Create the "dirt" for the worms to live in
We used some beans and crumpled up brown paper, but use whatever you like! I even thought about using real dirt, but figured we should save that for outside to reduce the amount of mess =P.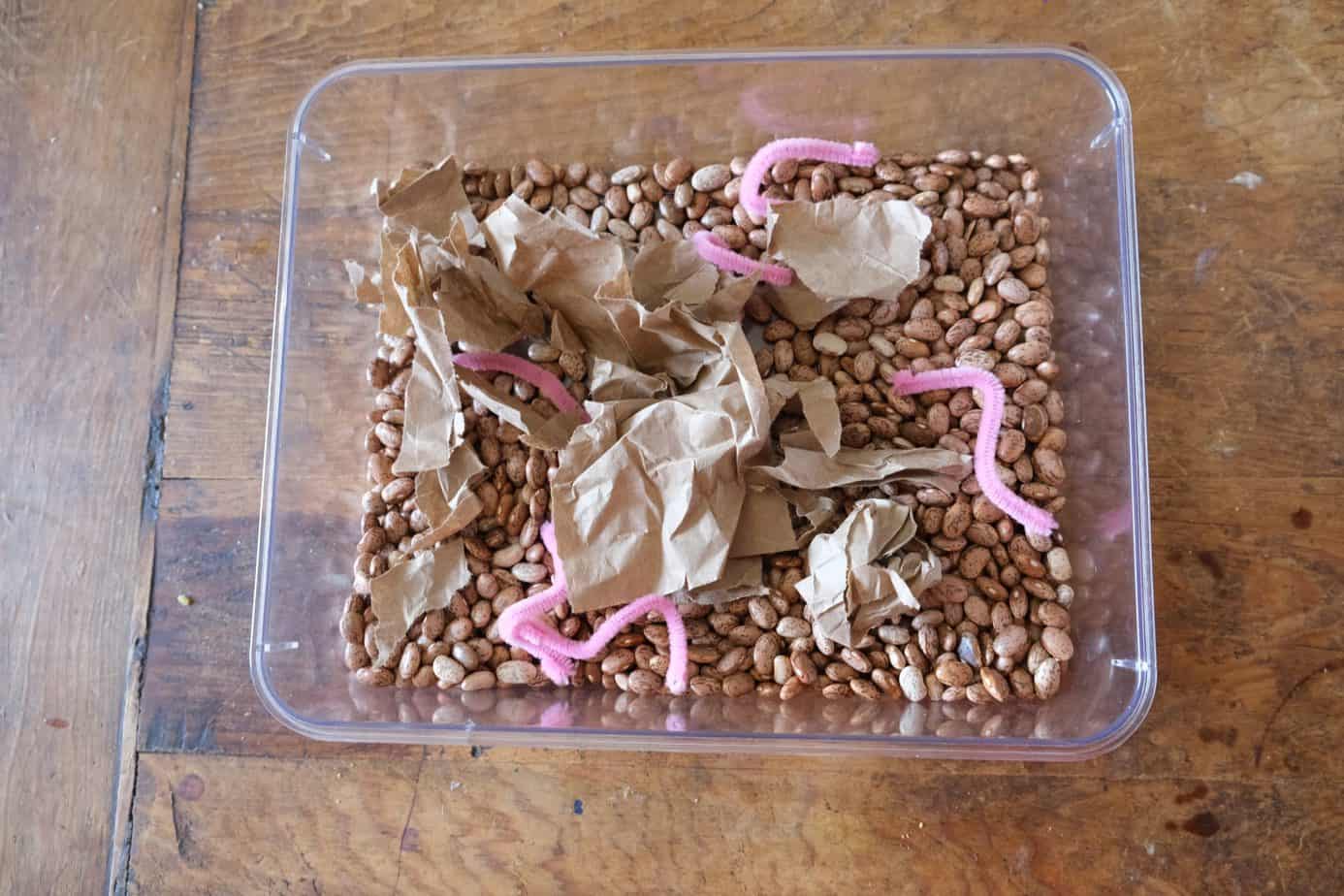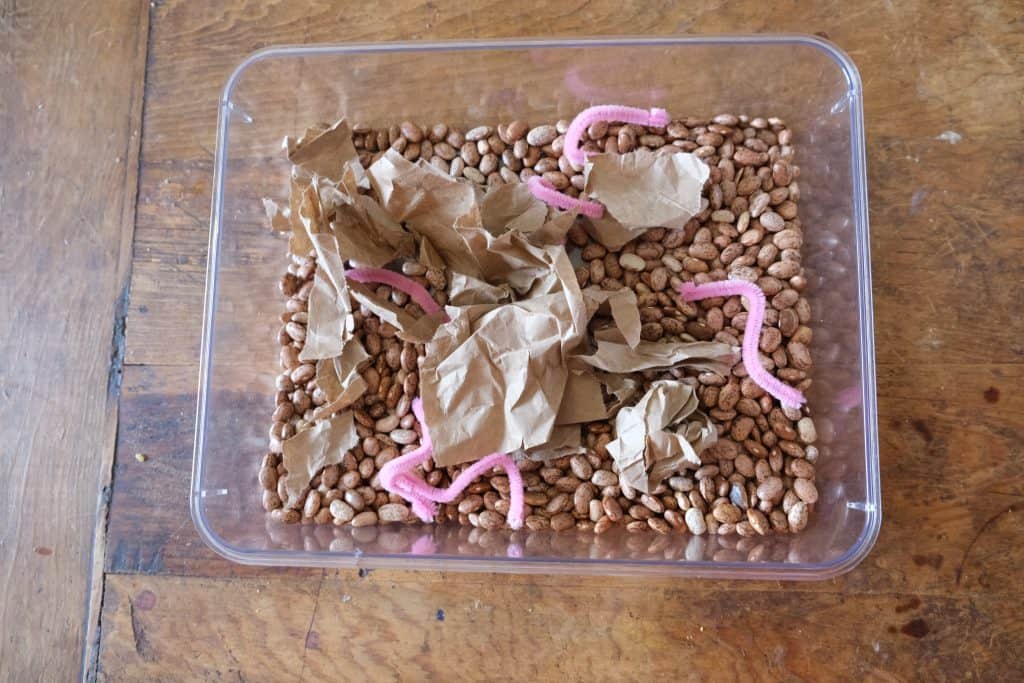 3. Now go on the worm hunt!
Take turns spinning and counting how many worms to get! I included an actual number as well on the board so that number recognition skills could be worked on too =).
We used some big tweezers (think they were from the Dollar Tree) for fine motor skills practice and it seemed to make it funner than just grabbing the worms!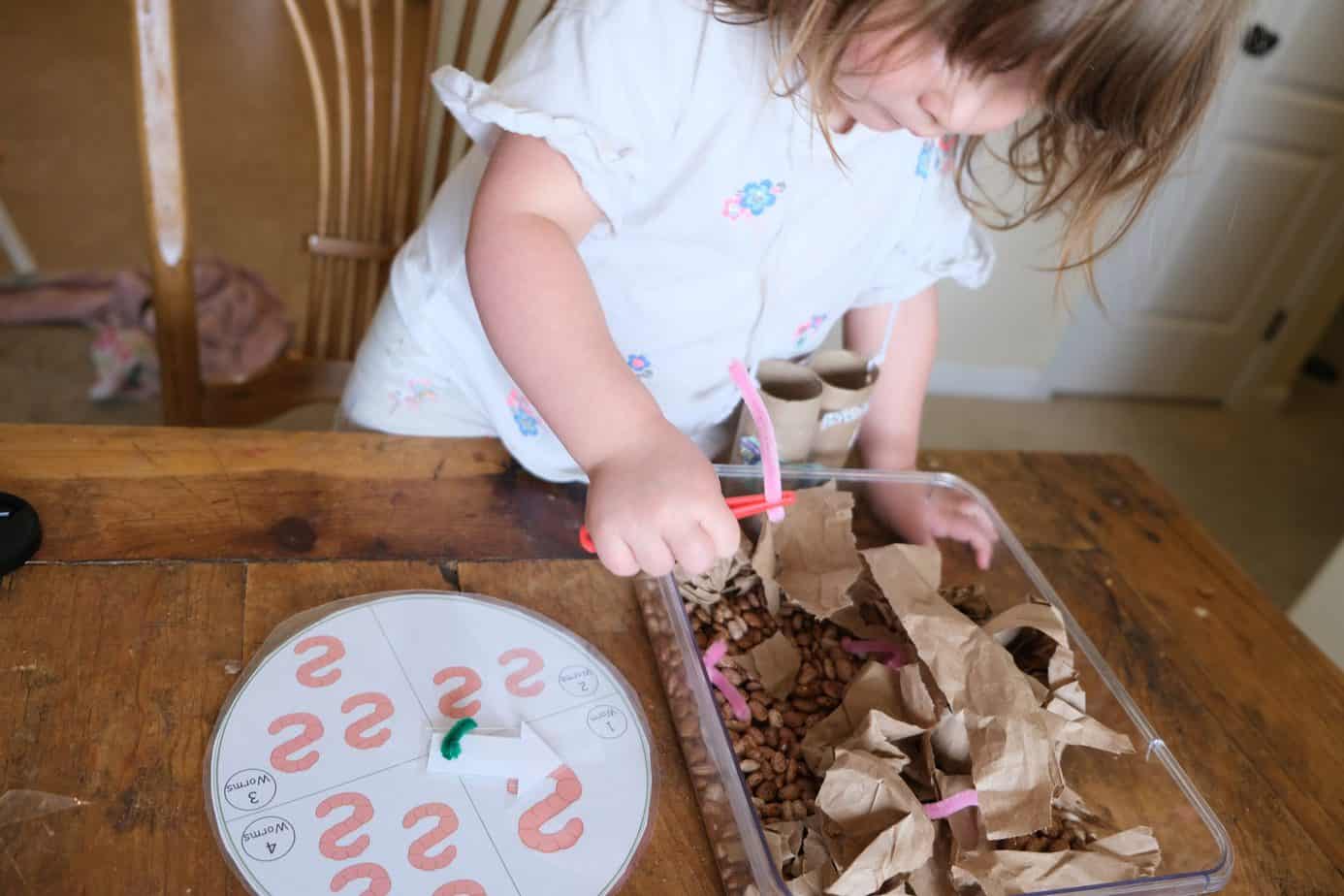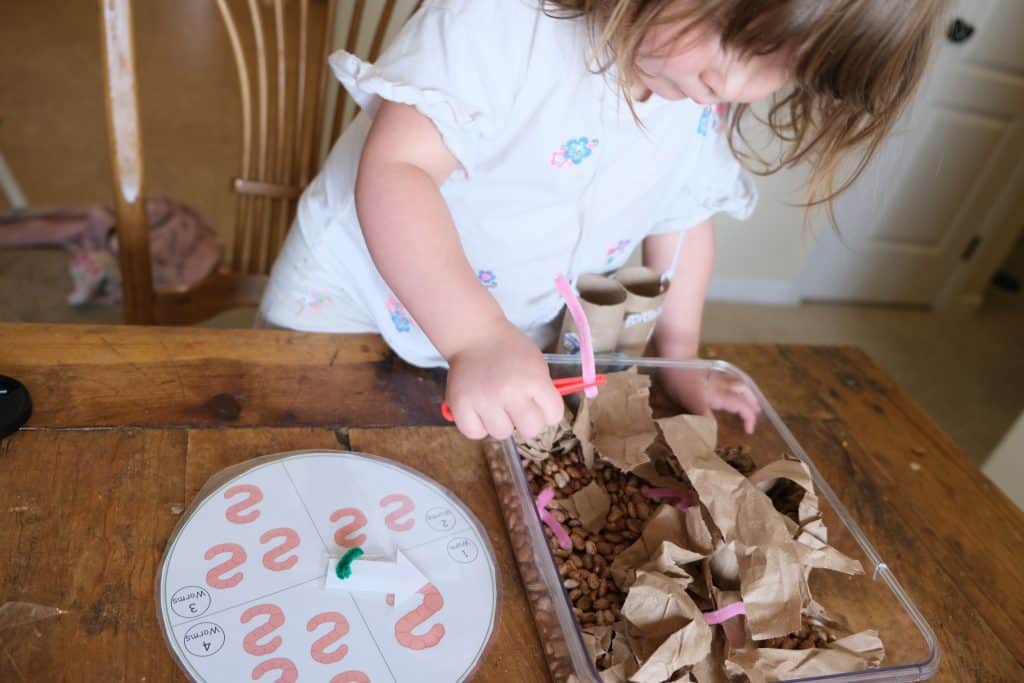 Download your worm hunt board now!
There will, of course, be no watermark on yours, and there is a black and white option too!
Click here to get the PDF for download!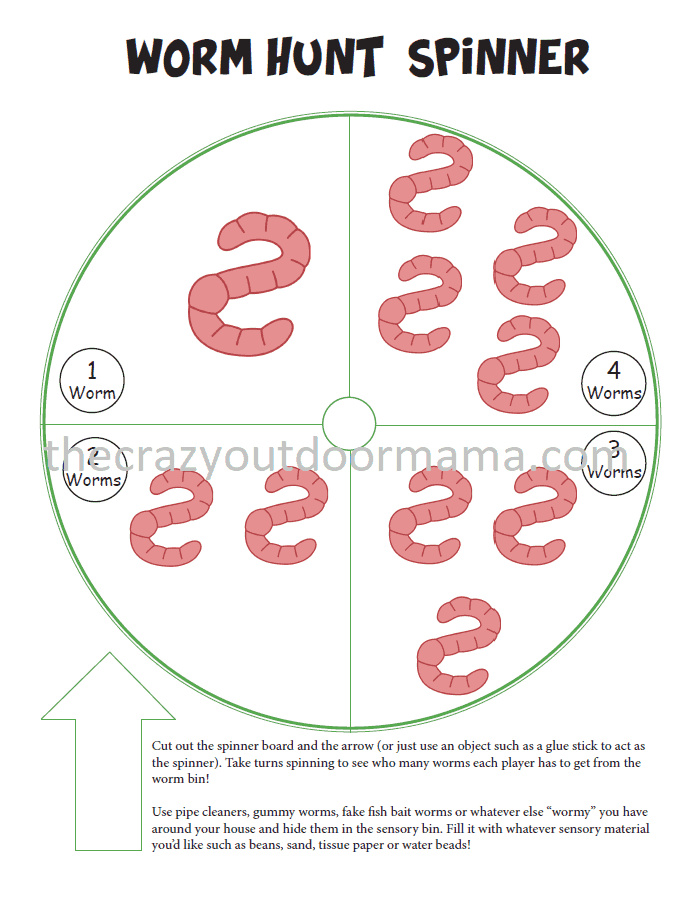 More camp themed games and activities for your kids!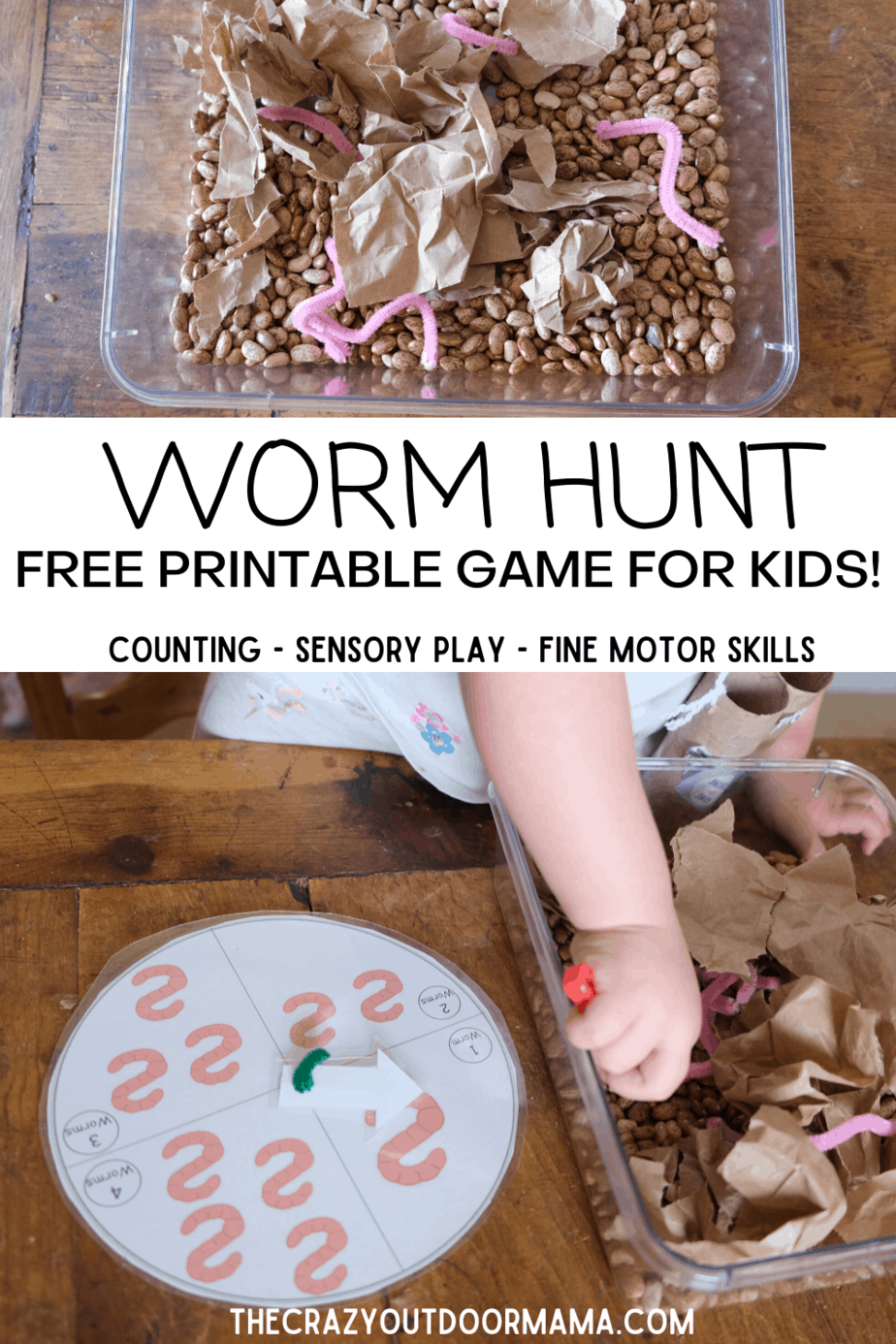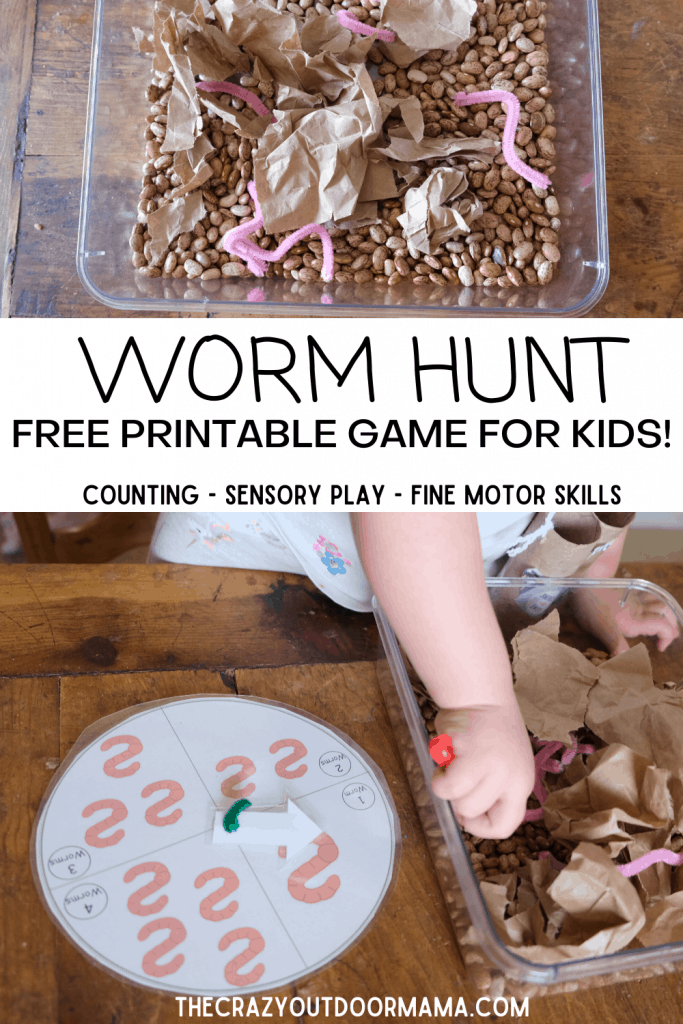 Latest posts by Stacy Bressler
(see all)