If you're looking for a fun sensory activity to add to your camp week or indoor campout for the kids, try out this fun camping themed sensory and match game!
This is part of five day indoor campout activity, but it is also just a fun stand alone game! I'll make sure to add the link to the camp out post when it's done, but for now I am just going to add all the components! =)
The game is simple, but there's tons of opportunity for sensory exploration!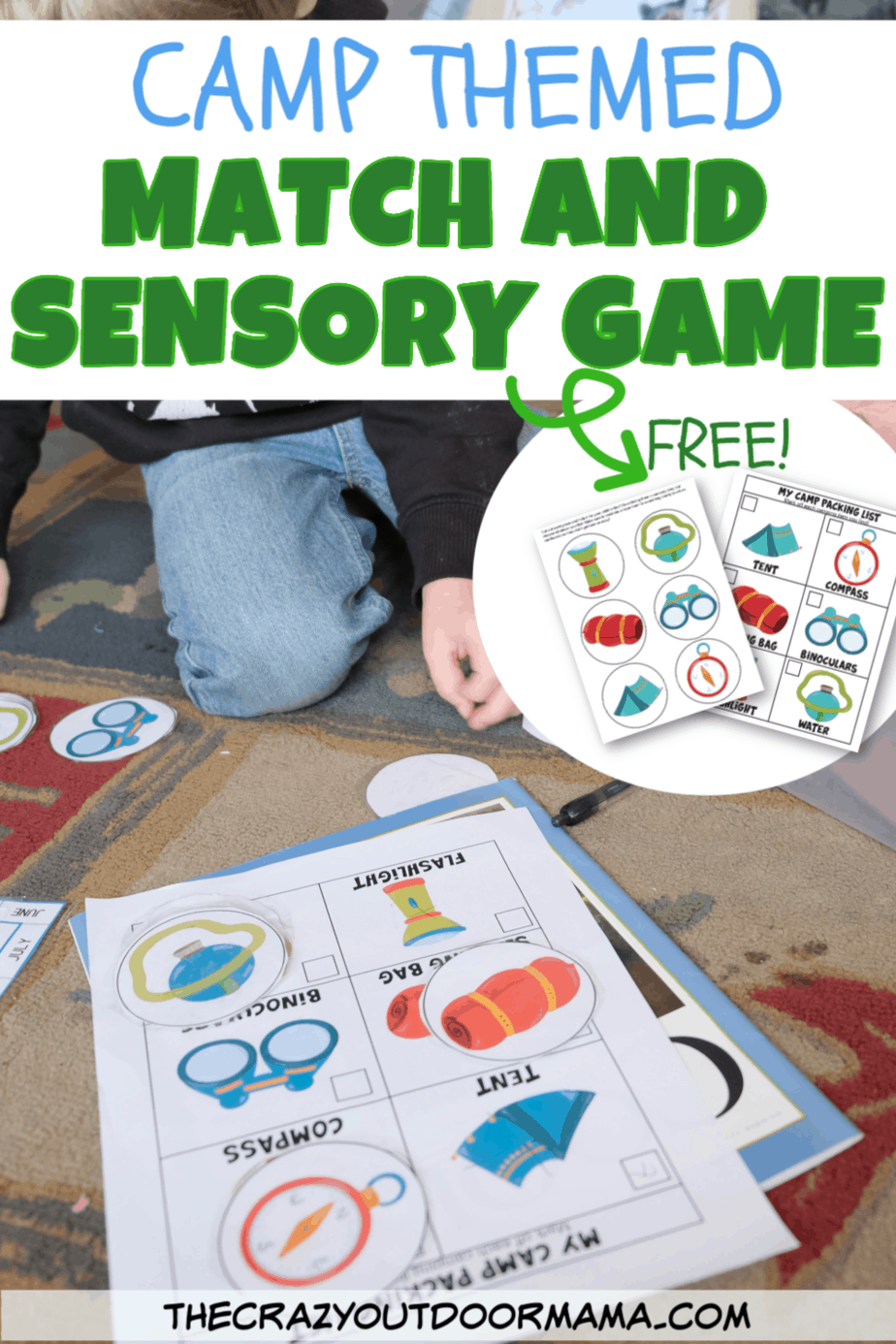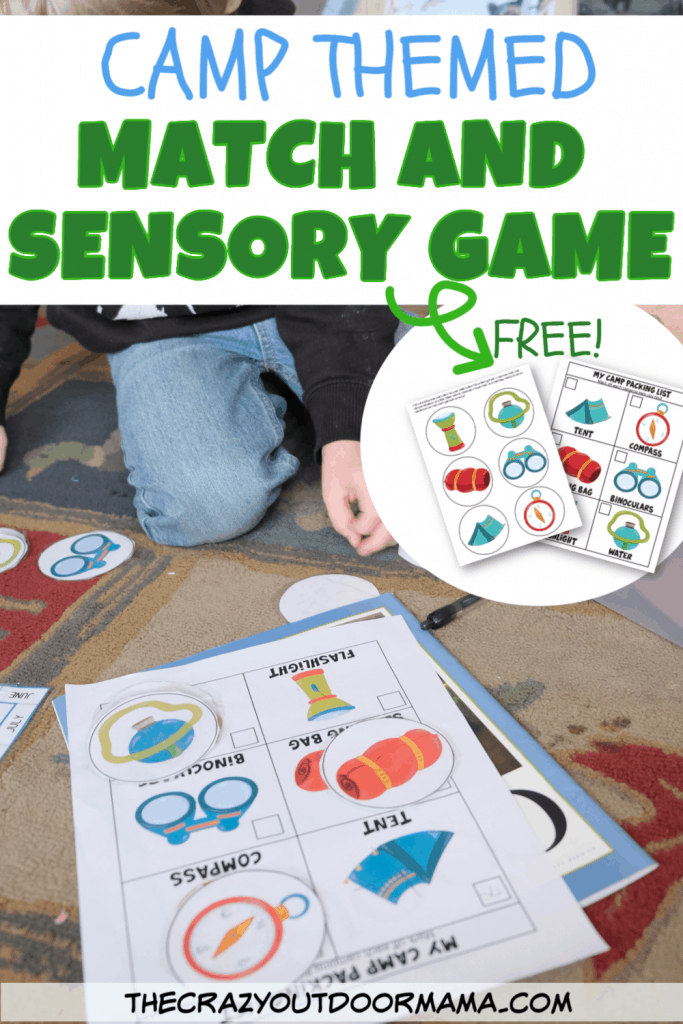 How to set up your camp equipment sensory bin
Feel free to use any material you want! My two year olds (my four year old is in these pictures) even played it without the sensory part for awhile because they just enjoyed matching!
A fun aspect with multiple kids is that they can take turns getting an item from the sensory bin and then trading with other kids to get everything they need to go camping (everything on the checklist)
Camp Themed Sensory and Printable Match Game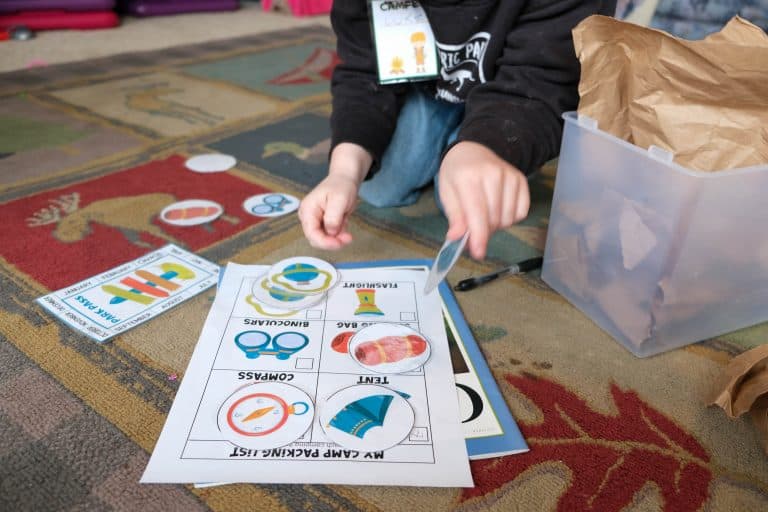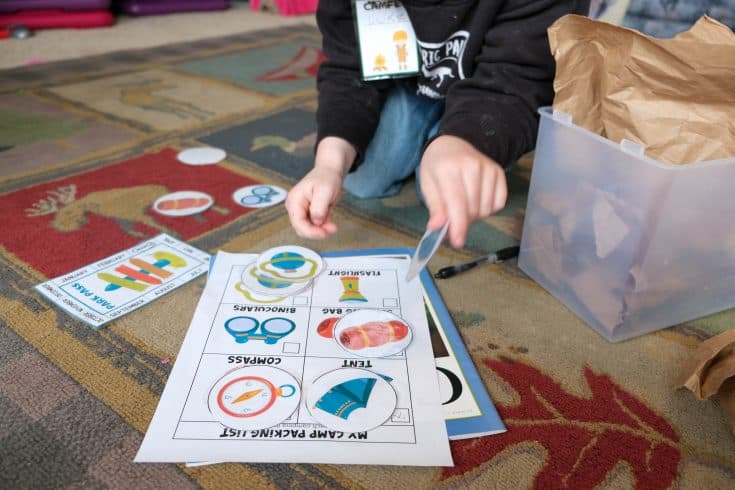 Have fun practicing matching skills while engaging in camp themed sensory play! This is a perfect bin for camp week or just your indoor camp out!
Materials
Paper to tear up and "hide" the camp pieces
My free printable camp pieces and checklist
A bin to put it all in!
Instructions
Print out the checklist and the camp pieces page. Cut out each camp piece and laminate or use clear tape to reinforce it
Ask your child to tear up the paper into little pieces and put it into the bin. The smaller the better!
Hide the camp pieces in the paper sensory bin and challenge your child to find the camp pieces. Once they find it, have them match it and mark it off on the camp pieces checklist!
Notes
This is part of a five day indoor campout activity, and I pitched this as "Let's get all the things you need for camping!" It's even funner if your child has a small backpack or something they can put each camp item in to pretend like they're "packing" for the trip!
Get your camp matching game printables now!
I have also included a black and white version if that's easier for you!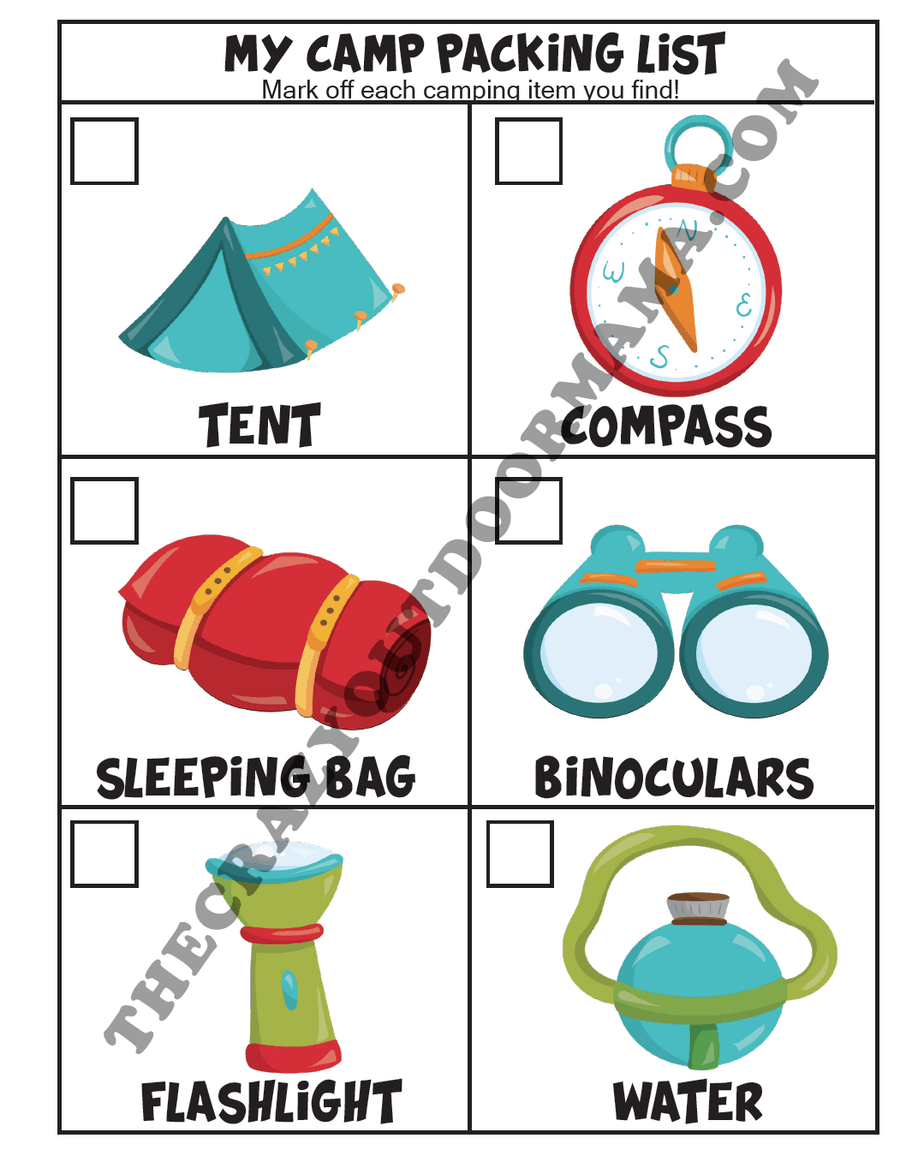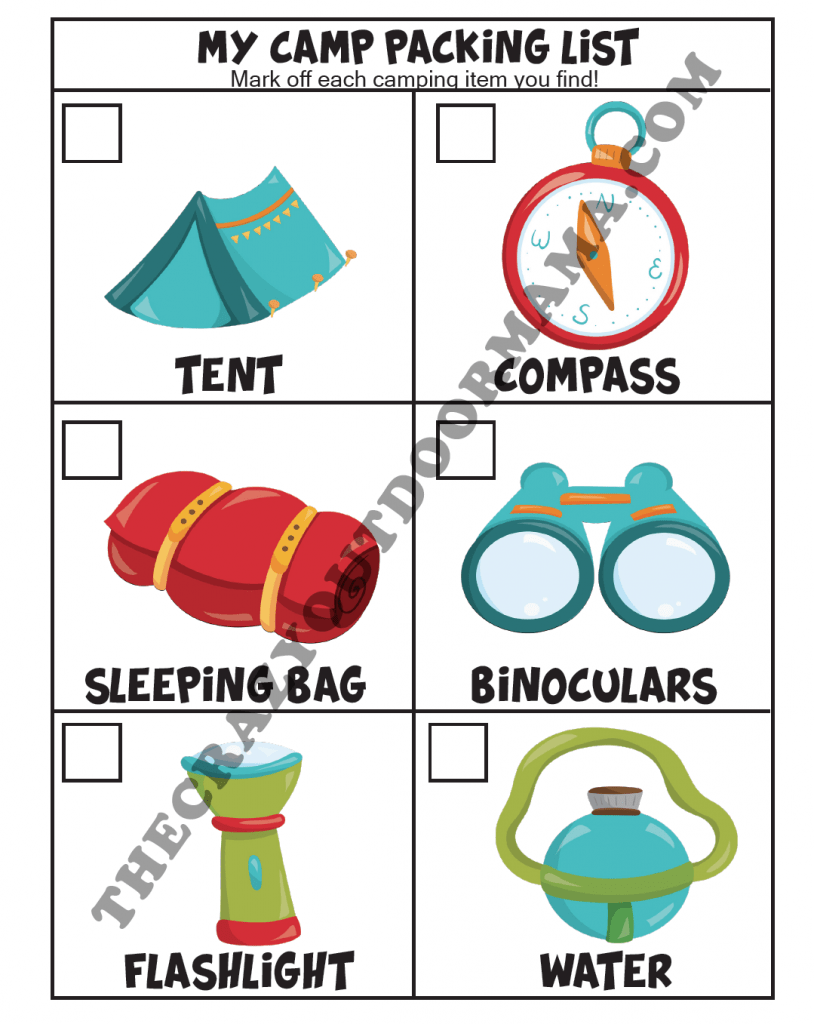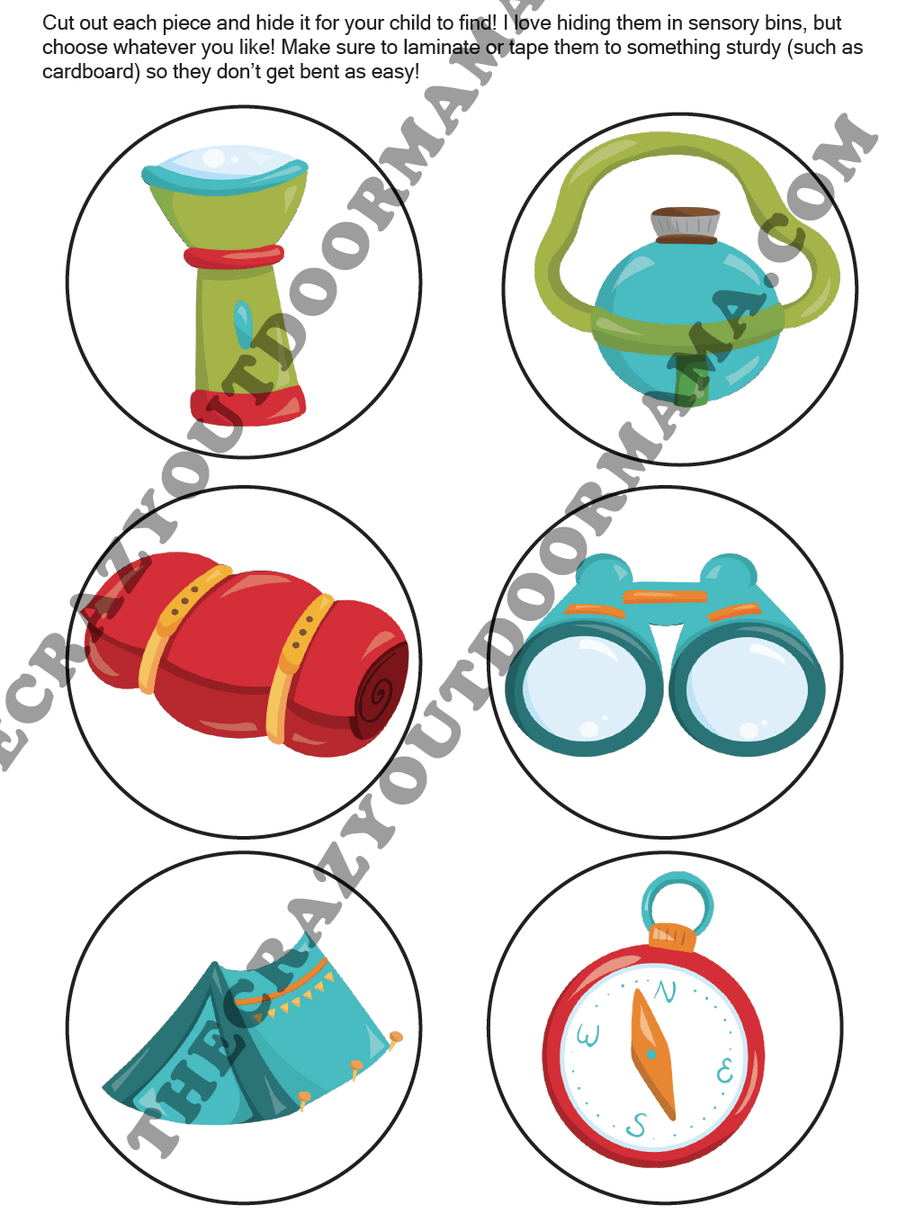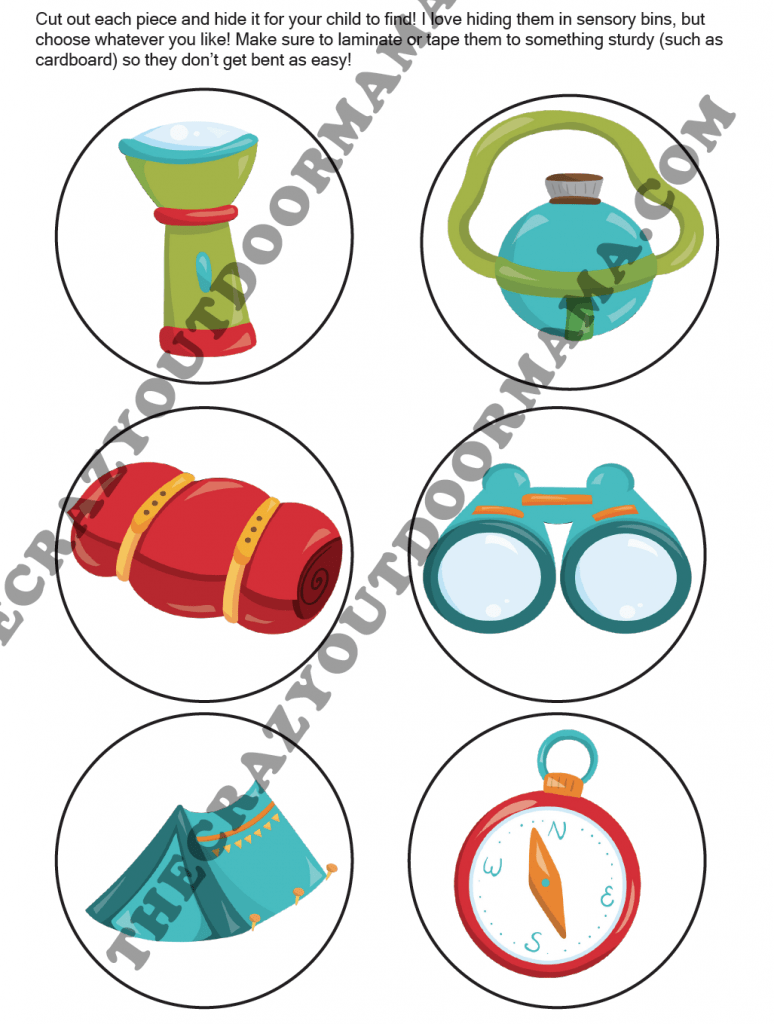 Here are some more fun camp themed crafts to do with your kids!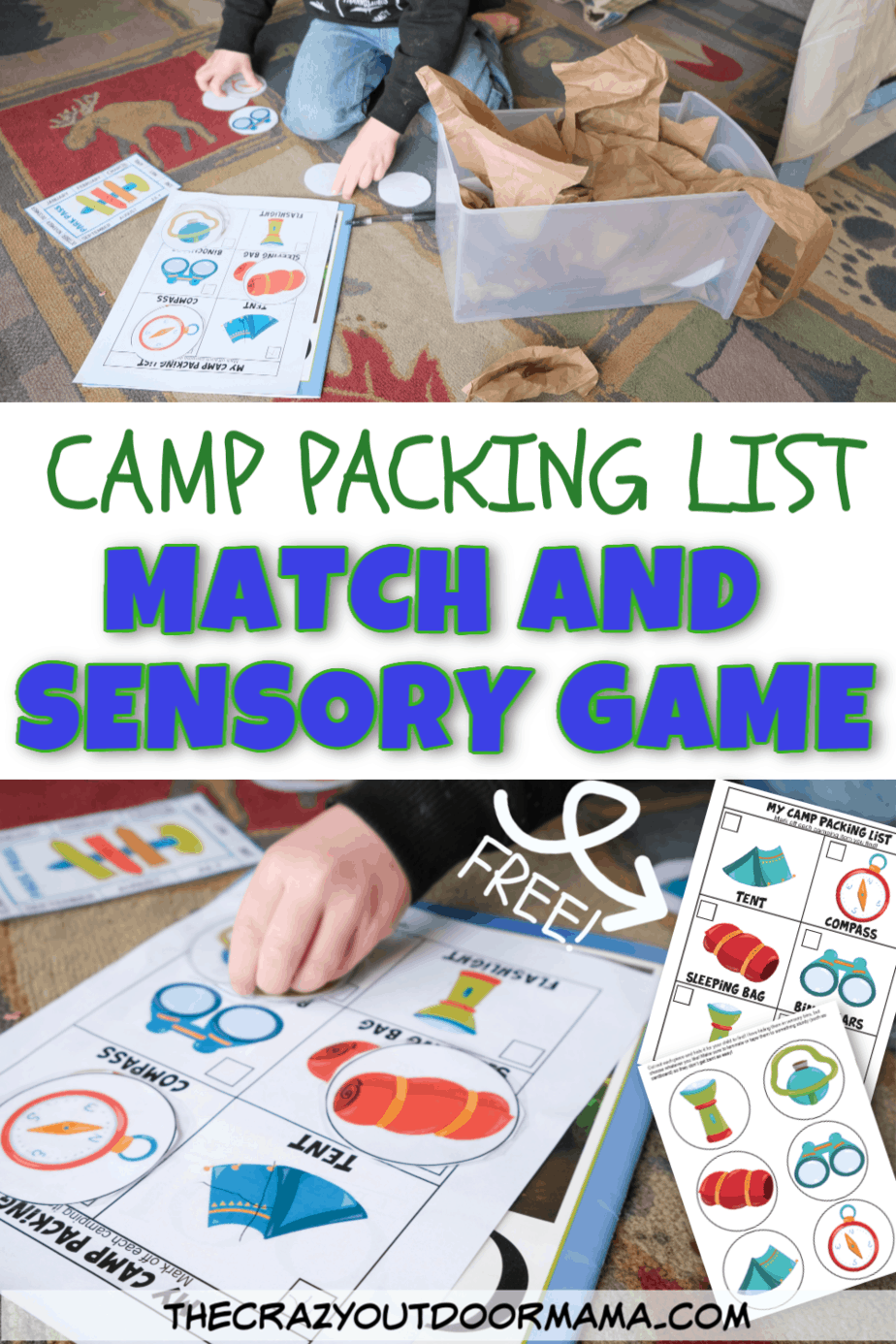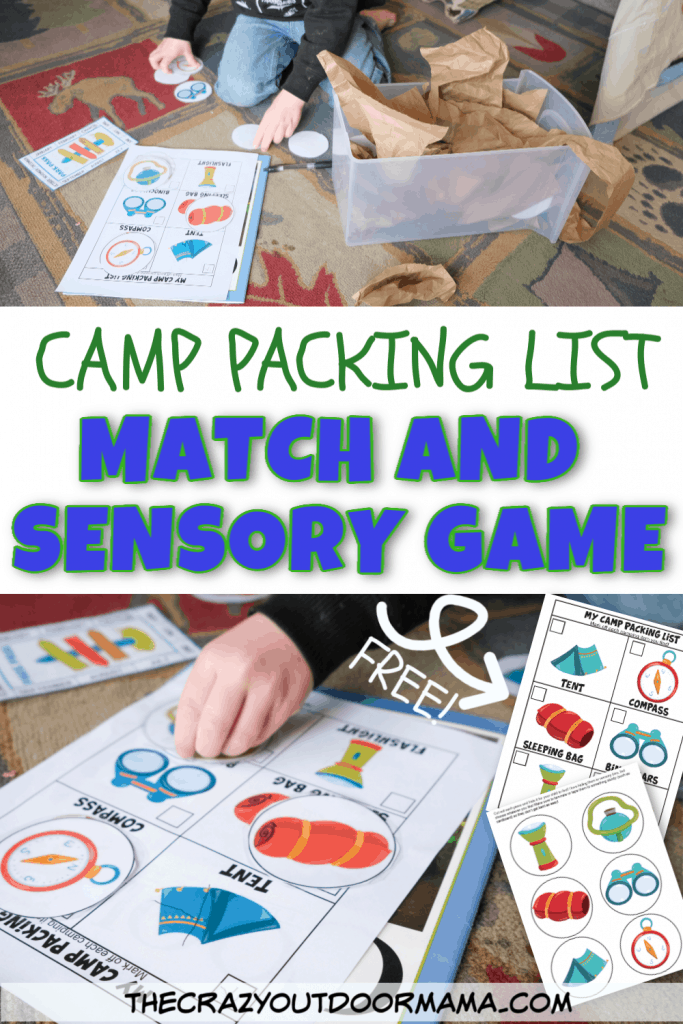 Latest posts by Stacy Bressler
(see all)