If you're looking for a fun popsicle stick and pipe cleaner camp craft with the kids, try making a few of these camp story sticks!
We were creating bridges and things with our popsicle sticks and pipecleaners, then I decided to try to make a butterfly because my girls love them.
We then made a little story about the butterfly, where he flew, etc and they loved being able to hold the butterfly the whole time we were story telling. Then it hit me… I could make a whole set of these with a fun theme and we could take turns pulling sticks and telling stories! And of course, being a camping fanatic, I had to make a camping set!
There's not a super long tutorial really, but I had never thought of something like this and I bet your kids would love the added interactive play along with storytelling too!
If you're looking for some more camping crafts, check out the top 51 camping crafts to do with the kids!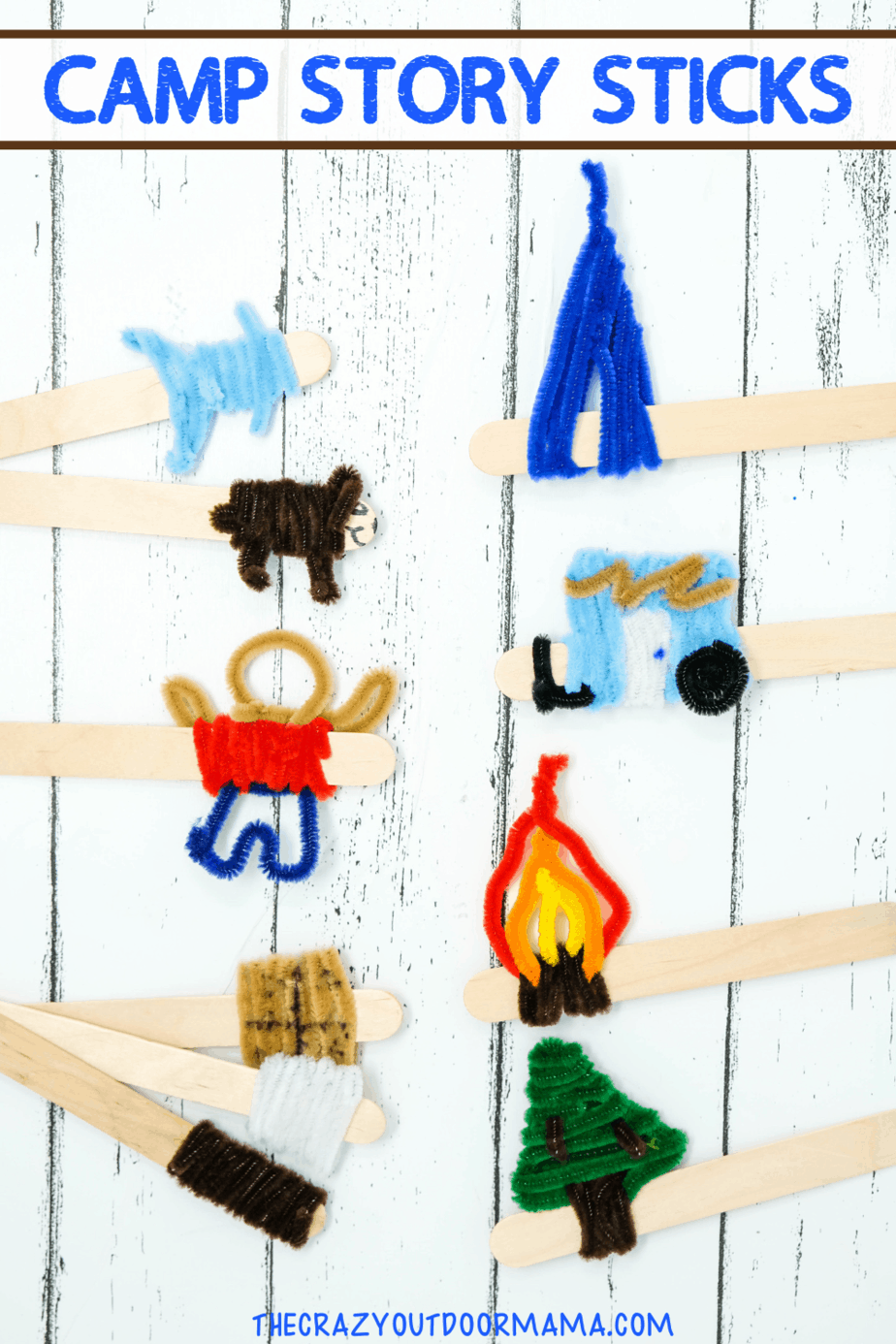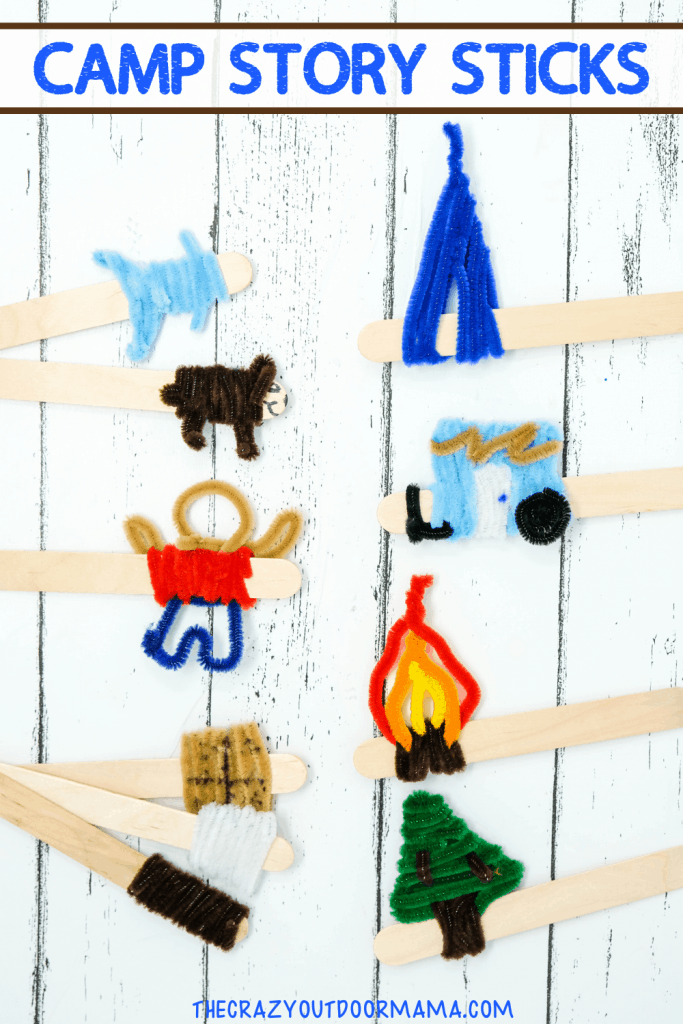 Camp Story Stick Craft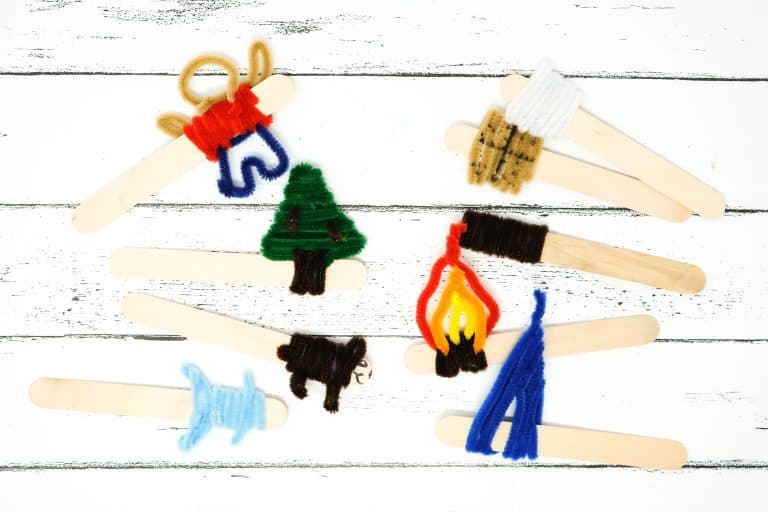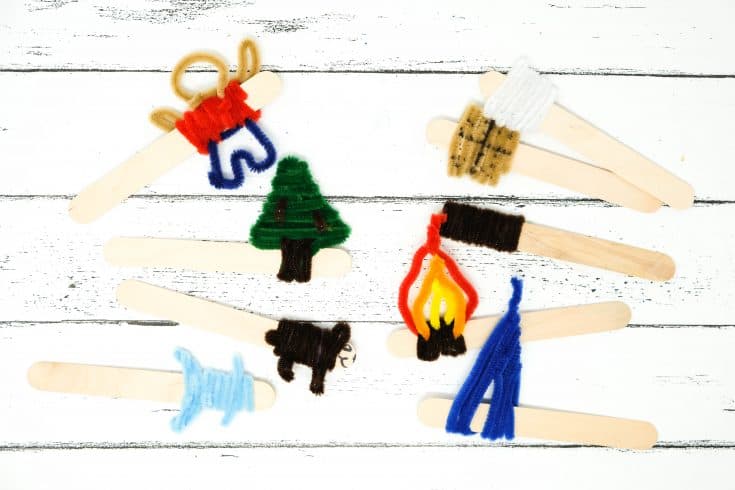 Make camp story time even more fun by using these representative sticks! Either take turns drawing them and try to make a story from what you picked or just use them with the kids for their next play time!
Materials
Wide popsicle sticks
Pipecleaners
Glue to keep your pipe cleaners in place (optional)
Instructions
No matter the object you're going to make, make the base of the object by wrapping the pipecleaner around the popsicle stick a couple of times. This makes them sturdy!
For larger objects, create a frame and then come back with a second pipecleaner and fill in the space.
Make sure to put a tack or two of glue to keep the shape once complete (we all know how kids are!)
Notes
Create a story time challenge! Put all the sticks pipecleaner side down in either your hand or a non see through jar and have the storyteller pull two (or however many sticks you'd like... the more there are, the longer and harder the story may be to come up with) sticks. See what story they can come up with using whichever two story sticks they picked!
These are so fun to make together – here are some more camping themed crafts!
And if you plan on going camping with the kids… don't forget to grab my kids camping journal from Amazon!
As far as I know, it's the only camping journal for kids who actually camp – IE, it's not a summer camp or boring blank lined journal!
Click the picture below to learn more about it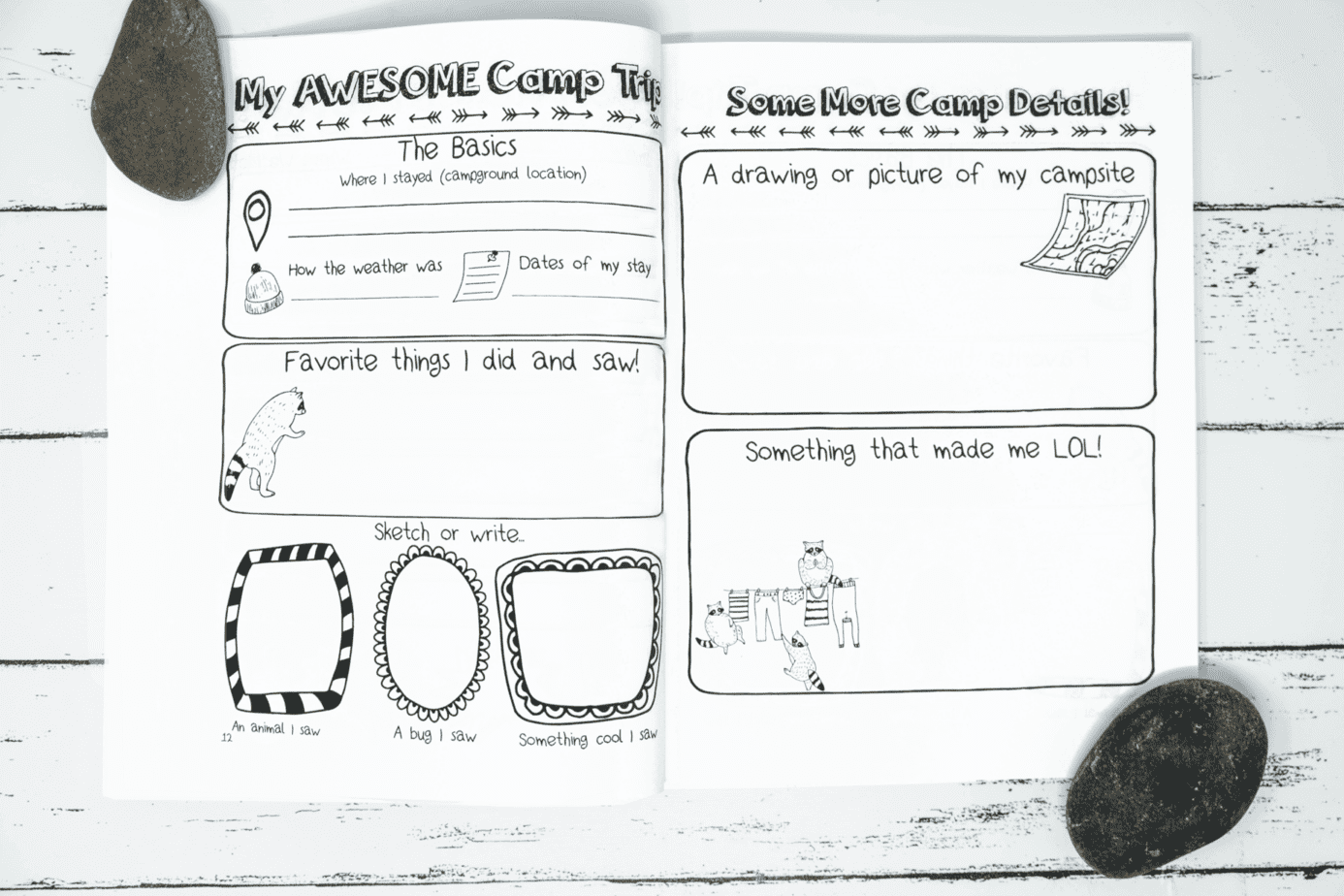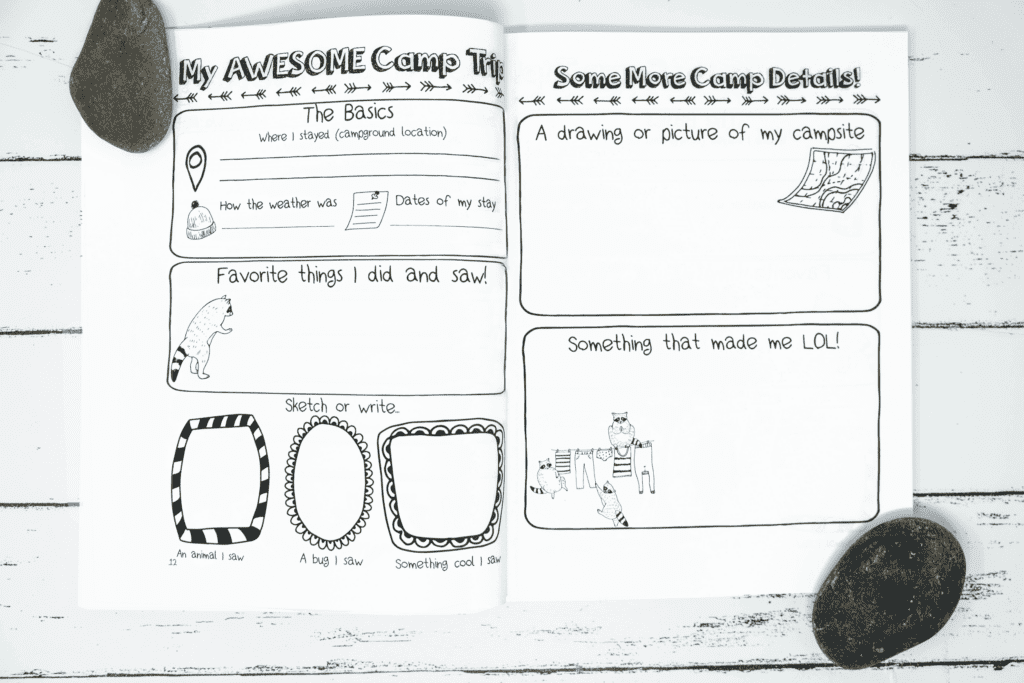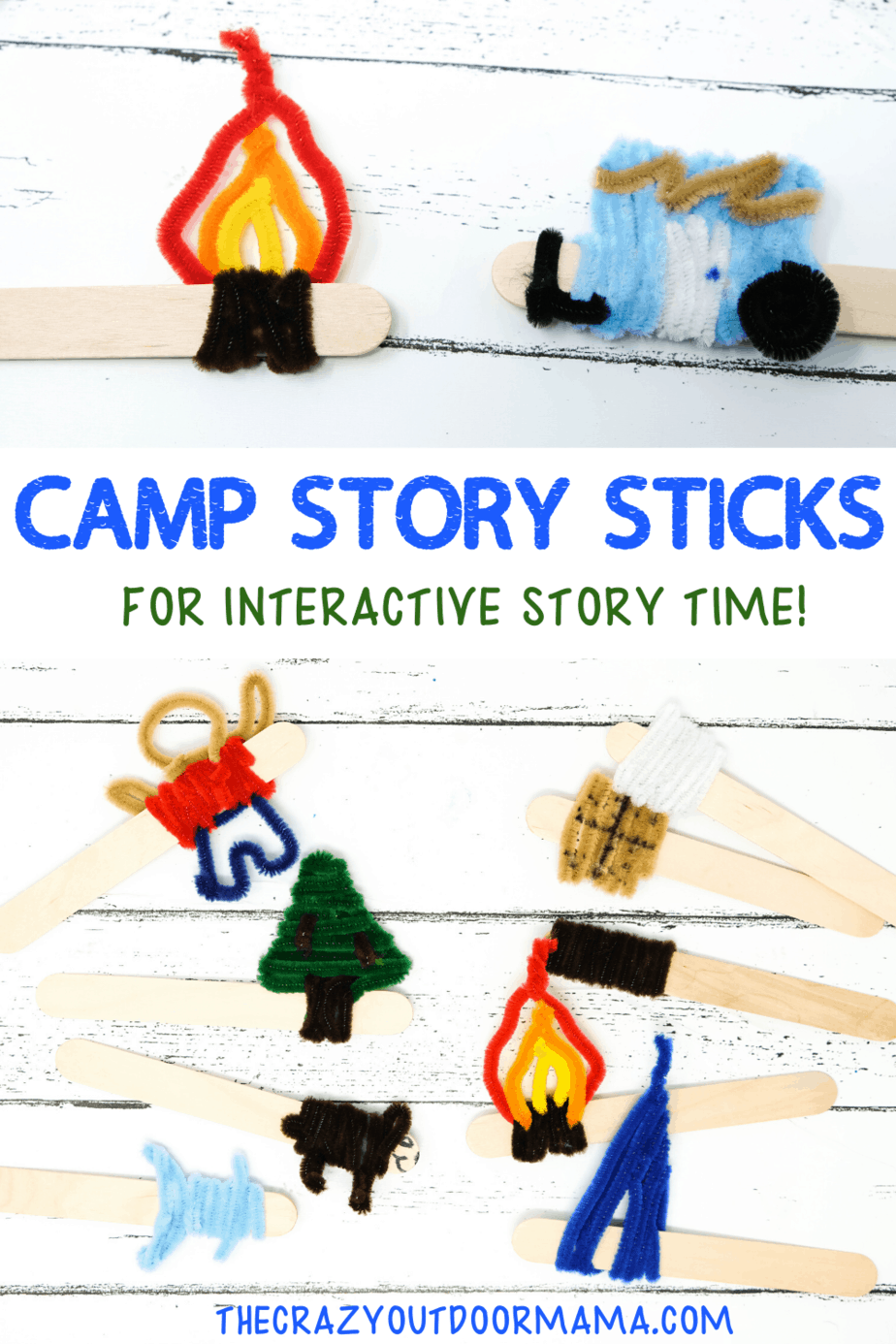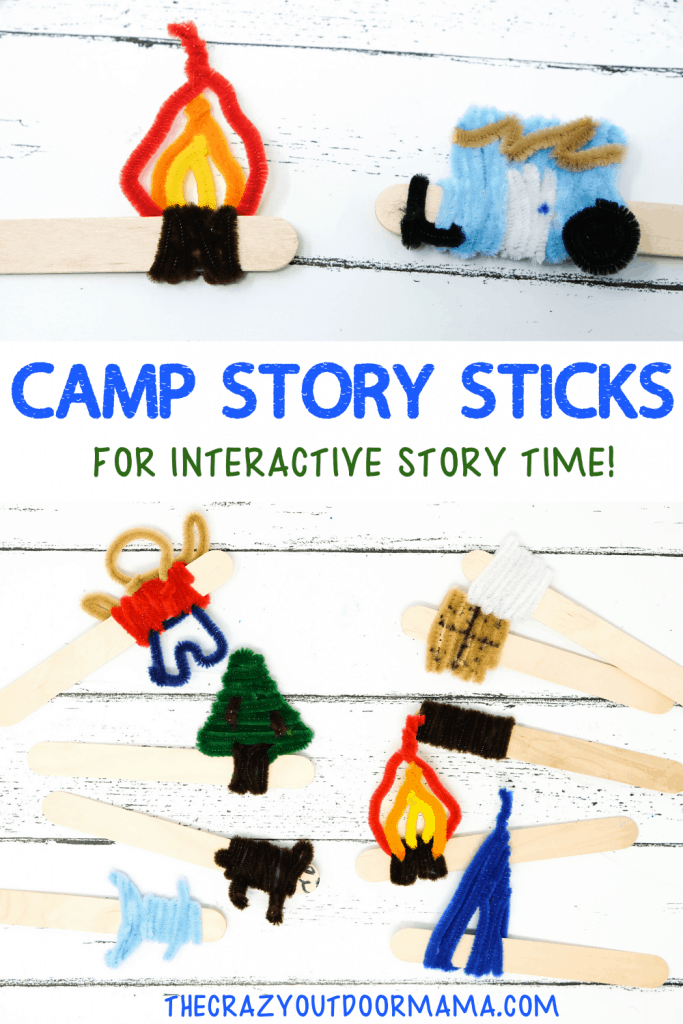 Latest posts by Stacy Bressler
(see all)