If you're thinking about putting a backslash in your RV kitchen or bathroom, here are a TON of ideas on how to do it!
I know when we first walked into Home Depot it was pretty darn overwhelming – all the styles, all the colors… and then we had to decide on how to put it in the camper.
Do we stop at the top, midway? What grout, do we even need it??
Here are a TON of ways to do a backsplash in your camper and a quick FAQ to figure out if this is a good solution for your camper decor!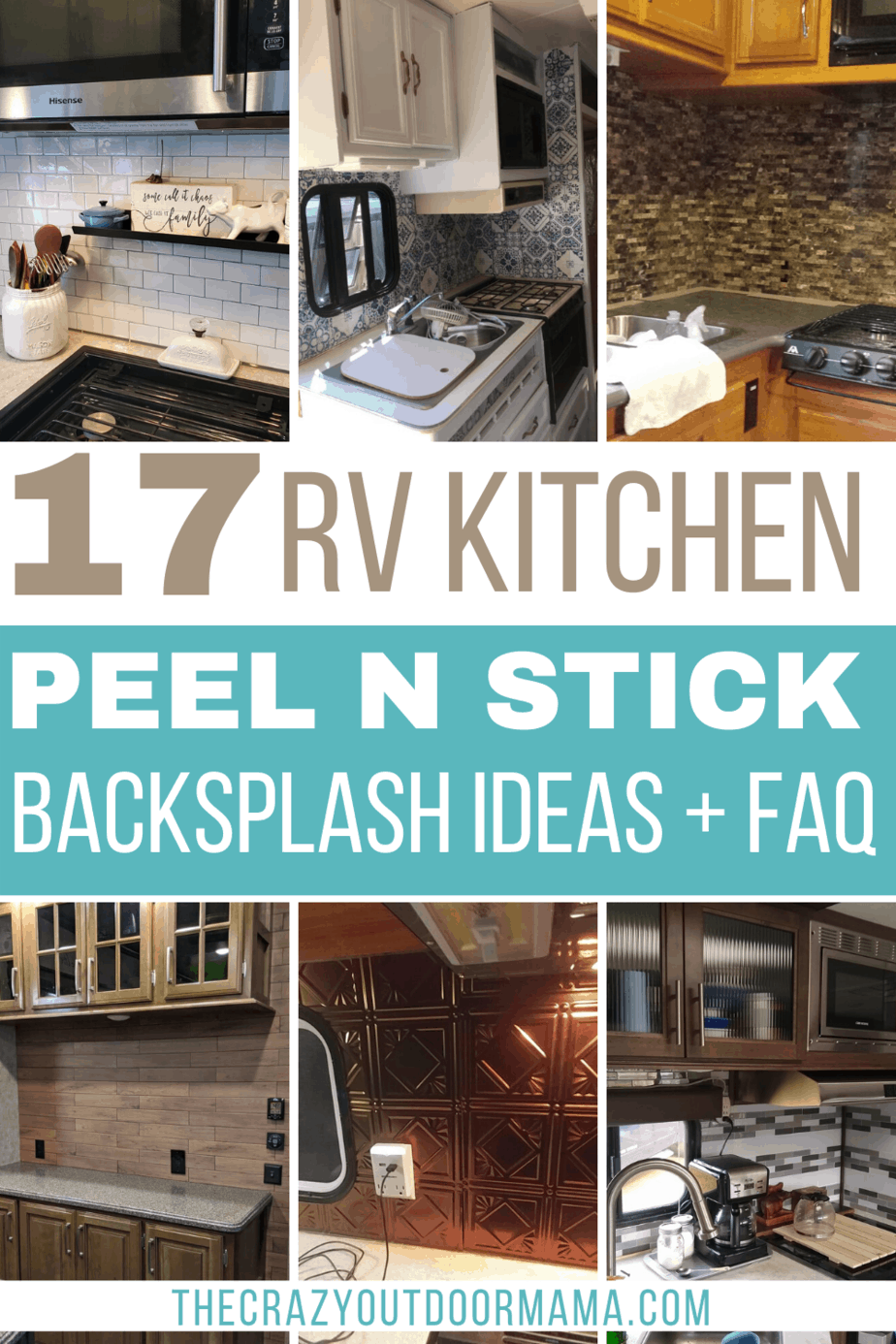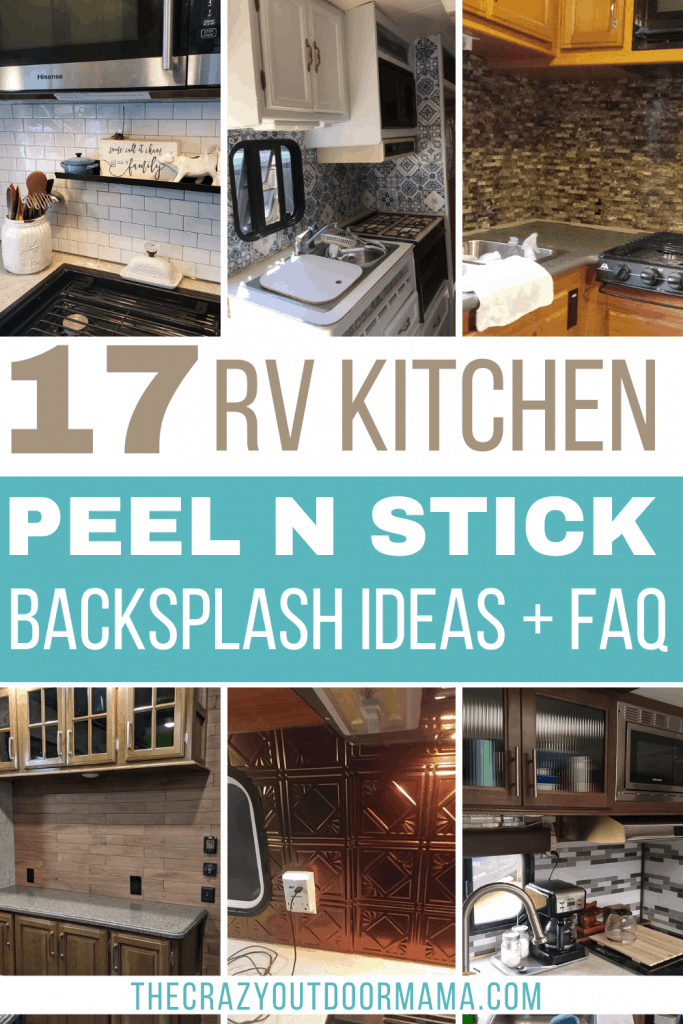 Peel N Stick FAQ
Here's a quick reference guide to some common questions regarding how to applying peel n stick tile to your RV!
What adhesive do I use to make the peel n stick actually stay on the wall in my camper?
Many people used additional adhesive besides just the "stick" from the peel n stick. Hard as nails adhesive tends to be the top choice for this!
How do I prep my RV's walls for the peel n stick?
Clean the wallpaper with alcohol and make sure it's dry! If you recently painted the walls, it's recommended that you wait around three weeks before applying the tiles to ensure it's fully dry.
If you're looking for a specific wall type, I found this guide very helpful! I also included a video below
If doing actual tiles, what kind of grout should I use that can handle the movement of the RV?
Use a flexible, silicone grout (not cement based grout!) Save your walls incase you decided to change your mind and use a tile setting mat so that it comes off easy without damaging your walls.
How do I fill in the small gap between where tiles end and wall ends
Try creating a wood border to act as trim in hard to fill in spots, or create a wood border wherever you want the tile to stop so that it has a finished look.
How do I put the tile near my camper's window frames
Try loosening the frames, putting the tile under it and retightening for a seamless look!
Camper Kitchen Backsplash Ideas (using peel n stick!)
1. Two different tiles (solid white and checkered) Bobby's wife used a bit of caulk on the back to help them stick since they are glass.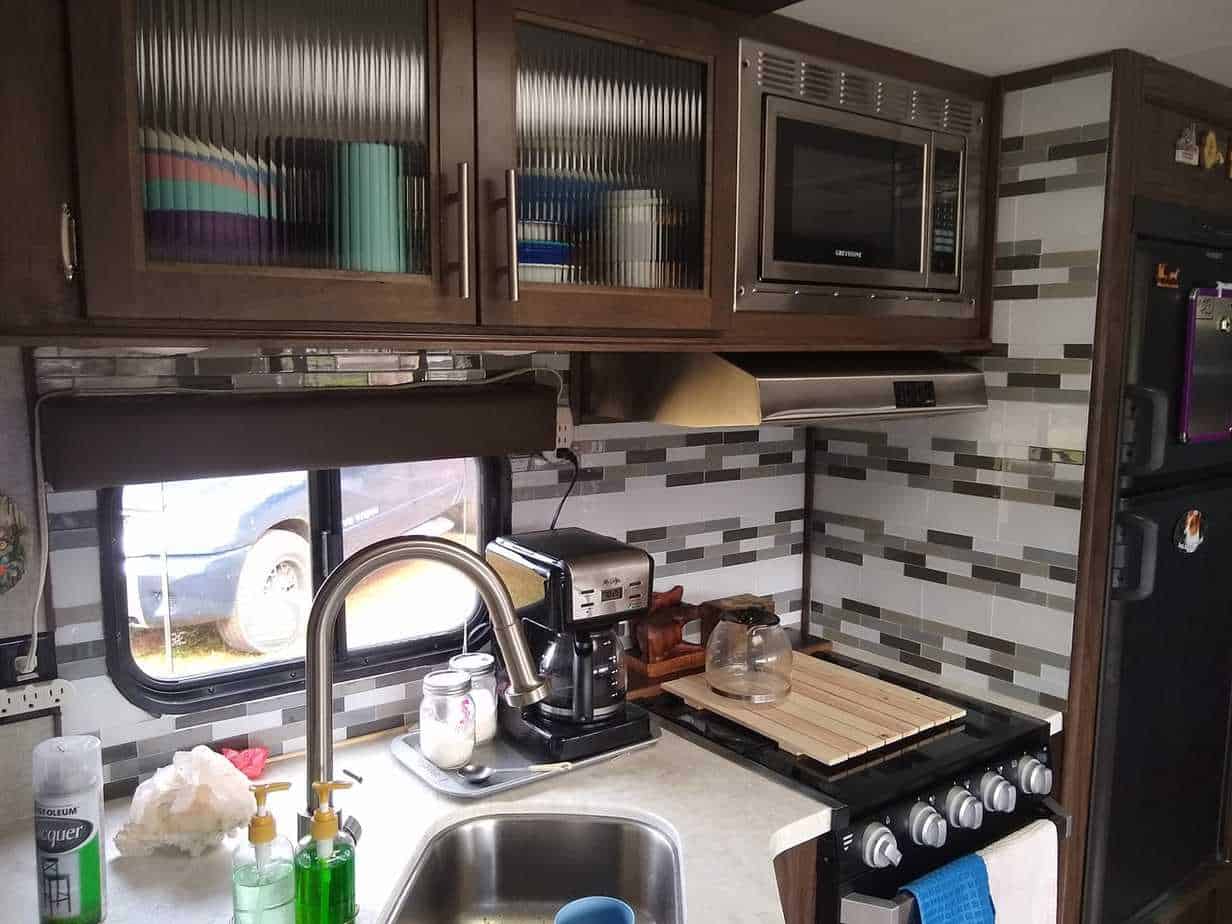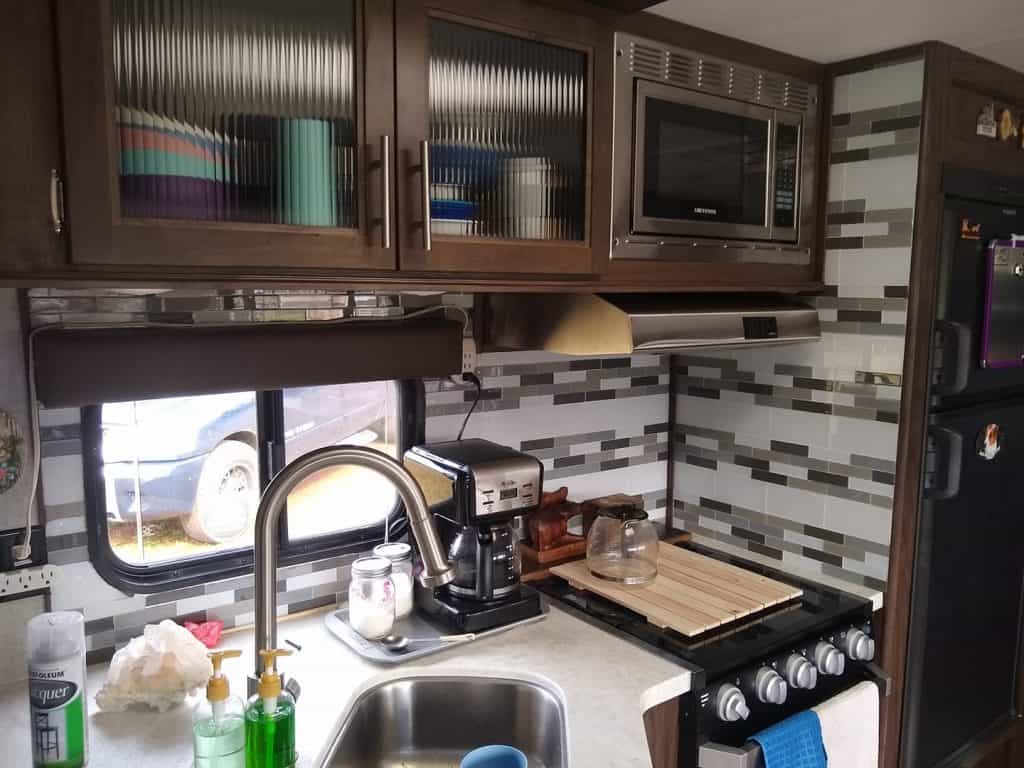 2. Neutral colors full wall to the window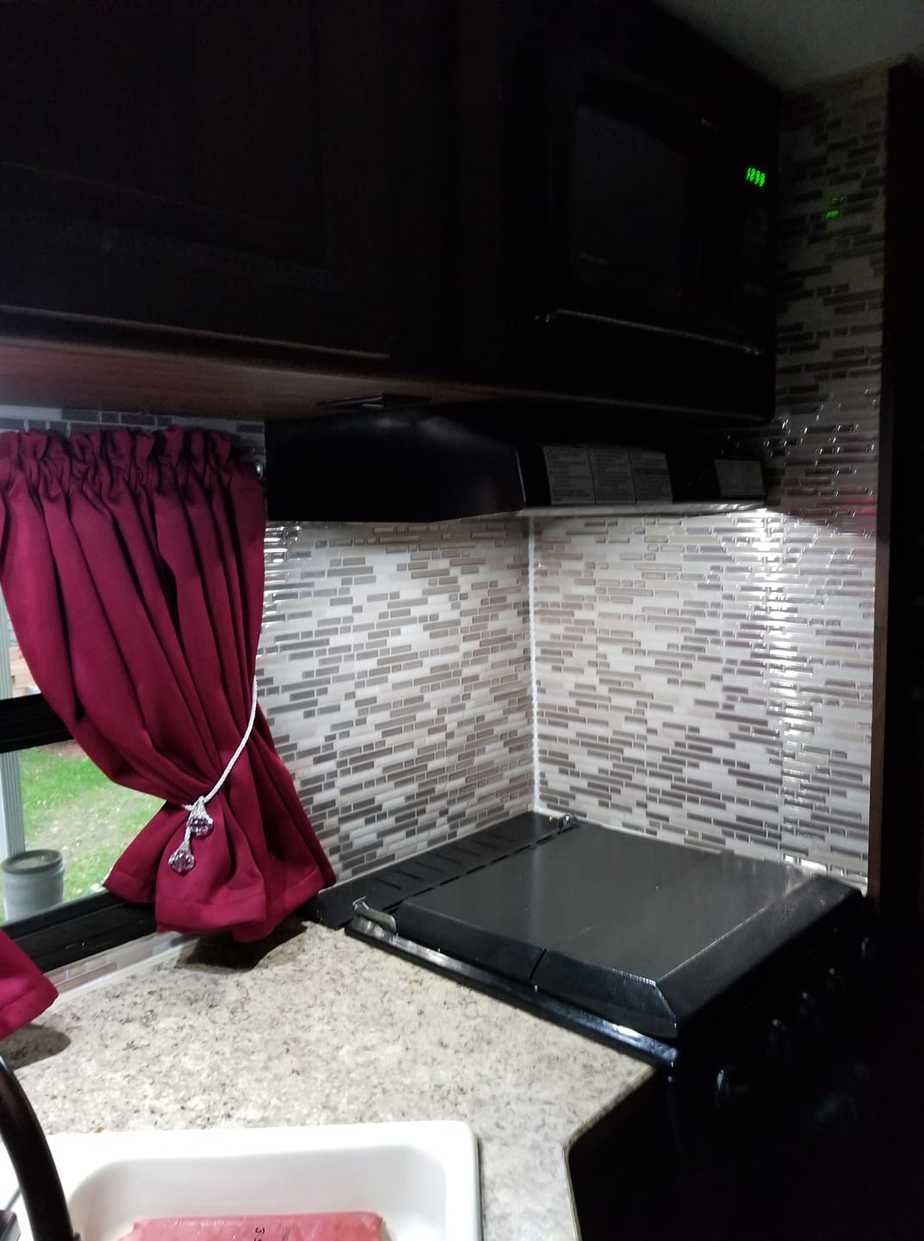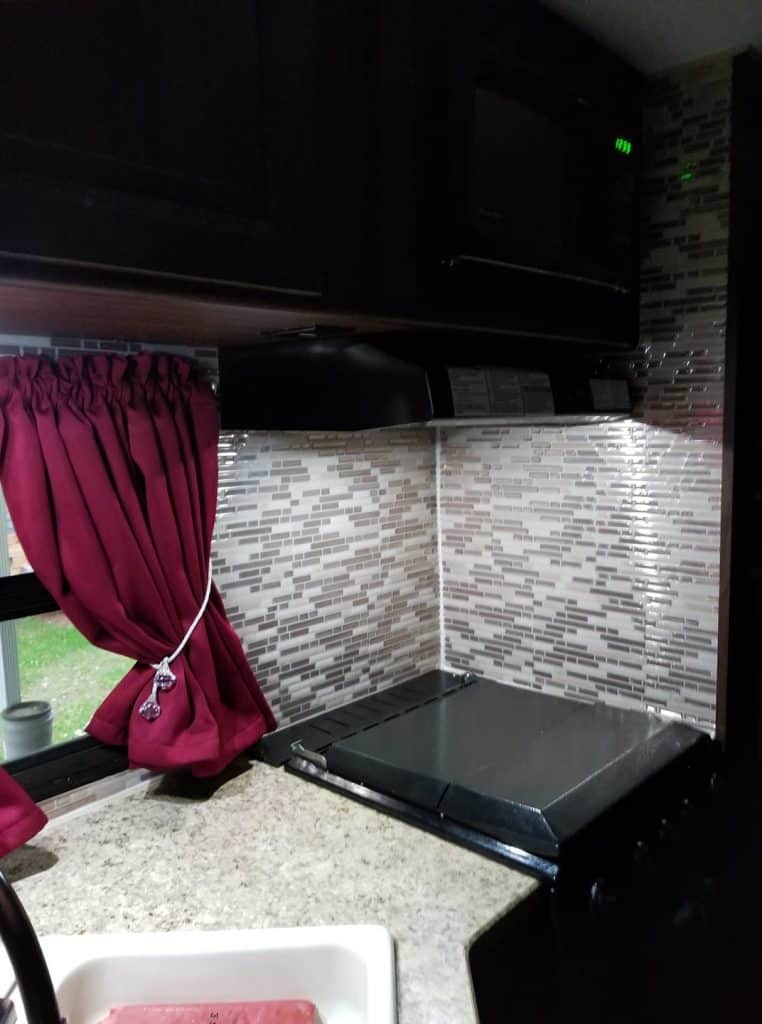 3. Pretty full wall arrow shaped tiles – These are peel and stick tiles from Walmart! Here is a similar style on amazon!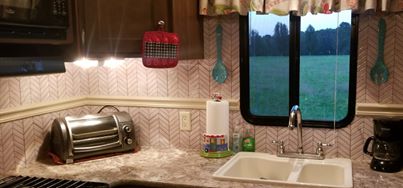 4. Peel and stick floor tiles can work for a wall too! – Just make sure to use some extra adhesive such as gorilla glue construction adhesive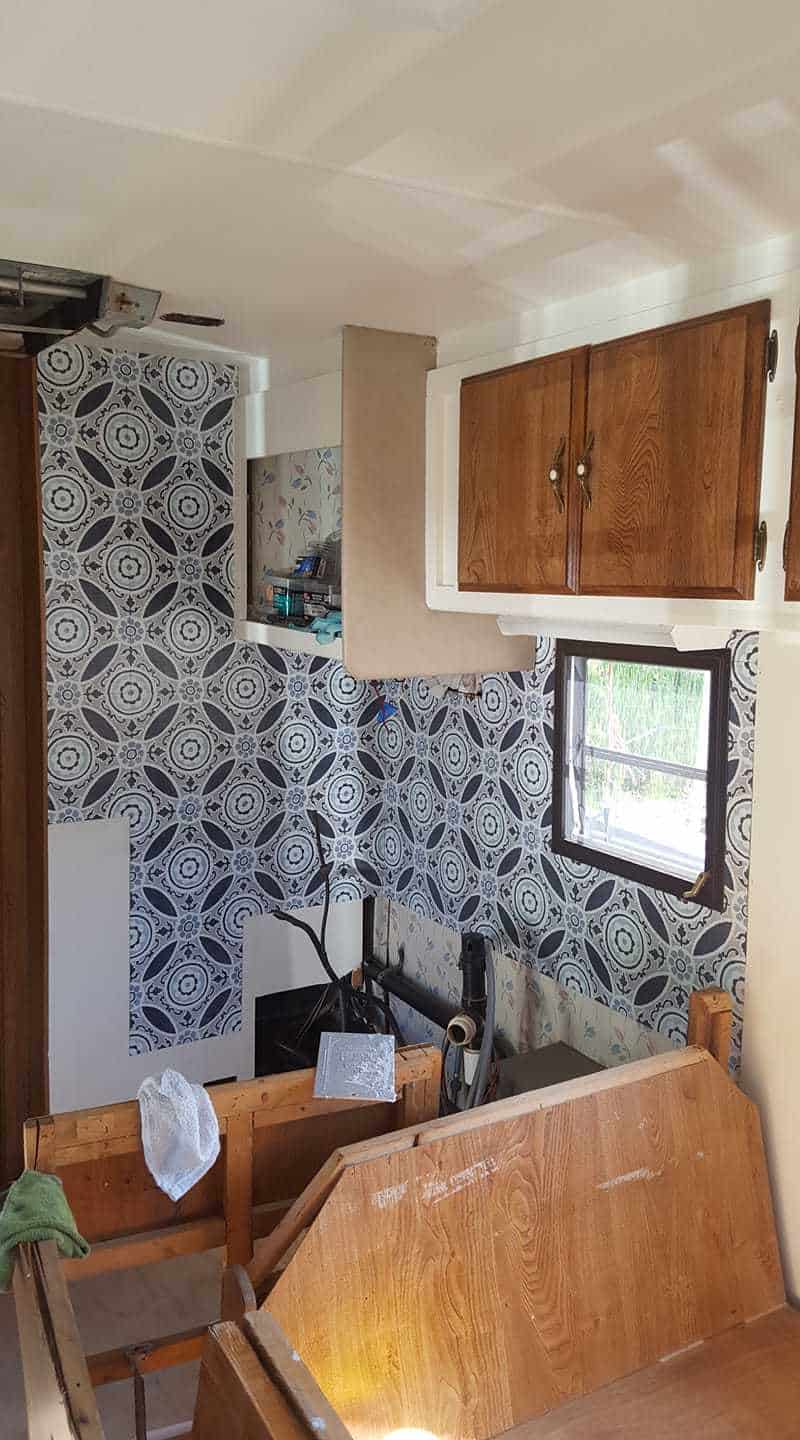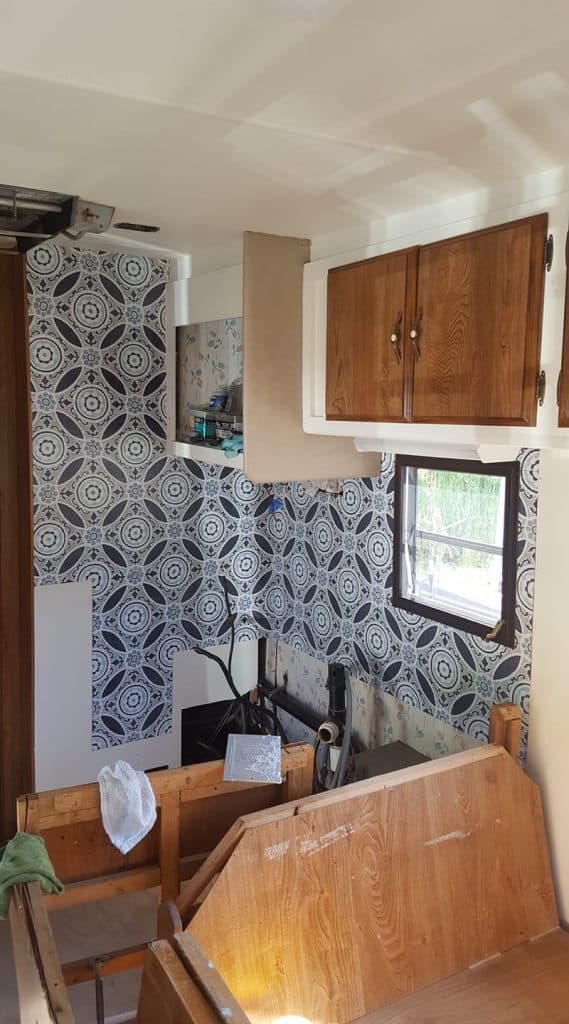 5. Off white tile backsplash – Here is a similar off white subway peel n stick tile on Amazon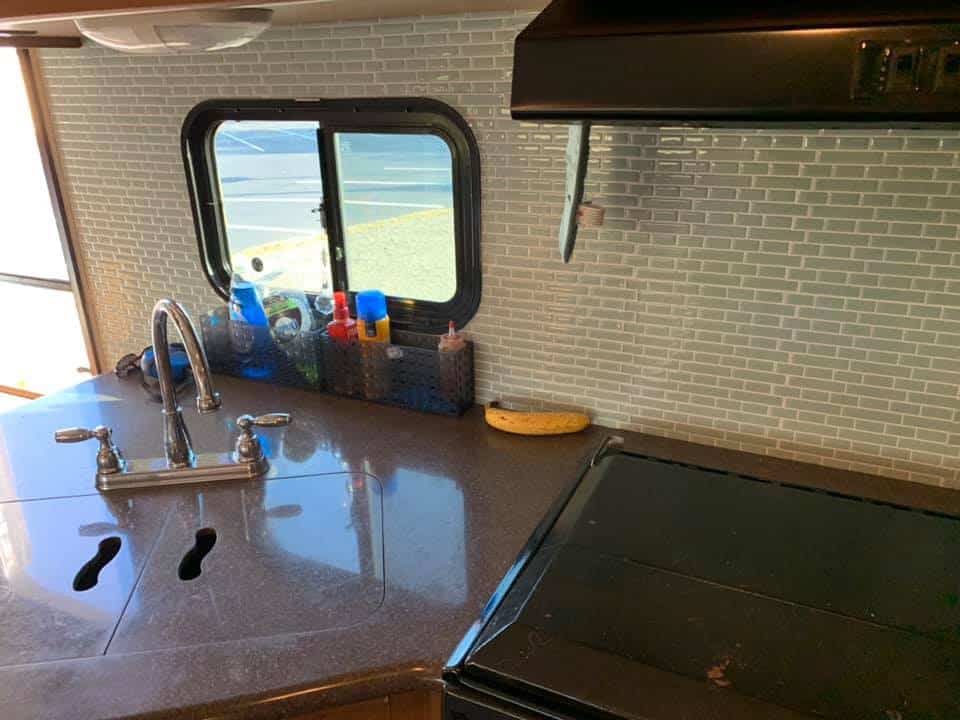 6. Blue and white tiles with an intricate design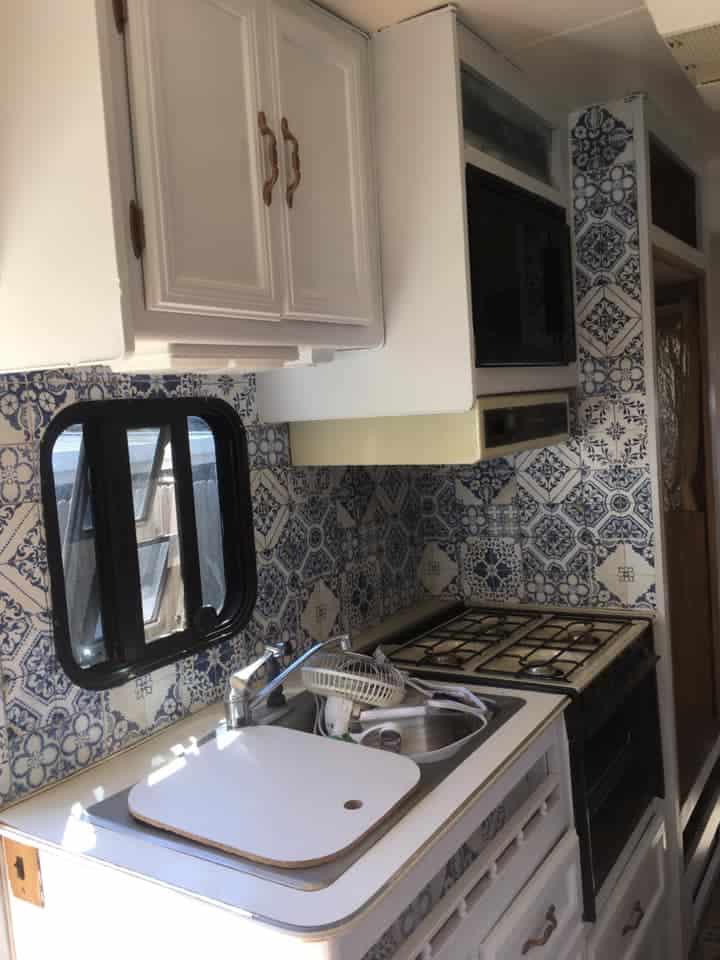 7. A metallic look – These were not peel and stick but instead actual sheets than can be cut to size with scissors and anchored with double stick tape (heavy duty I hope!)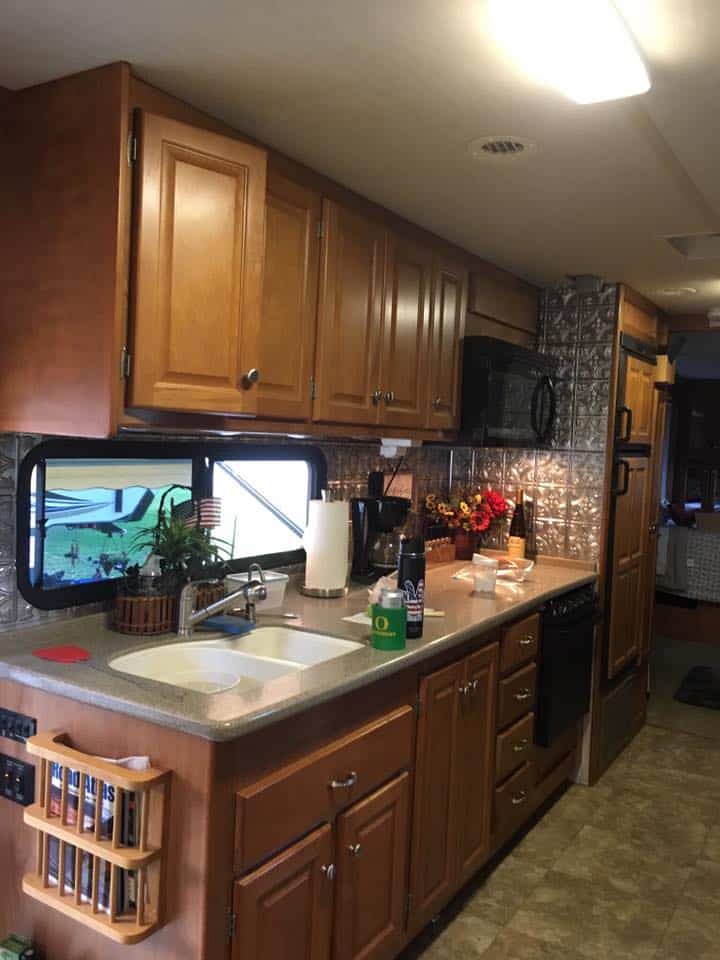 8. Subway tile in white for a light, happy feel!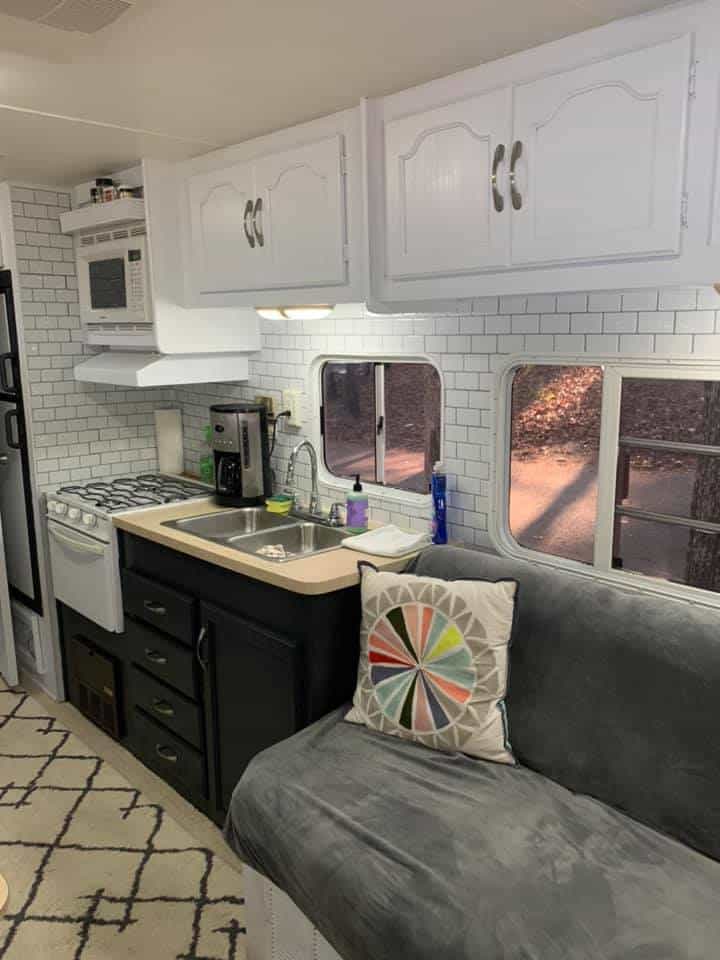 9. A modern design using peel and stick floor tiles – this person used wall base adhesive since they did not stay up on their own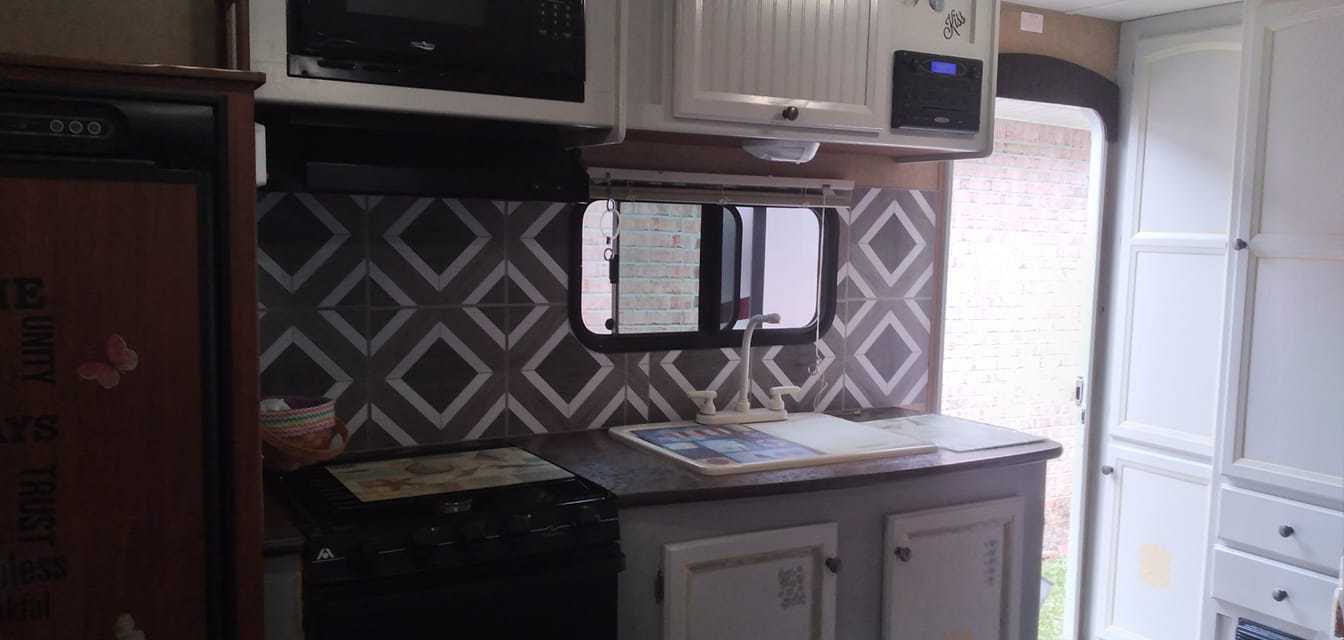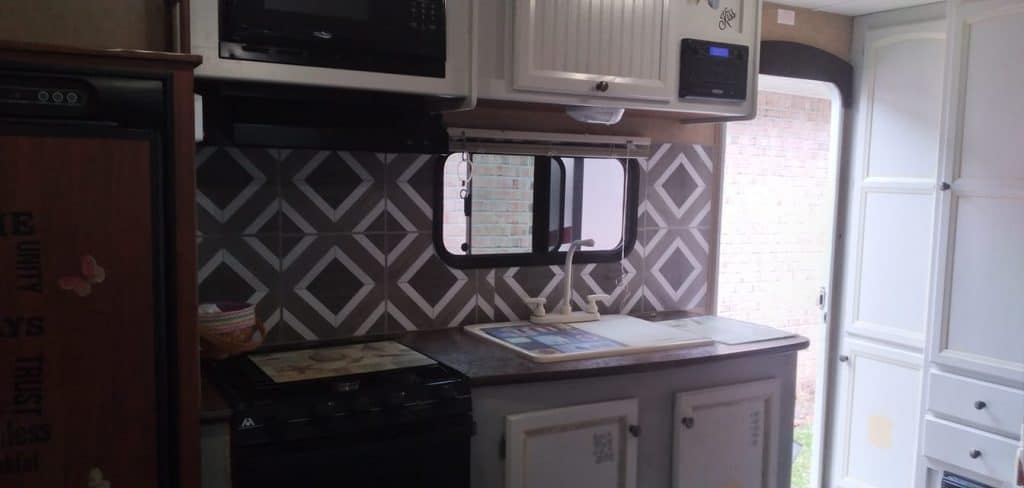 10. Stainless steel peel and stick for an easy cleanup (and very sleek look) – Check out these similar subway stainless matted metal tiles to get the same!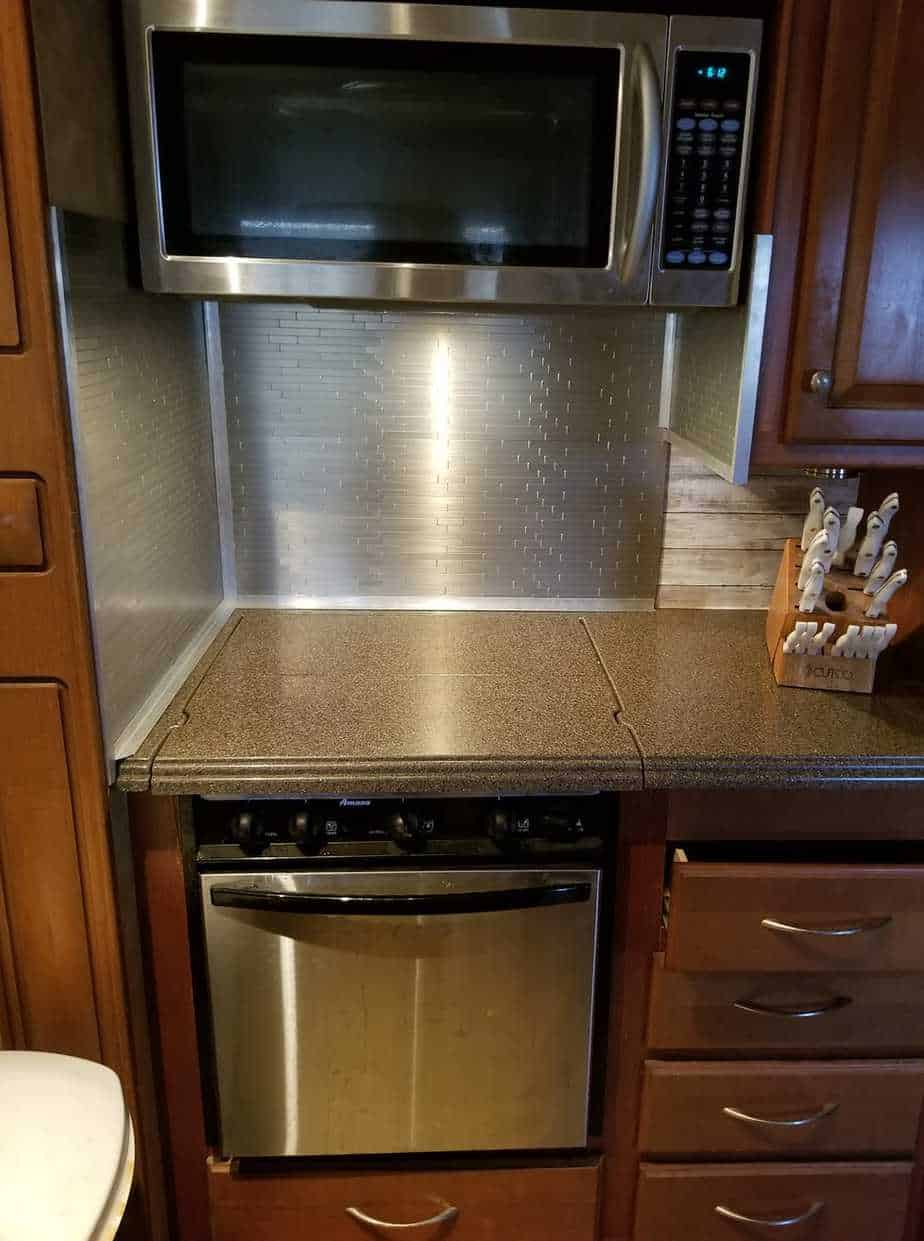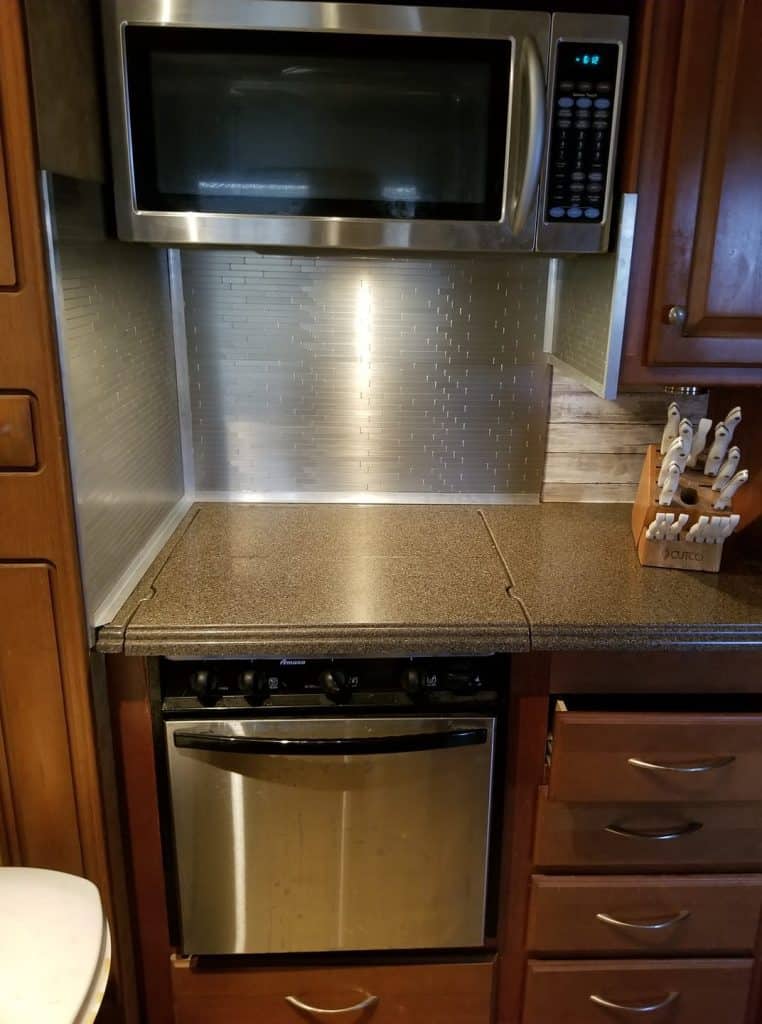 11. Beautiful natural wood look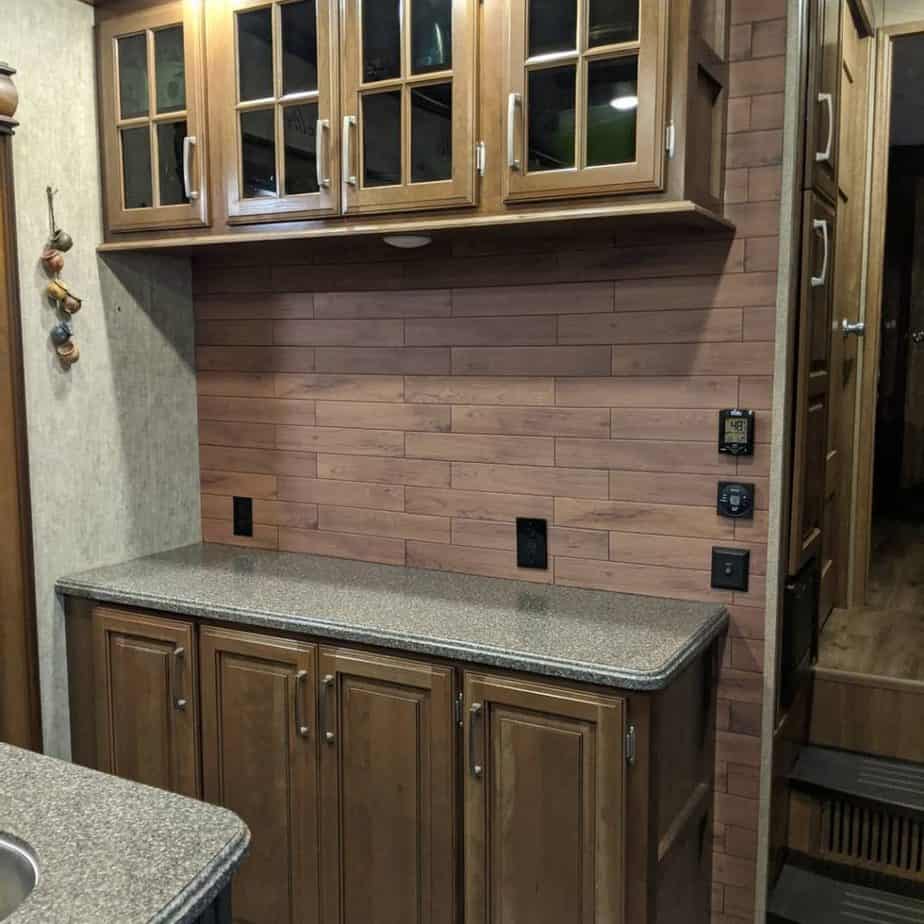 12. Pretty blue backsplash (it reminds me of the ocean!) Here is where she purchased this on Amazon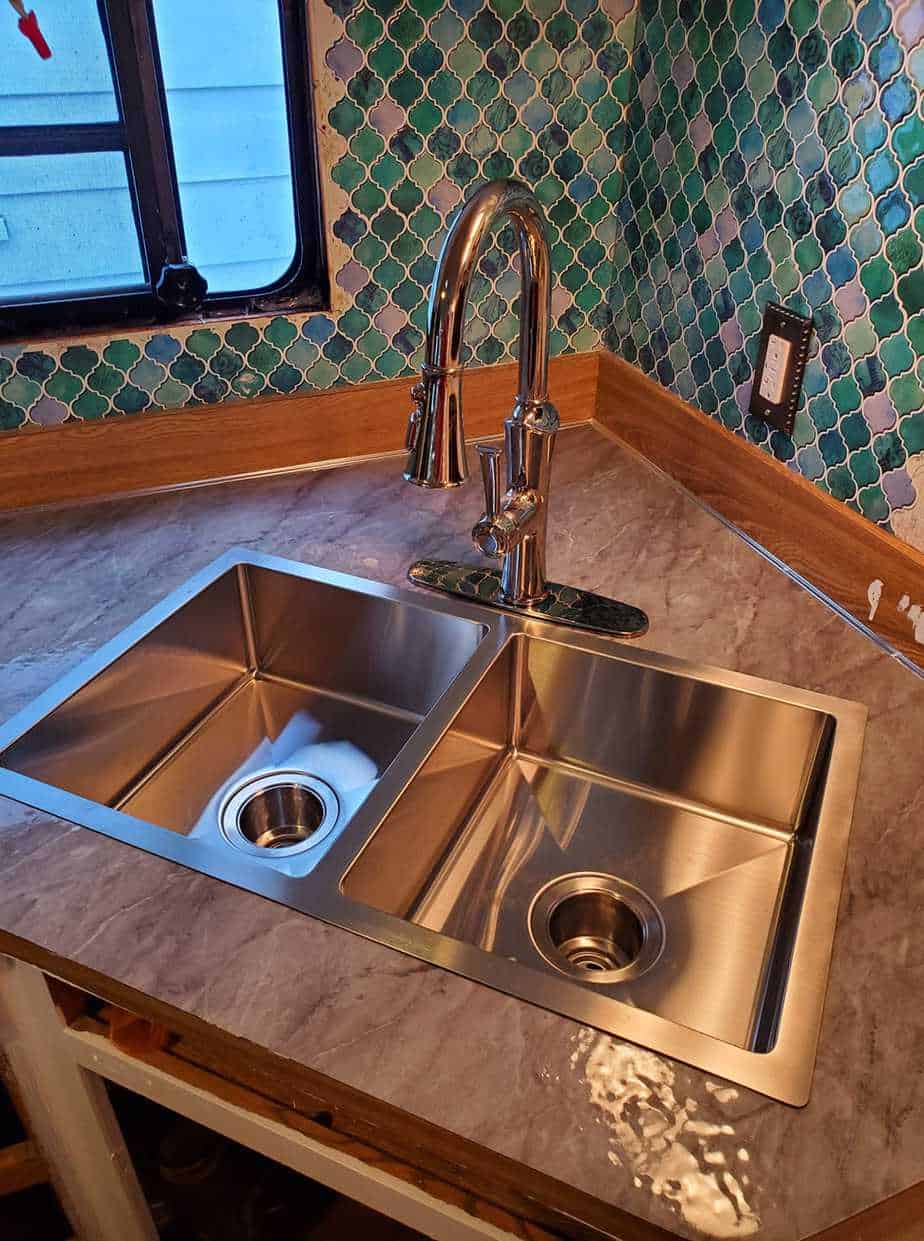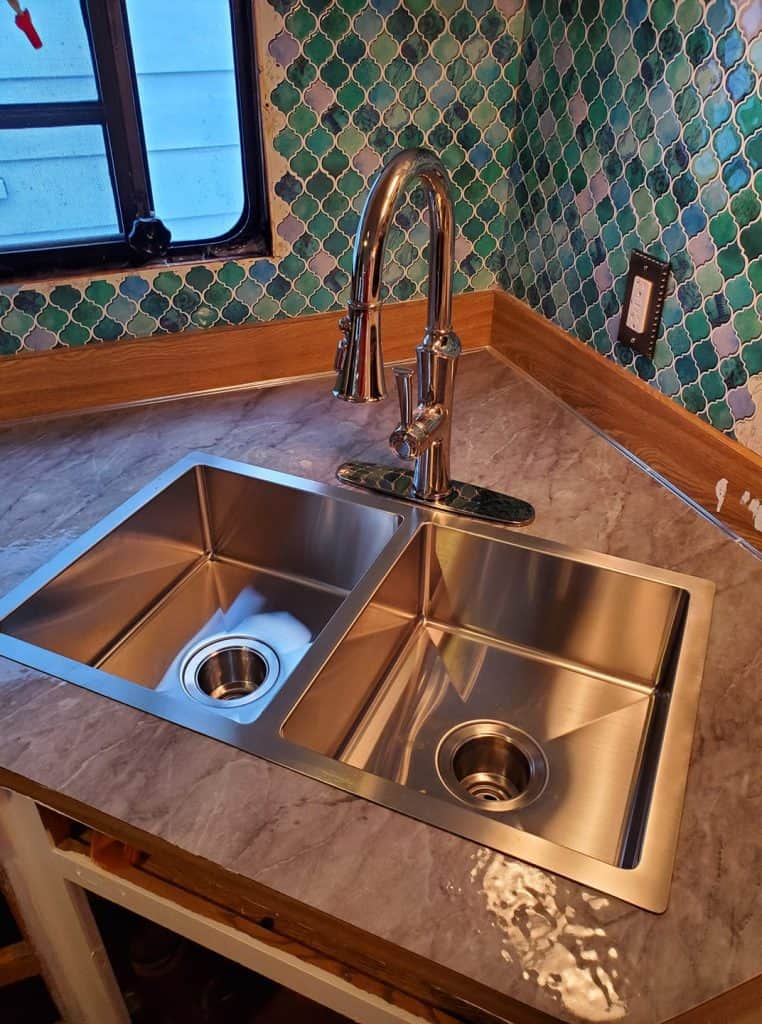 13. Copper looking backsplash with a simple design on it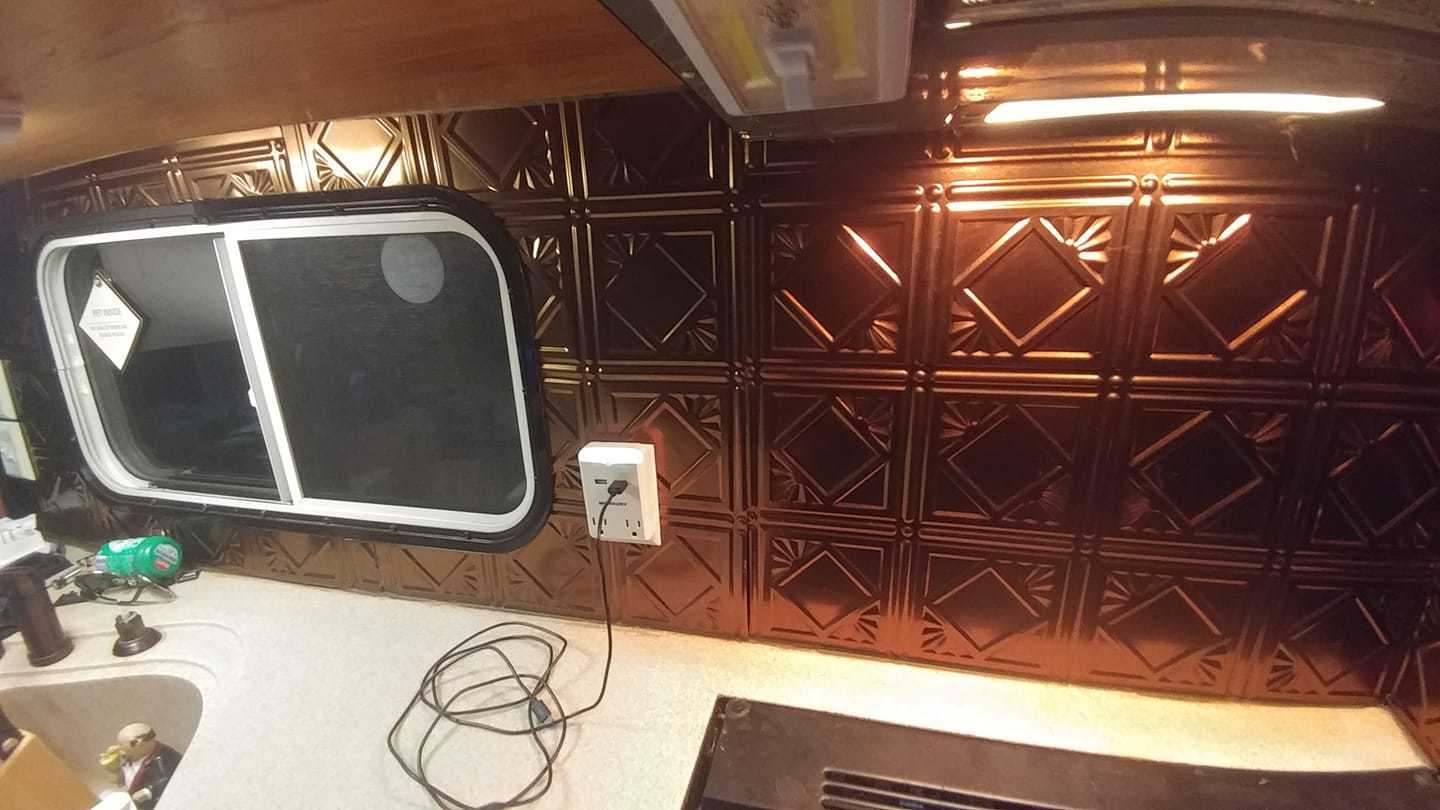 14. Small square tiles – I love the brown earth tones! See a similar style on Amazon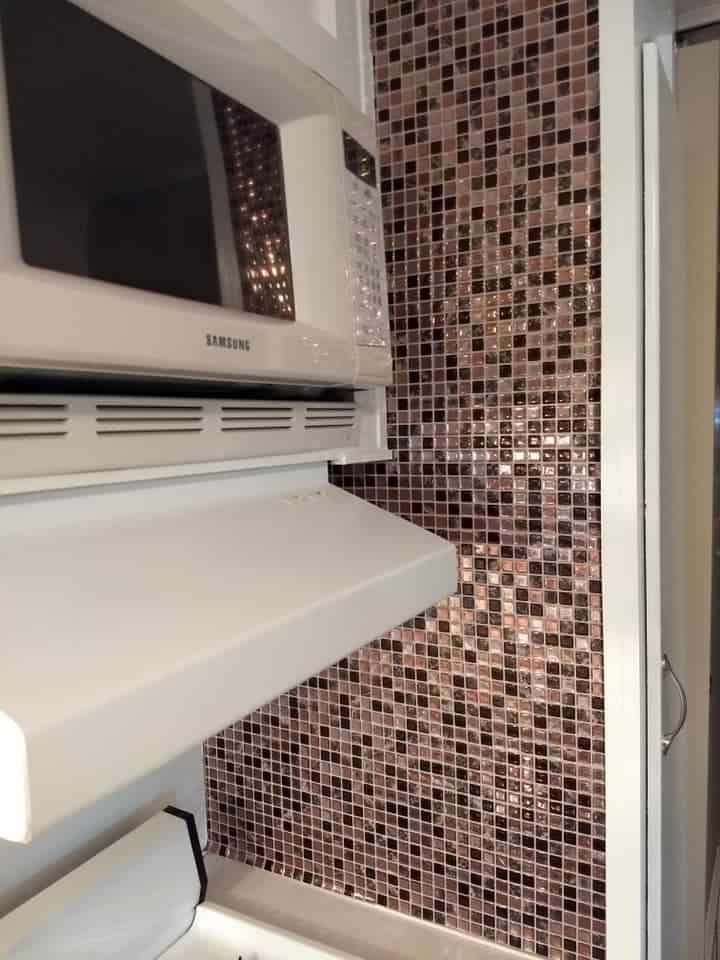 15. Subway tiles, but just in the kitchen area (notice the cut off where the kitchen ends)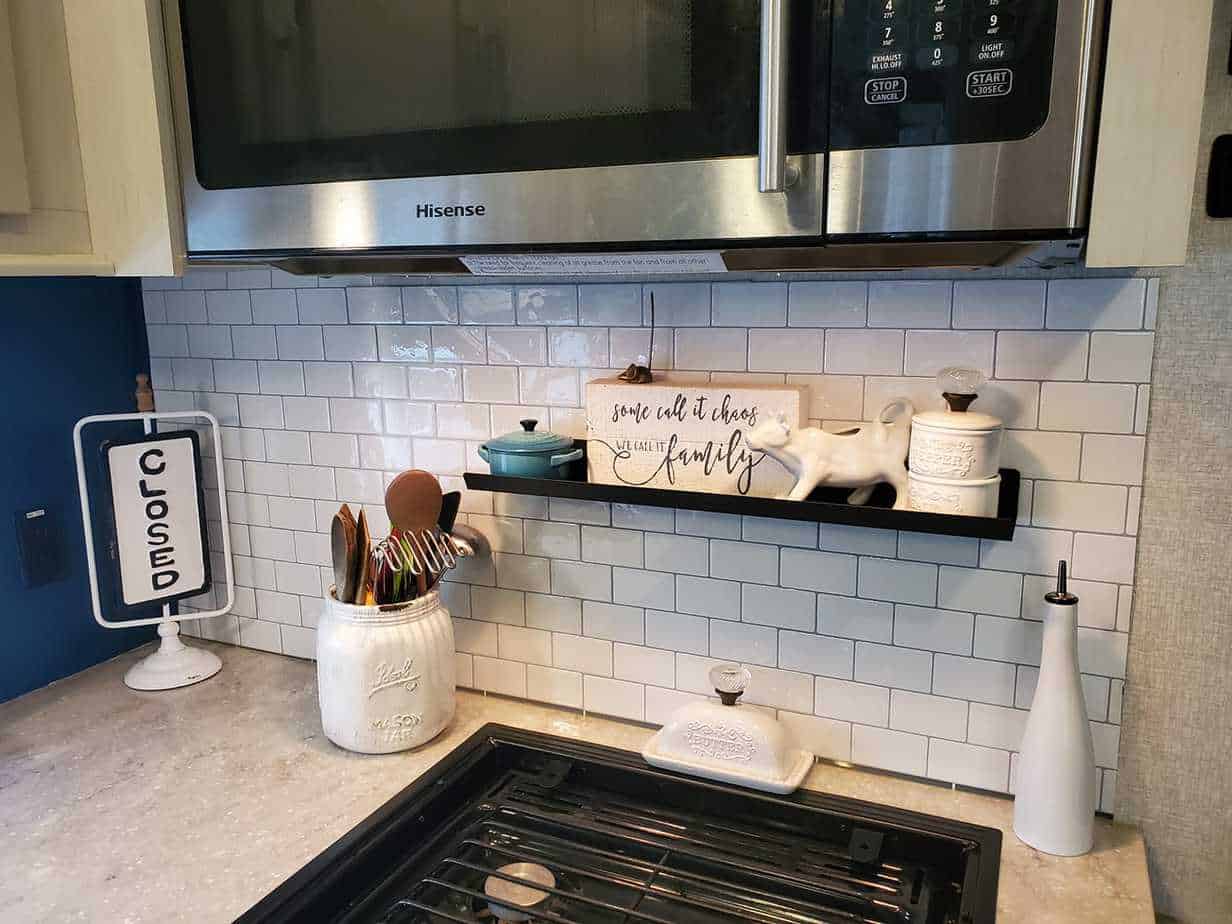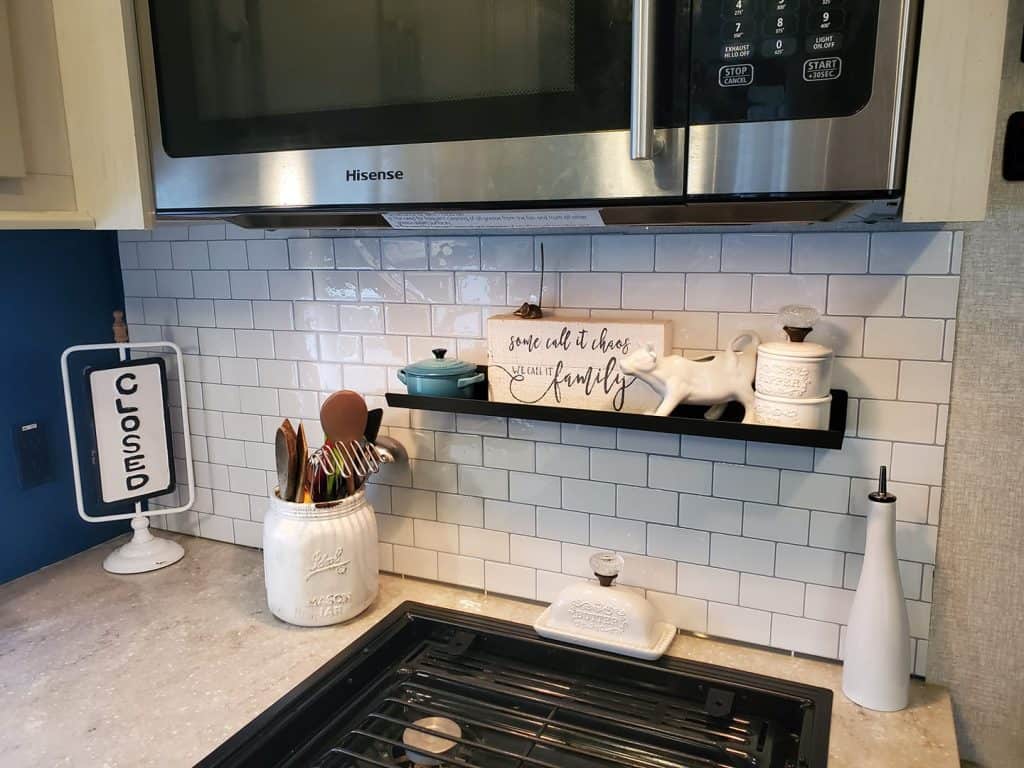 16. Peel and stick raised stone – I love the natural look this creates!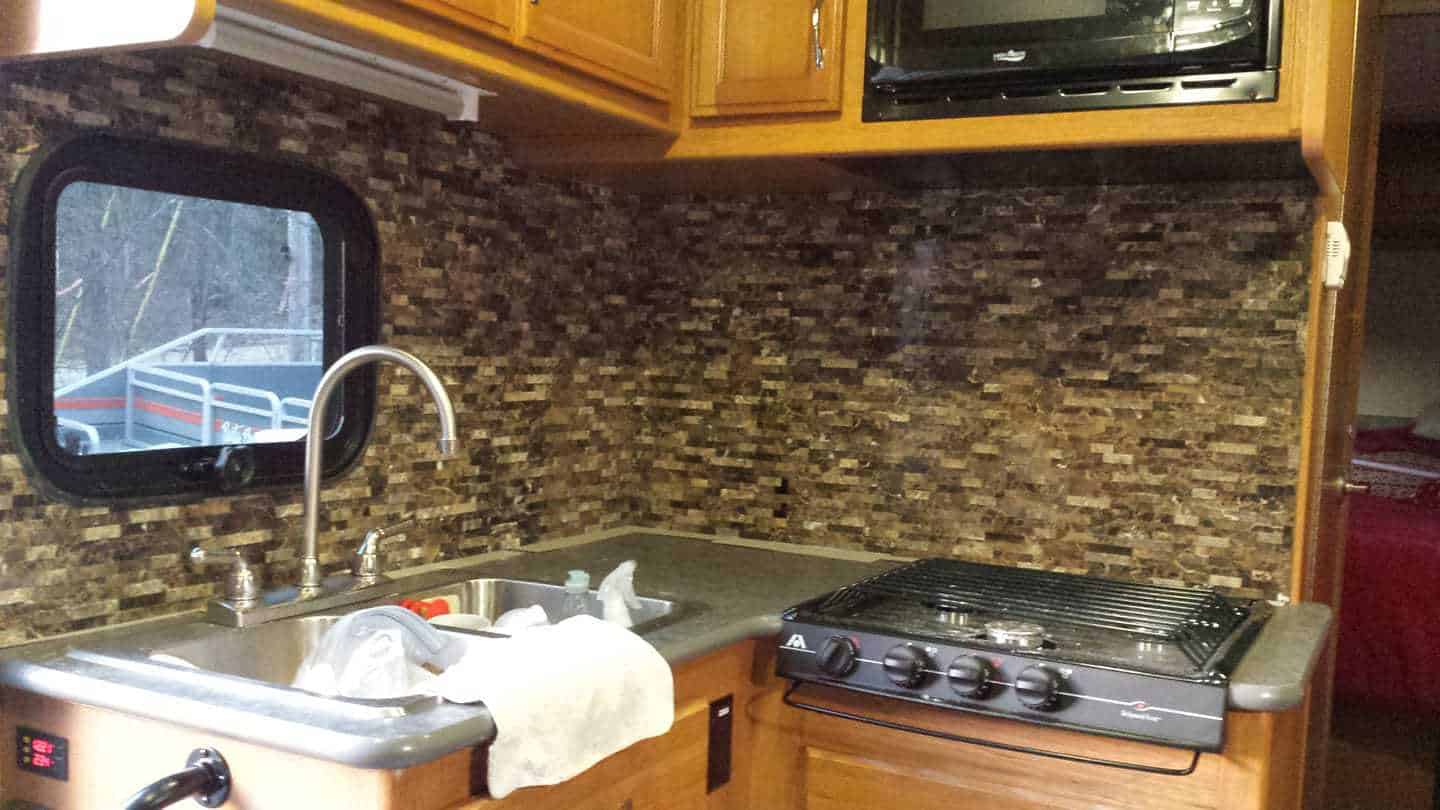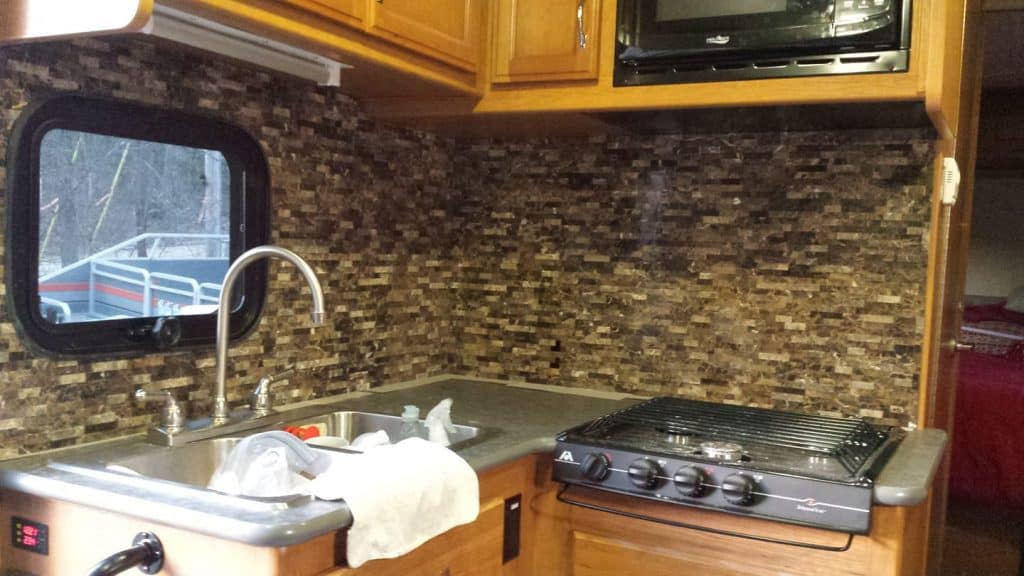 Here are some more camper decor and DIY ideas you'll love!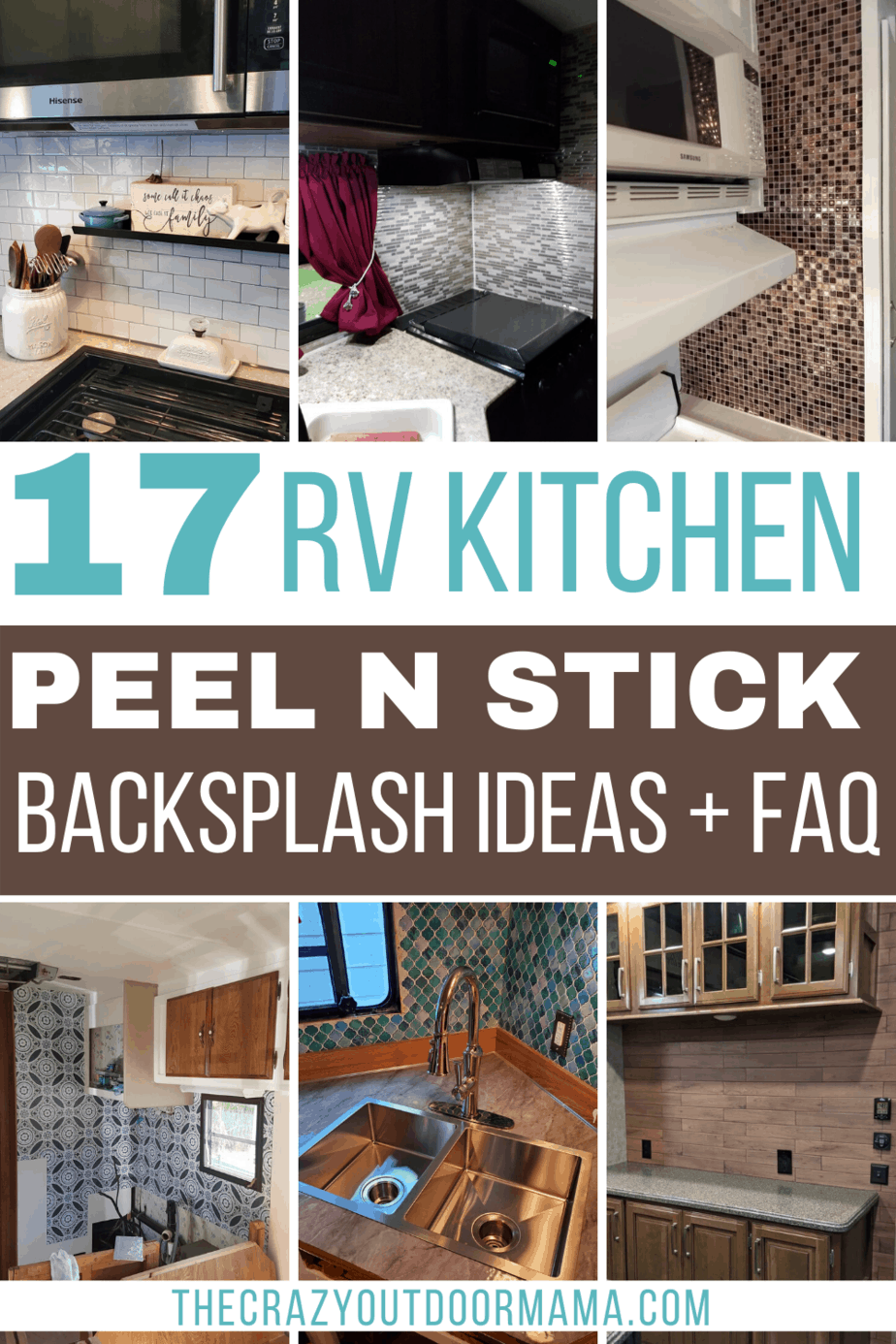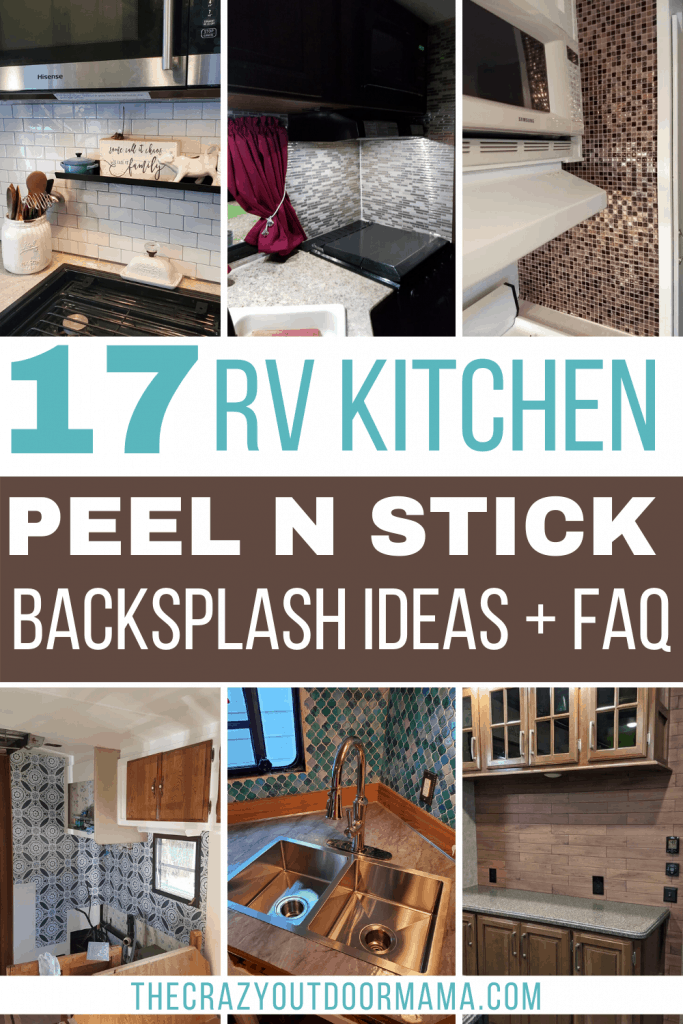 Latest posts by Stacy Bressler
(see all)