If you love all things camping, then you'll love this cute set of printable s'more BINGO cards for some extra fun at your next camp out!
With our 3 kiddos being s'more-holics, I've been having alot of fun making themed games whenever I get a chance. So, whether you're having a camping party or just want something extra fun to do at camp, here are these cute printable s'more bingo cards!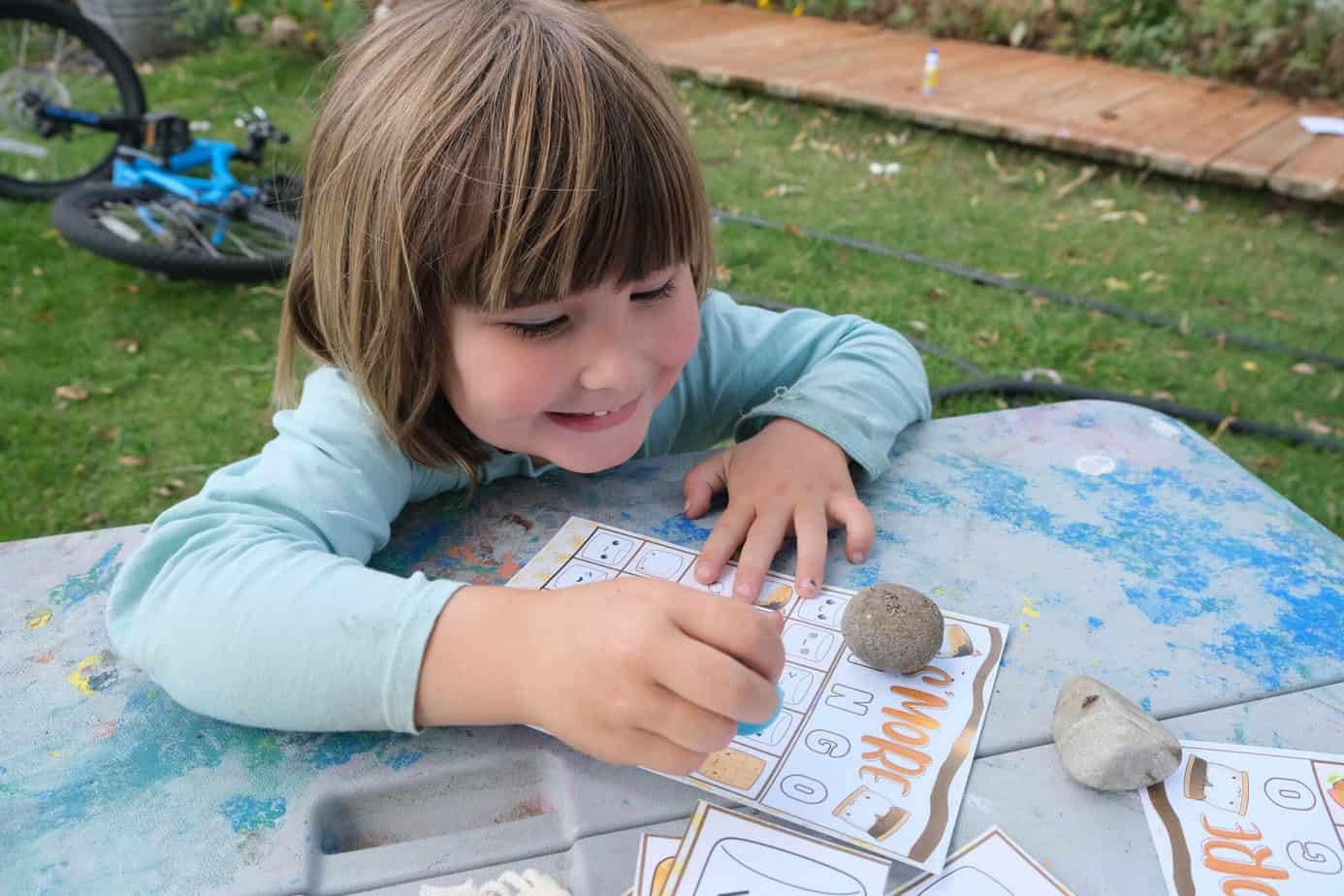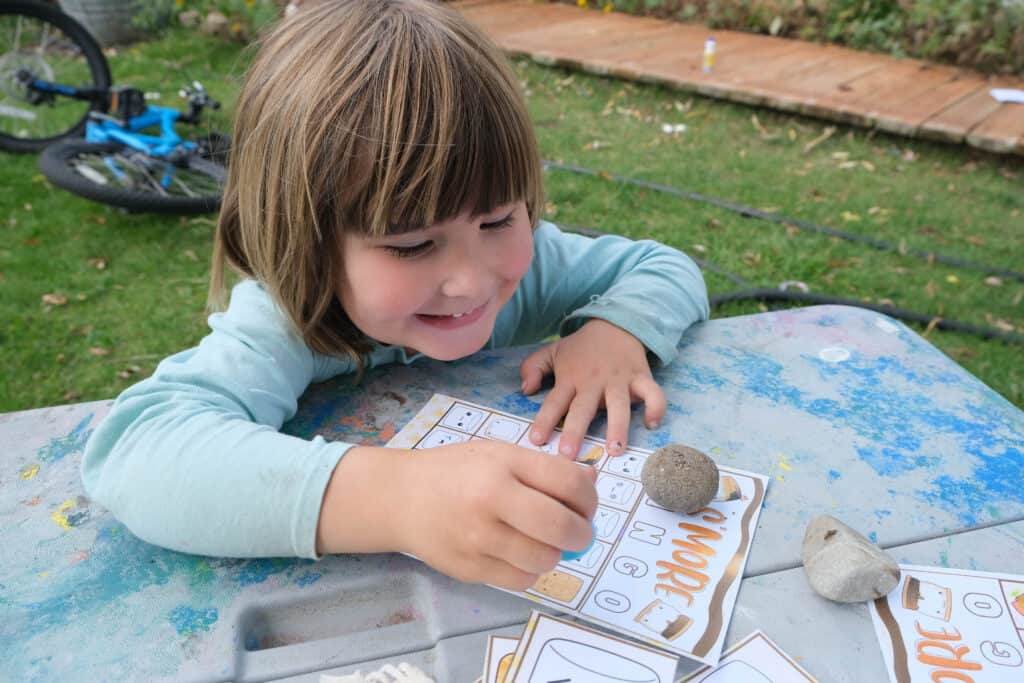 S'mores… with cute EMOJI FACES!
Teens have been loving the emoji + selfie camp scavenger hunt, but I wanted to make something even cuter for my younger kiddos… so I found these kawaii style marshmallows and s'mores!
Pst – check out my glamping themed scavenger hunt here for the fancy camper in your life!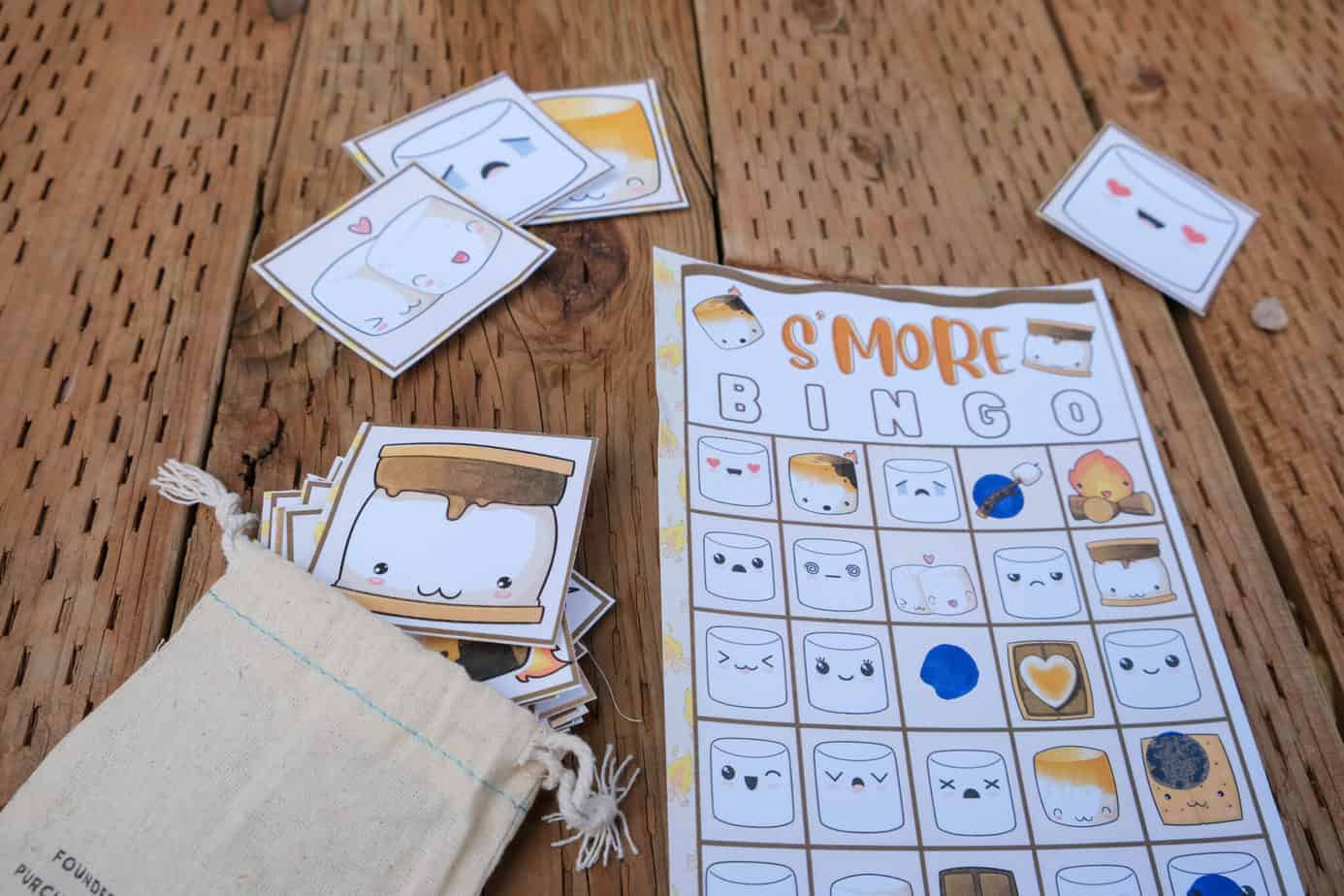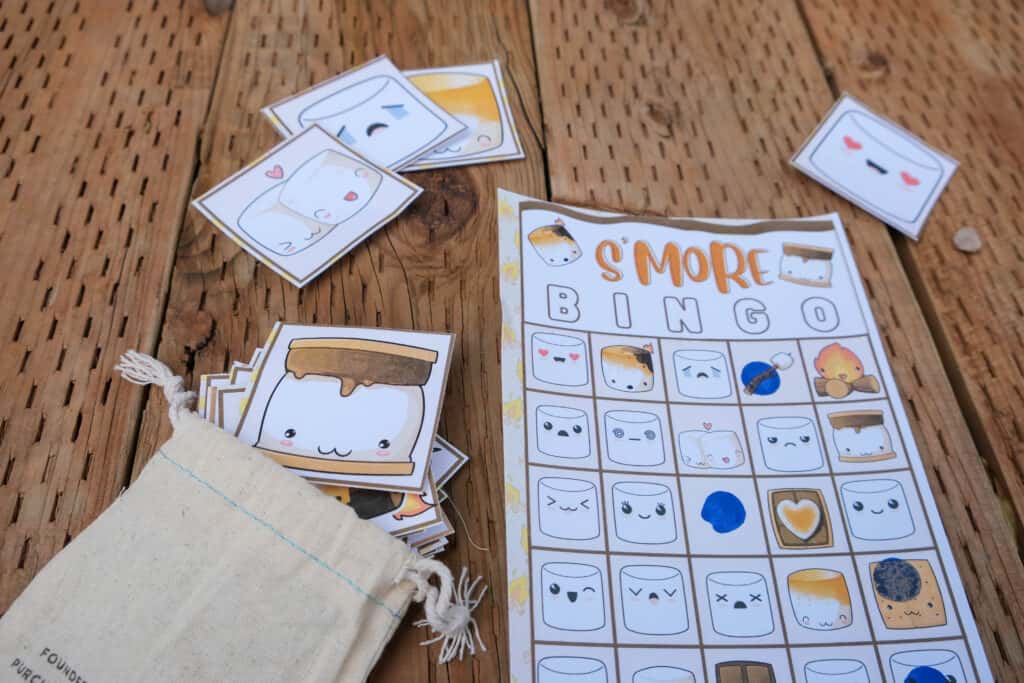 Perfect for campers of all ages (make it a matching game by printing double calling cards!)
My four year olds LOVED how cute the faces were! We enjoyed BINGO, but they had alot of fun "collecting" each cute marshmallow face when we played a matching game!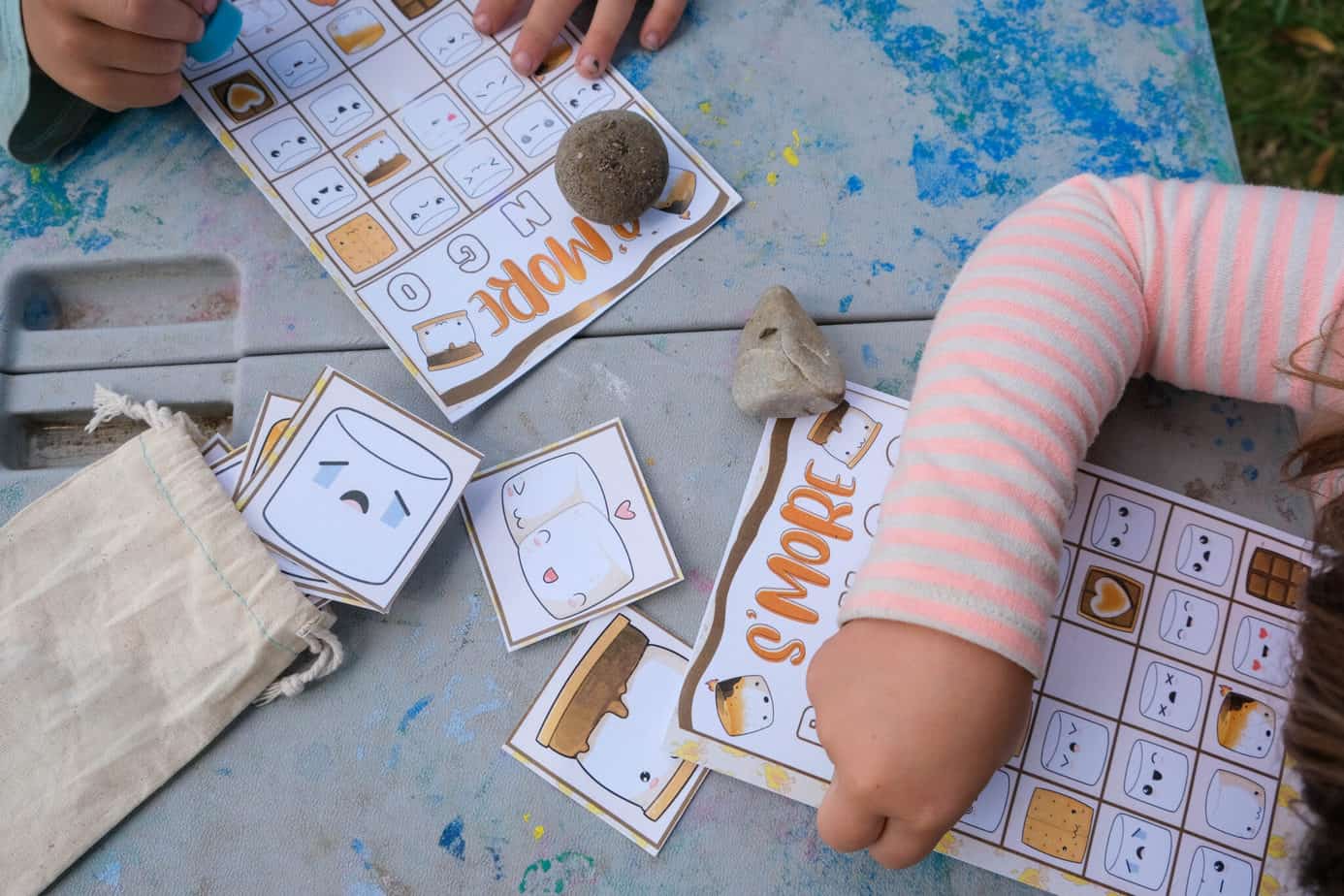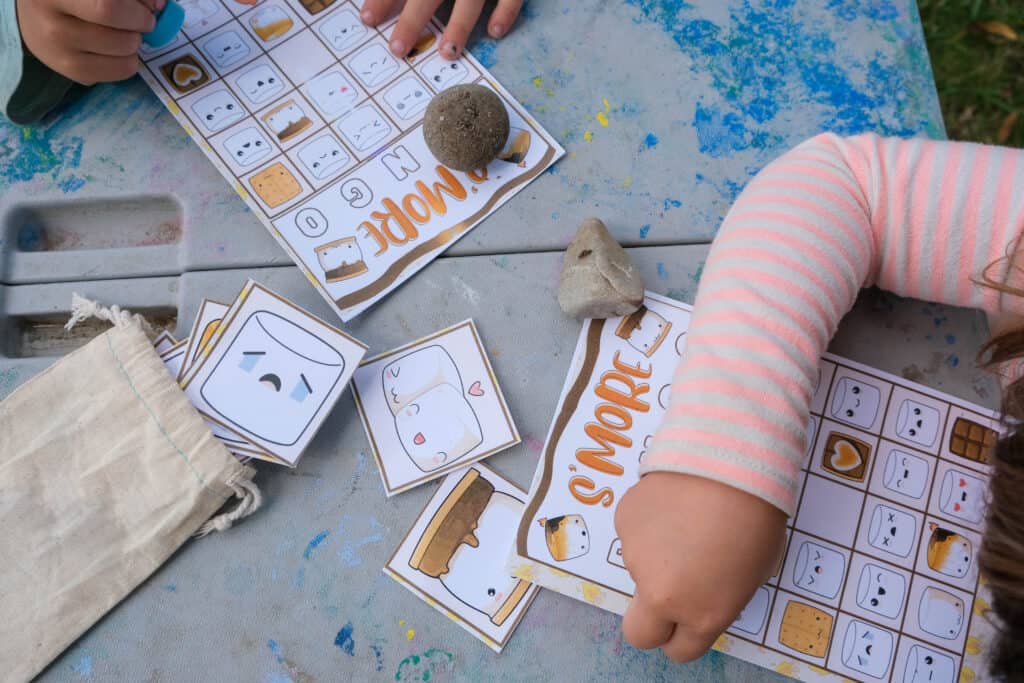 Download your cute S'more BINGO game + check out these other s'more ideas!
This set includes 10 unique BINGO cards (as always, please let me know if you need more – I can usually whip up some more if you give me a heads up!) and a jumbo set of calling cards.
Head to my Etsy to purchase your set of Marshmallow BINGO cards!
Don't forget to check out these other fun camping party ideas!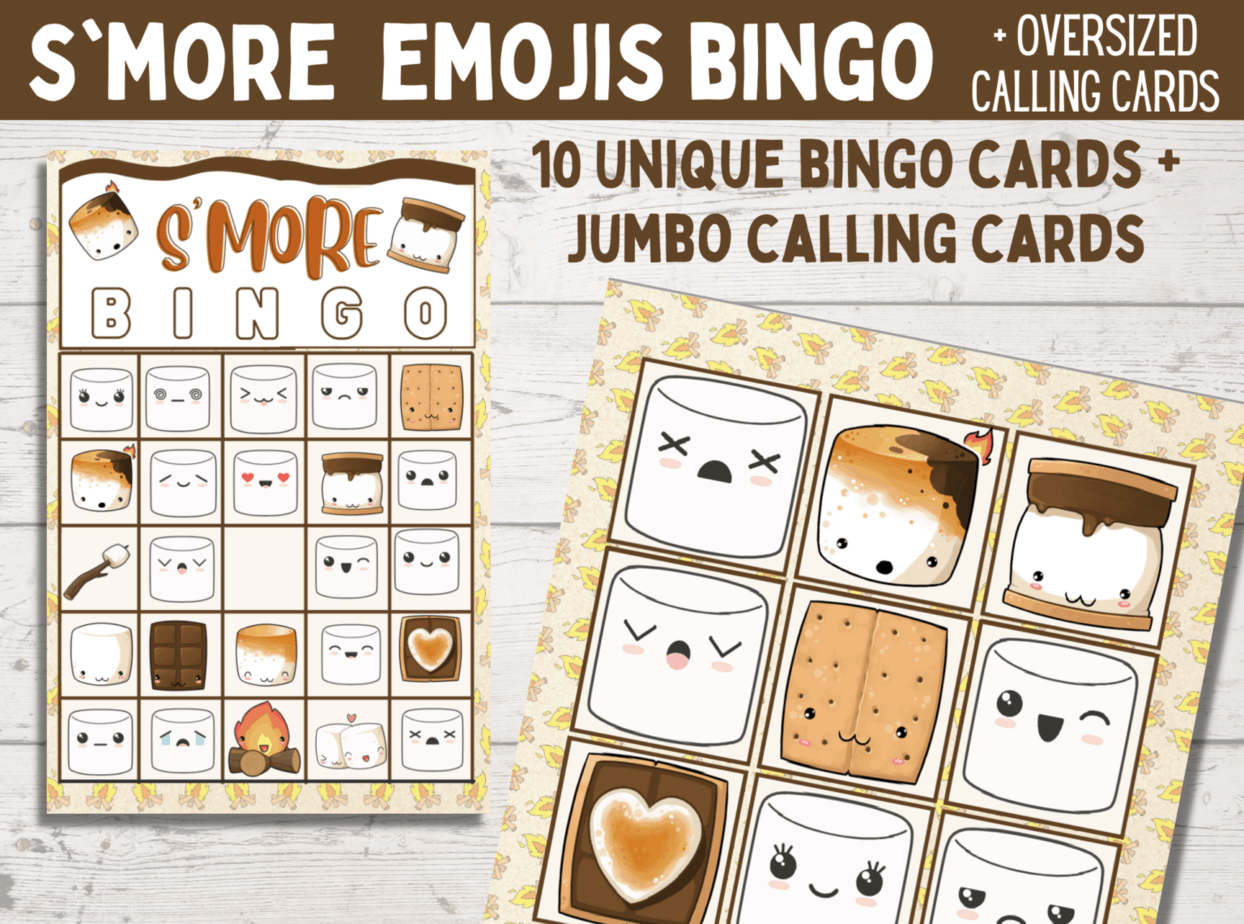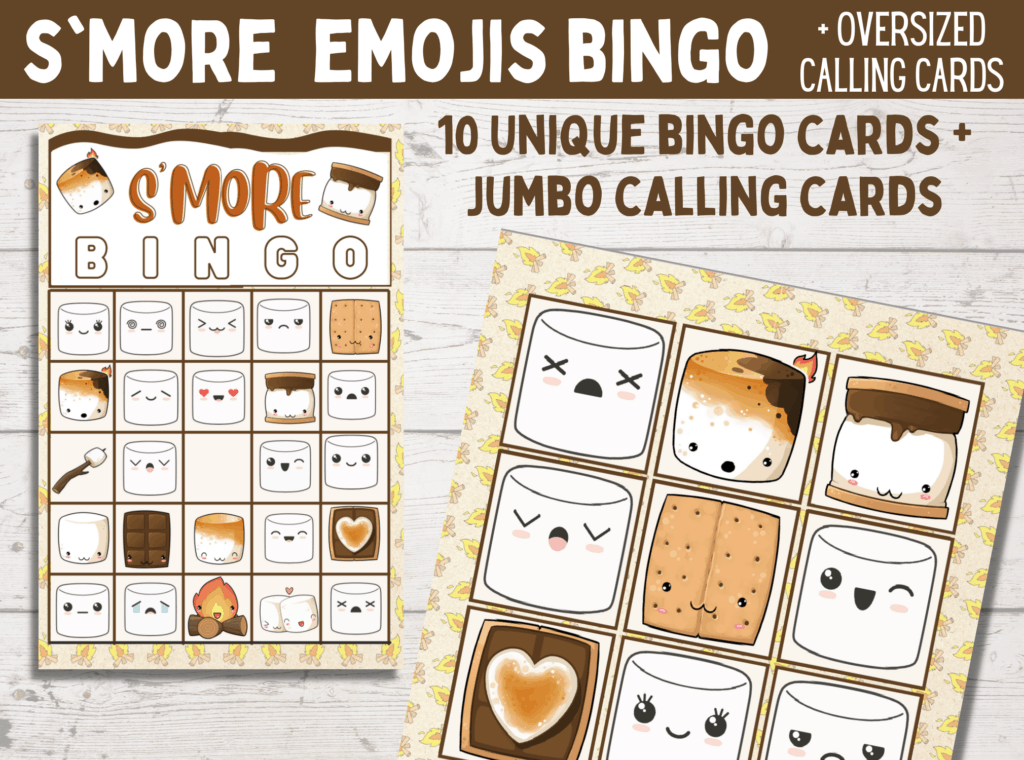 Latest posts by Stacy Bressler
(see all)