If you are looking to throw a fabulous glamping-themed camp party, then look no further when it comes to games than here – whether it's charades or a scavenger hunt, fun is guaranteed!
With my twin girls getting older and getting to love camping more and more, I knew a "girly" or "princess" camp party request would come up… so I was super excited to make these Glamping themed printables for the occasion.
I also wanted to include some decor tips and activities to do during your Glamp Out party that will work in the backyard or at an actual campsite!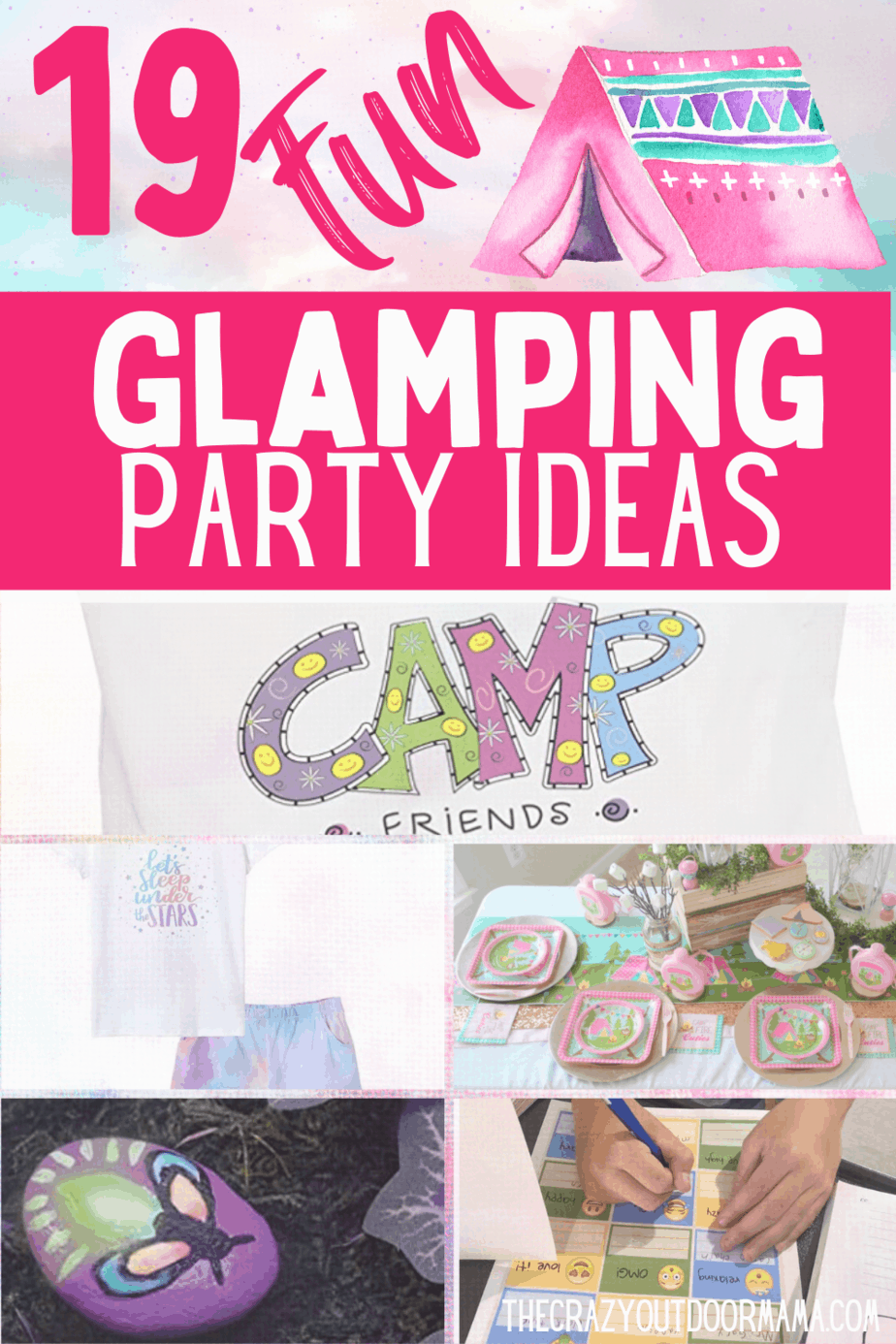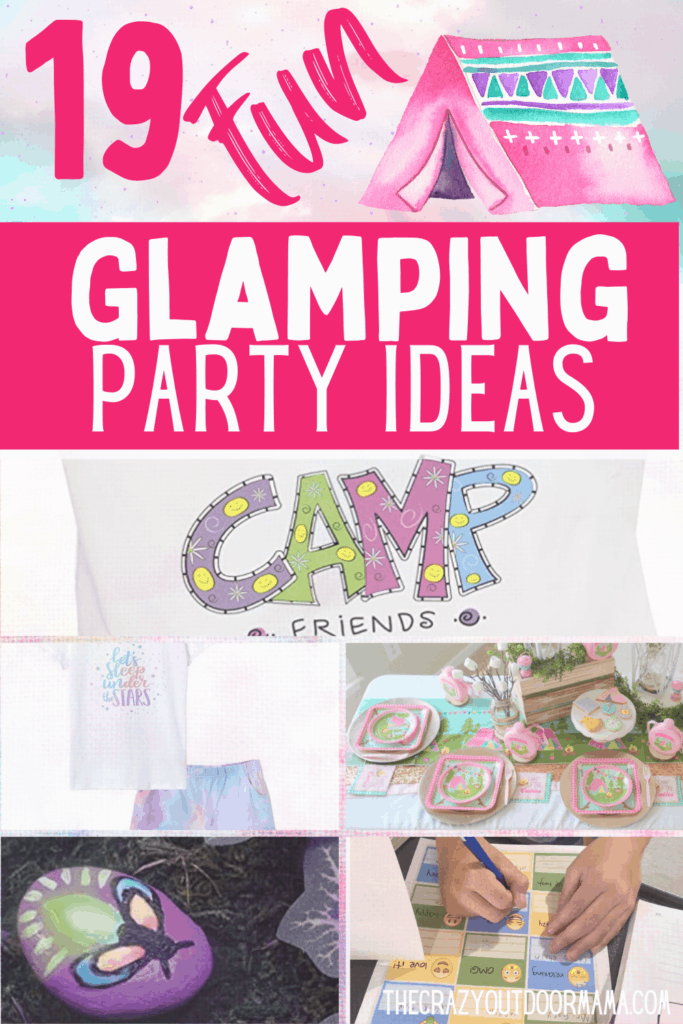 Printable Glamping Activities
Sometimes the funniest party is the most simple one – that doesn't mean you have to skip on the pretty camping decor and games! There are a ton of options to make things festive for your next glamp out.
Glamping Scavenger Hunts
With two styles to find fabulous camping items, the campsite will be kept busy! There are several different designs so that each friend can have their own card.
For older kids, such as tweens, I suggest using the point based system for some extra fun and challenge! Try to think of a couple items local to your area to fill in for the blank row or just write in some VERY hard items to find and make them worth a lot of points!
Check out the glamping points scavenger hunt here!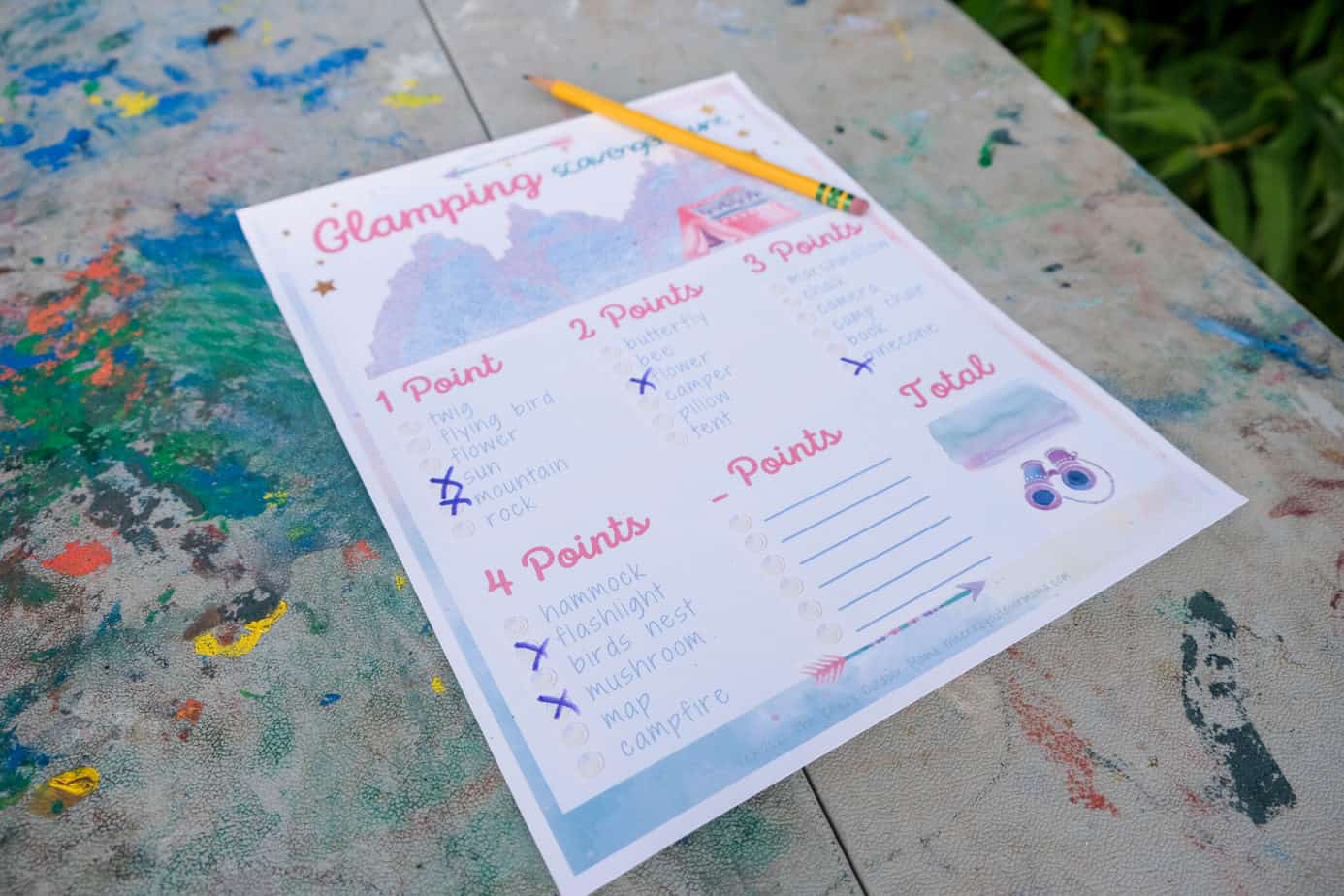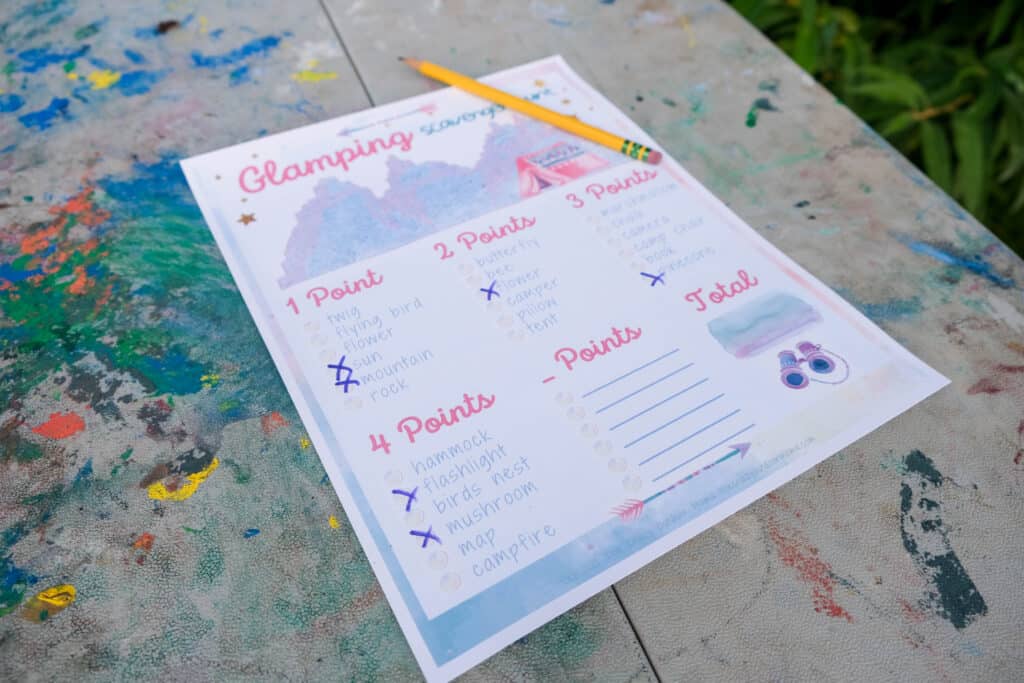 Glamping Charades + Pictionary
These continue to be one of the MOST popular camping games with the tweens age group, and I think it's because of the silliness factor! We all love to laugh – these pretty glamping themed charade and Pictionary cards are sure to inspire some around the campfire or just in the backyard!
The glamping charades + Pictionary set can be found here!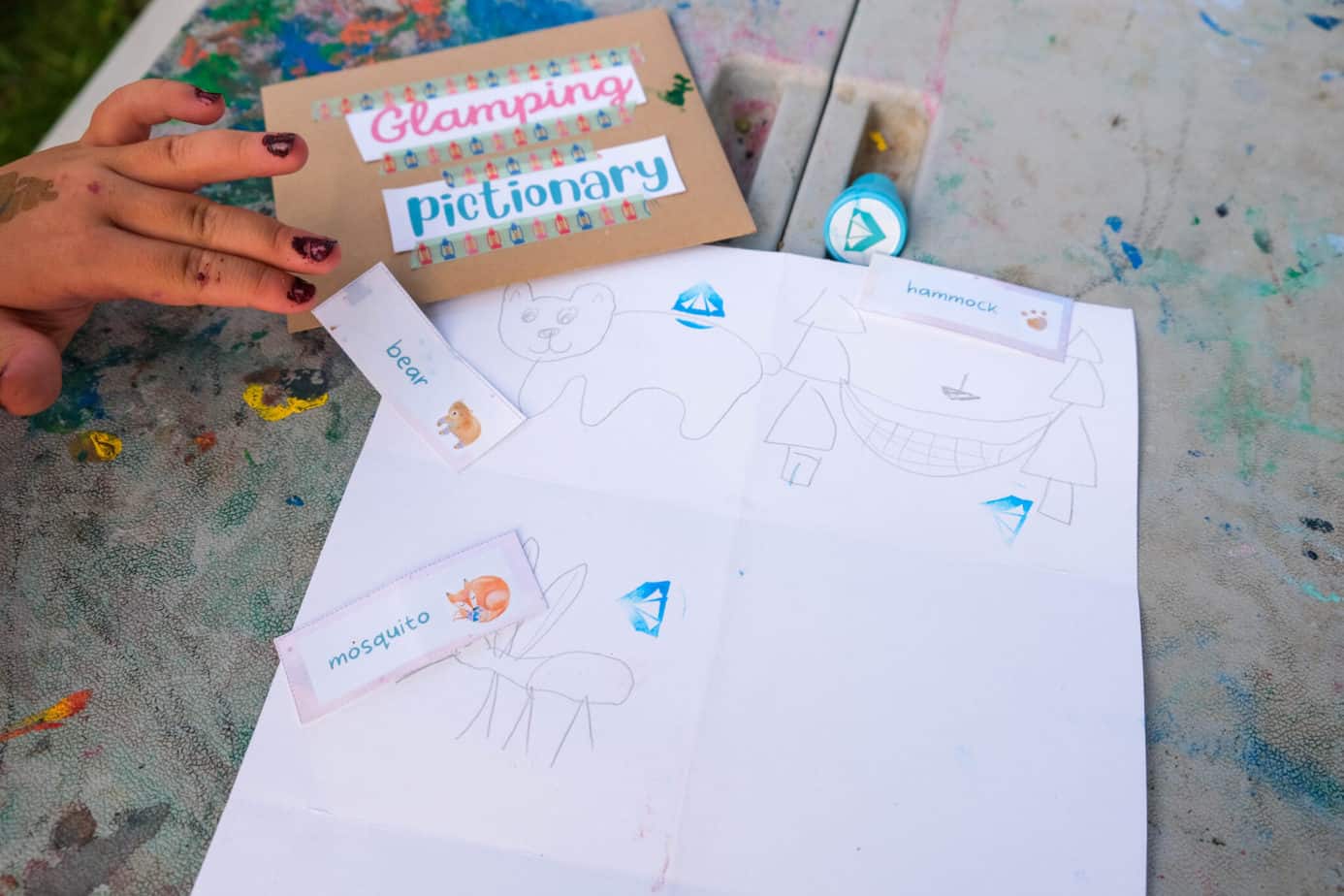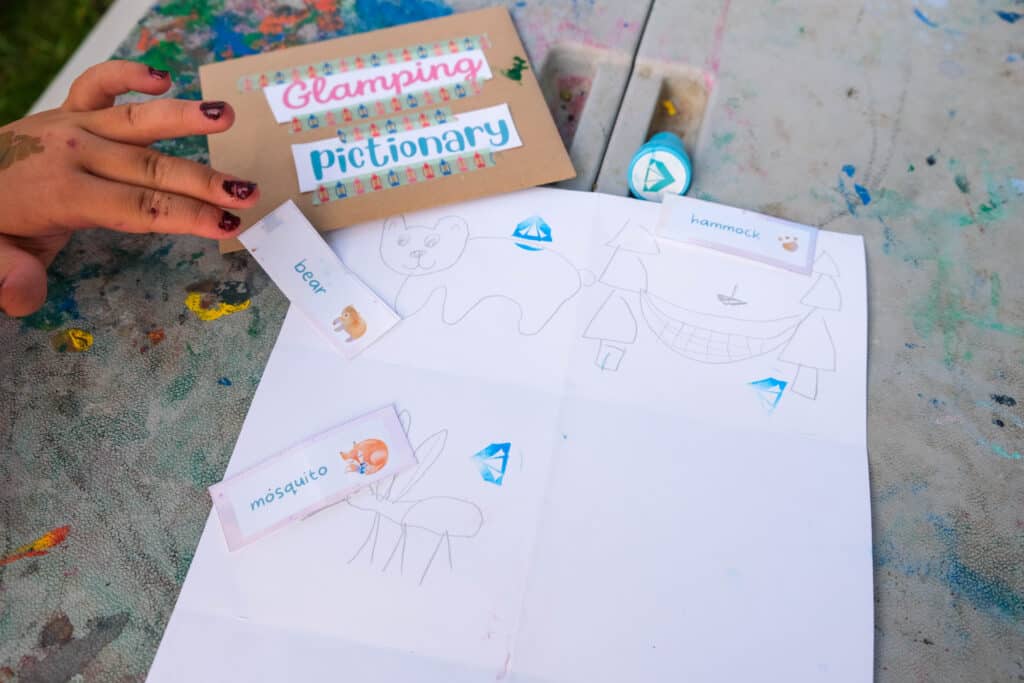 Go on an Emoji scavenger hunt!
Sometimes instead of looking for THINGS, it's way more fun to try to find experiences! This emoji based camping scavenger hunt is different because it gets kids to think about feelings they had (and it's honestly quite fun reading over their answers!)
Check out the Camp Emoji Scavenger Hunts here!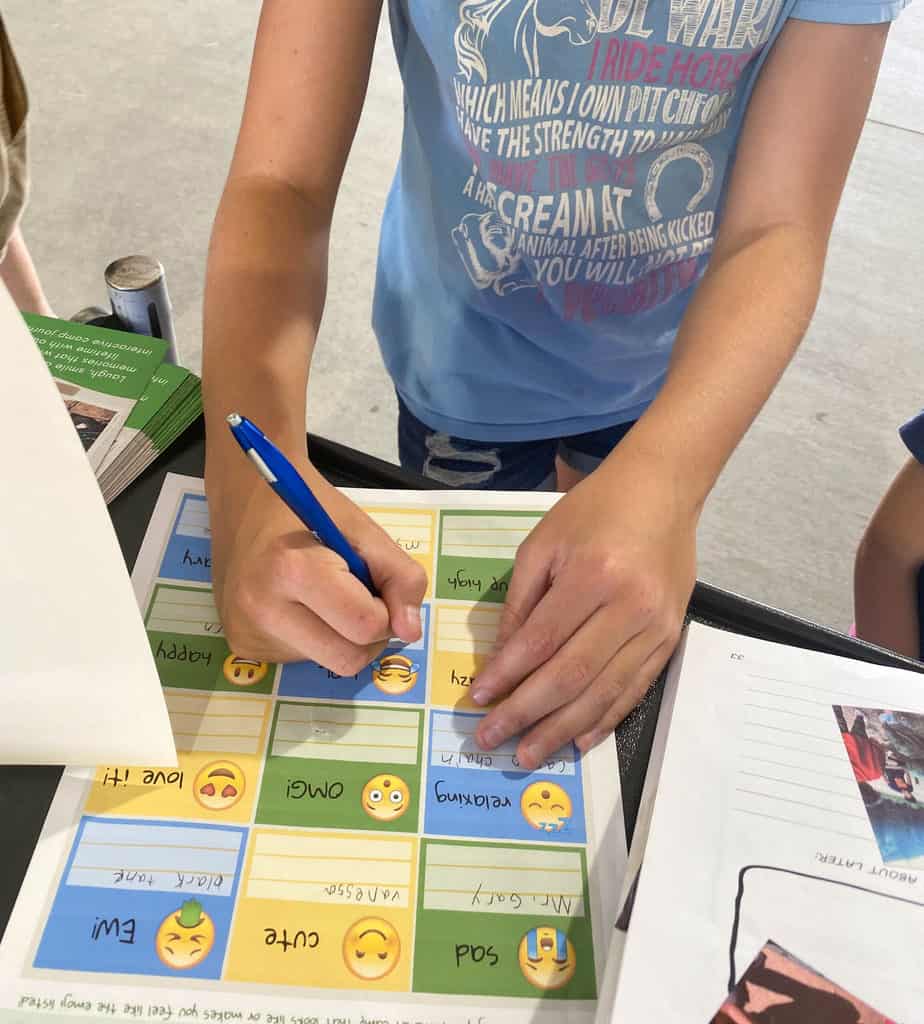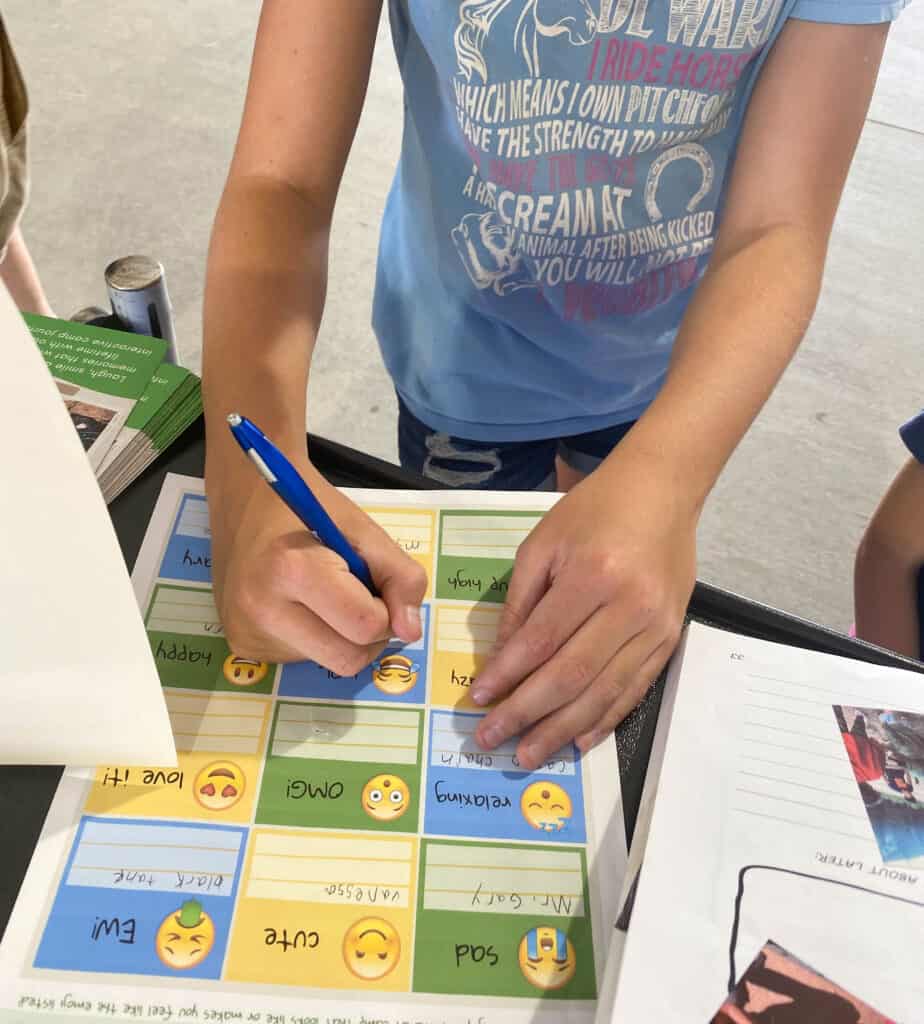 DIY Printable Glamping Party Props
If you're looking for some decor, then here are some cute things I found on Etsy to get the camping vibes going!
For some theme ideas with pictures, this website had a great collection of glamping birthday party syle ideas! I also loved this glamping look because it was more naturey/boho instead of just tons of glittery pink (not that there's anything wrong with that.. just nice to have options!)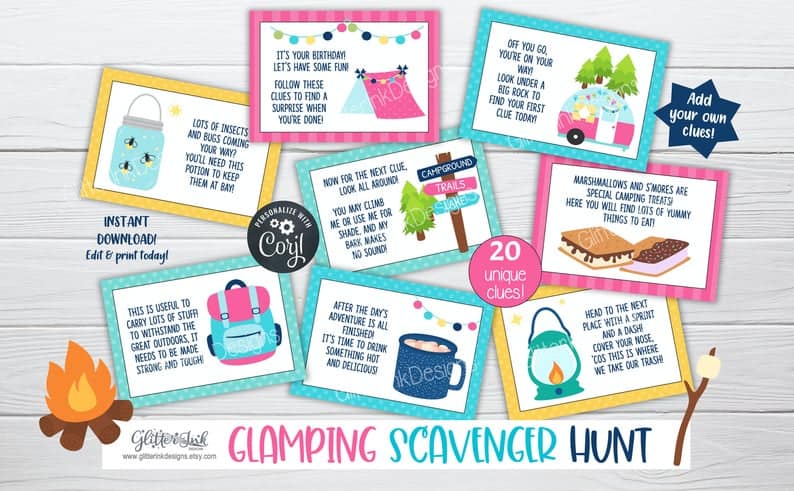 Ready to Use Glamping Party Props + Decor Ideas
As with just about everything, I love Oriental Trading because they offer pre made packs as well as the ability to order things al a carte.
The past couple of years they've even been doing some amazing tutorials using the items they actually sell so it's way easier to "get the look" as they say.
This is girly glamping slumber party article has some great ideas!
UPDATE: As of 8/1/21, Oriental Trading is out of stock of the set in the picture. I've tried to find some similar items on Amazon (unfortunately no one seems to sell an all in one package)
Shindigz has a pretty decent collection of "glamping" themed plates and decor too, if you prefer something other than Amazon!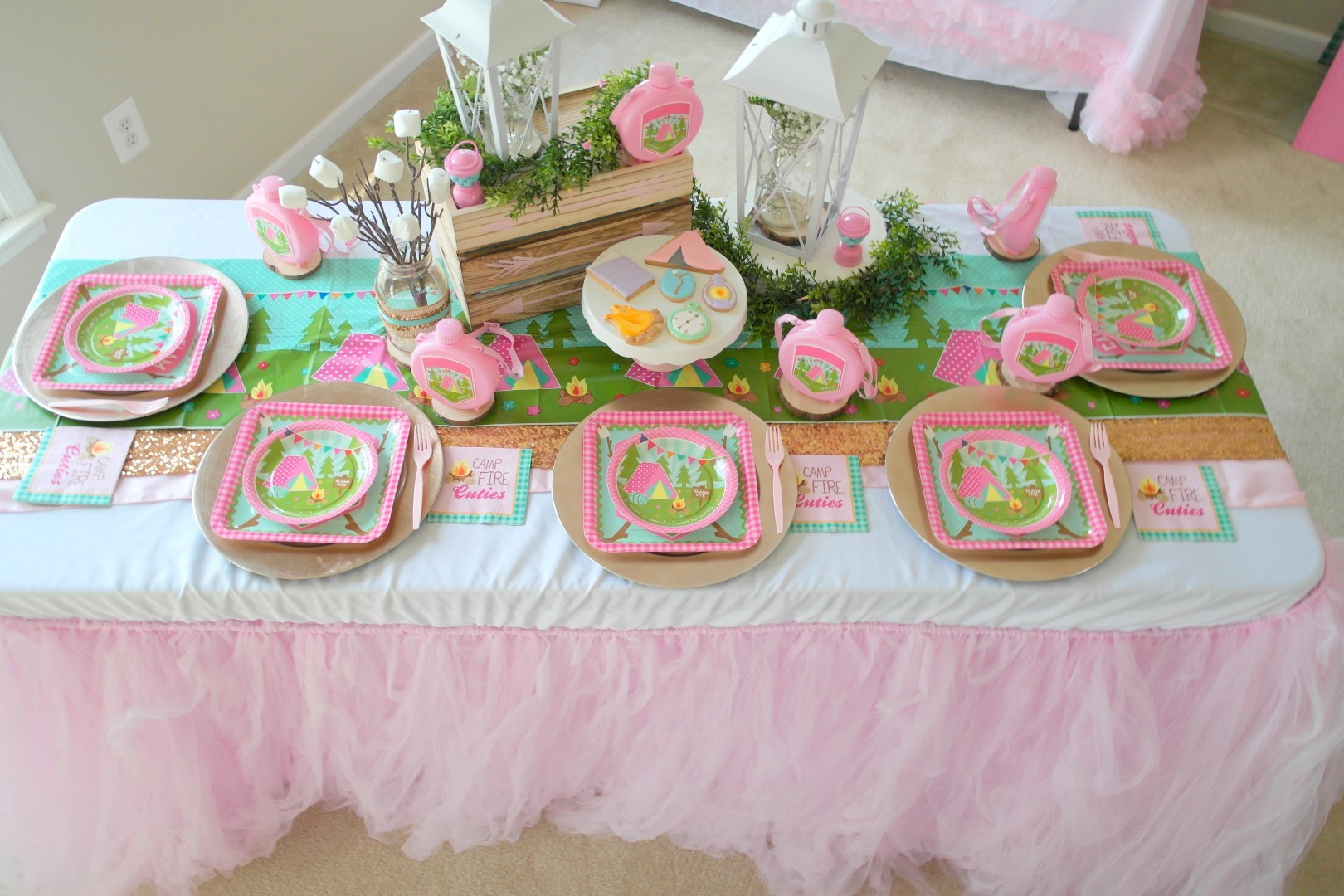 Fun and fabulous glamping themed crafts!
DIY Tiny Camper Craft Kit

– If your glamping party is for a teen, this is something they might actually enjoy making!

Shrinky DInks

– Popular when we were kids, and still super popular! Whether it's a camping design or just a funny meme that reminds them of camp, teens especially love to make these custom key chain and earing designs!

Glow in the Dark Rock Painting Kit

– Rock painting has become a popular way to express creativity and share it with others around you (there are actually rock clubs in many cities that hide/find painted rocks!) This glow in the dark set has everything you need to paint, design and seal your kids special glowing glamp creations!

Make a camp necklace

– A little clay and beads from the Dollar Tree can go far when accompanied with creativity and glitter! =P

Tie Dye Scrunchies

– I'm all about functional AND fun here, so I try to include crafts/activitiest hat will actually be used again.. such a a trendy tie dye scrunchie made with friends at the glamp out!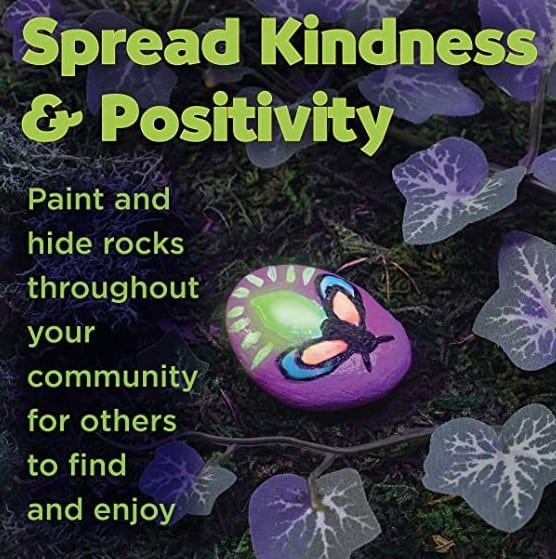 More Glamping Goodies to make the party extra special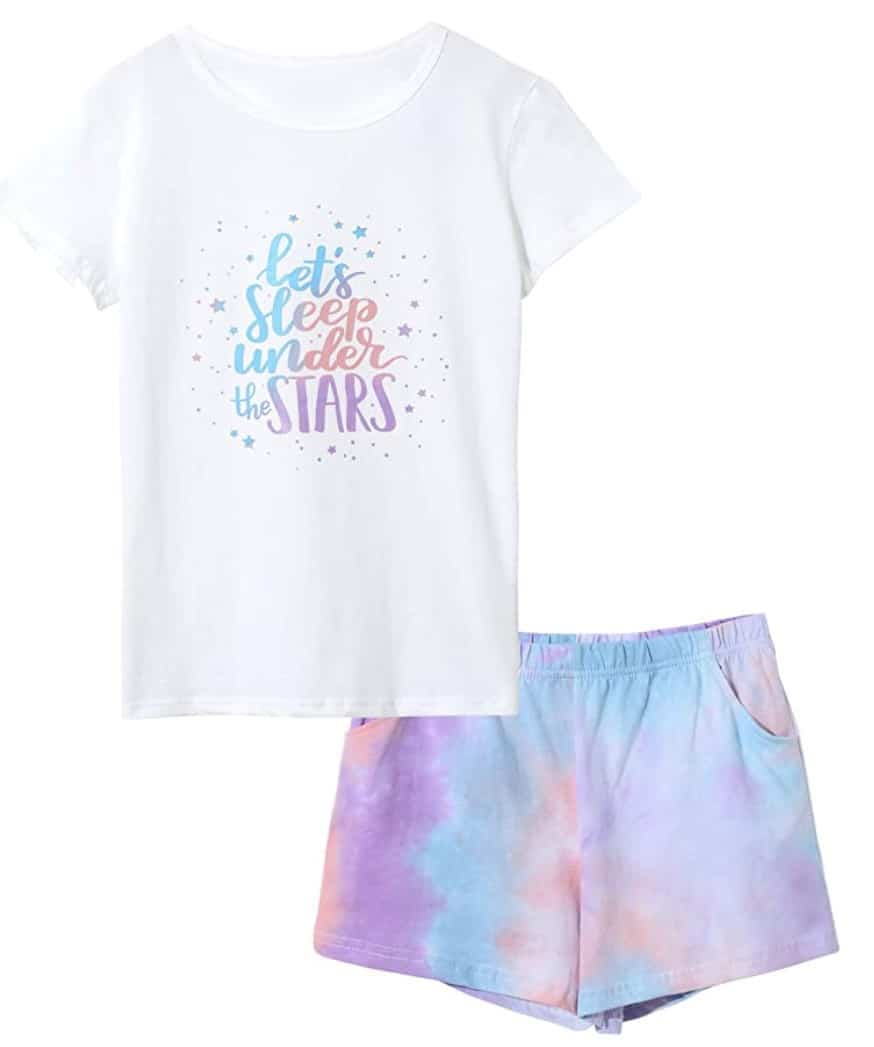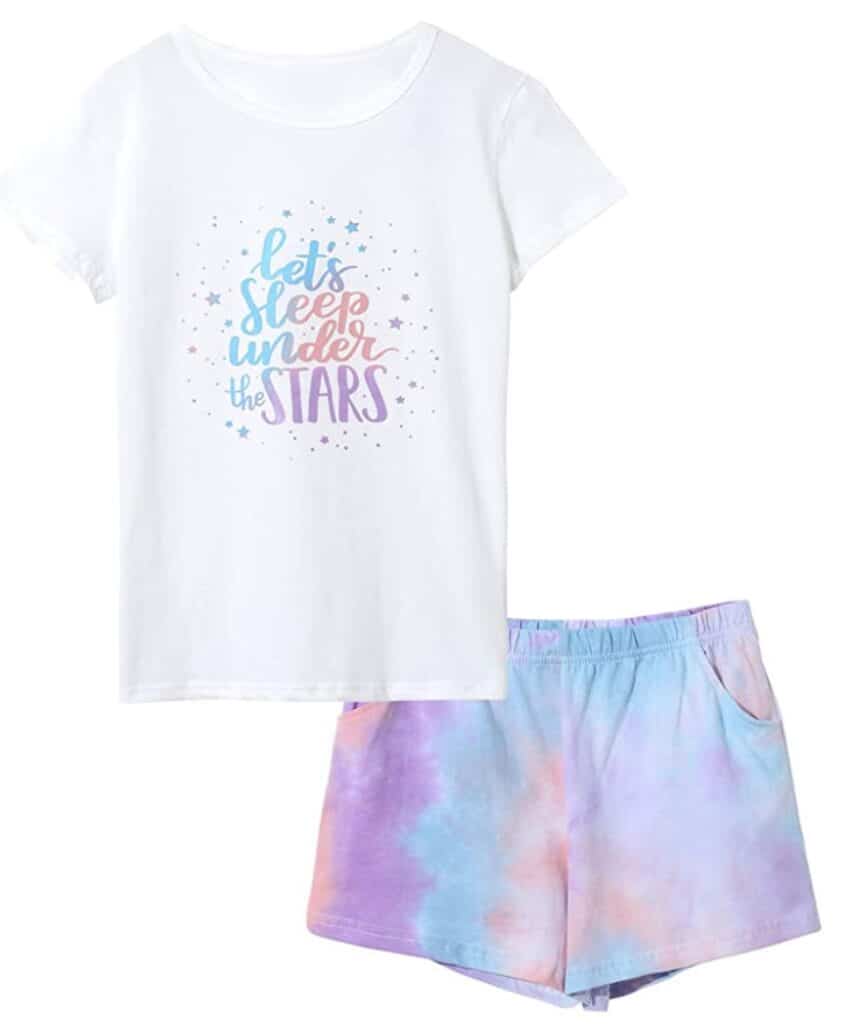 Latest posts by Stacy Bressler
(see all)