Whether you having a girls camp out or just want to throw an awesome glamping themed birthday party, these printable games are sure to be a hit!
Each is designed with a pretty pastel color theme and a unique header so that each person can get their own card (up to 6!)
If you're looking for a glamping game for the tween age group and above, I know you'll love the fun point based scavenger hunt that has a challenging twist to it!
To check out glamping decor and more, check out this glamping party ideas list!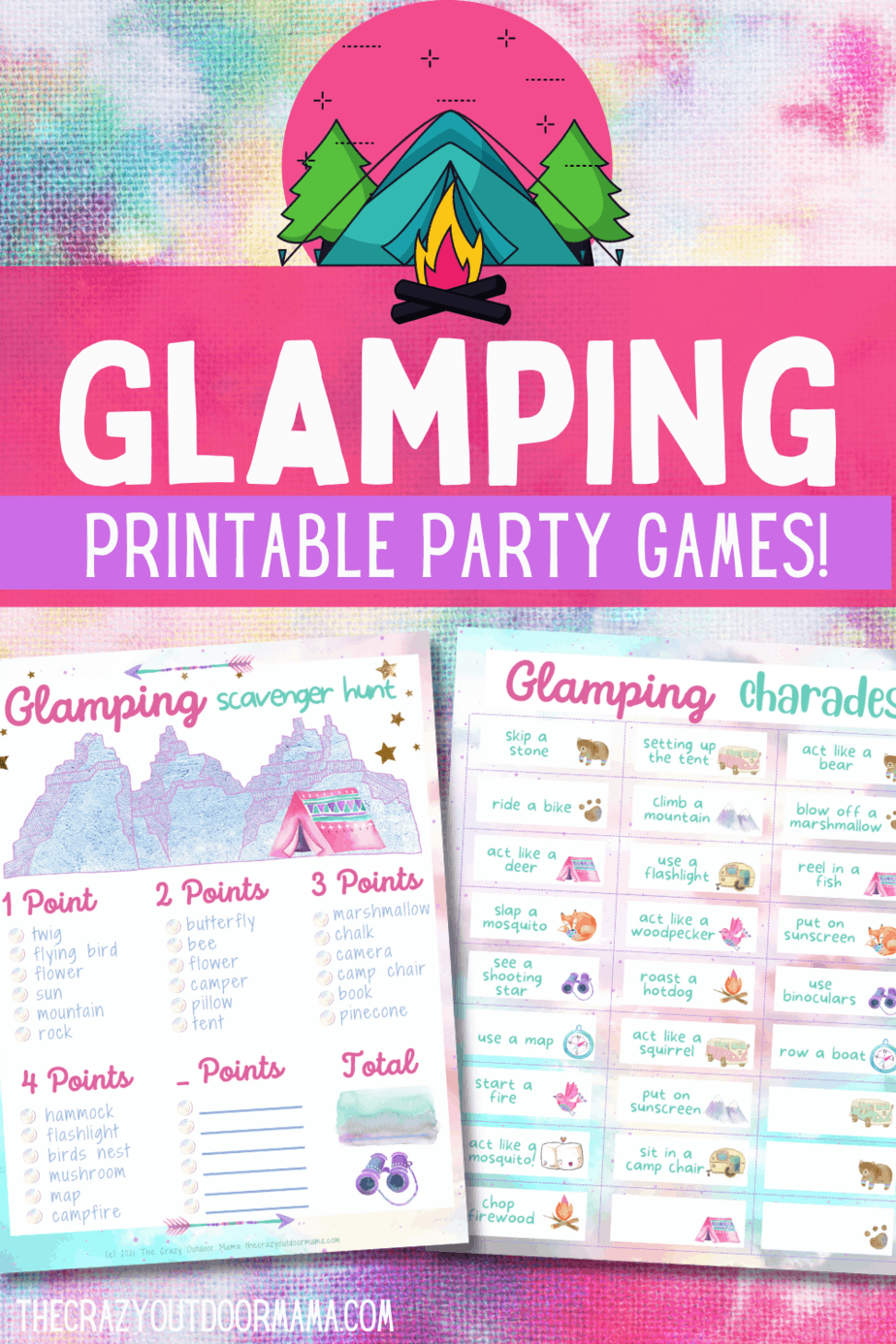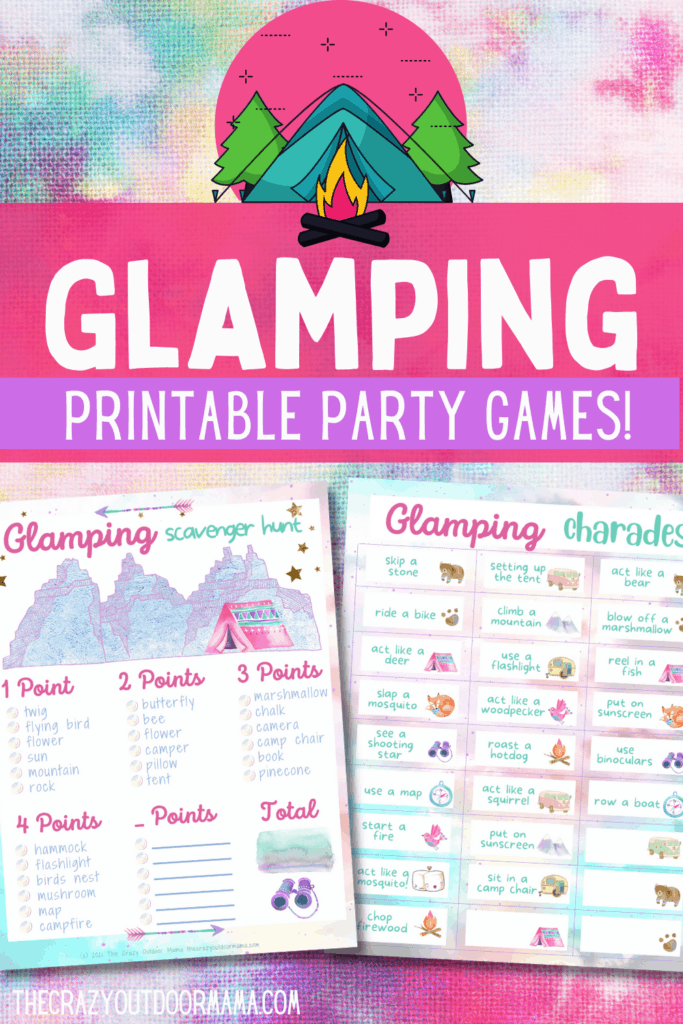 Glamping Scavenger Hunts (with a fun point system twist!)
If you're looking for a cutey pretty scavenger hunt, then you'll love these two glamping themed scavenger hunts!
The first is a traditional one – perfect for birthday parties or shorter events! Each of the seven designs feature a cute camp themed picture in the corner (bear, tent, RV, bird, compass, fox are a couple!) so it's great for each kiddo keeping track of their scavenger hunt at a party or campsite.
You can get this cute printable set (includes blanks for a DIY version!) here on Etsy =D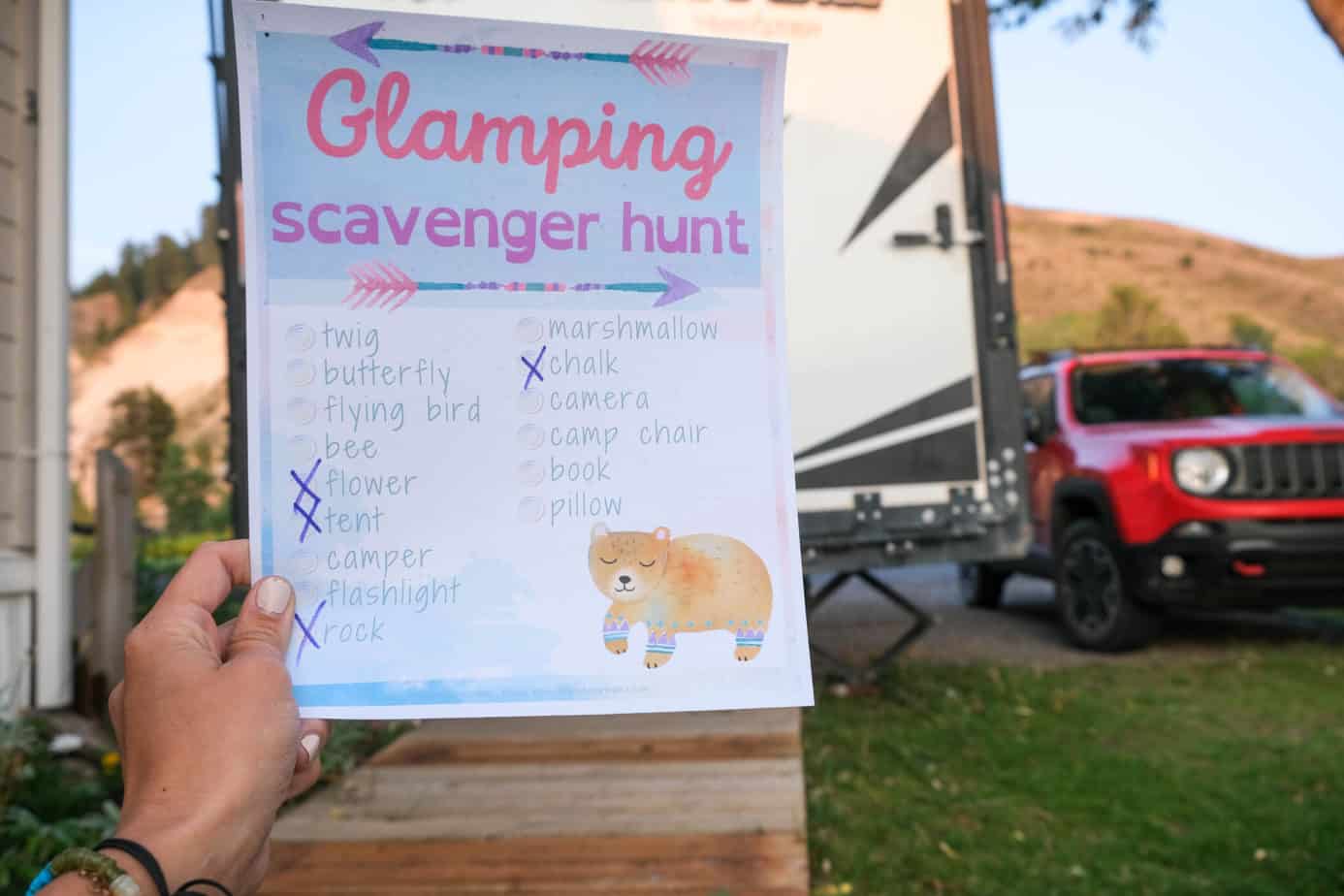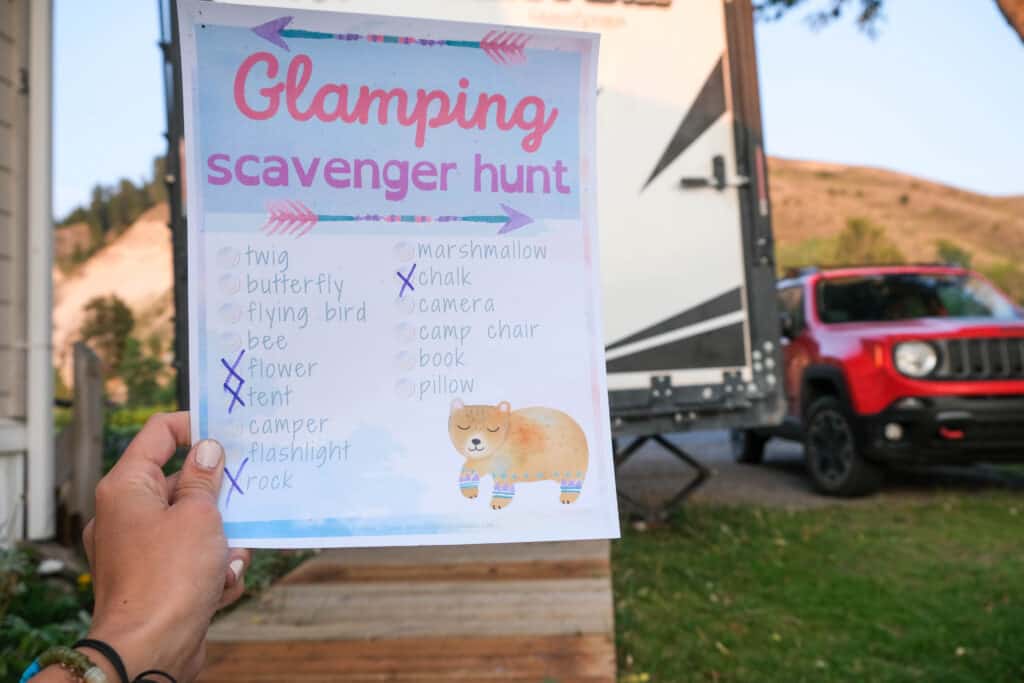 And here's that fun point based twist that works AWESOME at summer camps and with teen campers!
The second one has more things to find as well as each item being worth points – the harder ones being worth more points, of course!There's a blank column to add your own location/event specific things… or just to add some REALLY rare stuff to make it more competitive for the older kids! =P
You can check out this fun point version (again, multiple versions and blanks!) here on Etsy.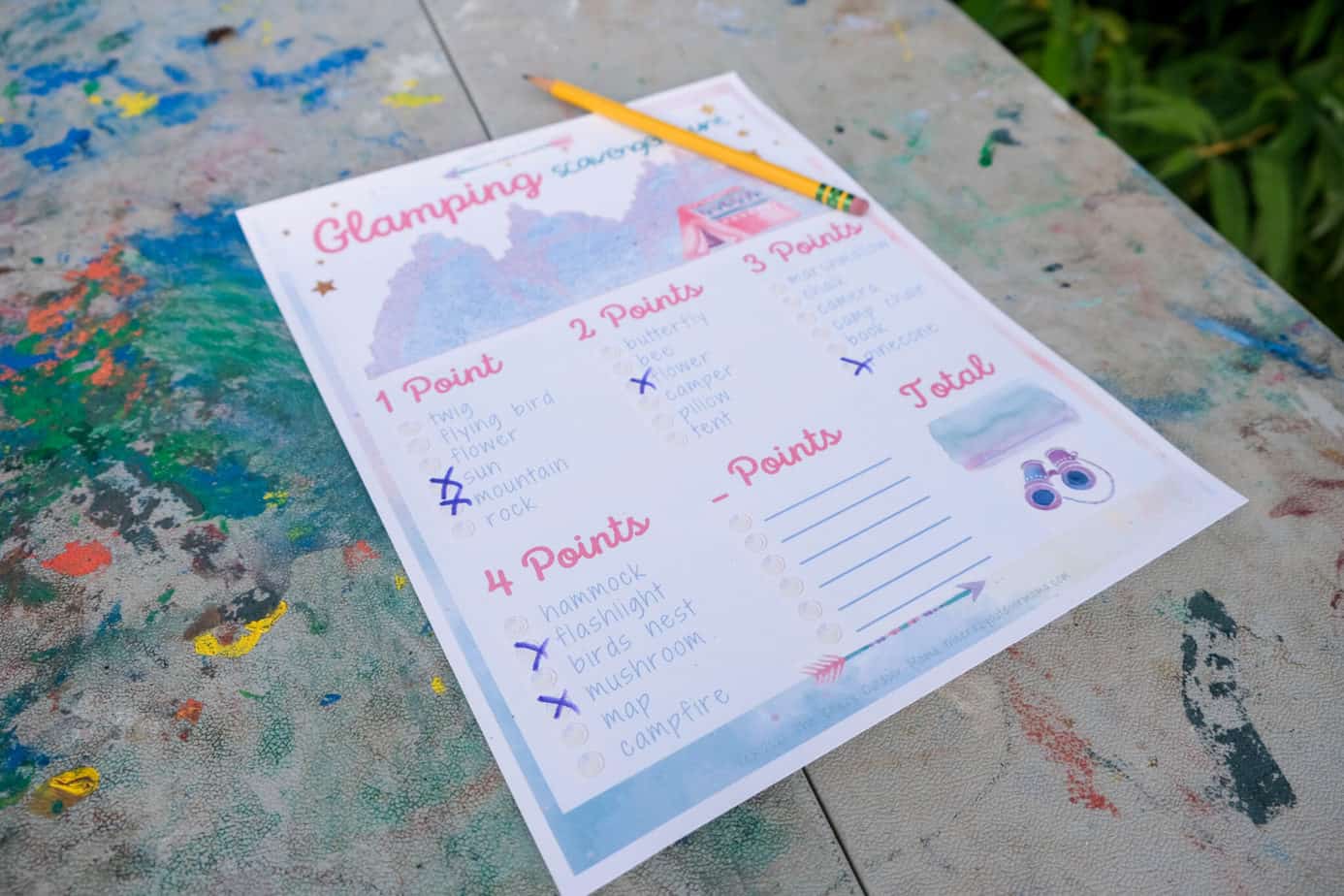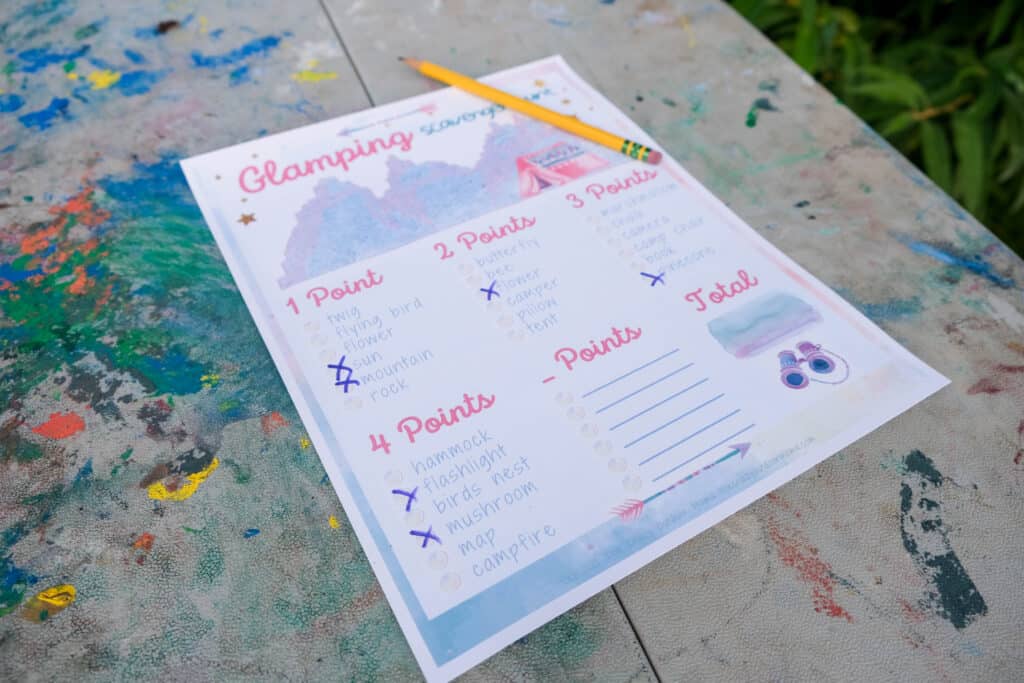 Glamping Themed Charades + Pictionary
I have a more "traditional" camping charades here, but I really wanted to make a "glamorous" version. With my twin girls getting older and hearing input with tween aged campers, I wanted to make a fun themed set that had tie dye and glam!
We love keeping our set in some fun envelops (I just cut out the header from the printable set here and used some cute campign themed washi tape!) and sometimes used charades/pictionary interchangably.
For a fun challenge, try offering whoever's turn it is the option to draw a card from the pictionary or the charades envelope!
These pretty glamping themed pictionary and charades are in a set here, and included blanks as well!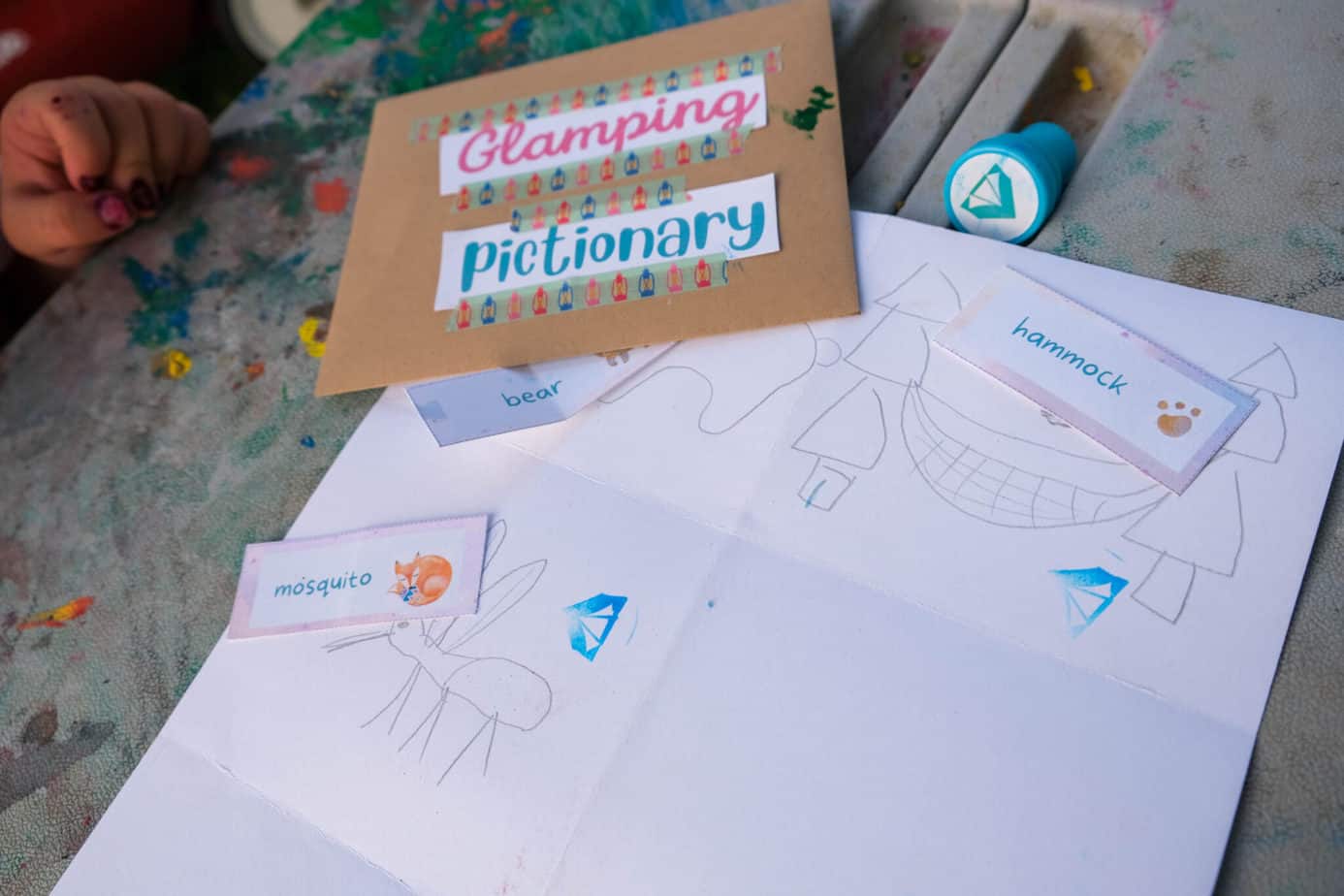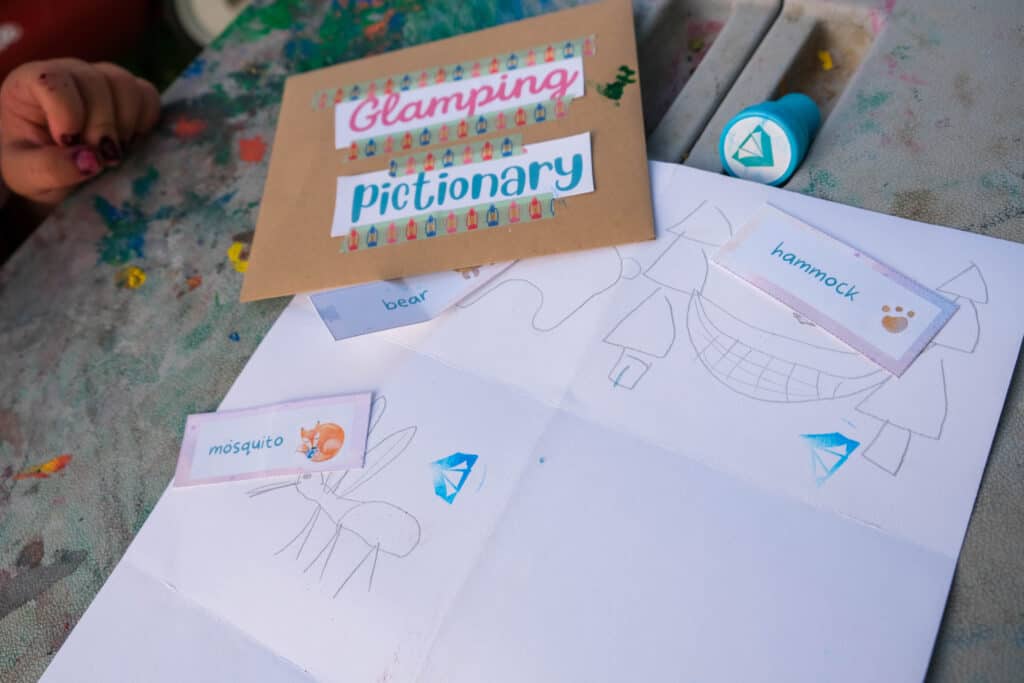 Fun alternative way to play so that younger, non reader kids are included – draw the simpler camp themed picture option!
I really liked having a picture included in each card so that my non readers could be involved too! I also liked that they had a reference for their drawings!
Alternataively, you can pair off with a younger camper where you draw and they guess it (as seen in the bottom pic – I drew the words and she guessed the picture!)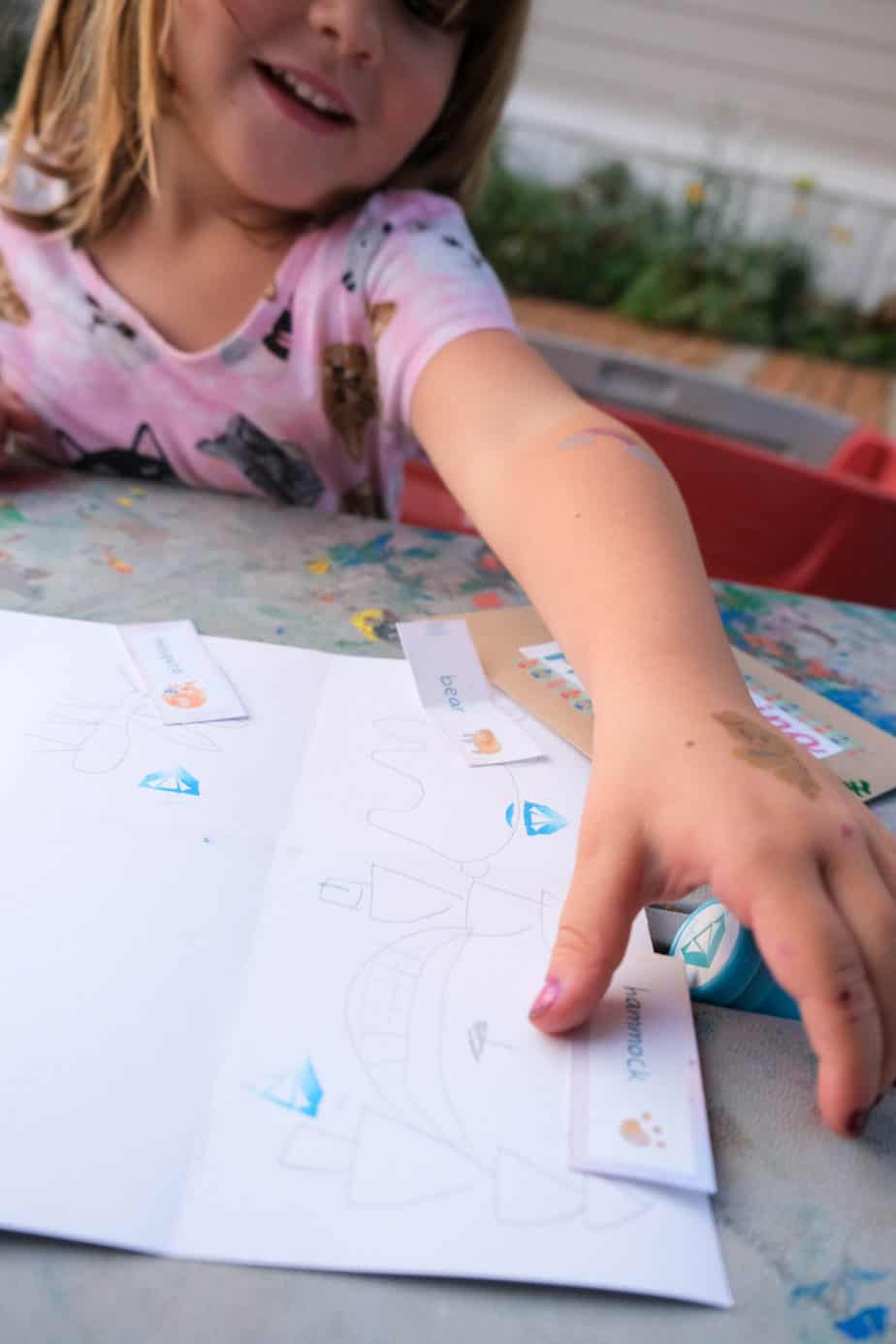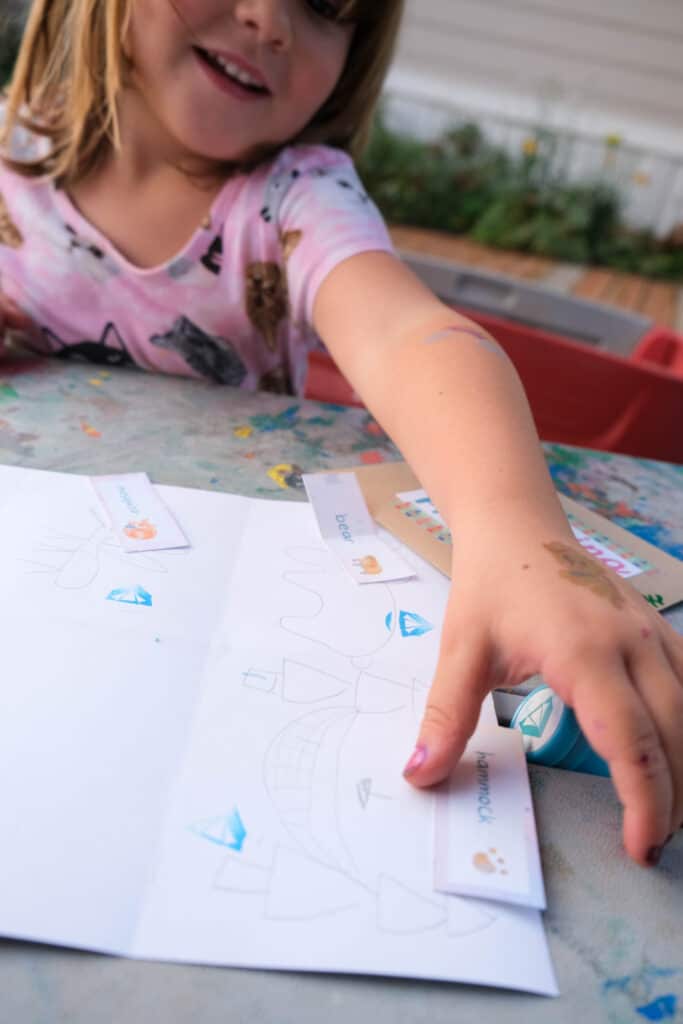 Ready to PAR-TAY Glamp Style?
It doesn't take much to feel fancy when you're camping – these could be just the thing to get a new camper excited for that first overnight camping trip, or just to have a fun glamping party with girlfriends at home!
By the way, if you're looking for more camp themed games for teens, check out this article that has a TON of ideas of what to do when camping with teens.
Here are some more fun tips to glamp it up!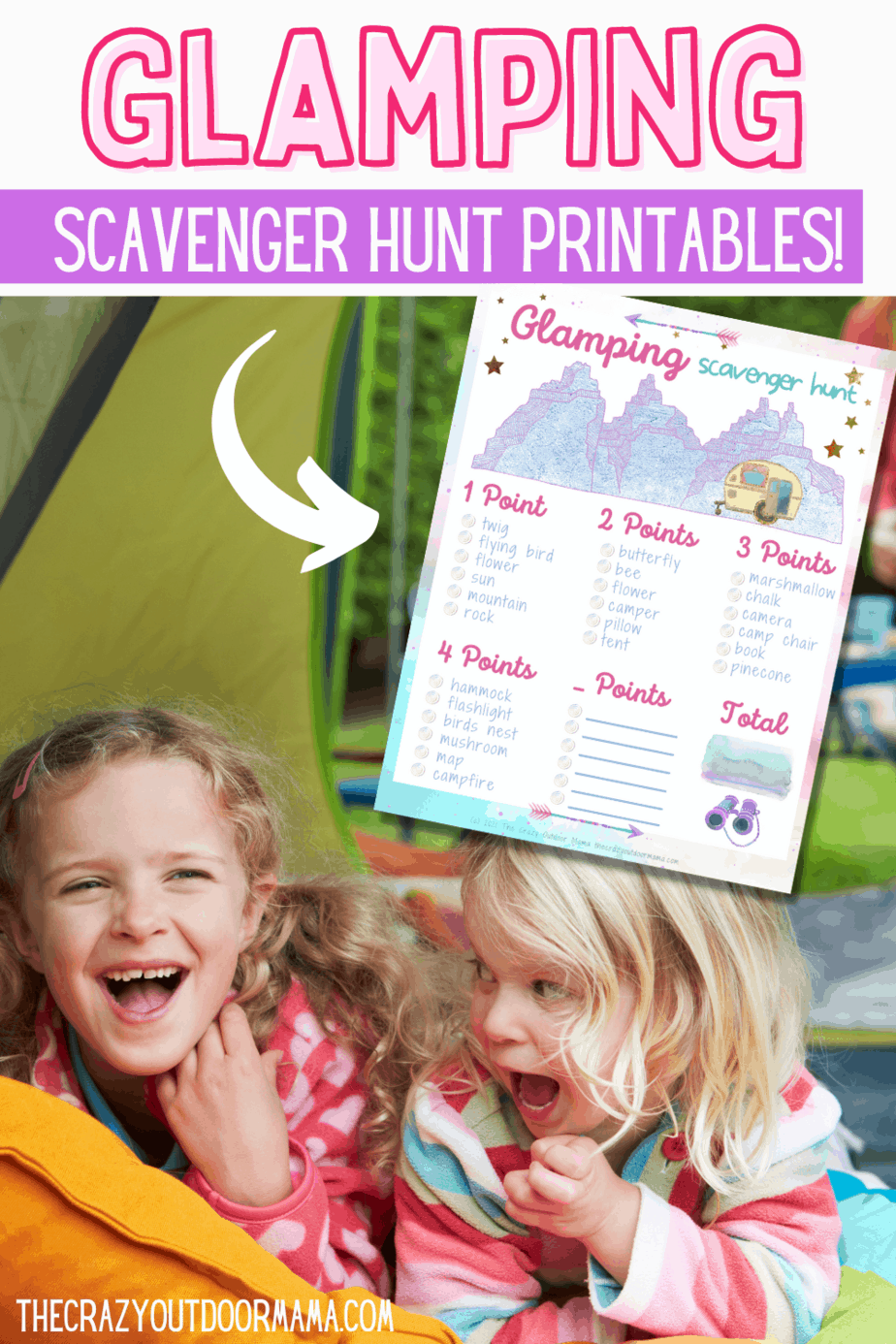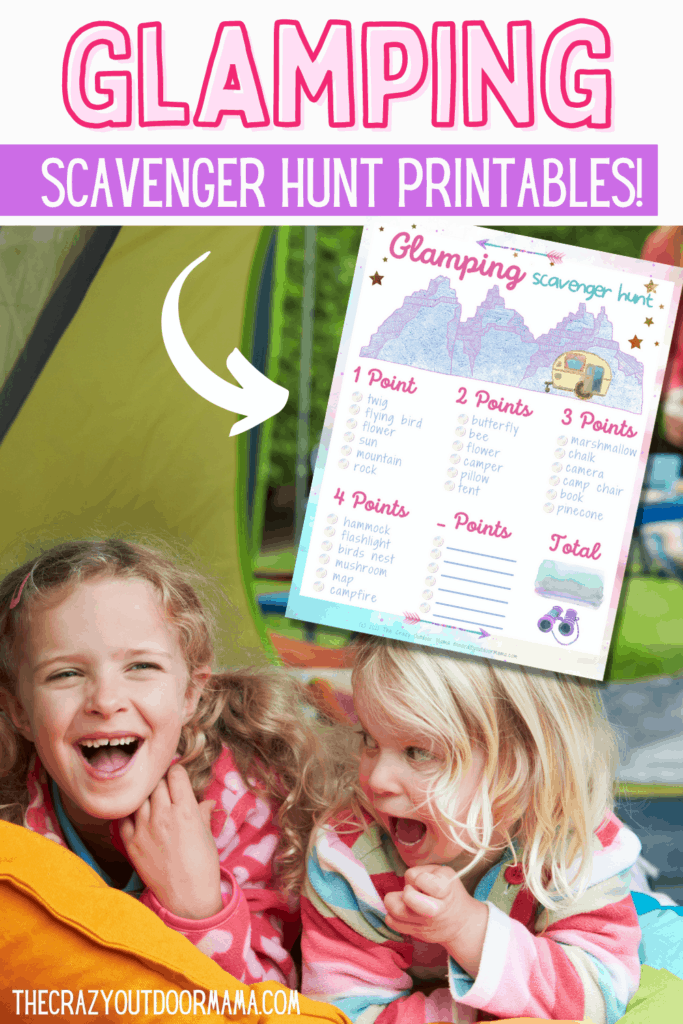 Latest posts by Stacy Bressler
(see all)