If you camp often with your partner, then you'll know there are certain tedious tasks that each person is responsible for…. so why not be romantic and make their day extra special by giving them this camping coupon book!
I'm sure you've seen coupon books for a variety of different things – some for kids, some for typical house chores, however, I wanted one for fellow campers who get out alot and have camp chores!
I know I HATE unloading the perishables and doing the laundry every time we come back, and if my husband really wants to earn some brownie points (or just make things less stressful for me!) he could do those!
After thinking of a few chores I really disliked, I asked one of the bigger RV groups I'm in their least favorite camp chores and came up with this cute little coupon book!
Related: Check out this cute printable set of 19 romantic camping themed cards and wall art (just in time for Valentines day!)
Pssst… don't give this out without being ready to commit to the coupons! If you realllllly need to… take a couple out that you just won't do (hubby does the black tank stuff, and I think I'd only do that if he was physically incapable of doing it anymore. So if you're reading this.. sorry =P)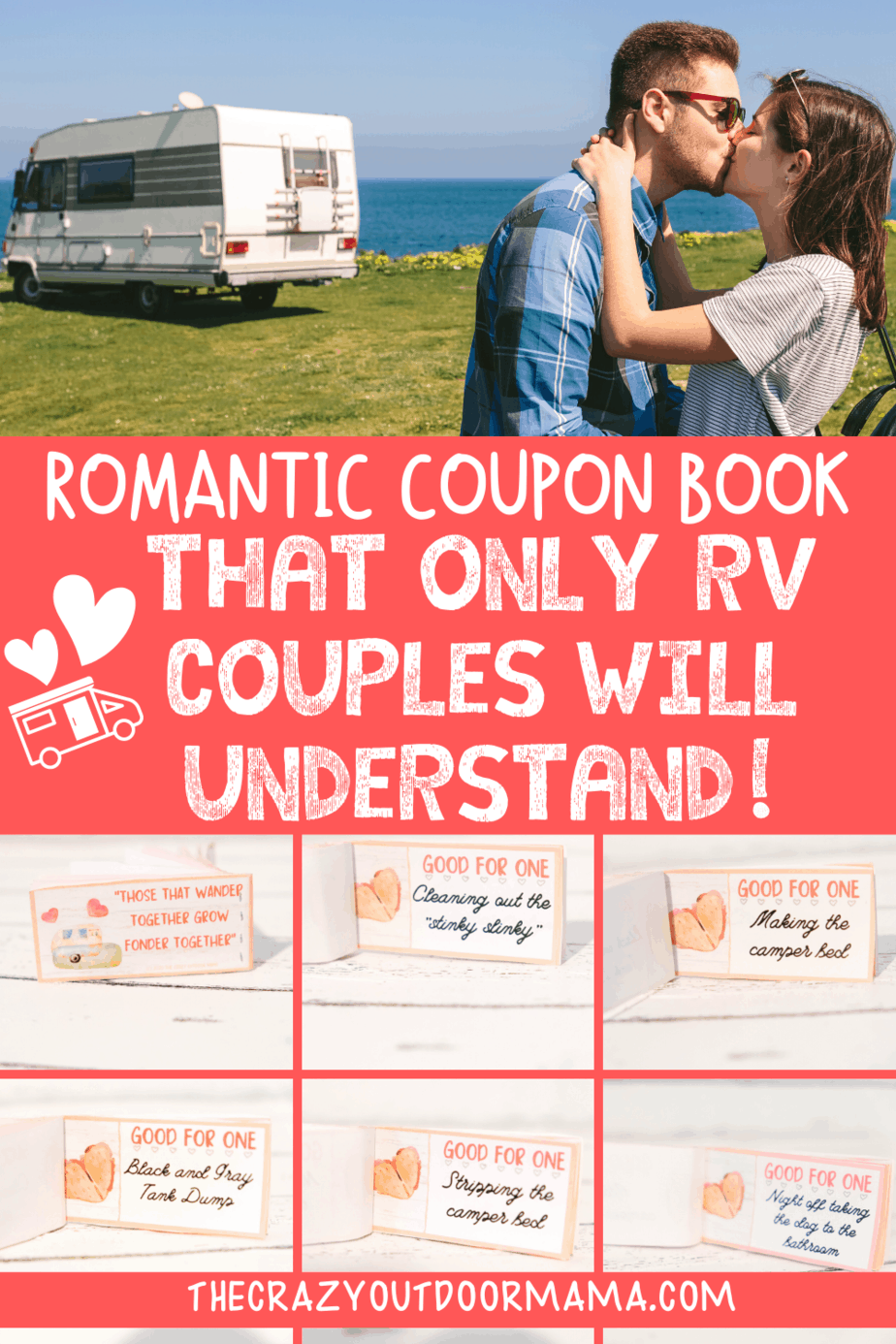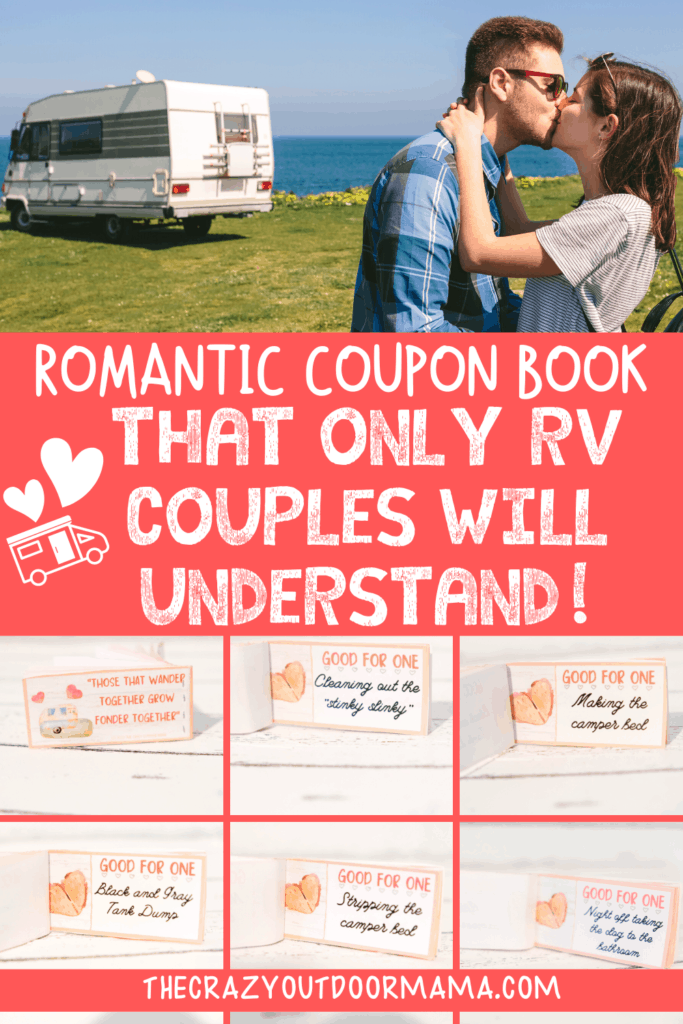 What are some of the fun camping themed coupons in this romantic book?
Well, when I say romantic, I mean more of it's nice that your partner would do the action for you, not that the action is romantic itself!
Here were some of the least favorite camping tasks you can do for your honey to let them relax!
Make the camper bed
Unclog the camper toilet
Black and gray tank dump
After trip camper clean out
Day off picking up the dog poop
Strip the camper bed
Clean out the grill
Night off taking the dog out to pee
Clean out the "stinky slinky"
Dishes free day
Day off dealing with the trash
Clean and prep outdoor mat for departure
Put the perishables away after the trip
Day off maintaining the campfire
Day off prepping the camper slides for departure
Clean out the camper fridge
+ two blank cards to fill in with your partners' least favorite camp chore you'll do for them!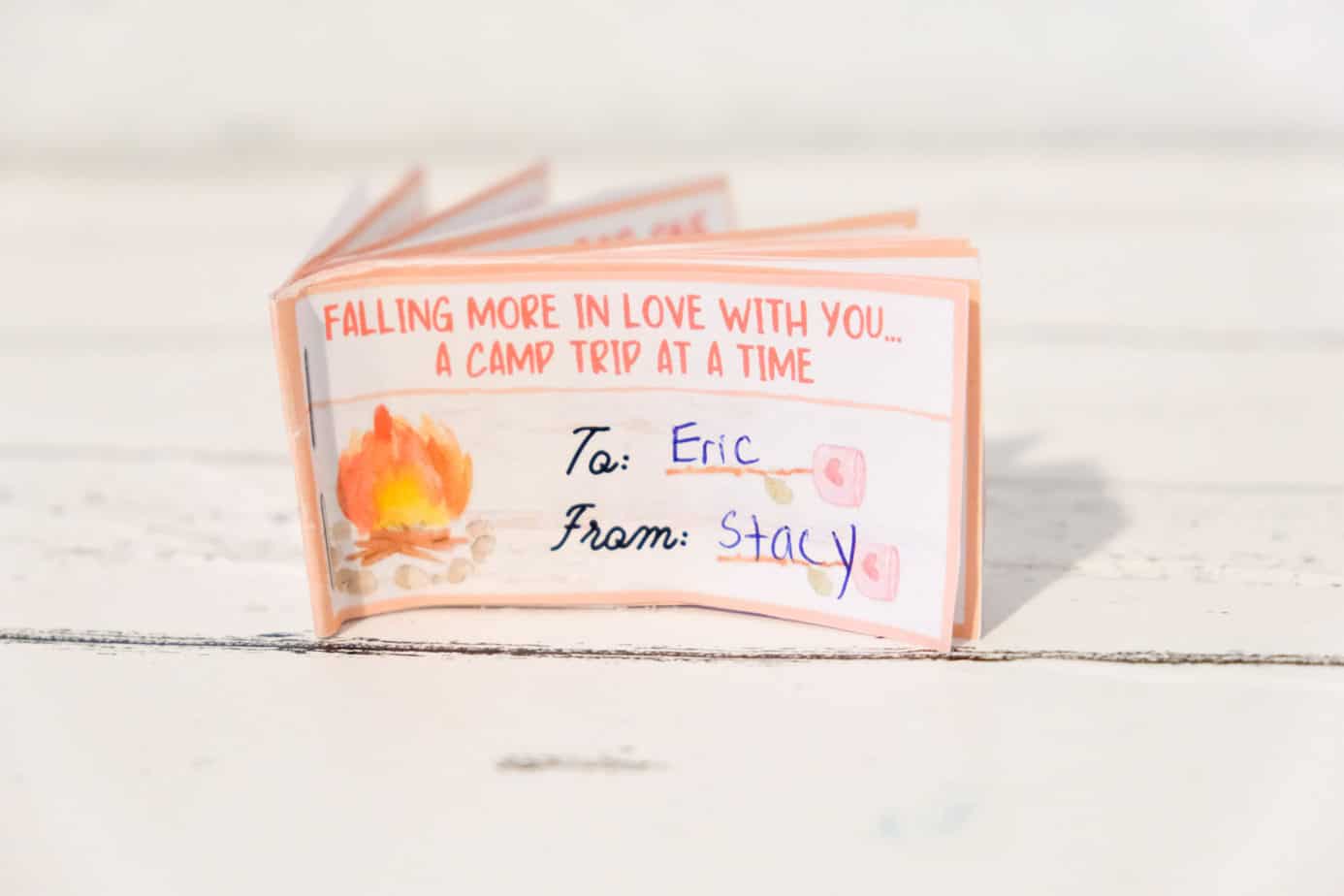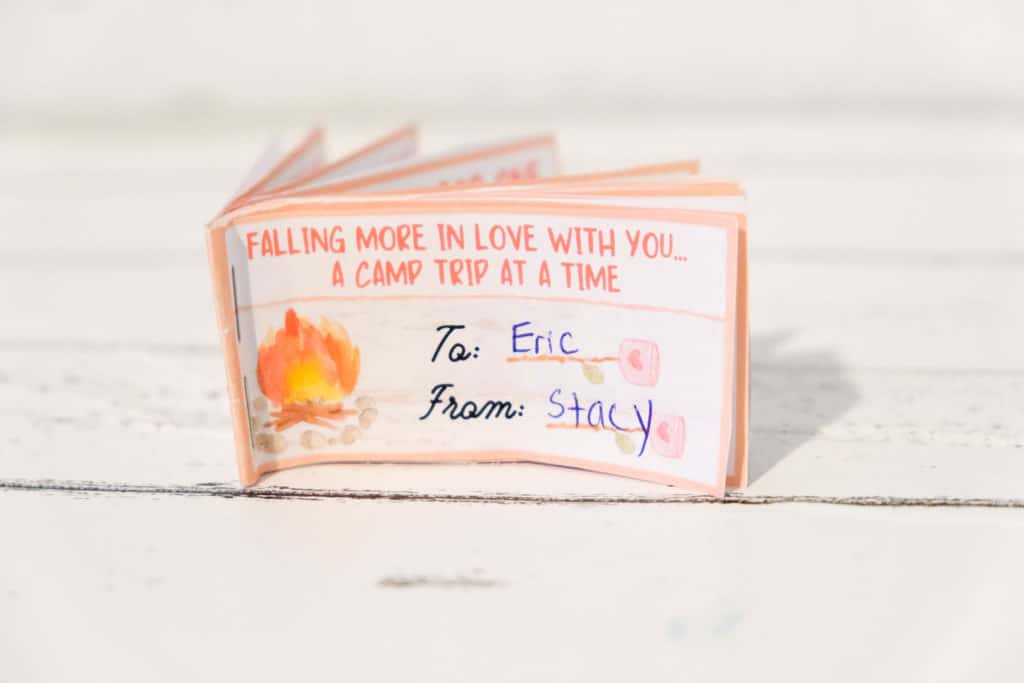 Save your money and print out this couples' camping coupon book!
You don't have to include ALL the coupons, but it's a sweet gesture and everyone deserves a little break from camp chores!
Just cut out the coupons, then the cover piece. Fold the cover piece over the coupons and staple. Walah!
I've heard of a cool trick to make these tear out coupons – get a sewing machine and sew across the edge (with no thread!) to create a perforation!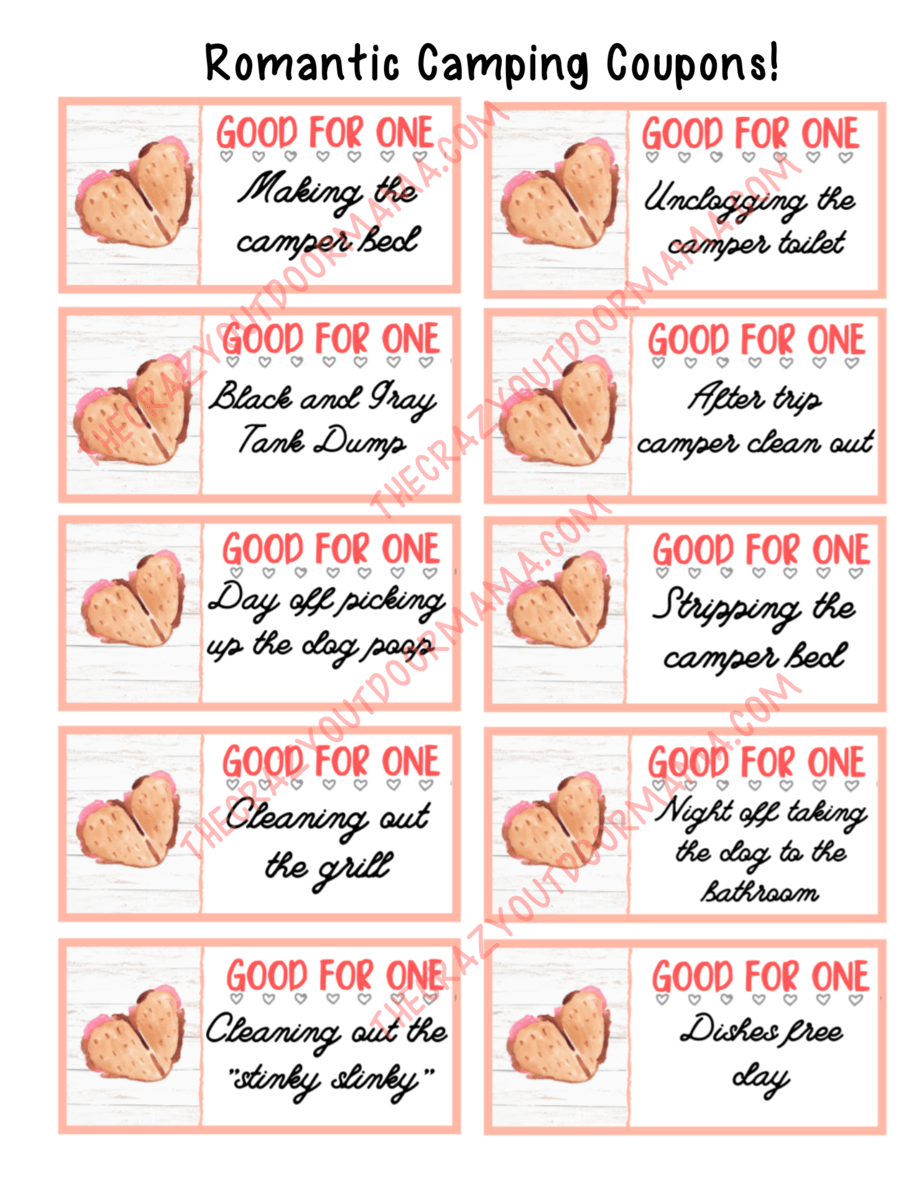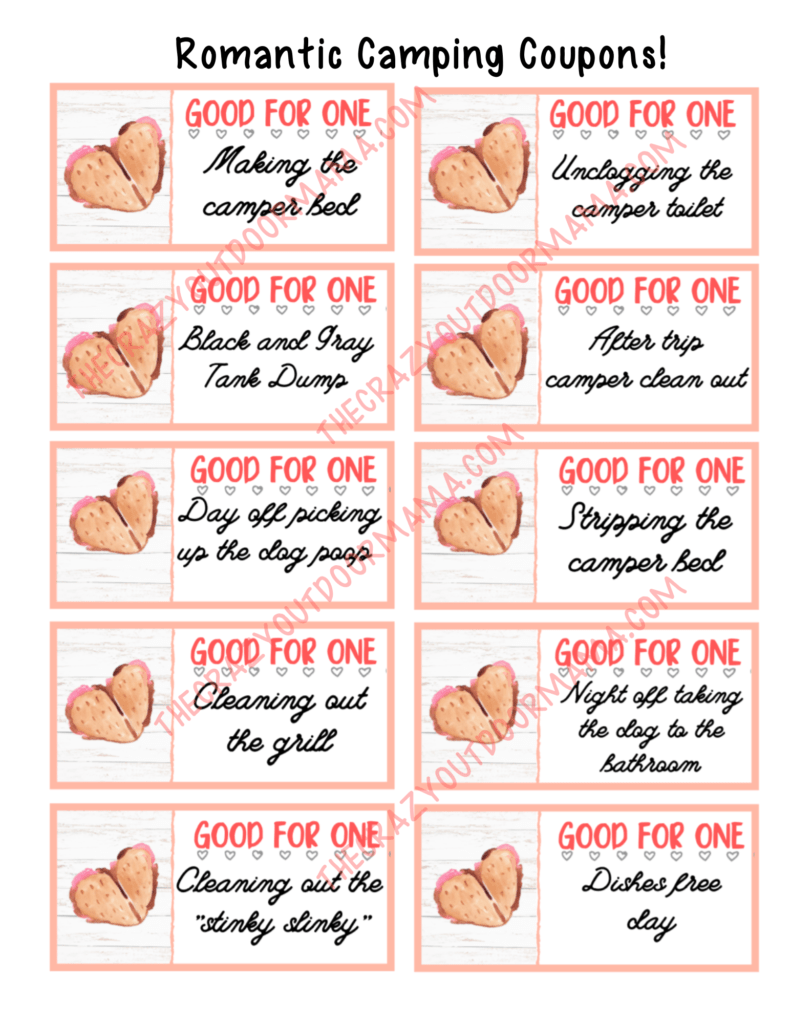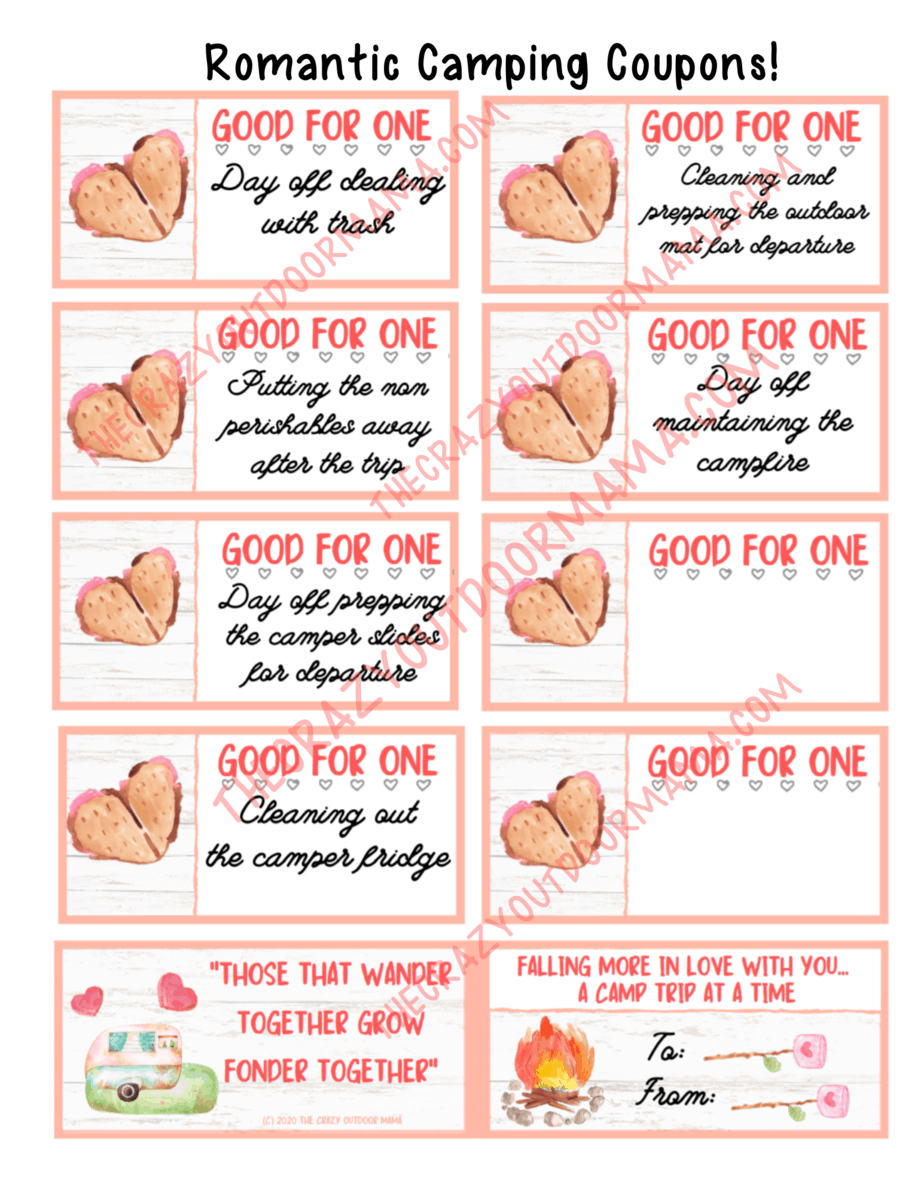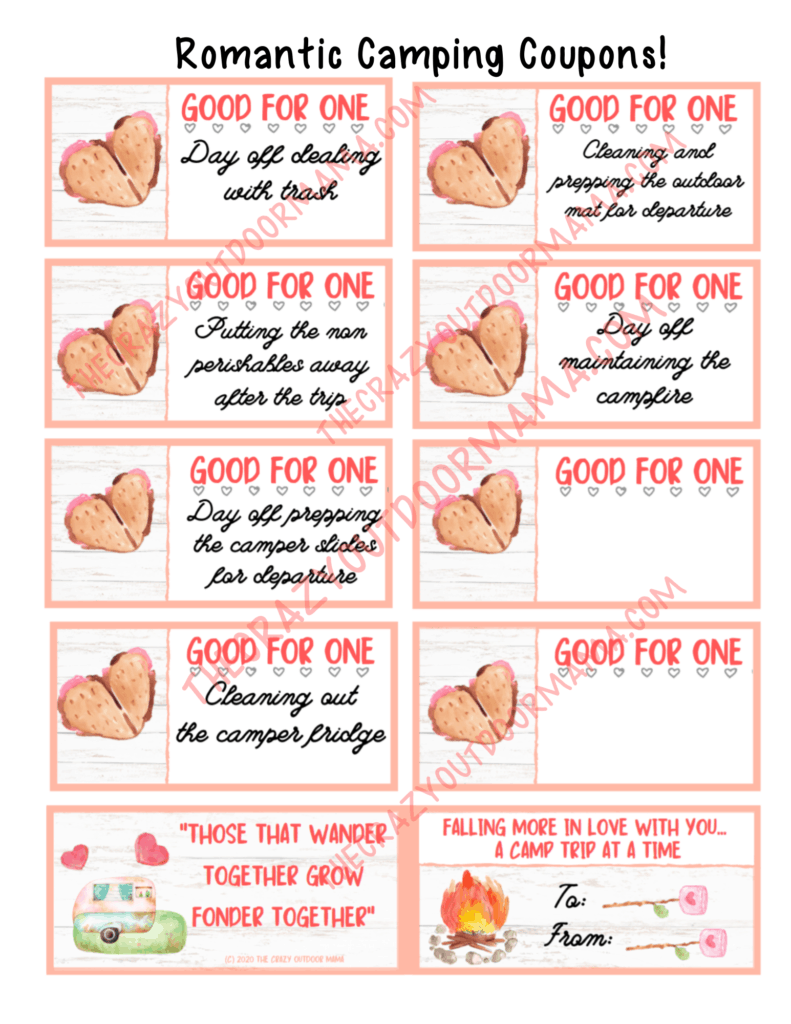 Here are some more romantic camping ideas!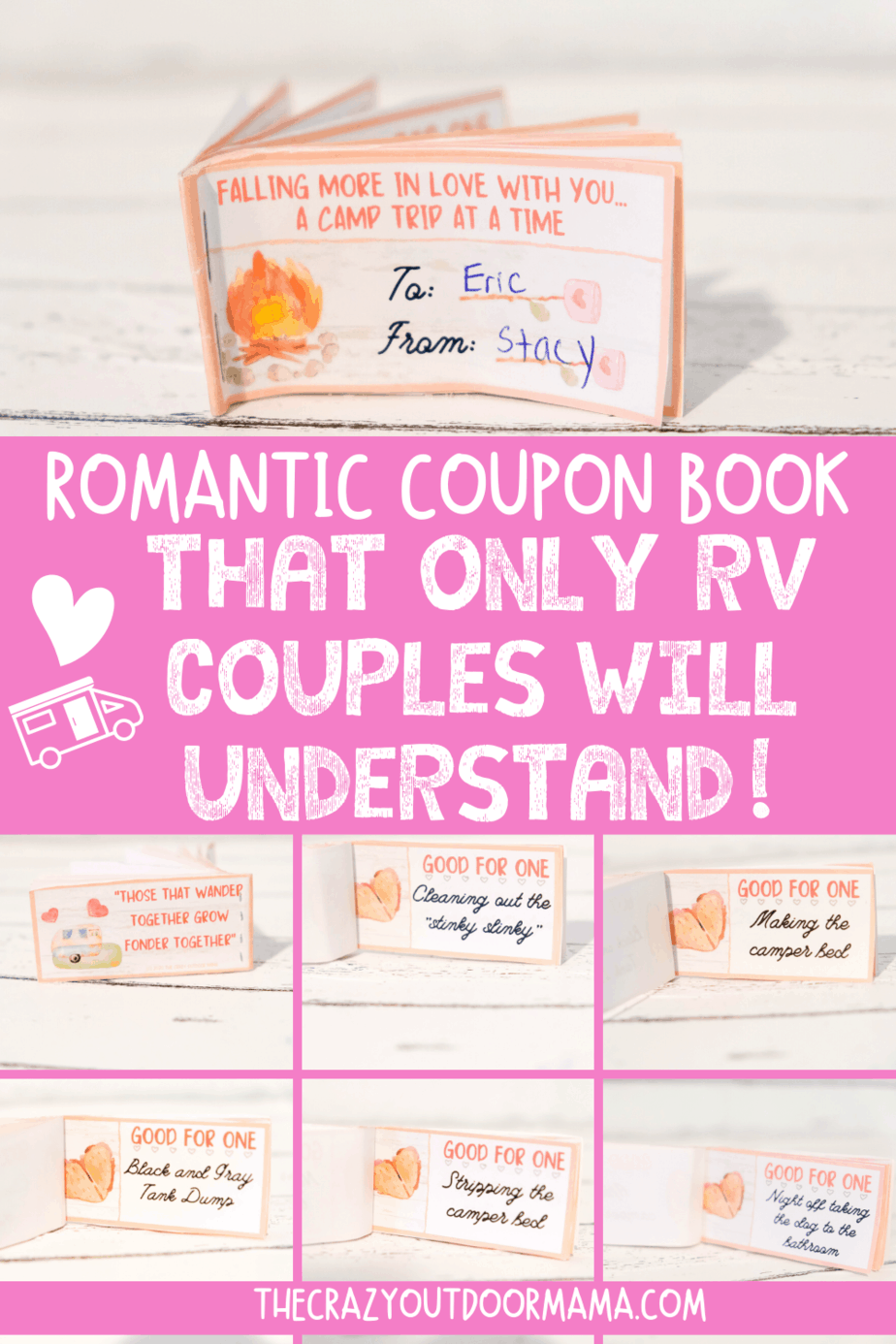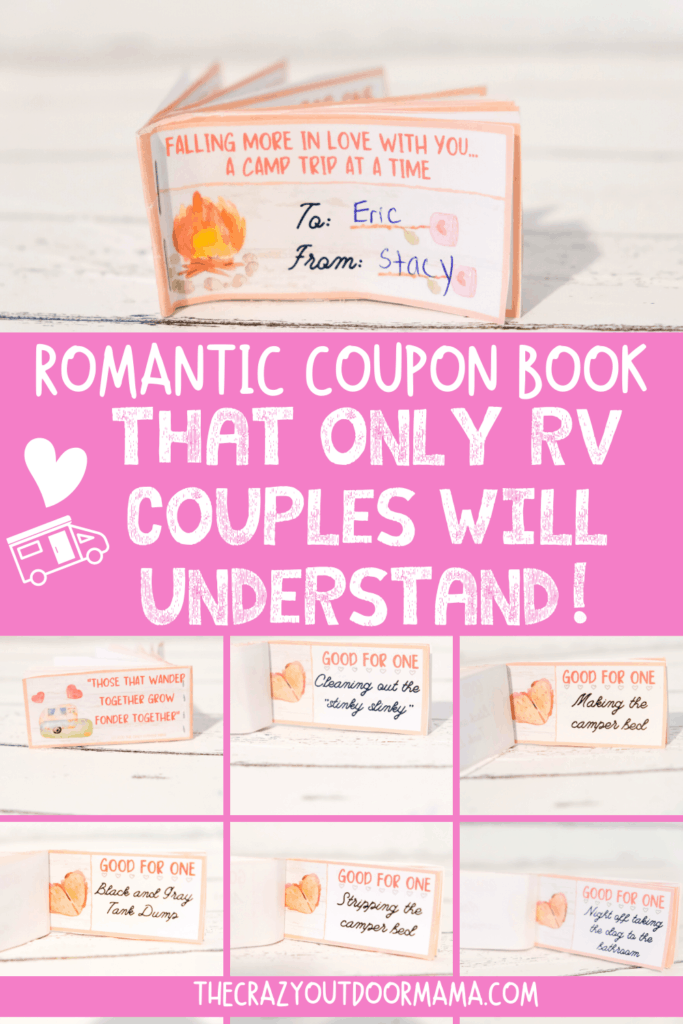 Latest posts by Stacy Bressler
(see all)