Top 10 RV parks in California
No matter where you are in California, you are likely to see stunning and breathtaking landscapes. The Southern part of California is the cream of the crop and many outdoor enthusiasts love to sample what this region offers.
The rugged mountain peaks, the gorgeous warm beaches, the buzzing city life, and the expanse wilderness are attractions that you will enjoy when you visit this state. When you are looking for an RV park in California, you need to take some time because it can turn out to be expensive, depending on where you go.
Here are some of the best RV parks you can consider when you visit California state.!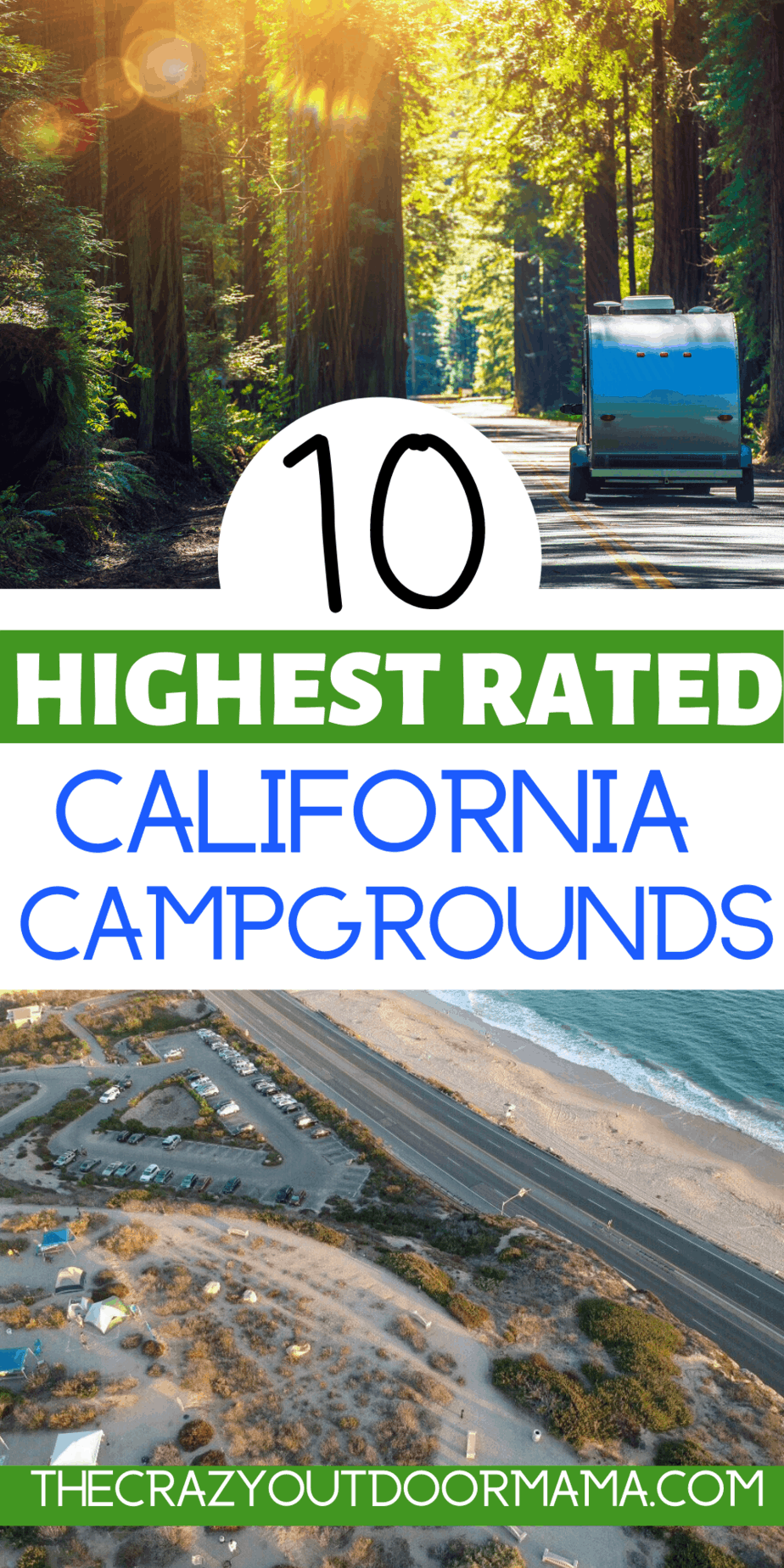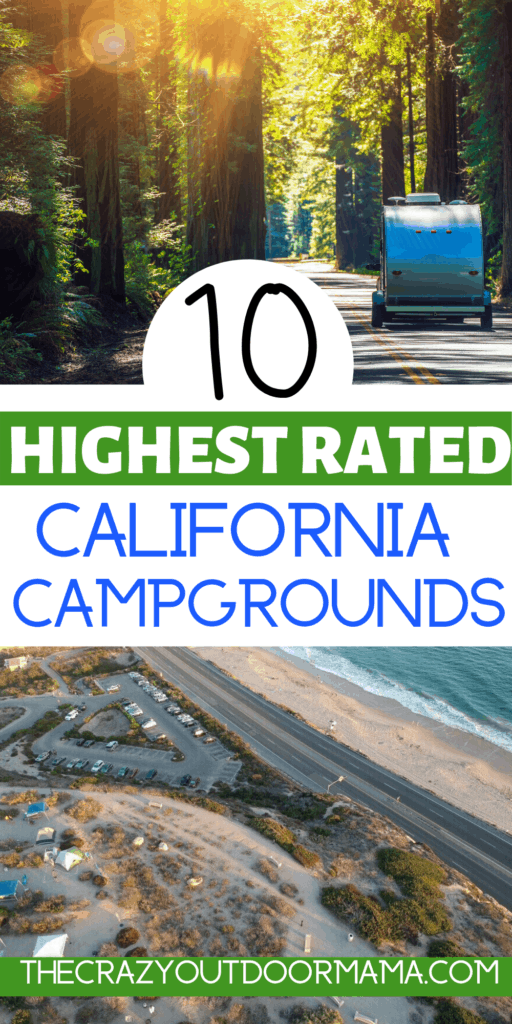 1. Redwood National Park
True to its name, this is the only place you get to experience some of the largest redwoods on the planet. The beauty and grace with which these massive trees stand will be breathtaking. The canopies offer an amazing ambiance. It's like a table has been set before you to explore hiking, biking and walking in the web of nature trails you will come across here.
The region holds a lot of historical significance and stands protected as a UNESCO heritage site. Some of the trees in this park have been standing for over a century. People come here to have picnics, enjoy the cool breeze and watch wildlife.
There are several campgrounds available for RVs in the park (Jedediah Smith, Mill Creek, Elk Prarie and Gold Bluffs) however NONE of these have hookups, all of them have length restrictions (24 foot trailers, 27 foot RVs) and some just don't allow trailers at all (Elk Praire and Gold Bluffs). It may be a better option to park the RV outside of the park and just drive in to explore during the day. You can find more information about campgrounds IN the park here
I would recommend somewhere nearby the Redwood National Park such as the Elk County RV Resort and Campground
Pros about this RV Park:
30 minutes drive from REdwood National Park
Beautiful campground, sites are very large with conveniently located full hook ups
Tons of elk to be seen
Reasonable price for proximity to National Park (around 45 dollars a night)
Beach access within a couple minute drive
Cons about this RV Park:
Some complained that the management is not very helpful
Showers cost money!
No cell service and wifi is iffy (though AT & T users reported no issues)
Tent camping is not great (sites divided by plastic and uneven)
Based on reviews, the Elk County RV Resort and campground sometimes has it's off days, but it's overall rated at a 4.0 on TripAdvisor. So just be prepared to enjoy what it does offer, and be OK with the negatives… after all, there is a ton of beauty around you!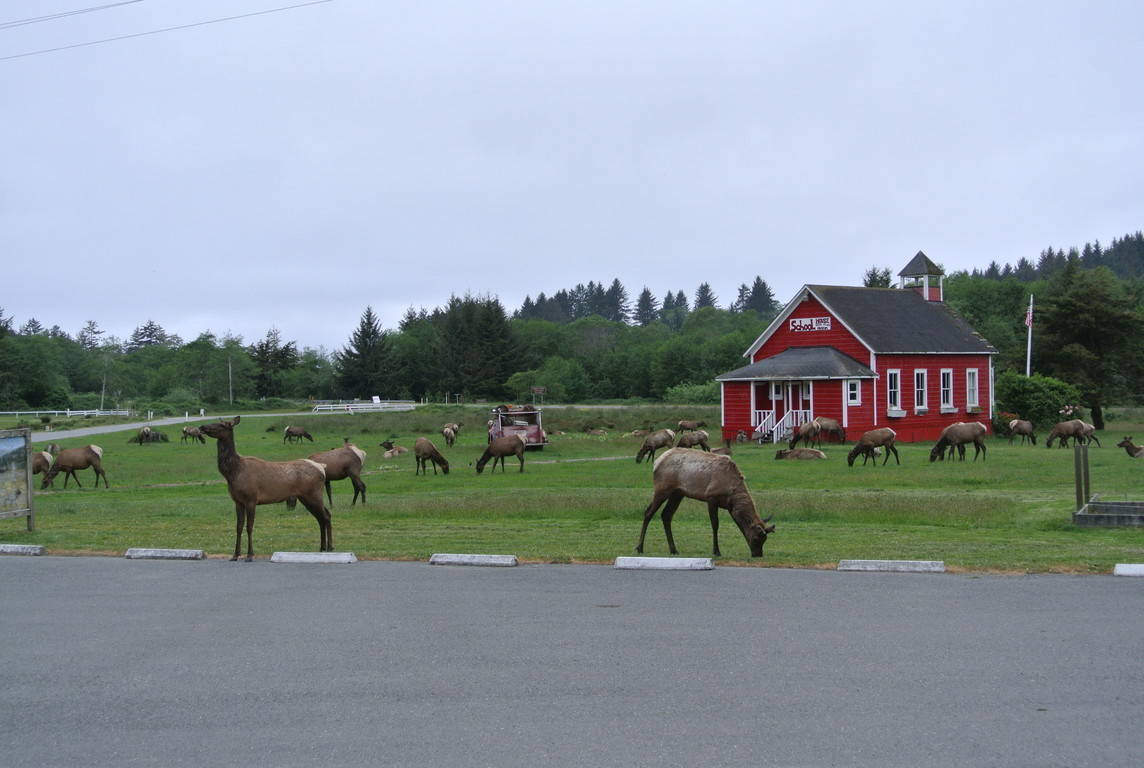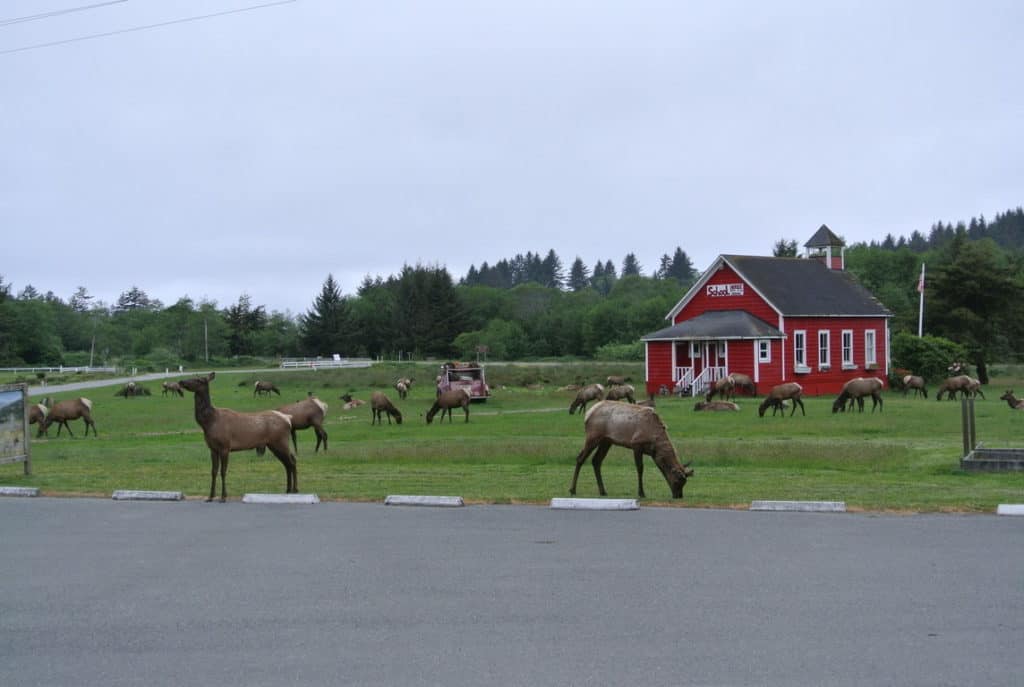 2. Anaheim RV Park
This is one destination that sets the platform for the exploration of amazing places in South California. It's ideal location is perfect for RV campers. You can move as much or as far as you want from this location. Surfers can enjoy the Huntington Beach and if you have kids, you can always head to Disneyland or LEGOLAND to create beautiful memories. There are electrical hookups and laundry facilities in this location.
Pros about Anaheim RV Park
Often referred to as the "backyard" of Disneyland and has shuttles every 20-30 minutes to and from the amusement park!
Massive amount of ammenities as well as pull through sites perfect for bigger rigs
Can see the fireworks from Disneyland at the RV park!
Cons about Anaheim RV Park
Quite pricey (between 75-110 a night depending on which spot you choose). Keep in mind though this is only one mile from Disneyland!
Some people complained that bathrooms are out of order often
The RV park is not fenced in and some people reported having safety concerns
The Anaheim RV Park received 4 out of 5 stars on Yelp, so most people did have a positive experience here!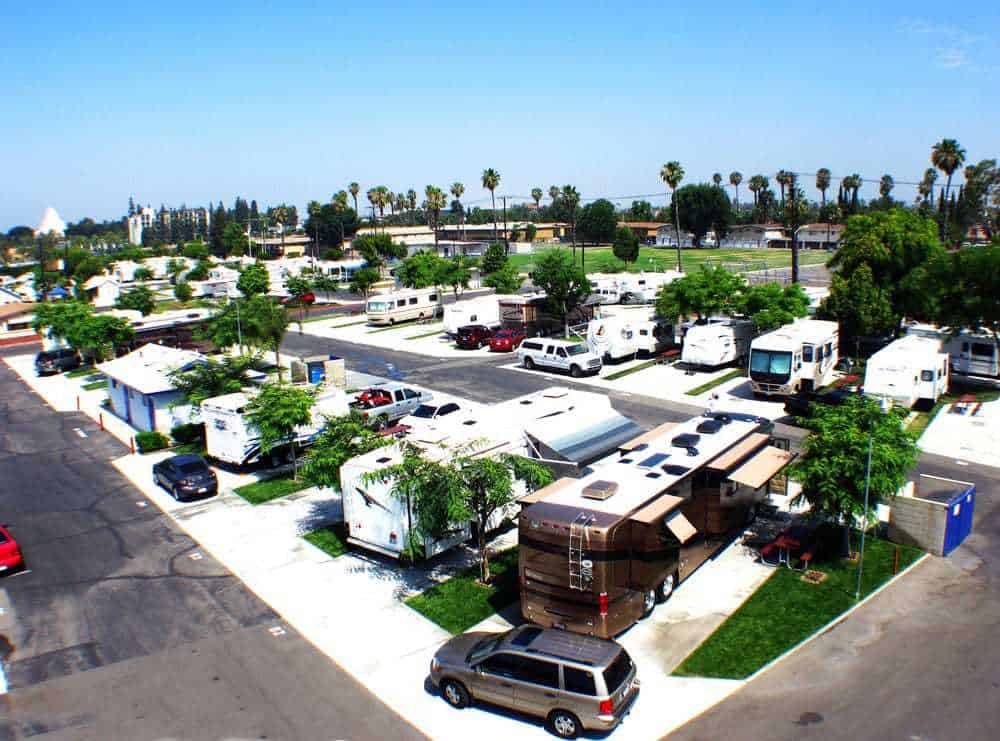 3. Yosemite RV resort
This is one of the most popular camping destinations in California. Located next to the Yosemite national park, this is a great hub for outdoor enthusiasts. You get numerous hiking and walking trails inside the Yosemite national park. The location has onsite swimming pools and other amenities to make your RV camping here much comfortable.
Pros about Yosemite RV Resort
Only 30-45 mins away from entrance of Yosemitie National Park
Large variety of camping types available – RV spots, tents spots, yurts and cabins!
Playground and pool available for the kids
Ample space for larger RVs with shade and fire rings
Cons about Yosemite RV Resort
Not paved, so can be quite dusty and hot feeling during the height of summer
Some campers considered the nightly cost expensive at around 65 a night.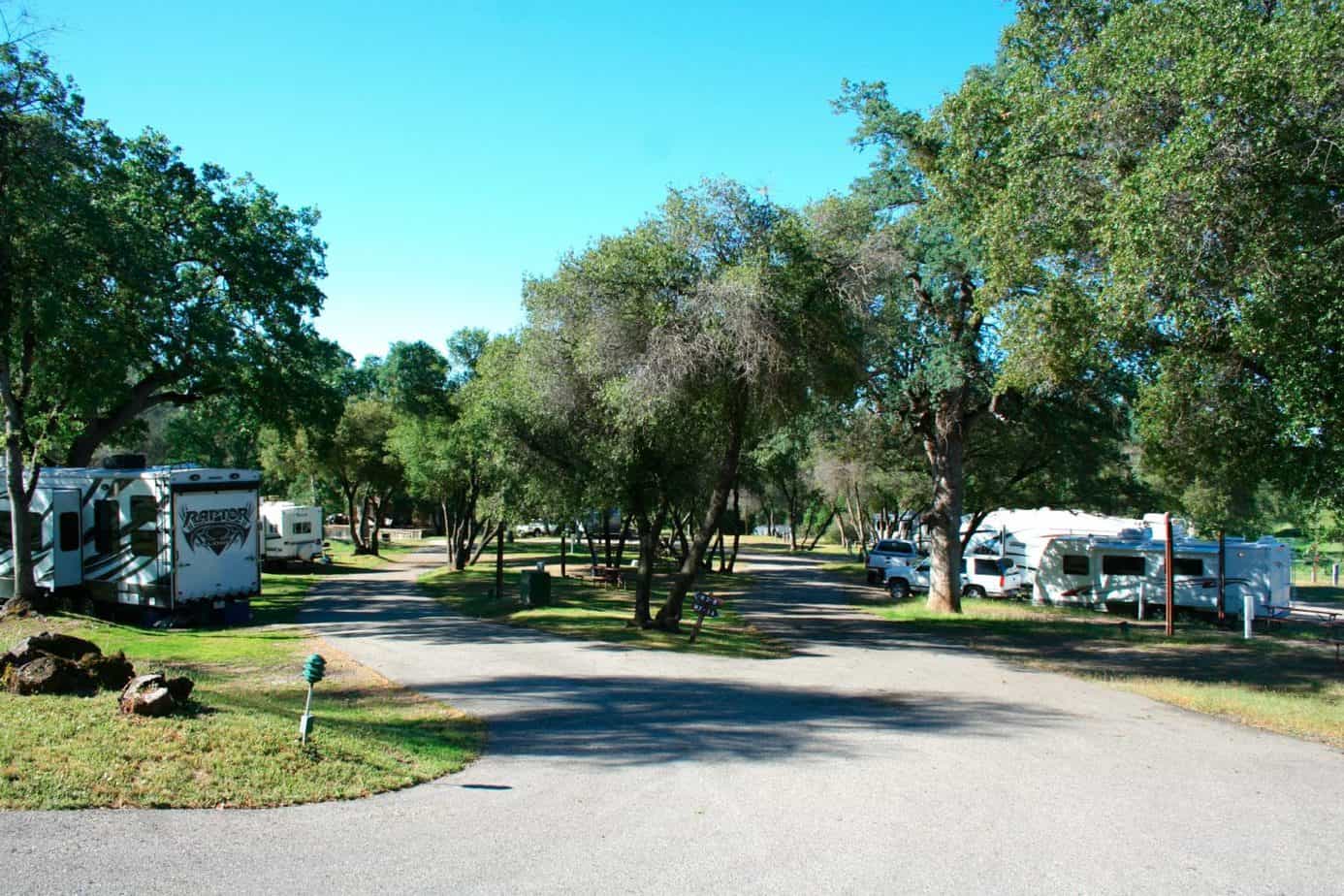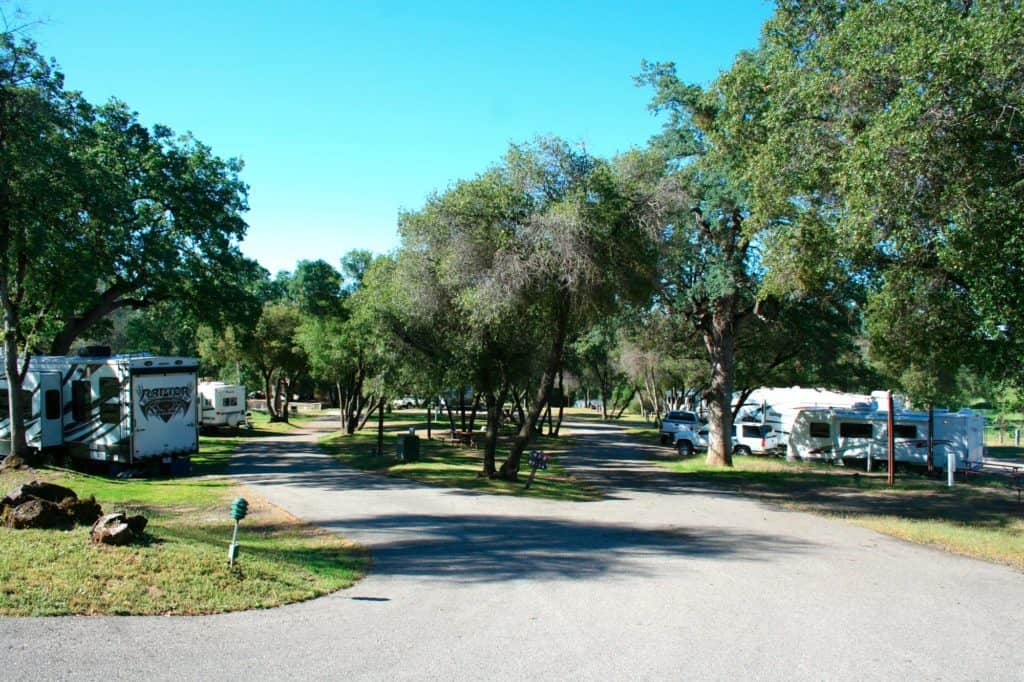 4. June Lake RV campground
This camping ground is located in June town and it allows you to explore numerous outdoor opportunities and adventures around. Yosemite National Park is not far from here and June Lake is a walking distance from the camp. At the lake, you can take a boat excursion, canoeing or do some fishing.
Explore nature trails and hike alongside calm wilderness. You will get a chance to spot a black bear or mountain lion as this is an active bear area.
Pros about June Lake RV Campground
Many trails accessible from the campground, most notably one that takes you to two beautiful lakes
Brewery and restaurant within walking distance
The area is surrounded by trees and ample wildlife such as eagles and deer
Cons about June Lake RV Campground
Must make a deposit via check if you wish to reserve a spot as they only accept cash or check (this is very dated, not sure the reasoning behind it)
Spaces are tight, and many campers said you should only stay here if your camper is 30 feet or under
Wifi and cable very sketchy and don't always work
No bathrooms or showers available
June Lake RV Campground certainly has a "rural" feeling, so may not be perfect for the camper in a giant 5th wheel who prefers the "glamping" lifestyle. However for those who like to focus on the outdoor activities available for an area, this is a great spot!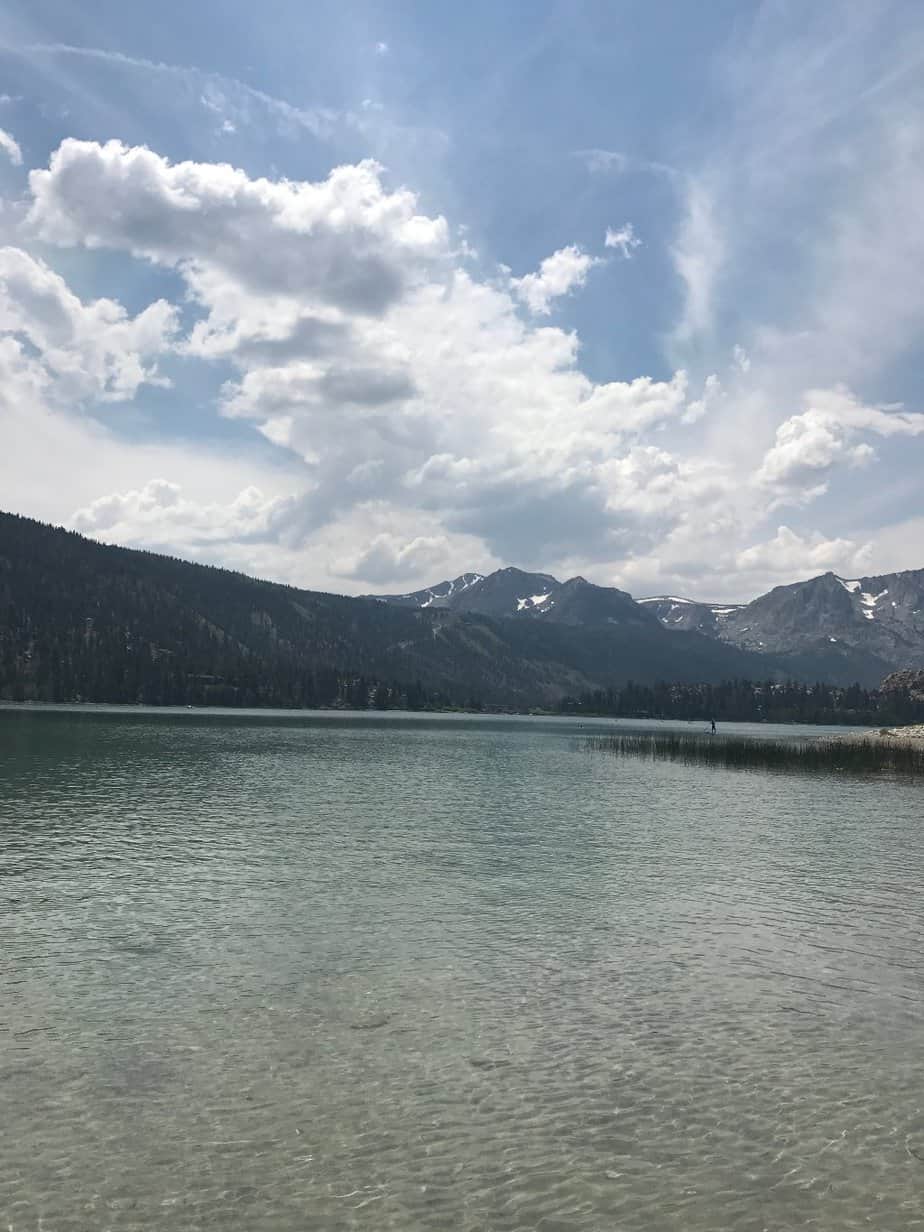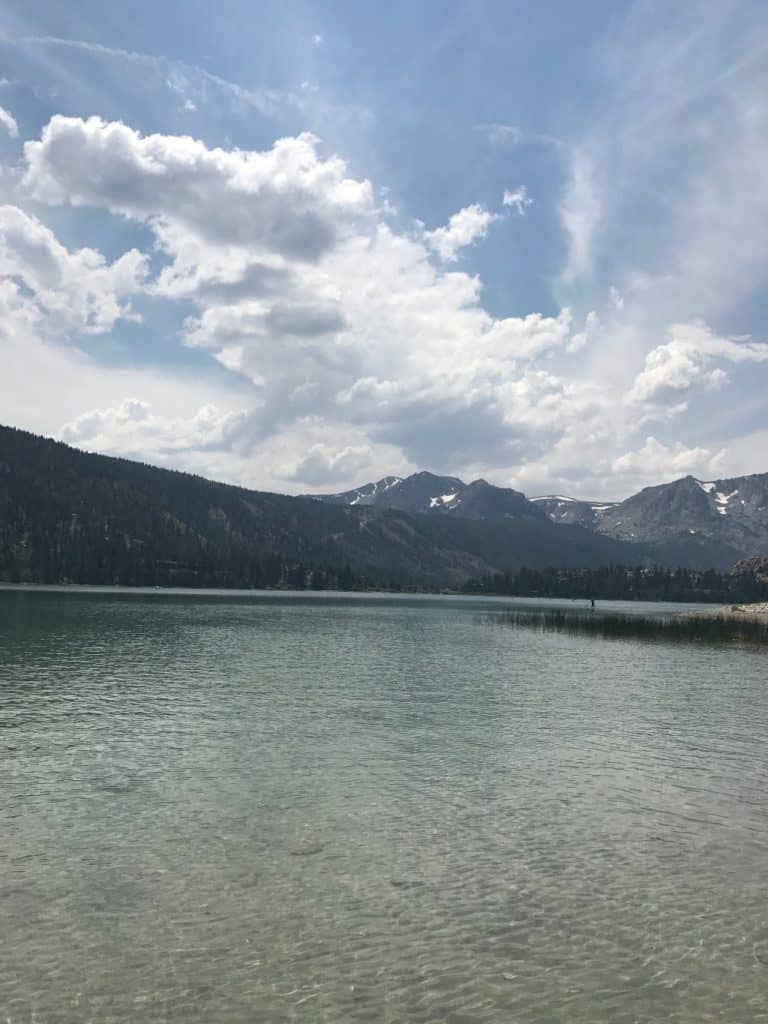 5. Marina Dunes RV Park
Just a short drive north of Monterey, Carmel, you get to experience some of the best golf courses in the world. The Marina dune RV Park gets its name from the location on a dune, in an undeveloped beachfront that promises the curious camper a lot of experience.
This location is good for glamping and it has amenities to support that. It is luxurious and you will need to book in advance to get a spot for your RV. There is a gym, clubhouse, playground area, WIFI, and laundry facilities.
Pros about Marina Dunes RV Park
Beach within walking distance and playground for the kids means you don't have to leave to find things to do
Very much a glamping experience with a clubhouse, fitness center, nice spots with full hookups and more
Very level spots and easy to access most of them
Cons about Marina Dunes RV Park
Very close to the highway, so can become annoying if you plan on staying in the campground the whole time as opposed to visiting the beach or other nearby attractions
Wifi seems to only work well at the clubhouse as the repeaters have been down for months at this time of writing (Feb 2020)
A bit pricey at up to 95 a night for a premium spot
Marina Dunes RV Park seems to be a convenient beach getaway for campers! As long as you don't mind a little highway noise (which also means it's at least easy to get to with no dirt road travel) you'll be a happy camper with their location and amenities!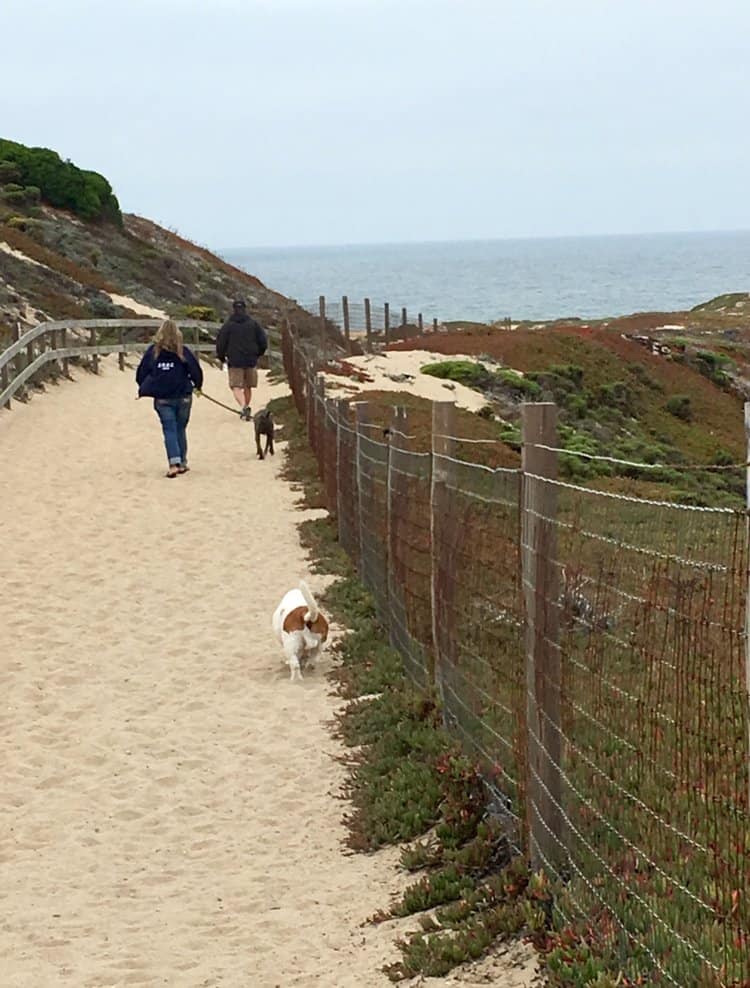 6. Pfeiffer Big Sur State Park Campground
The way natural vegetation combines with the ocean makes for amazing scenery. Trees seem to want to disappear into the ocean. As a fan of wilderness and lover of nature, there is no shortage of beauty to explore in this spot. Enjoy amazing waterfalls that create beautiful hues when the sun shines on them and sounds of birds whistling every morning.
The hiking trails here are legendary, going through amazing photogenic, rugged and undeveloped spots. In the campground, you will find amenities such as clean bathrooms, picnic tables, fire pits, electric hookups, and waste management.
Pros about Pfeiffer Big Sur Campground
Absolutely breathtaking views just about anywhere you look
Spacious spots inside the state park with vegetation to provide privacy
Many trails accessible from the campgorund
Cons about Pfeiffer Big Sur Campground
Limited cell service so may not be best for those who need it for work
No electric hookups (bring a generator!)
Fills up very fast – try booking atleast 6 months ahead of time!
One look at Pfeiffer Big Sur State Park's reviews and the one thing that sticks out over and over again is the unexplainable beauty – many call this a bucketlist destination! If you want to see some of the most beautiful sights in California, this one is a must!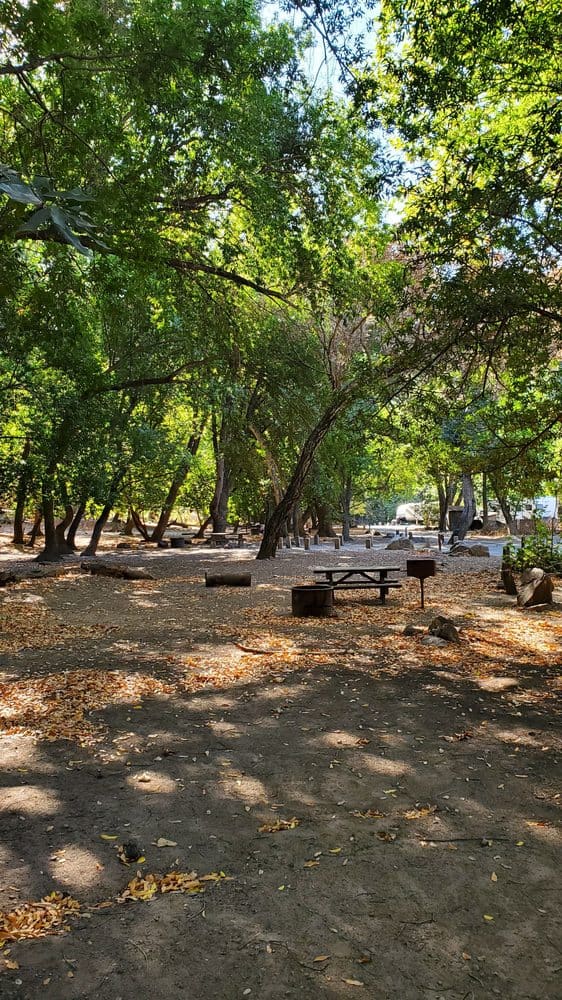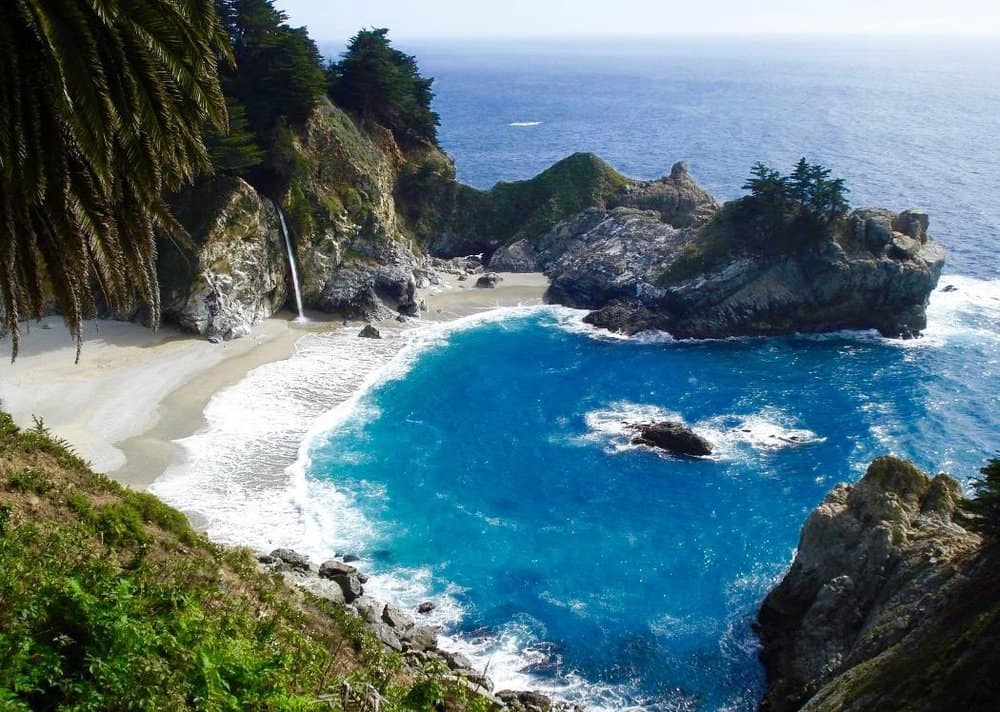 7. Crystal Cove State Park: El Moro Canyon Campground
Crystal Cove State Park is a beautiful beach destination (can you tell beach spots are popular in California! LOL!) It also has wooded canyons and the waters nearby have been designated as an underwater park!
The campground is within view of the beach, and they have a nice variety of spots and types of camp spots!
Pros about Crystal Cove El Moro Canyon Campground
Almost every spot has an ocen view!
Plenty of hiking trails accessible from the campsites
Beach access a short drive or walk away!
Nice large campsites!
Cons about Crystal Cove El Moro Canyon Campground
Not much shade (bring a shaded pop up canopy!)
No wood campfires allowed though they do allow the propane ones
The Crystal Cove El Moro Canyon Campground received an overall rating of 4.5 stars on Yelp, and it's not hard to see why! Beach views, reasonable prices. It seems you need to actually call reservecalifornia to find a price, but reviewers said they were fine with the cost for what was offered!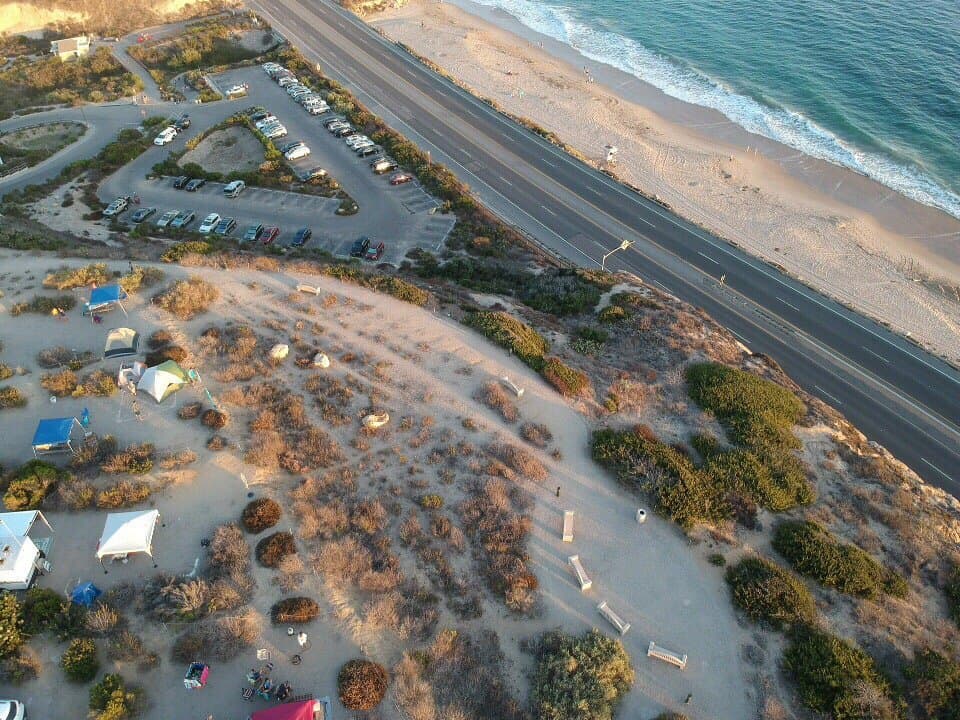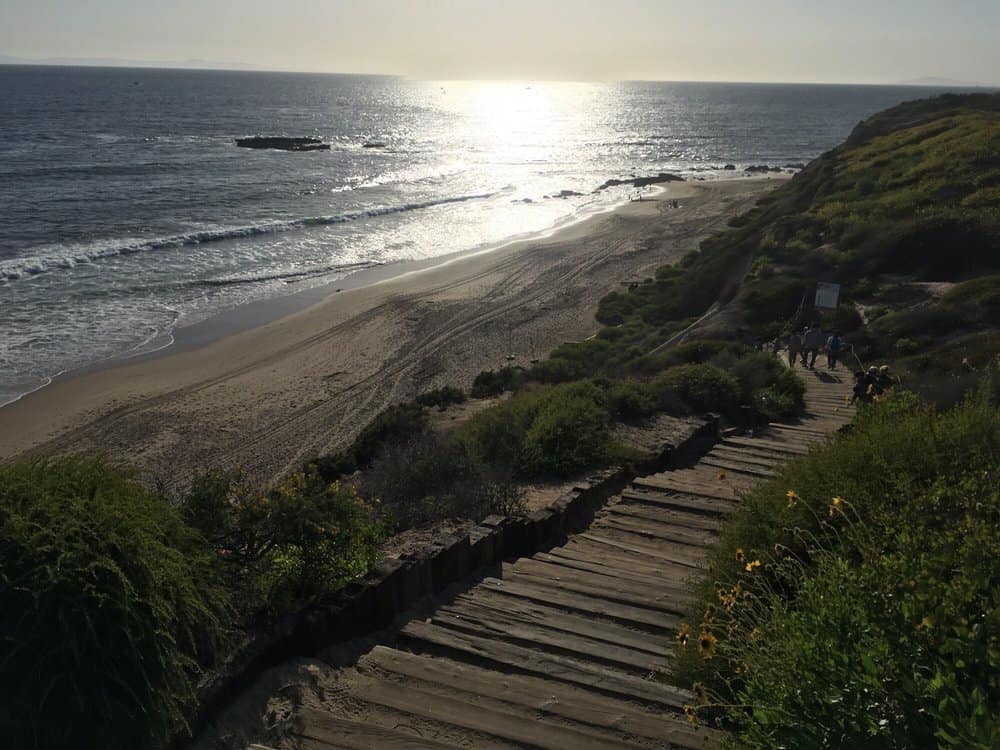 8. Sequoia National Forest (and Sequoia RV Ranch)
In the Sierra Nevada Mountains, beauty waits in over 1m acres containing giant sequoia trees. This is an outdoor lover's canvas. You get to do whatever you have always wished to do. You can find every kind of outdoor activity here including camping, bird watching, hiking, walking, picnics, rock climbing, and kayaking. Take time to enjoy the fresh air in this wilderness.
Back at the camp, amenities you will have access to include electrical hookups for your RV, and freshwater.
There are ALOT of campsites available throughout the National Forest, however many of them have size restrictions and I couldn't find any that had full hookups. If you want to check it out though and see if anything fits what you want, here is the link to the list of campgrounds located in Sequoia National Forest.
I'm going to focus however at looking at the nearby Sequoia RV Ranch as this offers more amenities many RV campers are used to!
Pros about Sequoia RV Ranch
Many campsite location options including riverside sides, premium pull throughs and more economically priced back ins!
Very clean campsites, bathrooms and laundry facility
Fun activities nearby such as a swimming hole kids can go in, horseshoes, and floatable river!
Cons about Sequoia RV Ranch
Wifi seems to be hit or miss and there is no cell service (so this might not be ideal if you NEED these things for work while you're camping!)
The river may be dried up for the season if you come late summer, so be sure to plan this trip earlier in the year if that's something you look forward to!
Sequoia RV Ranch seems like a wondeful campground that gives you the real "camping" feel while still being close to the shuttle for Sequoia State Park as well as some other attractions! The prices seem reasonable as well and you are able to check their prices on their website for all the various sites (so no having to call someone and figure that out!)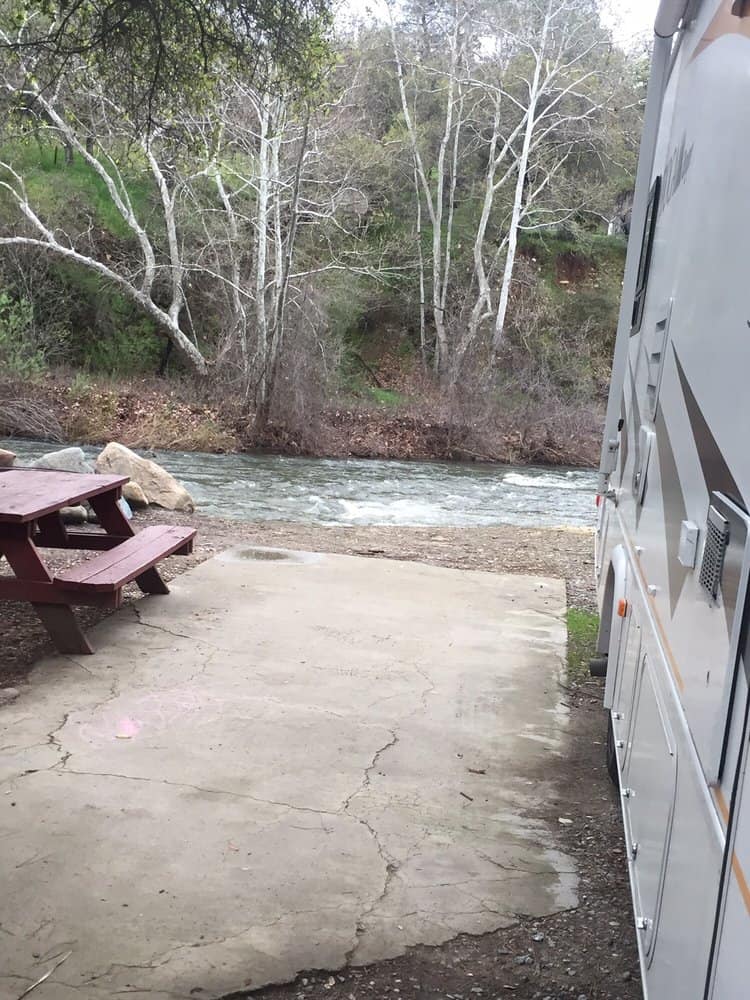 9.Manchester Beach KOA
I had to include a KOA here, especially for those of us who have families (or just like the additional fun options KOAs usually offer!)
At the Manchester Beach KOA, you'll find fun activities like hayrides, ice cream socials, wine tastings and plenty of holiday events! There's also bocce courts, a disc golf course, a large fenced dog park, and community campfire area.
Pros about the Manchester Beach KOA
One of the highest rated KOAs in the entire system!
Plenty of helpful things to use such as a community kitchen, well stocked store, a hot tub and family outdoor movie nights
Extremely friendly employees who are willing to help with RV problems and very accommodating to last minute changes and making sure you have a gret experience!
Cons about the Manchester Beach KOA
Do NOT take Mountain View Road to get to the KOA – many campers reported that it was shown on their GPS as a shortcut, however it is a long windy road along cliffs with 45 degree angles and no cell phone service!
Wifi doesn't always work (there does seem to be cell phone service atleast!)
The Manchester Beach KOA has to be the best KOA I have ever read reviews from (I struggled to find cons!) so if you enjoy the community aspect of camping with all the "glamping" add ons then this is for you!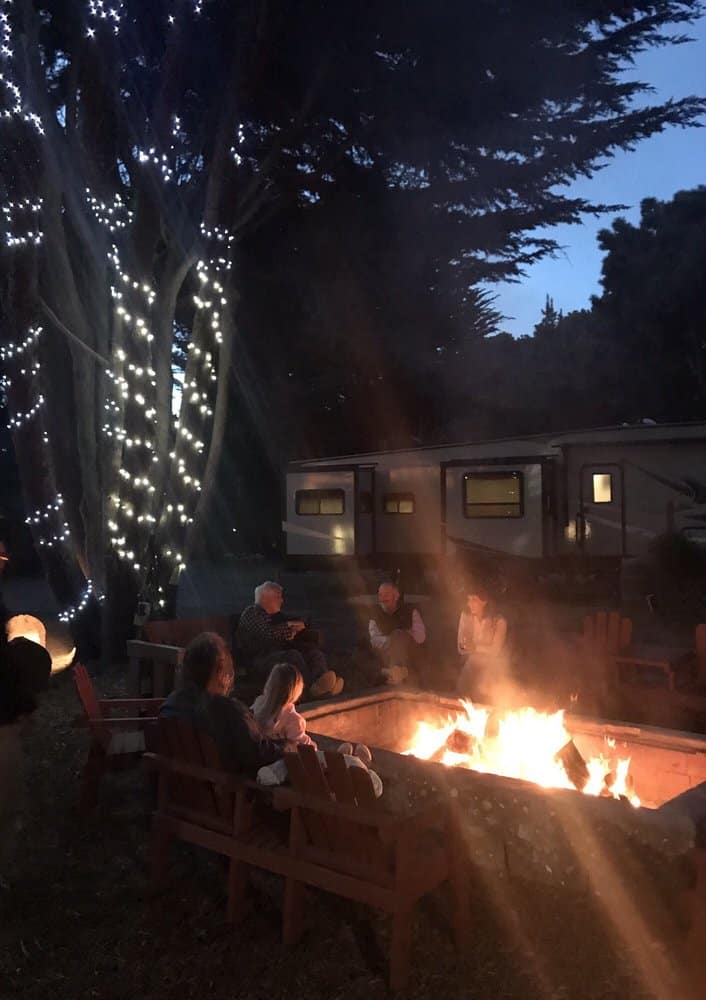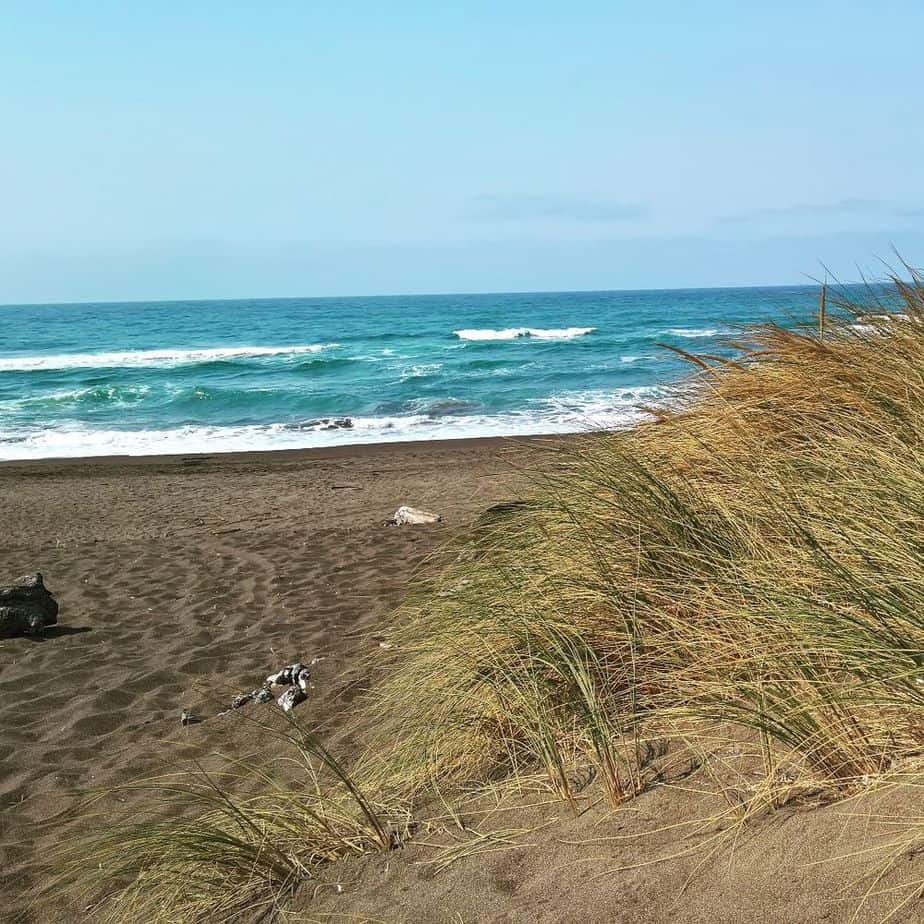 10. Durango RV Resort
If you like to camp but also like to be close enough to explore town, the Durango RV Resort is for you!
There is a good mix of city things to do like going to the Farmers Market, visiting wineries, shopping at Red Bluff (the town this resort is in) golfing and going to the casino as well as nature activities like going to Lassen National Park (30 miles away!), Shasta National Forest and fishing on the Sacramento River!
Pros about Durango RV Resort
Concrete pads ensure easy, level parking while still having Sacramento River views!
"Fancy" amenities such as an onsite spa, pool and workout room
Large dog area, pretty fountain and lots of places to walk around. Very beautiful and well manicured!
Cons about Durango RV Resort
Must lock up your items every night (as you should, really)! Don't trust the patrol, there were unfortunately a couple of campers who reported their items being robbed in the night. This may be due to being so close to the city.
There can be excessive train and car noise, so this might not be your best bet if you are a light sleeper.
No campfires allowed, so bring your propane ones!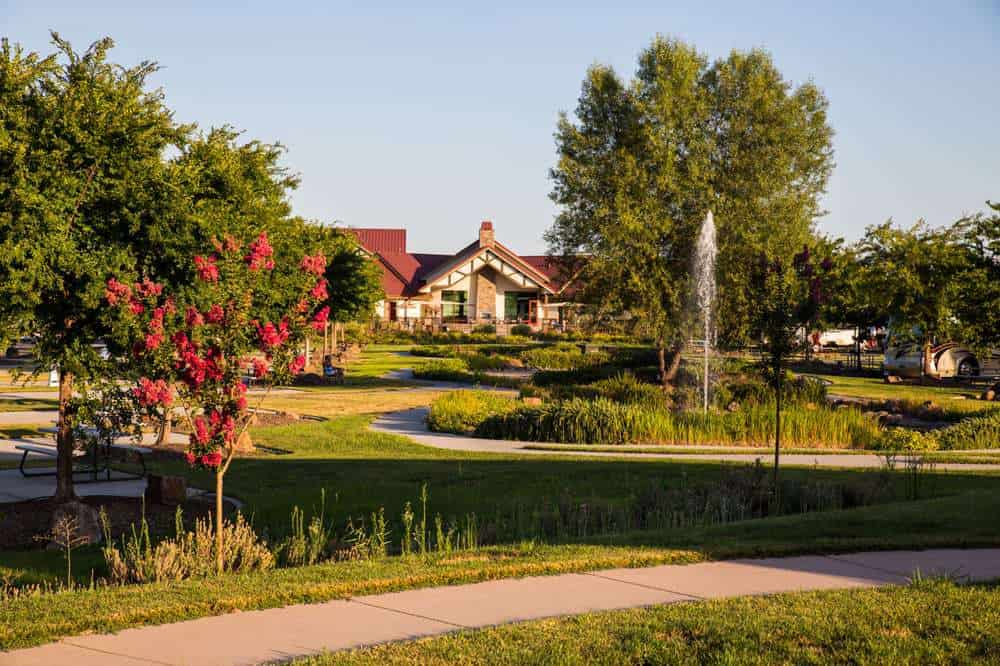 What's the best spot you've ever camped in California? Leave it in the comments to help other campers!
No matter if you like to camp near the beach, trees or city I hope I've covered a little of everything… but California is MASSIVE so I know there are a ton more amazing campgrounds out there!
I will probably expand this every so often, so I'd love to include your suggestions!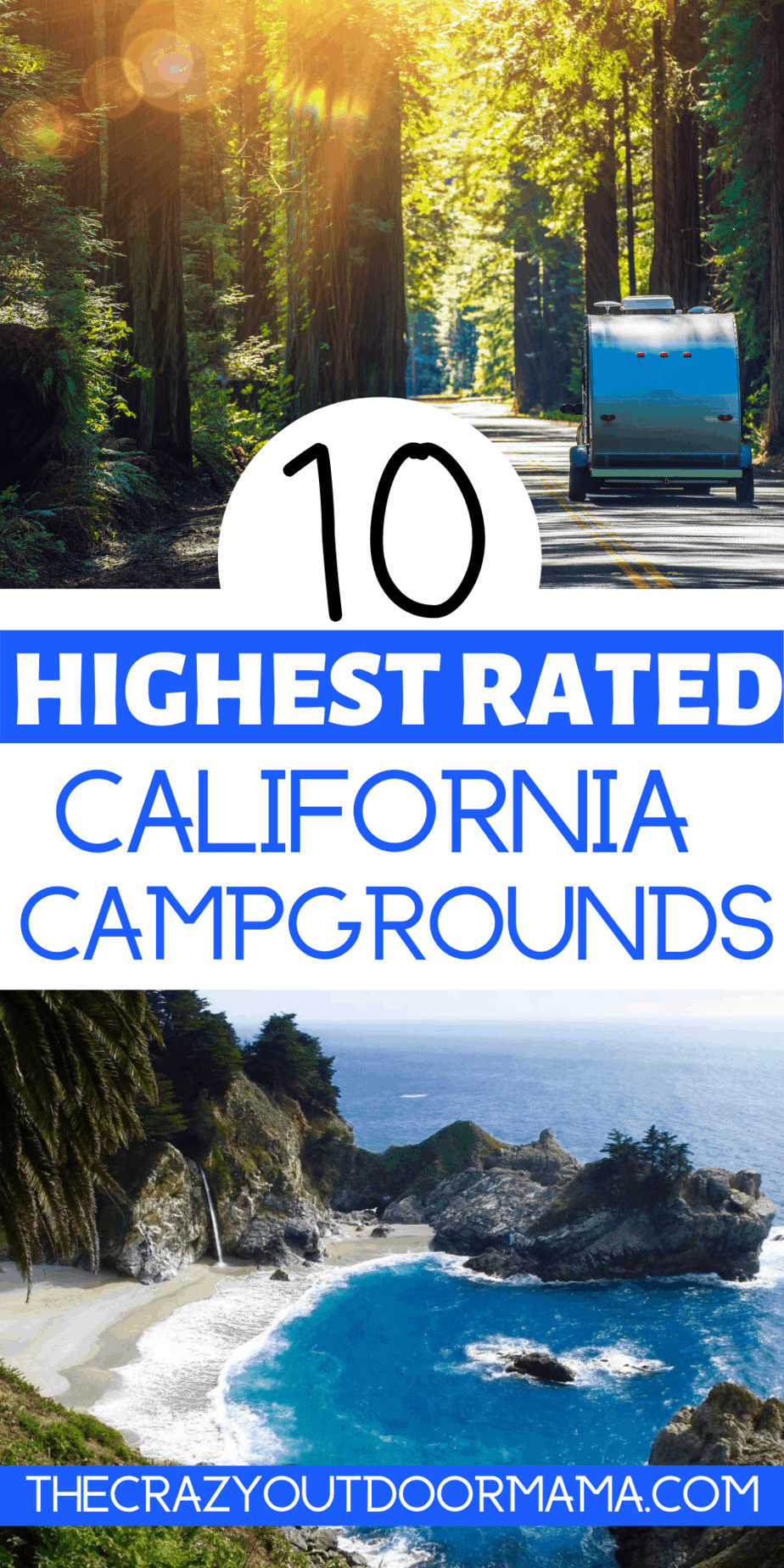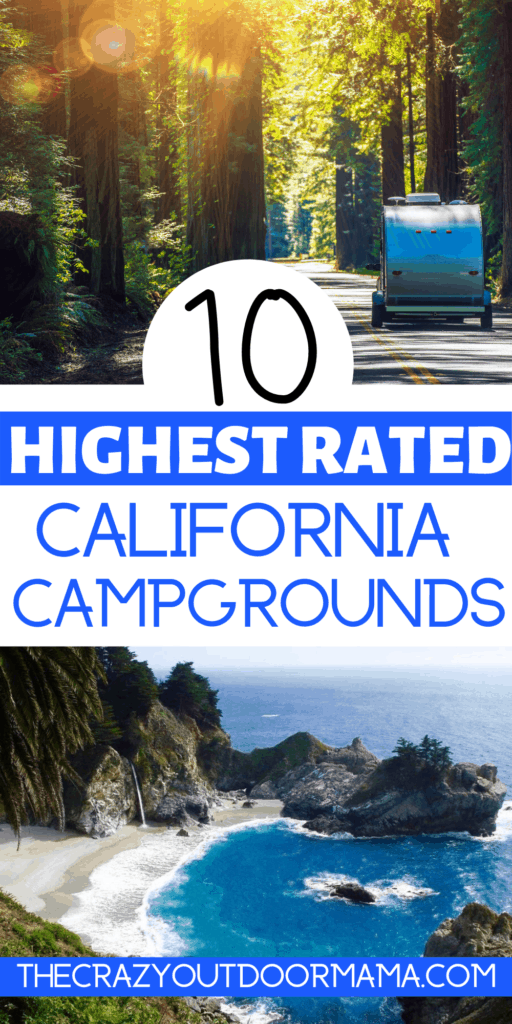 Here are some more RV and camping related articles to check out!