It's funny how much more people will talk behind a screen compared to actually at the campground – you see on RV forums hundreds of responses to a single question, but when you're actually out camping, it can feel way different!
It's not anyone's fault, really – we all get comfortable being able to make a comment without any risk. After all, we don't ever have to see the person online again, or we could just delete our comment.
But this article is for the people who DO want to meet others in the campground, especially for the people who struggle with that first interaction to break the ice.
I, for one, sometimes really struggle with what to say, or making small talk out of nothing. In fact, I really like going to social events where something is actually happening – painting, parades, festivals… anything to have something to talk about. I find that usually opens the doors to talk about more things!
I felt it was important to write this after seeing the immense response to a man's request for help meeting people in the campground after his wife passed.
He said he felt like a spare tire, and no one really talked to him. It was absolutely amazing to see the hundreds and hundreds of responses with help – some funny, some tender, and some crazy ways to break the ice and fully enjoy the camping life (no matter your situation or social skills!)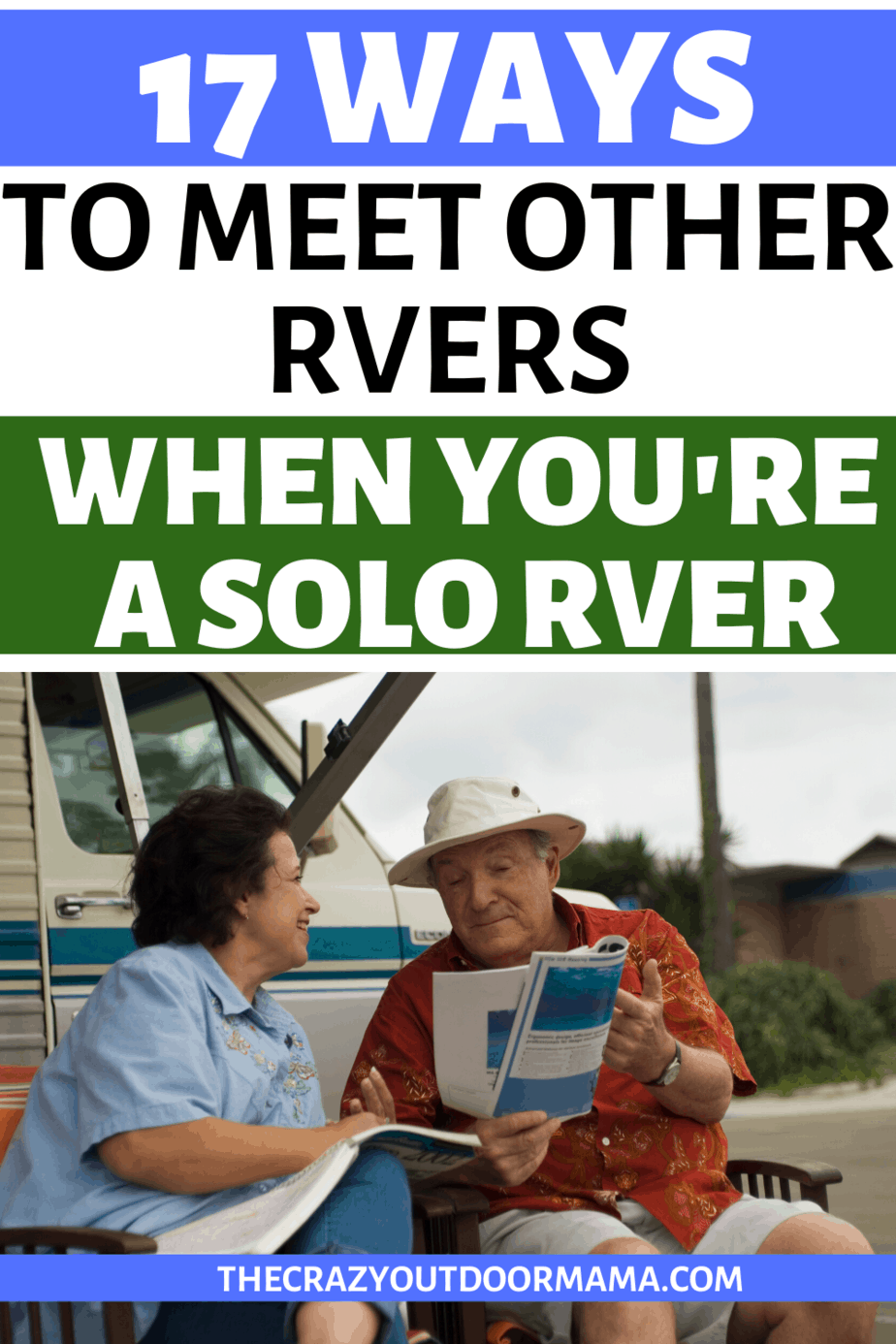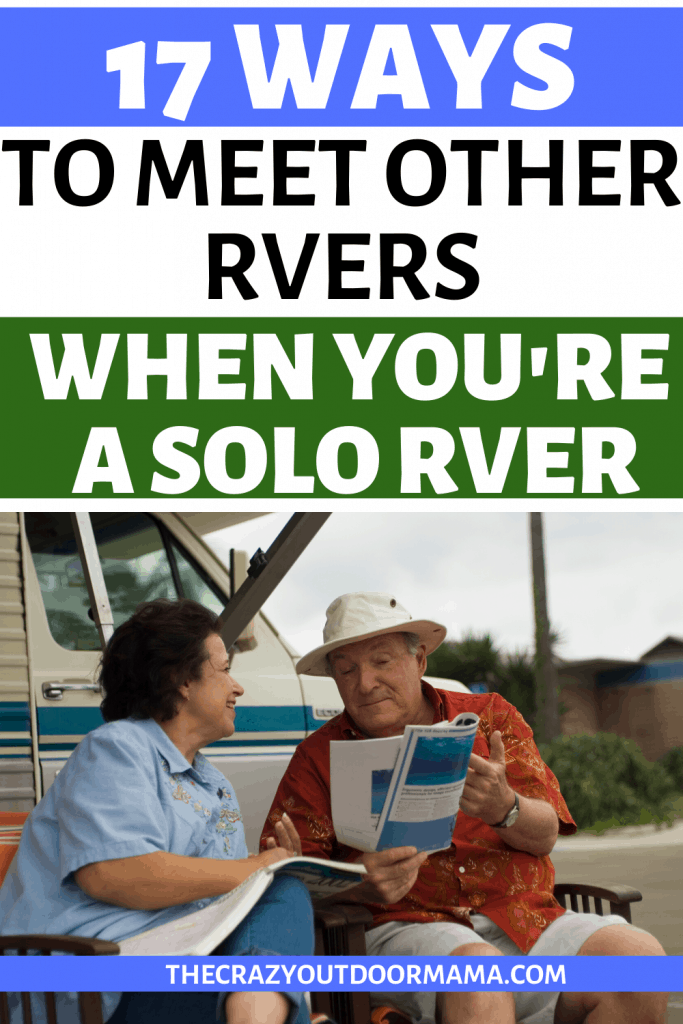 How to meet other RVers when you're single (but NOT looking to mingle!)
This list is not for meeting a romantic partner, but for finding new friends!
Even if you don't need this, I hope this inspires you to talk to the person by themselves – you never know someone's situation, but it never hurts to try! (And if they truly like being alone, which some people do, I'm sure you'll get the vibe and just move on!)
Offer to help neighbors park their rig – Even if they don't need help, just mentioning something interesting about their camper, or complimenting how they back it in can be a start!
Set up some extra camp chairs around the campfire and put up a sign "Free campfire stories" – Who doesn't love to chat around the fire? People will atleast know you are open to chat, and that the empty chairs aren't already reserved.
Put up a funny sign – "I don't bite, it makes my dentures fall out!"
Participate in campground activities – larger campgrounds have planned activities some nights!
Join a single RV Travel Group – There are some state specific ones on facebook as well!
Get a dog – While this shouldn't be your sole reason to get a dog, if you find yourself lonely, dogs are great companions and a massive ice breaker when walking them around the campground! This was recommended probably over 100 times in one thread!
If you're older, there are campgrounds for people over 55 – You might feel more welcome there if you match this criteria!
Host a BBQ – Post the date and time on the campground info board to attract more people!
Go on walks, and greet anyone who's out of their camper – You'd be surprised at how many people are looking to meet other campers too!
Get a hobby (or do a current one) and do it outside of your camper – Whether it's knitting, music, crafting, people will stop and ask questions if they see you doing something interesting!
Become a camp host – If camping is really your thing, you can meet a ton of people being a camp host!
Host a potluck – Even if you don't cook, you can buy something from the store!
Hand out coffee – People will flock to you! Put out your coffee pot in a visible spot with paper cups, and perhaps a sign, and people will already be warmed up to talk to you because you gave them coffee!
Ask to buy a piece of firewood from someone – Often times people will just give you the firewood, or invite you to their campfire! Let the conversations begin!
Pull a wagon around with a cooler, firewood, and your camp chair – It's pretty likely someone will invite ya over, or at least ask for something!
Ask a neighbor for recommendations – Even if you don't really need anything, asking for a good coffee or lunch place is something most people would help with!
If you've lost your camping companion, set a picture out in something nice such as a flower pot – Some people are nervous about approaching a single person, just because some people think that said person enjoys doing it solo. A happy picture of your loved one might be noticed, and let people know that you do like friends while camping (and that they won't be "interrupting" you're alone time!)
Another piece of advice to meet people while RV camping: Most people who are just there for the weekend won't have as much interest in meeting others. They are just busy trying to enjoy their brief time off, so remind yourself of that when you feel like you're being left out or shunned.
If you are having trouble meeting others, perhaps go to a campground or RV park that has seasonal occupants! Since those campers are long term, they are more willing to take notice and meet new people!
No matter the circumstances that brought you to camping alone (even if it's by choice!) it's always great to meet new people while you're out and about!
Here are some websites and facebook groups people have loved to meet other solo RVers!
It feels good to go somewhere KNOWING that someone will be there who is like you, and alot of that can happen online! Here are some places RVers and travelers looking to meet up (for friends!) have found success:
The Wandering Individuals (WINS) Network – An RV singles travel club that has over 80 gatherings a year for fellow solo RV campers!
Loners on Wheels – This is a group started over 50 years ago as of 2019, and are all about enjoying the camp life as a single person! They also host events and get togethers around the country!
Escapees – A membership style club that has many interest groups or "Birds of a Feather" including one for "SOLOS"! they also offer tons of education and discounts if you're not used to doing things alone, or are new to it!
These are the major groups, however if you search Facebook for RV (your state) you're likely to find some more!
Have you ever met someone because they were doing something interesting or inviting? Put it in the comments!
Write it in the comments and help a person out! I love hearing stories, and camping ones tend to be the best!
Other RV tips you might love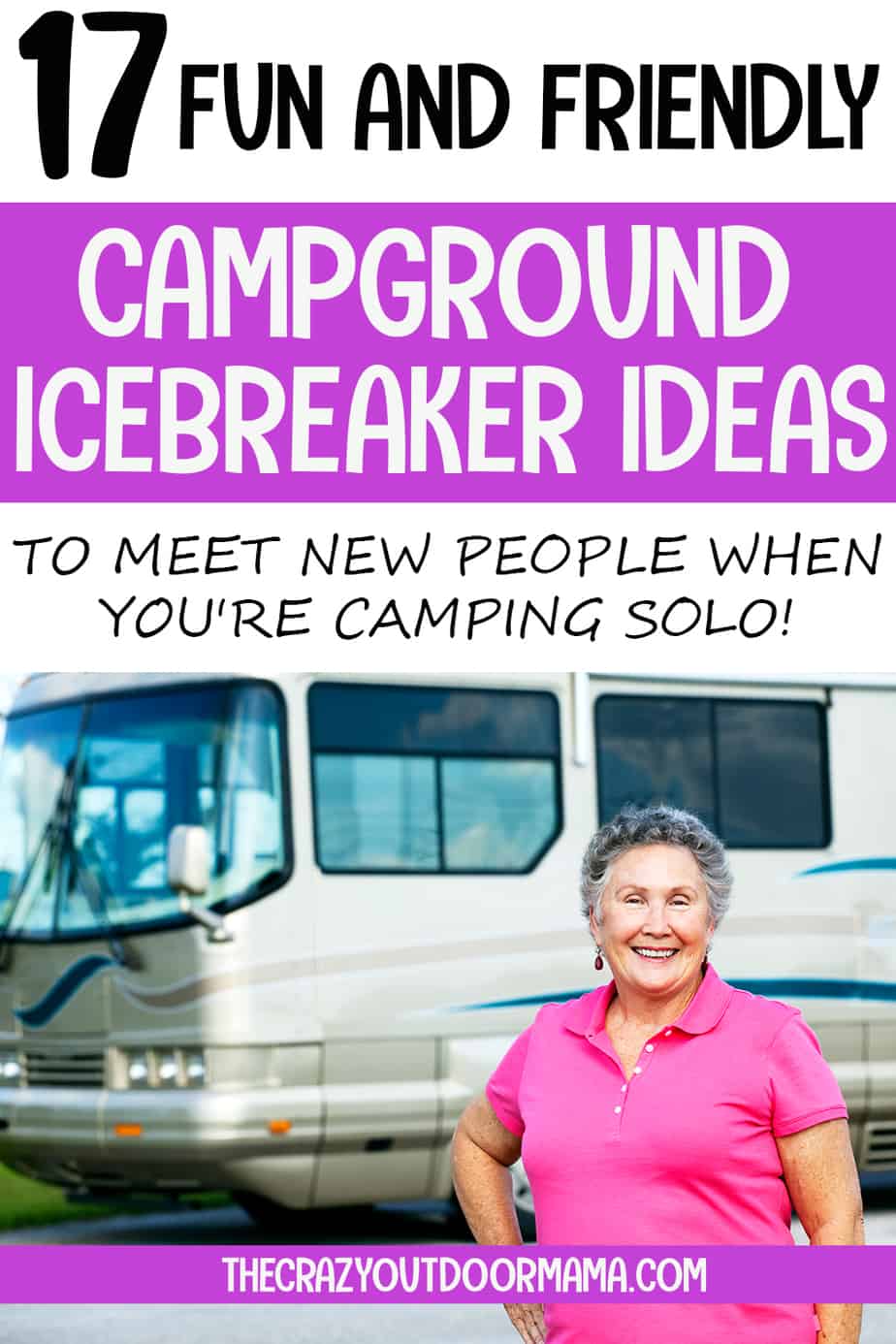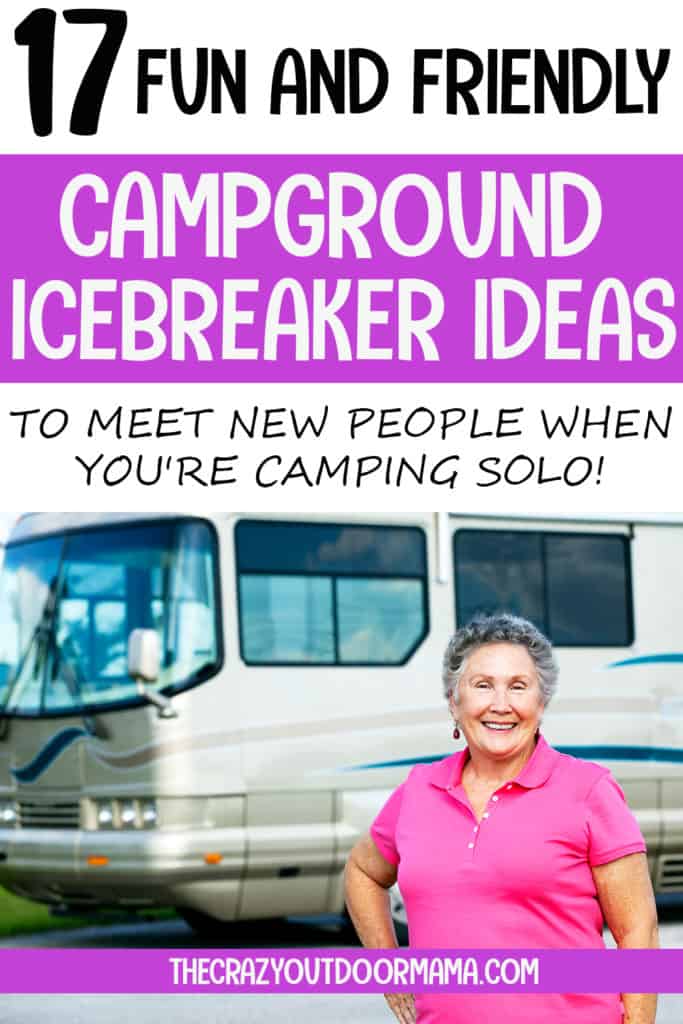 Latest posts by Stacy Bressler
(see all)