If you've ever stepped out of your RV in the morning only to feel dirt and rocks.. well, it's time you invest in an RV patio mat! Not only is it nice to not have to wear shoes everytime you want to go enjoy the shade of the awning, but it's also nice if you have kids to prevent trips and scrapes!
Some concerns you might have include how easy they are to clean, their effect on the grass as well as how durable they are – I'll include a bit of everything so you can find what you need!
P.S. I've picked the top 5 RV awning mats (there's quite a few junky ones!) I really hate review articles that are full of fluff and a billion options – if you wanted to read all of that you might as well just head over to Amazon! I'm here to simplify it for you =)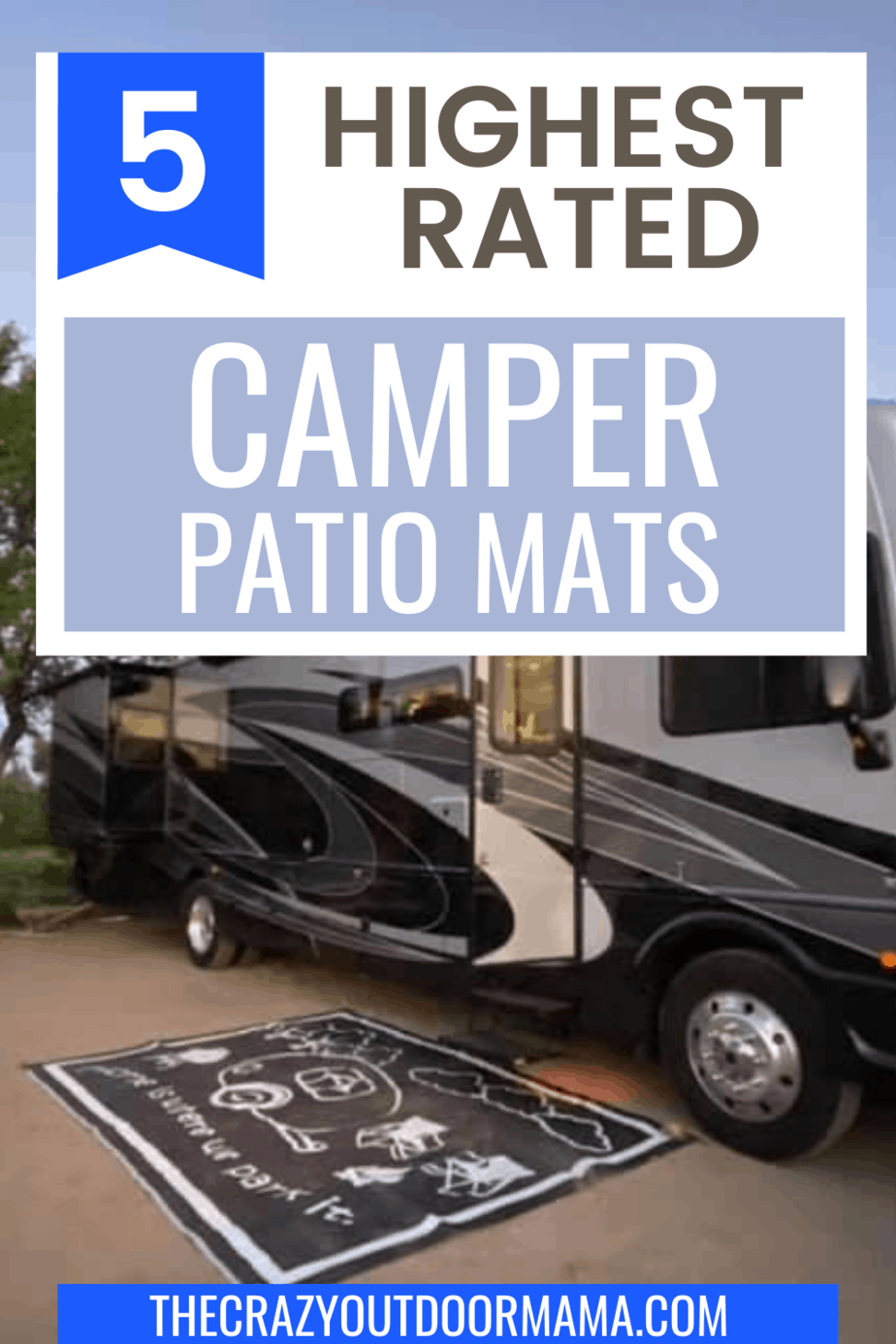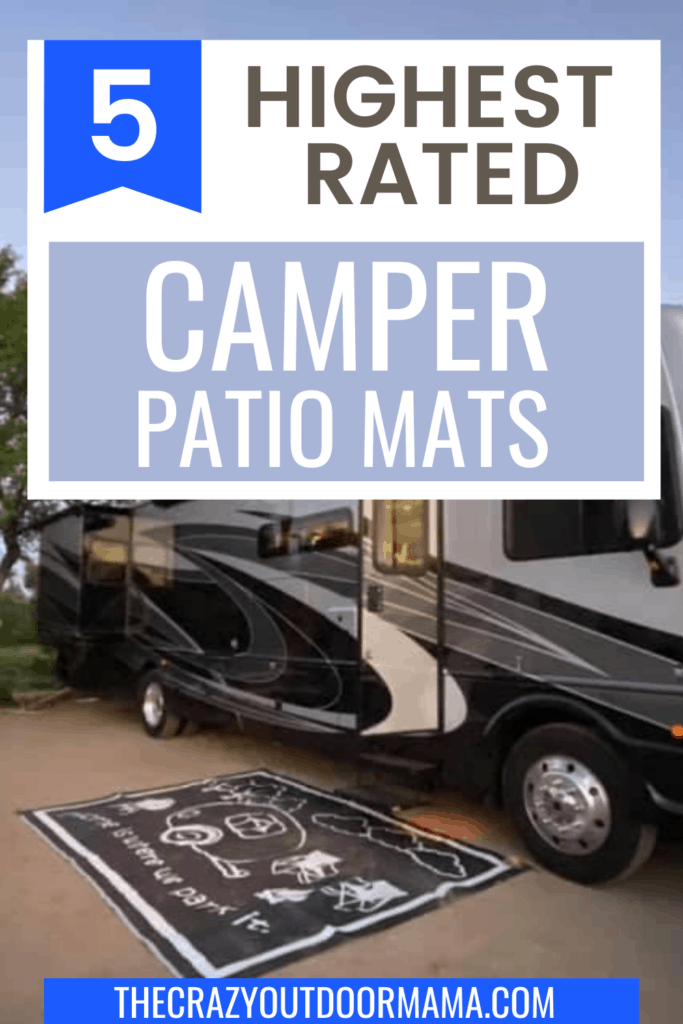 Best RV Patio Mats
Here are the highest rated travel trailer patio mats that are perfect for making your awning area even more enjoyable!
As an Amazon Associate and member of other affiliate programs, I earn from qualifying purchases.
Did you find the perfect RV Patio Awning Mat?
For us, weight wasn't as important as durability. We have 3 kids, a ton of camp gear (mainly kitchen stuff) and tend to camp out of campgrounds – that means sand, rocks, and just overall rougher terrain campsites.
I didn't include the fake grass ones on here as I honestly don't think they would count as an awning mat (we have camped ALOT, and the only people I see using those are permanent people).
If you're someone who needs to feel it and see it in real life, I do see them often at Costco during summer time and of course they are always in camping dealerships as well!
What's your favorite camping rug?
Don't forget to check out these RV gear articles too!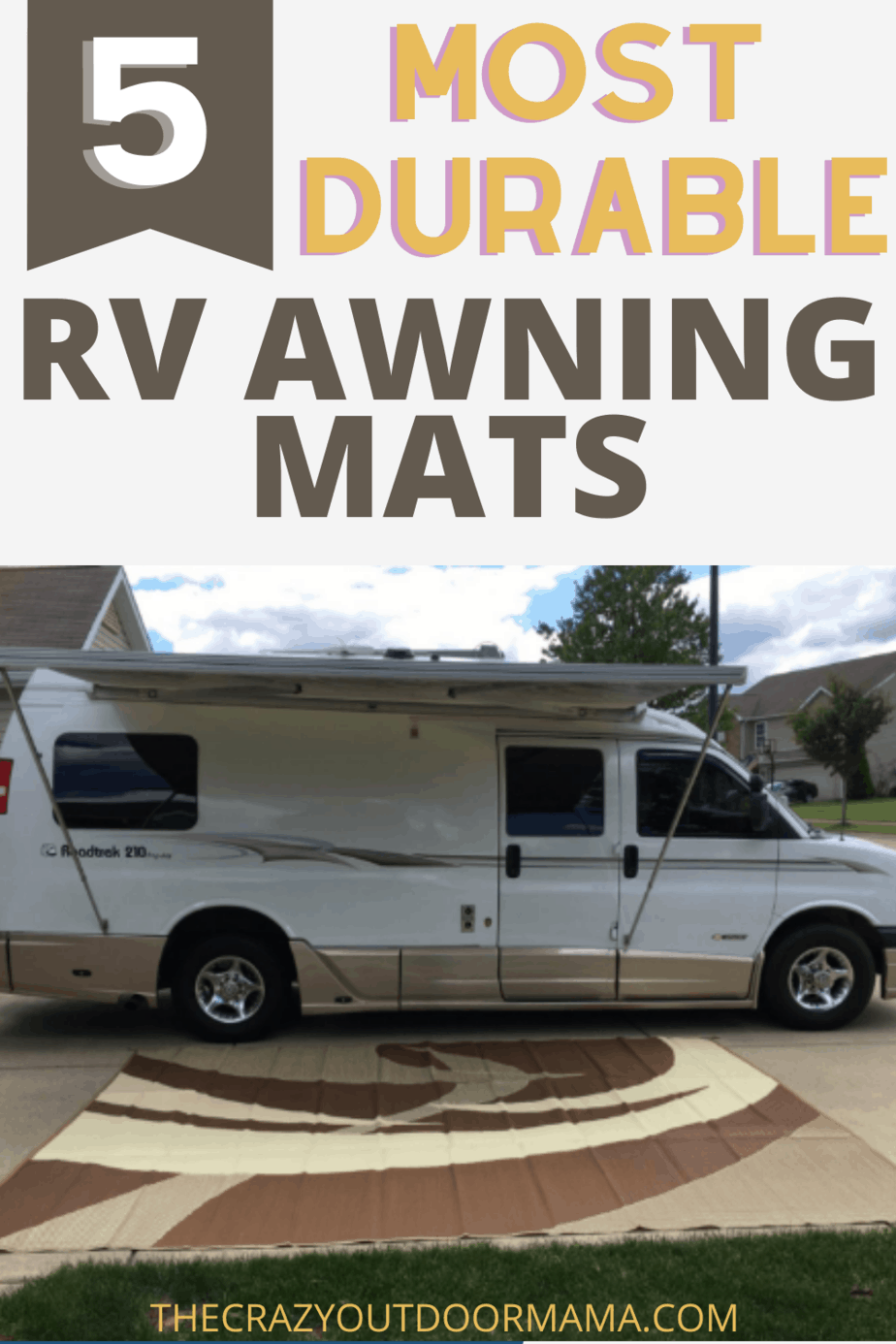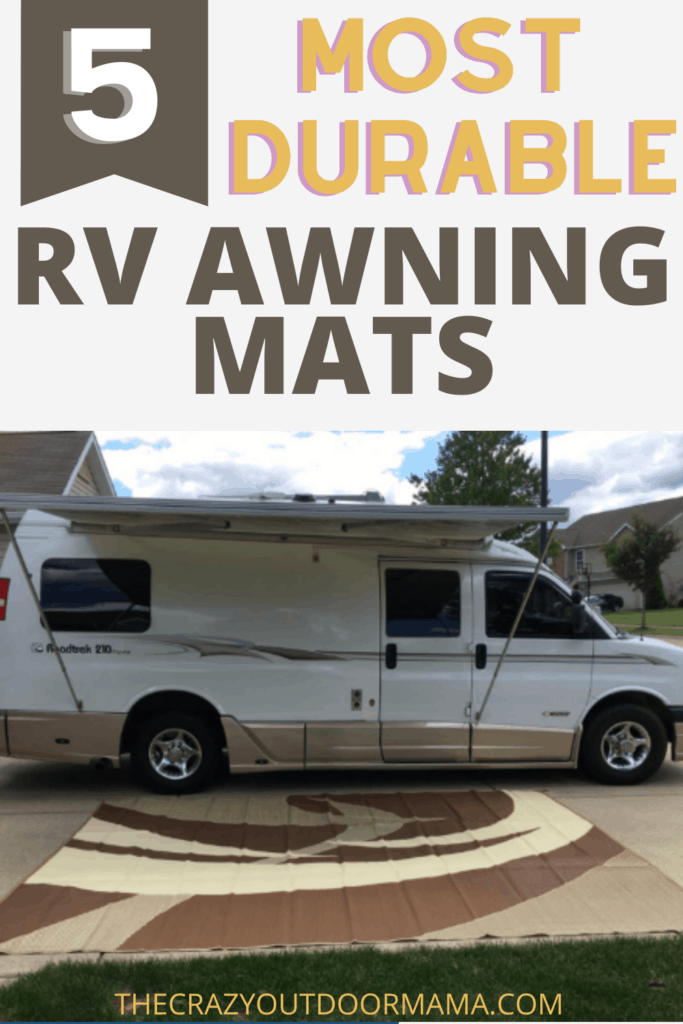 Latest posts by Stacy Bressler
(see all)