Whether you're looking for stocking stuffers for the RV camping in your life or cheap RV "hacks" to upgrade your camping experience, these 17 cheap RV accessories are perfect!
I made sure to only include USEFUL items – not saying that camp themed dish rags and such aren't useful, but it's nice to have some functional items for your money!
If you're just starting out RV camping, this list of budget must haves for your camper could be helpful too! It focuses on just the basics you need to go on your first camp trip.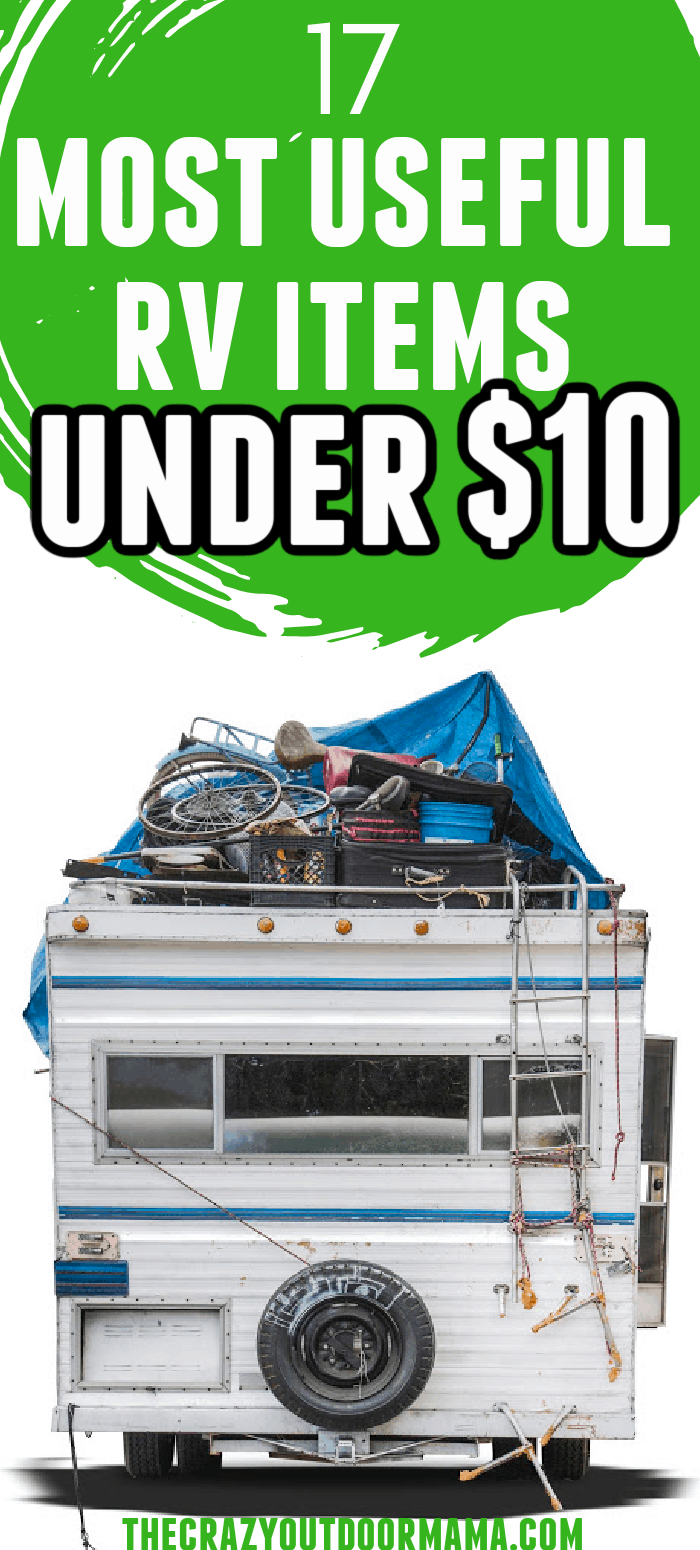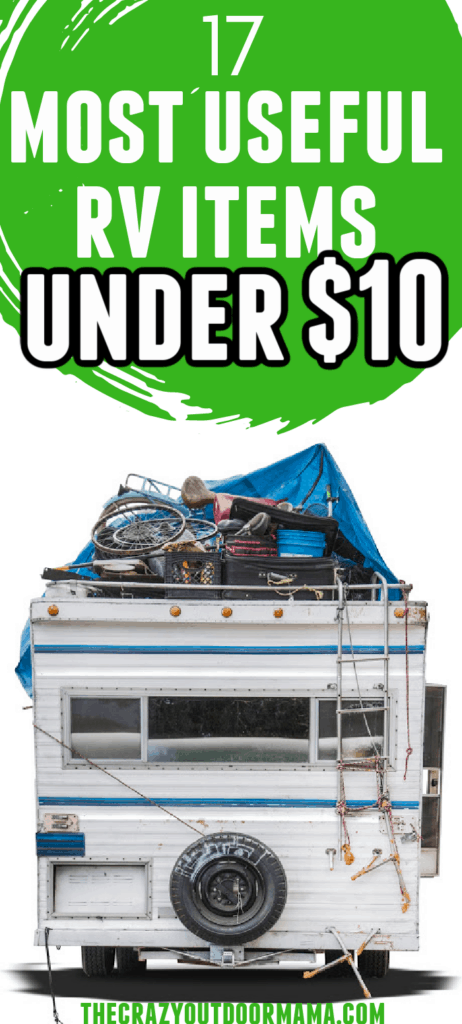 Most Useful RV Items Under $10
Clean up kitchen scraps and wrappers easy in your camper while reusing those plastic bags! Yes, you could just tie the bag to something but this looks WAY nice!
Keep those table clothes from blowing away with these handy clamps! They're stainless steel so they won't be rusting or breaking anytime soon (dollar store clamps, I'm thinking about you!)
Yes, this is handy forselfies of course, but you can also use it to check the tops of your slides for debris and save yourself the climb up!
Do you ever get tired of having to slide open the screen door to go in? Kids slamming that slide open and closed? Then this is a great way to prevent extra wearr and tear on your RV screen door! Just mount it to the door so you can use it like a regular handle!
RV refrigerators, depending on how often you move, can vary quite a bit when it comes to temps! Going from electric to propane doesn't always go smooth, or perhaps the propane runs out and you don't notice - regardless, it's nice to have a quick way to check the temp in your camper fridge!
Space is very limited in some RVs, and ontop of that what space there is is often very skinny or awkwardly shaped! This tray is unique in that it's super slim and makes better use of the drawer by slight stacking the utensils (while still allowing easy access to get what you need!)
Mounting your paper towels is one of the easiest ways to get some extra counter space! Better yet, this is one that just sticks on so you don't even have to deal with screwing something into your camper!
If you like to get set up quick (and with less effort!) put this on your drill so that you can power through getting all those jacks up (and down when it's time to go!).
We have an old junky drill we use that's perfect to store right at the entrance of the camper and this socket stays on it!
These RV refrigerator bars keep everything in place during your travels so that you don't open up your fridge and get attacked by food and cans!
Save space by simply mounting this level instead of having to lug a full sized level around!
Now, this one is slightly over 10 dollars, but it's so incredibly useful that I don't think it's a big deal! If you're tired of the sag on your steps or the slight sway every time you use them, then you need this easy to install brace!
If you plan on hooking up to your house to charge your batteries then this is what you need! But that's not what makes it special - the 90 degree greatly reduces stress from the weight of your camper's heavy duty cord pulling down on it (pictured in use)
Cut down on your sweeping by putting a couple of these rugs on your steps!
What's been your most useful RV item that was suprisingly cheap?
You'd be surprised at how many little things you could find even at the Dollar Tree! I know we've used ALOT of stick on hooks and rolls of velcro (in fact, we even keep it in the camper!) and we own almost everything on this list!
On the opposite end of the spectrum, here are some glamping indoor luxury items and glamping outdoor luxury items to get your dreaming!
Here are some more helpful RV articles you should check out!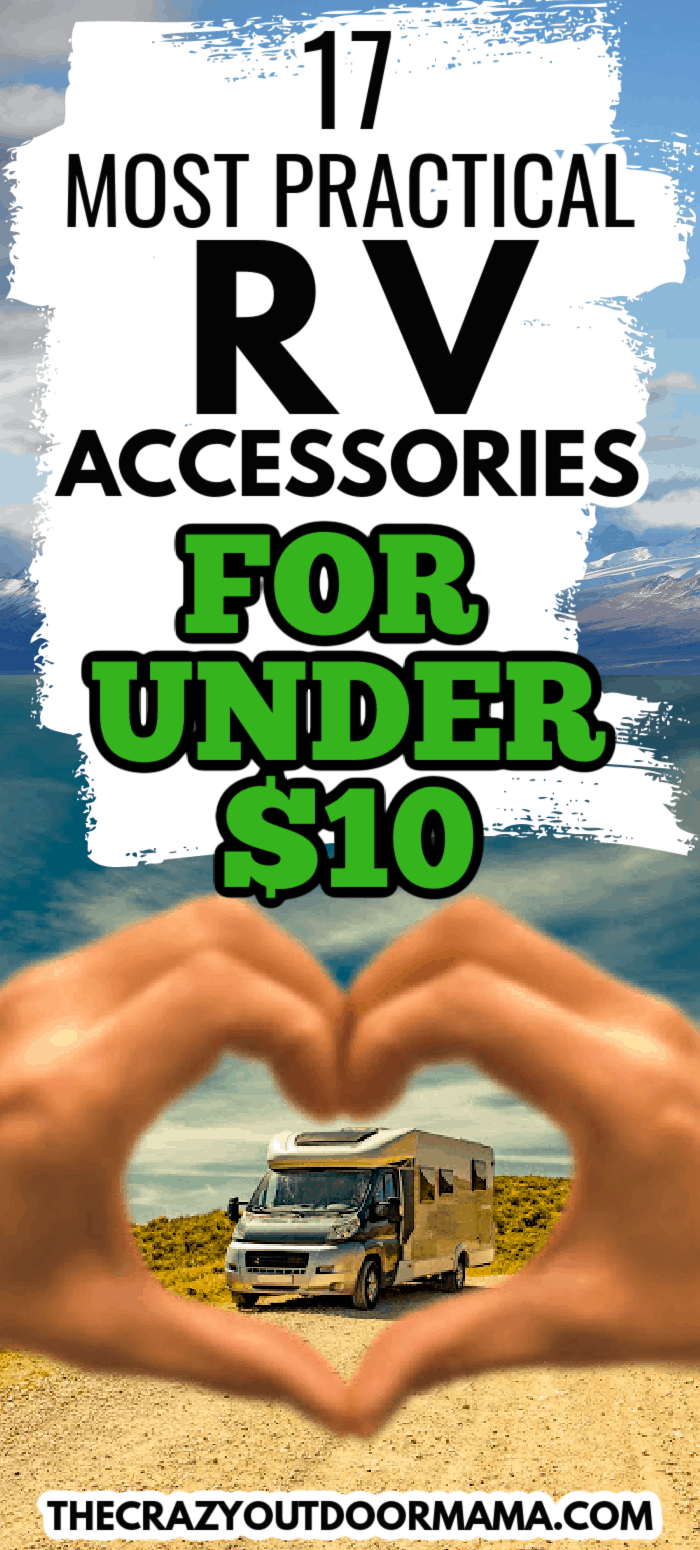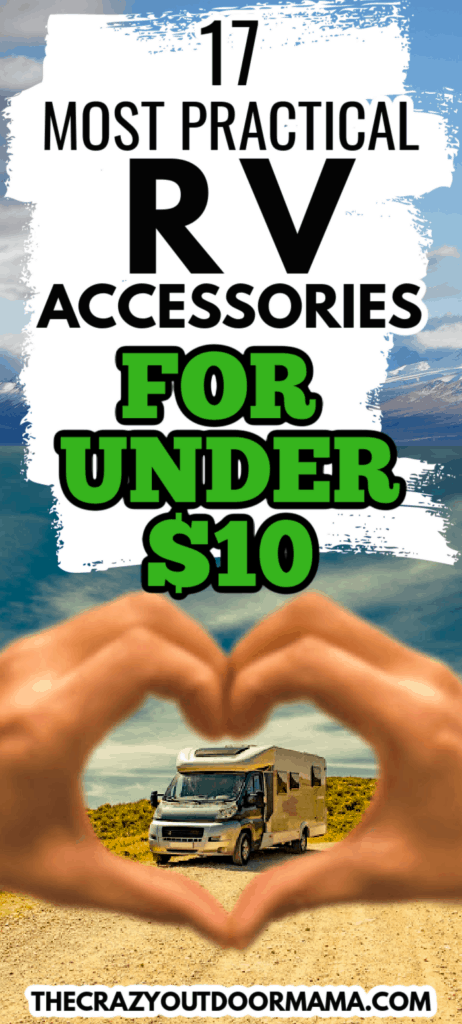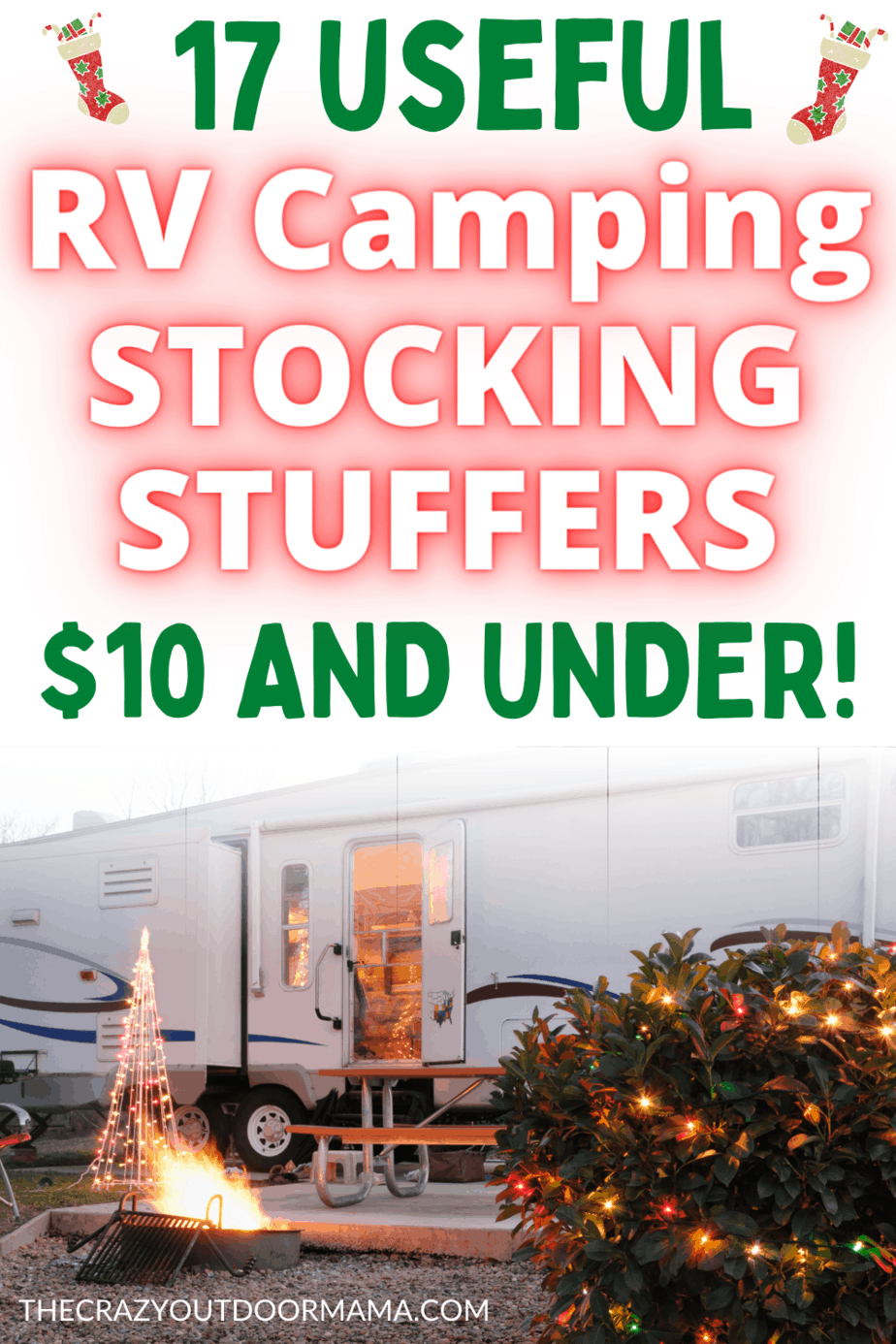 Latest posts by Stacy Bressler
(see all)