If you love camping, then you'll probably want to celebrate that love all year long… and when it comes to the holidays, that means camping themed Christmas ornaments!
I LOOOOVVVEE Christmas time – there's just something about the season that puts everyone in a good mood! Unfortunately where we live (Wyoming) the winters are pretty stinkin' harsh… I'm talking as low as -20 F.
I'm sure some determined people could make it work, but with three little kids, we like to sit in front of the fire at home and just reminisce about past camp trips… and plan next springs!
You'll be sure though to find atleast a couple camping themed ornaments and decor sprinkled through out, especially on our tree!
Here are some of the cutest things I've found – I hope they inspire you to keep camping in your life all year long!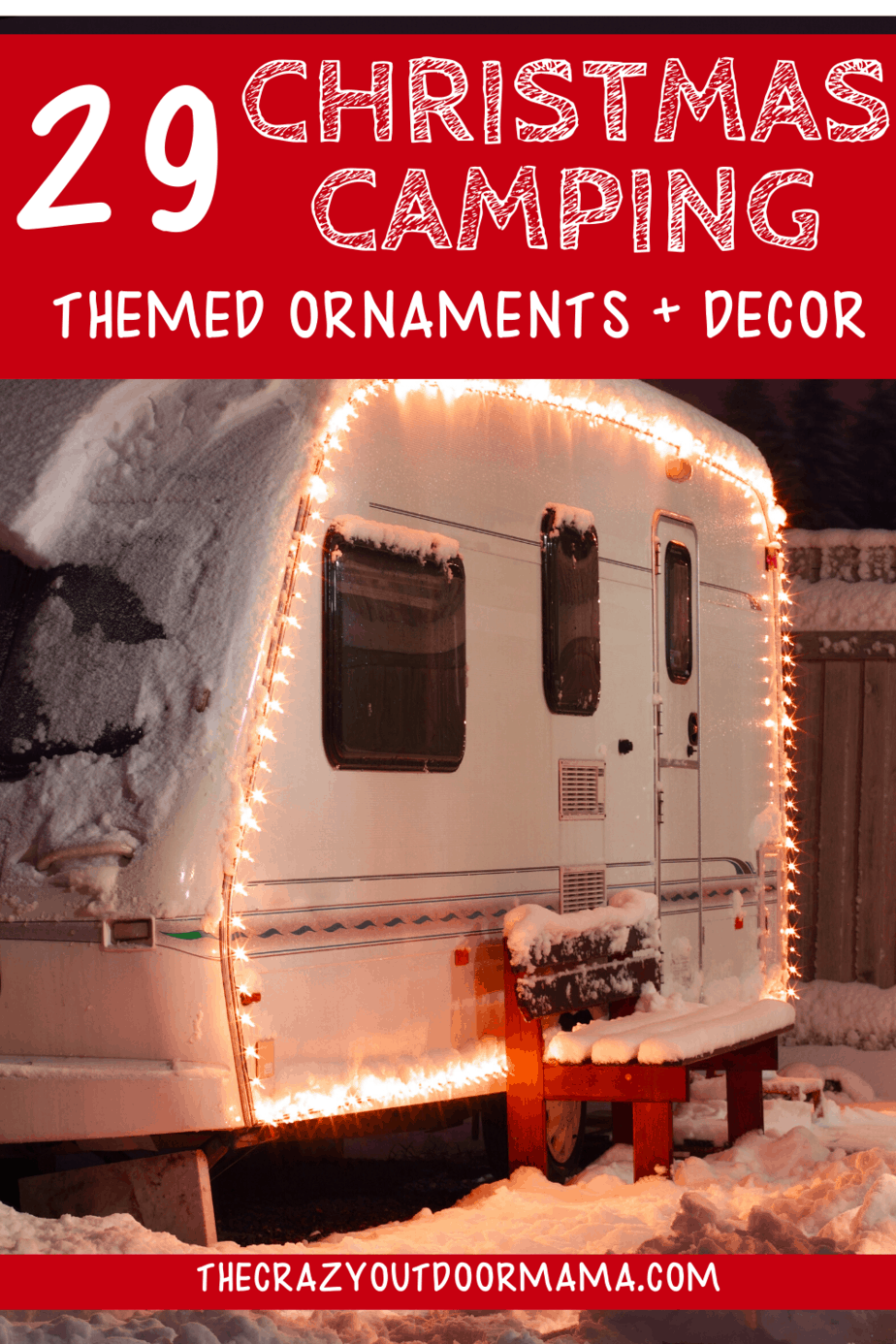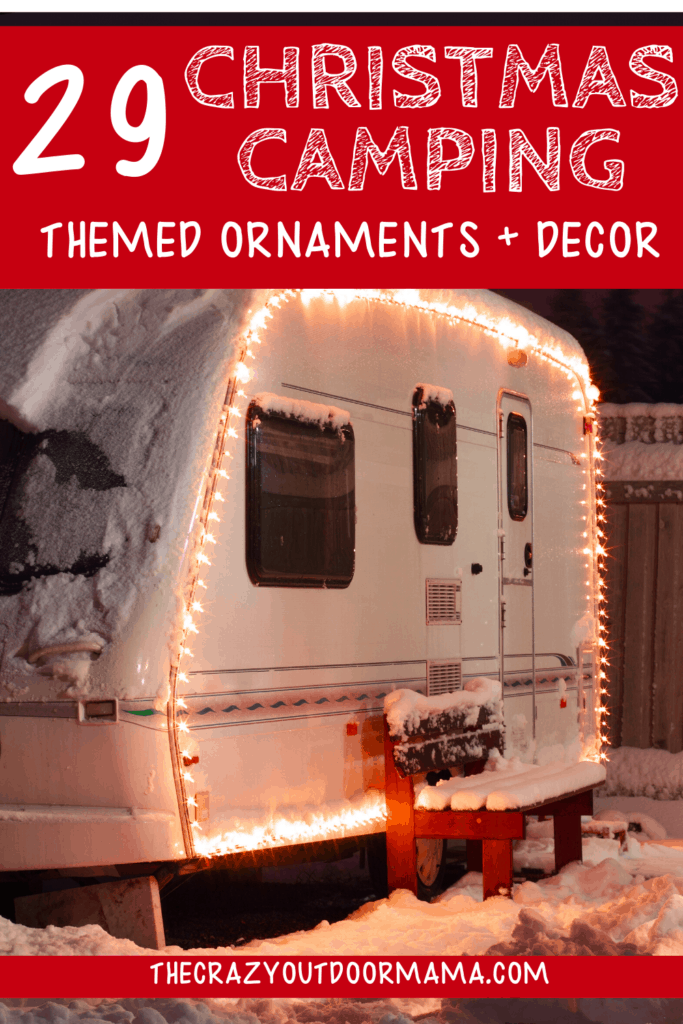 Fun Christmas Themed Camping Ornaments!
Camping Themed Christmas Ornaments and Decor!
If you want to celebrate camping all year long, then check out these awesome camp themed Christmas ornaments and decorations!
Here are some more RV articles you'll love!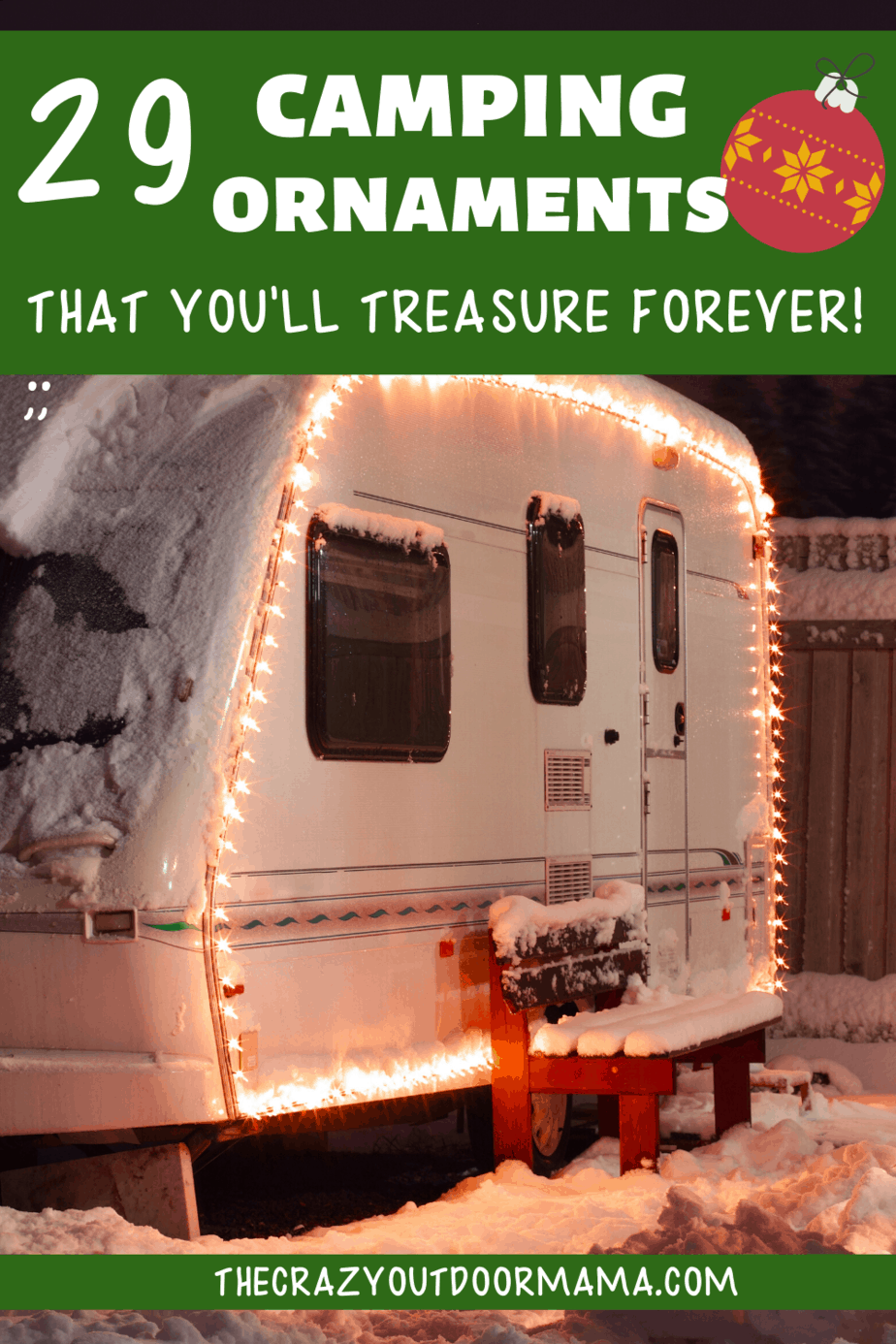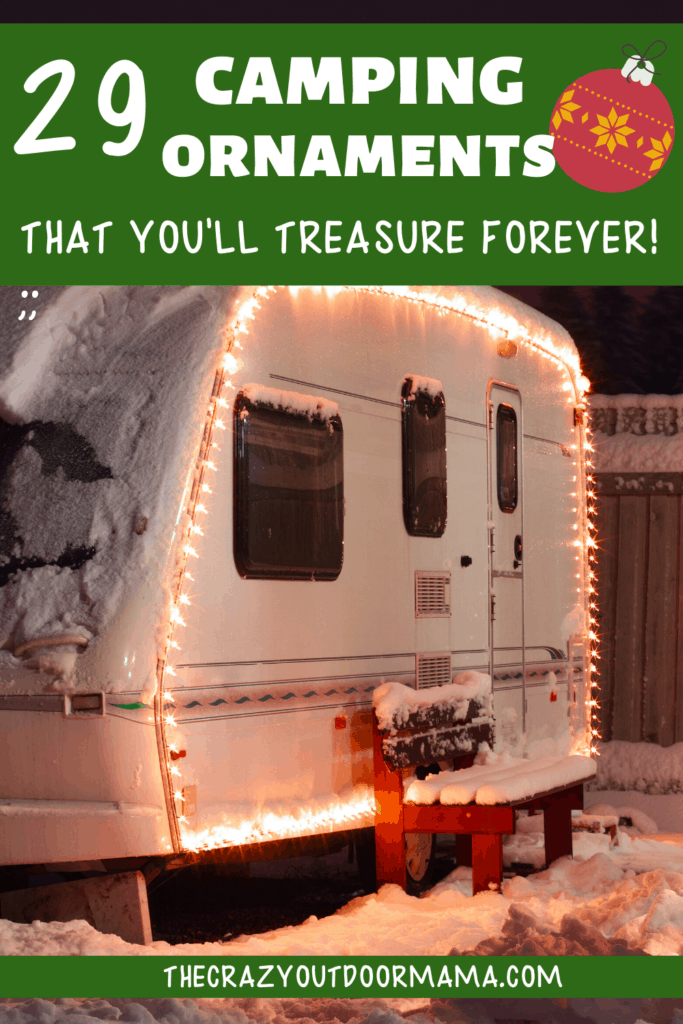 Latest posts by Stacy Bressler
(see all)