If you happen to be camping (or living in!) your RV during Christmas, you'll love these Christmas camper decor ideas to really get in the spirit!
Just because you are in a smaller space DOESN'T mean that you can't still have fun with things (inside and out!) There are plenty of small trees, hanging trees and other ideas as well as tons of Christmas themed camp decor too!
I got inspired by a couple of people I saw in the various RV groups I'm in on Facebook and felt like people NEED to see how good a camper can look when decorated by someone who knows what they're doing!
Don't forget to check out my article all about camping themed Christmas ornaments and decor here!
Here we go!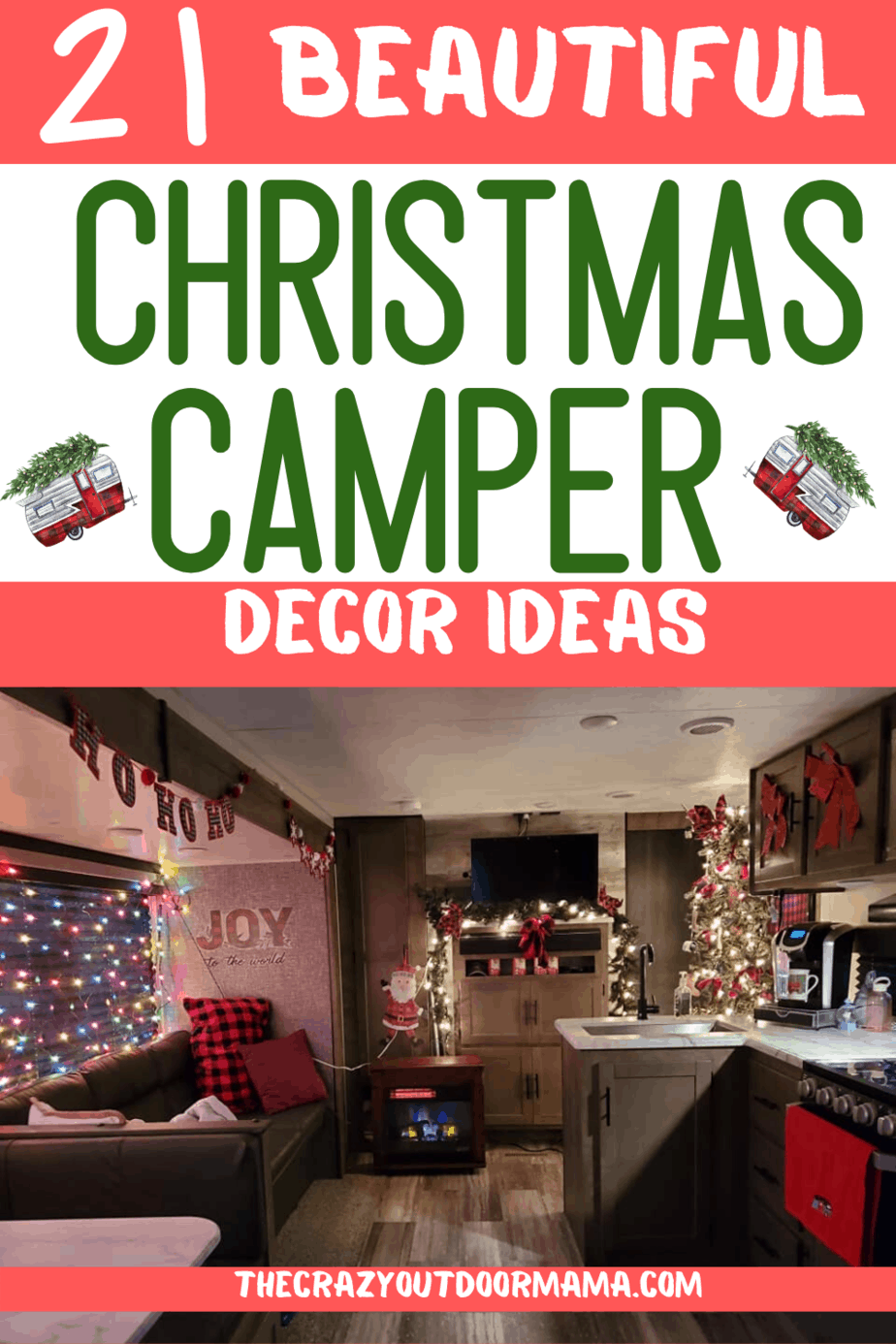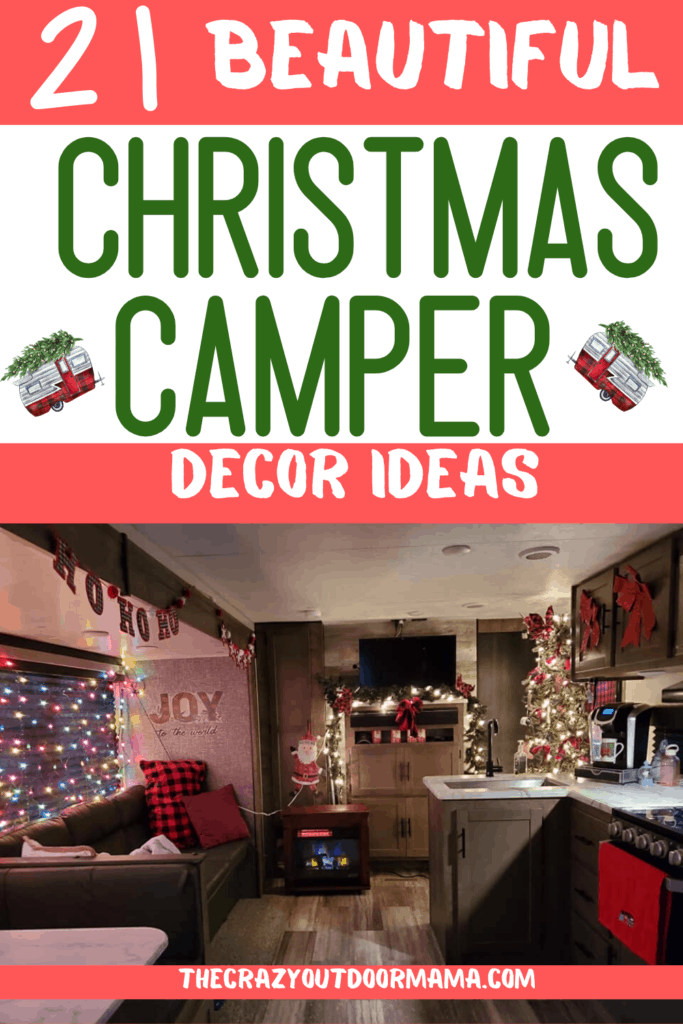 Christmas in the Camper
This first set of photos is from Kindra Warner – I love the clean, classic look! Nothing is "cheesy" and her Christmas decor looks so inviting and cozy!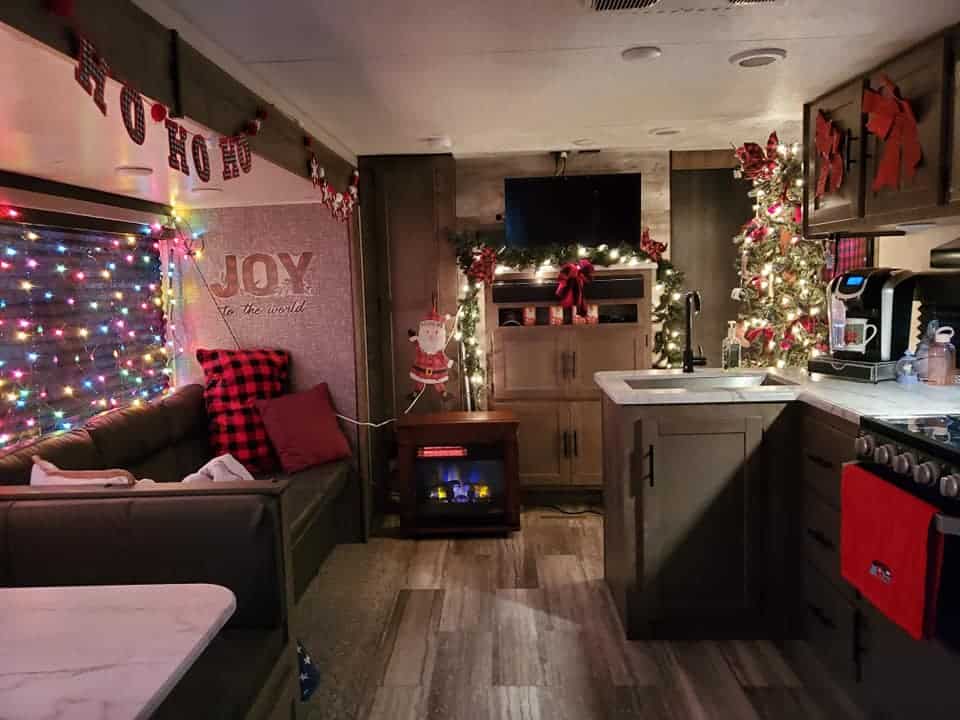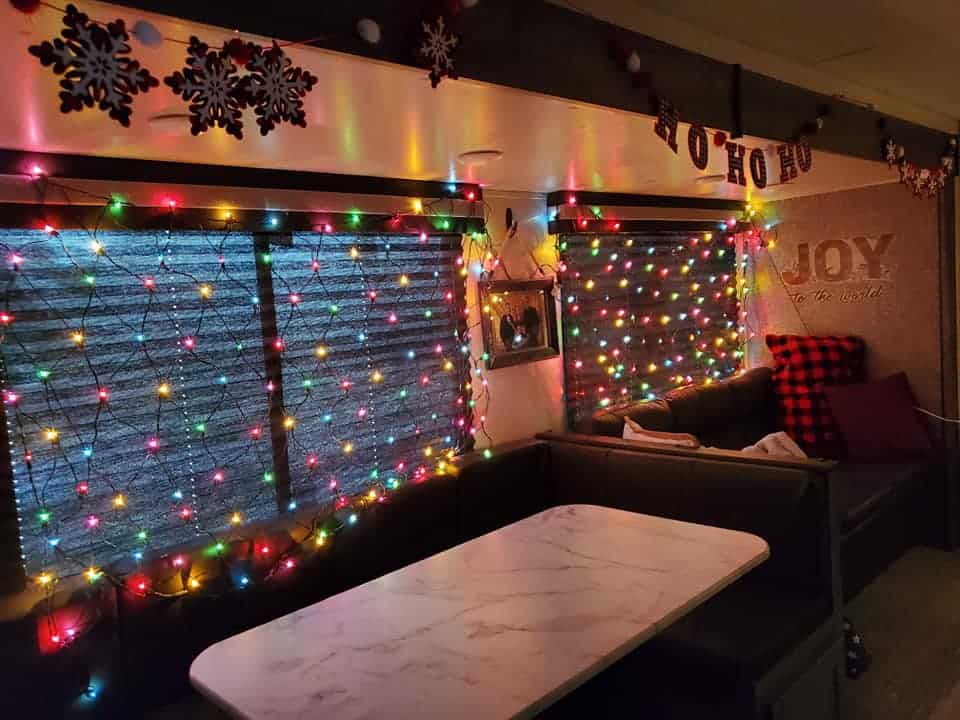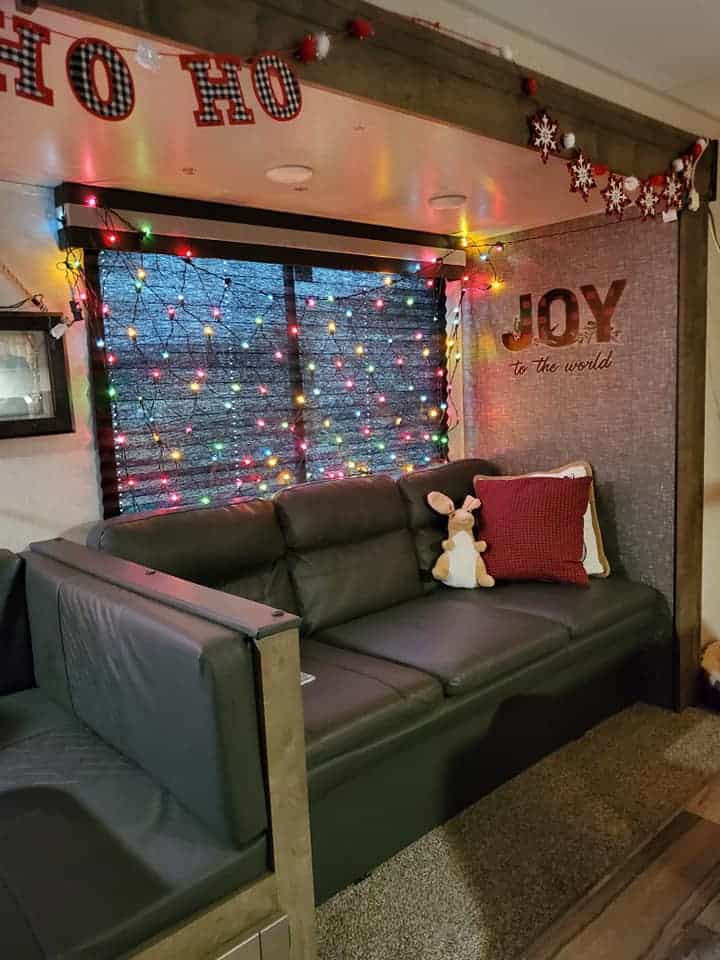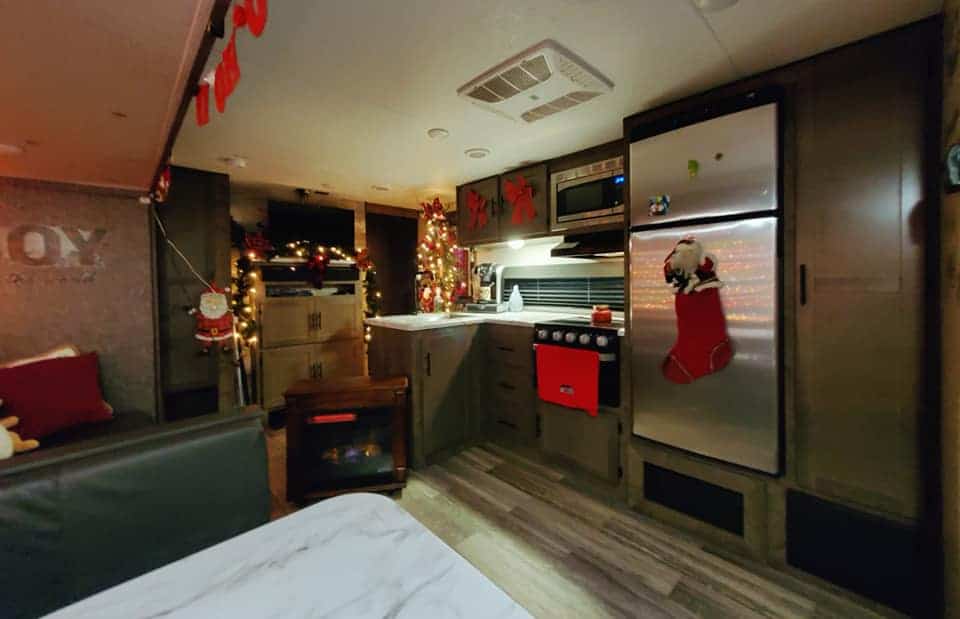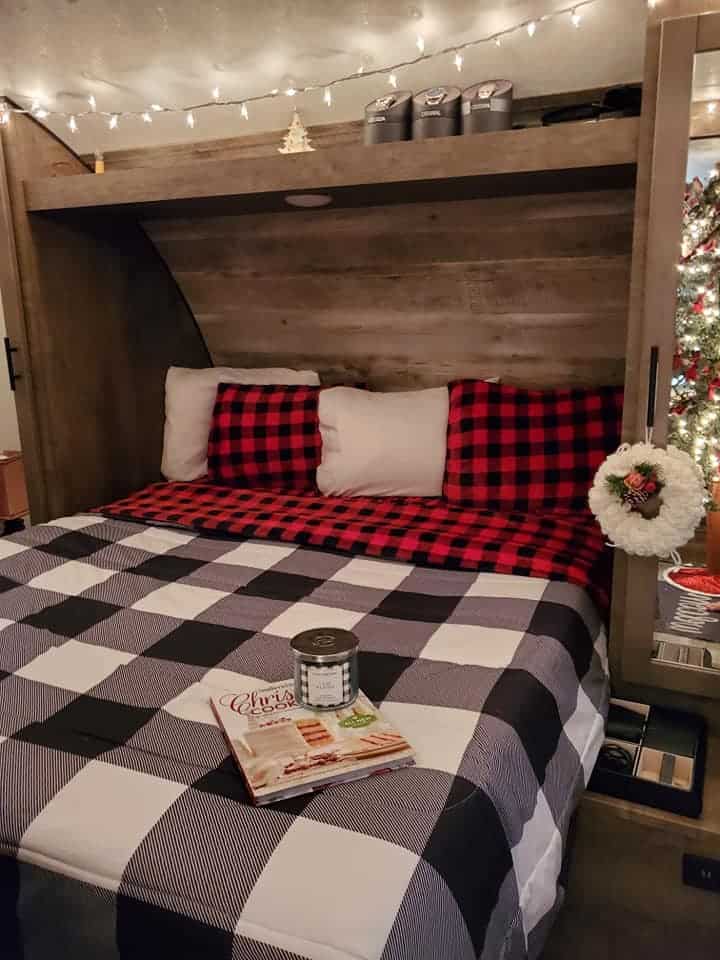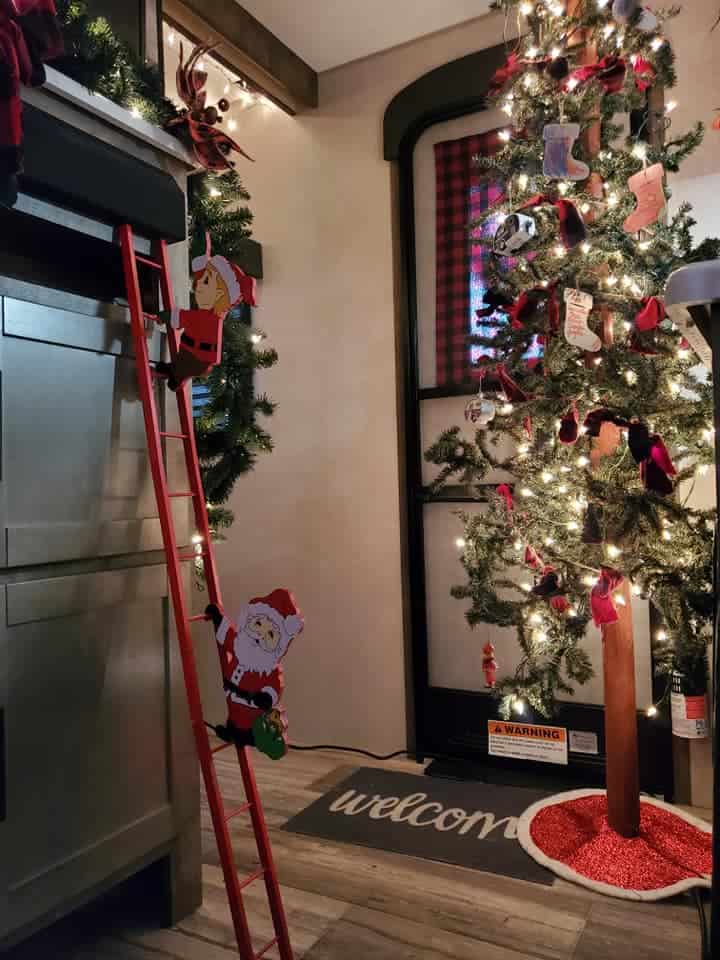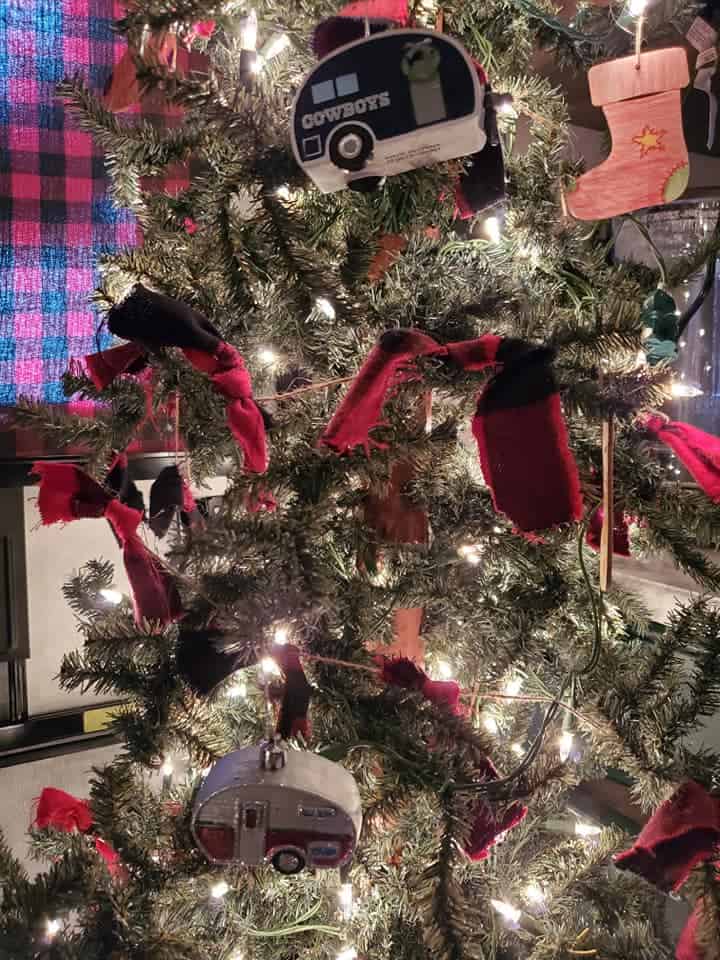 Full size tree in a camper!
For Irina Coombes, a full size tree in her camper was non negotiable! So she made it work by taking out her table and putting her beautiful Christmas tree there!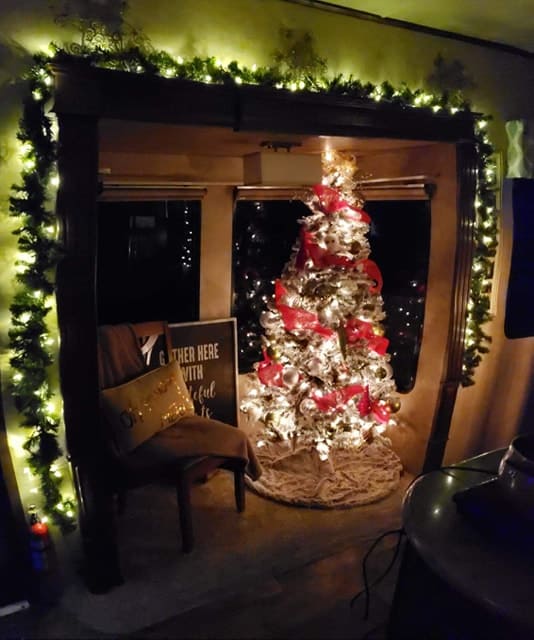 Small Tree Decorating Ideas for Campers
You don't have to have a big tree to make a statement! A pretty little Christmas tree paired with other holiday decor looks just as nice!
Many campers opt to use table top trees to save on floor space or pencil trees (think a very narrow "pencil" like tree!)
Here is a cute prelit table top tree and a pretty pencil tree!
Wall Trees and Hanging Trees (to conserve space for small campers)
I know I LOVE alot of these ideas, but they might not all fit in our little 18 footer (especially with three crazy kids running around knocking stuff over!)
Here are a couple of cute ways to have a Christmas tree without using up precious floor space!
Tip: If you don't have room for a tree, try getting some clippings (usually free from Home Depot or other Christmas tree sellers) and put them in various places around your camper!
I love putting them in mason jars and tying some festive burlap around it to really make it look Christmasy!
This way you'll still get that amazing smell and the holiday look !
P.S. If you want a cute looking hanging tree like the first picture I am showing you below this (the string and branch one) here is a good tutorial for a very similar rustic hanging tree!
Outdoor Camper Christmas Decor
Naturally if you decorate the inside… you might want to decorate the outside! No matter if you're in a van, RV or trailer, there's a couple fun ways to decorate for Christmas while camping!
Do you have a beautifully decorated camper?
Send it to me at [email protected] if you'd like to be featured! I love having idea hubs like this for decorating!
Here are some more winter camping ideas you'll love!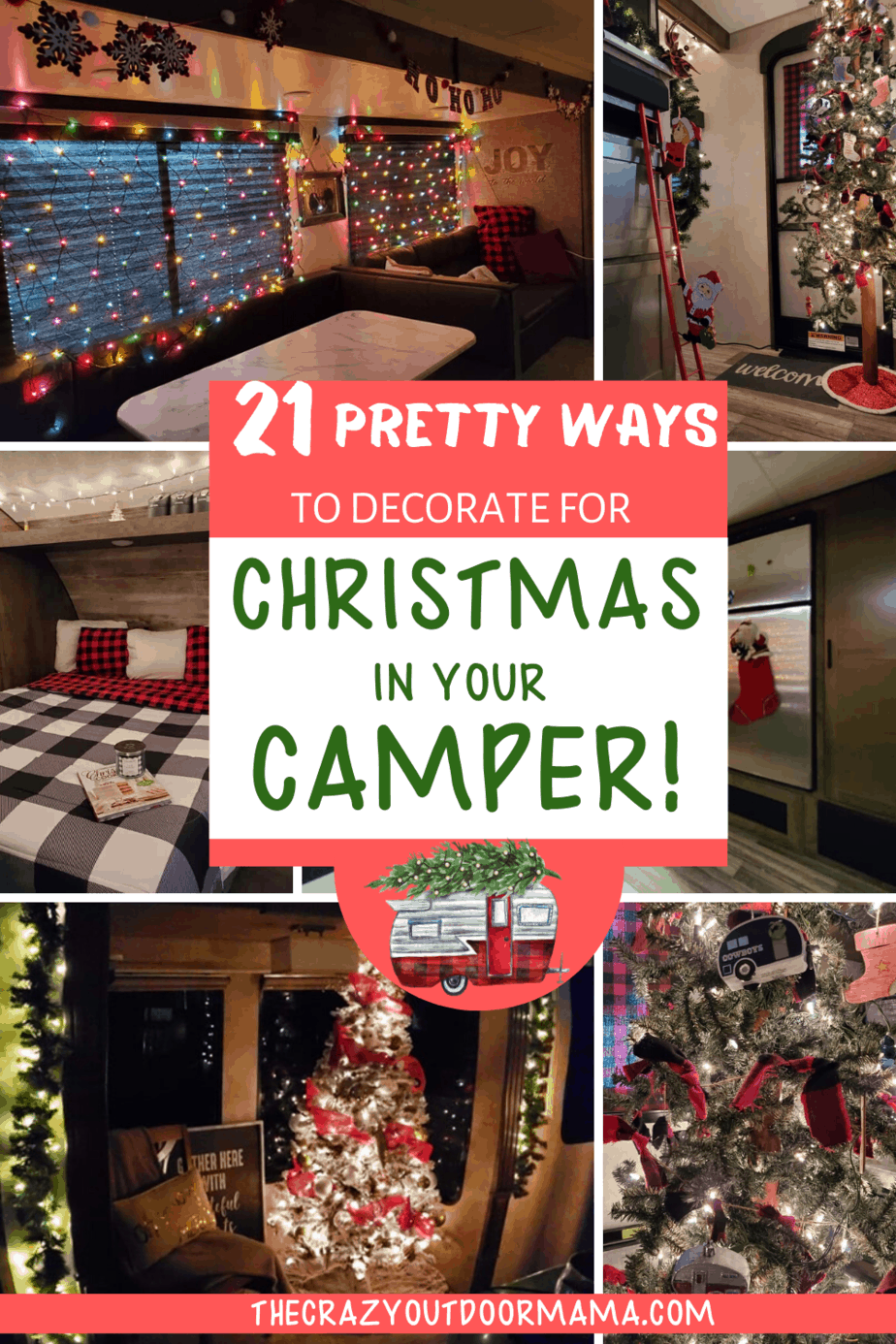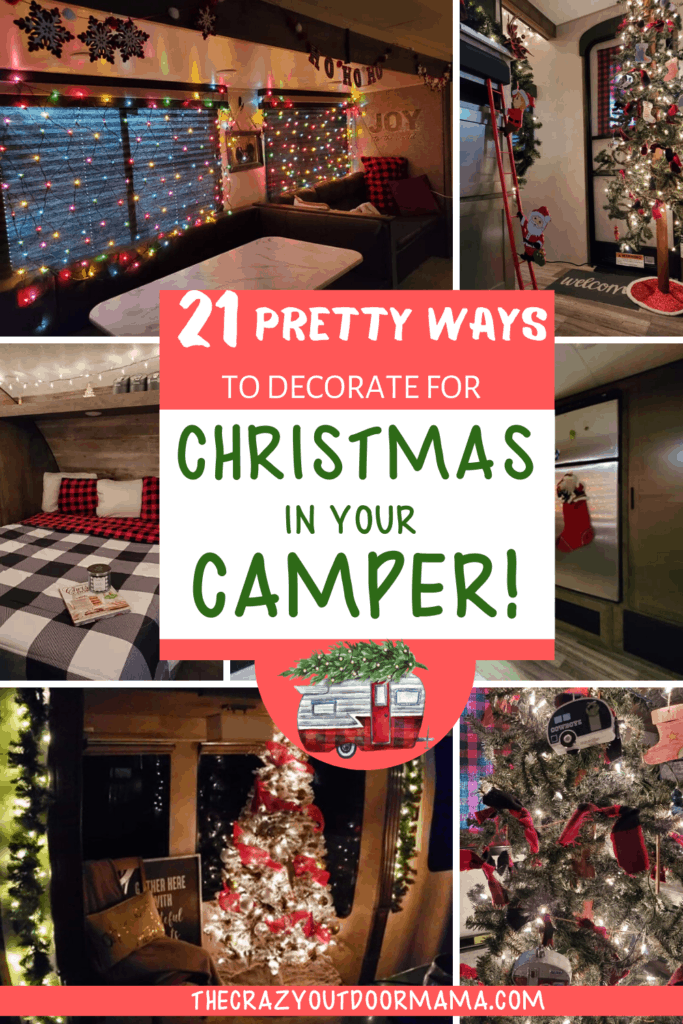 Latest posts by Stacy Bressler
(see all)