What better way to enjoy Thanksgiving dinner with the kids than have them fill out these thankful journals!
I'm sure if you're reading this you probably celebrated thanksgiving in school a much different way than is acceptable now, so there's no better time to really focus on what we're thankul for (especially with the stress of Christmas coming… eek!)
If your kids are like mine and eat 3 buns and a slice of pie for their dinner, you might want some printable activities to keep them occupied and at the table a little longer… so why not one that involves some coloring and thinking! I know mine start itching to run around (though, to be fair, my oldest is only 4 after all) after five minues!
Now, I typically do my printable journals in color (I have camping, fall and halloween ones now!) but I kind of liked the idea of coloring this one in! I know we always had coloring books at Thanksgiving dinner as a kid since they typically lasted WAY longer than a normal dinner (and our normal dinner was on TV trays watching Survivor together! LOL!) and we had trouble sitting still.
I figured this way there would be coloring AND questions… plus it's way easier to print since it doesn't use up so much color ink!
Anyways, here we go!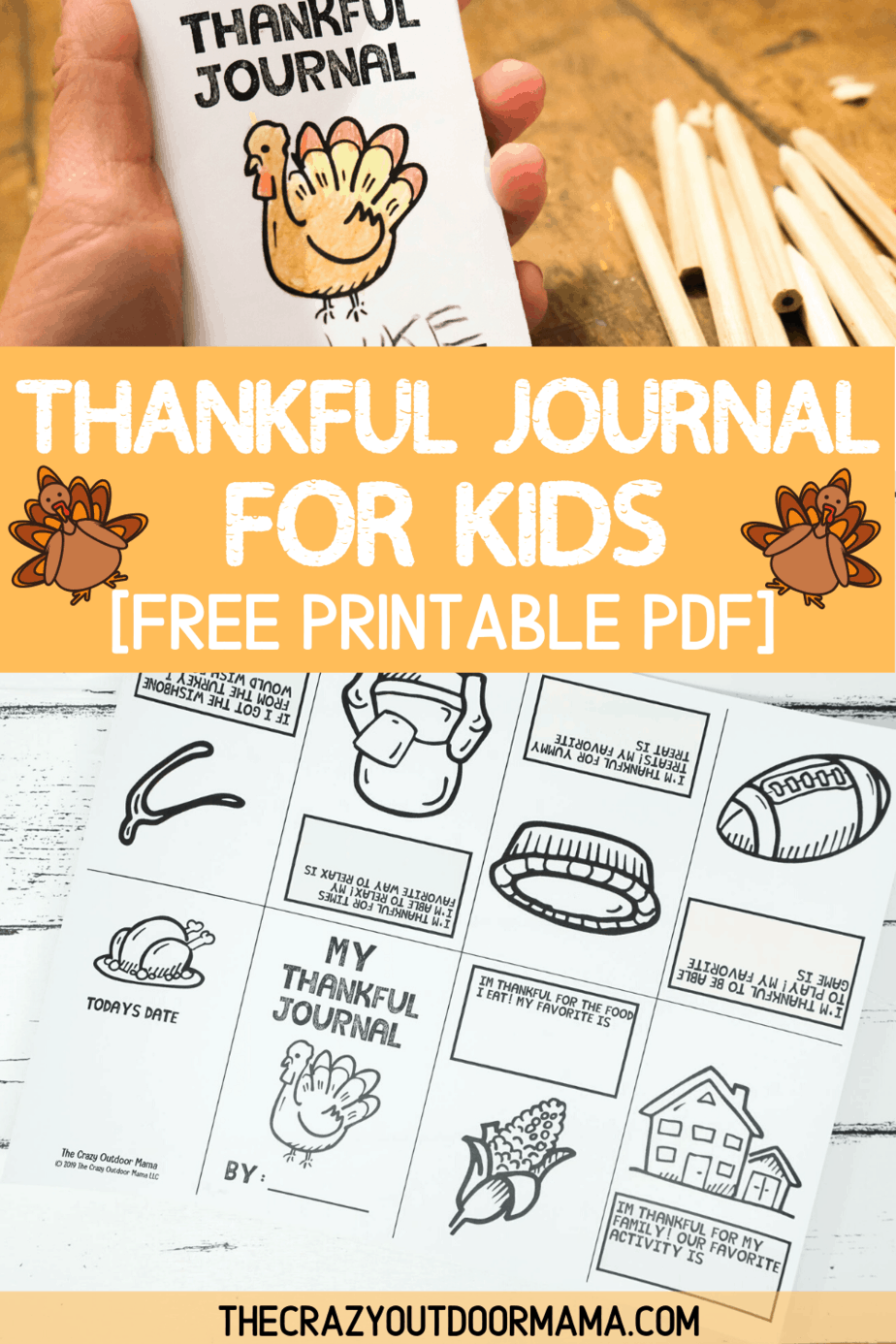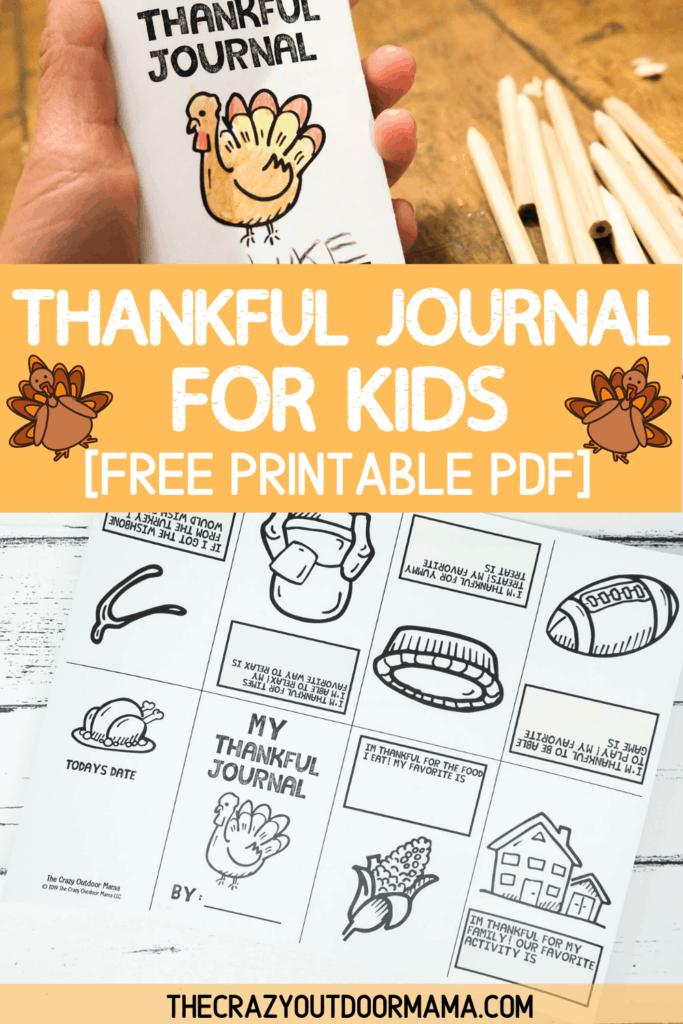 Yield: 1
Kids Thankful Printable Activity Journal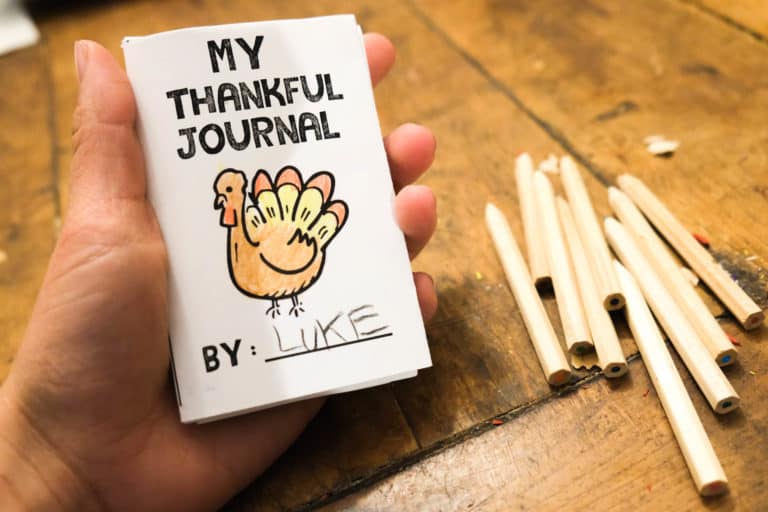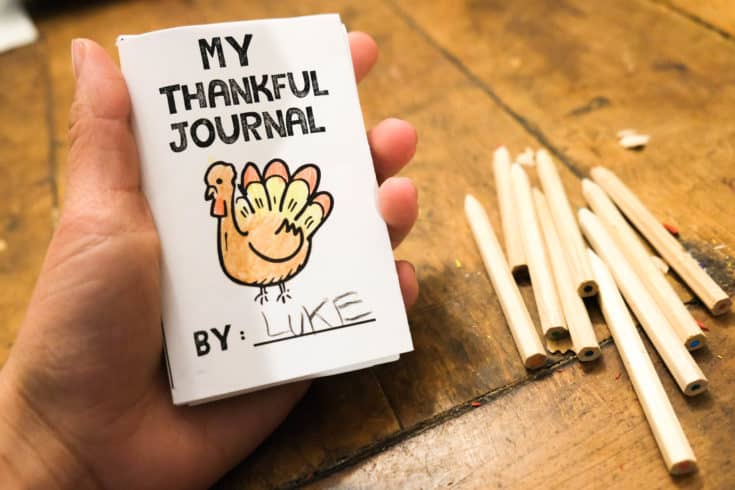 Focus on each aspect to be thankful for this Thanksgiving with this free printable thankful journal for kids (with coloring opportunities!)
Materials
Paper
Crayons or pencils to draw in the pictures!
Instructions
Fold in half lengthwise so that the pictures are showing. Fold back out.
Fold in half width wise so that pictures remain showing. Fold back out.
Fold in half width wise, then fold IN the quarters. Fold back out.
Fold in half width wise again, then make a cut to the next section along the line
Stand it up so that yours looks like min in the picture (with the slit you cut facing up towards you)
Push in until the papers meet, then close it (it should sort of naturally close in the correct order due to the folds. Make sure that the cover and the back image are in the right spots, and everything else should be in the right spot!) Now color and you're done!
Download your free PDF of this cute kids thankful journal!
I hope your kids enjoy these cute thanksgiving themed pictures as much as mine do! And I hope their answeres aren't too crazy =P Kids say the darndest things!
CLICK HERE TO DOWNLOAD THE PDF FOR THIS ACTIVITY!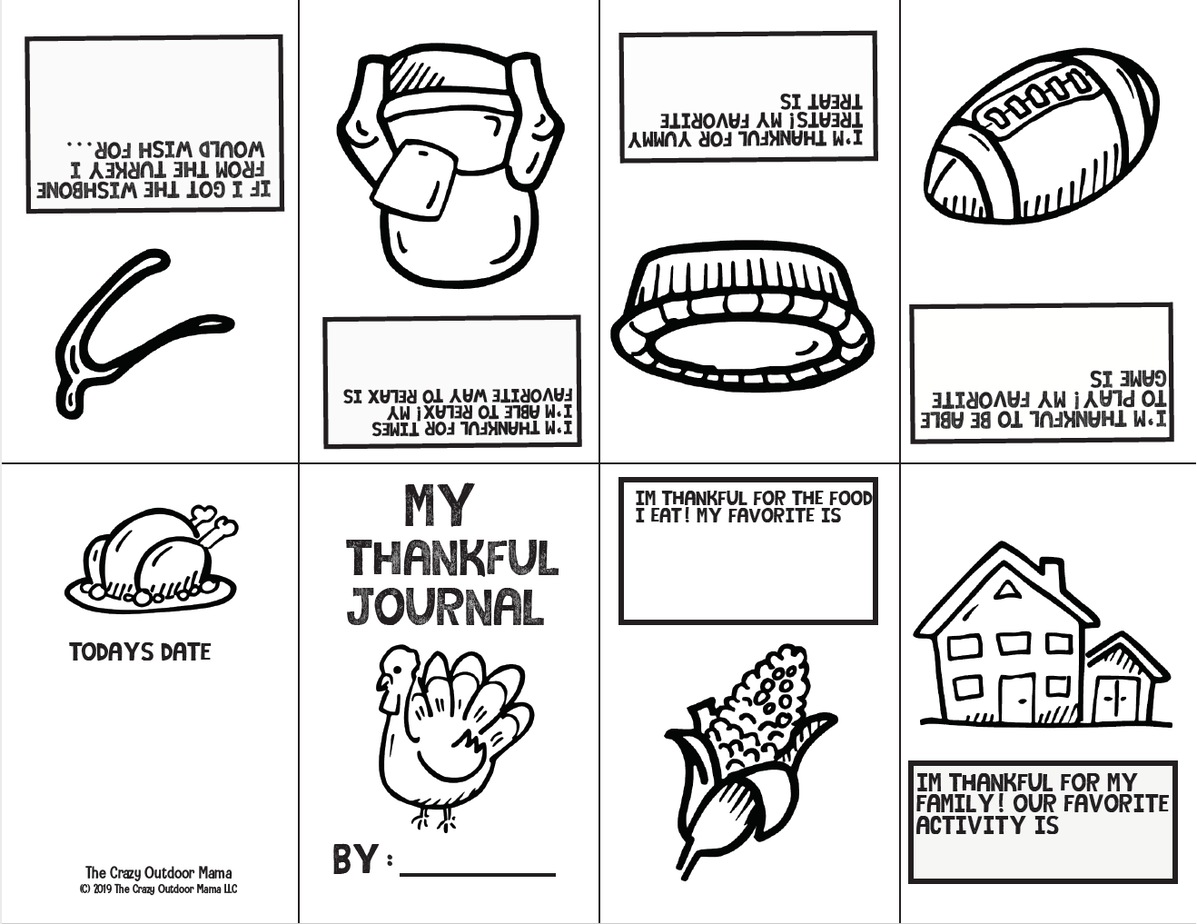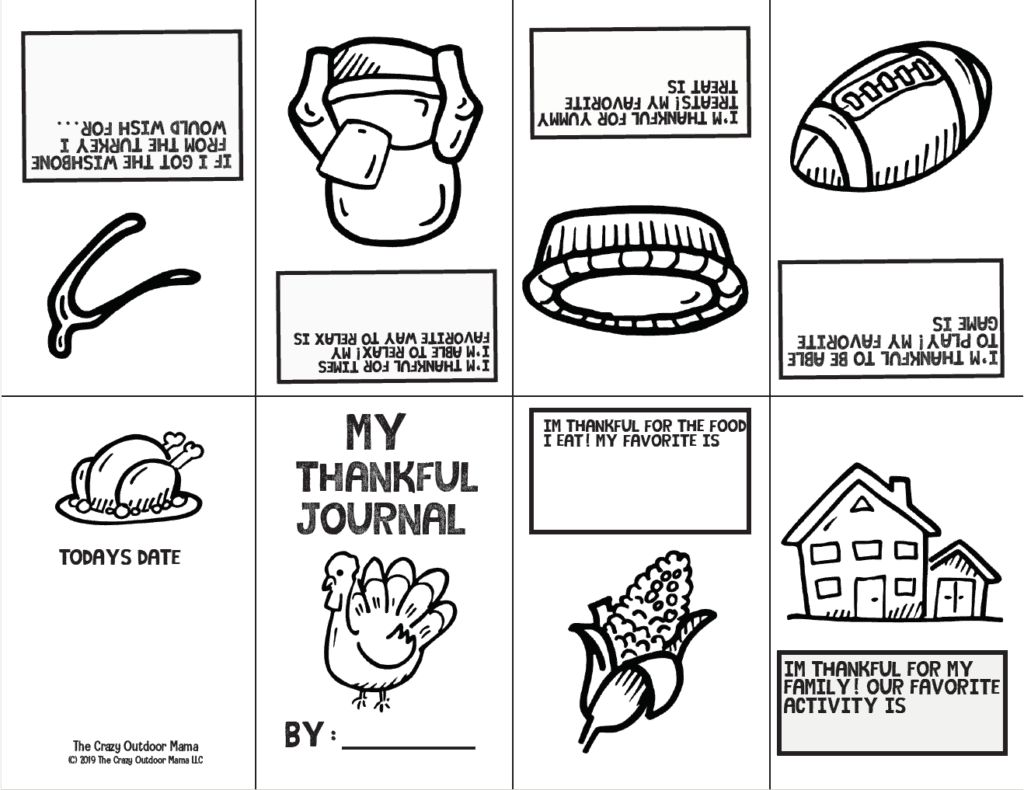 Here are some more fall activities to enjoy!
Latest posts by Stacy Bressler
(see all)