I don't know about you, but there's just something magical about October – with this spooky themed nature potion activity, that magic can be brought to life!
Witch's brews, candles, and weird recipe lists are some of the things that come to mind when I think of a Halloween potion. And since our crew often find ourselves outside, I thought I'd combine that with nature for a super fun hands on Halloween nature activity!
Check out what we did and download your own potion recipe worksheet to do with your kiddos!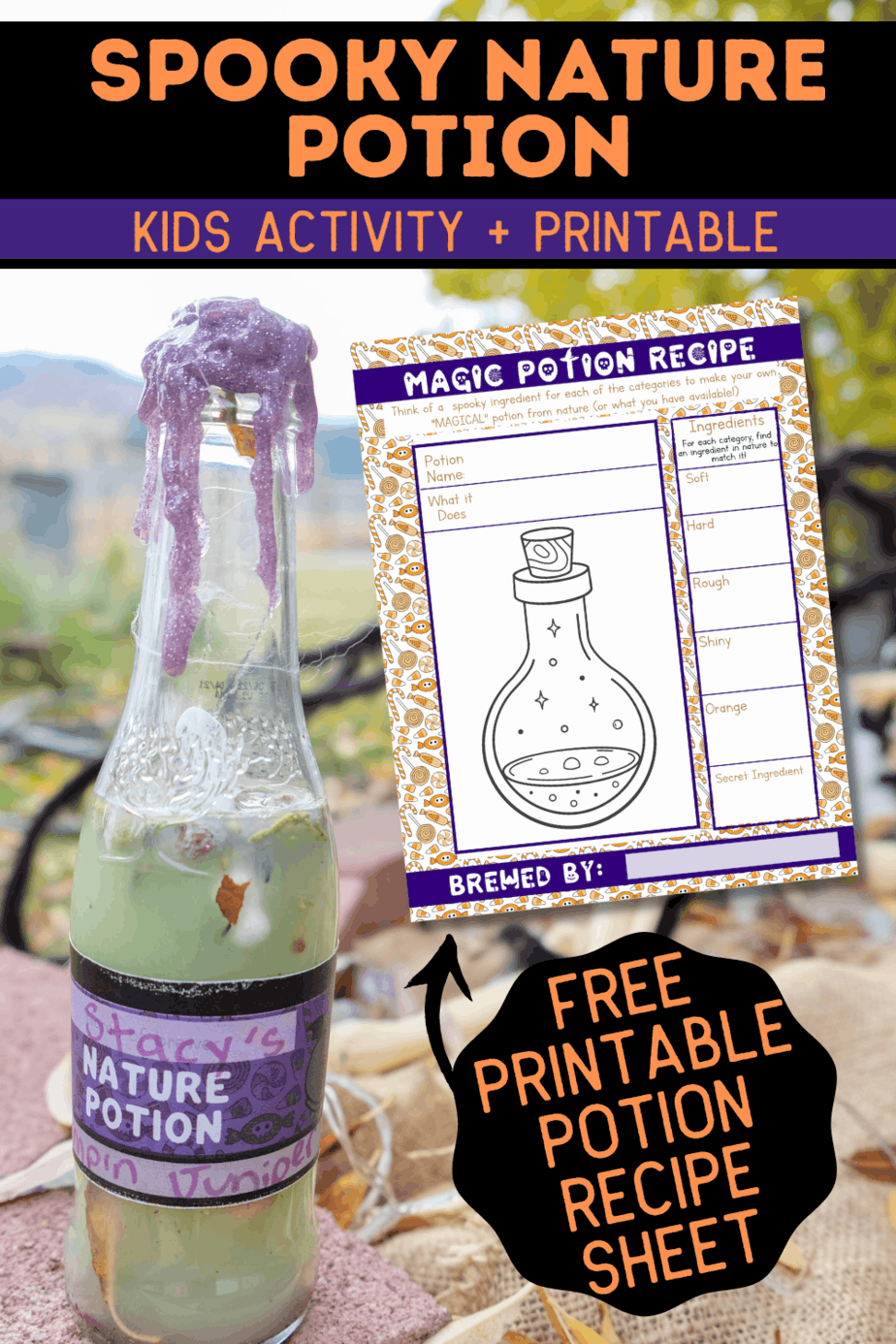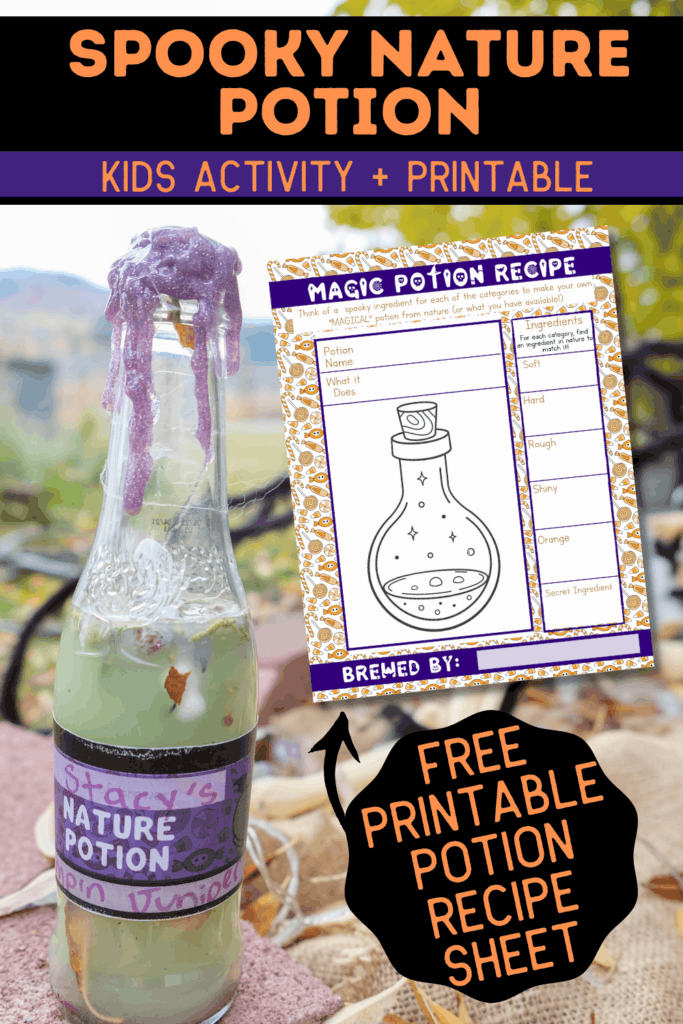 What you'll need for this Halloween potion
While this craft varies a ton based on what you have around you, here are some basics that'll ensure fun for everyone!
Clean Bottle – I used a glass one, but water bottles work great too!
Hot Glue – Bonus points if you have cool color/glitter ones
Special Ingredients – Glitter, mini bones and anything else you'll want for the potion that won't be found in nature
Nature Potion Recipe Printable – This is optional, but it's so fun to plan something out and then actually go do it!
Container for nature ingredients – A small paper bag or bin will work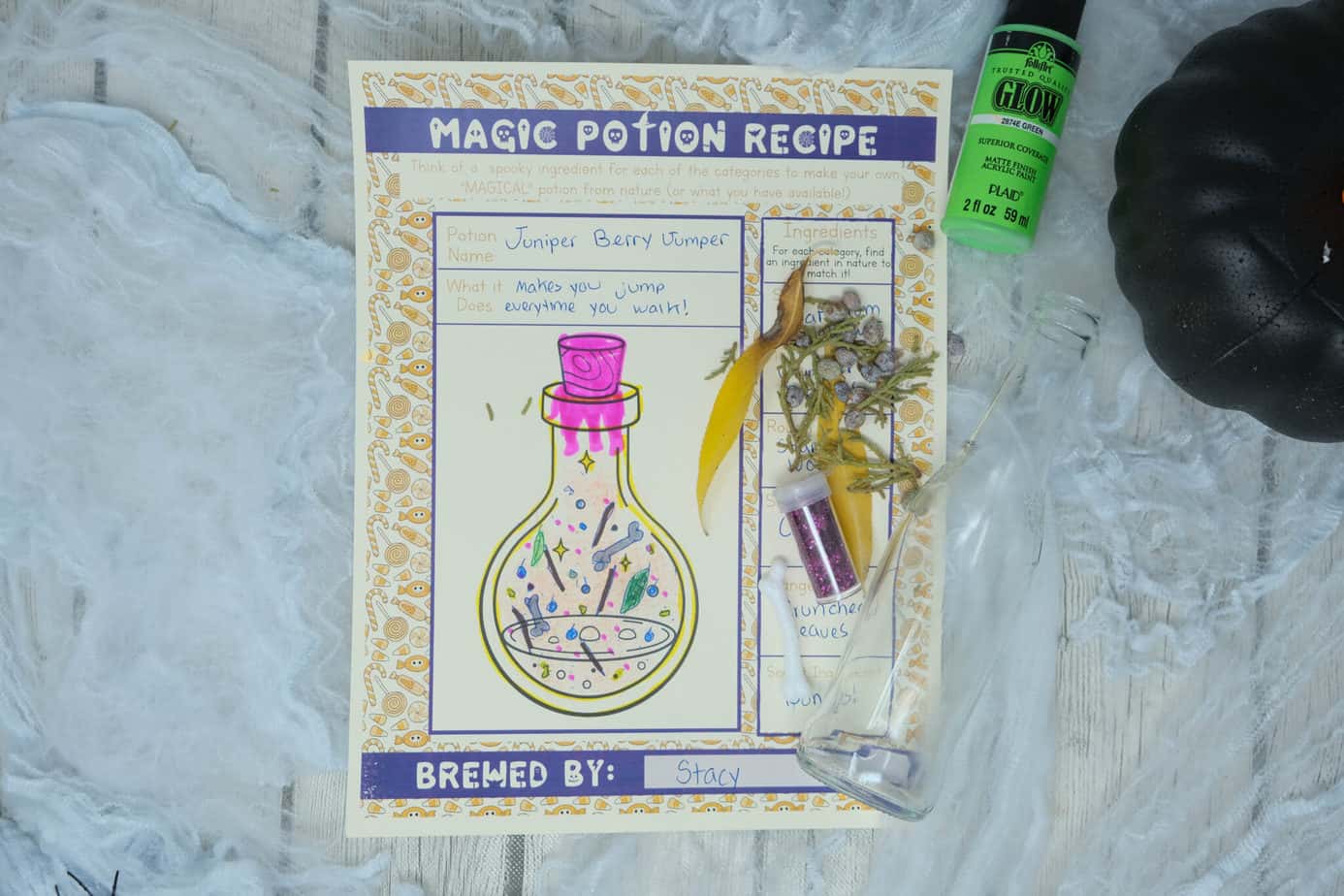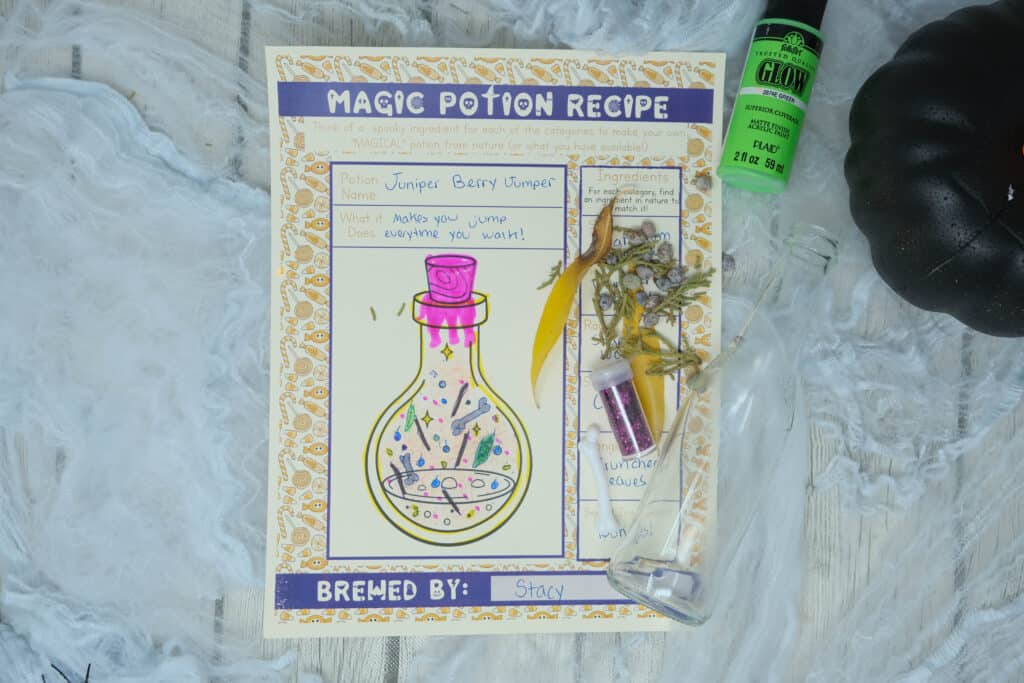 How to craft a magical, spooky nature potion with the kids
Start with the worksheet and ask your kids to plan out what they want in their potion – there are five ingredient categories they can brainstorm (Something soft, hard, rough, shiny, orange) and then a secret ingredient.
The secret ingredient can be anything they pick or a special spooky item you get ahead of time (I had some mini bones and spiders from the Dollar Tree that fit in the bottles!)
Fill out the potion planning sheet + gather – Don't worry if a kiddo can't think of something! Sometimes it gives them something interesting to look for once they go to gather it!
Add items into the "potion bottle" – Water is a great base, but I bet oil would be fun to try too. If you'd like, you can also use some food dye or paint for some color. I used a small amount of glow in the dark green
Seal the top with something special – You can always use the lid, but encourage kids to find something in nature that's roughly the size of the opening to use instead! Use hot glue to hold the item in place (and make fun drips too!)
Fill out and tape on the label – Complete the potion by adding a label!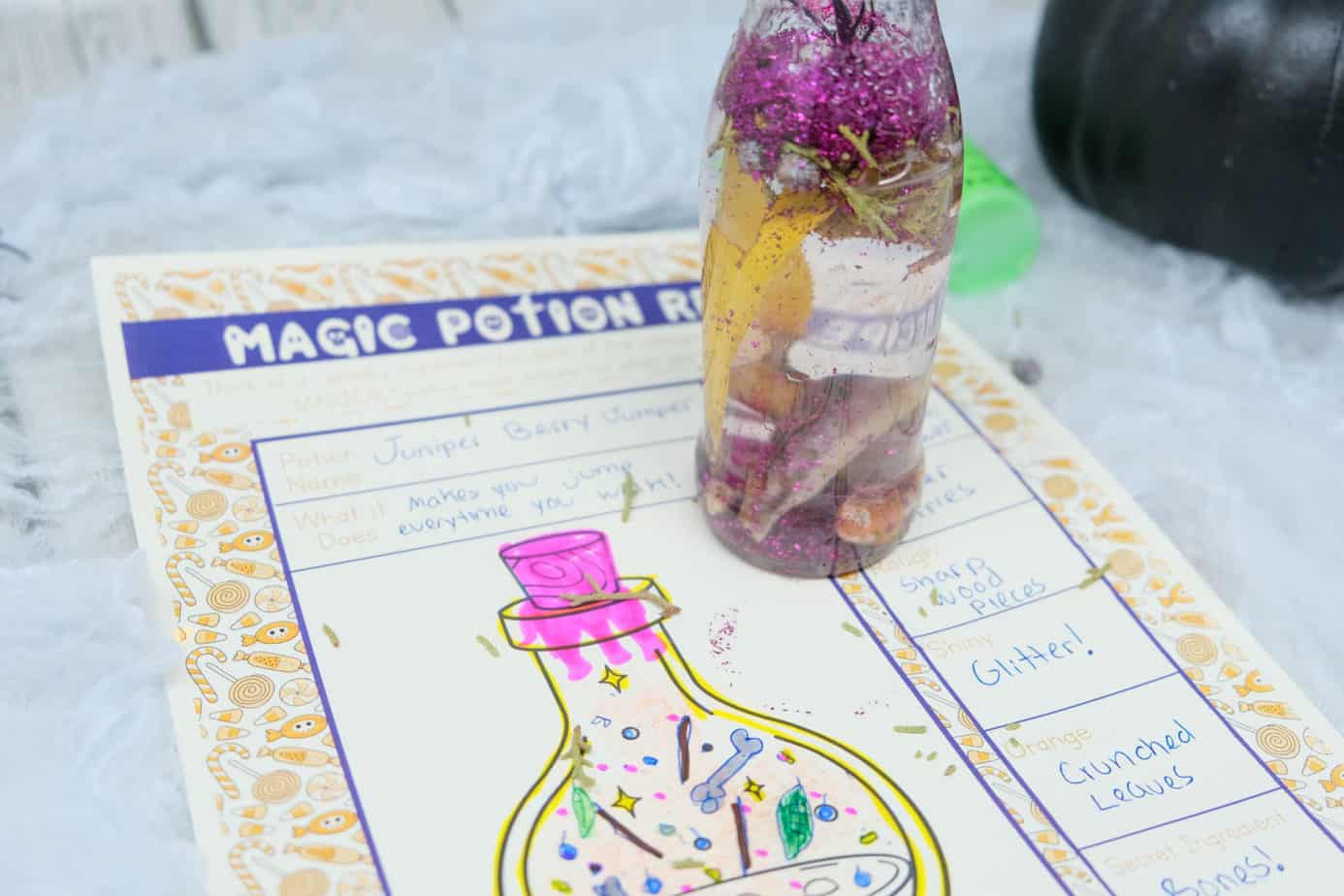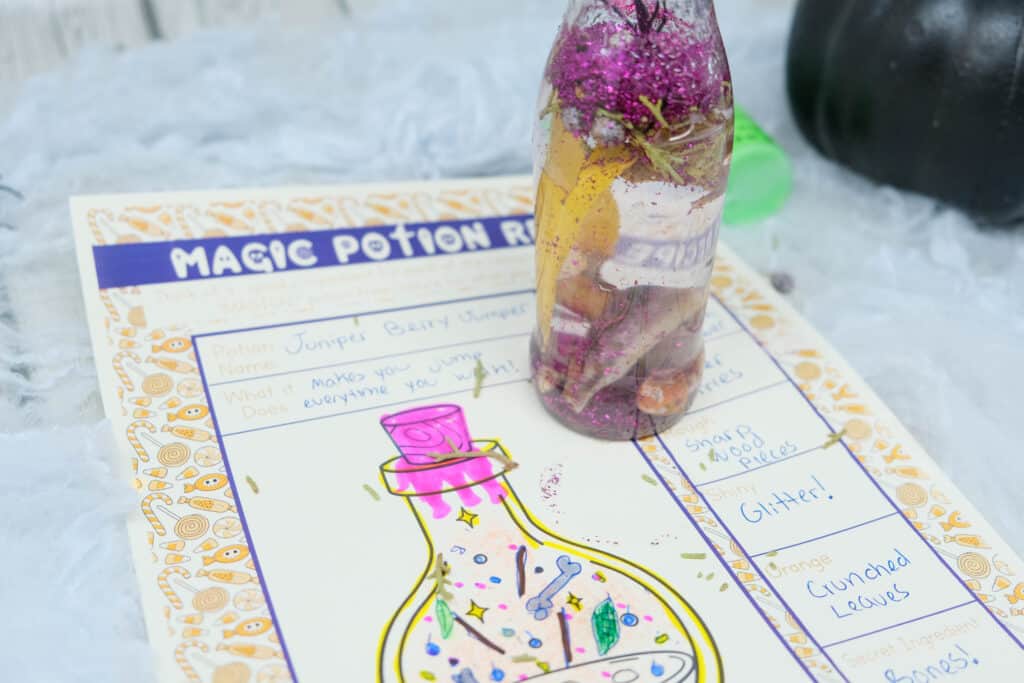 And for older kids… use this as an opportunity to touch on herbalism!
Almost all plants found outside have a use or meaning! Challenge older kids to identify and use certain herbs local to your area.
Dandelions, pine, sagebrush… so many common things found in nature can be helpful!
Get nature craftin (with a spooky twist for Halloween!)
The full packet (which includes color and printer friendly versions of the activity sheet and labels) also includes instructions so you don't need to come back and reference this page later!
Check it out here in my Etsy shop =)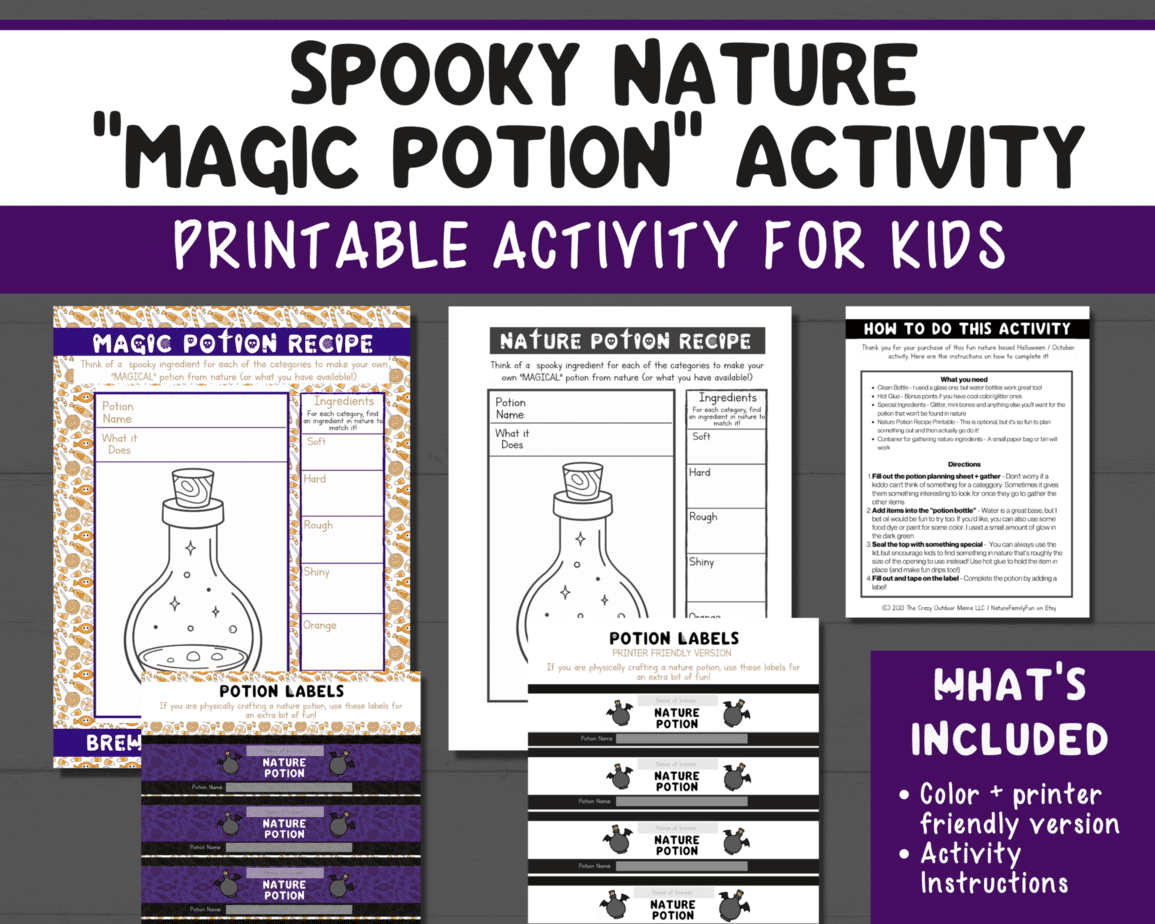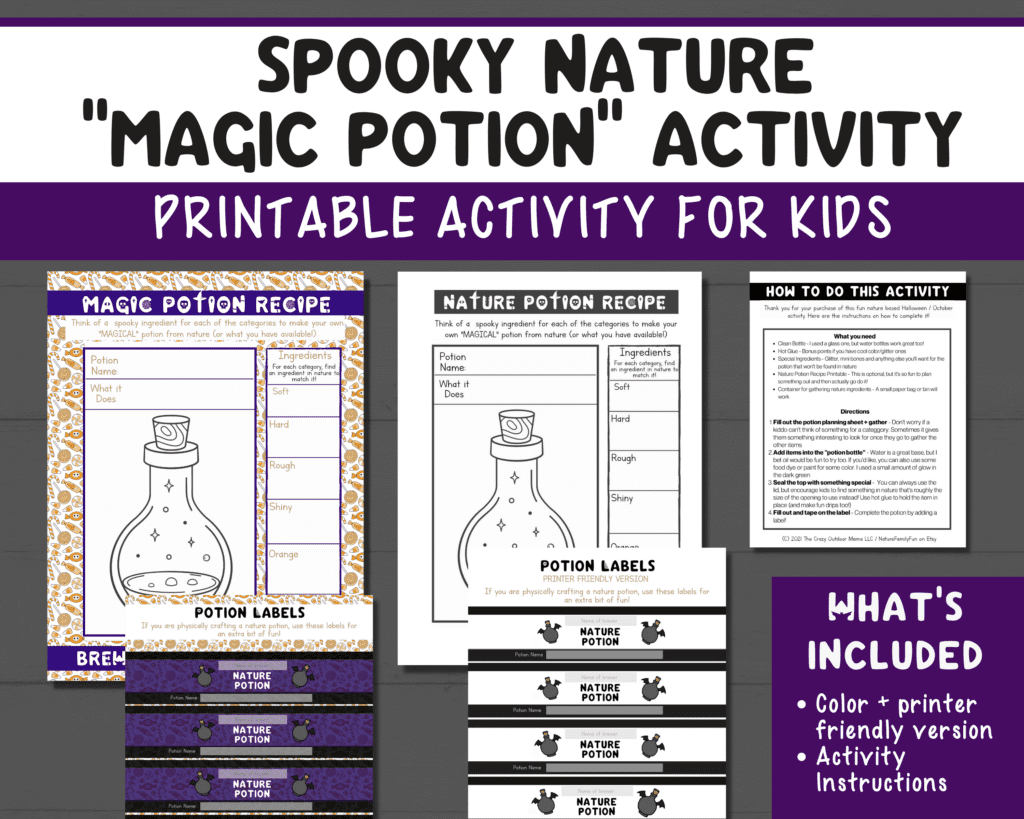 Check out some more fun Halloween ideas!
There are so many fun ways to enjoy the whole month (not just the single holiday!)
And also – I don't want to leave you empty handed, so here is the printer friendly version of this activity for you to download!!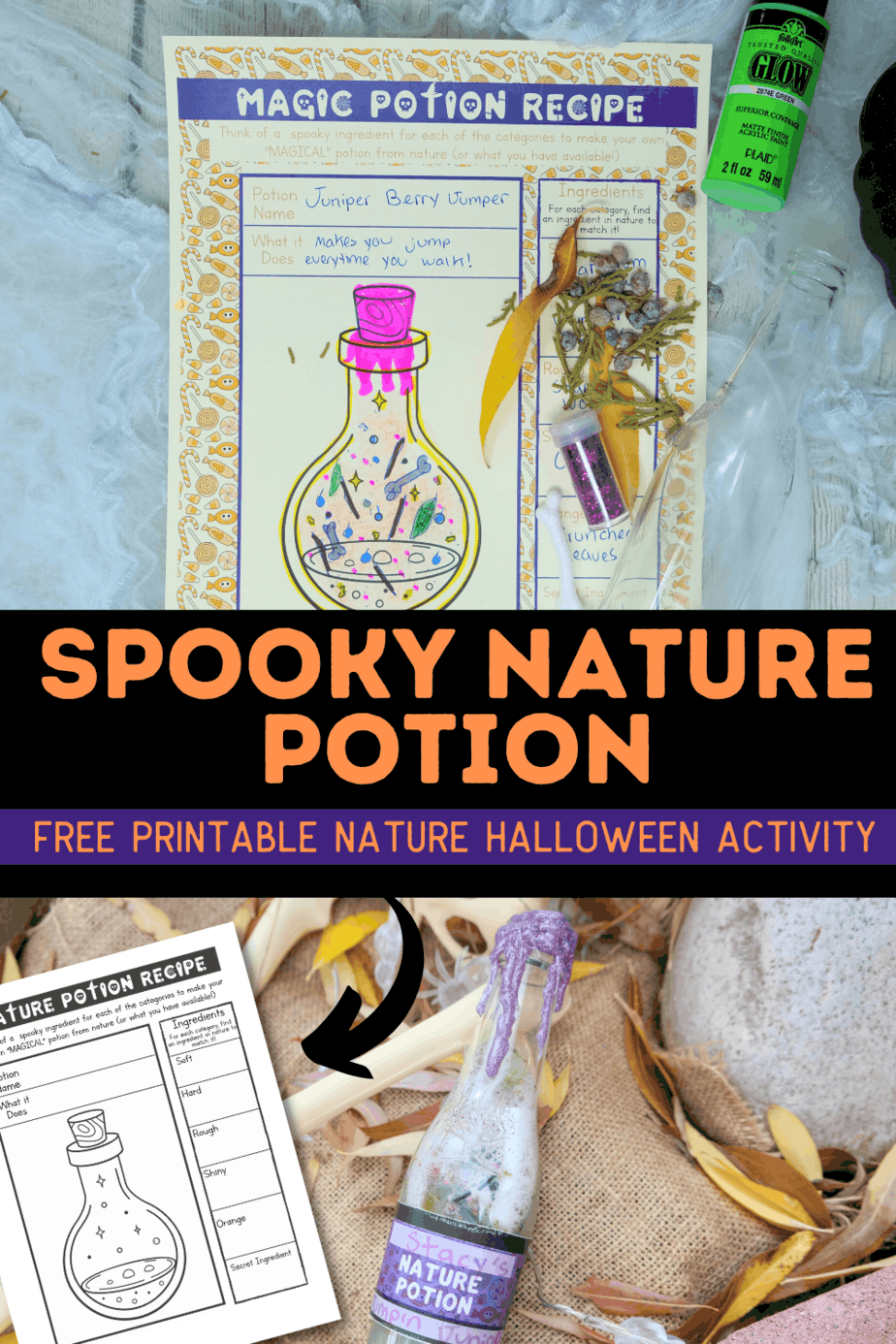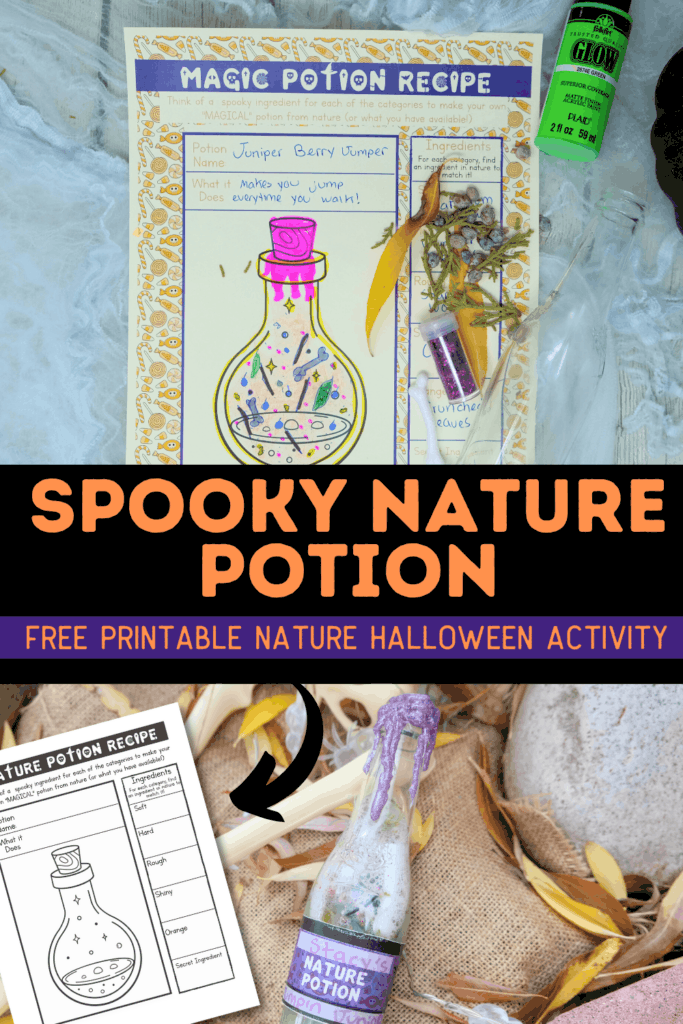 Latest posts by Stacy Bressler
(see all)