If you're looking for ways to enjoy winter with kids, you've come to the right place! I know it can be especially hard with little kids, so I hope this list can help! It's a good combo of indoor and outdoor activities because there are some days that are just a different kind of cold – windy, chilling to the bone, and just not as pleasant to be in.
It's so important to avoid cabin fever – I know for the first month or two of winter I absolutely dread getting all three kids under four dressed and avoid going outside even! Once we finally do go out, I regret not just pushing through earlier since we almost always end up enjoying ourselves (and it passes the time by a whole lot quicker than just sitting around at home like every other day!)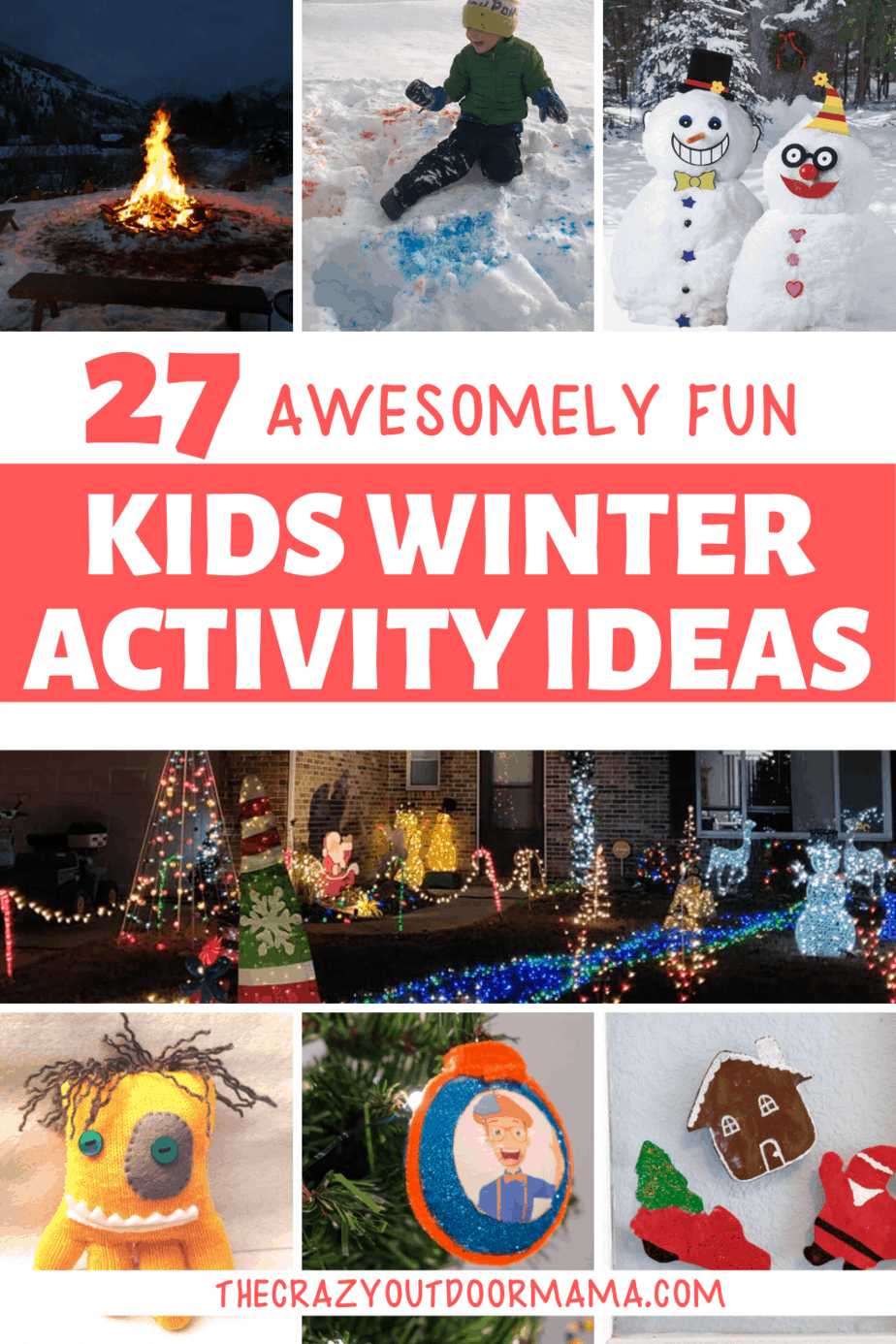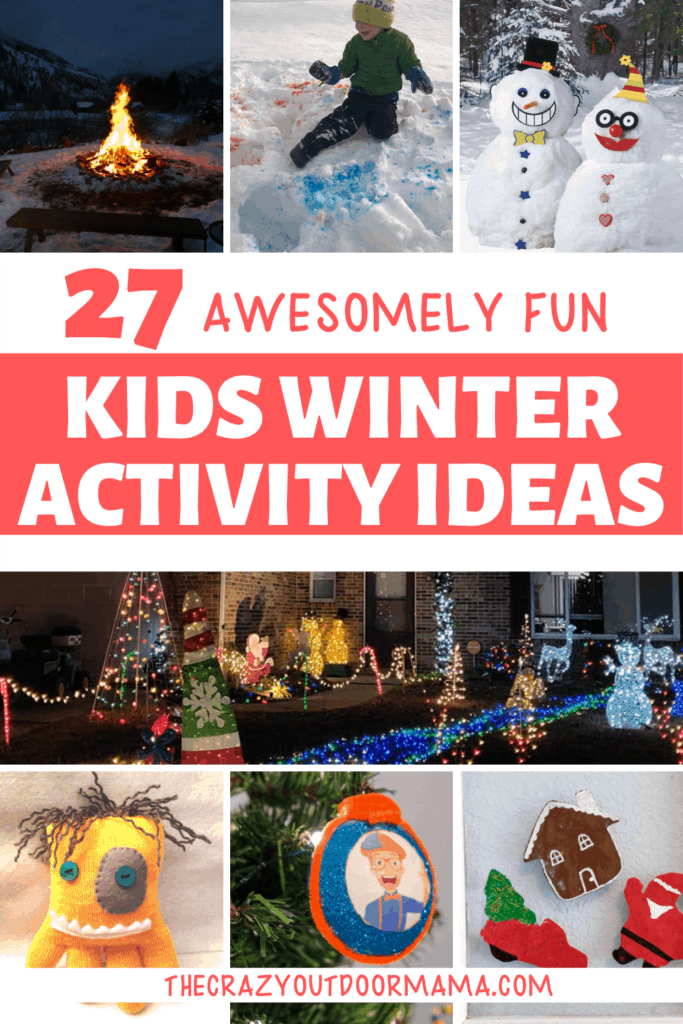 Here are the fun winter kids activity ideas I'm going to show you!
Make a Mr. SNOW Head
Take a Winter Nature Hike
Decorate NINJAbread Cookies
Try out a new snow toy (there's more than sleds!)
Make a DIY ornament they love (like this Blippi one for younger kids!)
Play a new board game!
Make personalized greeting cards
Paint the snow!
Have an indoor snowball fight!
Do a snowy letter treasure hunt!
Create snow cream (only two ingredients!)
Look for pretty decorated houses
Make a cute glove monster from those single gloves you have!
Go to your local children's museum
Make a snow measuring stick and measure chart!
Make DIY window clings out of your favorite cookie cutter shapes!
Do some winter STEM!
Go to a Christmas Tree or Menorah Lighting ceremony
Coloring Books (Winter Themed!)
Have a snowball fight
Go on an outdoor winter scavenger hunt
Build an awesome blanket fort (or bear cave!)
Celebrate the winter solstice with a bonfire
Make some snow floam!
Build a sled hill!
Make some Hot Chocolate
Check out your local library's calendar (and check out some winter themed books!)
These simple ideas can be a huge jumpstart to figuring out how to enjoy winter with kids. Just keep in mind, especially with younger kids, that everything will take longer! Getting dressed, moving around, snack and hand warming breaks… heck, I'm still working on this!
I recommend always bringing easy to eat snacks and bringing along a couple of packs of handwarmers for pockets!
P.S. In the picture below I am not that short!! I sank into some snow right before the picture was taken! I just realized that height difference looks kind of funny! =P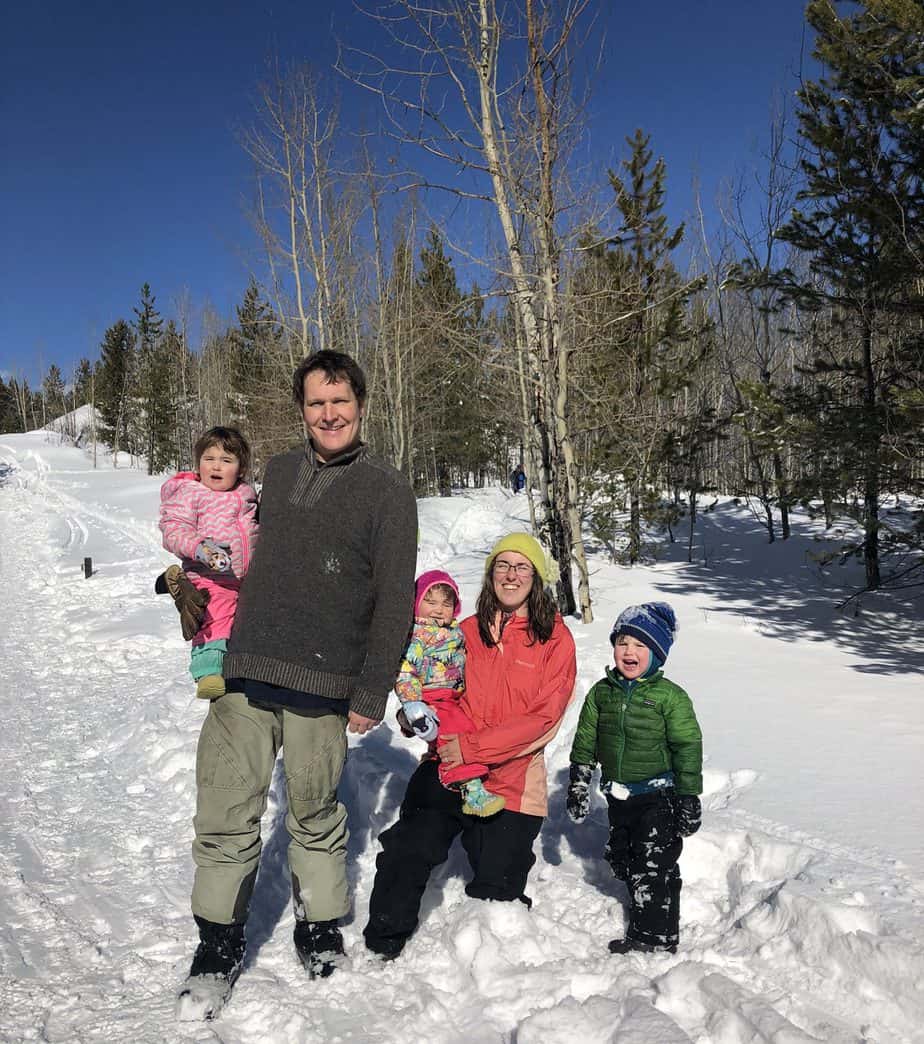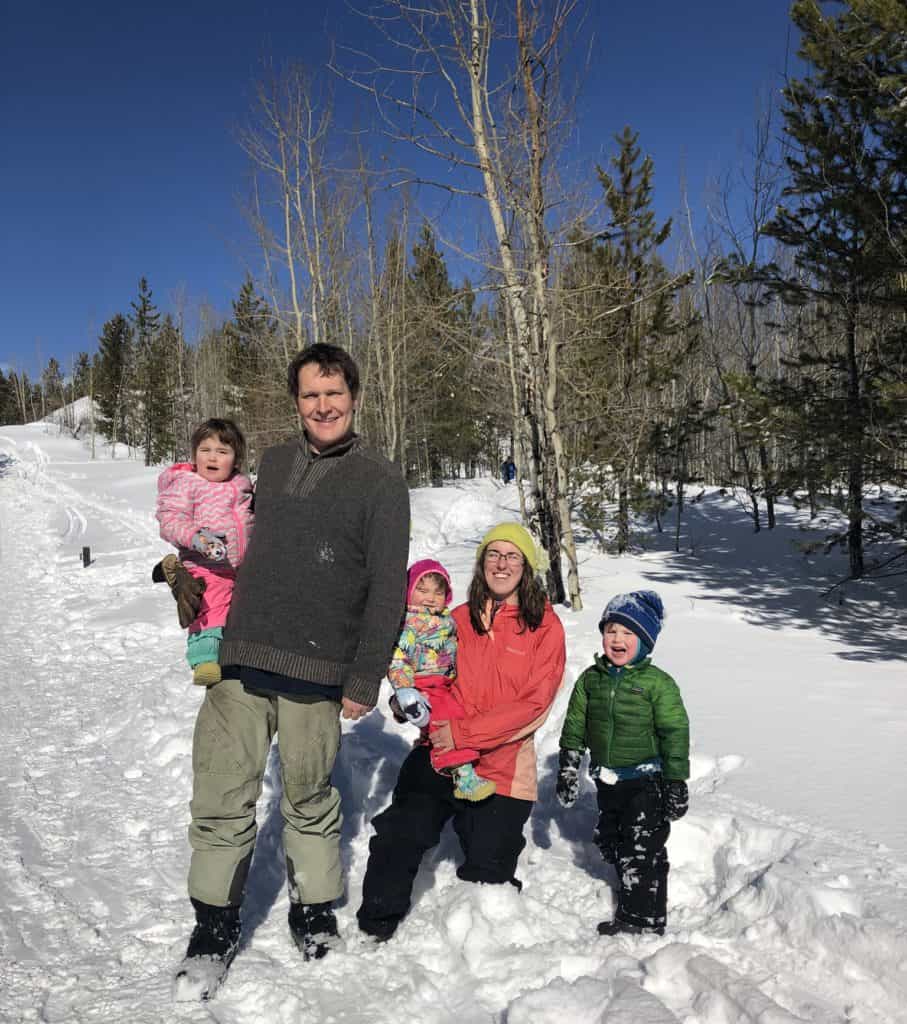 Make a Mr. SNOW Head
If your kids love Toy Story, or just love Mr. Potato head, use those pieces to make snow Mr. Potato heads! It's fun and different than a snowman, and there are a ton of options when it comes to creating new looks!
Here's an article about snow Mr. Potato heads!
Take a Winter Nature Hike
While most nature hikes do tend to happen during the warmer months, who says that they have to? You can just as easily hit the trails during the winter months and check out things, too. Look for birds, berries, various shapes and sizes of leaves, animals and even rocks all along the way.
Planning ahead and printing off some outdoor winter scavenger hunts like these can help make it extra fun – and encourage them to really notice everything in nature!. 
If you don't ski (we love cross country skiing) then you could try getting your kids excited by getting them their own pair of snowshoes!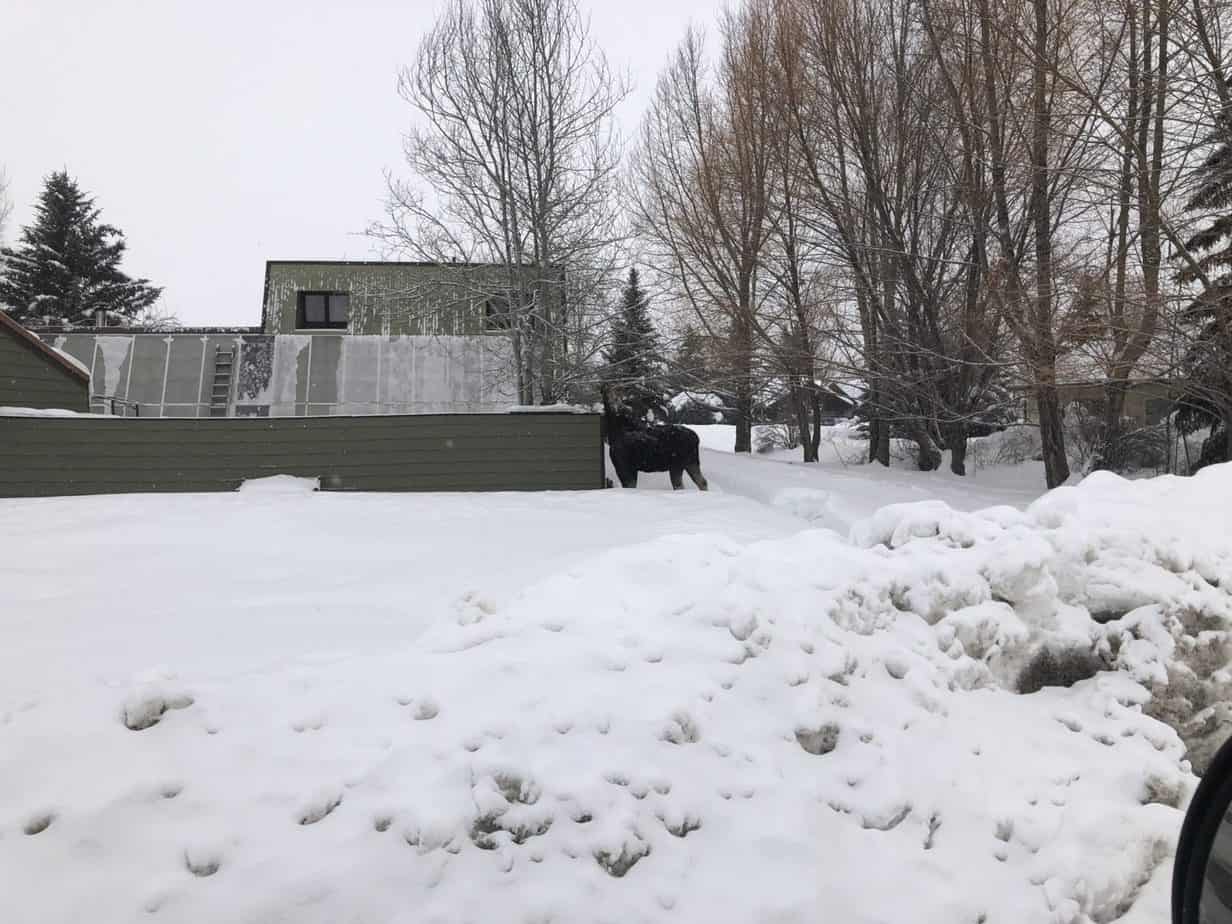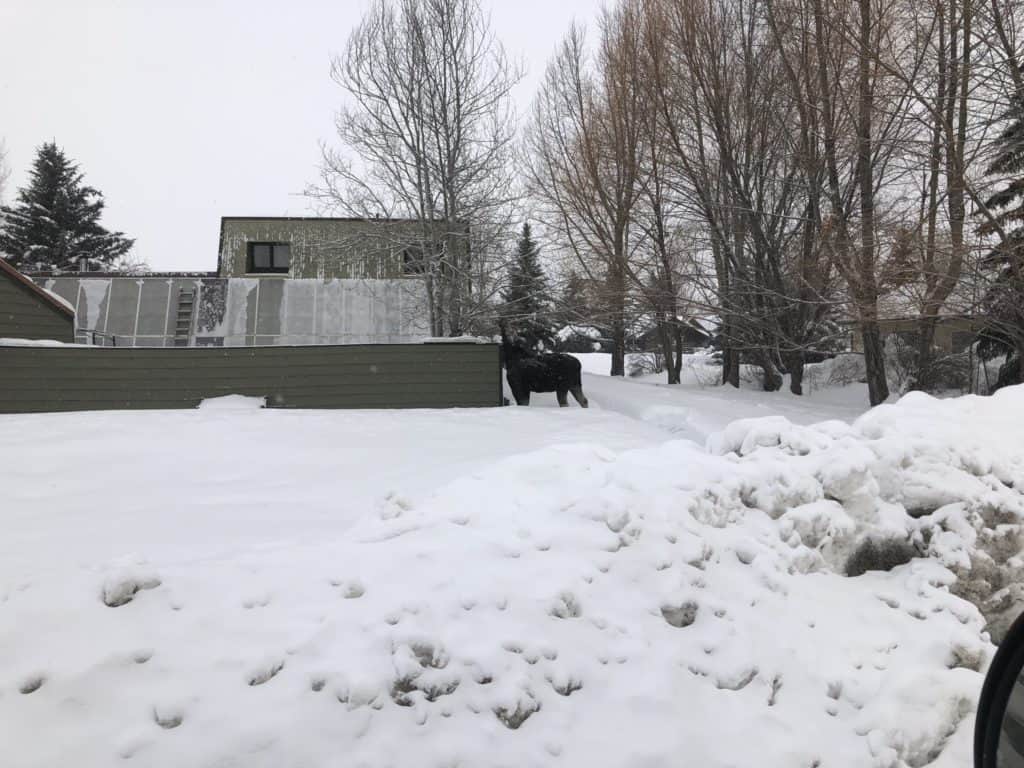 Decorate NINJAbread Cookies
That's right – NINJAbread cookies! I just saw some in the store for the first time the other day, and I knew I had to find them to show you guys! This is way more exciting than your normal kind, and there's even a book to go along with it!
Try out a new snow toy (there's more than sleds!)
Since when did snow become a four-letter bad word? It seems like as we age, we all just start to dislike snow for some random reason. Bring back your internal child and have fun with the snow this winter.
We've come along way since the days of just sledding (I say just.. but really, sledding is still alot of fun!) There are scooters, snowball makers, castle builders and so much more now!
I made a really cool list of some snow toys that might help get the excitement going for the kiddos!
P.S. if you want to save some money, just repurpose your sand toys! They work pretty darn good!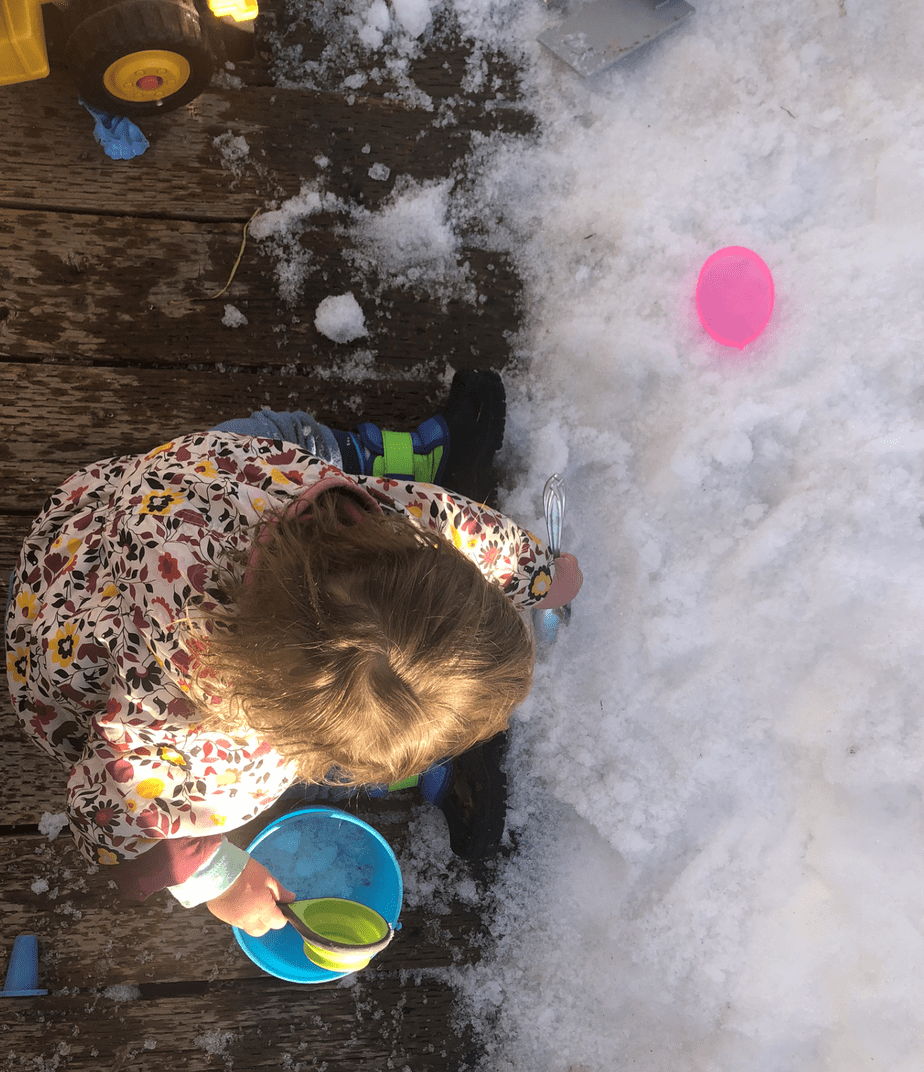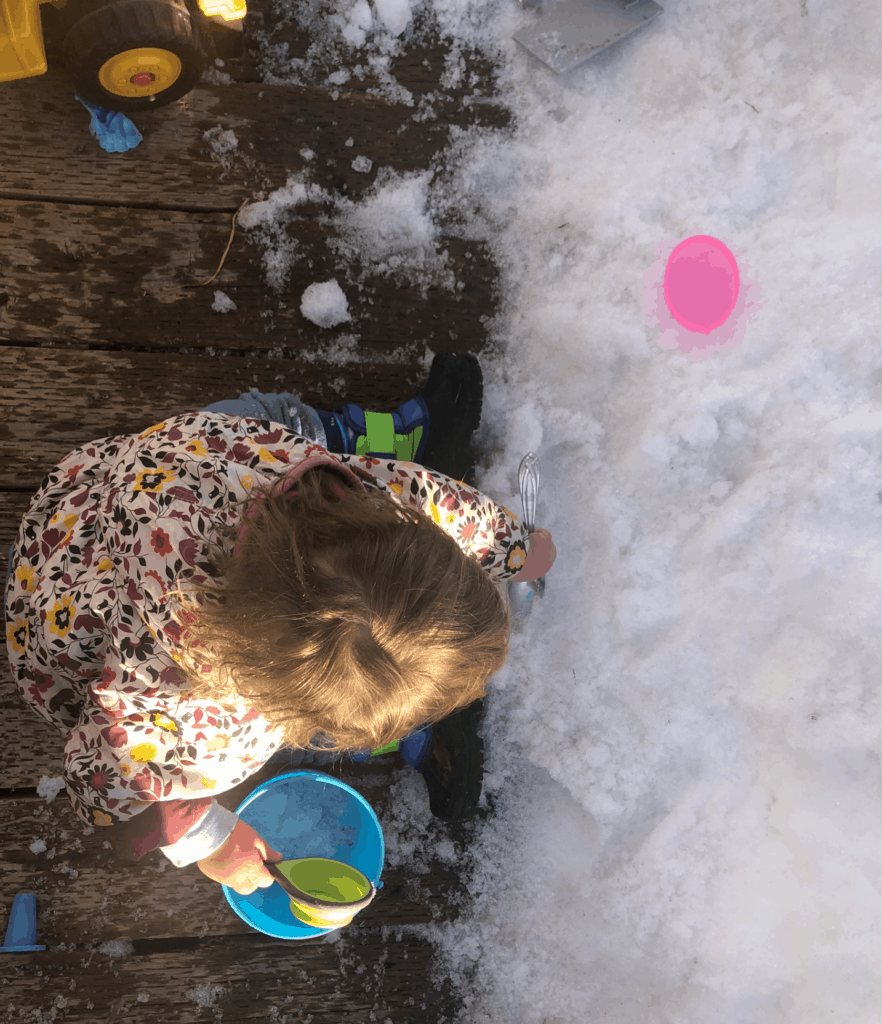 If you have kids during December… make an ornament they love (like this Blippi one for younger kids!)
I'm sort of a crafty person (my website name should really be the CRAFTYoutdoormama) so I really love making some kind of ornament based on what the kids love that year! This year it was Blippi and dinosaurs! Here is my DIY Blippi ornament , and a dino one is soon to come!
You can make an easy themed ornament though for just about anything by getting one of those clear balls that open, adding a mini character they like, then some fake snow. Now you got a mini snowglobe ornament with their favorite character!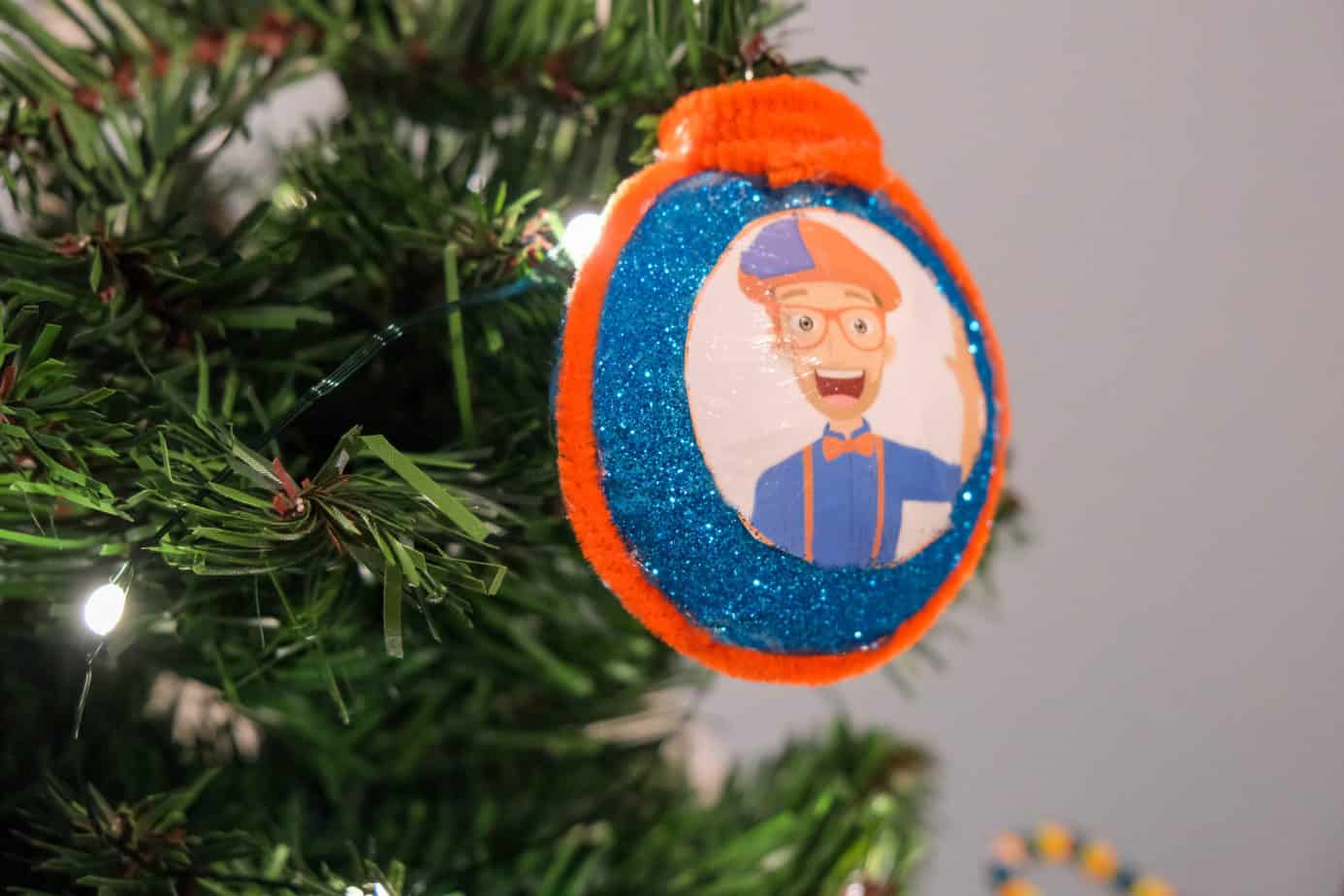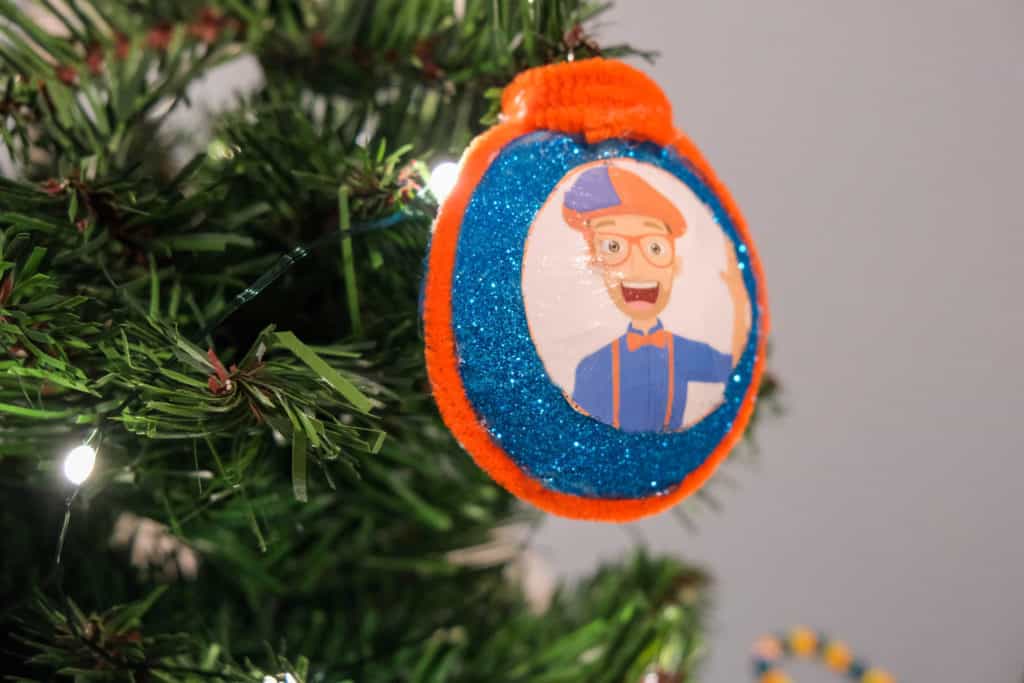 Play a new board game
Play some board games that you and your kids have never played before. If you don't have many games at home, check for some printable ones online or head to the store!
Here's a camp themed printable board game I made (Roll a Smore!) but there are tons other if you search around Pinterest!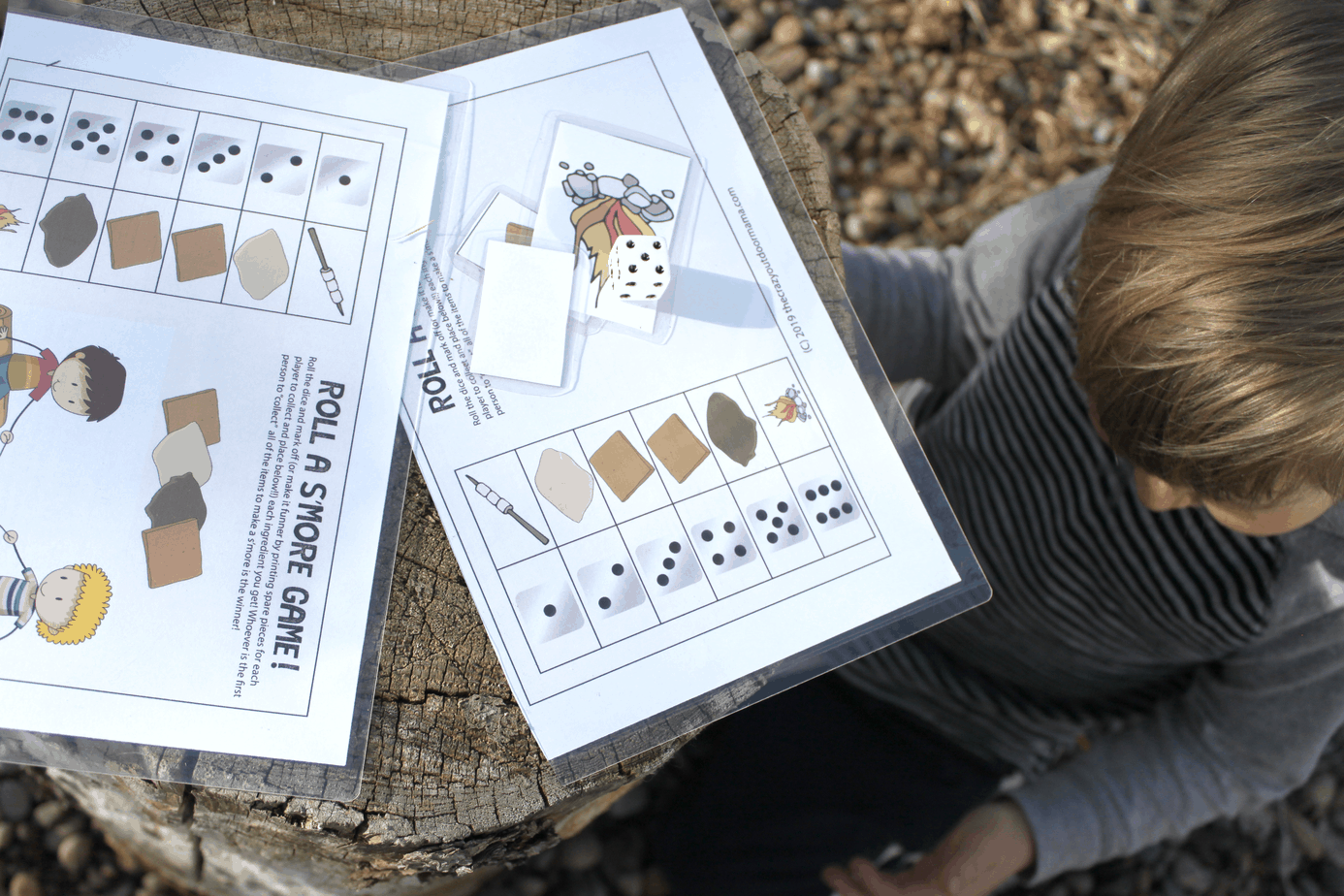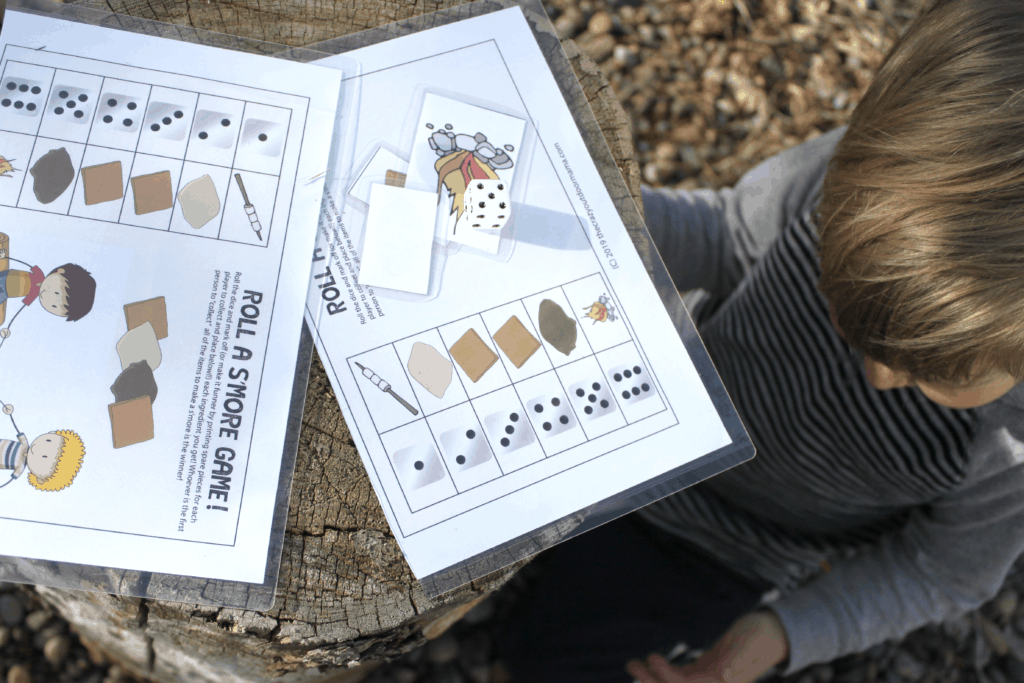 Make personalized greeting cards
Do you like making paper crafts? Grab some supplies to make handmade greeting cards with your kids. Mail them to veterans, children in hospitals, or to your own friends and family.
I know I have many fond memories of making my family each their own card – cut out festive Christmas shapes, add glitter and a note… voila!
Here are some DIY kids Christmas card ideas to get you thinking!
Paint the snow!
If you have some food coloring sitting around, then mix it in a bottle with water and head outside! This is an easy way to stay outside longer incase you hit that wall where the kids just insist on going inside!
Here's more info on how to make your own snowpaint!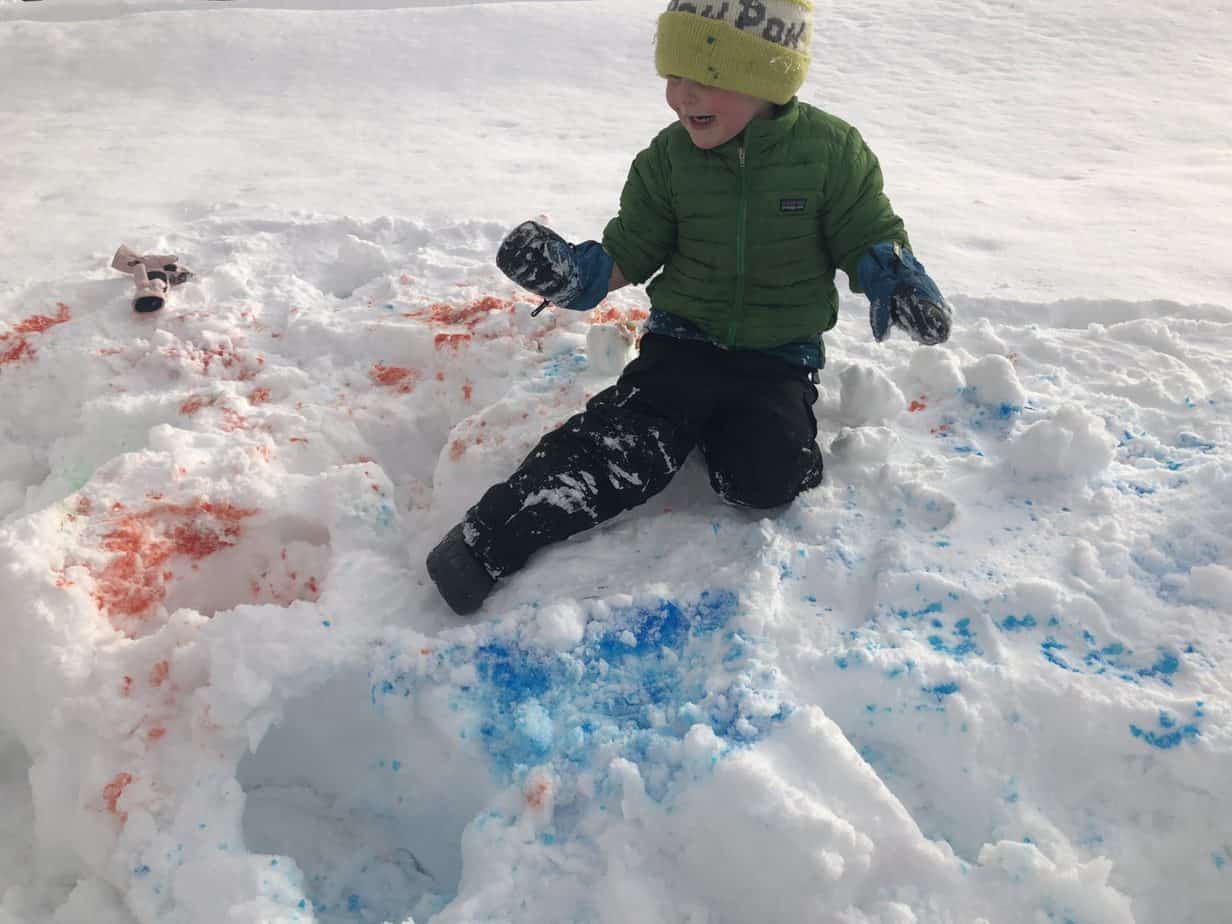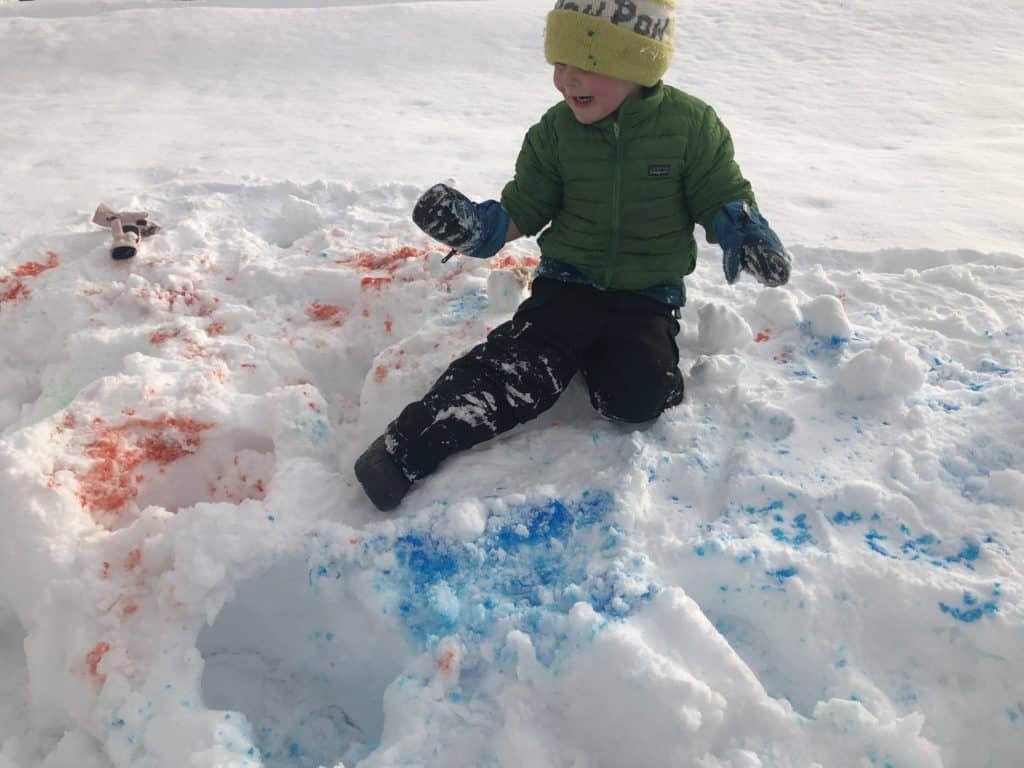 Have an indoor snowball fight!
If you're not quite up to going outside, you can bring the snowball fight indoors! Don't worry though – they're not real snowballs!
These cute DIY snowballs are pretty easy to make and super fluffy!
If you don't have time to DIY though, there's this pack of 20 snowballs for a pretty reasonable price!
Do a snowy letter treasure hunt!
I LOVE this ideas as my kids are now reallly learning their letters in prep for PreK and Kinder!
Get some letters (we have a magnetic set) and hide them in the snow! Don't spread them out too far (you don't want them to get lost after all) but then have the kids dig around till they find them!
If you're concerned about the difficulty, try putting some snow in a large bin and hiding the letters in there (you could also bring it in the house if it's a super cold day out!)
Create snow cream (only two ingredients!)
This is my go to trick to get the kids excited about getting in the snow – they will get to bring a scoop of snow in with them to make a bowl of snow cream!
Now, I'm VERY positive this isn't any kind of cream recipe, my kids just call it that because it's like icream but made from snow.
It's not the healthiest but… it's DELICIOUS!
Check out how to make some snowcream here! (P.S. those instructions are for a popsicle, but just put your creation in a bowl intead of the freezer and it's ready to go!)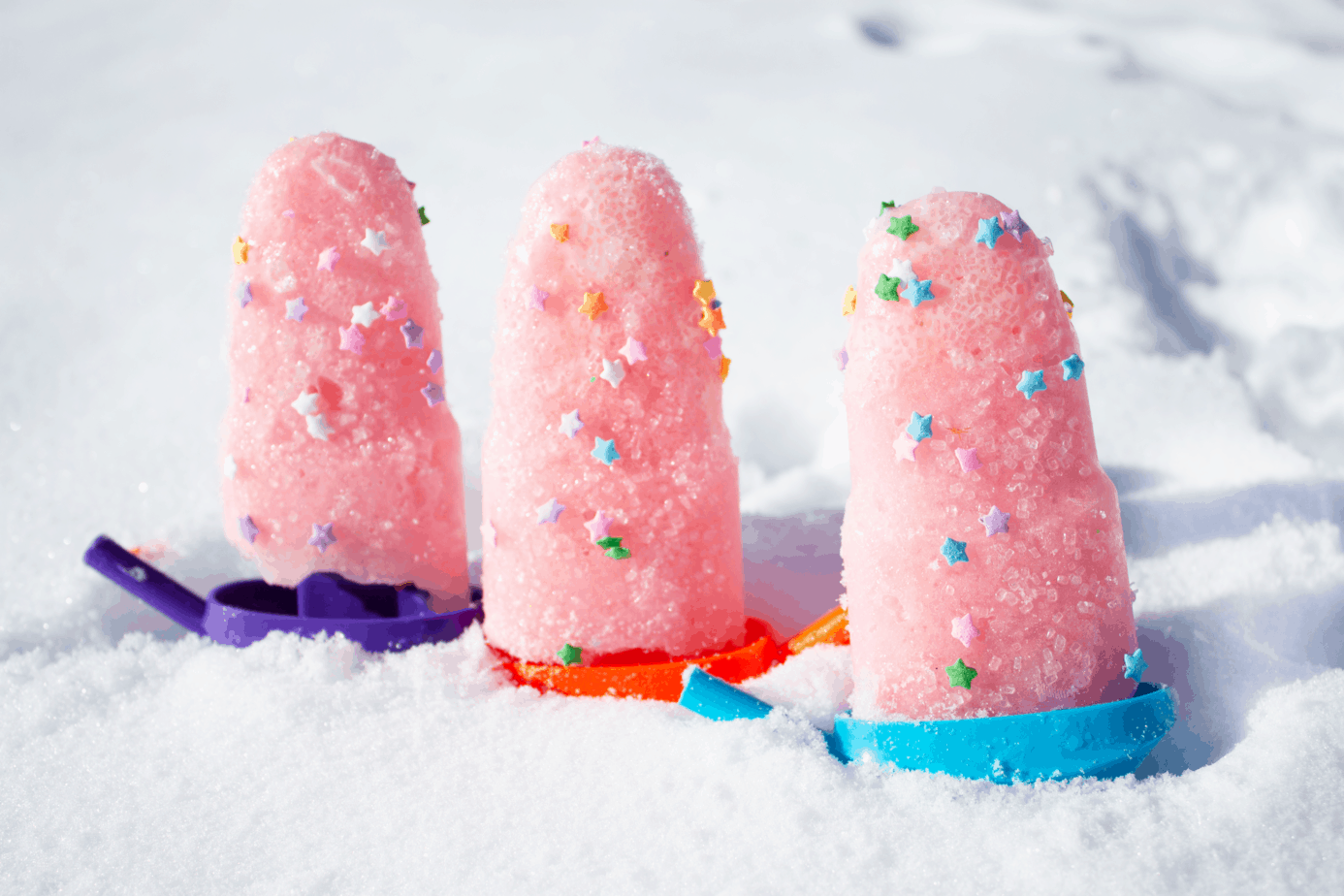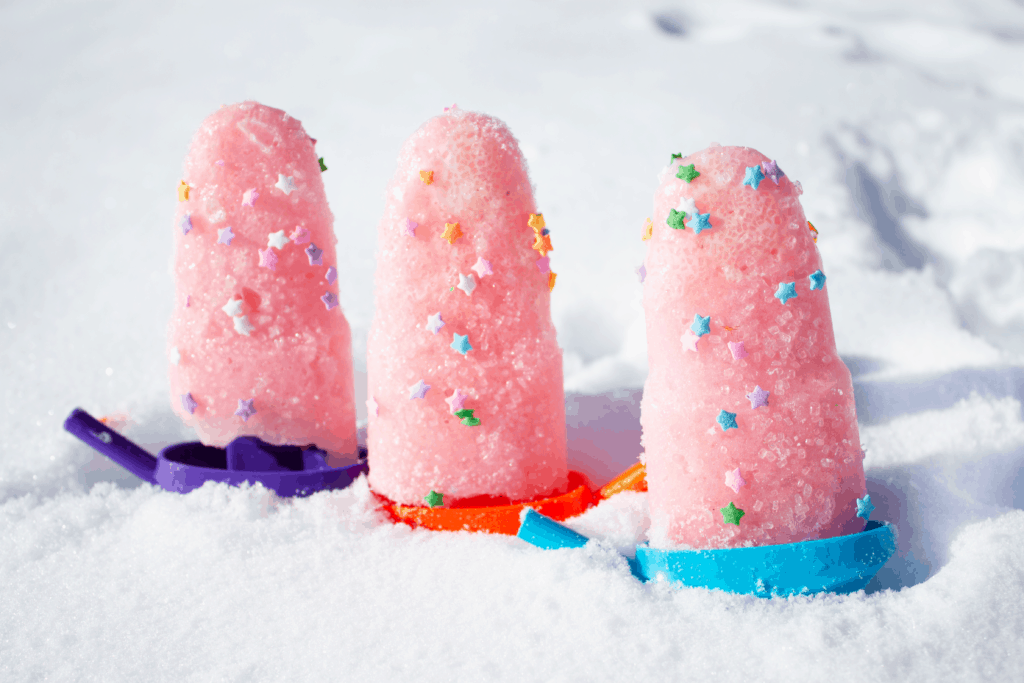 Look for Decorated Houses
Take a drive around your neighborhood to see how others decorated their homes for the holidays. Look for homes with exciting displays – some people spend thousands to make their displays stand out!
This was one of my favorite holiday traditions, but thankfully people tend to leave their lights on all winter long nowadays! Lights look especially beautiful against a snowy landscape!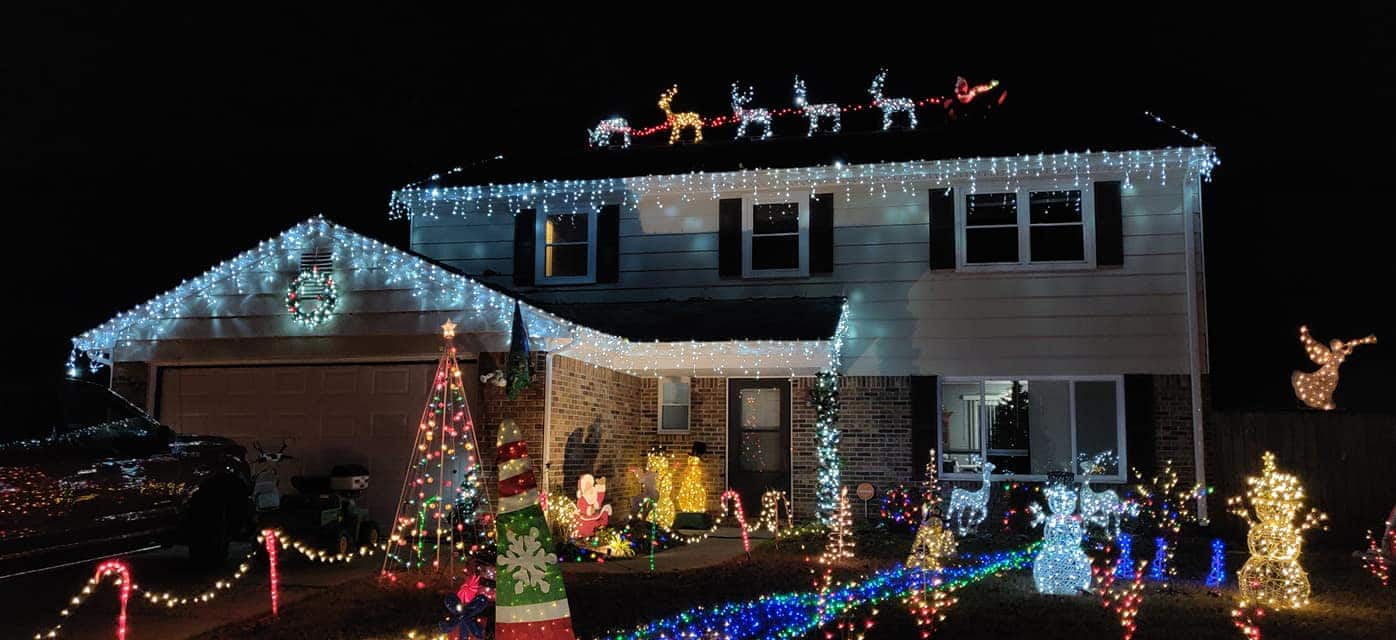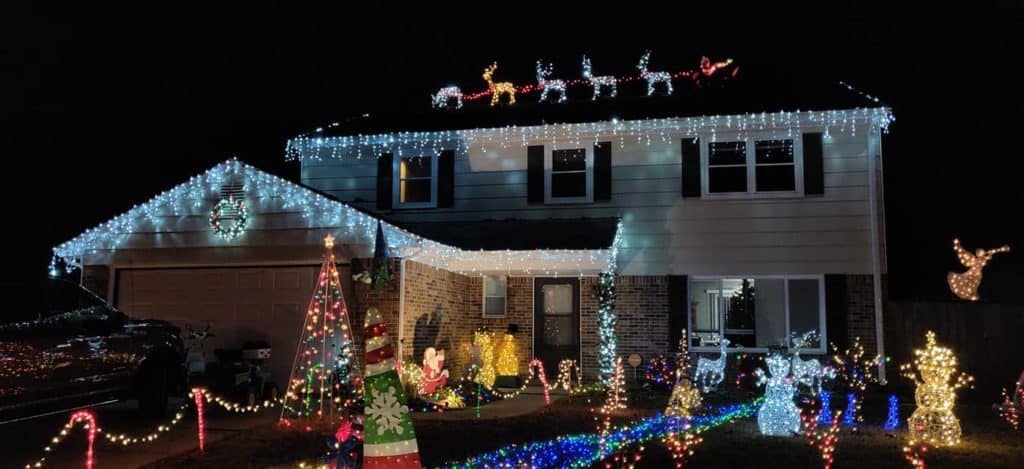 Make a cute glove monster from those single gloves you have!
Ever go through your kids previous years winter clothes, only to find that half the gloves are missing their match? Well, make a frustrating situation way more fun by turning them into glove monsters!
Check out the glove monster DIY here!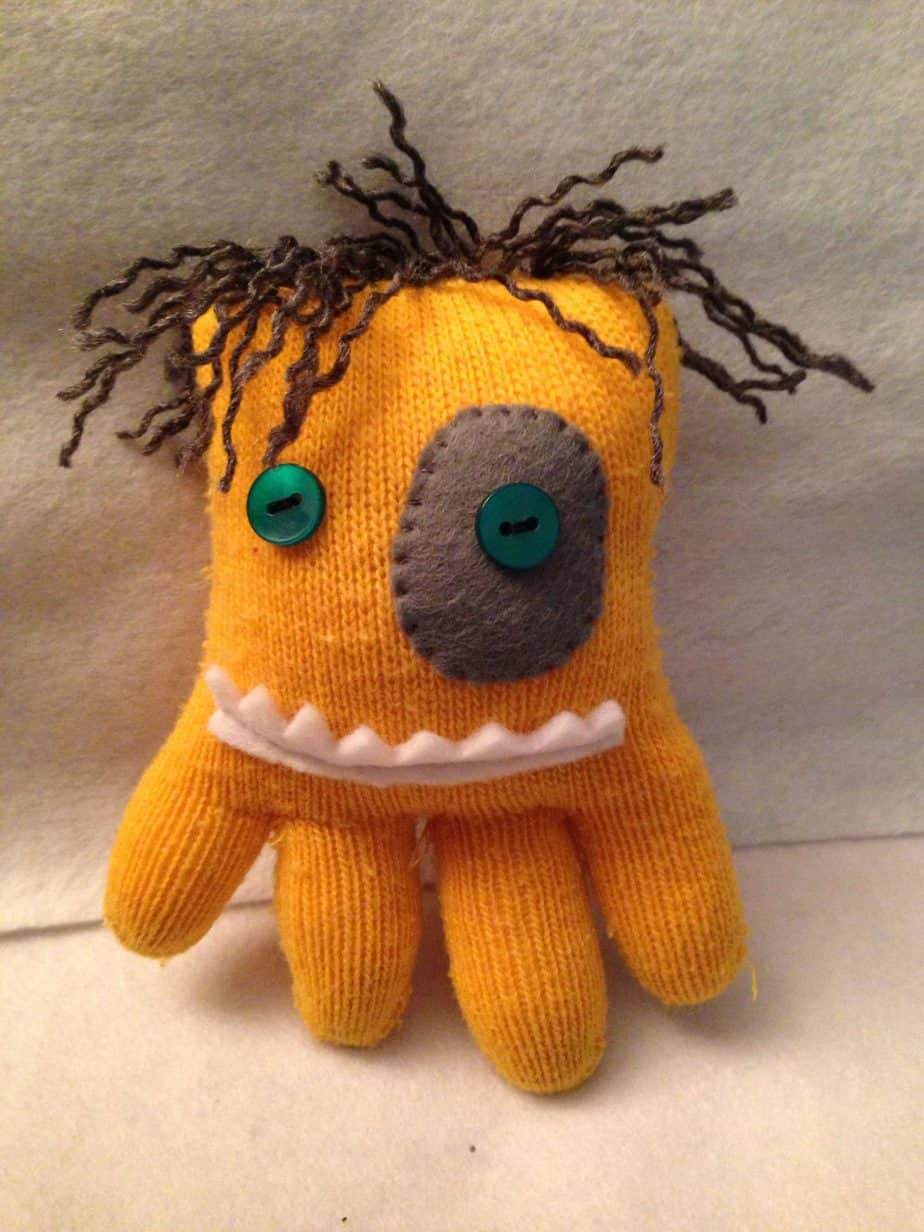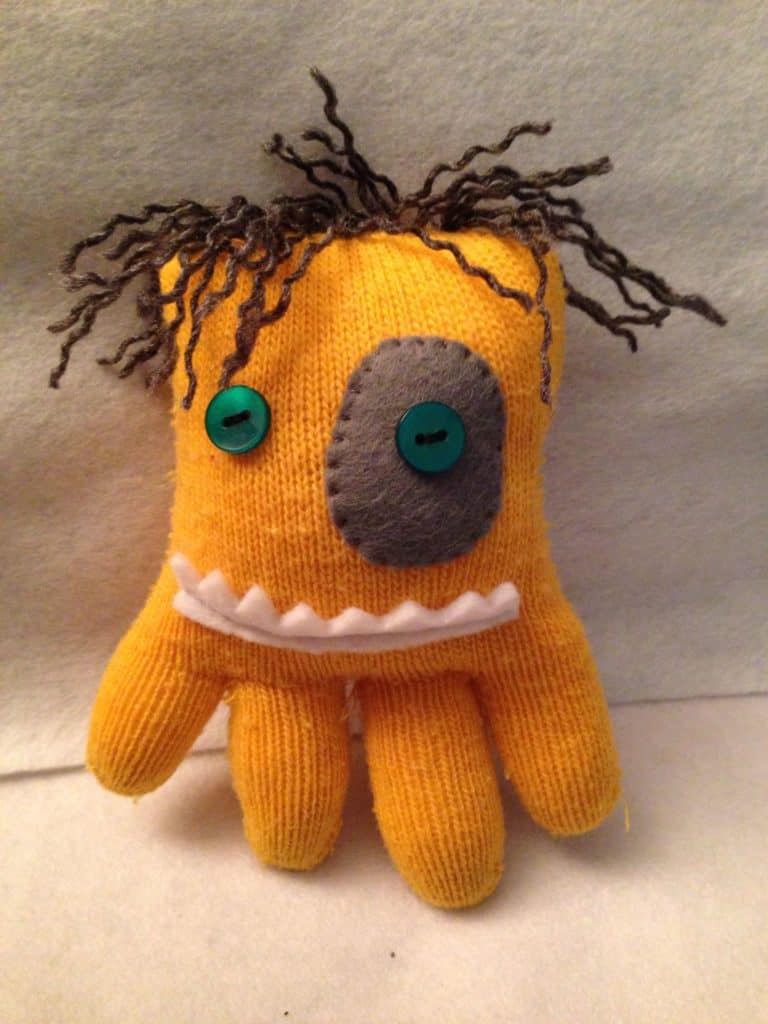 Go to a Museum
Find a local museum that excites everyone in your family. Many museums have exhibits geared towards kids, while some have interactive activities for visitors of all ages. They may even have some holiday-themed attractions!
If you're super lucky your town will have a children's museum or play place!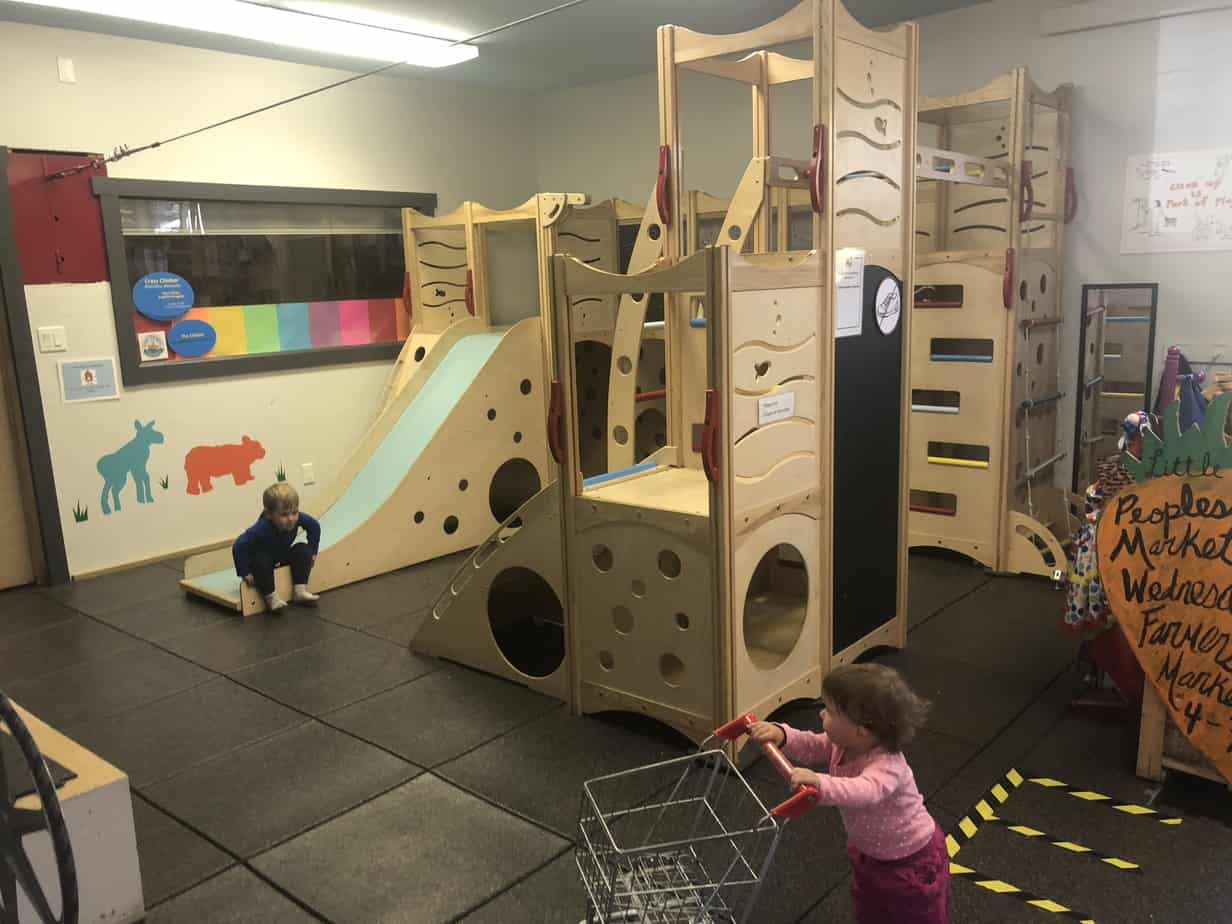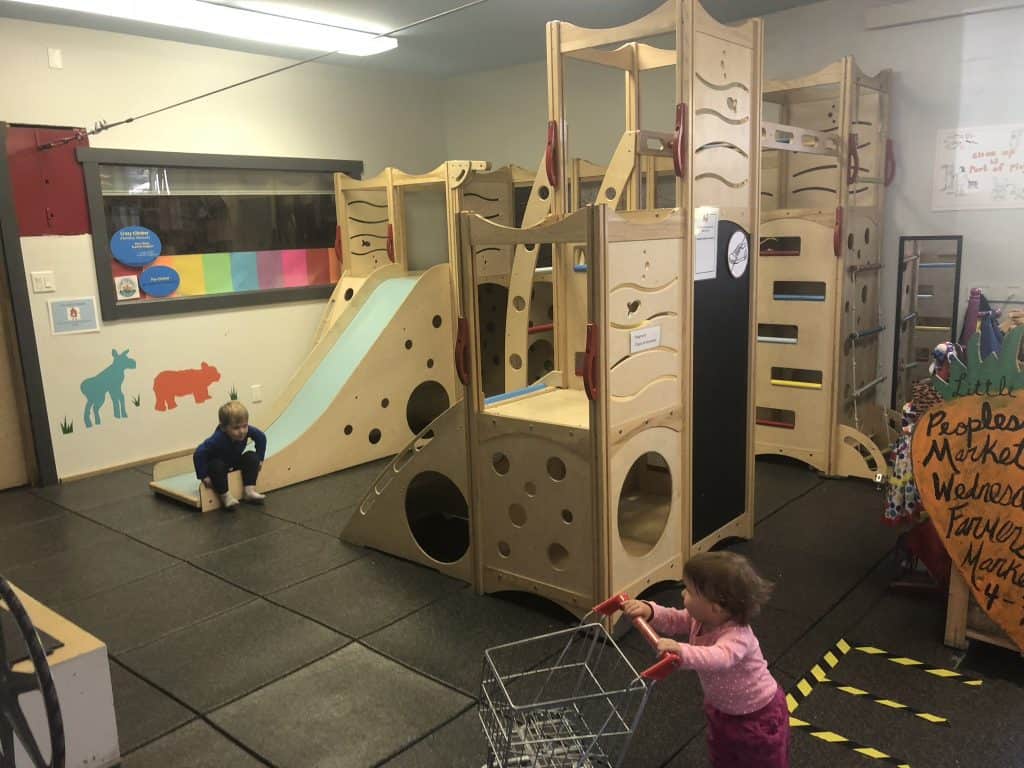 Make a snow measuring stick and measure chart!
Folks without snow – I'm sorry, this one is for the Northerners (atleast here in the US)
Get a measuring stick (and if you can spare one, decorate it for winter) and make a little chart to measure how much snow is outside everyday!
It's a way to get the kids excited to do something in the snow.. and it's fun to see how much snow you receive all winter!
Make DIY window clings out of your favorite cookie cutter shapes!
Create your own winter themed window clings to decorate your windows (or really, any flat surface in the house!)
While the traditional shapes are fun, I bet the kids would really get a kick out of using something different (like those ninjabread cutters I listed earlier!)
Here are some we made that, though traditional, were still fun!!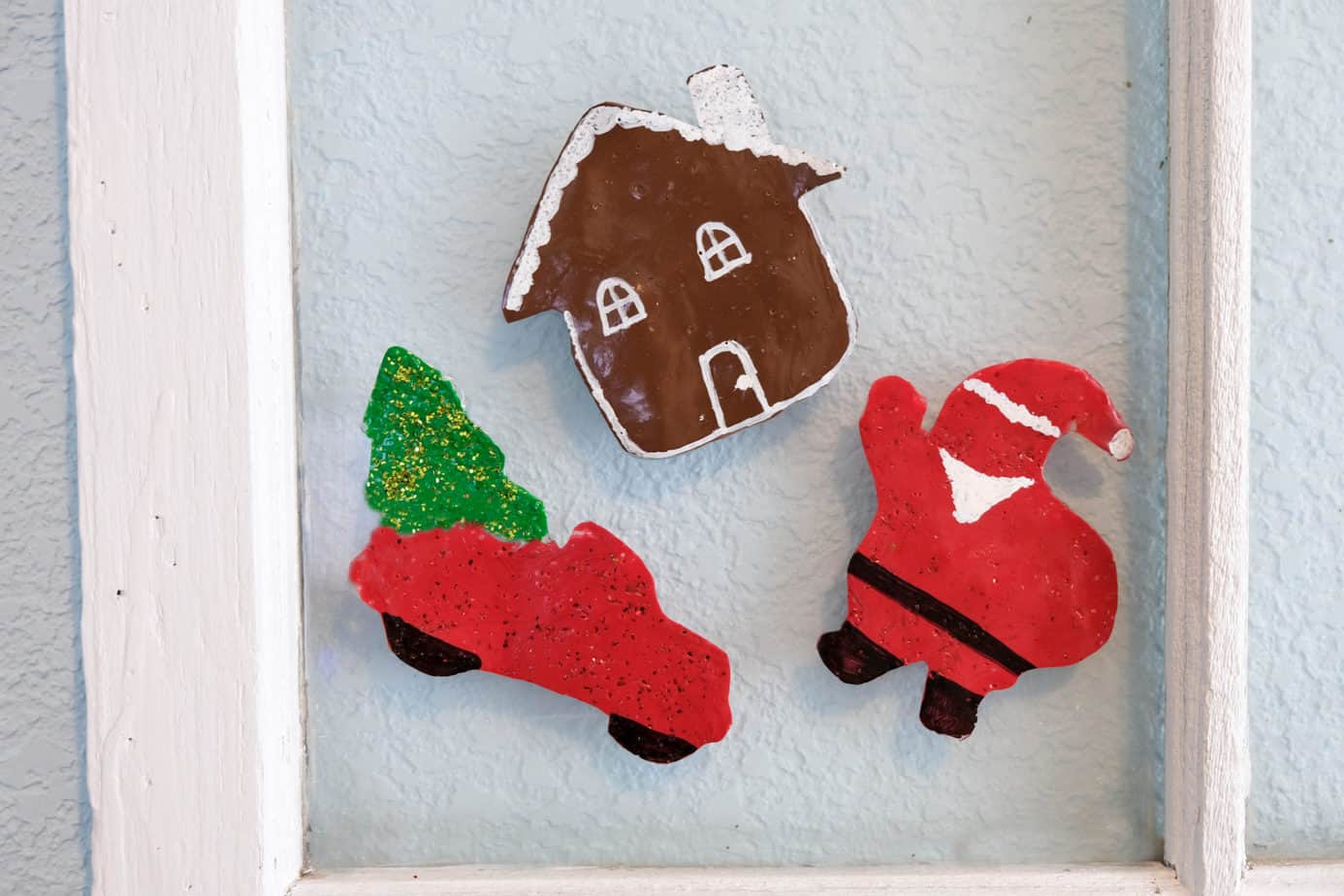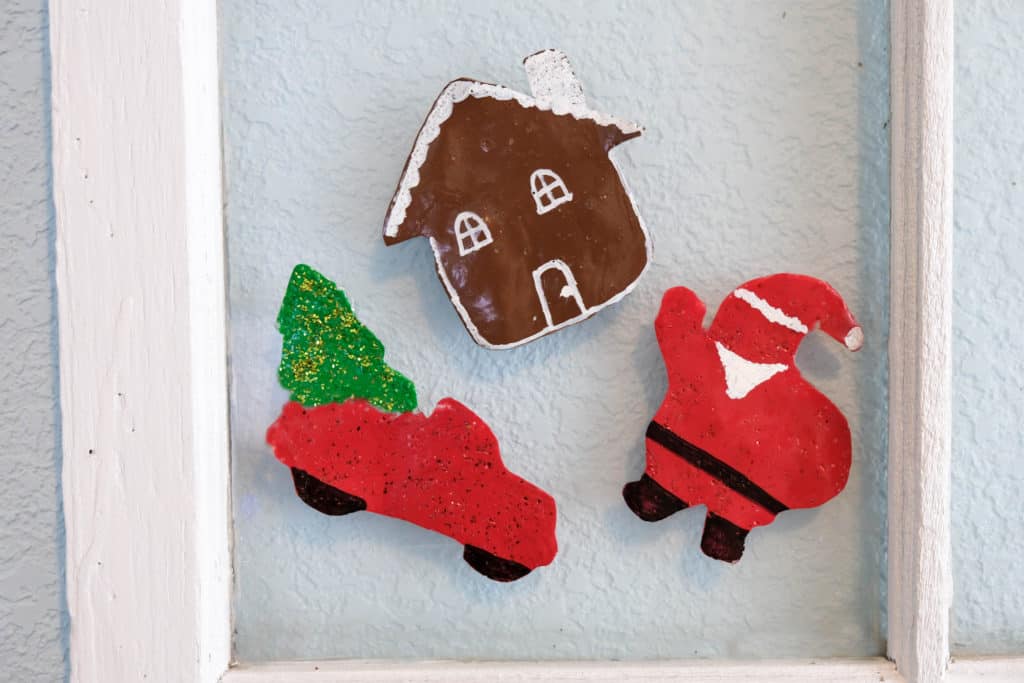 Do some winter STEM!
My kids aren't quite old enough yet, but I absolutely love STEM projects! With more time indoors, it's a great opportunity to introduce your child to STEM (or spend the extra time helping them to understand it) with some winter themed ideas!
I particularly love this snowflake one and sled making one!

Go to a Christmas Tree or Menorah Lighting ceremony
Bring your family to a Christmas tree or menorah lighting in town to ring in the holiday season. You can find ceremony dates in local Facebook groups, your town's website, or in the newspaper.
We have a town square lights ceremony that I've been trying to make it to – maybe this year will be the year since my kids are finally getting older!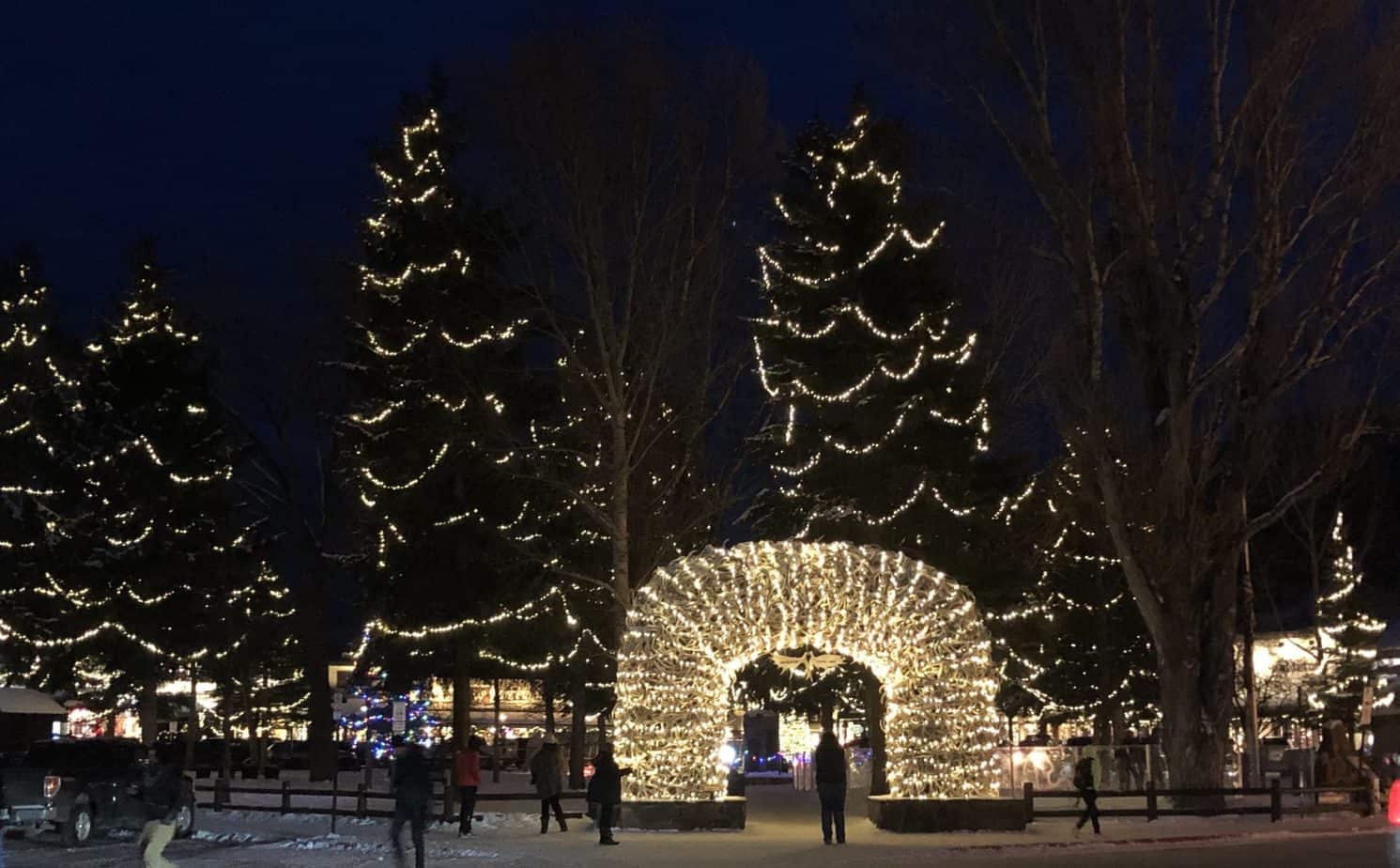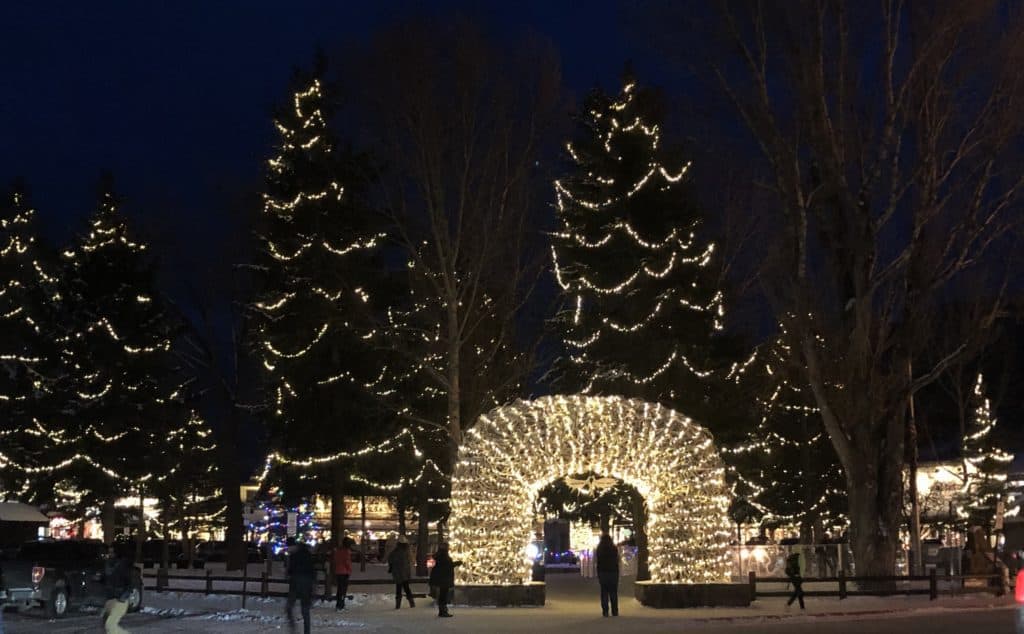 Coloring Books (Winter Themed!)
Grab some children's coloring books, mandala/adult coloring books, and some markers. Play some music and enjoy a stress-free coloring session with your kids. We love going to the Dollar Tree to stock up on fun but cheap themed coloring books!
Have a Snowball Fight
Team up against your kids for a snowball fight! Build some forts to use as shields, wear team outfits, and build a backstory to turn this classic winter activity into an extreme sport.
While you could make snowballs the old fashioned way, I really think that a fun snowball making set like this could up the experience by a bit!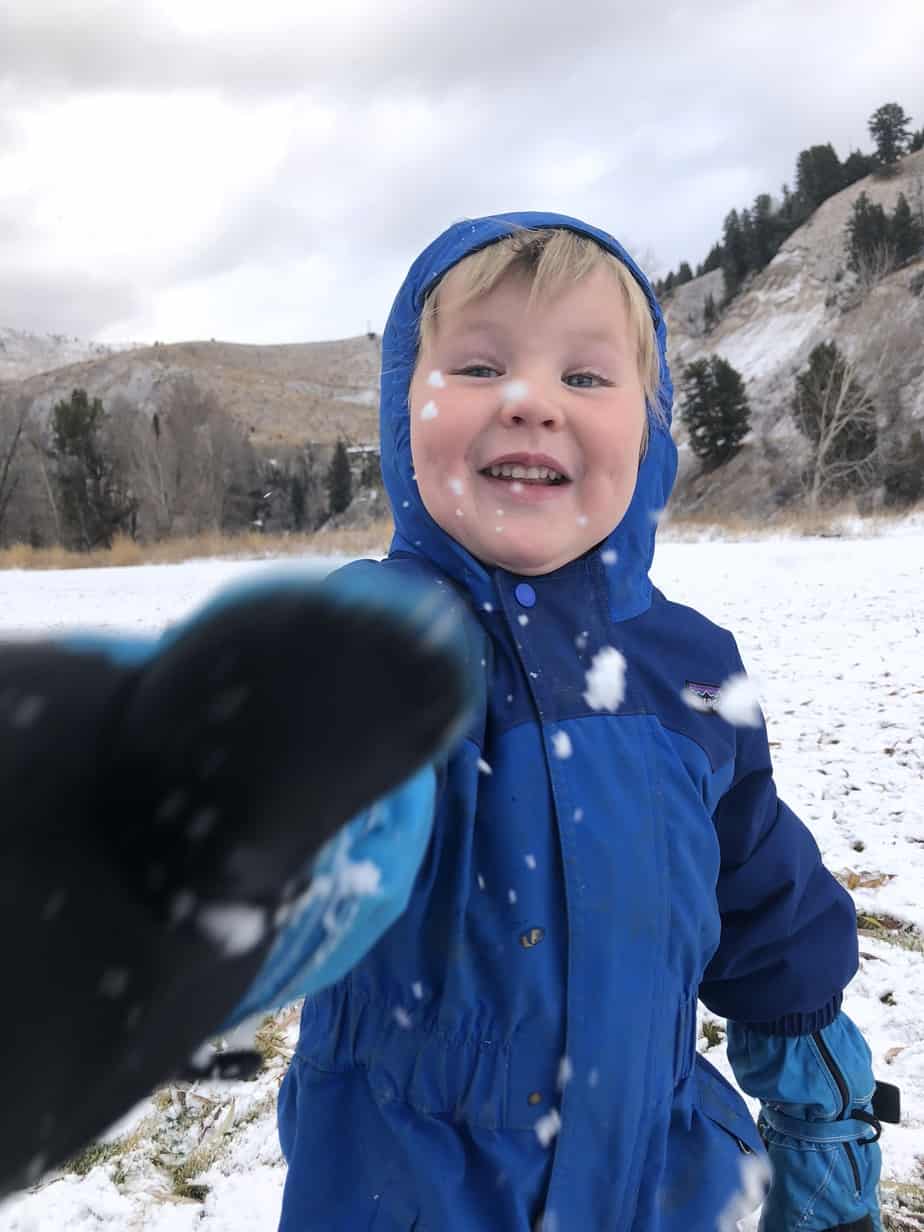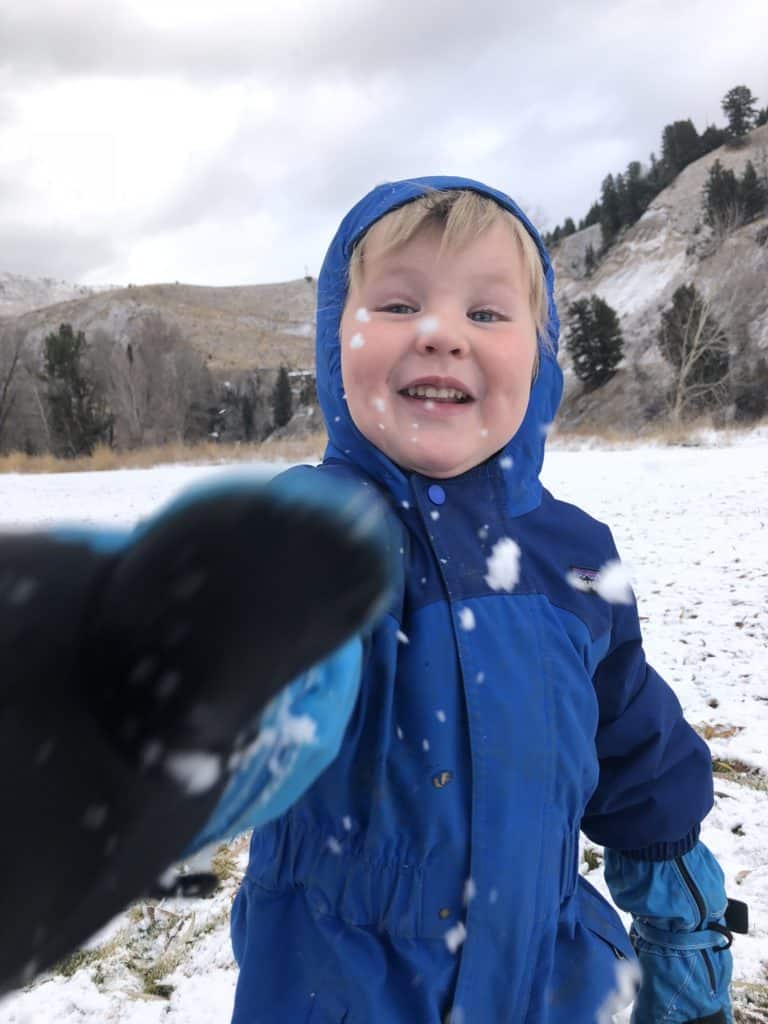 Build a Fort
When was the last time you built a blanket fort? Construct a fort with your family for story time, games, and movie nights. Blankets over chairs work great!
Our favorite game is "the bear in the cave" and it's pretty much just someone hiding in the "cave" and the other kids getting scared by him! But they all love it!
Celebrate the winter solstice with a bonfire (or heck.. have a bonfire anyhow!)
If you haven't heard of the winter solstice, it's usually near the end of December (in 2019, it's going to be on Saturday December 21st!) that marks the shortest day of the year. I'm not great at explaining things, so I'll give you this quote from Wikipedia!
" The winter solstice, hiemal solstice or hibernal solstice, also known as midwinter, occurs when one of the Earth's poles has its maximum tilt away from the Sun. It happens twice yearly, once in each hemisphere (Northern and Southern). For that hemisphere, the winter solstice is the day with the shortest period of daylight and longest night of the year, when the Sun is at its lowest daily maximum elevation in the sky. At the pole, there is continuous darkness or twilight around the winter solstice. Its opposite is the summer solstice. "
My friends usually have a party with a massive bonfire, some fun crafts (dried fruit ornaments to hang on the trees for the birds!) and overall thankfulness that we're about done with darkness starting at only 4 PM!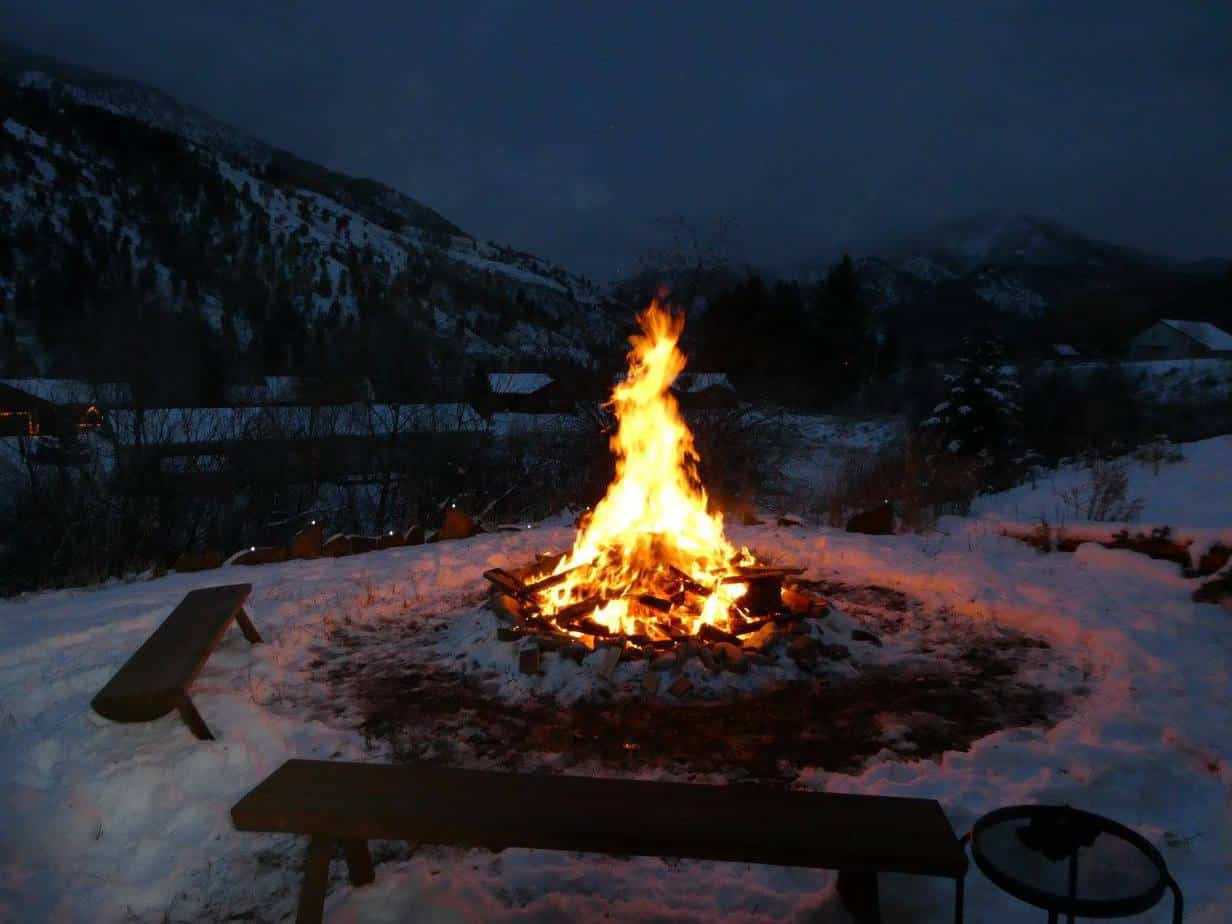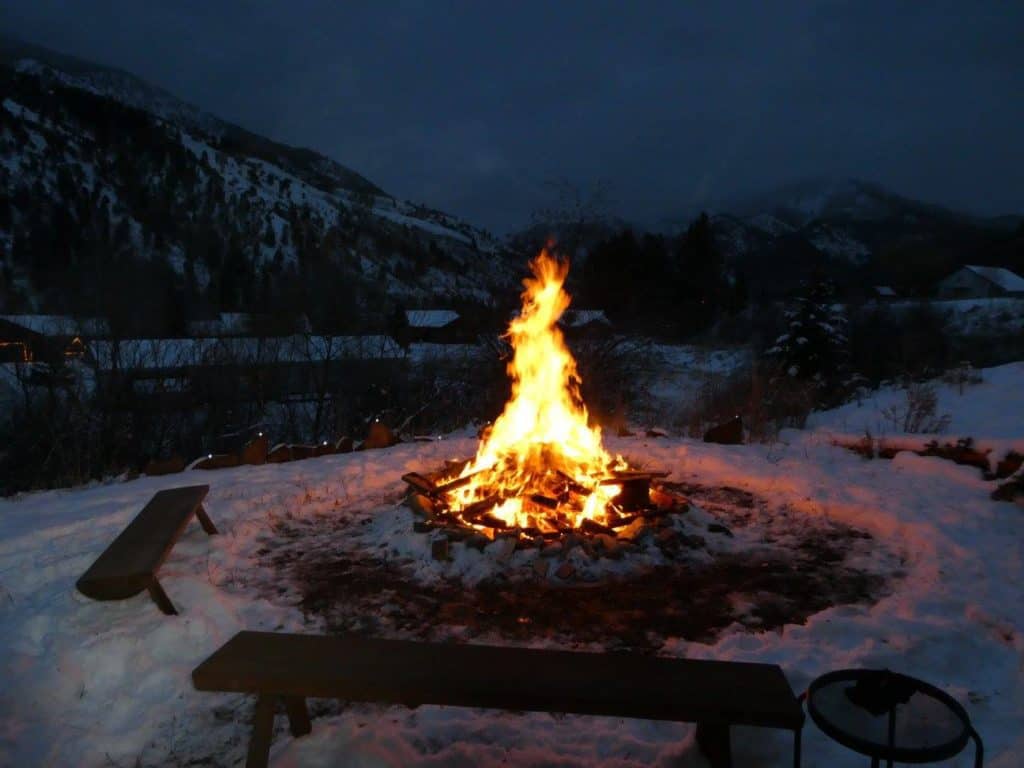 Make some snow floam!
Floam is WAY less mess than slime and I really love the texture of it! Make use of all that styrofoam packing from the holidays to make this fun and shapable snow floam!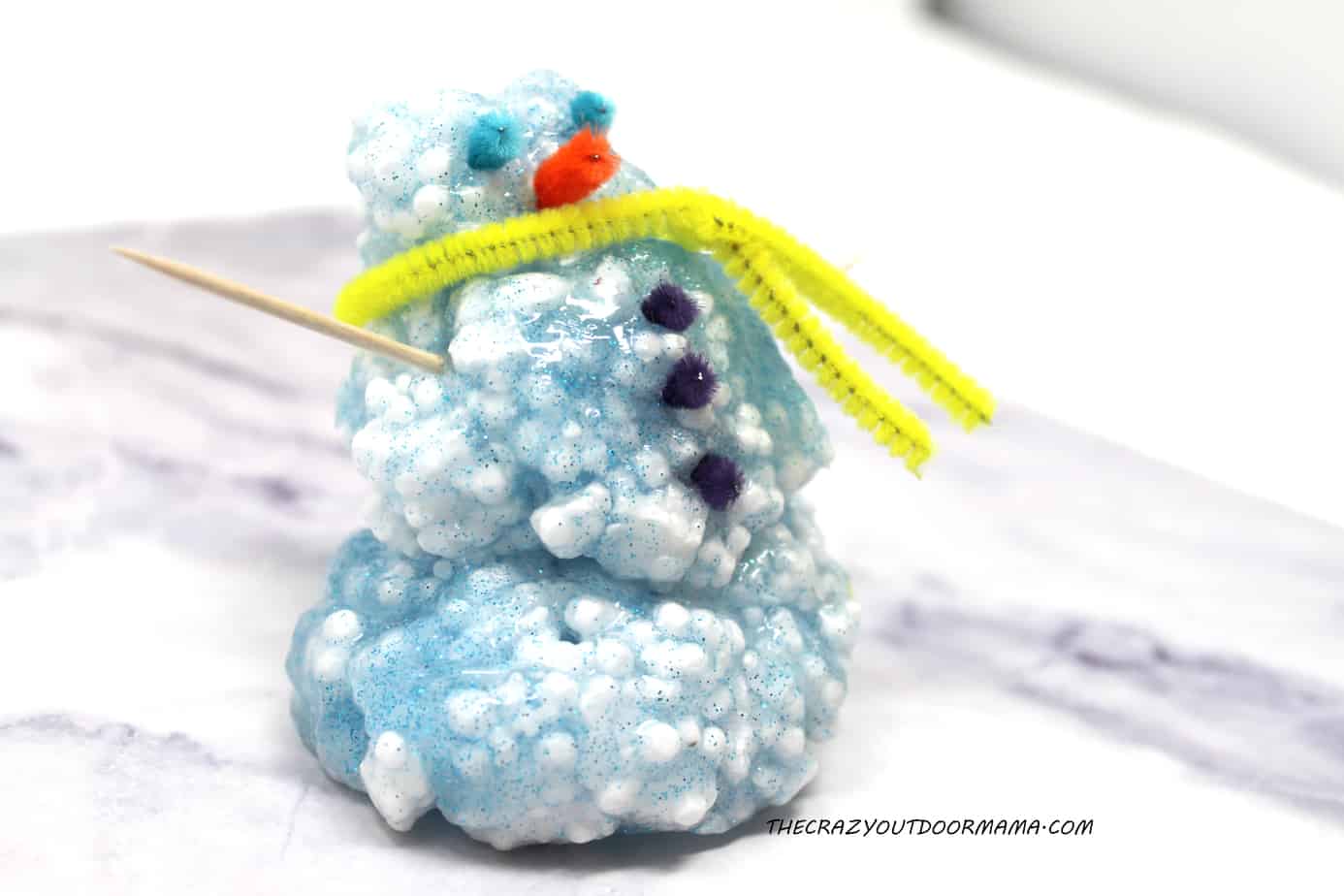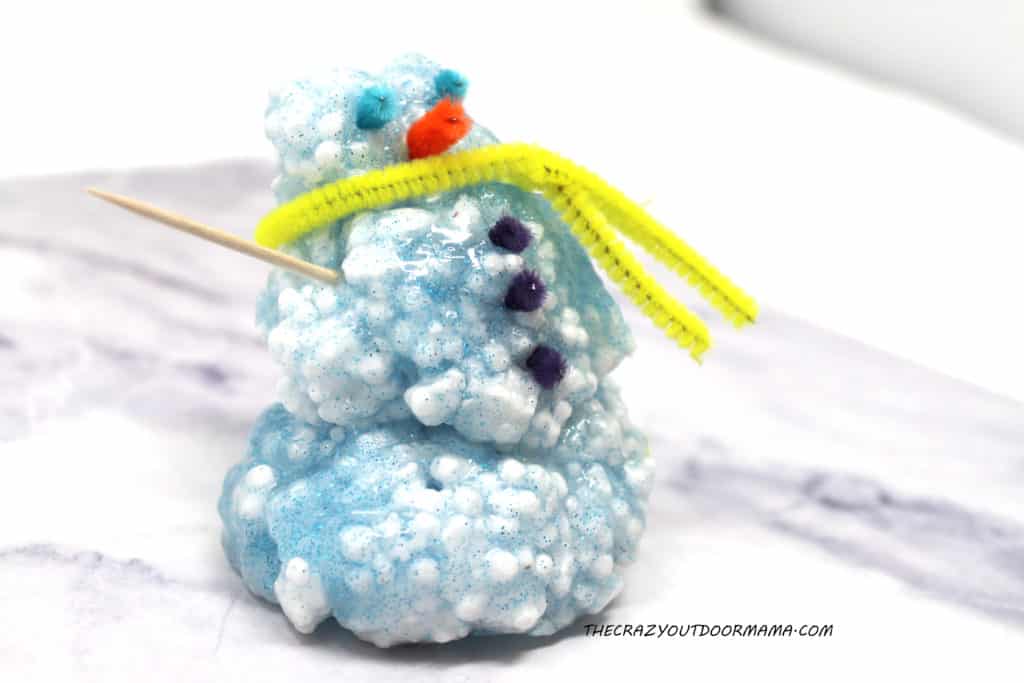 Build a sled hill!
Every time it snows (if you have snow!) try building up your sled hill/ ramp! It's easier to do if you just keep up with it as opposed to having to build a new one every time!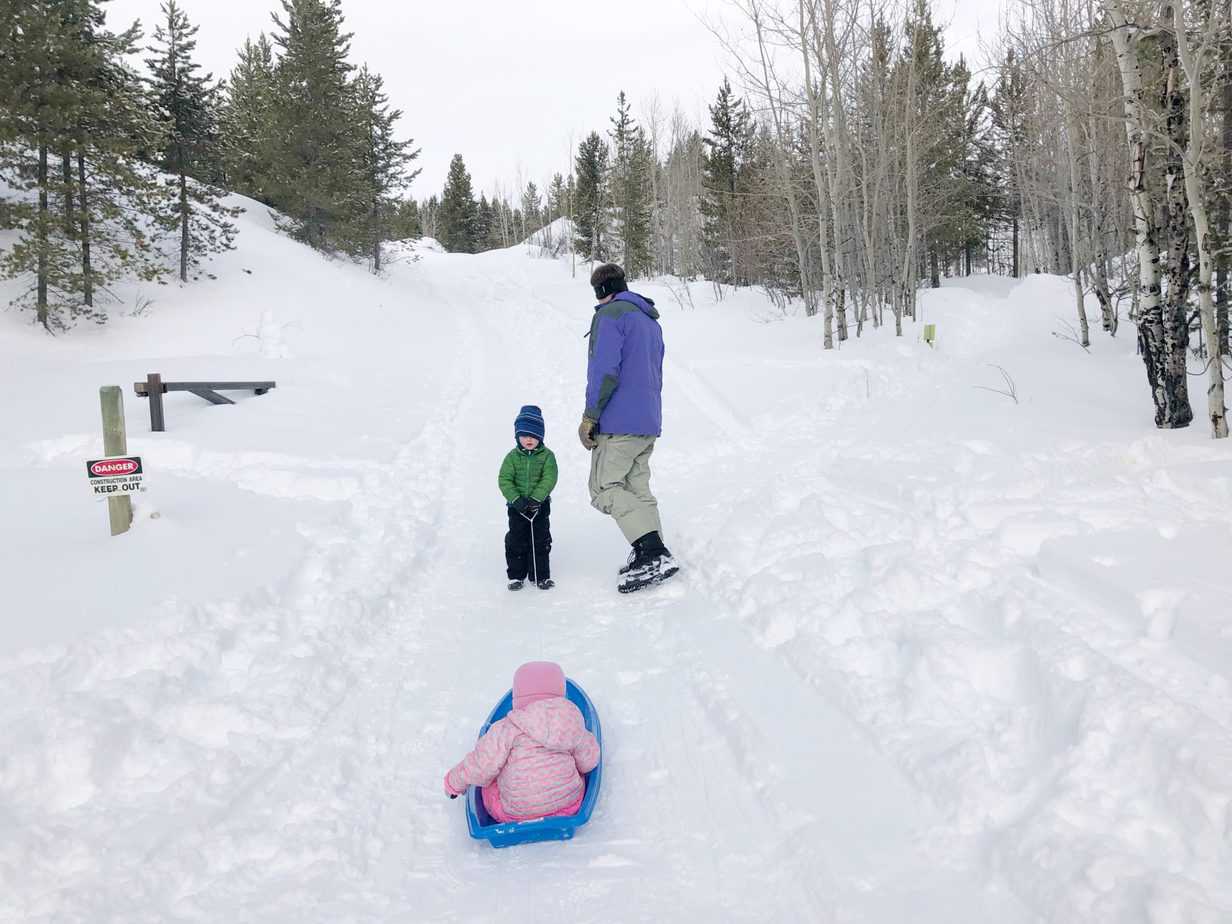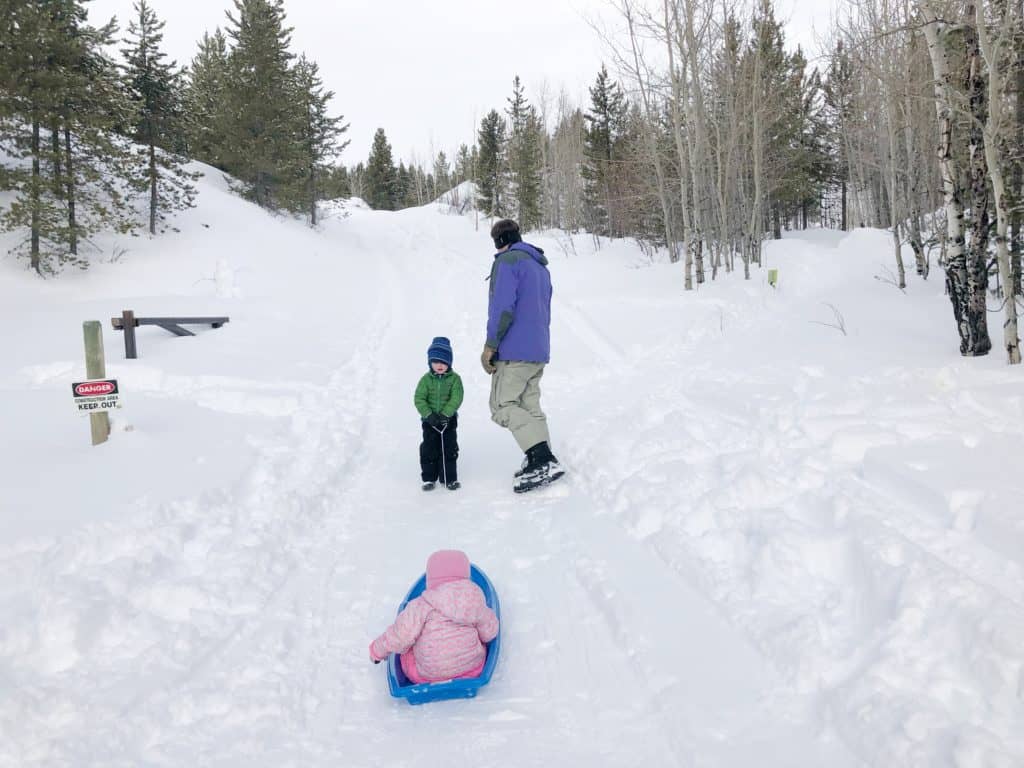 Make some Hot Chocolate
We always are sure to have some hot chocolate ready after special winter events or outings like skiinng. My husband is the hot coco master – some milk, real chocolate chips and marshmallows all melted together on the stove makes for some super creamy chocolatey goodness!
P.S. Grownups, if you like a more adult version, get some peppermint schnapps to add to your cup!
Check out your local library's calendar (and check out some winter themed books!)
Ours has a little playroom in it, but they also have reading days and special event crafting days! It's something different to do, and it's also a great time to check out some winter themed books!
Local libraries often host free or low-cost activities for families. Check out your library's event calendar to get in on the fun.
Here is a great list of some winter themed books to scope out the next time you take your kids to the library!
Do you have any other tips to share on how to enjoy winter with kids?

When you can finally catch a break this winter, take advantage of that free time with your family. Whether you want to leave the house or you're snowed in, there's always something fun to do with your kids. Make this winter your best one yet!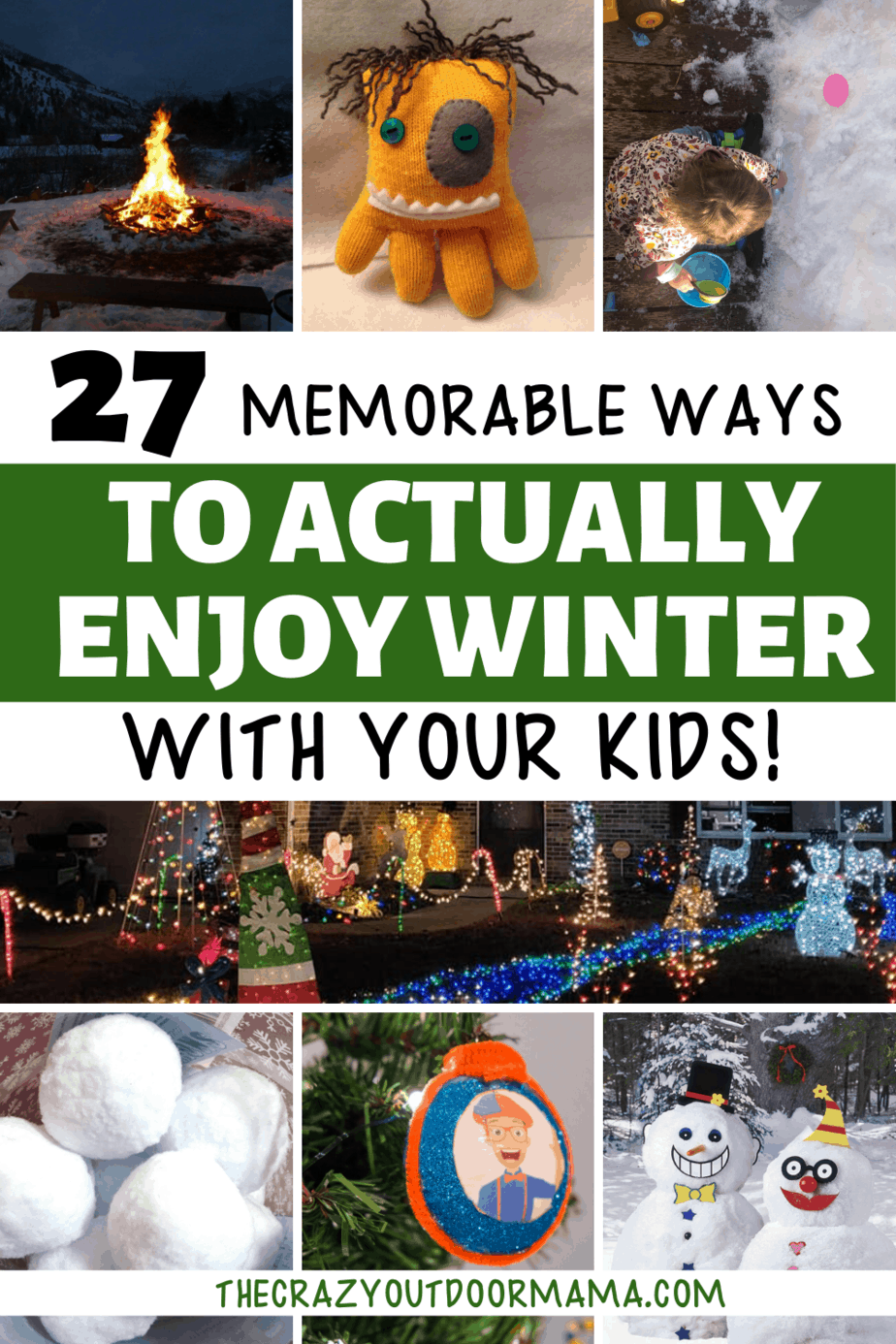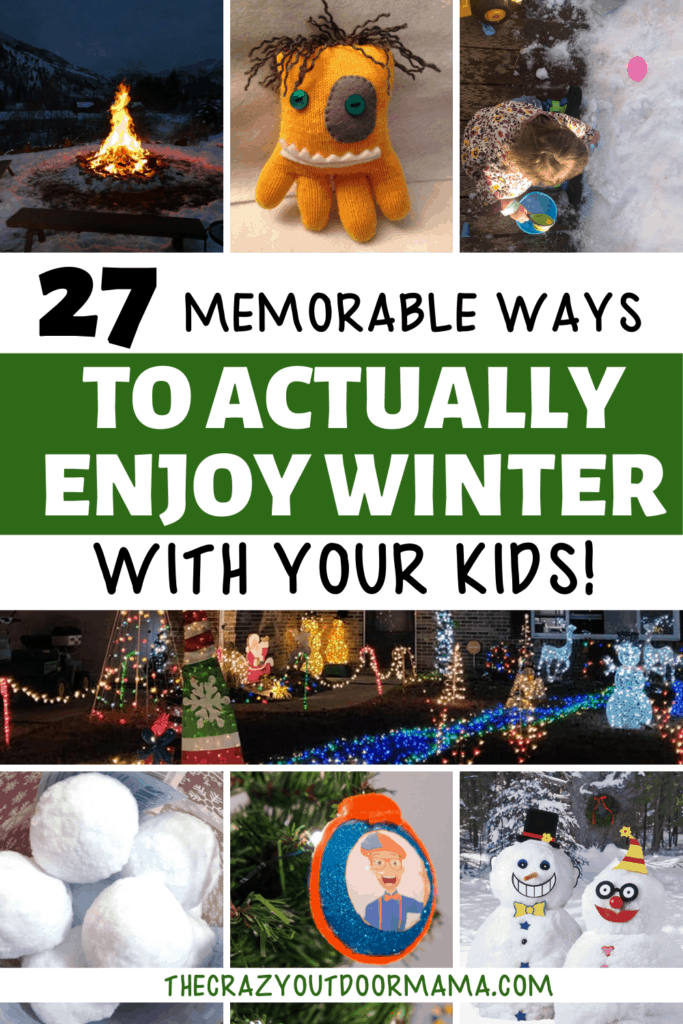 Latest posts by Stacy Bressler
(see all)