If you have a mini tree in your home or office and want to make a beautiful topper for it, then you'll love todays DIY mini star tree topper idea!
My husband recently bought a mini tree for my office (I do spend alot of time in here after all!) and it's become the testing ground for alot of my DIY ornaments. However, I feel like I needed it to be complete by having a topper.
Now, what kind of crafter would I be if I went out and just BOUGHT one? LOL! No, I wanted to make one to fit my decor, so naturally, I tried to brainstorm ideas!
I used to make a ton of those make and bake things when I was a kid – you know, bowls, plates, jewelry.. and my mom actually still had those beads! We had a blast trying out different things and we found two designs we loved – let me show them to you!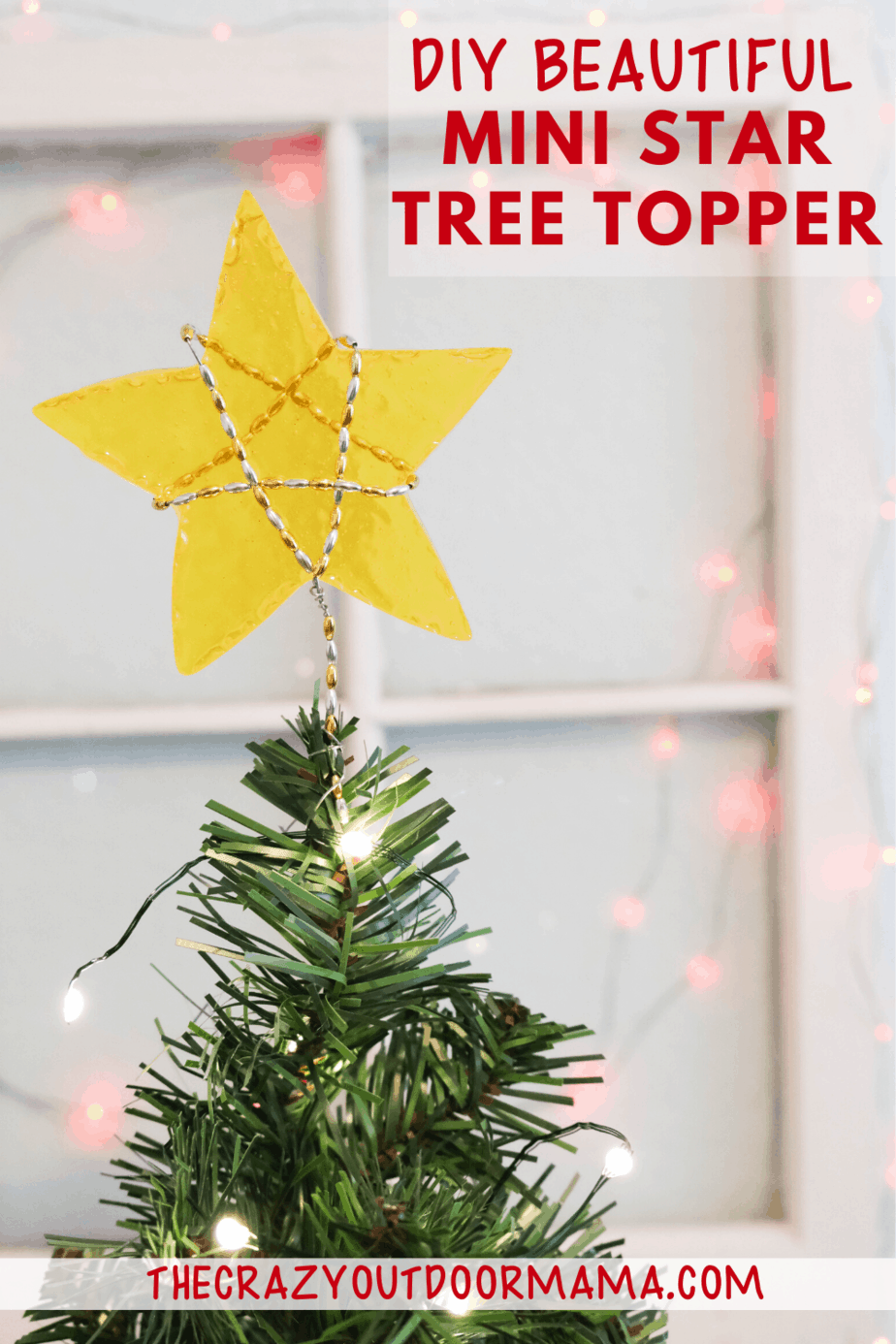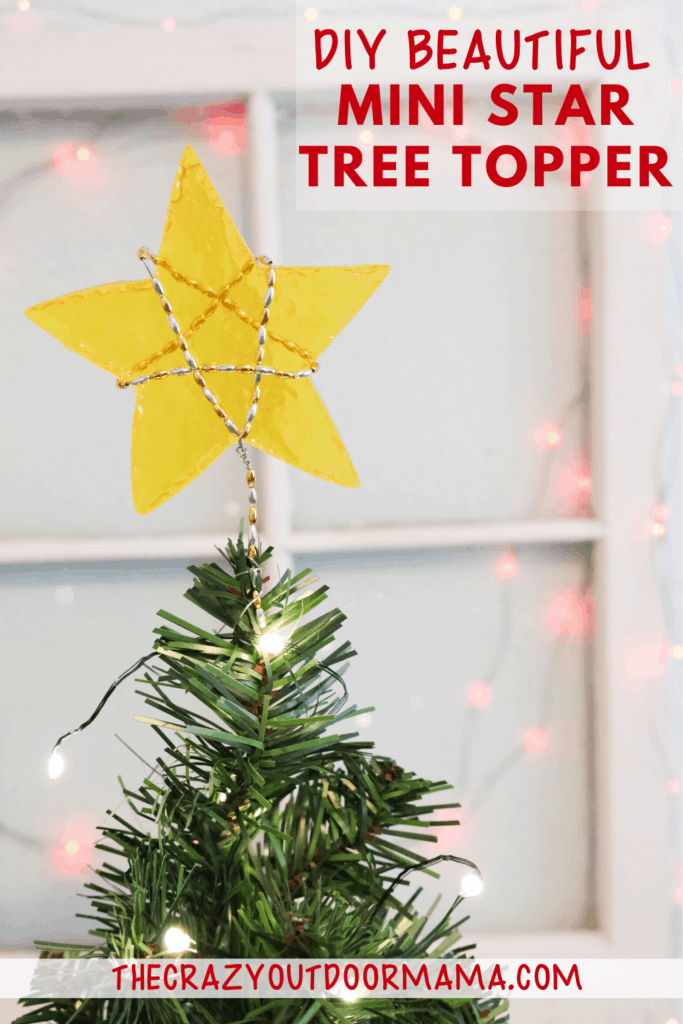 Yield: 1
DIY Mini Star Tree Topper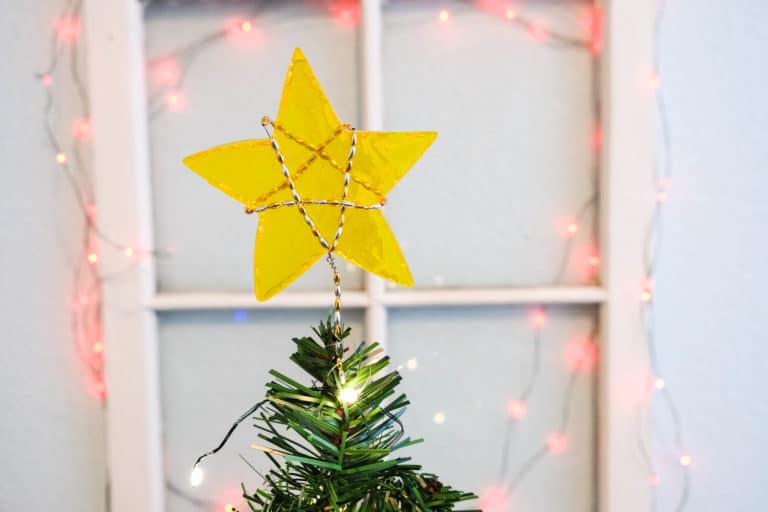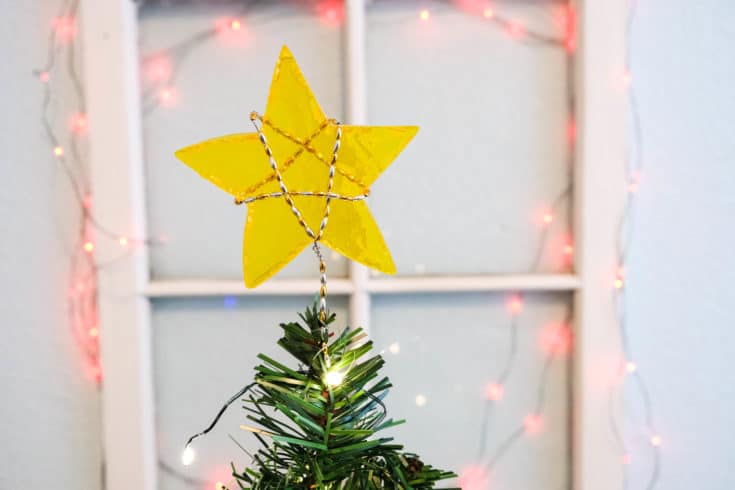 Make a perfect, beautiful star tree topper for your mini tree that will compliment your Christmas decor in your home or office! Using differnet kinds of beads and a little wire, you'll have your own homemade star tree topper!
Materials
Clear Yellow Poney Beads (I used "Makit&Bakit" beads, but unfortunately I couldn't find them for sale anywhere besides in kits or separately on Ebay)
Large Star cookie cutter (Mine is 4.25 inches tall)
About 1 ft of picture hanging wire
Decorative small beads for use on the wire (I used silver and gold)
Instructions
Fill up your large cookie cutter! Put a piece of aluminum foil on a flat cookie sheet, then your large star cookie cutter. Fill 1/4" full of the mini clear yellow poney beads. Give the pan a shake to make sure the layer of beads is even and filling in all parts of the star.
Put your sheet in the oven for about 15-20 minutes, though be sure to start checking at the 15 minute mark to see if the beads have fully melted.
After your tree topper has cooled, pull at the sides of the cookie cutter to release it. If you have bumpy or rough edges from bubbling on the sides, you can remove them fairly easy with a knife. (P.S. Sorry this is a tree - somehow didn't take a picture of us taking the star out!)
Get your length of picture hanging wire ready to bead (leave room to wrap a bit of the top of tree so that it is stable) and make a small hook/foldover at the end to prevent the beads from falling off. I used two different types of super small beads, however they're super old and I can't find them online. Your best bet may be to pick our your favorite festive beads at your local craft store.
Start off you wrap around your star by hooking a blank section to the back (you'll come back later and loop back through this when you're finishing off) and then wrap the star however much you want. I think I only did three wraps, and I happened to get it in a star shape! If you want it to look like that, watch my video! Done!
To attach to the tree top, wrap your extra wire around the top a couple of times then back up the base (the section coming down from the star towards the tree) of the star.
Notes
If you do this project with the min clear yellow pony beads, let me know! I feel pretty certain it would work, but it would be amazing to hear from one of you guys!
Recommended Products
As an Amazon Associate and member of other affiliate programs, I earn from qualifying purchases.
Did you make this pretty topper?
I really wish I could find a 8 inch cookie cutter so that I could put this on our big tree too! I love the simple look, and it almost sparkles at night!
Let me know your experience or any cool modifications you made to your baked bead item!
You could also use this (in a smaller version, if preferred) as an ornament and it would look just as good if you love this but don't have a mini tree to put it on!
Here are some more Christmas ideas you'll love!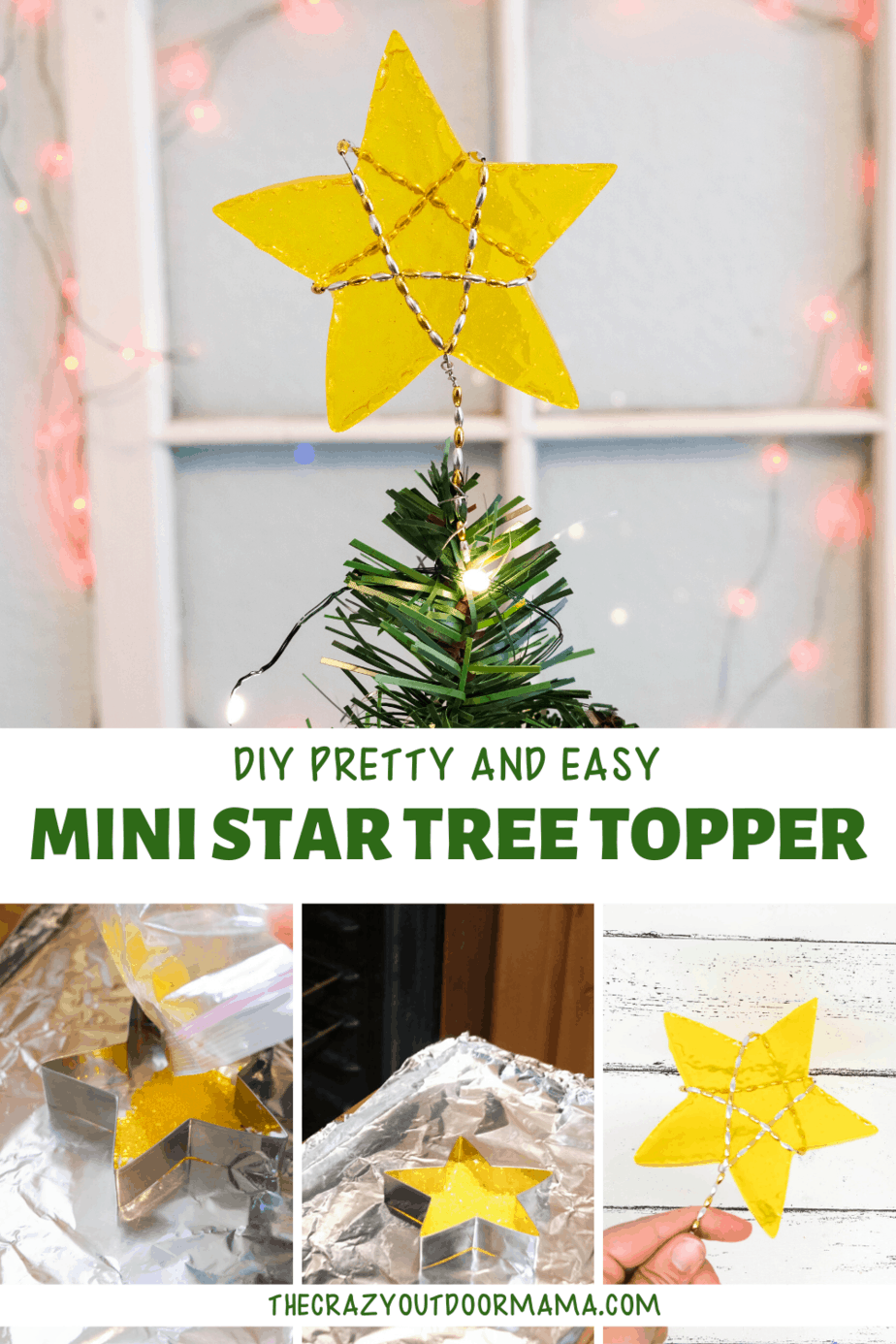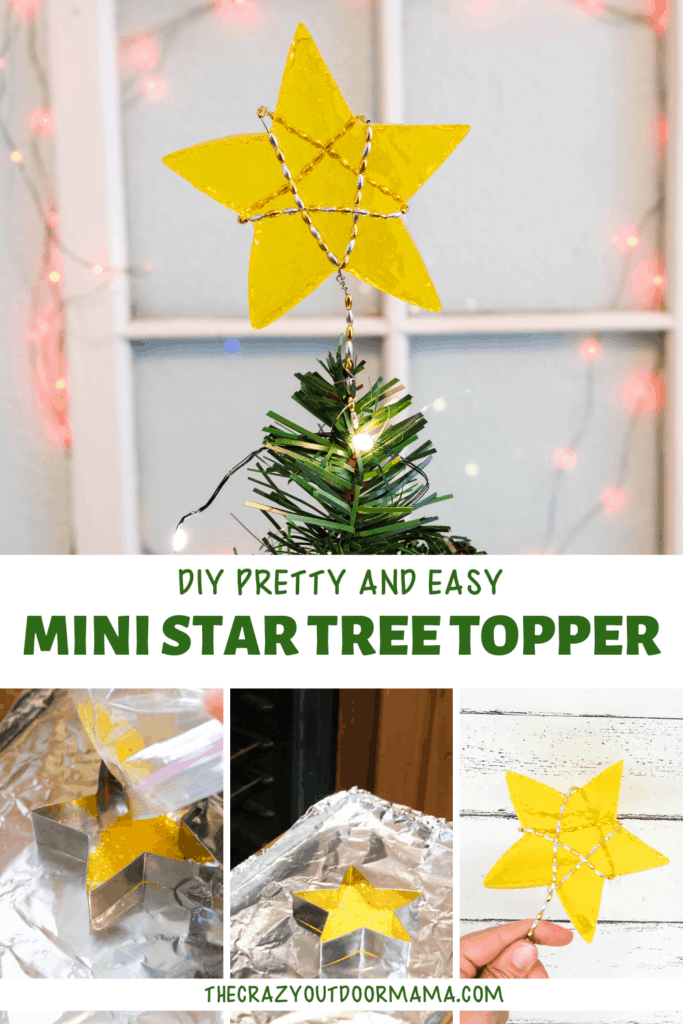 Latest posts by Stacy Bressler
(see all)