If you love camping, then you'll love this cute "I'm a happy camper" footprint craft to do with your kids! I'll provide the template, and you just need to provide cute kid foot prints!
I'm SUCH a fan of footprint/handprint crafts for my kids because it's so easy to forget how small they were! Just this weekend I held a little baby and her little feet were so tiny.. it was crazy to imagine all of mine were like that!
Anyways, I obviously love any camp themed craft, so this "happy camper" footprint craft was born!
Let me show you how to do this cute and simple camp craft that is a perfect gift or just memorabilia for later on!]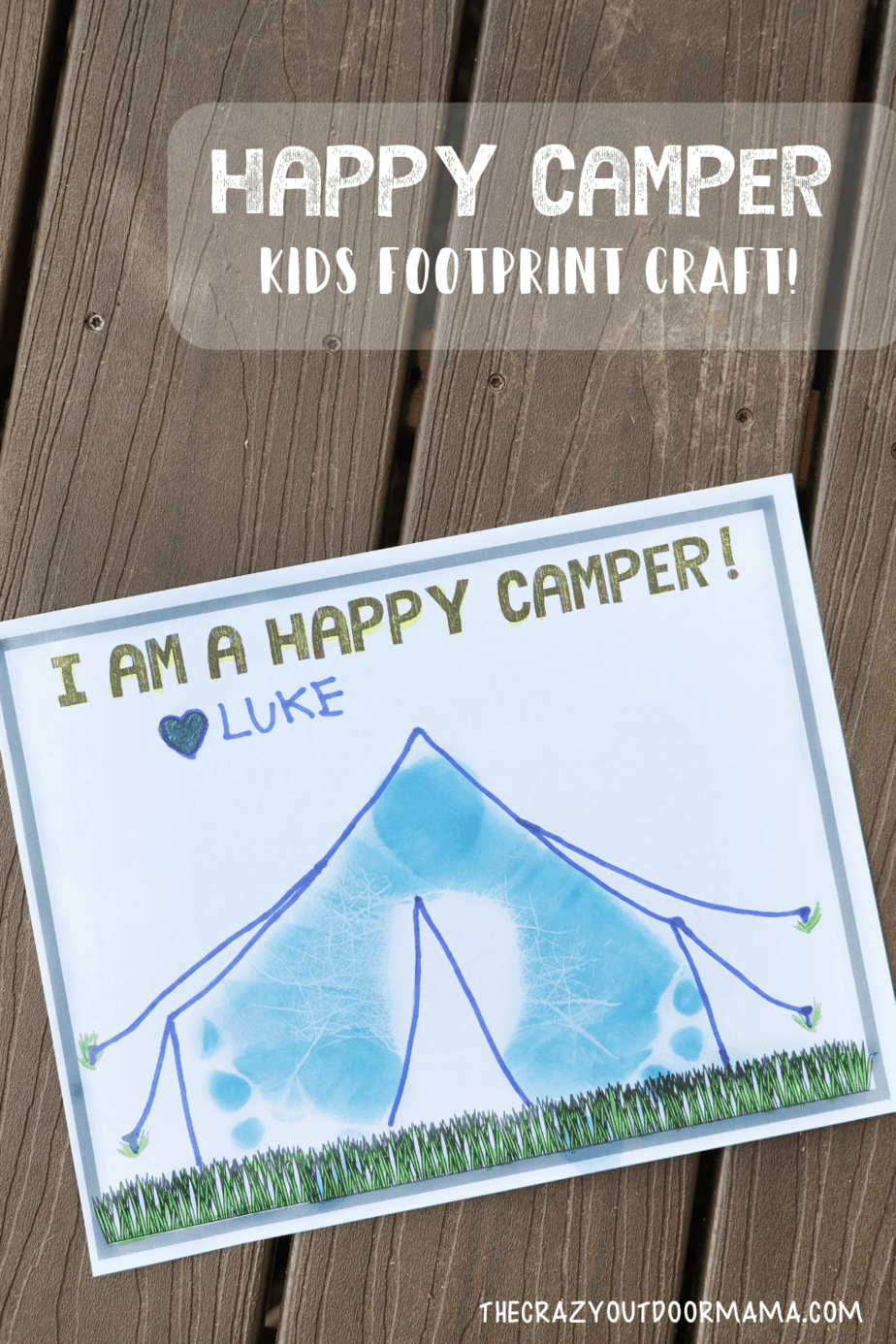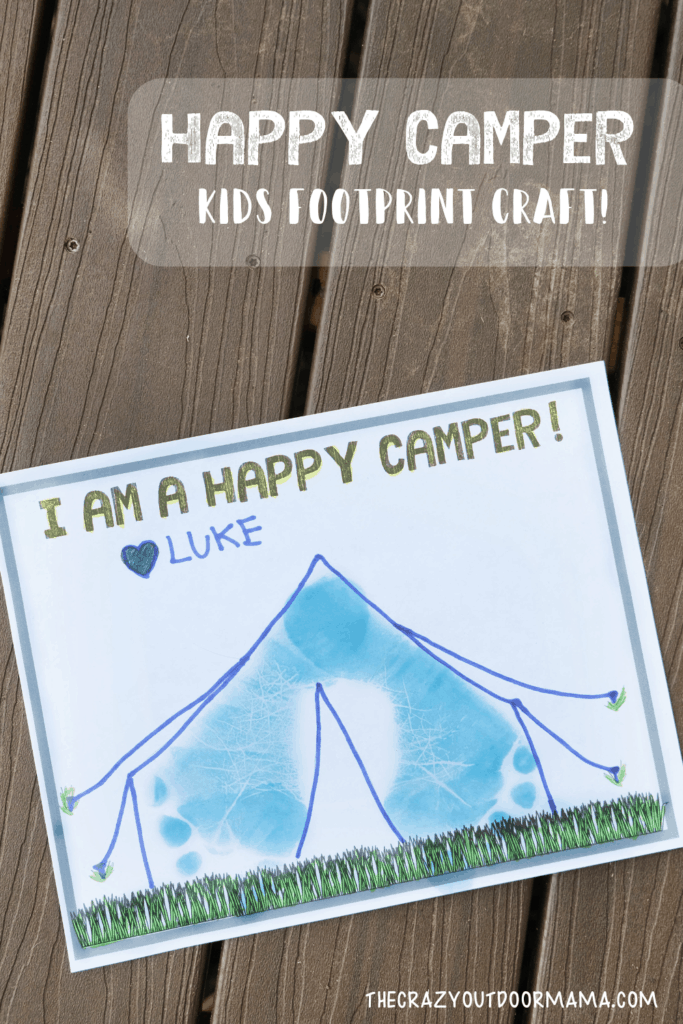 Before we start – here's that happy camper template!
This is definitely doable without the template, but I made it for those of us (like me!) who don't have the prettiest handwriting! This might also be perfect for the class so you don't have to write out each paper.
Also, if you're wondering what age child this craft is for, this footprint is from my largish four year old! So I imagine you could go a little older and of course younger!
Don't worry – your copy (click here!) of the template WILL NOT have the watermark!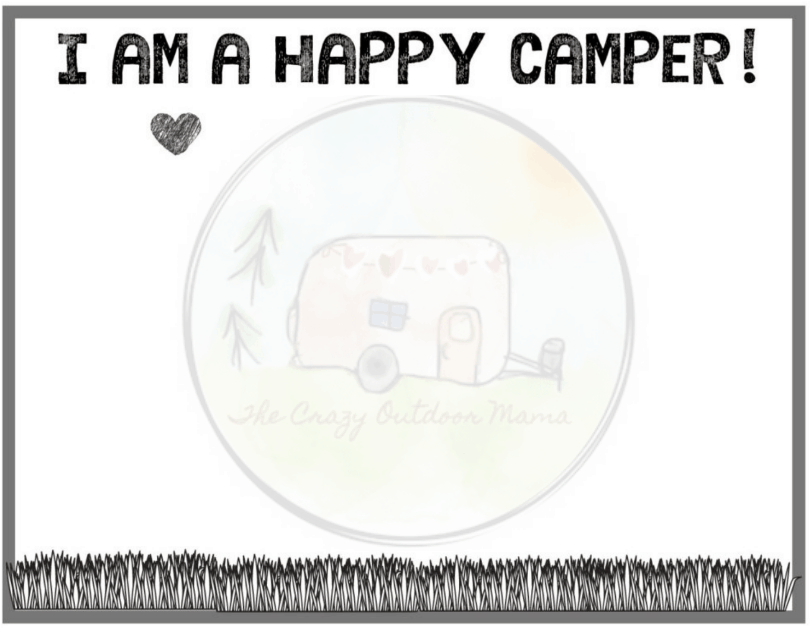 "Happy Camper" Kids Footprint Craft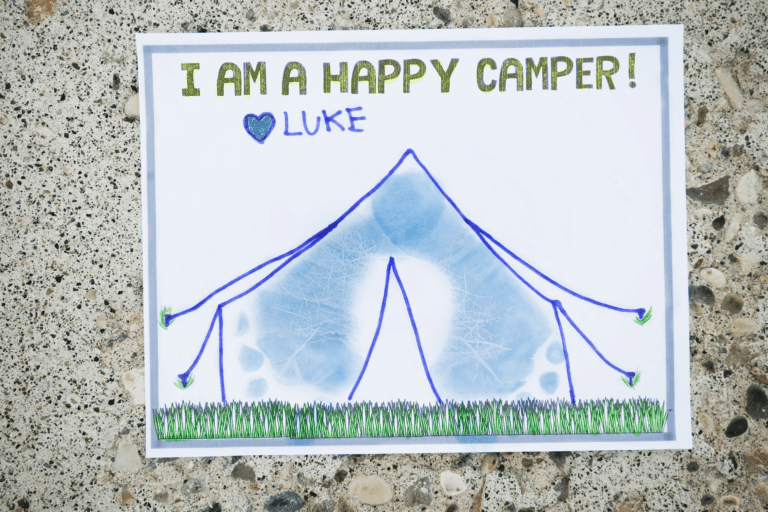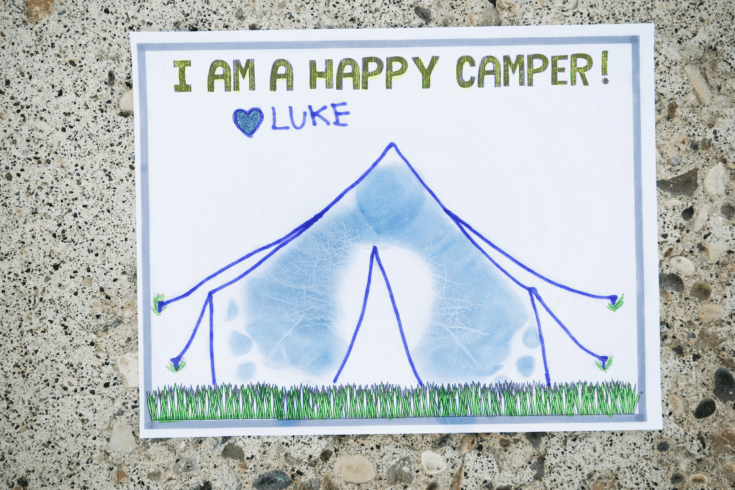 Remember your "happy campers" footprint forever with this cute happy camper footprint craft!
Materials
Happy Camper Template
Stamp Pad
Marker
Instructions
Print out the "I am a happy camper!" template (or just write it out if you have nice writing... I don't!) If they are capable of doing so, have them color in the letters and grass!
Hold childs foot up and put the stamp pad on it.
Stamp childs footprint on the paper with toes down and at an angle facing in to the middle. Make the other footprint angled too so that the heels match up.
Draw the tent outline around your child's foot. I found it easiest to do the outside first, then the door, and lastly the tiedowns!
Have your child sign it (or write their name for them!)
How did your cute happy camper craft turn out?
Not gonna lie, I had to redo it like 2 times because my guy (almost 4!) was way too entertained by the fact that his feet could make marks everywhere!
But in the end, I'm super happy with how cute this turned out!
More camping themed crafts you'll love!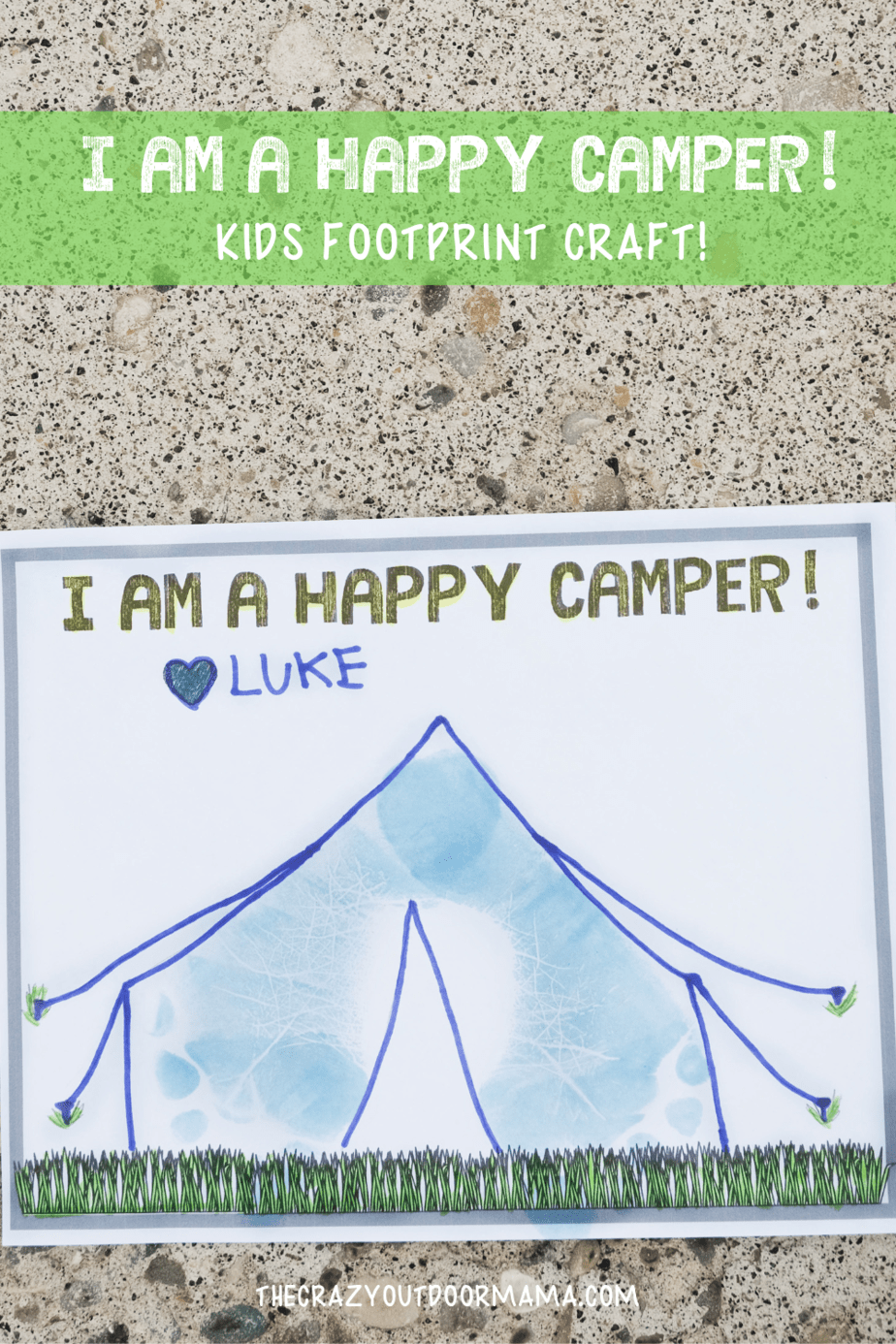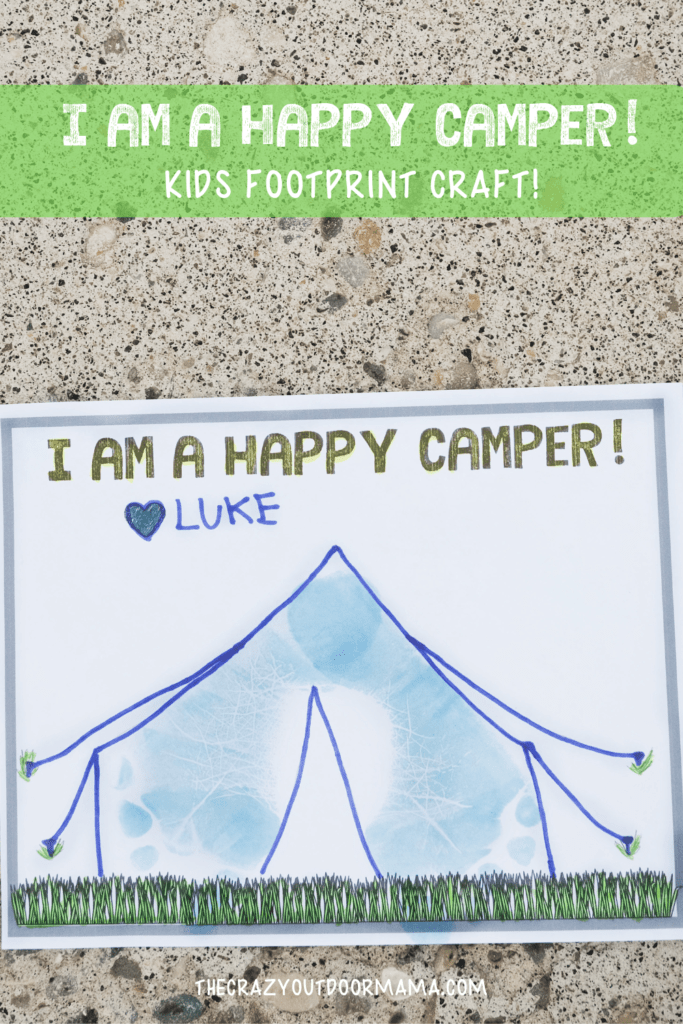 Latest posts by Stacy Bressler
(see all)