If you live in the North, then you probably get a bit of snow (too much??) – why not take advantage of the opportunity to learn some charing skills than with this cute snow measuring printable and winter craft idea for kids!
If you have a skiier in your life, they probably are checking how many inches each storm dropped every morning and evening! Even I get excited to see how much we got! I wanted to make it just as fun for the kids, so I made them their own snow measuring stick and a little chart they can color in to keep track of it!
This fun snow activity can be fun to hang up on the fridge or in the classroom to make winter (and snow days!) even more interesting than they are already!
Here we go!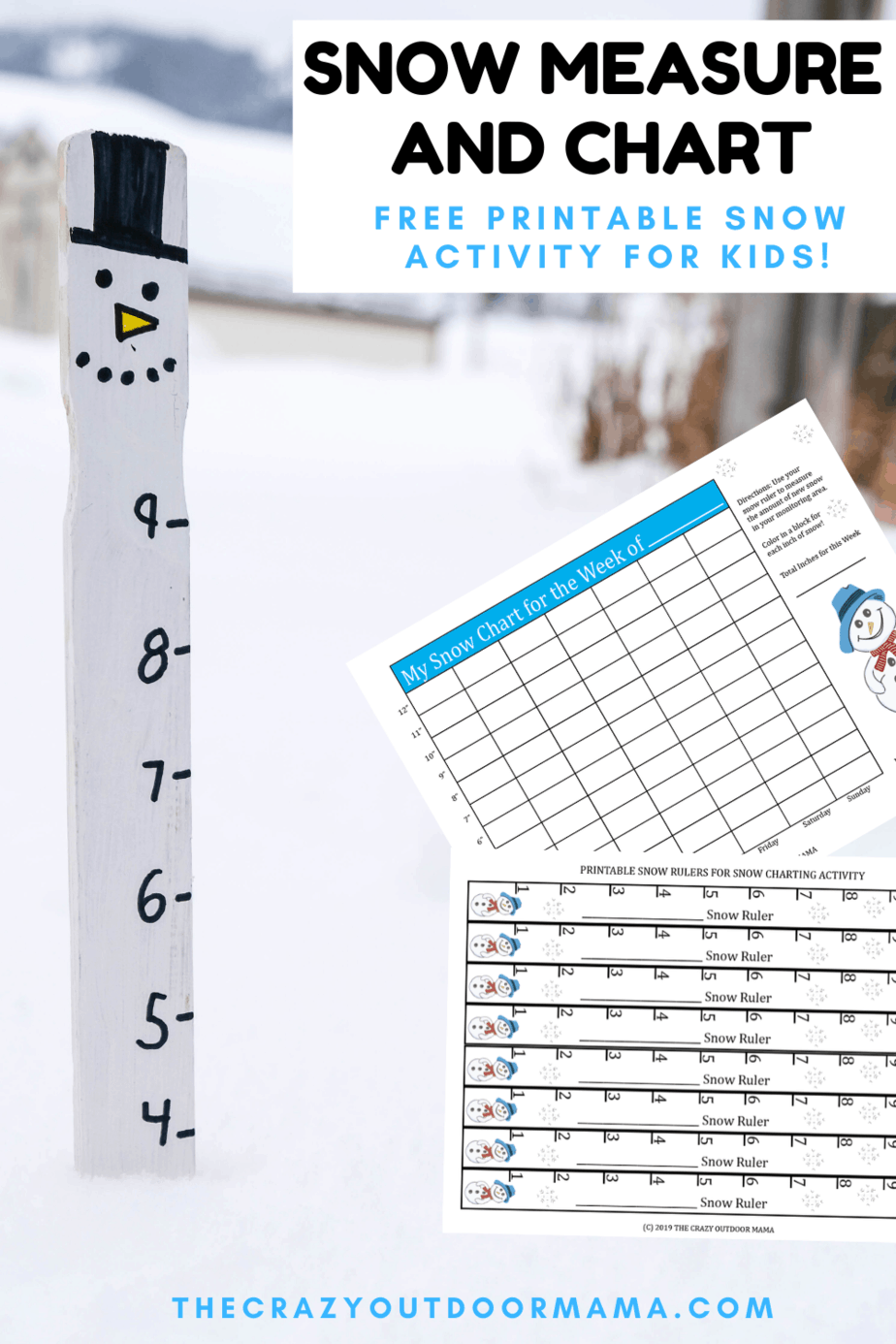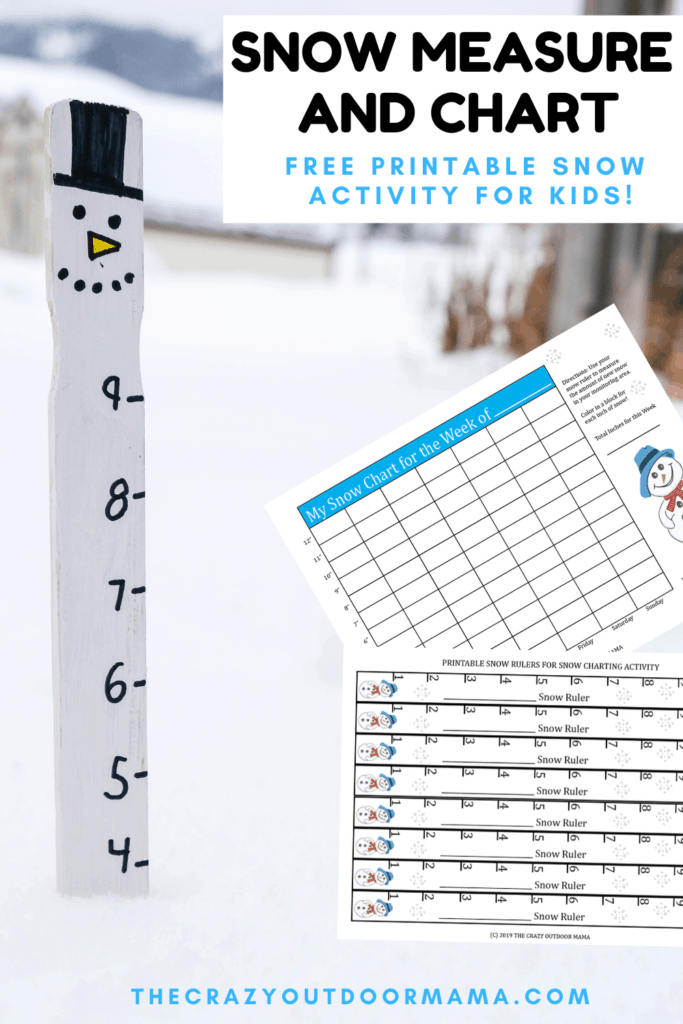 How to whip up your cute kid snow measuring stick
I just used a paint stirrer, however, I did include some printable snow measuring sticks I made that you can print and laminate if that's easier!
Here's what you'll need (scroll down below the how to if you want to use these!)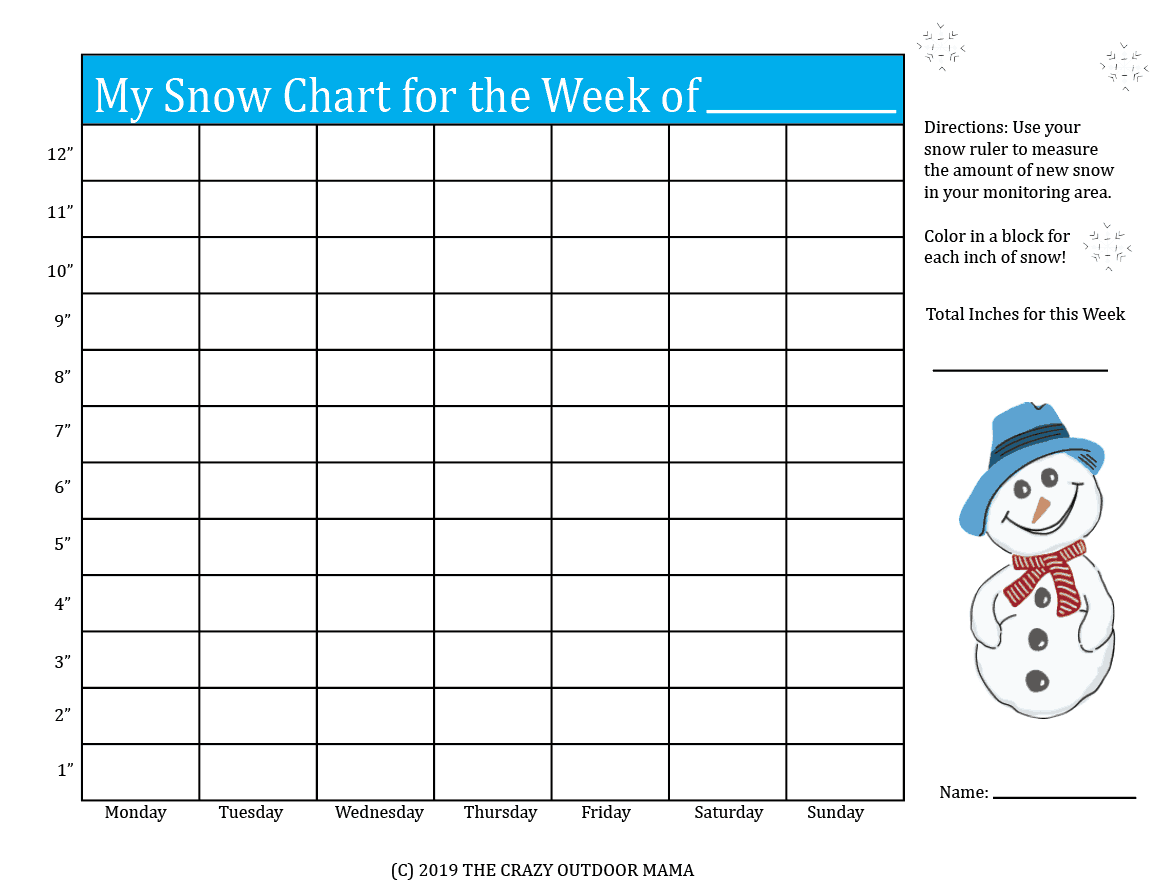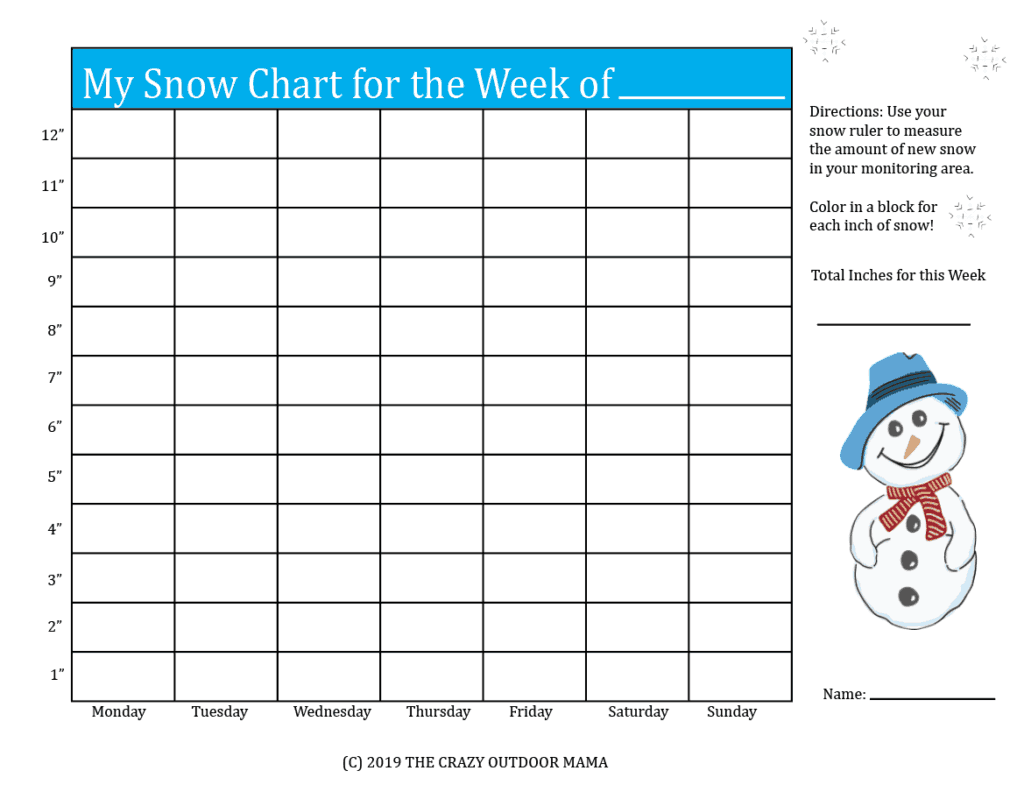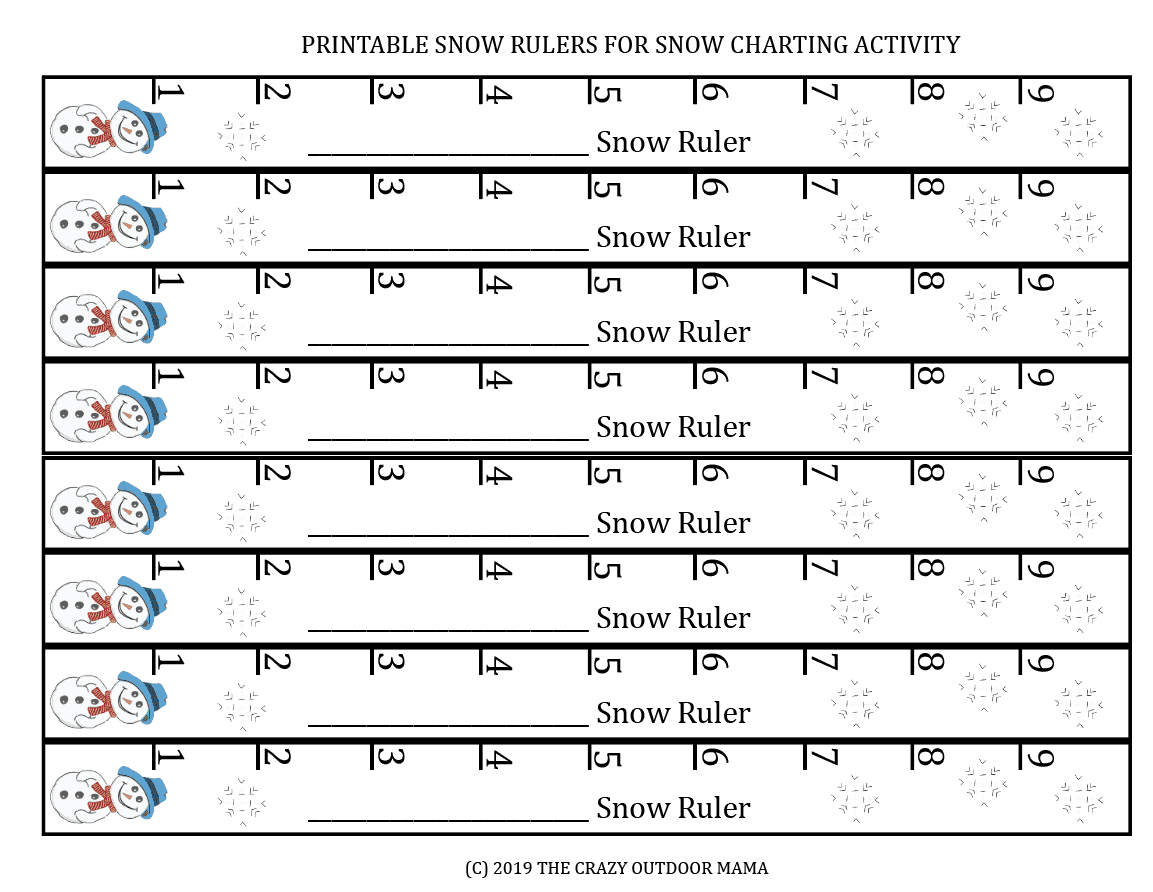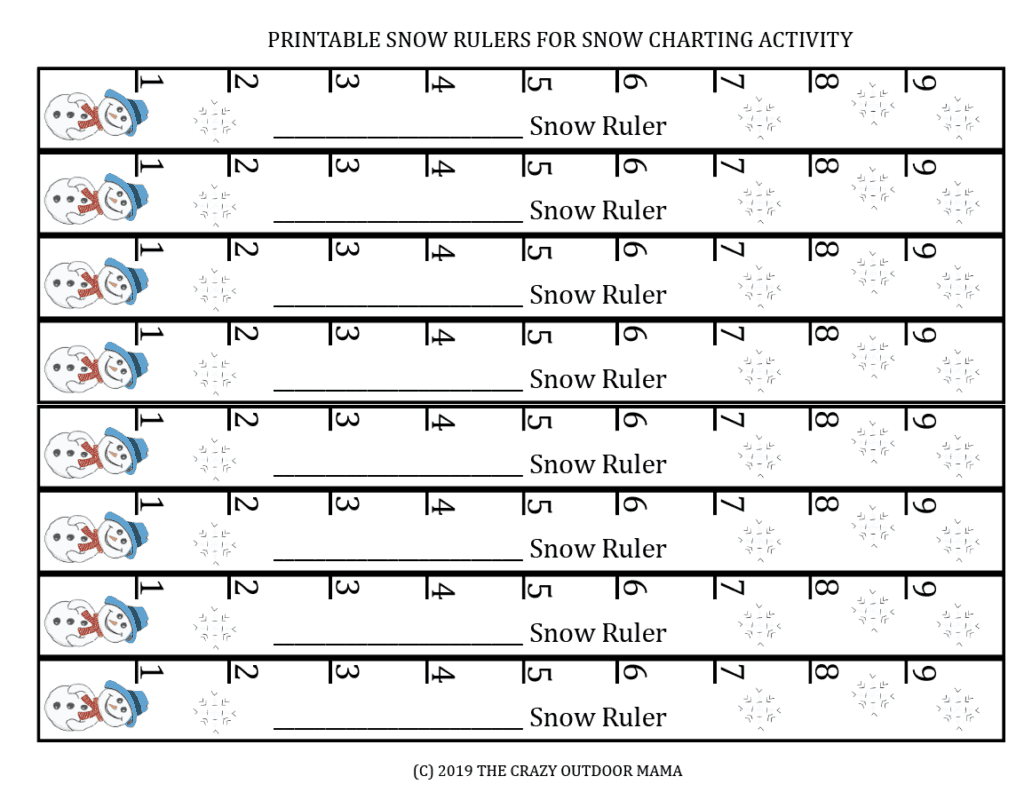 Yield: 1
DIY Snow Measuring Stick + Printable For Kids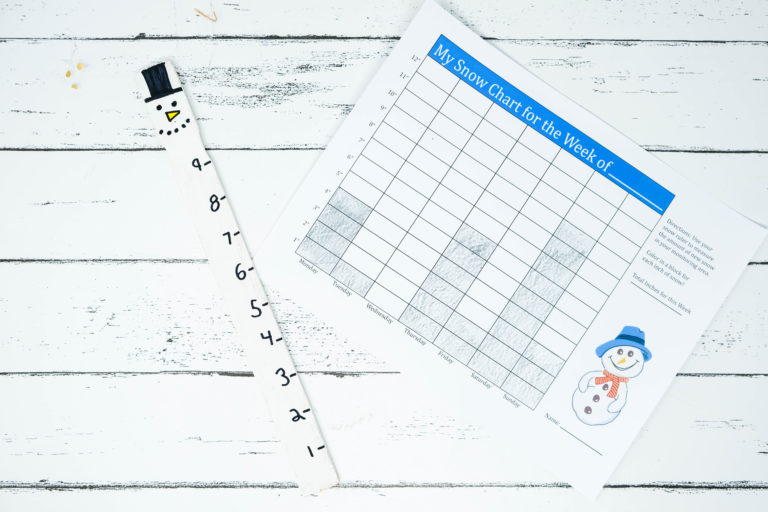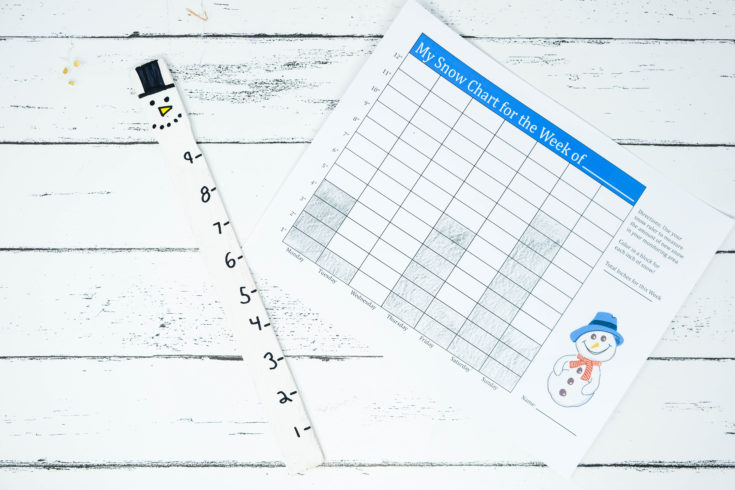 Make this quick and easy snow measuring stick to make it even funner for kids to track snow levels on their own snowfall chart!
Materials
Ruler/Paint Stirrer (print my included ones if you don't have access to these!)
Paint
Instructions
Paint your wood ruler or paint stirrer of choice all white. I used tempera paint, but it does come off fairly easy in the snow. Use a sealant spray! I also offer some printable rulers that match the theme of the chart if you prefer that. Just make sure to laminate them well!
Once paint is dried (it took 3 light coats of my white tempura paint for all the markings to be covered) draw on the decorations.
Choose your snow monitoring spot (some flat surface that you can easily clean off) and measure at the same place and same time everyday in your snow tracker!
How we use our snow measuring chart… and download yours!
Every morning we go out to the same place at the same time and measure with the snow stick! That's all! Just make sure you're doing it at the same time each day – it sure melts fast sometimes when the sun comes out!
P.S. – check out this free printable set of winter scavenger hunts for more snowy fun!
DOWNLOAD YOUR SNOWCHARTS AND SNOW MEASURING STICK PRINTABLES HERE
Here are some more winter activities to do with your kids!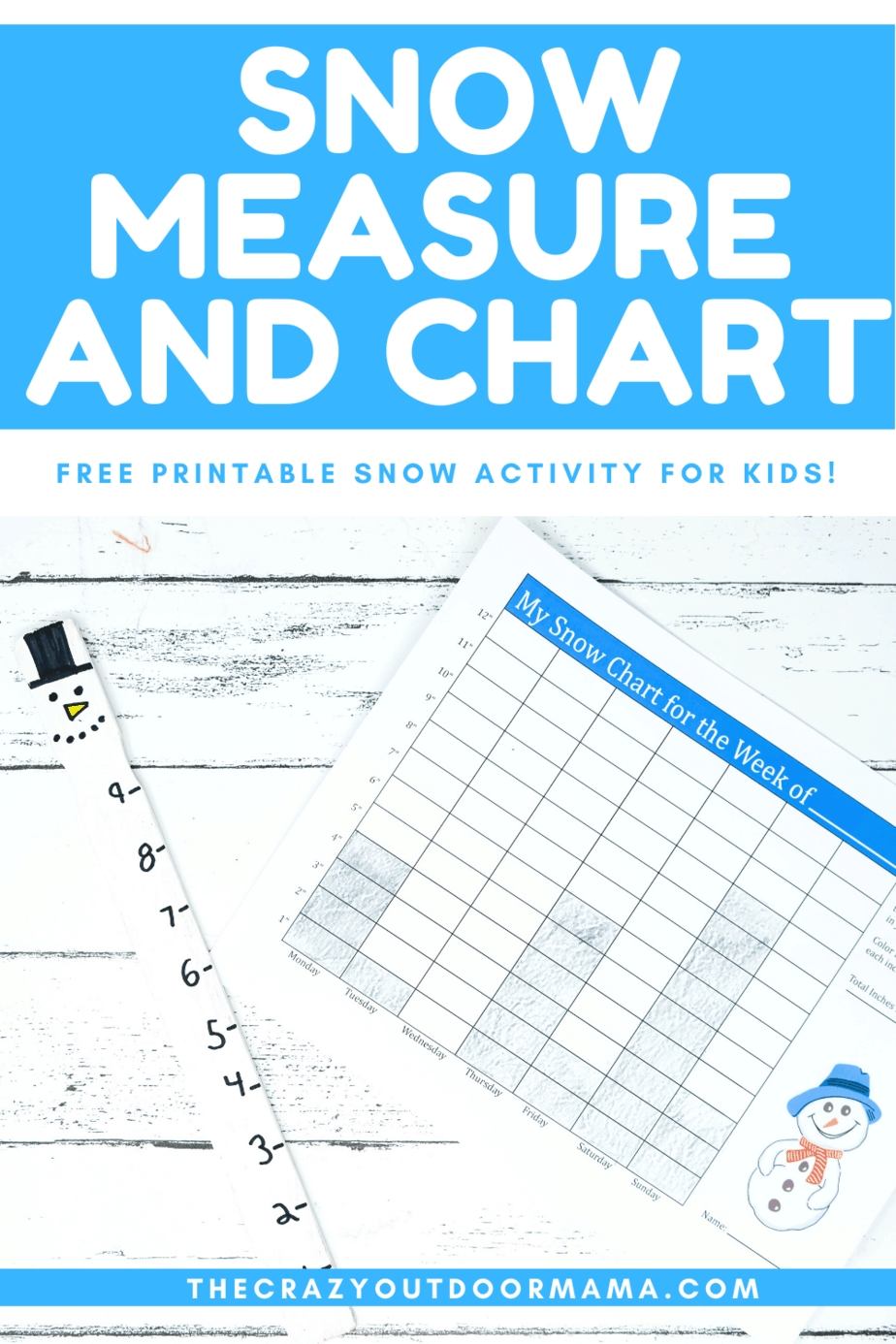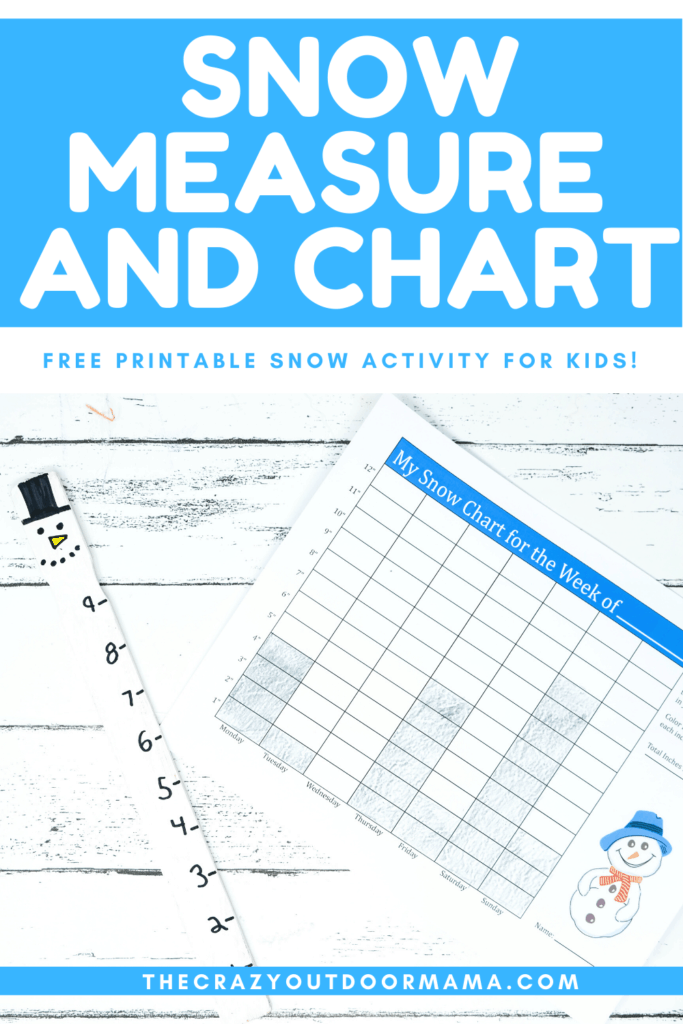 Latest posts by Stacy Bressler
(see all)