Finding a safe spot for overnight camping in an RV can feel a bit overwhelming. Especially if you're traveling with smaller children or are in an area that you're not familiar with, everything can feel a bit wonky as you're trying to find your footing. Hopefully, these overnight parking tips for RVs can help you find confidence and security when you're looking for a place to park your rig.
Being a mom, I totally understand the want and the need to find a safe spot when camping. Every time we book a campground or look at the map to pick our next park or travels, I'm constantly thinking about places that we might have to stay along the way "just in case" something were to happen.
Even though we spend the majority of our camping trips in the confines of a camper, figuring out overnight parking tips for RVs is important. What can come out of the research and understanding is that the same tips that you find for RVs can also be applied to boondocking for campers and travel trailers as well.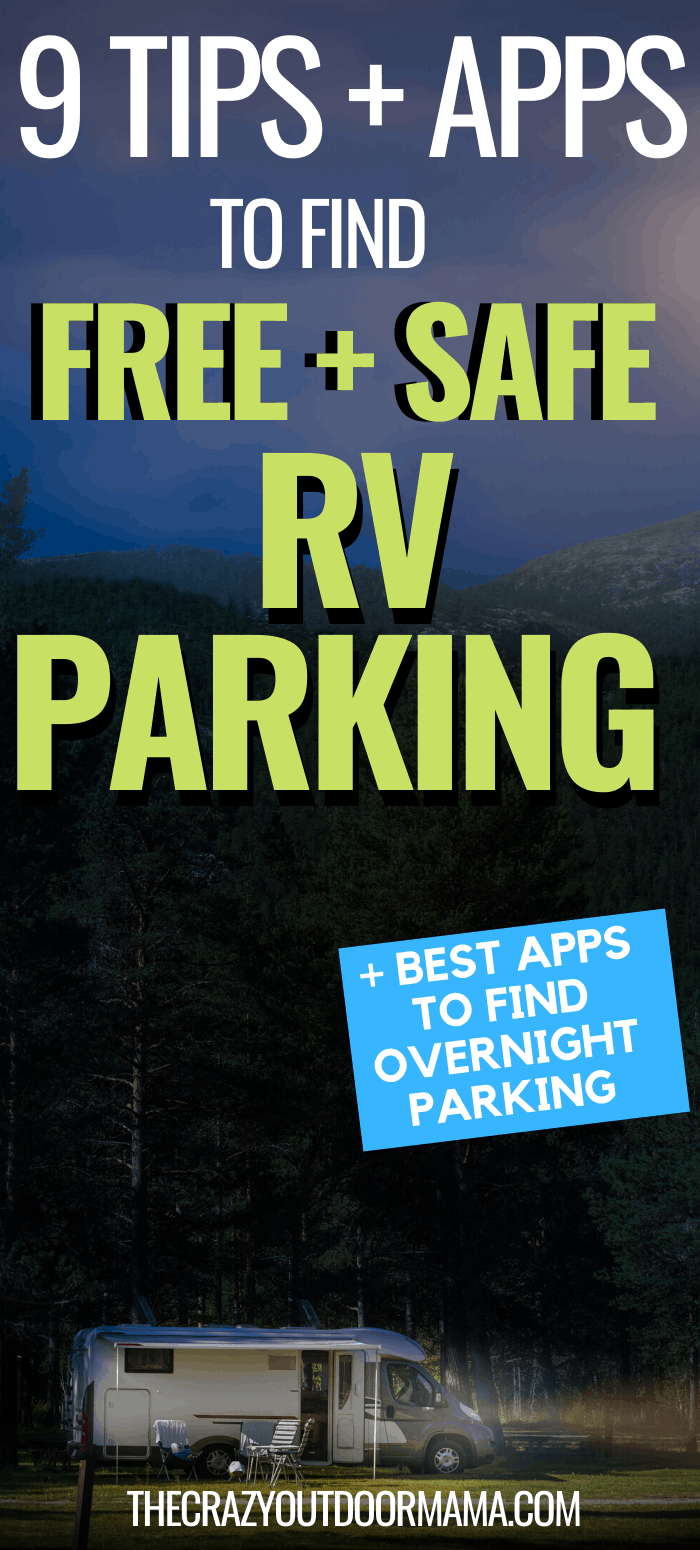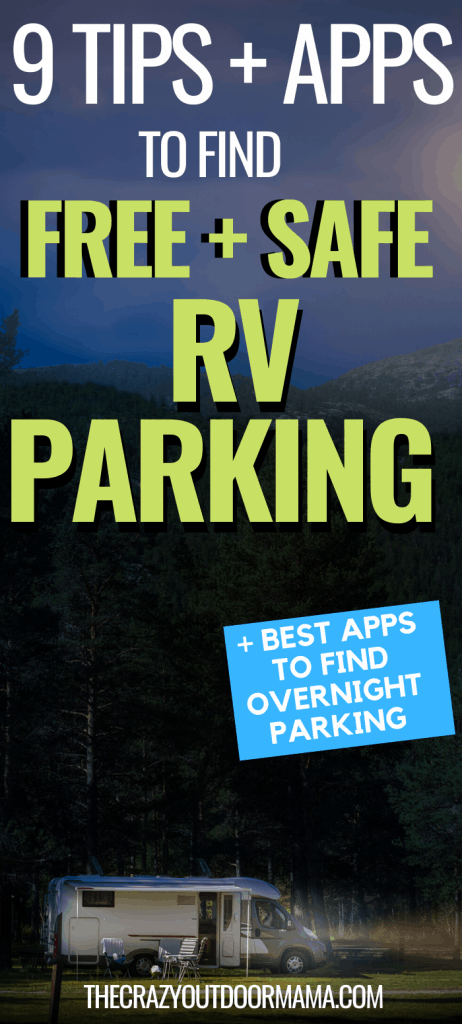 Overnight Parking Tips for RVs
Believe it or not, free camping is a thing. In the world of RVers and campers, it's known as boondocking or dry camping but it ultimately means that you're staying somewhere that isn't a campground and is a place that you're allowed to set up camp for the night (figuratively, not literally). You just have to pull up, park, and worry about catching some sleep. While there are free campgrounds out there if you look hard enough, it's just easier to find a public place that you can park overnight to get some rest from driving or to transition into the next day of travels.
Not only will these overnight parking tips help you stay safe and aware, but they're also good practice to keep in good graces with businesses who allow the option for overnight parking as well.
Communicate with the business and make certain it's okay
If you're going to be setting up a base camp for the night in the parking lot of a gas station or business, call ahead or walk in and make certain that it's okay. It shows a great deal of respect to them and their property and also makes them understand your purpose for staying overnight in their parking lot.
Simply explaining to them that you're just parking for the night instead of a long term deal is a great way to ease any concerns that they might be having.
Shop or eat at the place that you're parking overnight
What a simple way to show thanks! Not only are you getting to sleep in their parking lot or space overnight 100% free of charge, but they're also giving you the green light to do so without any issues as well. The least that you can do is visit their restaurant or store to find something small to purchase as a thank you. And if you don't need anything right then and there for yourself, think ahead for the holidays or look for gifts for family and friends.
Even just running in early in the morning and buying a cup of coffee or two is a great way to show your appreciation.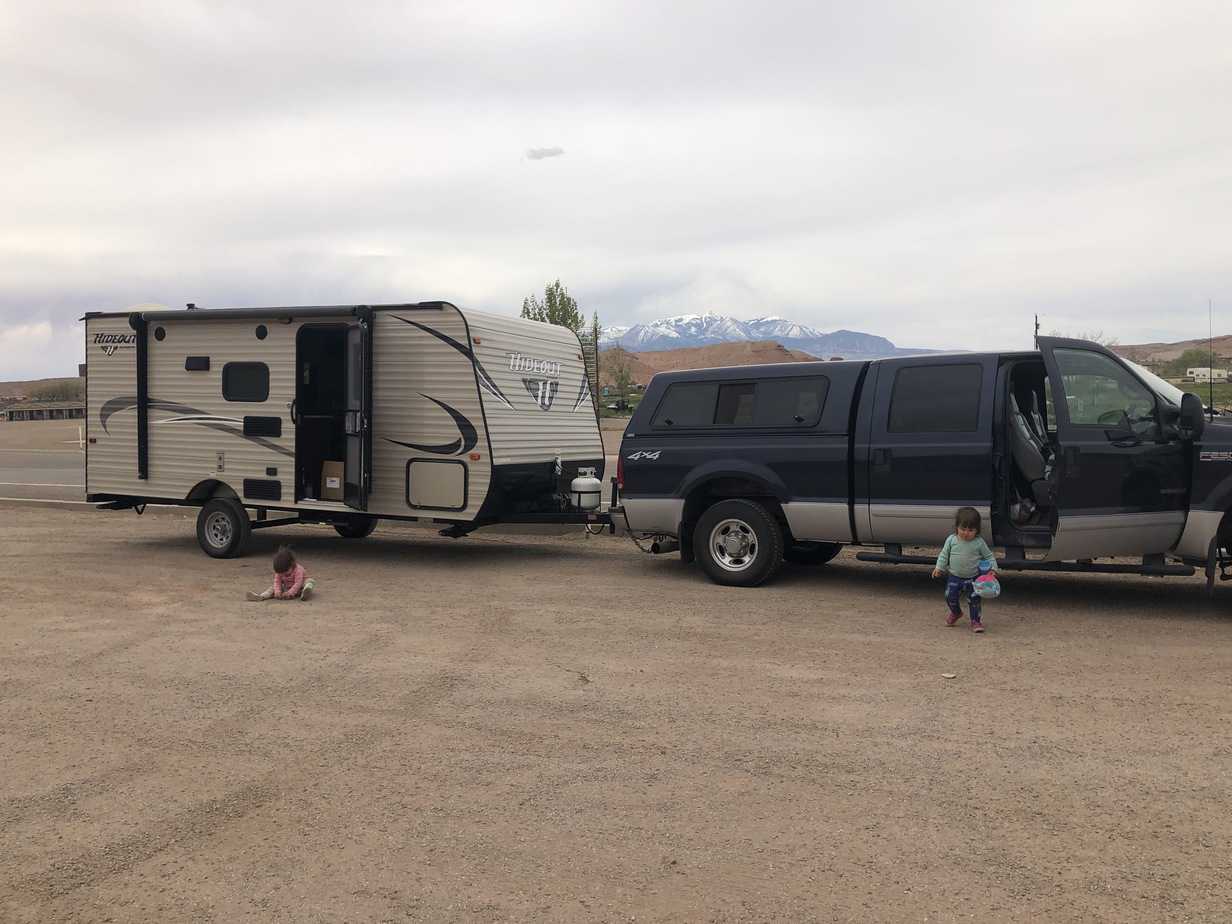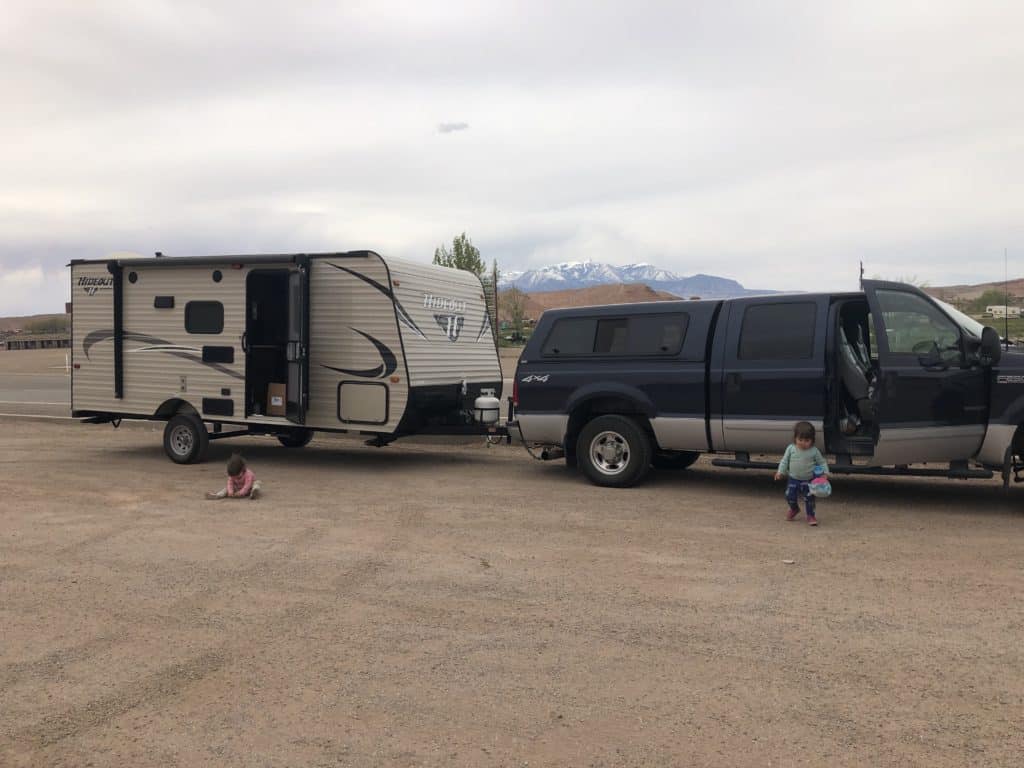 Find a place to park overnight that's in a busy area
While it may mean more noise to have to deal with, it also means more eyes on your and your RV as well and that can help to deter anyone from messing with you during your overnight stay. Even though the thought of setting up a beautiful camp on a secluded road in the middle of nowhere sounds amazing, it also means that you're putting yourself and your family in an area where there's no one else around for miles.
If something were to happen, the chances of getting help are slim. Camping overnight in an area that is heavily visited just means that it's more than likely going to deter people from coming up or near your RV or camper.
Park underneath a streetlamp or parking lot light for extra security
Let's be real. Most crimes aren't going to take place in broad daylight or underneath the microscope of a brightly lit up RV and streetlight combination. Even though it might mean that you have to pull the shades, parking your RV under a streetlamp or bright light is a super simple way to deter any potential issues.
It's like having your own RV security without really having to put out that much effort on your part.
Let friends and family know where you're staying
Even if you're just staying overnight for a little rest and sleep, always let someone know where you are. It just takes a quick phone call or text to put their minds at ease and to know where to find you if something were to happen.
Make certain that you always have your phone charged as well and that your GPS is activated on your phone. This is just another simple step that you can take to help people find you if they need to have assistance doing so.
If you are staying somewhere overnight in your RV, be as minimal as possible
Blend in as much as possible and stay as small as possible. Just because you were told that you could camp overnight in an area, it doesn't mean that it's a green light to take up a bunch of space. Leave your slides in and don't put out your awning. Make certain that before you leave in the morning that you do so before their place of business opens so that you're not taking up parking spaces for paying customers. Also, double check that you aren't leaving behind any trash or anything like that.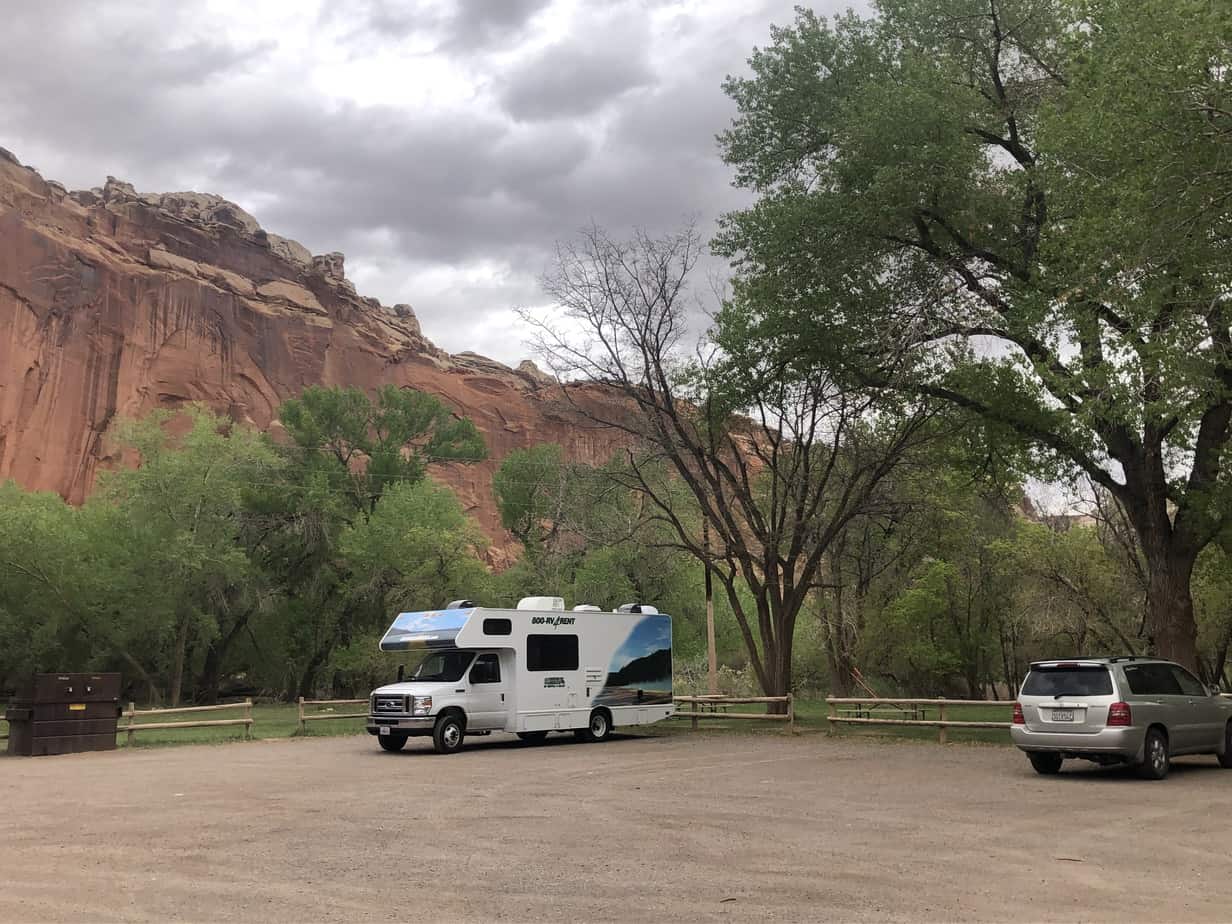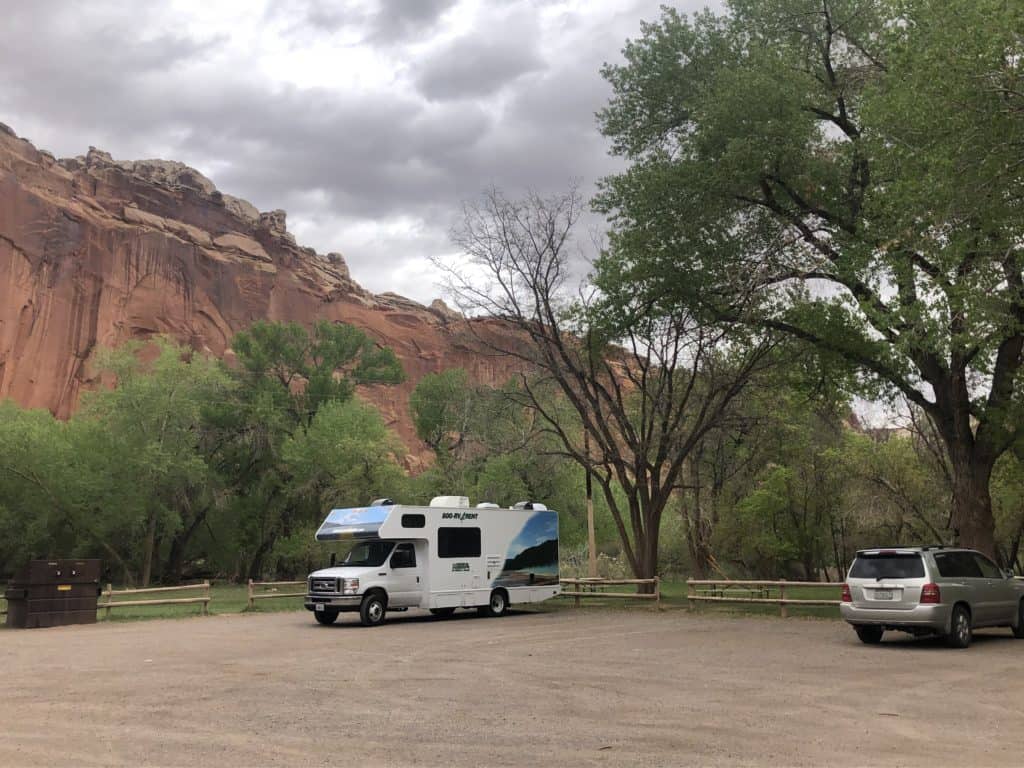 What businesses allow free overnight RV parking?
Every town and city is going to vary but the first places to check for overnight parking options would be as follows:
Truck stops
Roadside Parks
Gas Stations
Malls/Shopping Areas
Wal Mart
Bass Pro
Crackel Barrel
Hotel parking lot
It never hurts to run in and ask businesses if they will allow parking overnight. Wal Mart has always been really great about allowing it, as is Crackel Barrel. You can even sometimes get on their websites and they might state it there as well.
Make certain that you're paying attention to "no parking" signs if you see them in the parking lots. The last thing that you want to deal with is waking up to a police officer knocking on your RV door telling you that you're going to have to move your rig!
Hopefully, these overnight parking tips for RVs will give you peace of mind about finding a safe and secure place to stay overnight! And remember – if your gut is telling you it's not safe or something just doesn't feel right, listen to that feeling and move on to find something else!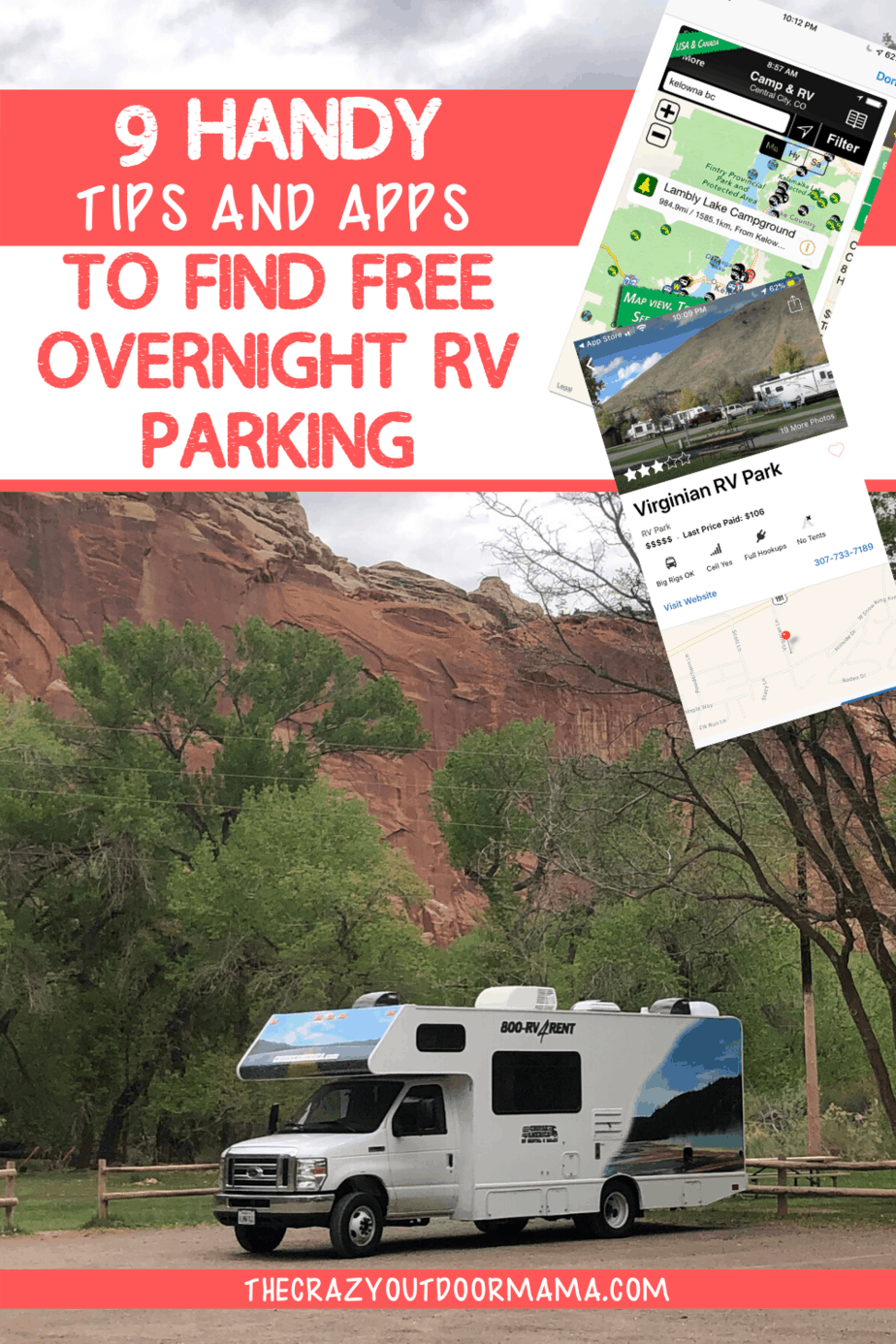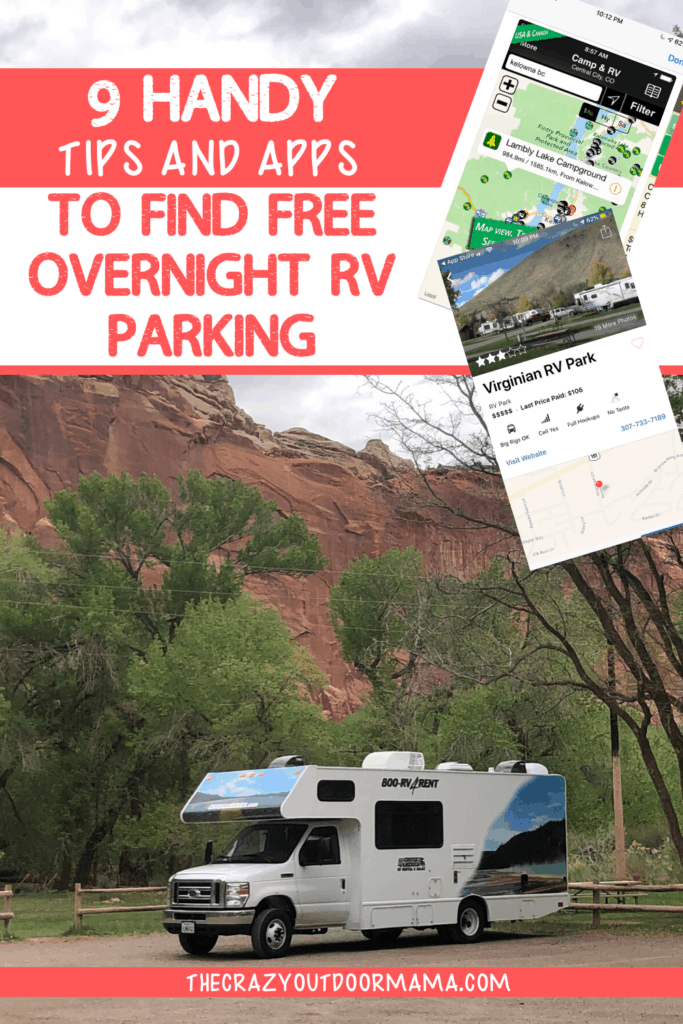 Here are some apps to download for info on free overnight RV parking for your phone!
If you like your information on the go or find yourself changing the plans last minute, download one of these apps on your phone so that you'll always know of a free place to camp overnight!
Allstays
For a 10 dollar fee, you get access to a TON of information including images, reviews and contact information about the site! You also get information on other items of interest such as ammenties offered, contact information, dump station info and more for each campsite!
I like that it's also available for offline use, and has ALOT of filters so that you can really narrow down the type of campsite you want.
It is only available for the iPhone as far as I know (I'm sorry android users!) but you can find it by searching for "Allstays" in the app store!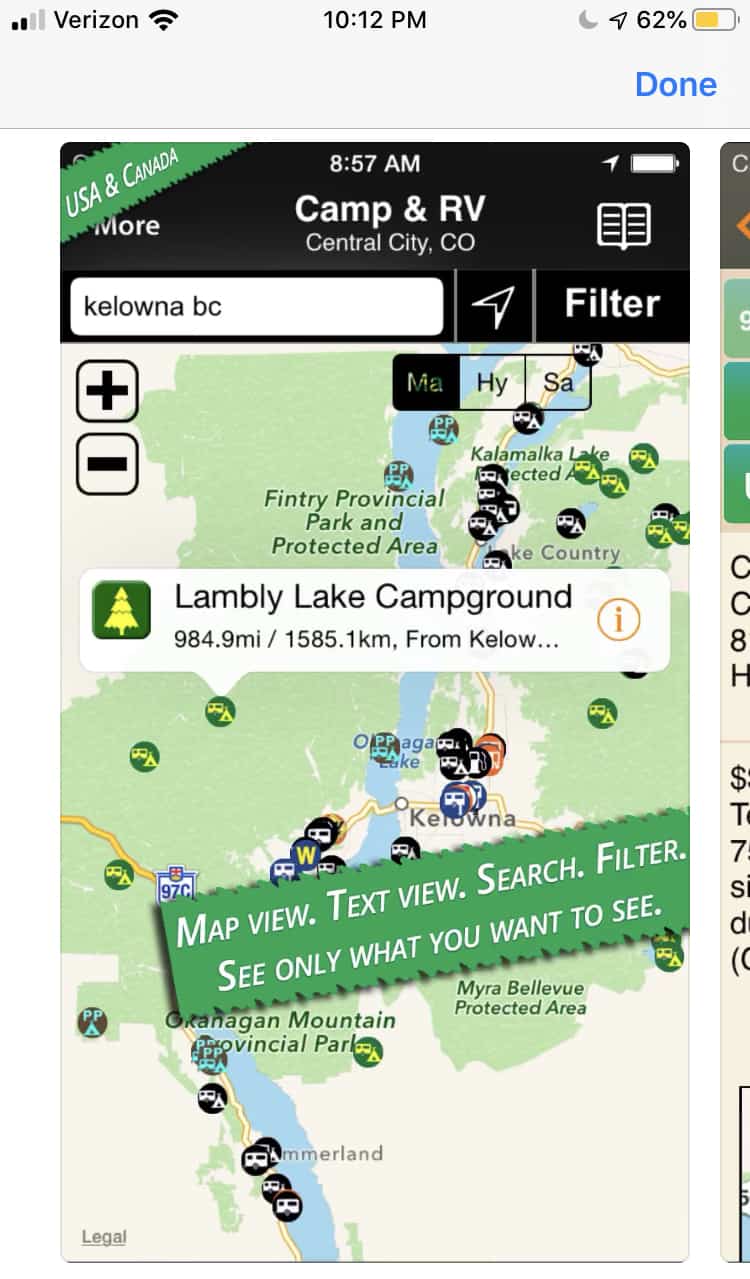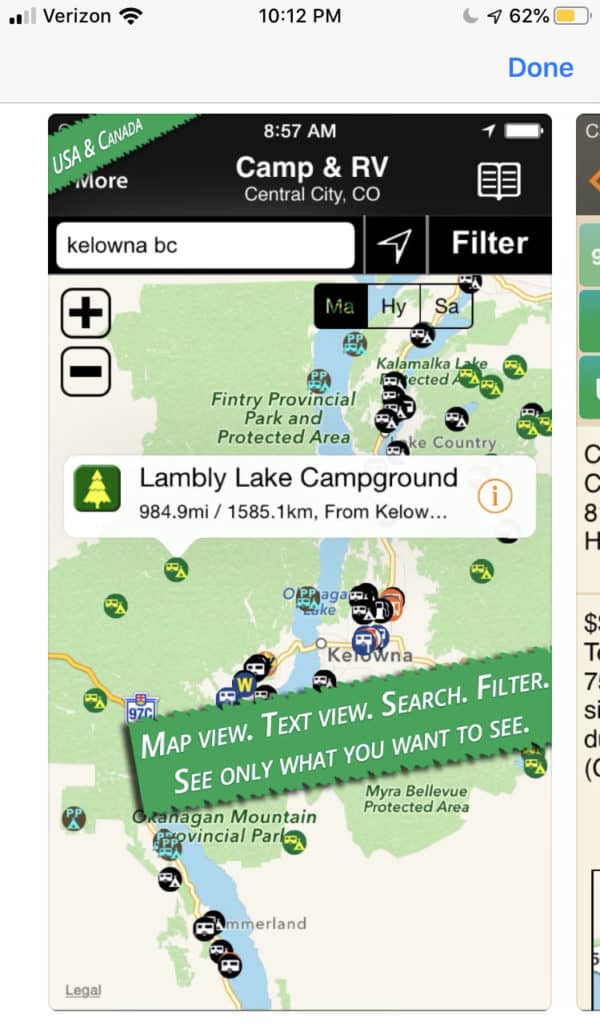 Campendium
This is free to download, however there are in app purchases. I LOVE that they include cell service as a review point since I (and I'm sure many other RVers) work while traveling and need a cell signal to do so!
The app looks alot like google maps, so this may be easier to understand for some. It's well organized and includes all the typical items like amenities offered, hookup info and facilities available on site.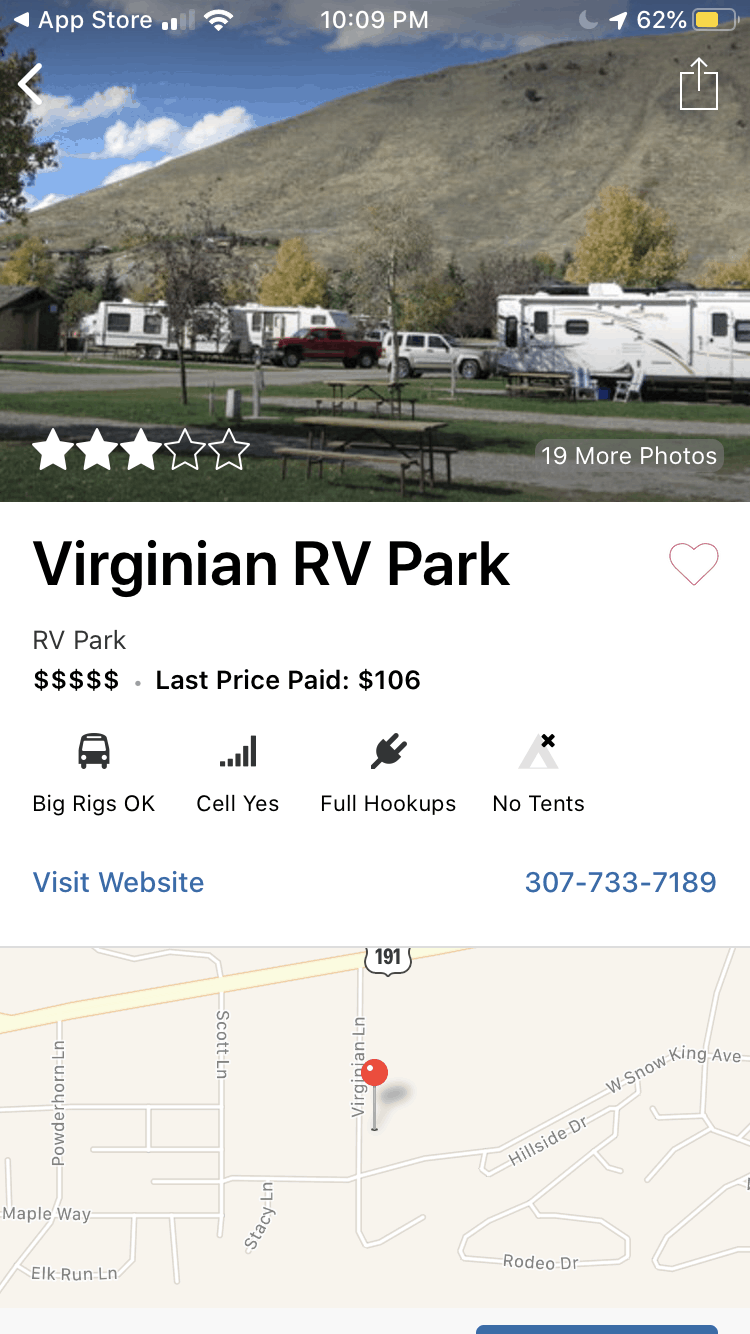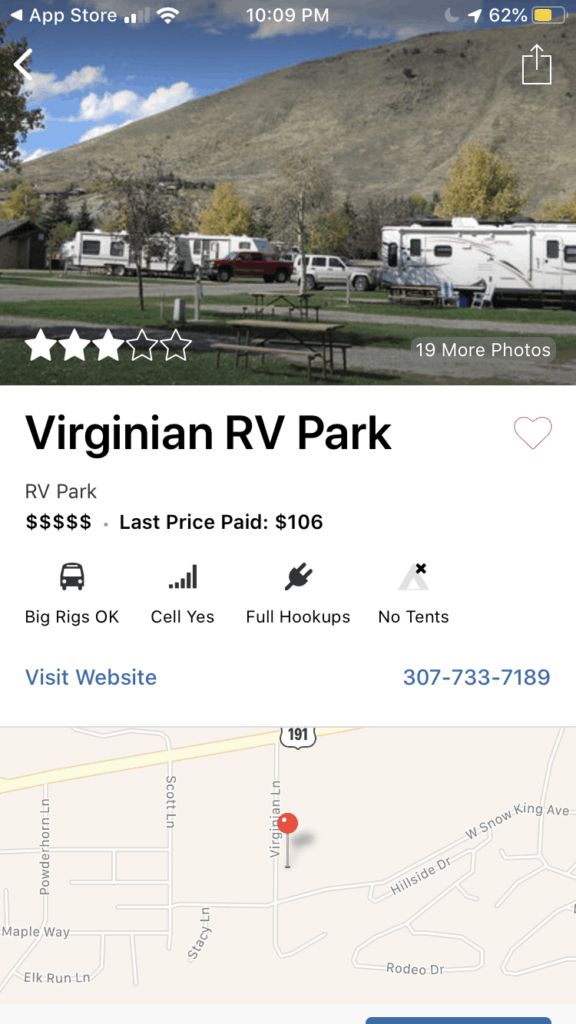 Here are some websites to research free camping with
I know that some of you prefer to really plan ahead, so looking at a desktop may be easier for you. Here are two websites that are great for that!
Free Campsites Website

– This is a user populated database of campsites, free and paid. I love the tips for each one, and the free ones are very obviously marked to make it easy to find what you need!

Overnight RV Parking

– While this is a paid service, it is very affordable for the information you receive! Each site is vetted and they have over 13,000 free RV locations!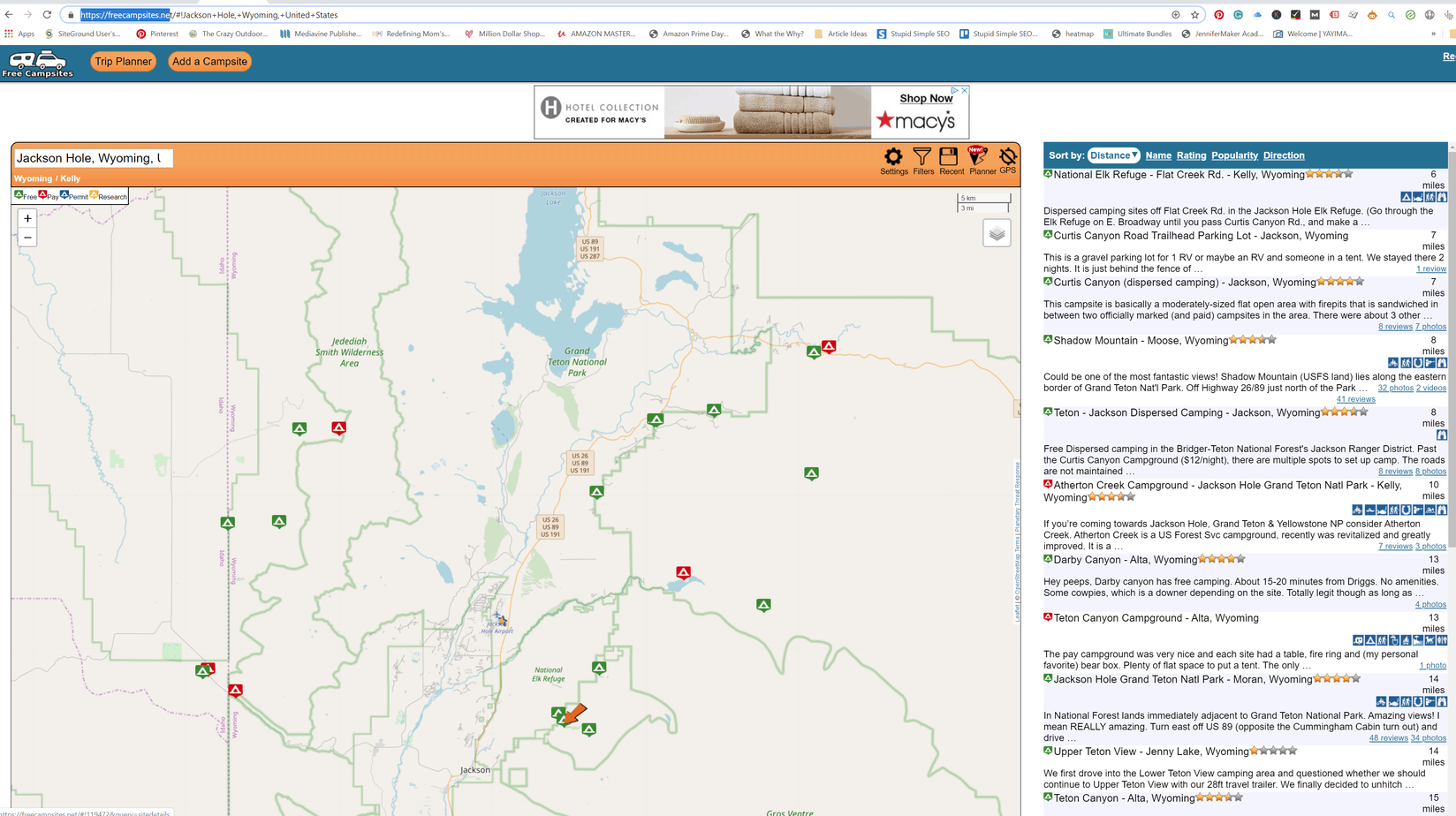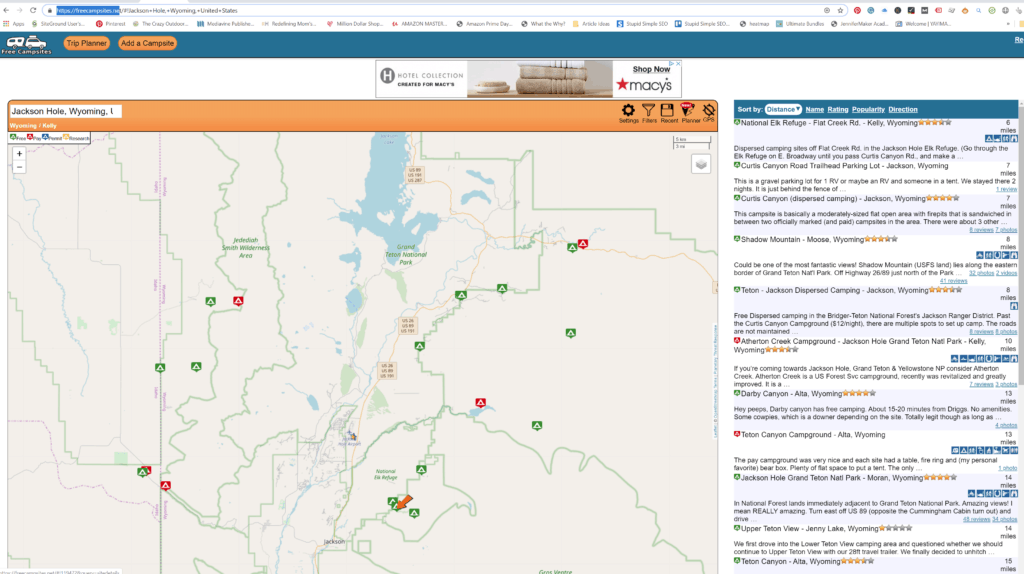 Do you have any overnight parking tips for RVs to share?
I know we were so thankful when we were allowed to park in a Flying J parking lot for the night… we were exhausted and too tired to make it to our campground that night. It was amazing to start fresh the next day!
Are there any places you stayed overnight in your RV that you had a great experience with?
Here are some other RV articles you'll love!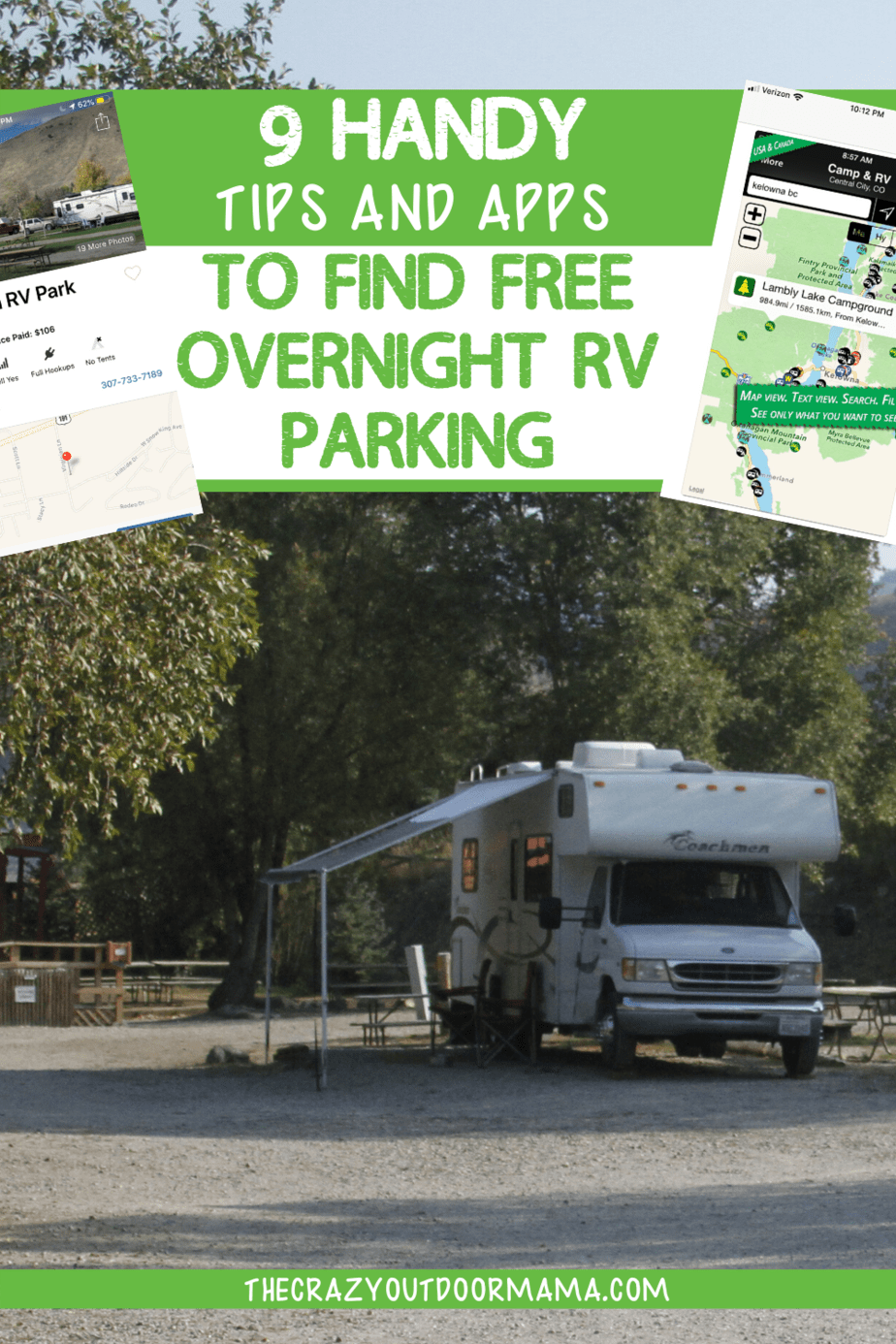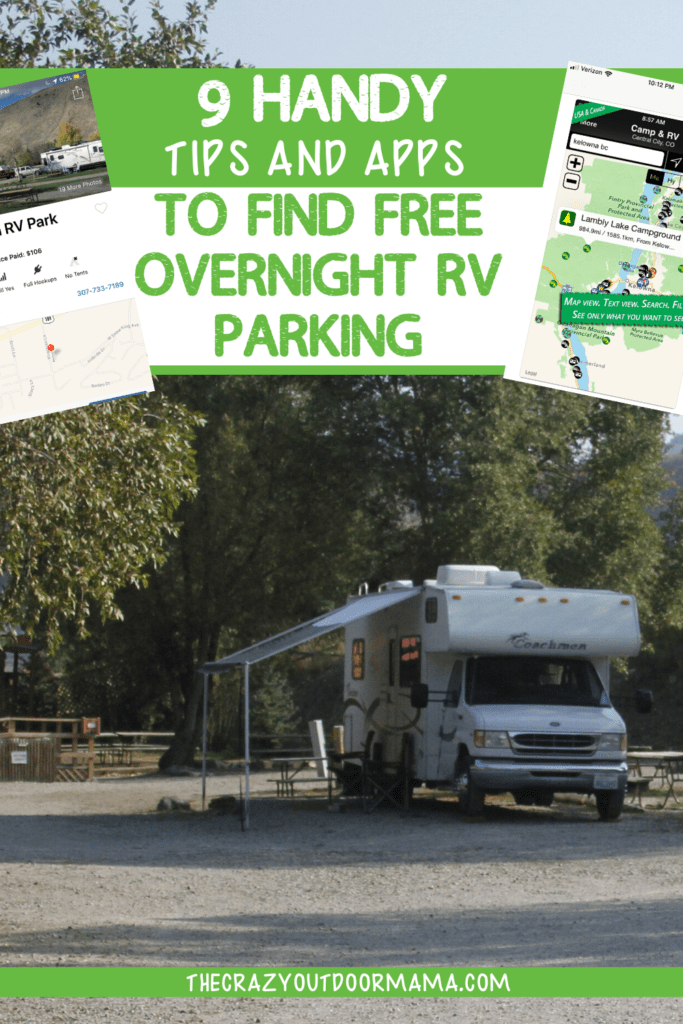 Latest posts by Stacy Bressler
(see all)