Updated: April 2022
The humble RV sewer hose, or as I like to call it… the stinky slinky. The RV sewer hose is the black sheep of the RV family, the dirty little cousin that nobody wants to play with. That is until things start filling up and you have no place to "go".
Then, the best RV sewer hose gallops in to save the day, instantly relieving the pressure you were starting to feel.
However, notice I said "the best RV sewer hose". The wrong RV sewer hose can do just the opposite. It'll take an uncomfortable situation and – like a bunch of long-armed monkeys at the zoo – fling poo all over it (quite literally).
Since you're probably already imagining in your mind that "Poop Geyser" scene from the movie RV, here it is so you can relive it in all its glory. 🤪
So, in order to avoid reenacting your own version of this scene, let's have a look at some of the best RV sewer hoses and RV sewer hose kits you can get. Then I'll give you an RV sewer hose buying guide that'll help you make the right choice.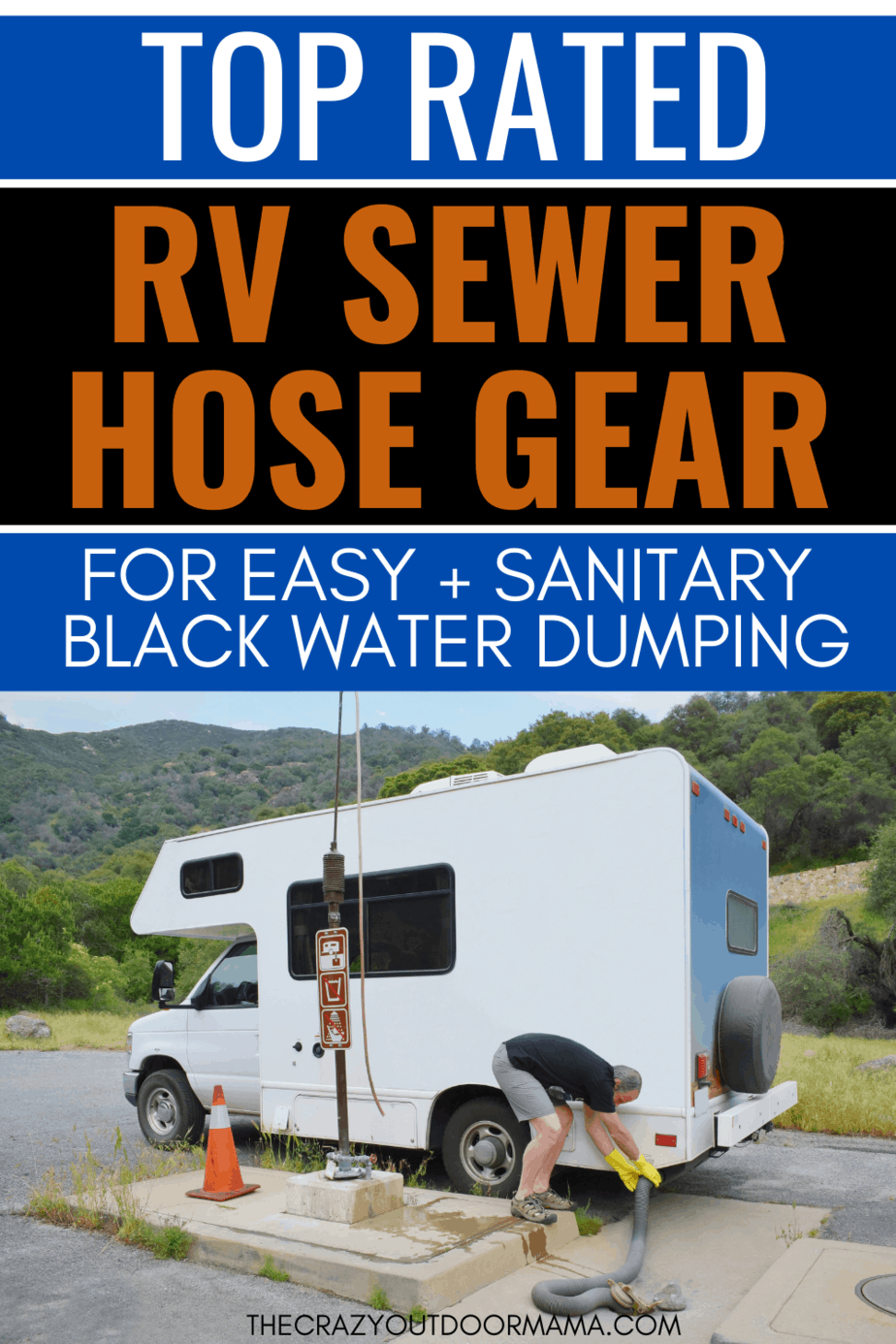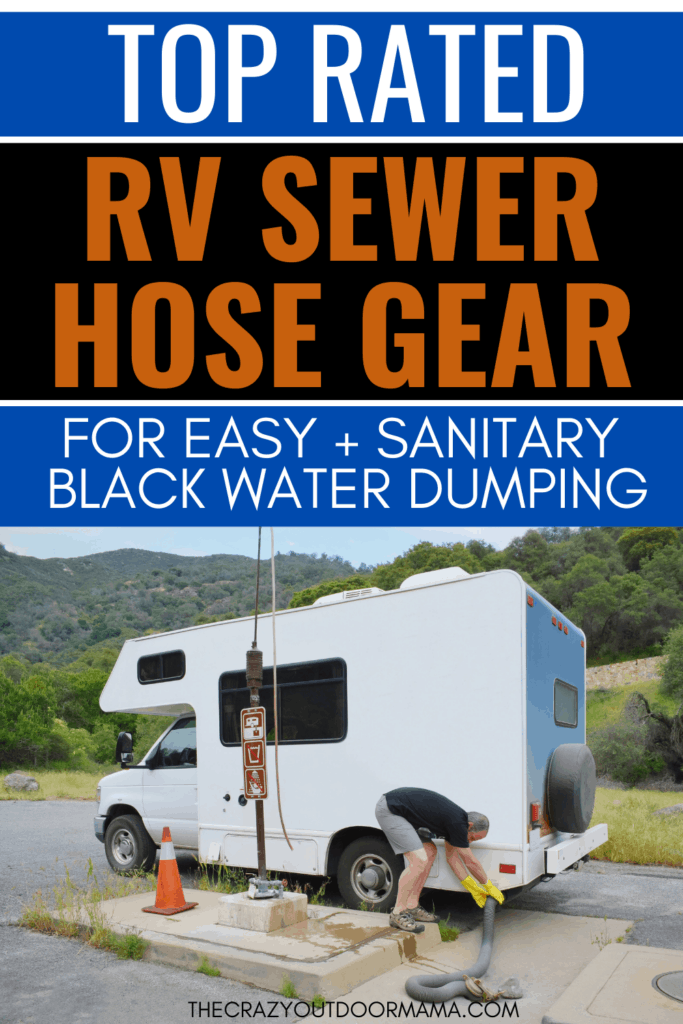 4 Best RV Sewer Hoses
Let's get started with the top four RV sewer hoses you should definitely consider. These offer the best combinations of durability, ease of use, and price.
Let's start with the…
For those of us who don't like to leave anything up to chance
Pros
Secure leak proof connectors
Built-in shut off valve
Cons
One of the more expensive options
Need to install one of its CAM lock connectors on your RV sewer outlet pipe. (But it's just a one-time installation.)
Check the CURRENT PRICE.
If you're the kind of person who has backups for their backups and doesn't like nasty surprises, the Lippert Waste Master is the RV sewer hose for you. It has a variety of top features that make it the granddaddy of the stinky slinkies, the #1 choice in the #2 business.
The first thing you'll notice is the Lippert Waste Master sewer hose doesn't have a normal bayonet-style connector like most other RV sewer hoses. No, this baby's got a CAM lock connector. What the heck is a CAM lock connector?
A CAM lock connector is a more secure, industrial-style hose connector. That means it provides a super-secure connection to your RV sewer outlet free of leaks, drips, and blown connections while pumping.
That means you can pull up a camp chair and eat your hot dog right next to your RV sewer hose while it's pumping without worrying about any nasty accidents. (Just make sure you wash your hands before you dig into your hot dog.)
Ever almost throw your back out trying to unscrew your sewer hose's bayonet-style connector? They can be hard to remove sometimes, especially when awkwardly crouching next to your RV. You won't have that problem with the CAM lock connector.
Here's how easy it is to install the CAM lock sewer hose connection.
While the leak-proof CAM lock connector is really what sets the Lippert Waste Master apart, it also has a durable hose with a smooth interior. Most sewer hoses have little ridges on the inside. The Waste Master sewer hose has a smoother inside for better flow and less blockage. (Think fiber cereal, prunes, and Metamucil instead of extra cheesy stuffed crust pizza.)
It also has a conical rubber gasket on the outlet side to make it easy to fit into just about any sewage inlet and an integrated shut-off valve for flow control when you need it (like when the dump station suddenly overflows… yuck!)
So if you want to be 100% sure you'll never recreate your own version of the "Poop Geyser" scene from RV, the Lippert Waste Master is the way to go.
Check the CURRENT PRICE.
However, it's not the only option out there. Here are a few more of my top picks for the best RV sewer hose.
*And if you want to forgo the sewer hose completely, check out my article… 13 Best Camping Porta Potty Toilets to Go On the Go!
Budget-friendly hose with useful features
Pros
Budget-friendly price
Two hoses in one
Kit comes with everything you need
Cons
Bayonet fittings can be hard to undo if you don't have a lot of strength in your hands
Check the CURRENT PRICE.
If you're on a budget but don't want to settle for a hard-to use leaky sewer hose, try the Camco RhinoFLEX RV sewer hose kit.
It actually comes with two separate 10-foot long hoses that you can combine for a total 20-foot length. Or you can just use a single 10-foot hose section. Sometimes you don't need the extra length, so why get out more hose than you need? That's just more you have to clean up later.
The steel-core hoses are relatively durable, although you should still avoid stepping on them (or letting your kids run them over with their bikes).
The bayonet fittings are permanently attached to the hose so you don't have to worry about them coming off. And the connection to your RV's sewer outlet is relatively secure (but still not as secure as the Waste Master hose's CAM lock connector).
One of its cool features is the 4-in-1 adapter on the outlet fitting. It can fit in a 3-inch slip connection, but it also has threads that let you securely screw the outlet fitting into 3, 3.5, and 4-inch threaded sewer connections for a secure fit.
Once you're all done and cleaned up, each 10-foot section compresses to just 39 inches in length and can be easily stored where needed.
The CURRENT PRICE.
Speaking of hose storage, don't miss my… RV Sewer Hose Storage Guide | The Best Ways to Keep Your Hoses Clean & Contained
High-quality traditional-style RV dump hose
Pros
High-quality, heavy-duty puncture-resistant hose
Two hoses in one (if you purchase the 20-foot hose kit)
Secure outlet connection
Cons
You need to purchase end caps separately
Check the CURRENT PRICE.
If you're not ready to spring for the Lippert Waste Master but you want something that's more heavy-duty than the Camco RhinoFLEX, go with the Valterra Viper RV sewer hose kit. It's one of the best "traditional" RV sewer hoses. ("Traditional" meaning it's just a basic type of RV sewer drain hose with standard bayonet fittings.)
You can get this hose in a single 15-foot length or a 20-foot kit that comes with two individual 10-foot hoses that you can attach together if needed. Since you don't always need the full 20-foot hose length, it's nice to have the option of just pulling out a single 10-foot hose.
The Valterra Viper RV sewer hose is made from a durable 25 mil material with a heavy-duty metal coil structure that can handle being stepped on from time to time. And no need to worry about visiting the dump station on a below-freezing day since the hose stays pliable and durable even in sub-freezing temperatures.
It's got quality swivel fittings to help the hose stay flat on the ground while still providing a leak-free seal. The 90-degree sewer adapter fitting threads onto a variety of dump station inlets for a super-tight seal that doesn't leave you constantly ready to run for cover! And the transparent elbow allows you to see when you're done dumping.
To really make the Valterra Viper RV sewer hose kit complete, you need to get some drip caps for the end of the hose. You can buy the end caps here.
Check the CURRENT PRICE.
Wanna become an expert on all things #2 in the outdoors? Check out my articles…
A durable and ergonomic RV sewer hose kit for a surprising price
Pros
Easy-grip ergonomic bayonet fittings
Relatively durable hose
Budget-friendly price
Cons
Hose is a little stiff and can be hard to collapse once expanded
Check the CURRENT PRICE.
The Thetford Titan is a premium RV sewer hose kit without the premium price. The sewer hose kit comes with everything you need including two 10-foot RV sewer hoses, a 5-in-1 sewer adapter, and end caps to keep the stink where it should be.
One of the highlights of the Thetford Titan e is the extra-long grip fittings. Most bayonet fittings can be difficult to get on and off, especially when you have such a small area to grip.
The Thetford hose has a rigid area that extends several inches back from the end of the hose to give you plenty of room to grip it with both hands when attaching and removing the sewer hose.
Most sewer hose kits come with a transparent sewer adapter, the Thetford adapter is opaque. While this can make it a bit more of a challenge to tell when you're done dumping, it's nice for those of us who don't like to see all the dirty details of what was in our RV waste.
Check the CURRENT PRICE.
There you have some of the top picks for the best RV dump hoses. Here are a few more choices you can consider along with some useful accessories that'll make your dump station visits a little less unpleasant (and even a little FUN!)
Some More of the Top RV Sewer Hoses, Hose Kits, and Accessories
Make a dirty job less dirty with these top-rated RV sewer hose kits and accessories. Let's start with two sets of hose supports.
Why should you consider a set of sewer hose supports?
Two reasons…
1. Protect your hose.
2. Better flow.
1. Protect Your Hose
Laying your house out on the ground exposes it to rough surfaces like concrete, asphalt, and gravel. Over time those rough surfaces can wear on your hose and lead to early failure.
But a sewer hose support system cradles your hose, keeps it up off the ground, and helps extend its life, all while making your hose easy to use.
2. Better Flow
When you lay your hose out on the ground, it inevitably creates peaks and valleys where waste can get stuck. You know how it goes… then you have to go along and lift the hose up as you feel all the "matter" flow into the dump tank.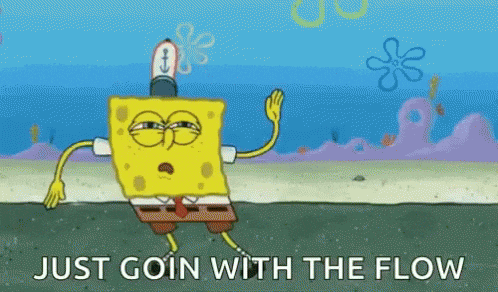 Or worse yet, you unhook your hose thinking that you're finished only to find out yesterday's breakfast got stuck in a low part of the hose. EEEEK!!!
Avoid those problems and use an RV sewer hose support. It supports your hose while providing a nice consistent slope that ensures all your RV waste goes where it should.
Here are some top options for the best RV sewer hose supports.
The Camco Sidewinder comes ready to use. It's easy to set up and works with all 3-inch RV sewer hoses, not just the Camco RhinoFLEX.
It features a flexible design that you can extend and curve as needed. Each saddle features a deep cradle to help keep your sewer hose in place. For better flow, the cradles gradually decrease in height from 7 ¼ inches to 4 inches at the end.
Then, when you're done with your dump, just push it back together and add the custom fitting handle for easy carrying and storing.
Check the CURRENT PRICE.
Another durable option is the Thetford Titan RV sewer hose support system. While it's not as compact as the Camco Sidewinder, you get a little extra durability and the ability to use it on rougher and more uneven surfaces.
The kit comes with five stackable support sections that can support up to 15 feet of RV sewer hose. Each section is two feet long and provides a nice stable base for your hose. Plus, the sections are graduated to help all your waste flow nicely downhill and into the dump tank.
Fortunately, there are no small parts you have to put together or worry about losing. And when you're done, just clean them off, stack 'em up, and put them back in the included carrying bag.
But sewer hose supports aren't the only RV sewer accessories that'll make a trip to the dump station a little easier.
Check the CURRENT PRICE.
Tired of not being able to get a tight seal at dump stations because of damaged inlet pipes, or connections sitting at weird angles?
Worry no more! Try the Camco Flexible 3-in-1 Sewer Adapter Hose Seal. It's a flexible adapter that makes it easy to get an airtight seal regardless of how the inlet pipe looks.
Just put it in the hole and push it down firmly. You can even give it a good stomp with your foot just to be sure. Then place the end of your sewer hose firmly into the adapter.
The ridges help the adapter stay firmly in place without popping out mid-dump. (Believe me… that's not a sight you want to see!)
Then, when you're done, grab the tabs on the side and pull it out – no spinning, twisting, or grunting required.
Check the CURRENT PRICE.
Bayonet fittings are notoriously hard to remove. Stop fighting with the fittings and get this set of Camco Rhinoflex RV Sewer Fitting Wrenches. Although they're made by Camco, they'll work on most other brands' bayonet sewer hose fittings as well.
They just give you a little extra leverage that helps you get a tighter seal when connecting your hoses and makes it easier to remove them when you're done.
Check the CURRENT PRICE.
To fully clean out your RV black water tank you've got two options…
Yell to little Jimmy, "Flush the toilet again!!!"
Or connect the Camco Sewer Tank and Hose Rinser and blast the waste out!
The 2nd one sounds a lot more fun, right?
Connect it to your RV's sewer outlet (as long as it has a bayonet fitting) and it gives you a place to connect a water hose.
Once you're done emptying the black water tank, just turn on the hose to blast a shot of water into your RV's sewer tank. It'll help clean out your black water tank and at the same time rinse out your hose so it's ready to be gathered up and stored away.
Check the CURRENT PRICE.
A budget pick for occasional camping (and those of us that don't mind getting our hands a little dirty)
If you're really on a tight budget but need to dump some poo, you can get the simple Camco 20-foot Sewer Hose.
There are no fancy connectors, shut off valves, or puncture-resistant guarantees. It's just a sub $15 simple sewer hose for those of us who are willing to lay it out, secure the ends with duct tape, and hope for the best.
Check the CURRENT PRICE.
A Few Other RV Sewer Hose Necessities
Before you hook up your hose and start dumping, don't forget these necessities…
Disposable Rubber Gloves
Don't skimp on these. Get 'em long. Get 'em thick. Get 'em disposable.
I like the black disposable gloves because it makes me feel like I'm a detective working a crime scene on CSI! LOL!!!
Goggles
That last thing you need is to get splashed in the face with you know what! Keep a simple pair of protective safety goggles in your RV tool kit so you'll have them when needed.
Fake Poo
Because you know you're gonna want to play a trick on someone at some point!!! Get a Bag of Poop Novelty Gag Gift to make some fun family camp stories.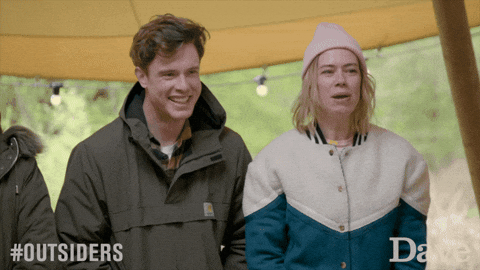 RV Sewer Hose Buyer's Guide
Now let's have a quick look at a few things you should consider when choosing the best RV sewer hose for your camper.
Sewer Hose Thickness
The more you go camping, the more you'll have to use your sewer hose. Although you might only use it for 15 minutes at a time, every time you get it out, stretch it, and bend it, the hose gets a little bit weaker.
So if you're a regular camper, look for a sewer hose that's thicker. Usually, the thickness is expressed in "mils" (one mil is 1/1000th of an inch).
A better hose will be 20 mils thick or more, while cheaper hoses are less than 20 mils thick.
Sewer Hose Length
Will you only be dumping your RV waste at dump stations where you can pull right up alongside the dump tank inlet? Or will you be parking at campsites with waste hookups that may be 15 or more feet away from your RV sewer outlet?
Keep all those things in mind when choosing your RV's sewer hose. A nice option is to buy one of the sewer hose kits with two 10-foot-long hose sections.
If you have a long travel trailer, it may be worth it to get an extra hose extension just in case. You never want to be in a situation where you need to organize a bucket brigade because your sewer hose is a few feet too short.
Sewer Hose Storage Size
Where do you plan to keep your sewer hose when it's not in use? Some RVs have a bumper storage space that's about 4 inches square and is big enough to fit most hoses without the fittings. Wherever you plan to store it, be sure to check the total length or size of the sewer hose when fully compacted to make sure it'll fit.
Learn more in my Sewer Hose Storage Guide.
*Insider Tip! – Once you've got everything connected and you're ready to pump out your waste, if your RV has the option, start by emptying just some of the water from the grey water tank. That will help you test your sewer hose for leaks. If there is a leak, it's just grey water and not anything really nasty from the black tank. Once you've run some of the grey water through, then open the black water tank as well.
Ready to Get Your New RV Sewer Hose?
A quality RV sewer hose is not something you want to skimp on. There are a lot of great options on this list of the best RV sewer hoses, but I would really suggest the Lippert Waste Master. You just can beat how easy and secure its connections are, not to mention its long-term durability. (Get it HERE)
If you'd prefer something a little more budget-friendly with bayonet connections, the three other options on my list are great choices.
Whichever "sludge snake" you choose, I'm sure you'll end up with some fun camping stories (especially if you get the bag of fake poo!!!). So be sure to check me out on Facebook and Instagram so we can swap some CRAZY camping stories!
And don't miss all my other great camping and RV articles like…
11 BEST SMALL RVS WITH A SHOWER AND TOILET (PICS + FLOOR PLANS)
SOLO STOVE BONFIRE REVIEW – THE MOST PORTABLE FIREPIT EVER! (PROS + CONS)
5 BEST PROPANE CAMPFIRE PITS FOR NO MESS FIRES ANYWHERE
17 ESSENTIAL PRODUCTS TO WINTER RV LIVING (WITHOUT FREEZING!)
61+ BEST RV ORGANIZATION ACCESSORIES AND PRODUCTS OF 2020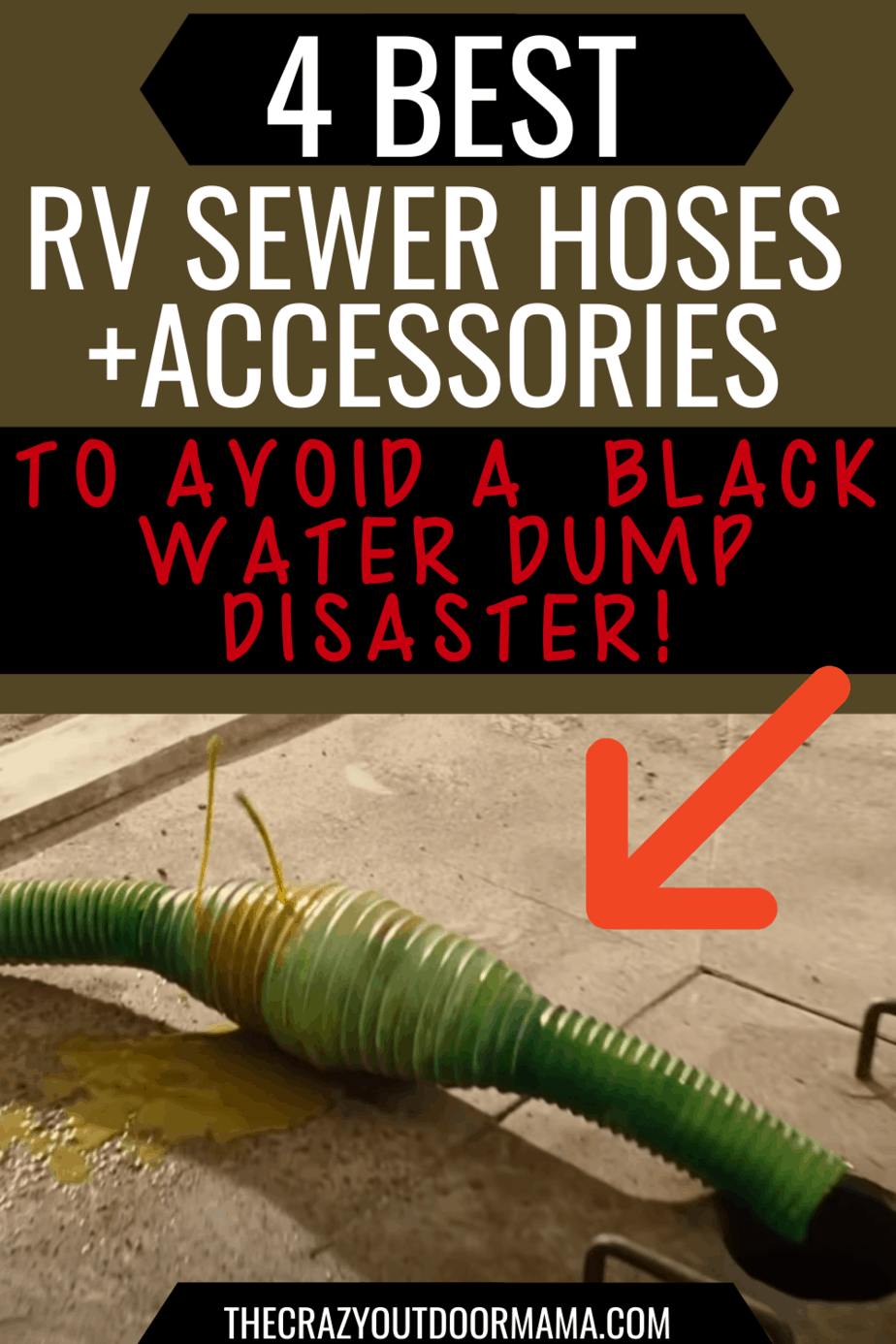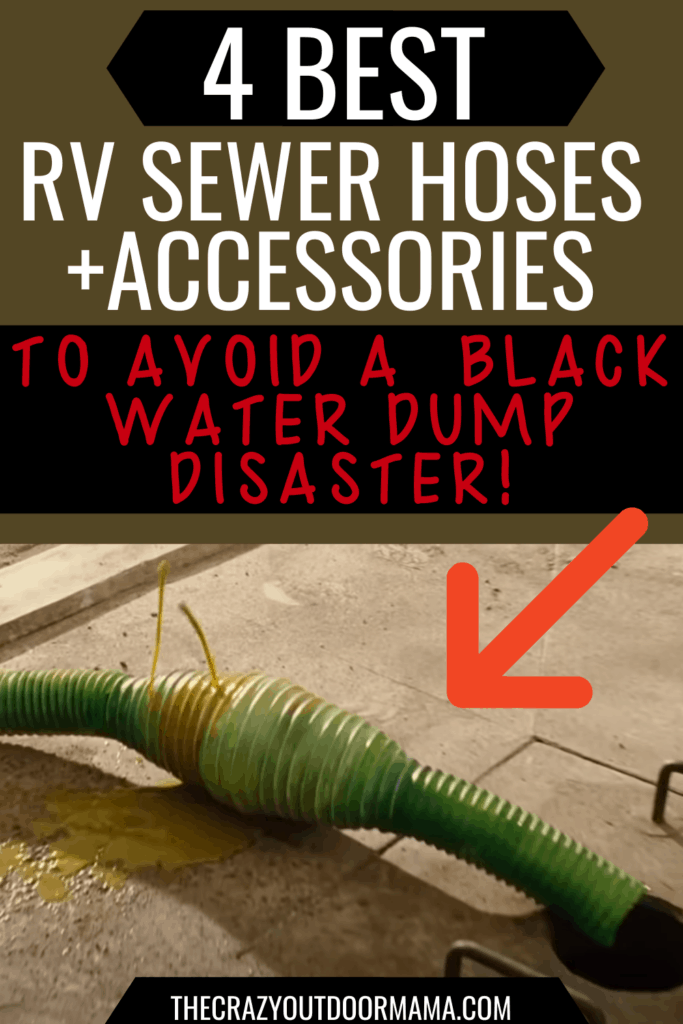 Latest posts by Stacy Bressler
(see all)