I FINALLY have a use for all those various burrs that get stuck to your clothes during fall – burr art!
I had kind of played with the idea while my kids were outside – I actually made a tiny little burr heart design on my sleeve. Then I got to thinking… how fun would it be to take a couple stems of burrs with us and find someway to design with them!
As an added bonus, older kids (or adults.. I most definitely made one!) can use other elements such as raw wool, cottonballs or other types of materials that will stick ontop of the burrs.
Just think of it like the pokey side of velcro – if it sticks to velcro, I bet it will work for what we're using!
A quick warning – carry these for your kids if they're little! All my littles wanted to help and two out of three got stuck with some in their hair. And let me tell you something… they DO NOT come out! I actually had to cut a small piece of hair out because I just couldn't get the burr out!
Anyways, here we go!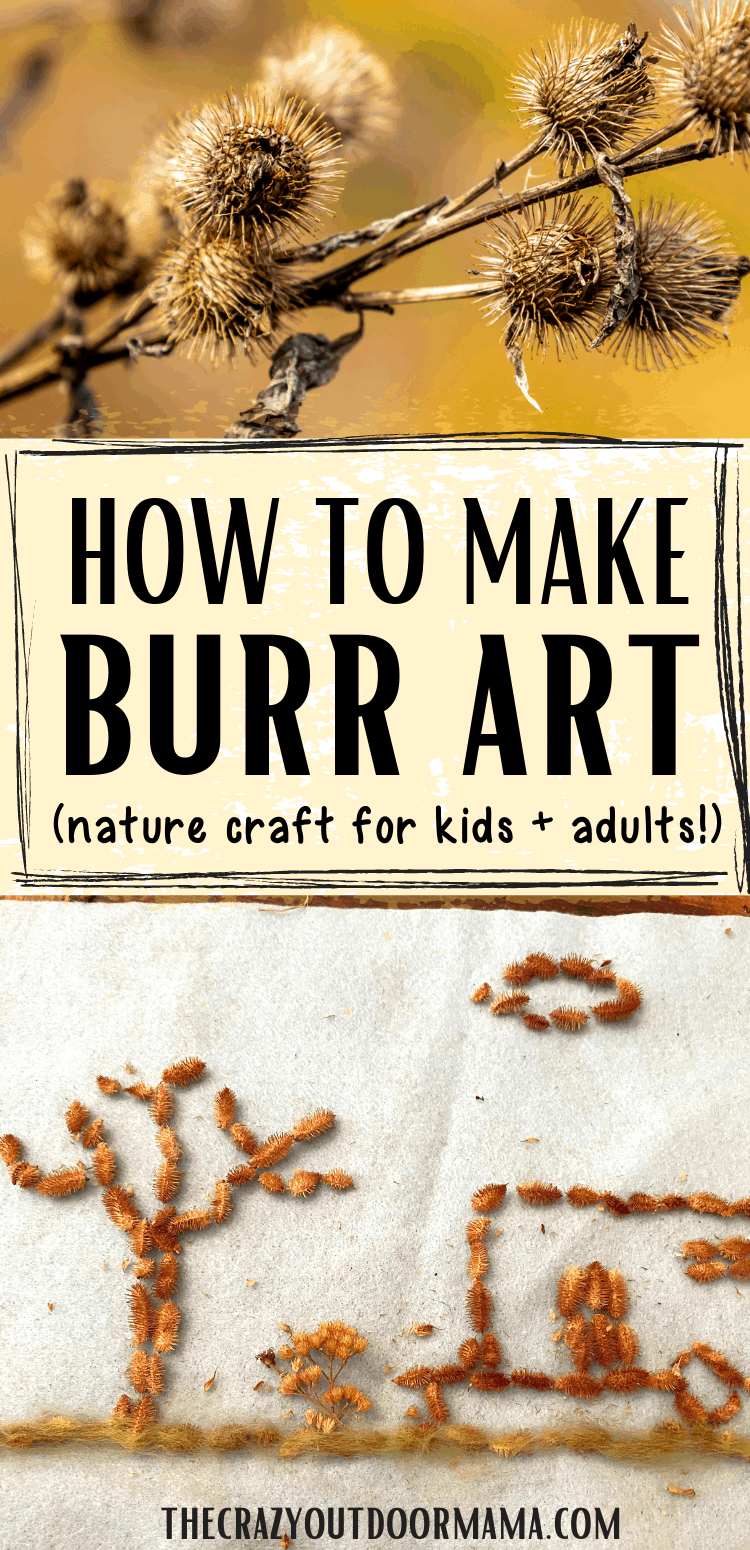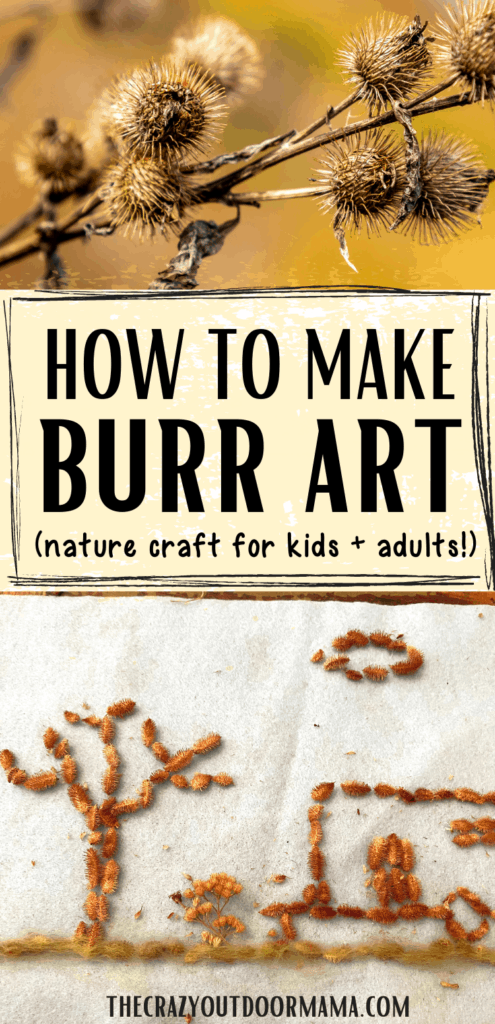 How to make a pretty craft with burrs!
This is a fun project because it's so modifiable for age – toddlers to adults can have fun being creative with this!
Creative Burr Picture Craft (Cheap and Fun!)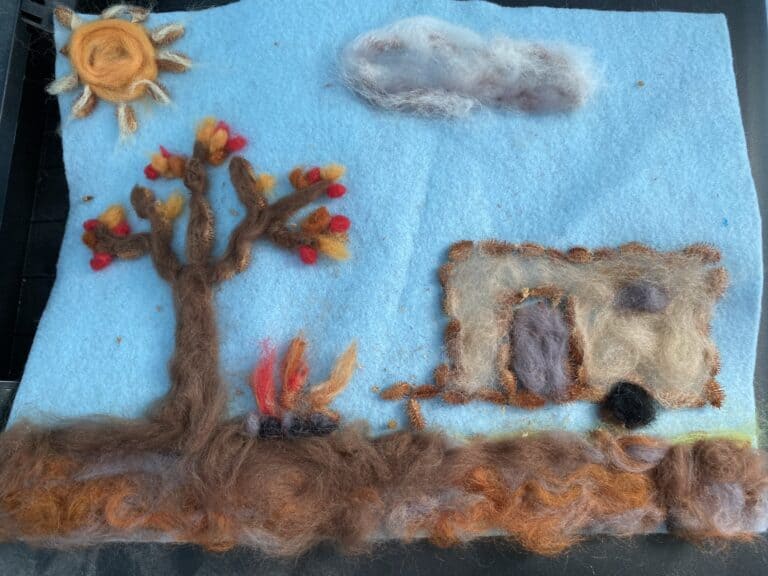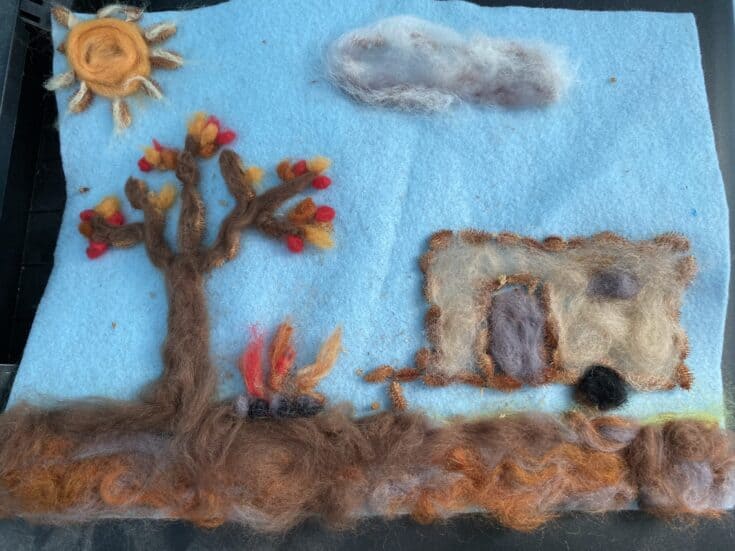 This burr craft is a great activity to do during fall - it really helps see something that is annoying normally as fun and functional!
Materials
Burrs
A sheet of Felt (or other material burrs can easily stick to)
(Optional) Raw wool
(Optional) Marker to draw designs for little ones
Instructions
Gather some burrs while outside - we just took the whole stalk so it would be easier to transport. PLEASE keep these away from hair - they are meant to stick in animal fur, so you bet they are extremely difficult to get out of hair!
Present the kiddo with the sheet of felt and attach the burrs! No glue is needed!
For younger kids, try asking them to make shapes out of them (circle, square etc) or draw out designs on the felt for them to "trace" with the burrs.
For added fun, get a hold of some raw wool or other material that will stick to the burrs. Put it ON TOP of the design to add color or depth (this is what I did!)
Notes
This is a TOTALLY fun craft for adults! This is the one that I made - please comment if you have any questions! I linked to a fairly cheap pack of wool below if you'd like to check it out! Also the blue background is way more vibrant in the second one because I just took the picture in better lighting.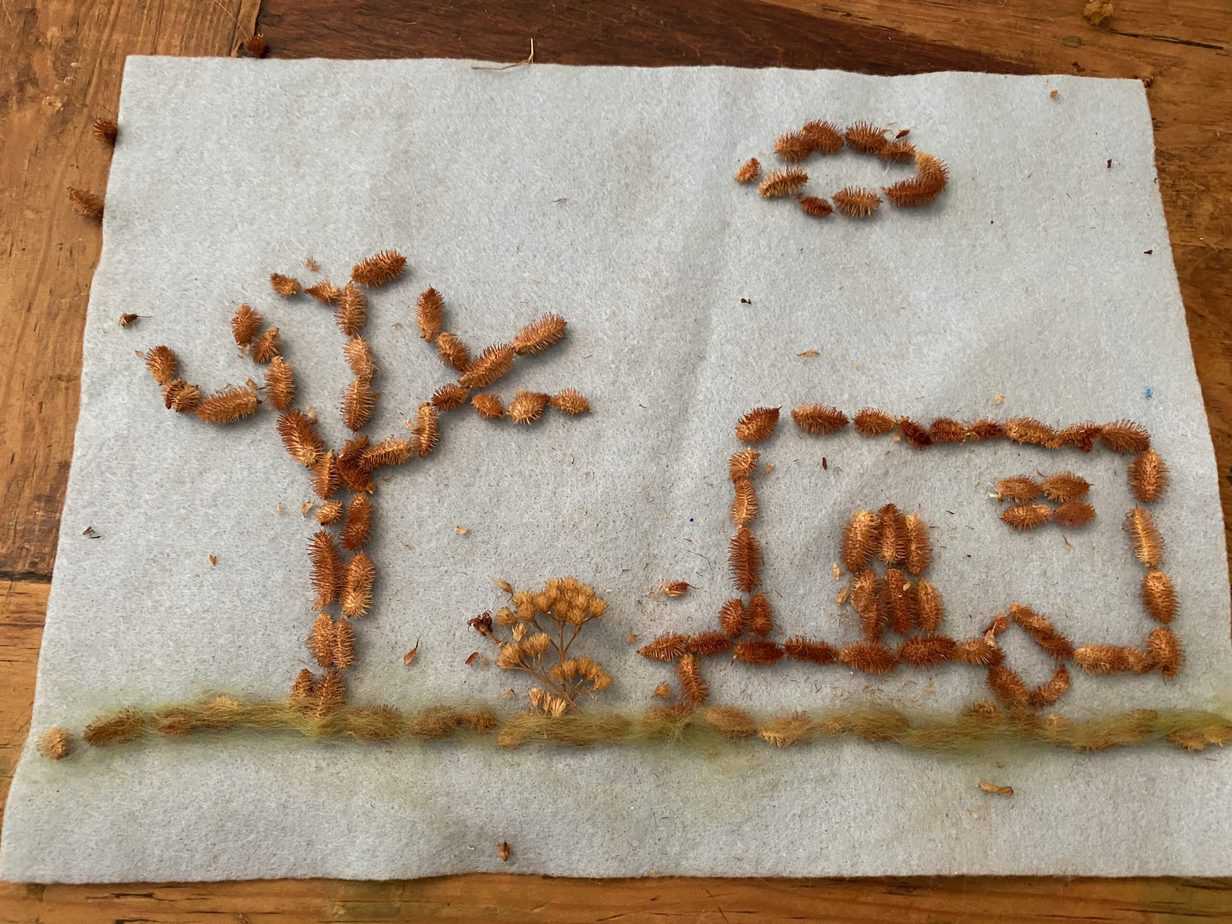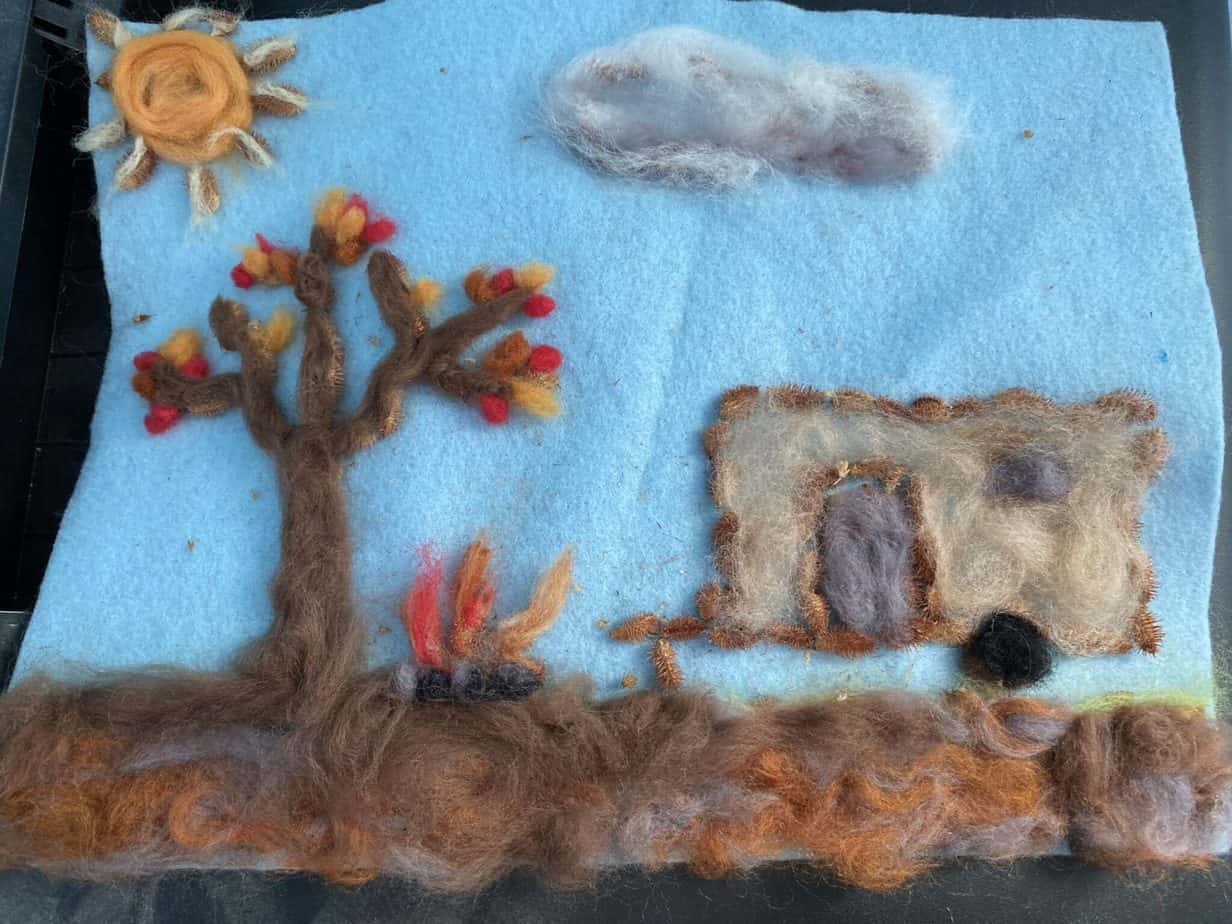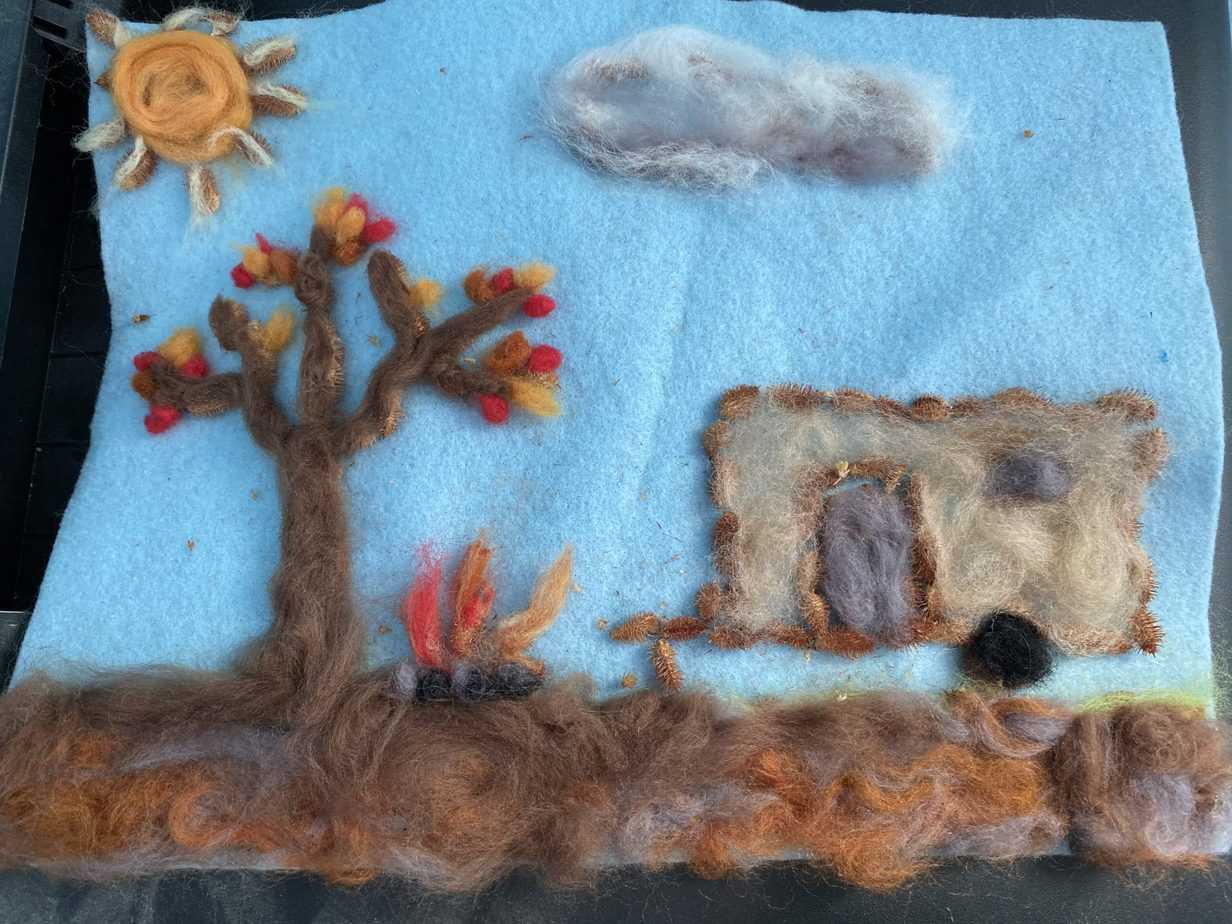 Recommended Products
As an Amazon Associate and member of other affiliate programs, I earn from qualifying purchases.
How did yours turn out? Did you use anything fun along with the burrs?
I really think I might do this again, but next time make a giant swirl out of them! I'd love to know how yours went!
Here are some more fun nature craft ideas!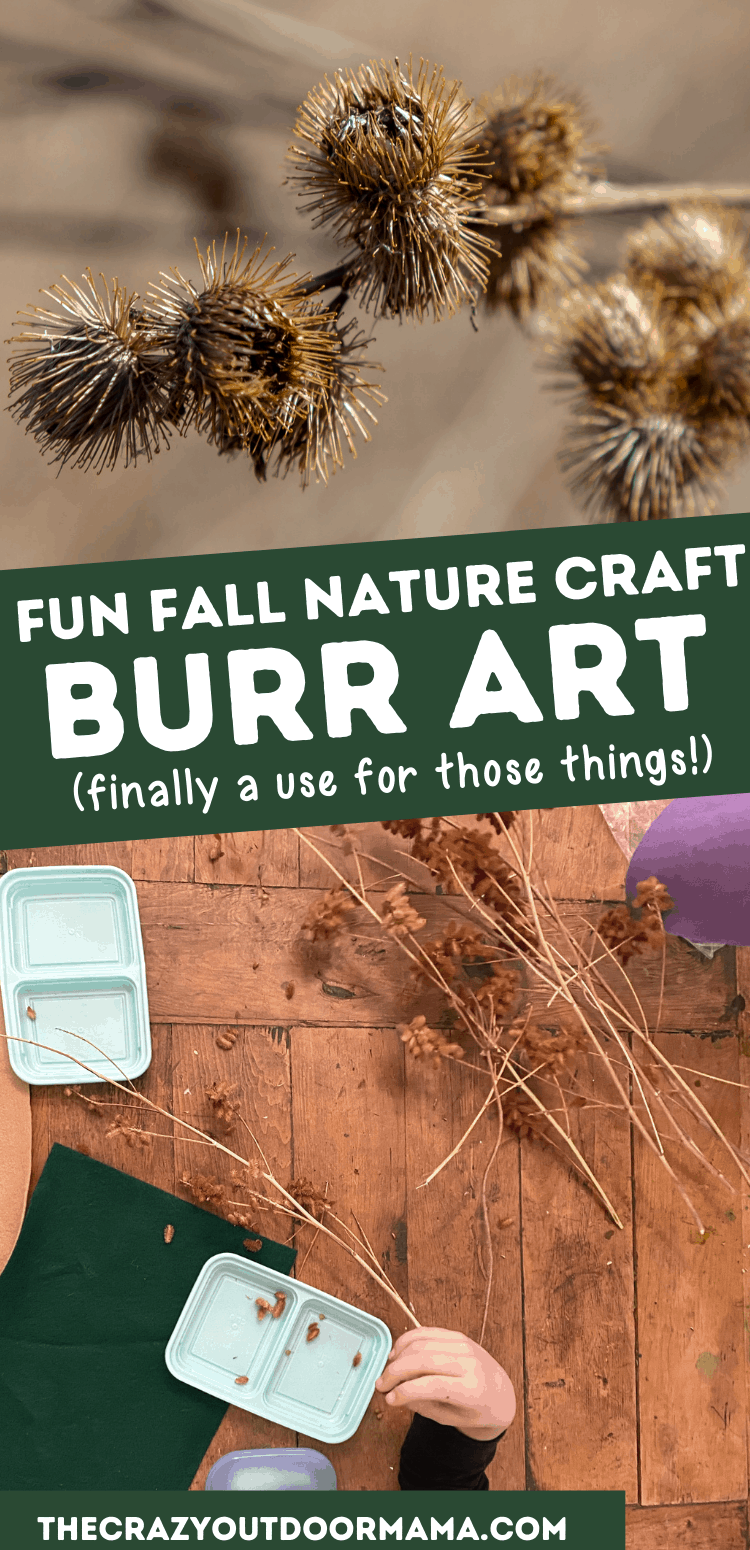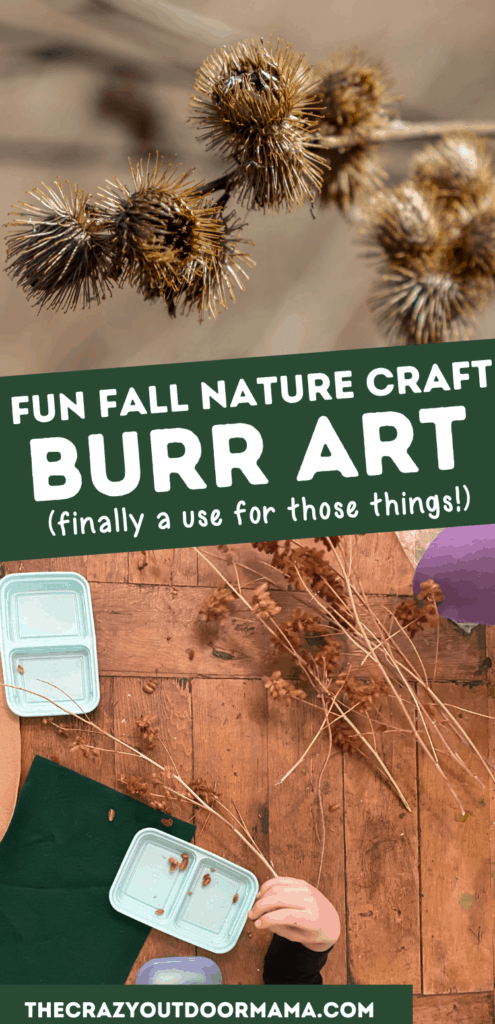 Latest posts by Stacy Bressler
(see all)