If you're looking for a fun craft to do that's just about free, then check out this "fall impressions" craft that can be enjoyed by kids (and heck… adults!)!
These are a perfect way to use all those "nature treasures" your kids get in a fun way – they can look for specific things they want for their frame, find them in nature, and lay them out just how they want!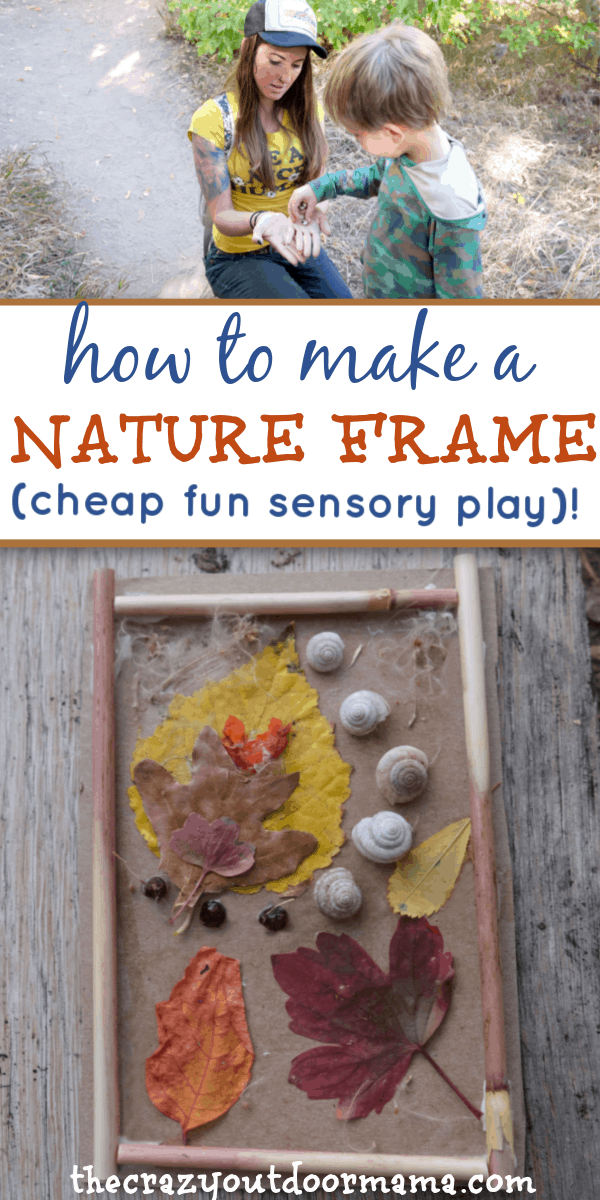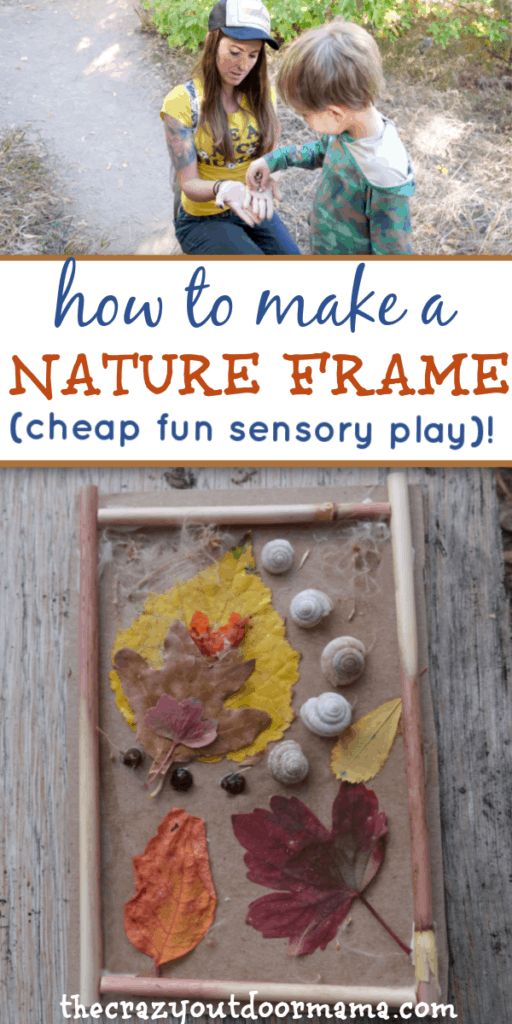 A great way to "frame" each season
I had initially wanted to call this a fall frame, since we used alot of fall specific items, but it could really be a way to get something from each season!
I think I'm going to update this post a year with a "frame" for each season even winter!)
It might also be a fun way to remember the little things that stuck out at unique or special locations such as the beach, mountains, desert etc.
Fall Impressions Nature Frame (fall craft for kids)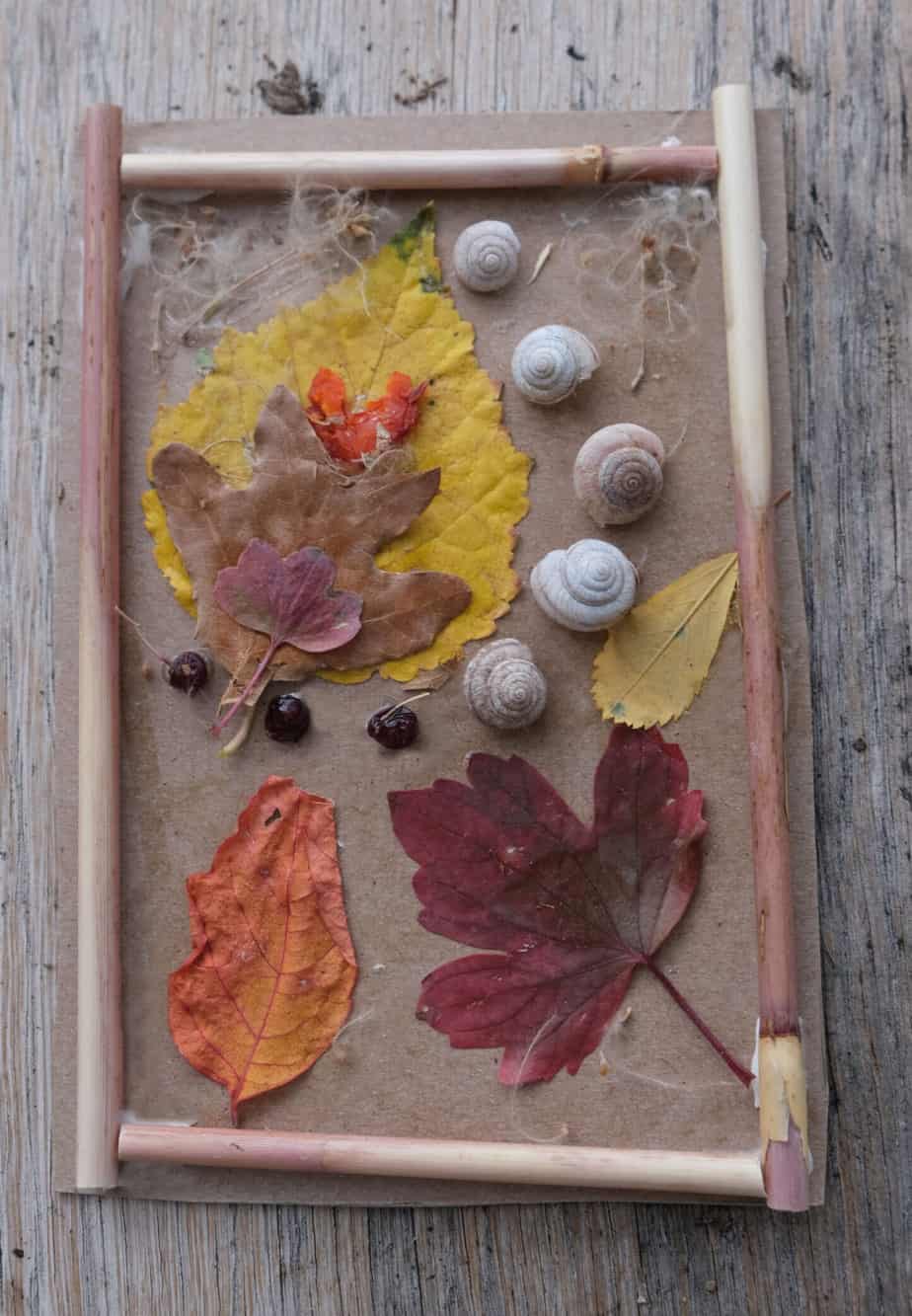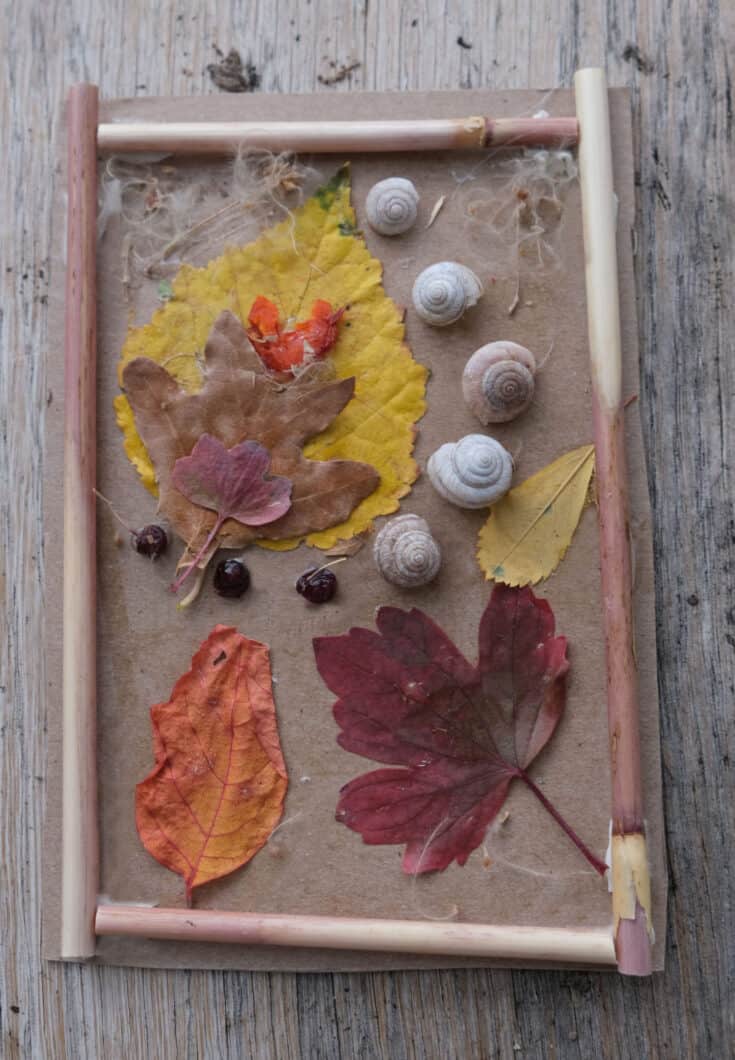 This fun and easy fall craft is an easy way to remember the favorite parts about fall!
Materials
Thin paperboard (ie cereal box type stuff)
Glue
(Optional) Mounting putty to hold the frames in place
Tools
Scissors
(Optional) Hot glue gun
Instructions
Bring something for the kids to collect and store small items of interest with during a nature walk / camp trip / explore
During your nature time, make sure the kids collect enough straight(ish!) items they can turn it into a frame (we used some reeds)
Cut out a rectangular (or whatever shape you like) piece of the paperboard. You can optionally use mounting putty or something similar to hold the sticks in place until you can use hot glue to make the more permanent once the craft is completed.
Let the kids create their fall impression art!
How did yours turn out? Here are some more fun outdoor craft ideas!
I had ALOT of fun with this craft – both helping my kids and doing it myself! The featured image for the article is the one I did – and I'm totally going to hang it up in my office =P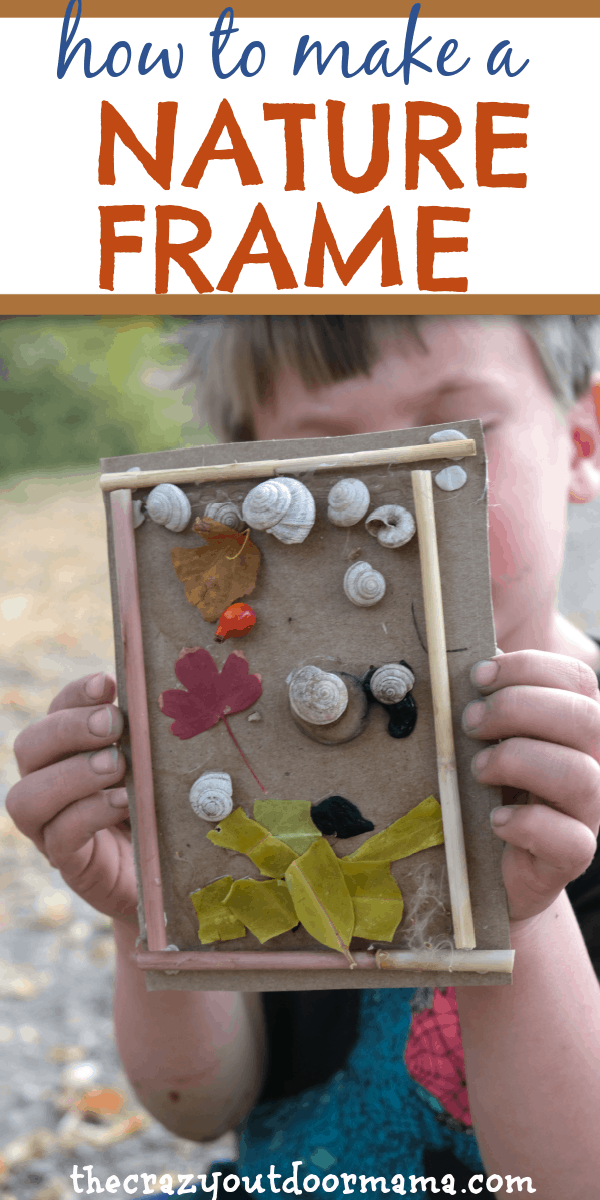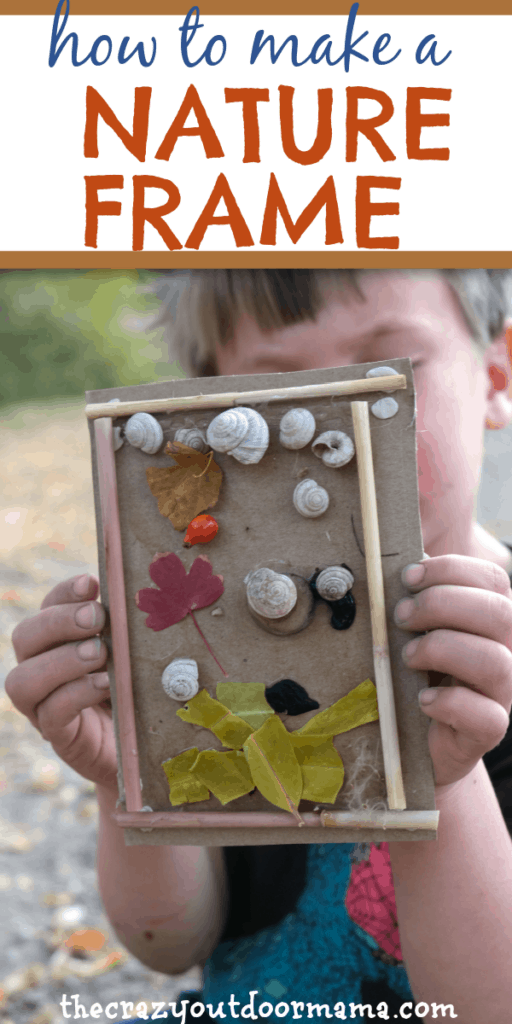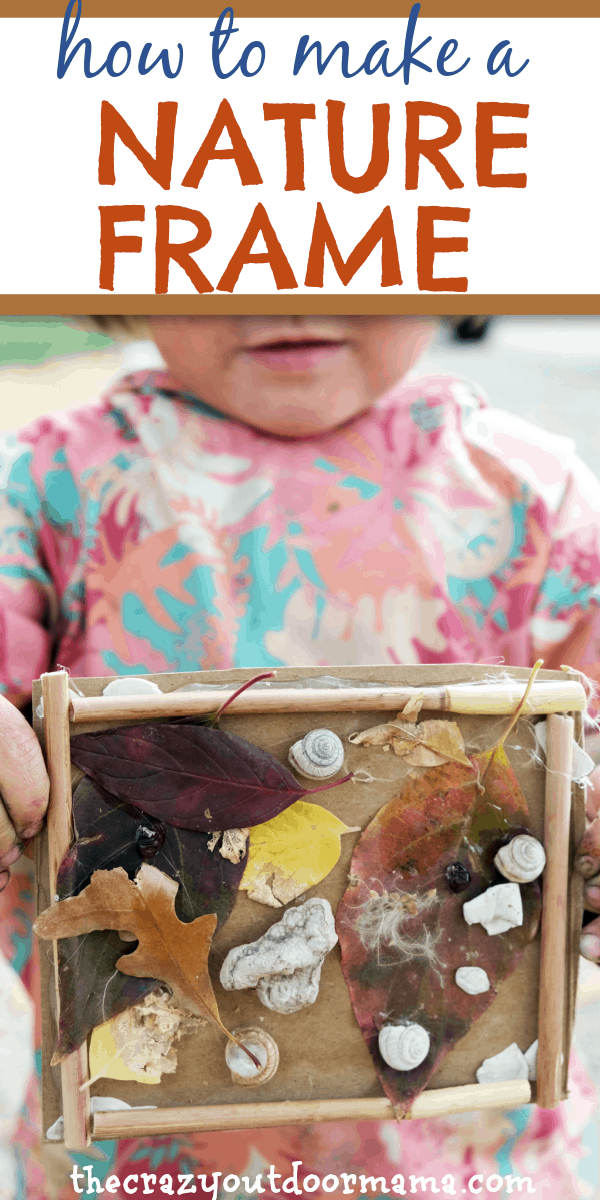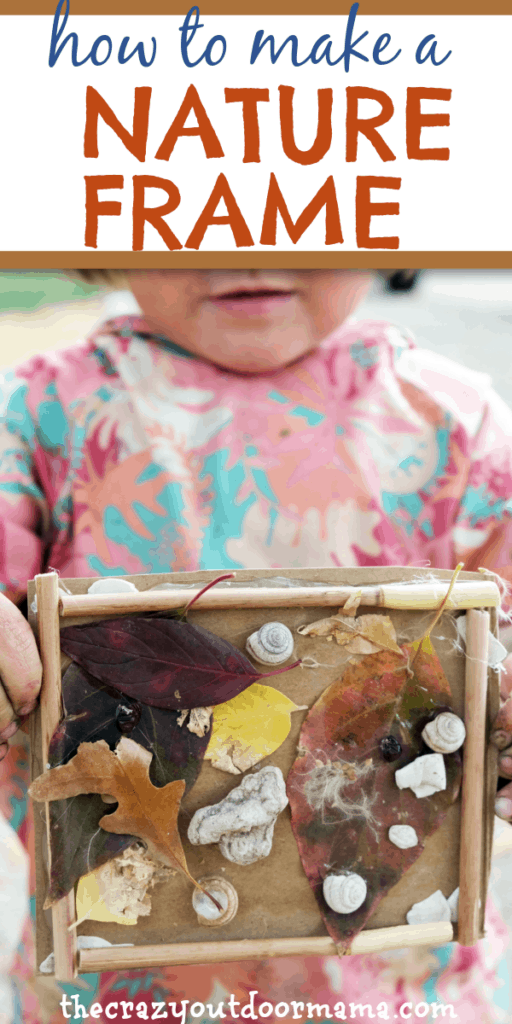 Latest posts by Stacy Bressler
(see all)