If you're looking for a fun, creative craft then you'll love creating a special Halloween scene with your kids in this fun, 3D project!
I had originally started it with just the haunted house as a lantern, but after seeing my kids use it to play with their toys after, I knew I had to create some other elements to make a full spooky scene! They aren't too spooky, and kids can choose to use as many or as little as they like.
The haunted house is easy to fold, and really looks even cooler if you can get your hands on one of those flickering electric tealights.
Here we go!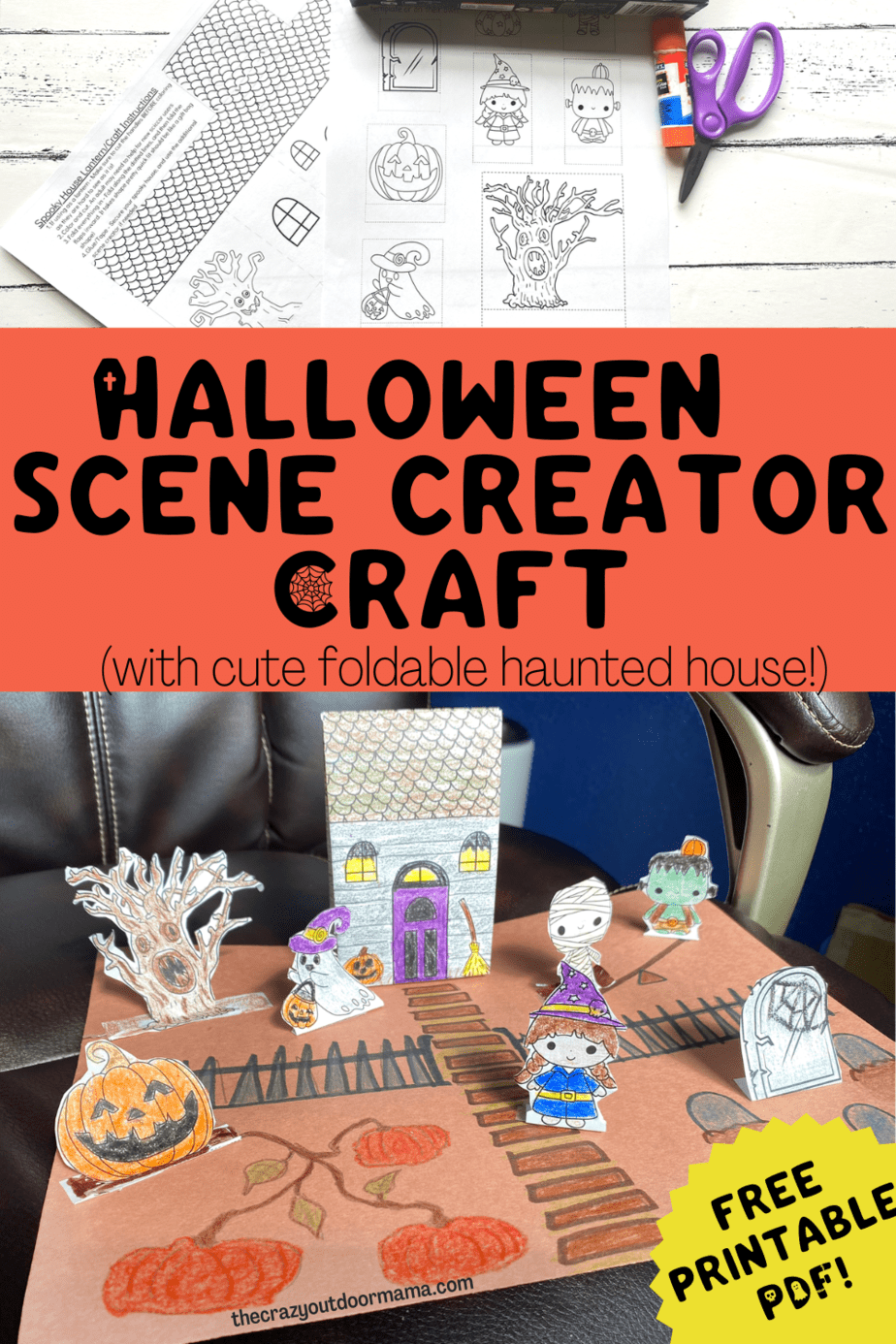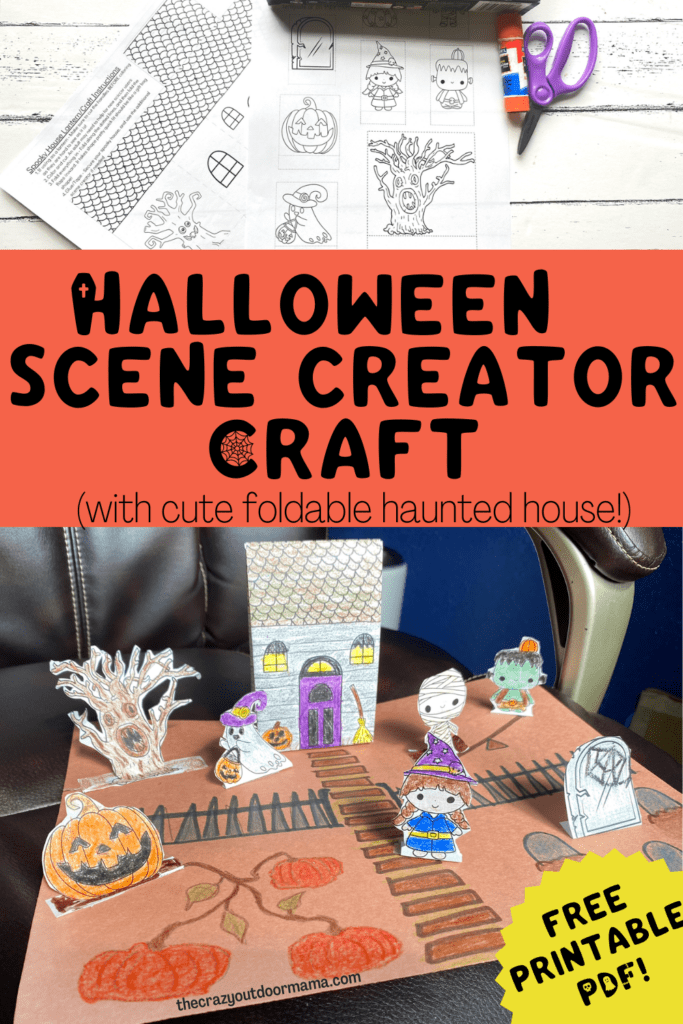 Directions to create this cute printable Halloween scene
Don't be intimidated by the house folding! The house template was orginally a gift bag template, so as long as you know that general shape the folding is pretty self explanatory.
Yield: 1
Adorable 3D Haunted House Scene Creator Craft - Free Printable!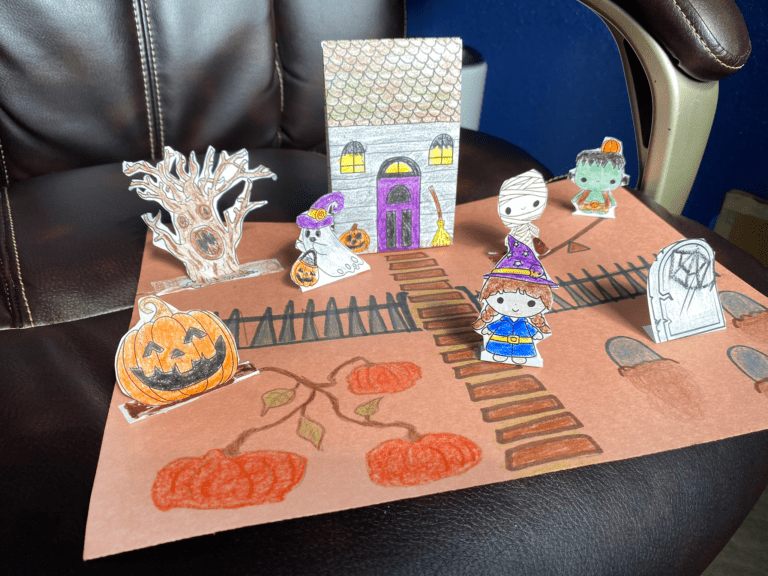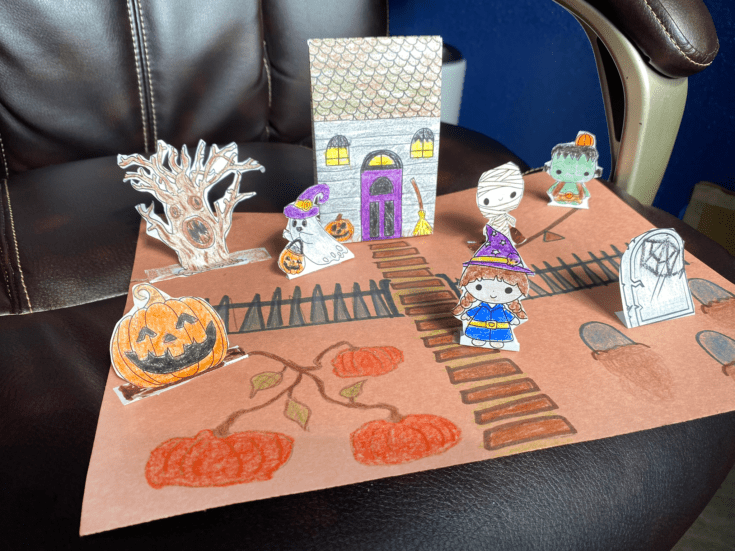 Get the spooky creativity going with this fun printable activity where kids get to design their own Halloween night scene using provided printable elements. The haunted house is 3D, and each of the cute Halloween elements has a foldable section so you can glue it in place wherever you like!
Materials
Haunted House and spooky character templates
Construction paper/cardboard
Crayons/markers
Glue (double sided tape is easier though if you have it)
BONUS - Flickering Tealight candle for inside the house!
Instructions
Color the house and whichever other elements your child would like to use
Cut everything out - I made dotted lines around the elements so that more of this project is doable for new cutters (you can just cut next to them if you like to, obviously). Make sure you leave the blank box under the characters - this is for gluing/taping onto the paper later! The haunted house may need help from an adult to cut the flaps.
Fold all sections of the haunted house IN - I think starting with the bottom flaps is easiest. You should be folding them IN, so when done, they should be behind the house, not in front! Now fold the house itself - there are faint lines to fold along. It's easiest to just look at the picture below for reference - you'll soon see the gift bag shape appear and will understand how to fold it.
Secure it all in place - I found it easiest to use double sided tape, but now just put it all together! There should be a long thin flap along the corner/side and the bottom flaps to secure. The top just folds over, and it's up to you whether or not to permananly close it or just use a small piece of tape so that they can play with it later.
Glue t down in your scene and draw more details - The details and coloring on the construction paper/cardboard scene are definitely way easier done before gluing on the rest of the elements! Some ideas include a pumpkin patch, fence, spooky walkway, trees, graveyard etc
Glue on (or play with!) the other Halloween elements - We opted to glue on the decor (pumpkins, tree, ghost, gravestone etc) and leave the characters glue free so they could be moved around and played with!
PERFECT for a homeschool Halloween project or Halloween party day at home
I don't know about you, but I LOVE a project that is easily dividable and managable for multiple kids. We split it up so that coloring was in the morning, cutting in the afternoon and then finally creating the scene at night!
I also added easy to cut dotted boxes around each element so that you don't spend the whole time cutting stuff out for your new sciccors users!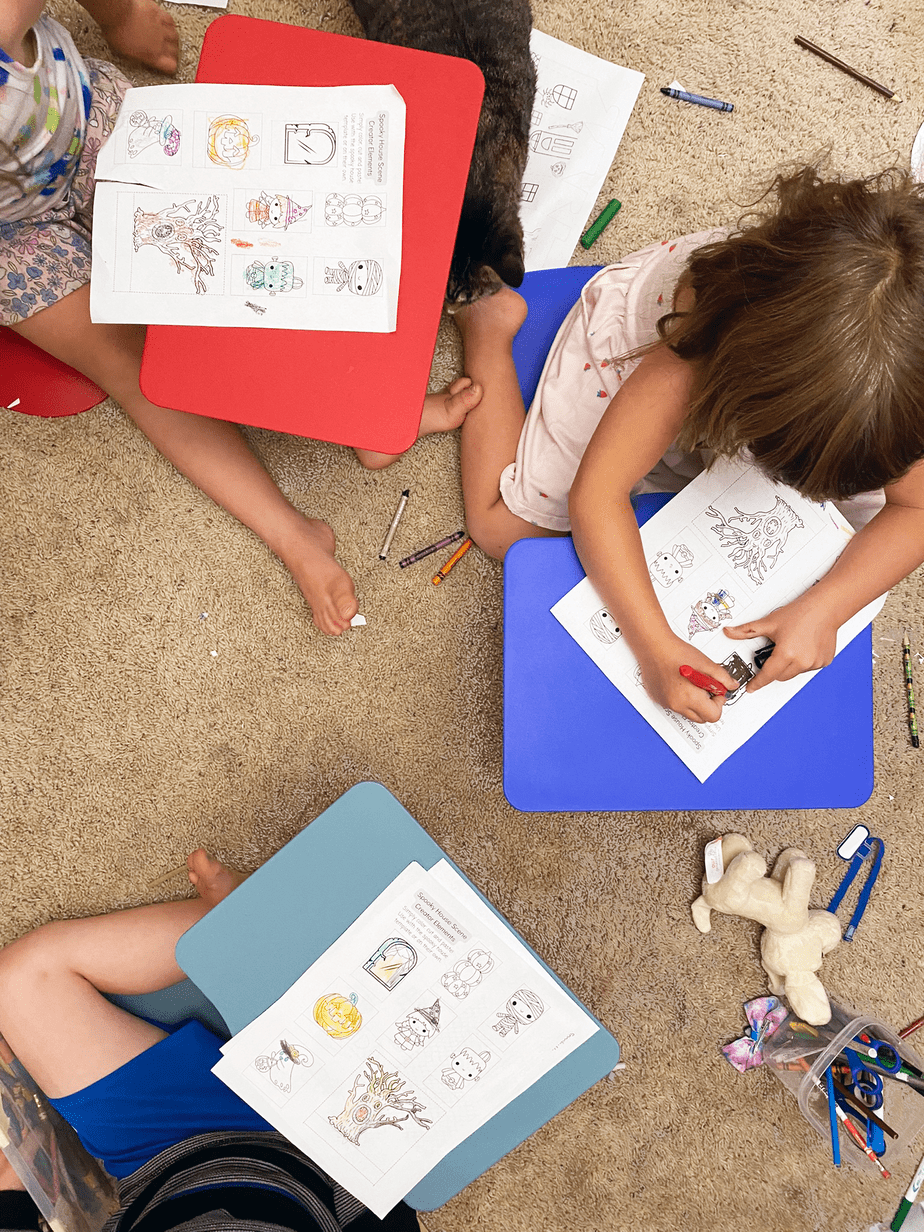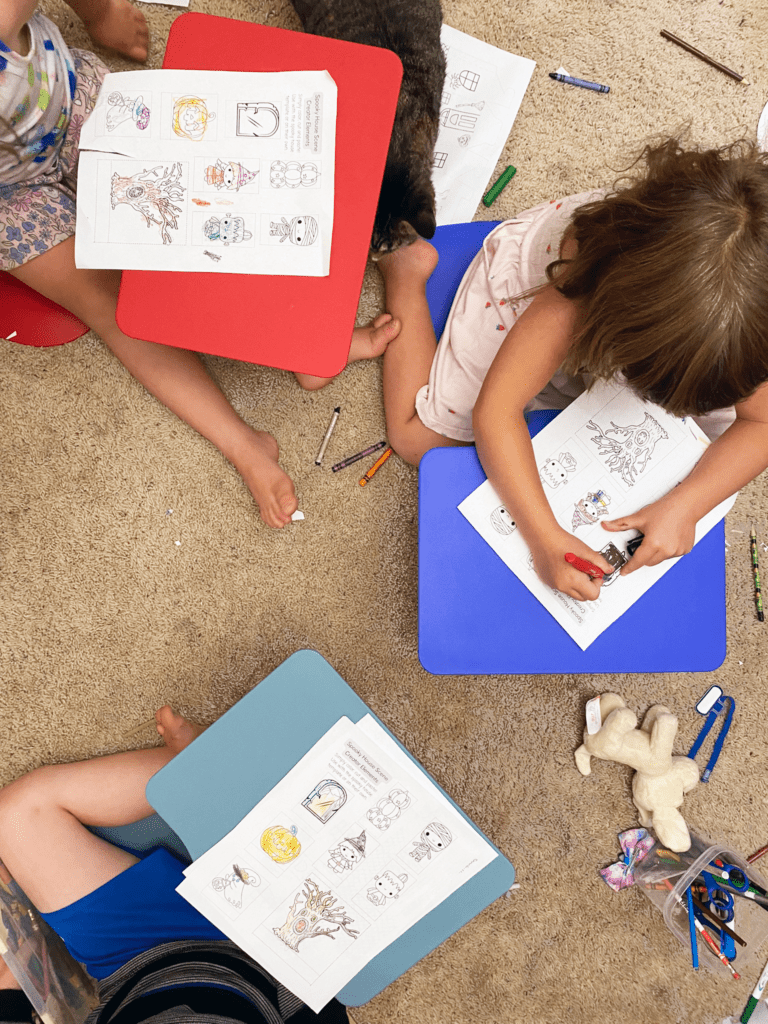 Download the printable Halloween scene creator templates here
These templates are free to use for personal use or teachers – I hope you enjoy!
As always, please do not resale or reshare any portion of this – it took time for me to design and create!
Head to download template PDFs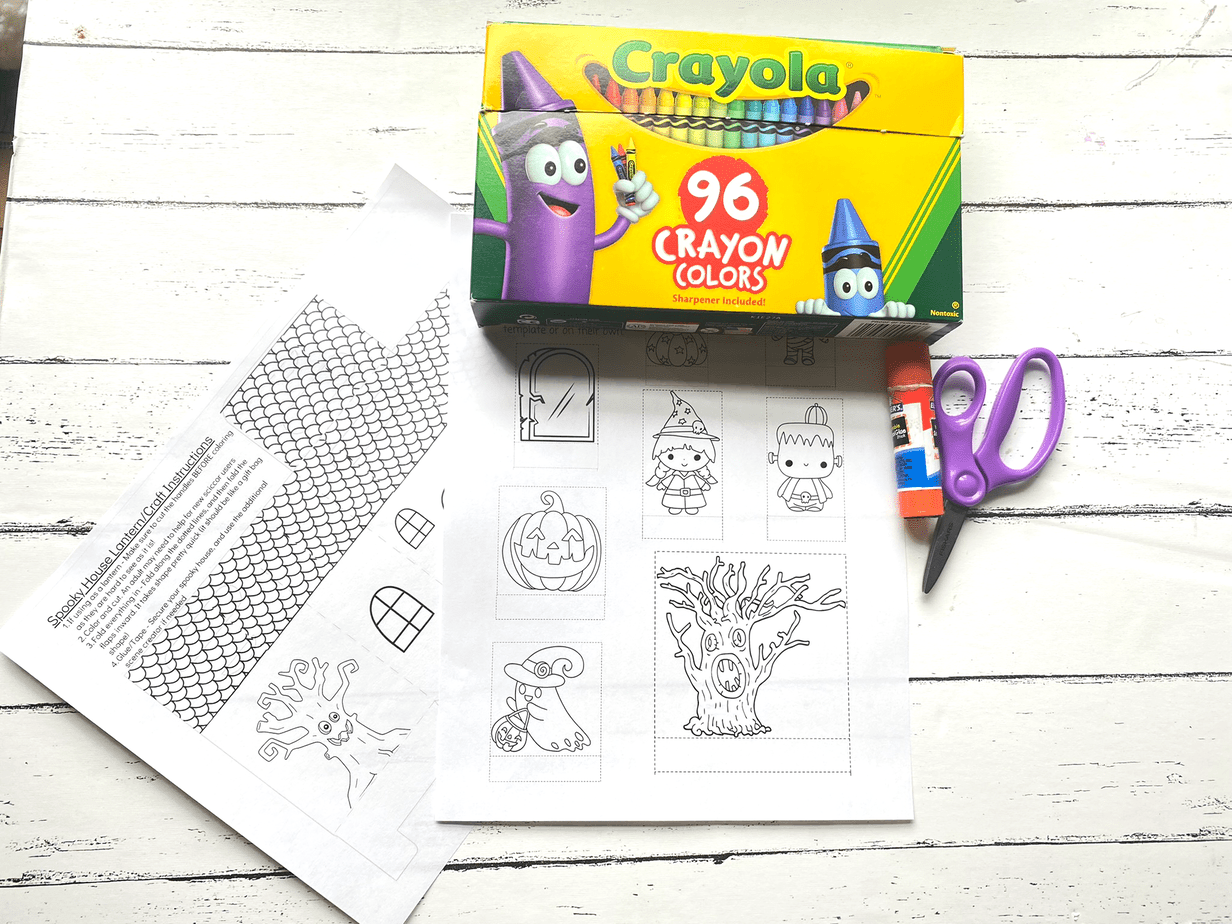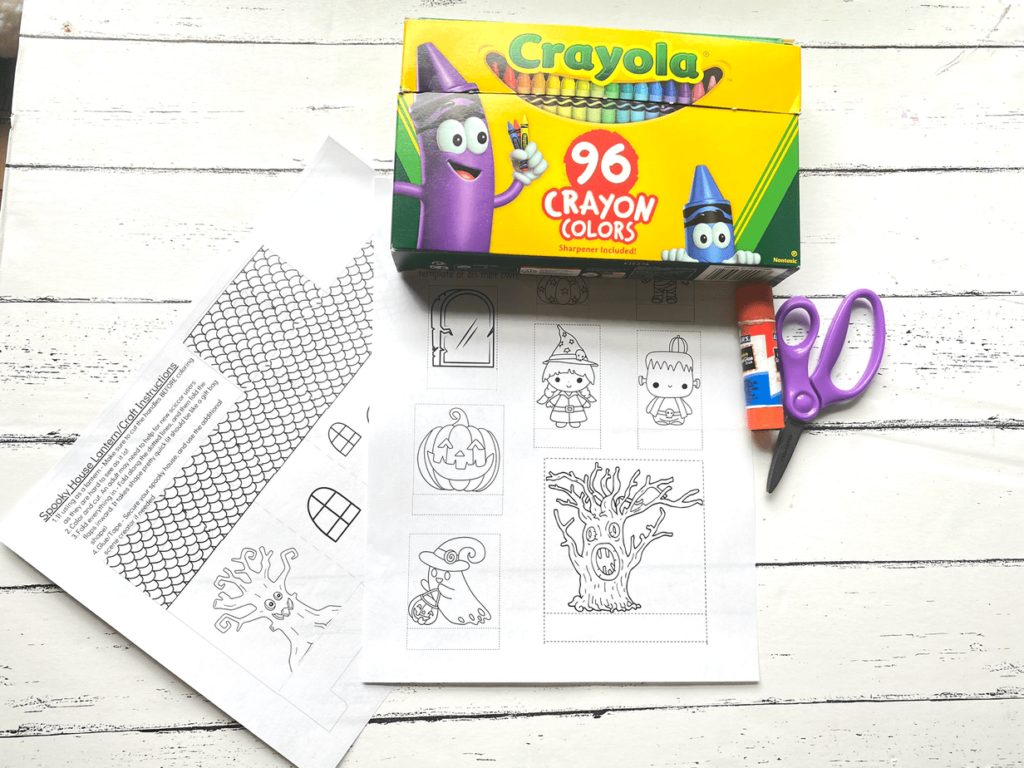 Check out my other Halloween crafts!
We are definitely a family that LOVES Halloween and all things spooky – jere are some other craft and activity ideas to try this Halloween with the family!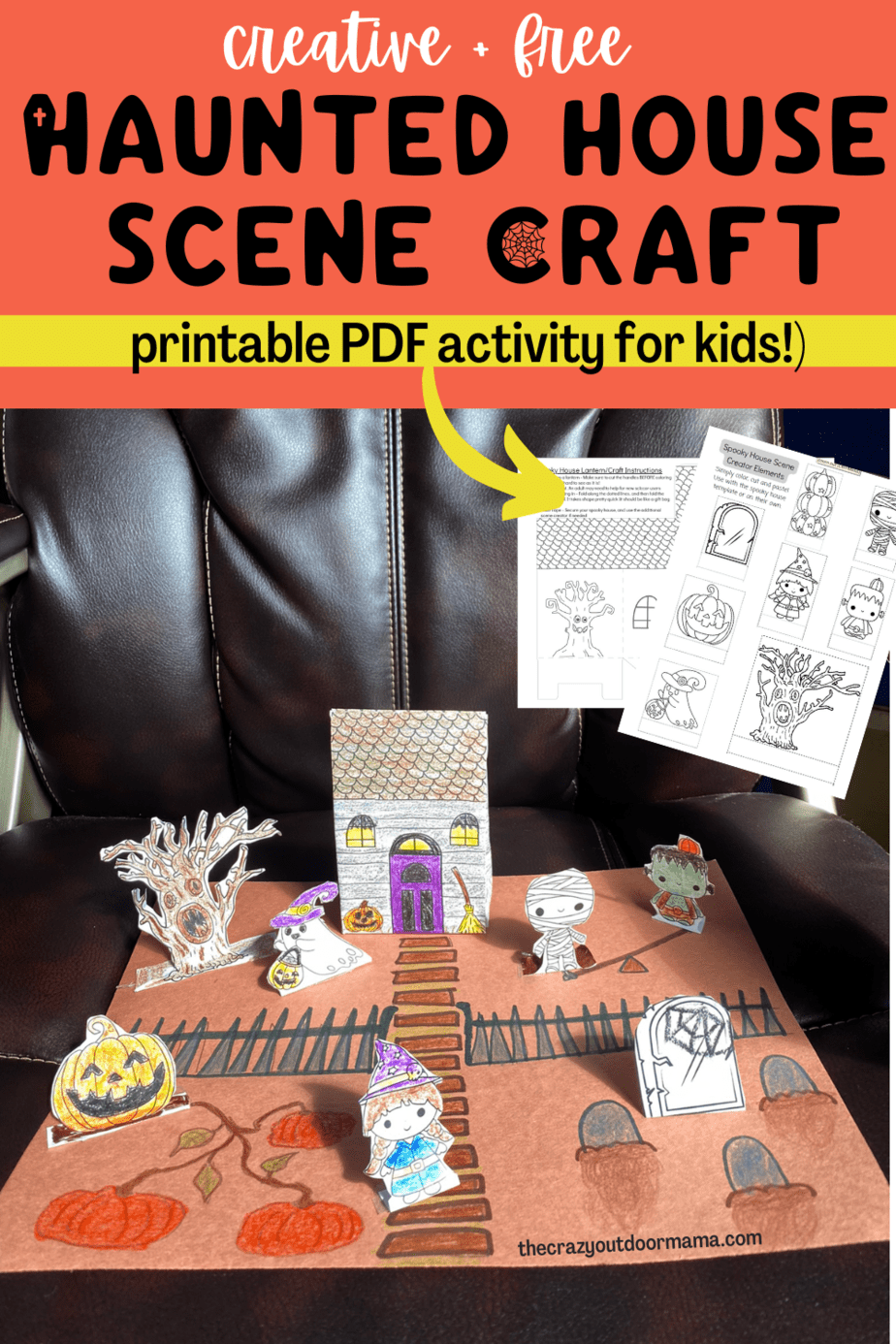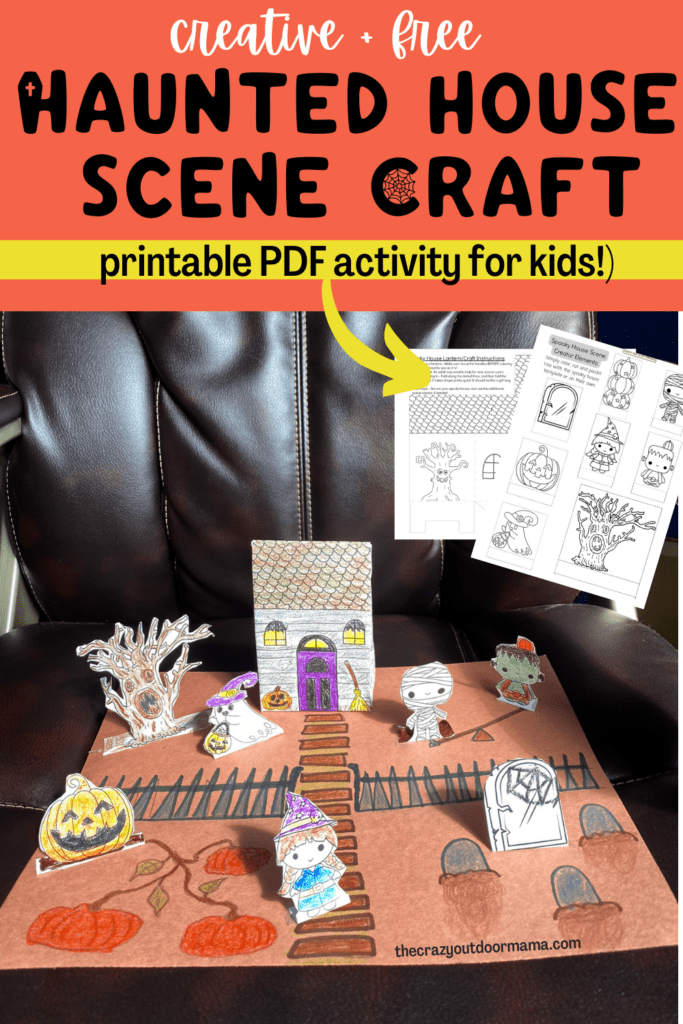 Latest posts by Stacy Bressler
(see all)