I know a hot topic when you're an expecting mama is learning ALL the best natural birth techniques – what to read, positions to know, and how to make it through the pain and keep your calm (sort of!)
I had an easy, natural normal delivery with my son, however an epidural birth with my twins (it was the only option given to me based upon the possibility of an emergency C section should one of them change positions).
Anyways, I have had both experiences and there are pros and cons to both!
Today, I wanted to go over the best natural birth techniques I've found from myself, as well as 100s of moms in my local mom groups!
Here we go!
P.S. I wanted to let you know that I am an Amazon Affiliate, and will receive a small commission should you purchase anything through my links!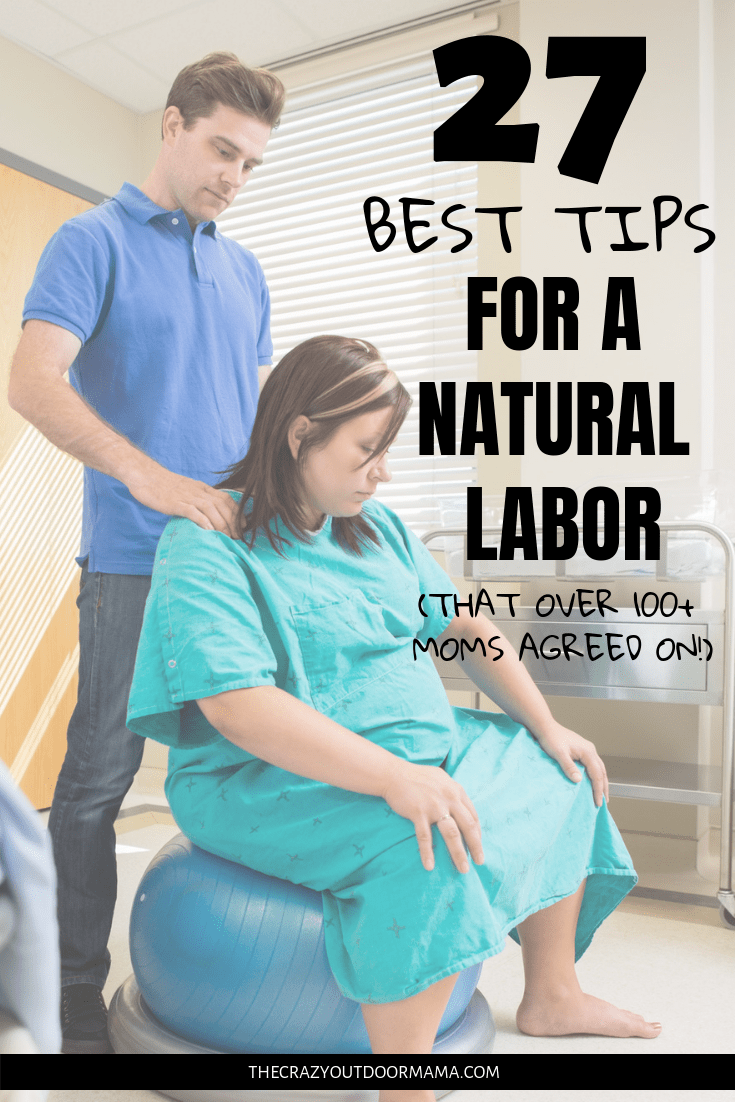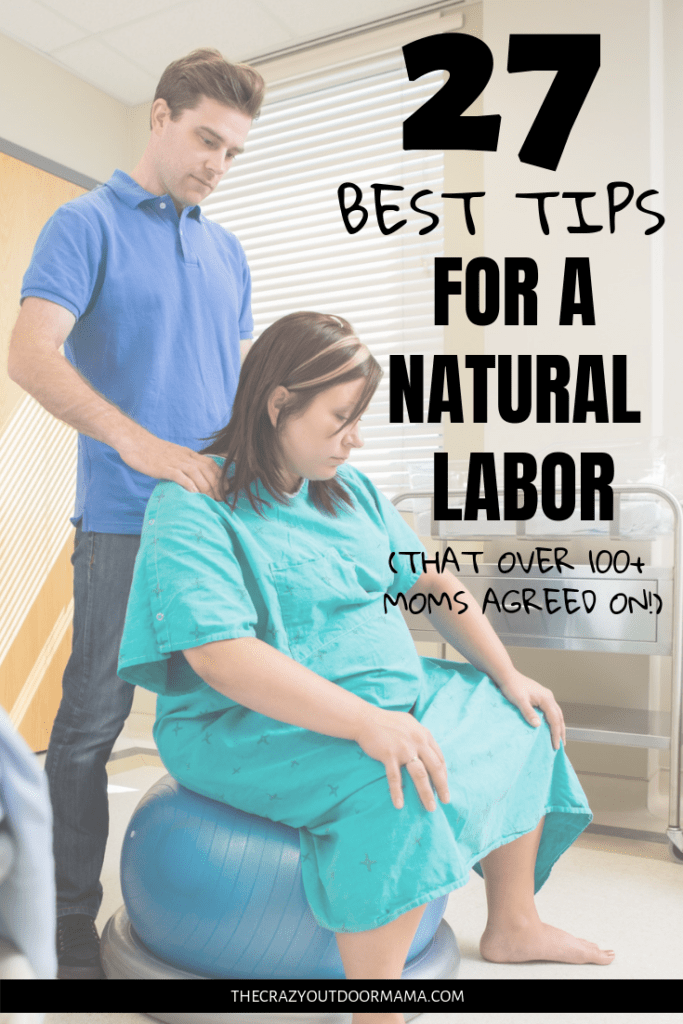 Best books to read to prepare for a natural birth
You would be best off buying one of these that best suits you, and if you are interested, renting the rest!
Each book has it's little gems of information and differences, however all are very highly rated and talked about in the natural birth community!
Natural Birth the Bradley Way
The Bradley Method book offers actual examples and exercises for birth. It includes the various ways natural birth can start, and covers popular methods such as water birthing! It's a staple that's been around forever, and has tons of helpful pictures!
Ina May's Guide to Childbirth
This book is alot more "natural" when it comes to childbirth in terms of really focusing on meditation and such.
There are tons of birth stories the give confidence to mothers seeking a natural birth as well as practical advice.
Ina May has been a midwife since the 1970s, and was inspired by the low mortality rate and gentle birthing she witnessed from Mayans in Guatemala. She has attended over 2,200 natural births – she knows her stuff!
Active Birth: The New Approach to Giving Birth Naturally
This book, unlike alot of other natural birth books (you might notice that I have left out some popular ones such as husband coached birthing and hypnobirthing) is full of practical guidance to prep for natural birth (stretches, expectations, etc) as well as how to actually execute that in the hospital room!
This is a really highly rated natural birth book just due to the fact that it's not full of fluff and theories.. it's science based, real things you can do to increase you chances of a great natural birth!
Don't forget to print out your birth plan so that everyone knows what you want (in a nice way!)
I've heard it said over and over again from friends in Labor and Delivery that being nice is one of the best ways to get what you want!
I know natural birth is important to you, but as the saying goes " You attract more bees with honey than vinegar" (I think that's how it goes anyways!)
So I created this free printable birth plan that is very clear and includes these topics
Your name, room number, doula/midwife's name as well as names of allowed individuals – this helps doctors and nurses know who to talk to, as well as not having to bother you with asking who's allowed in the room should your stressful relative demand in!
A kind note to the labor and delivery team you'll be working with – Kindness is key. Yes, they should follow your wishes anyways… but it helps to be nice!
A list of common practicies you would like to avoid – This includes epidural pushing, discouraging internal checks and excessive monitoring, refrraining from receiving pitocin as well as a line to write down who to consult should your plans need to change (such as a doula who will be able to veryify if it's really neccessary)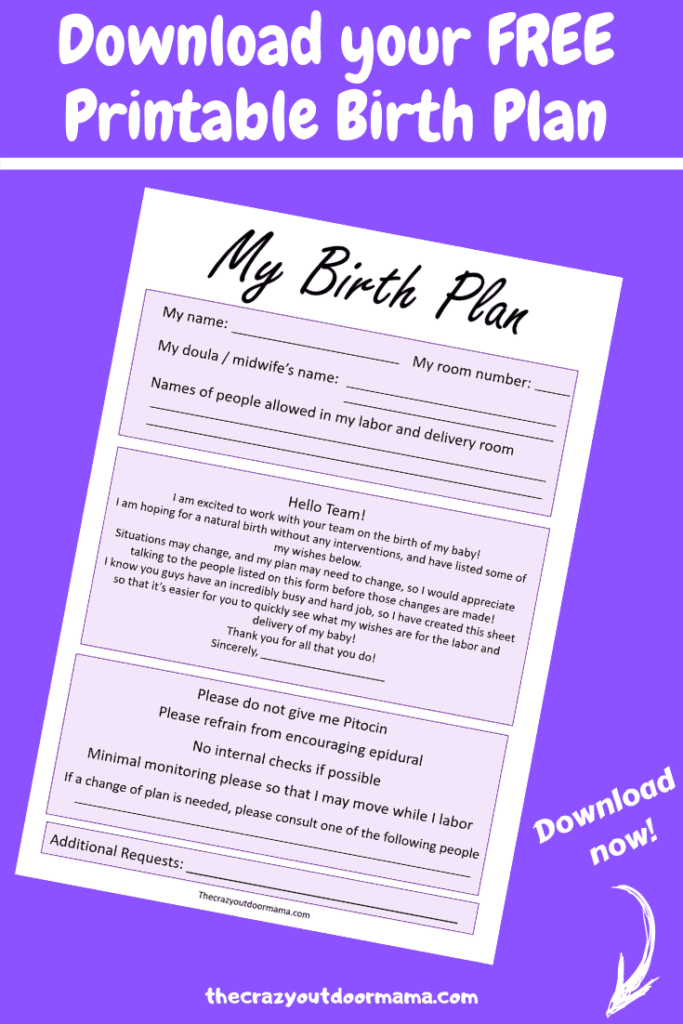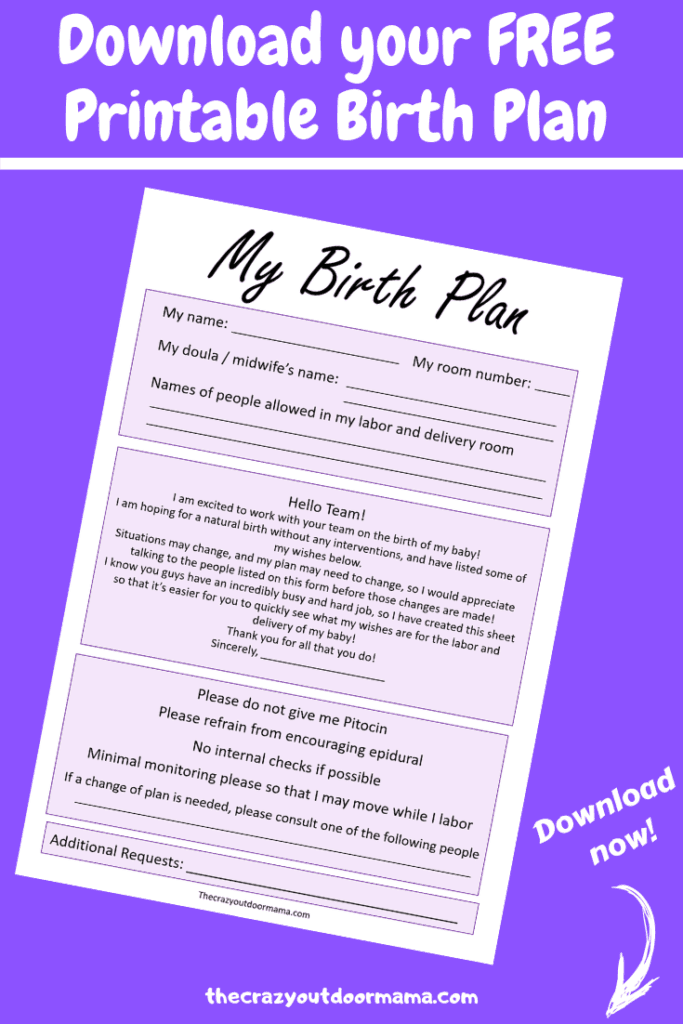 How to make a normal delivery less painful and successful by preparing!
Prep work is definitely important to ensuring you get the closest birth that you plan for! Here are some tips to make it happen!
Hire a doula – if you have the means, a doula can make or break your situation! They are an advocate for you, and will stick up for your wishes when the doctors start pushing for interventions that aren't neccessary. They will also get to know you and the signs of your body, and be able to tell you how to get through the pain, as well as help your partner assist you!
Make a birth plan – This could be as simple as a bulleted sheet of paper. Make sure to thank the nurses and doctors for being considerate, and try not to come off to snarky! After all, if these people are in charged of trying to help you, you don't want to tick them off from the get go!
ONLY allow people who will contribute to a CALM environment in the labor and delivry room with you! – Just because your mom is your mom doesn't mean she will help with your natural birth! You may not have that relationship, or she may hate seeing you in pain and keep pushing for intervention! This includes your pushy sister in law who wants to be involved in everything – this is YOUR birth. She can deal and wait outside like everyone else! You don't need ANY negative energy in that room!
Have an emergency word or phrase – This is really important. Have a phrase that only your partner or doula knows that means you are ok with an intervention such as an epidural. It's common to scream for one at the end (too late though!) however if labor progresses over days, it could mean your are too stressed out and your body has just stalled due to that. My cousin was in labor for over 36 hours, and once her midwife finally advised her to get an epidual (and she listened) her baby was out within hours!
Take a tour of the hospital – If you are giving birth in a hospital, be sure to become familiar with it. Ask about what birthing assistors they have available, such as a bar to hold on to and squat in the bed, a tub, bouncy ball, etc. This will help you be able to plan your labor, and know what you can use and what you can bring with you! It also helps to have seen the hospital room you might birth in at least once, so that when you do get there, you don't go into shock and freak out! This can stall labor, and increases the possibility of interventiosn!
Watch "The Business of Being Born" – This is a big one. Check out the trailer here. Did you know that the US has the second highest infant mortality rate in the developed world? Crazy right? Find out how, in alot of hospitals, birth and delivery is very much a business, with speed the top factor to make room for more paying patients in the beds. I won't talk more about it, because I want you to make your own decisions about the material! Anyways, it was eye opening to me and really provided alot of motivation to try for my natural birth!
Watch natural birthing videos – This can be immensley helpful to gaining confidence that you too can do this! Movies and doctors tend to potray childbirth as this awful thing that women aren't able to handle. They show woman screaming and convusling, when the reality is that alot of woman are capable of natural birth if mentally and physically prepraed!
Make sure your chosen doctor is on board with natural birth – Don't drop that bomb once you get to the hospital! Talk about things before, and make sure they know your wishes. Talk about what circumstances would deem interventions such as pitosin (contraction stimulator) or an epidural necessary.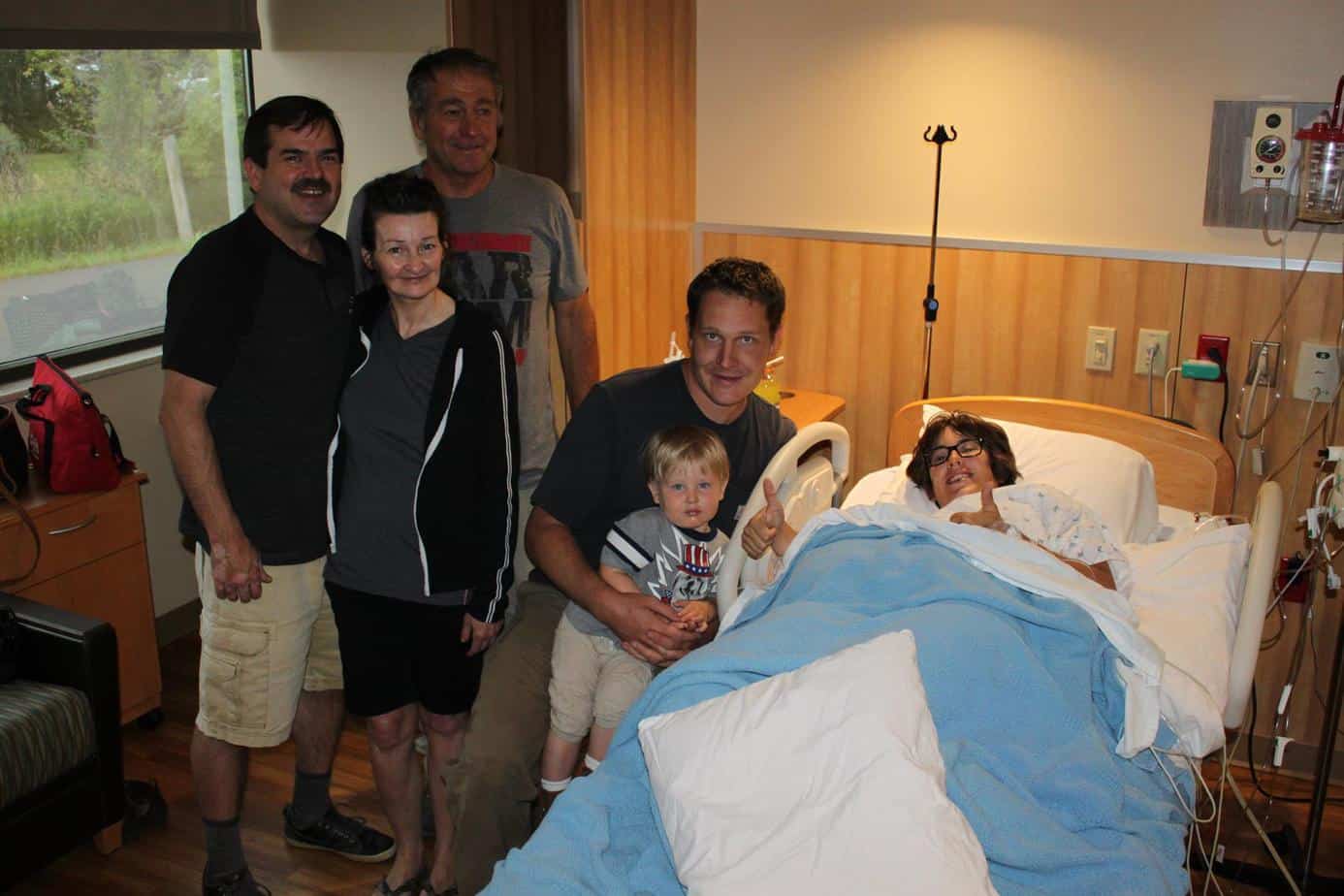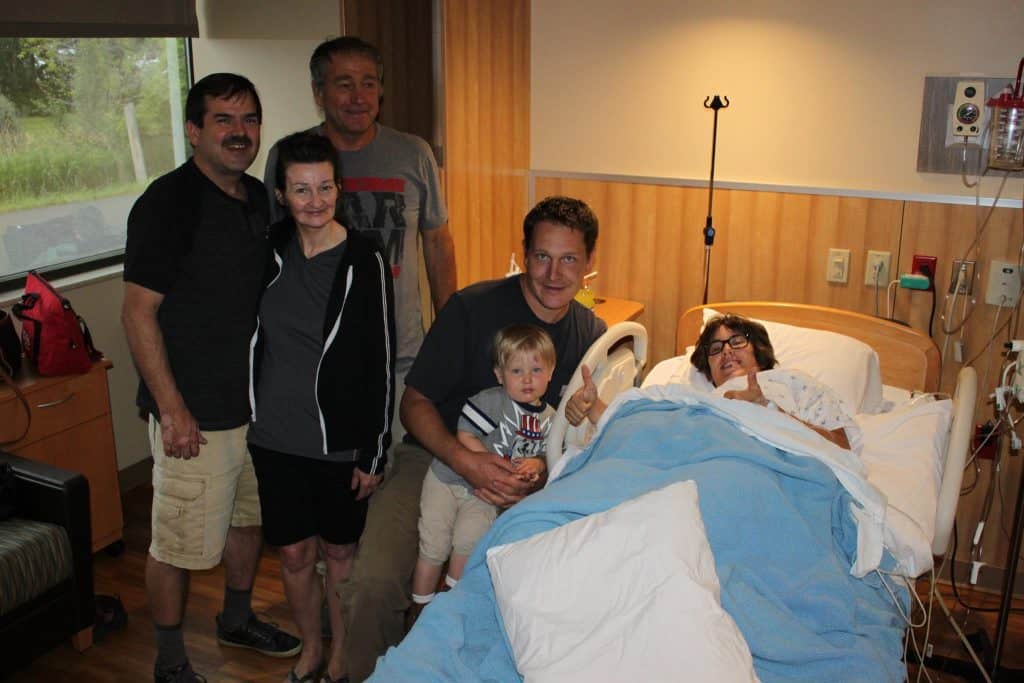 The best way to give birth without pain… naturally!
Some of the natural birth techniques alot of midwives and doulas recommend is lots of movement, laboring at home as much as possible, and low amounts of monitoring. Here's a list of specific things to make sure you do at the hospital!
These methods will help lessen the pain of birth, and reduce the need for painkillers such as an epidural!
Please remember that if you have a high-risk birth (such as twins!) then alot of these options won't be available. Sometimes modern medicine has something right, and things like monitoring and checking babies positions are vital to their survival.
These tips are mostly applicable to healthy, normal pregnancies. However, I am NOT A DOCTOR, so all these must be discussed with your midwife or doula before hand, then passed along to your doctor!
Ask for intermittent monitoring – This means you won't have a bunch of monitors attached to you the whole labor, allowing you to move much more freely and have a less painful labor!
NO internal checks – Doctors like to check your status often (effacement, dilation, babies position etc) however none of it is necessary according to many doulas and midwives. This increases the chances of bacteria to enter your body. It also throws off your "flow" if your deeply focused on your labor!
Use a tub if available – the warm water can be very soothing to birthing pains! Water birthing is a "thing" lately for a reason!
Use a birthing ball to help with pressure – Most hospitals do have this option, and if not, bring your own! Bouncing up and down gently on the

birthing ball

can help keep you focused, reduce labor pains, and help get baby in an ideal position for birth!
Labor on hands and knees or in a squatting position – Giving birth on your back is one of the most painful, least efficient ways possible! You want to open your birth canal as much as possible and allow gravity to help your baby descend – none of which just laying down helps with! Not all hospitals allow this, so be sure to find out ahead of time if possible!
Sit backwards on the toilet – This is a surprisngly comfortable way to labor! You are still upright, and the support from the toilet is really helpful when you need to get through a contraction!
Get an IV set up beforehand – This is just nice to avoid multiple stabbings by a needle mid contraction should things go bad! You don't have to have the IV fluids actually in the whole time – this is just the receiver portion of it that will be ready to go already in your arm in case of emergency!
Use counter pressure – If you have someone available to help you, such as your partner, doula or midwife, let them help with the pain! Counterpressure (pushing on hot areas such as your lower back during strong pains) can really help with your pain management, as well as your mental game by feeling supported!
Tips to get through contractions during natural birth
There is usually a break between contractions – think that you can do anything for 1 minutes. Make it through that one minute, and then rest once it's done!
Don't tense up during contractions – focus on one item in the room and breathe out the whole time
Feel free to do controlled moans during contractions – sometimes making low controlled noises can help!
Invole your husband if possible (or anyone else!) to provide distractions! Jokes, a tv show you like.. anything to distract from focusing on just the pain of the contraction!
When it comes time to push… how to finish strong!
There's alot of pain followed by alot of absolute euphoria when it's time to push! Here are some great tips to get through the last hurdle!
This section is short because compared to how long every other part of labor is… it's a short process (once you start pushing, most natural birthing mamas have that baby out quick!)
Push like your pooping! – I know it sounds unpleasant, but it's the best way to get baby out! There is no secret way to push – alot of women don't push right because they are afraid of the side effect.. actually pooping!
Speaking of pooping.. you will likely poop during labor – Yes, almost everyone has done it. And you know what that means? Almost every doctor, labor nurse, midwife and doula has seen poop too! No one EVER talks about it or brings it up, so don't worry about being embarrassed once it happens. They usually will just clean you up without mentioning it! This is pretty normal – after all, as I mentioned above, you are pushing like you're pooping!
The "Ring of Fire" is real, but very short – This is the last stage of labor! It's when your baby is "crowing" or his head is starting to come out! To me, it felt like a pack of wolves was tearing me up down there.. but it lasted less than 30 seconds and I instantly forgot about it. You will too! MANY women have felt that indescribable pain, and MANY women have made it through to be rewarded with their beautiful new baby in their arms soon after!
Don't forget to pin this for when it's your turn to rock your natural labor!
Natural labor is an amazing experience – it's pretty crazy how fast you forget the pain as soon as your baby is in your arms!
But I also want to mention this – no one gets a medal for the way their baby was born!
If you know you absolutely cannot tolerate pain, then special breathing techniques may not help you as much as you hope.
The best advice I have is to always be mentally prepared for change should things go bad, or if it just isn't working!
I had a freaking wonderful epidural birth! I had a freaking wonderful natural birth!
There are risks associated with each – make the decision for what's best for your and your baby's health!
Check out these articles too soon to be

mama

!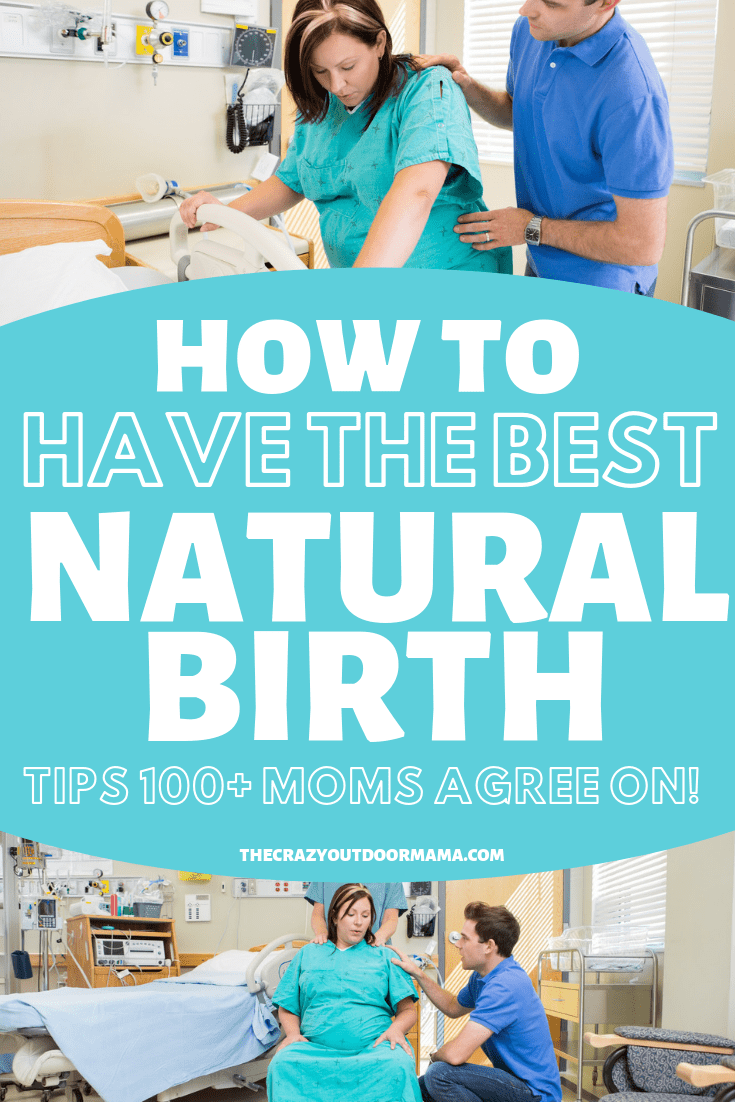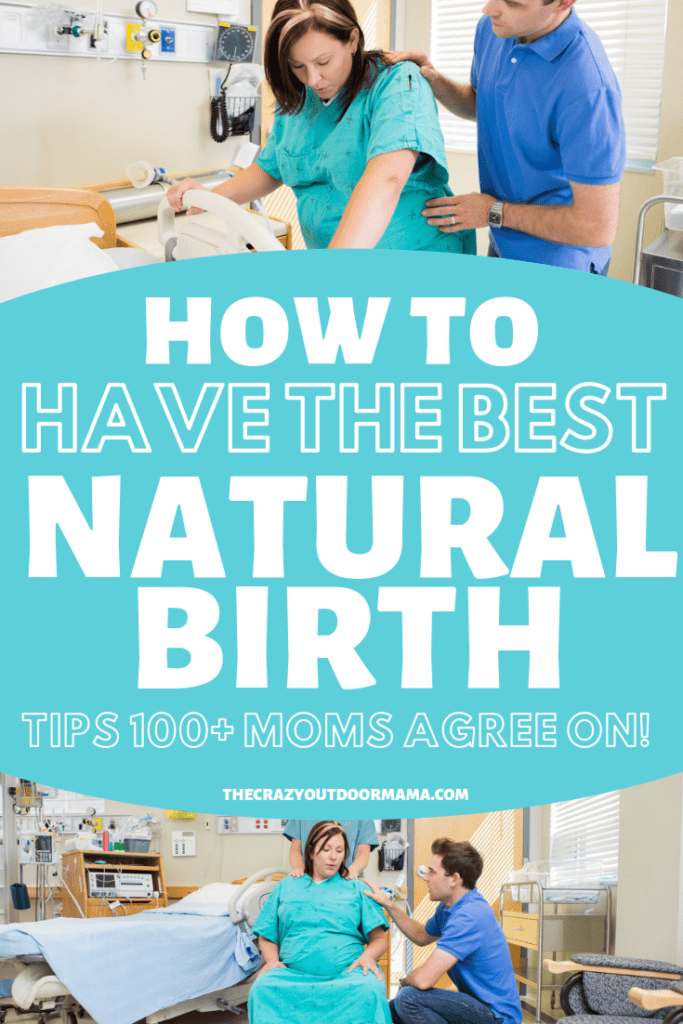 Latest posts by Stacy Bressler
(see all)