Whether you're looking for some educational fun for a family lake trip or just looking to learn more about frogs and their life cycle, this pond jar craft and activity pack will be perfect!
My family recently visited a local spot called "The Beaver Ponds" for a day of kayaking and paddle boarding when we encountered "Mermaid Grass". It was really a combination of a lot of grasses and pond/lake life, but it got us curious to learn more about what might live inside – specifically frogs!
My kids could not stop talking about mermaid grass and how magical it was so I figured I'd take advantage of an opportunity to make our own magical mermaid grass pond and learn some about frogs who might live in there!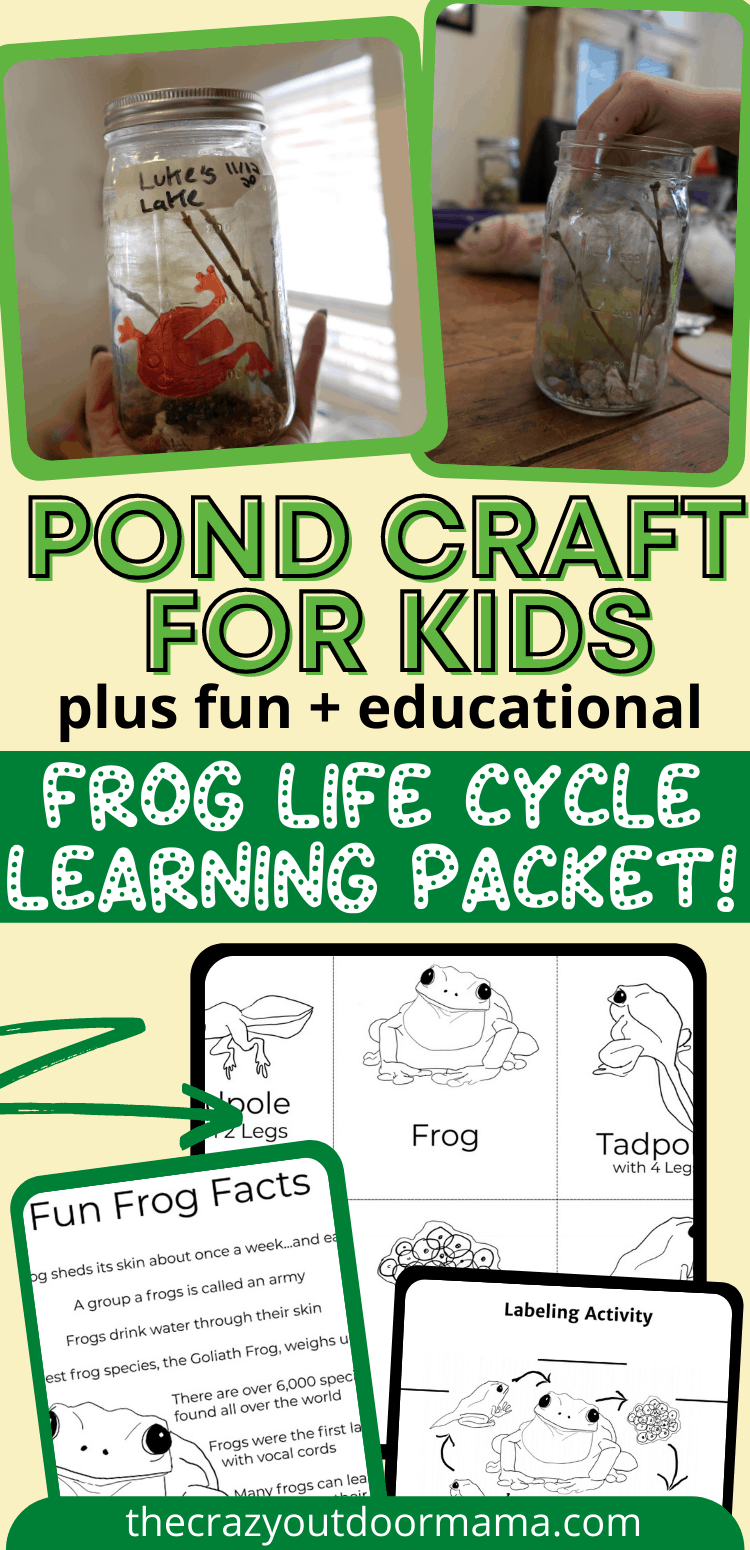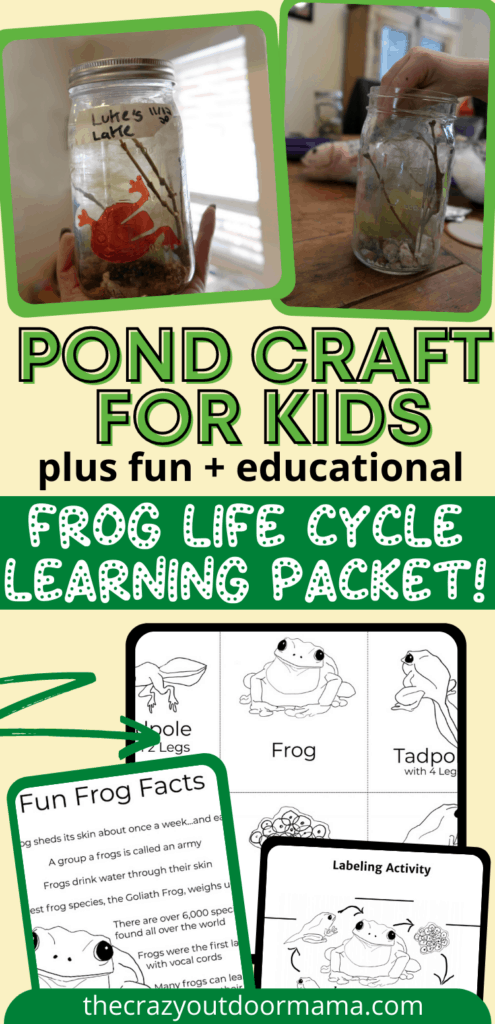 How to make your own mini pond at home with kids
This is mostly a creative craft, but it does help to point younger kids in the right direction if needed!
"Pond in a Jar" Pond Themed Craft for Kids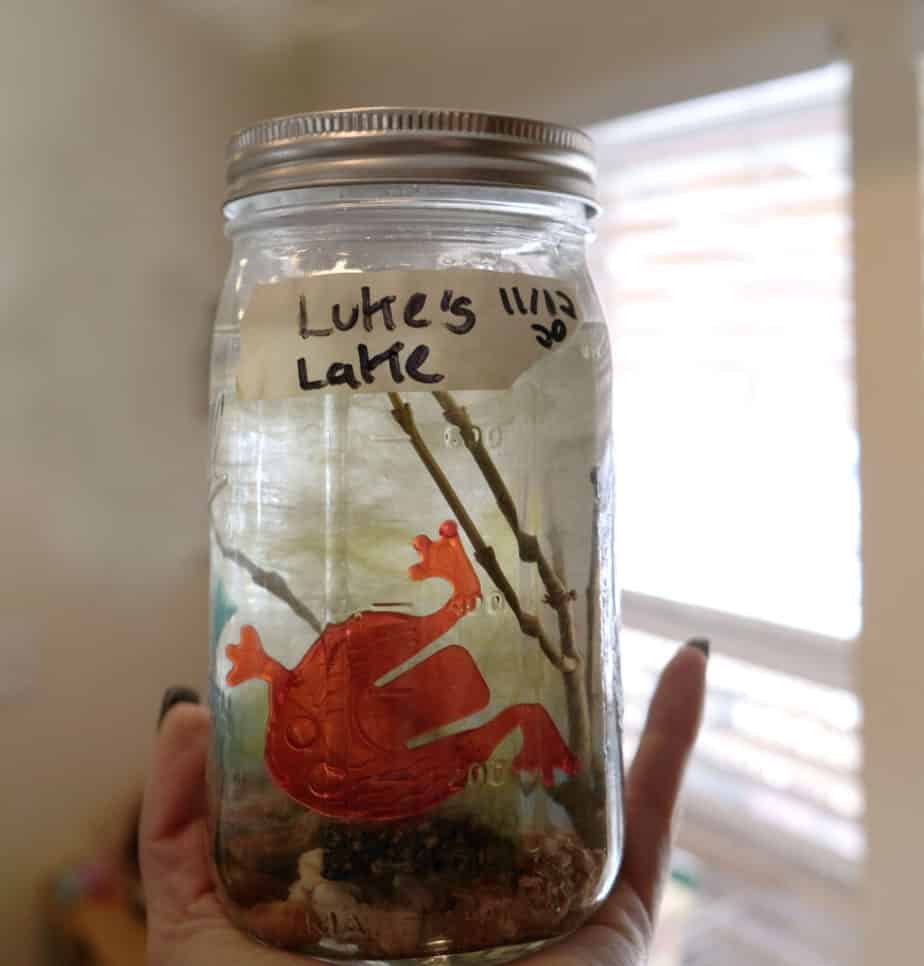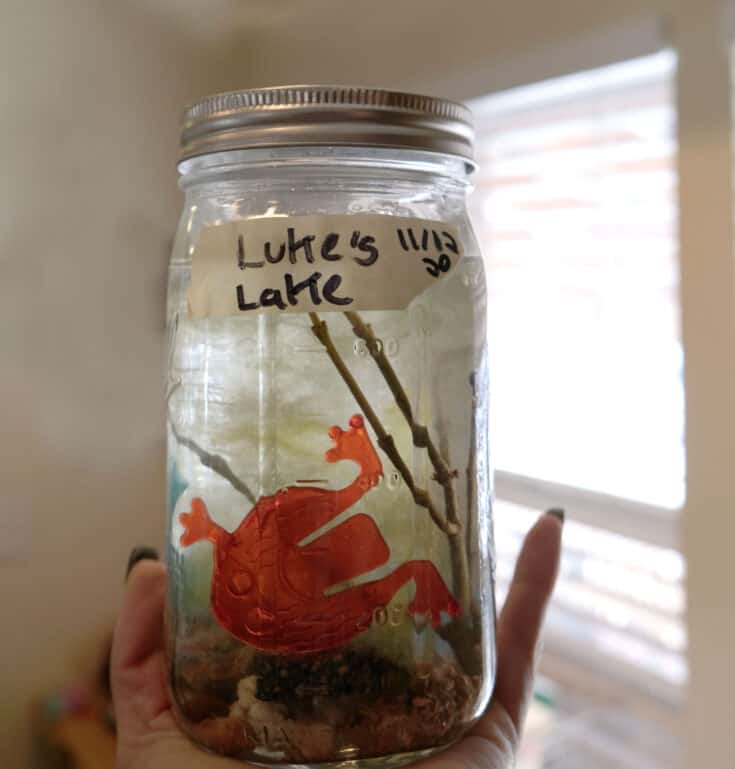 Perfect for a field trip to the pond or pond/frog week at school, this pond in a jar kids craft is a fun way for kids to discuss what they saw and try to understand then recreate it! An optional frog activity pack is available to go along with it!
Materials
Jar with a very tight sealing led (we used a large mason jar)
Some rocks (if you go to the lake/pond, make sure to get some from there!)
A fake frog or fish of some sort for fun
Some "mermaid grass" material - we had green wool but green yarn is just fine too!
Branches or other places kids imagine small pond life might like or hide in
Instructions
Get all the materials ready for the kids on their own plate. I learned the hard way to prep ahead because kids are excited and impatient!
Put the rocks in first. We chose not to include sand so that the water would stay clearer!
Now add in any branches or other small materials your child has collected into the jar. My kids wanted to put a lily pad in, so we got some aluminum foil and colored it green. A bottle cap might work for this too!
"Mermaid Grass" time! Using your material of choice (we used green wool) pick it apart a bit then put it in the jar. It may be helpful to come back after and make sure it's secured under some rocks.
Now add your fish/frog of choice and fill it up! A bag of fake fishing lures could work (they have worms, frogs etc) or some other type of frog. We used one that was leftover from a game we don't have anymore.
Notes
Shout out to Aunt Jenny for captivating all the kids at the Beaver Ponds that day! =D
Frog Activity Pack for an extra educational boost
I wanted to include an optional activity portion for those who wanted to add some learning to this – they're super cute and have some basic info about a frog and it's life cycle!
My oldest did this at school so it was a nice reminder for him and something new for my twins!
What's in the frog life cycle activity pack?
Labeling Activity + labels to practice correctly identifying each stage of the frog's life cycle
Frog life cycle sequence cards
Fun frog facts (gotta throw in some fun for the kids!)
One large frog life cycle image for kids to color in/bring home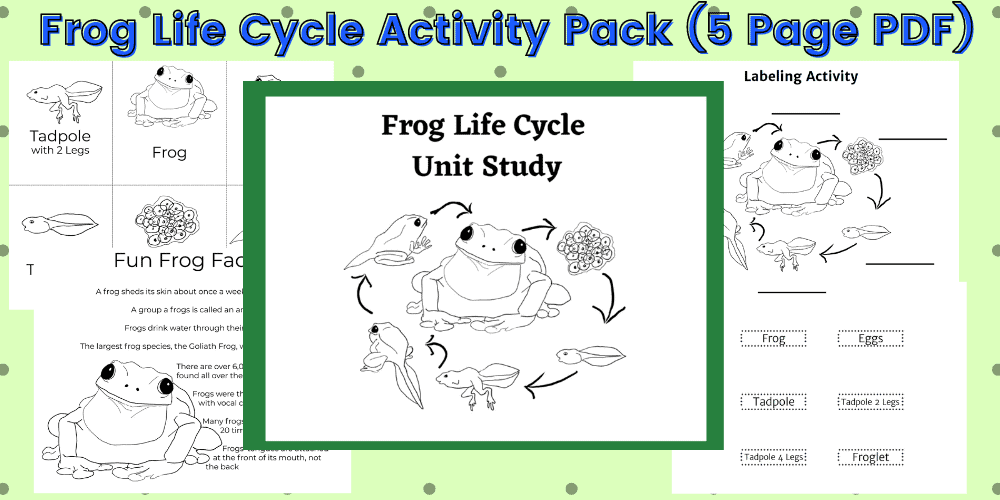 ---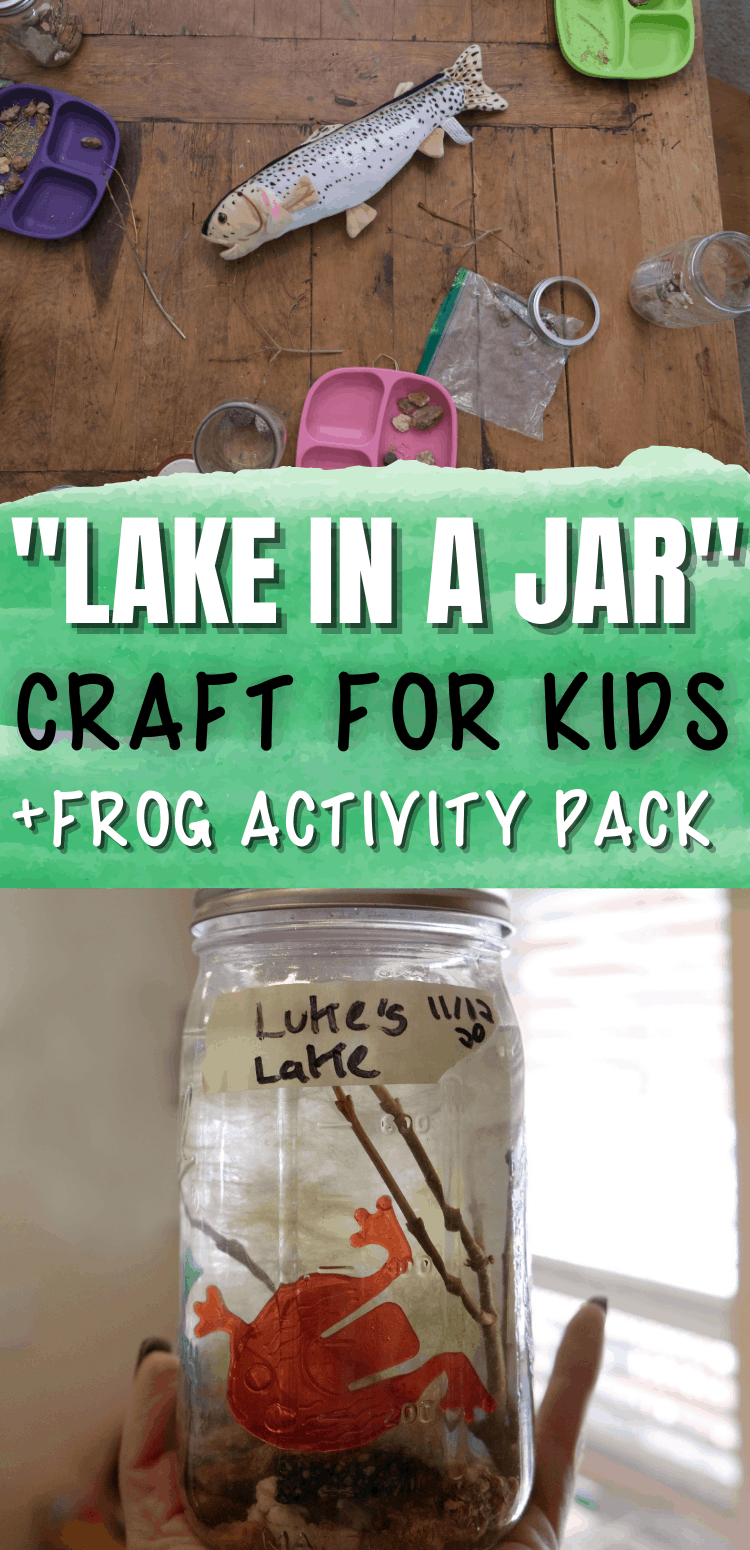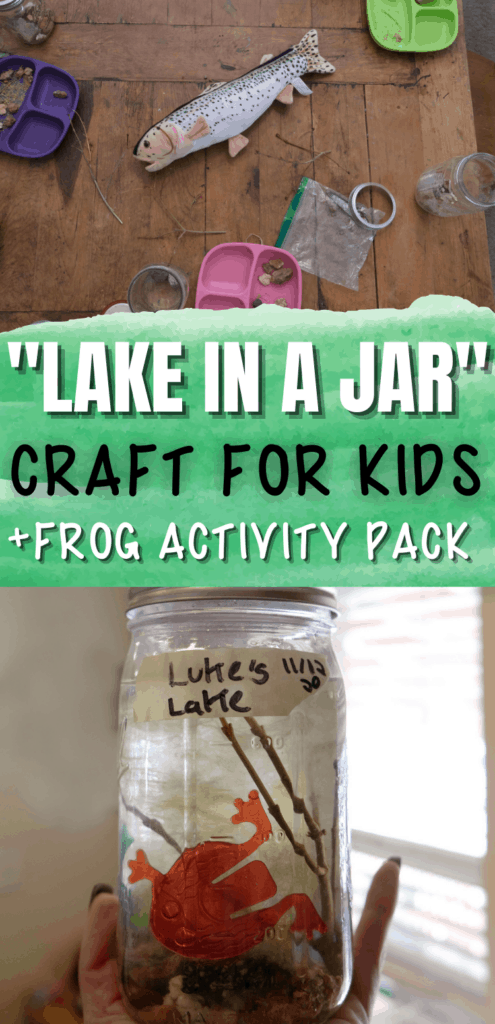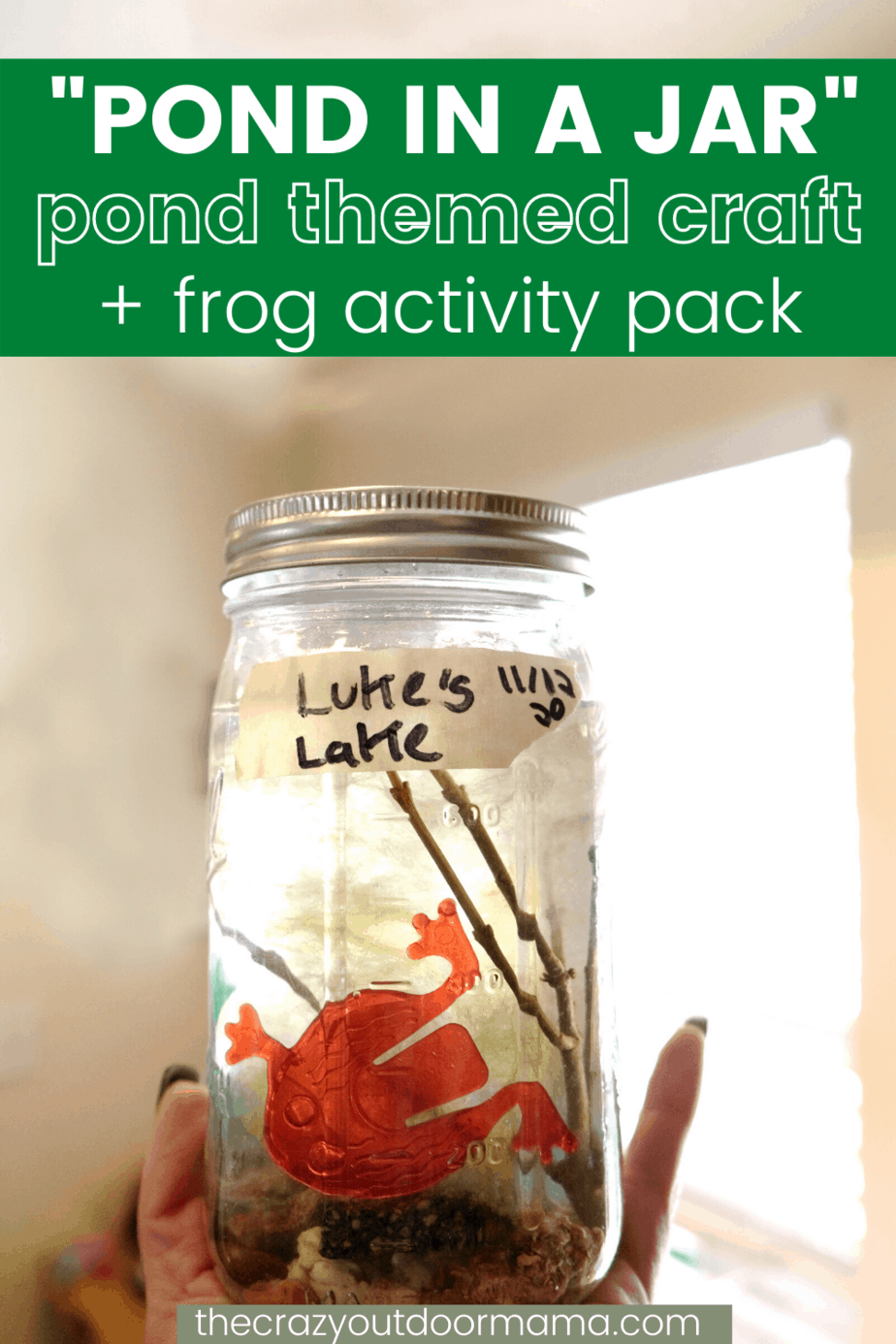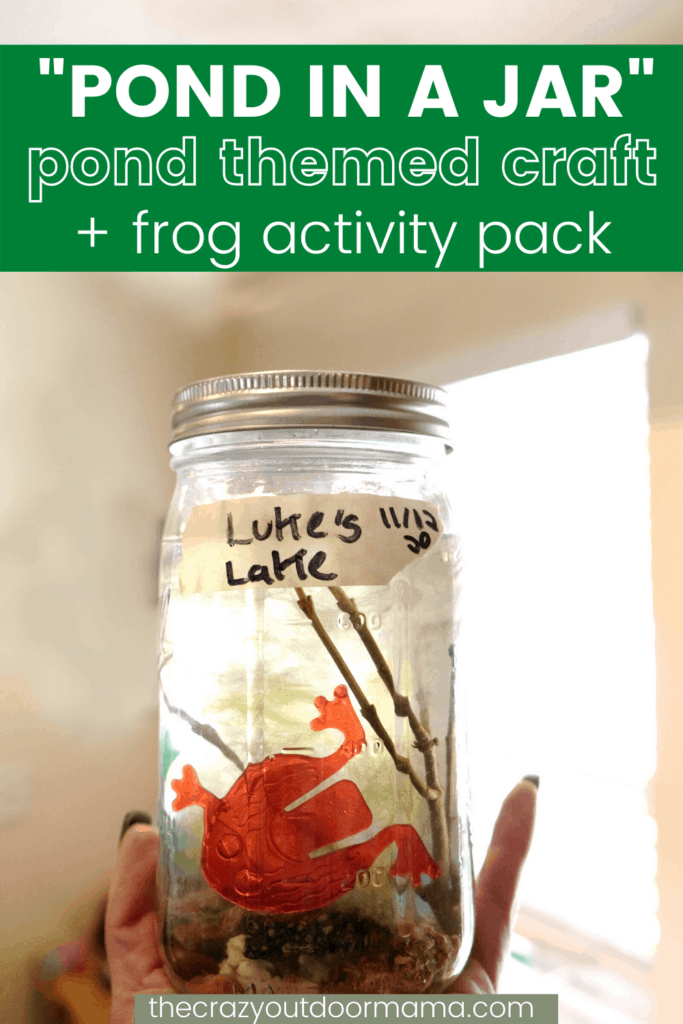 Latest posts by Stacy Bressler
(see all)