If you're looking for a pretty, non worklog feeling camp journal, then I have some great news for ya – I've got the first full color, full size (8 1/2″ by 11″) camp journal out there!
It actually all started as making some more printables (all my articles with printables end up doing well… we all like free camping stuff!) and I was looking for some inspiration. I didn't have any printable camping journal (I do have a very simple template here, but it's nothing like my book) and knew that I needed to add some to my website.
I looked at Etsy and Amazon, and it seemed the most popular camp journals/logs had really pretty covers, but were mostly black and white inside and full of lots of tables and checkboxes… meh.
Our camping journies are beautiful, unique, and at times pretty exciting, and I wanted to make something to reflect that. I started on making them a printable format, but realized I might be able to reach more people if I actually had it printed and ready to buy on some place like Amazon!
Anyways, I'm sure you didn't come here to listen about the story of how it came to be… but rather what the heck it is!
Let's dive into all the awesome sections of this journal, and at the end I'll show a video!
P.S. I am currently the #1 New Release in Camping! See more info below, or check it out now! Thank you guys!
See it on Amazon Now!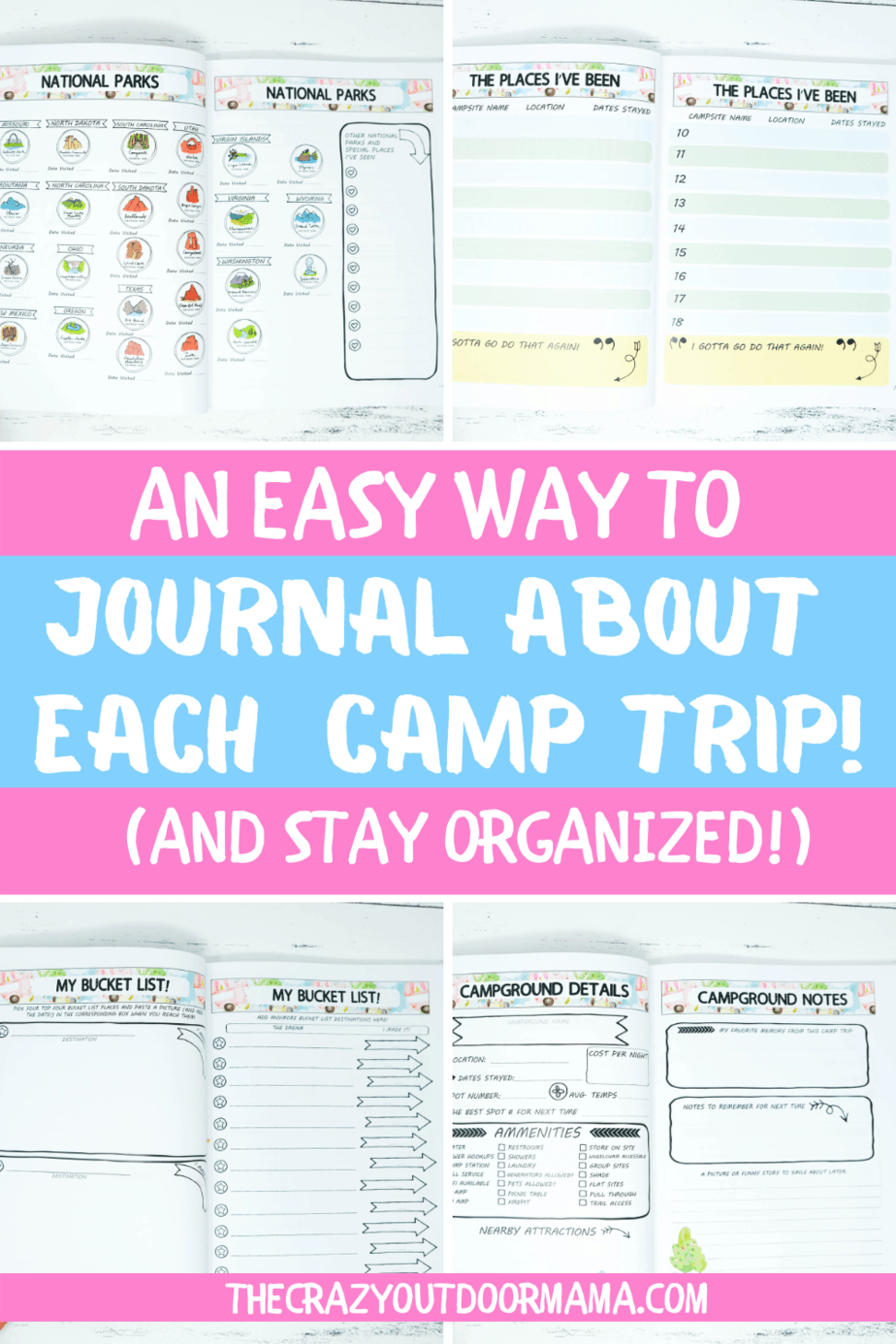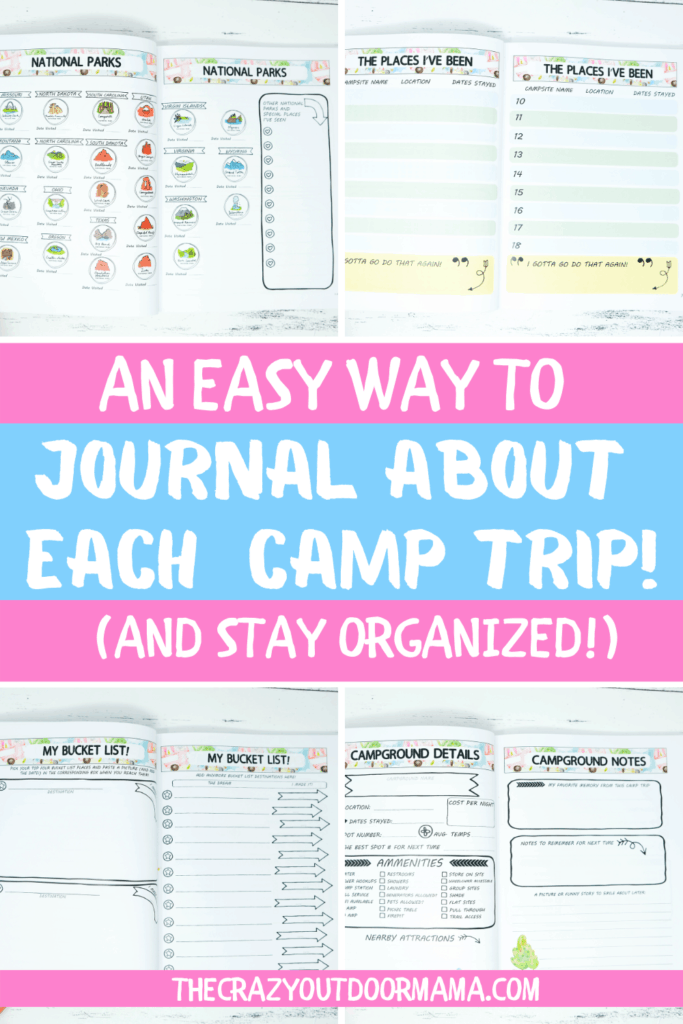 Make it personal with picture spots for your camping rig and crew!
A picture says a thousand words, right? So let's save some space and… use some actual pictures! I wanted to start this journal off by adding some very personal touches that will already set you apart from any other camper.
Also, who doesn't like to sit and daydream about where they'll take their camper next!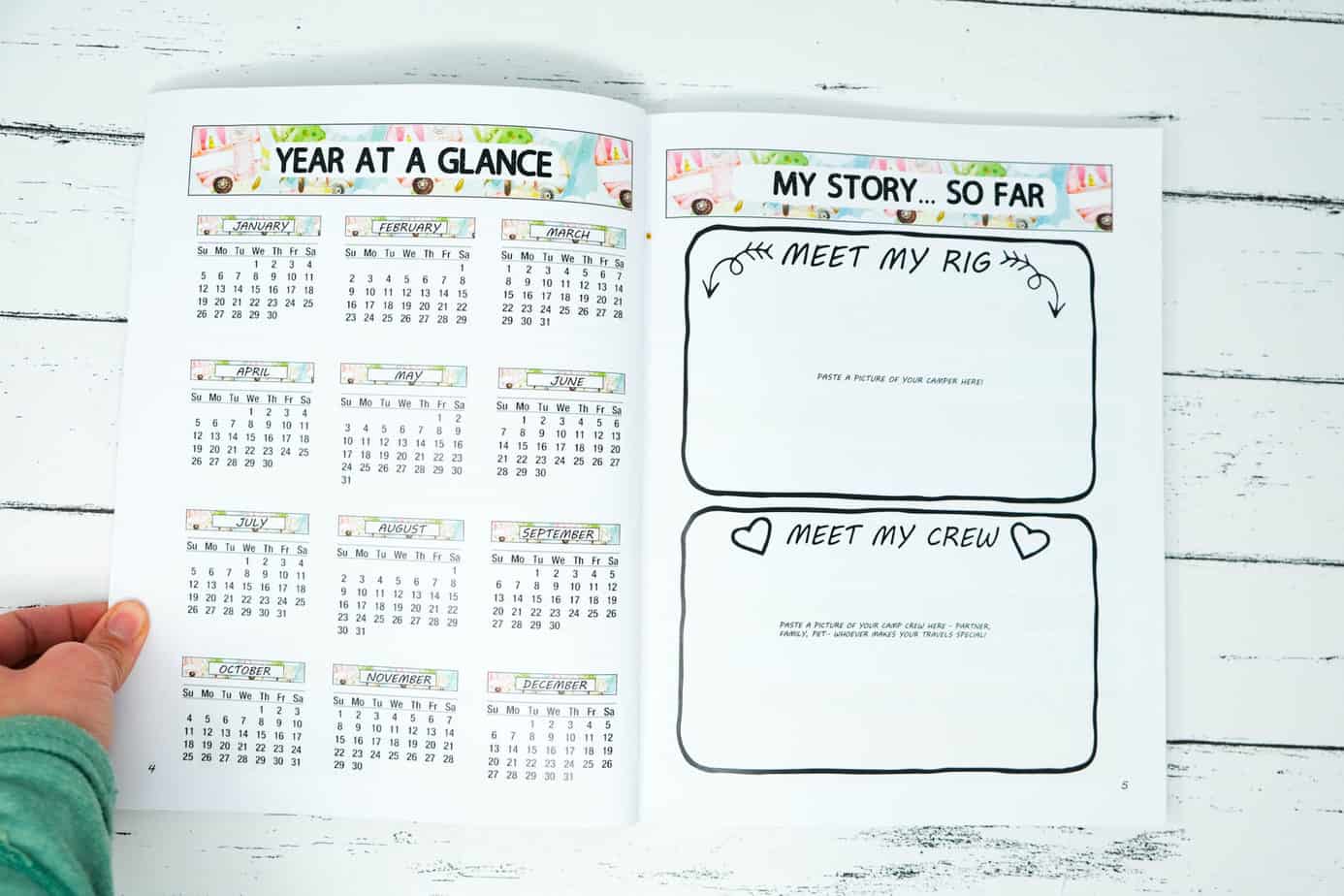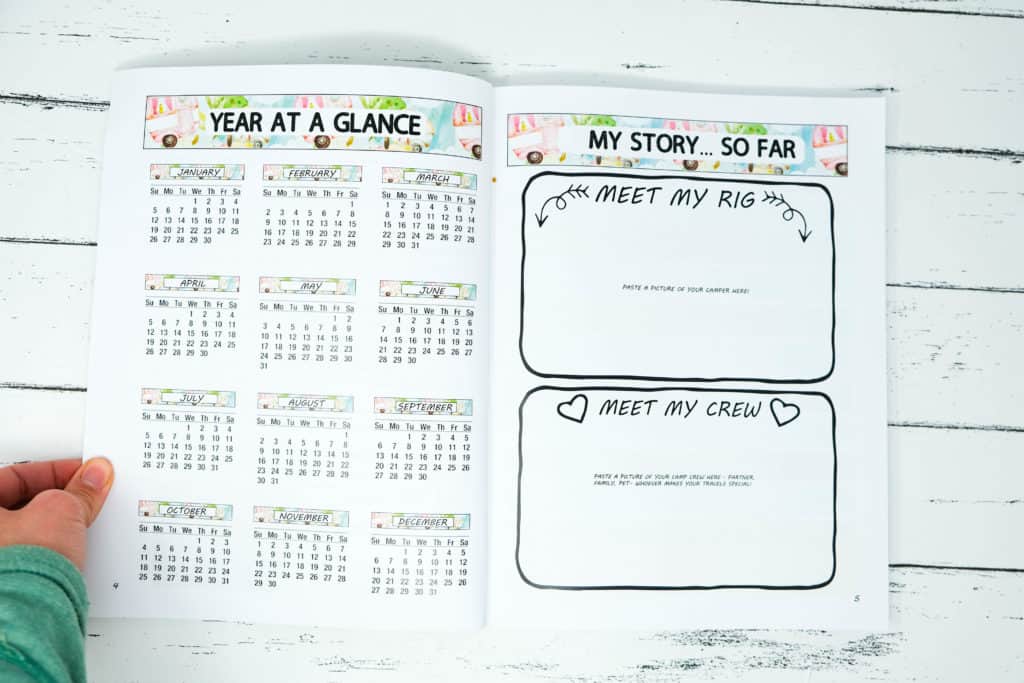 "The places you've been" section for campsite names, location and dates stayed!
While this is fairly standard, I did want to add more color, more spaces (there are 81 spots!) and make it a bit more fun by leaving a big spot for your favorite!
At the end of each page I created a "I gotta do that again!" space that was a bit larger so that you could write down your favorite and some details about it!
There are just some campgrounds thare are so magical that it's worth going twice – and there's some people as forgetful as me that I need to make sure to write it down!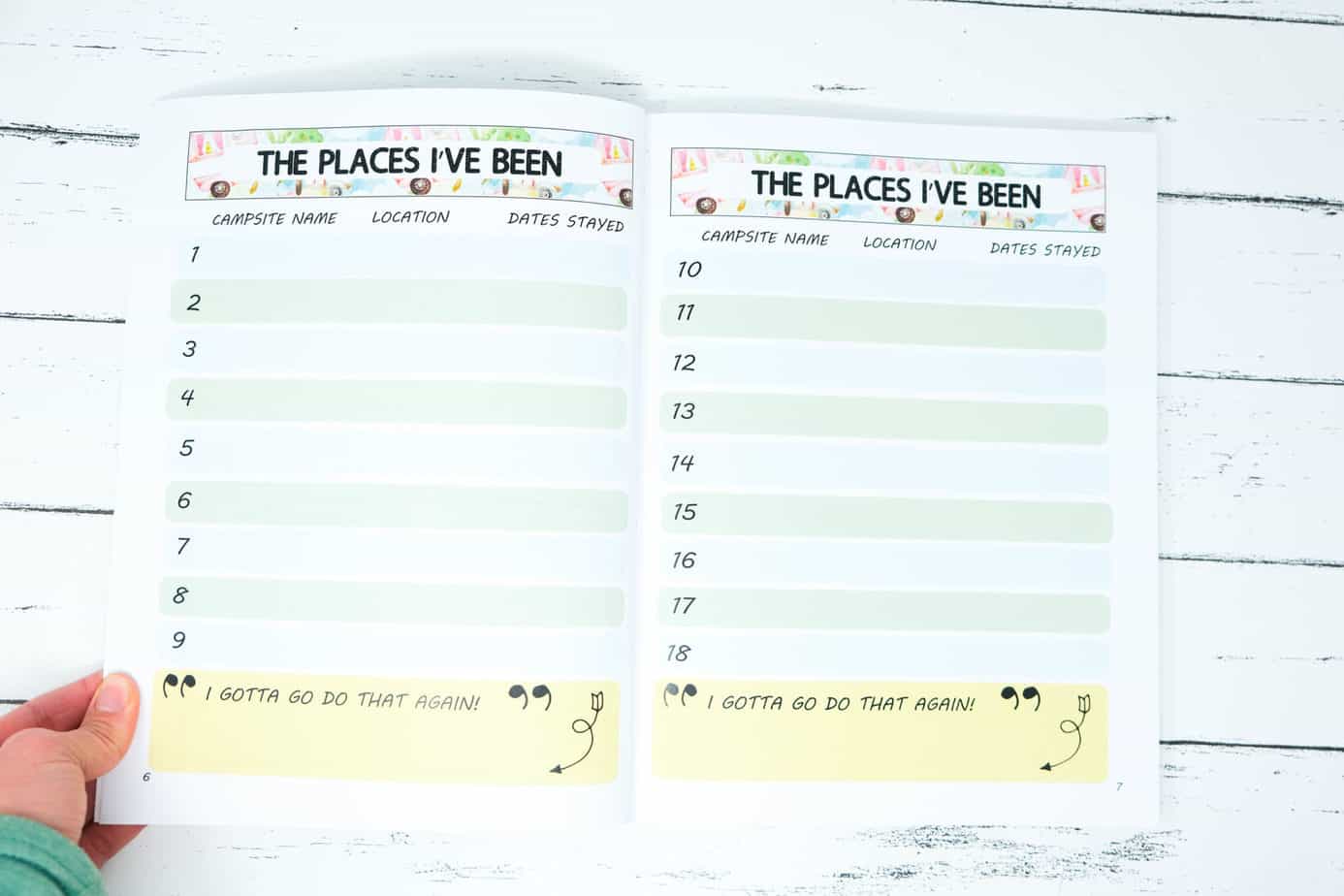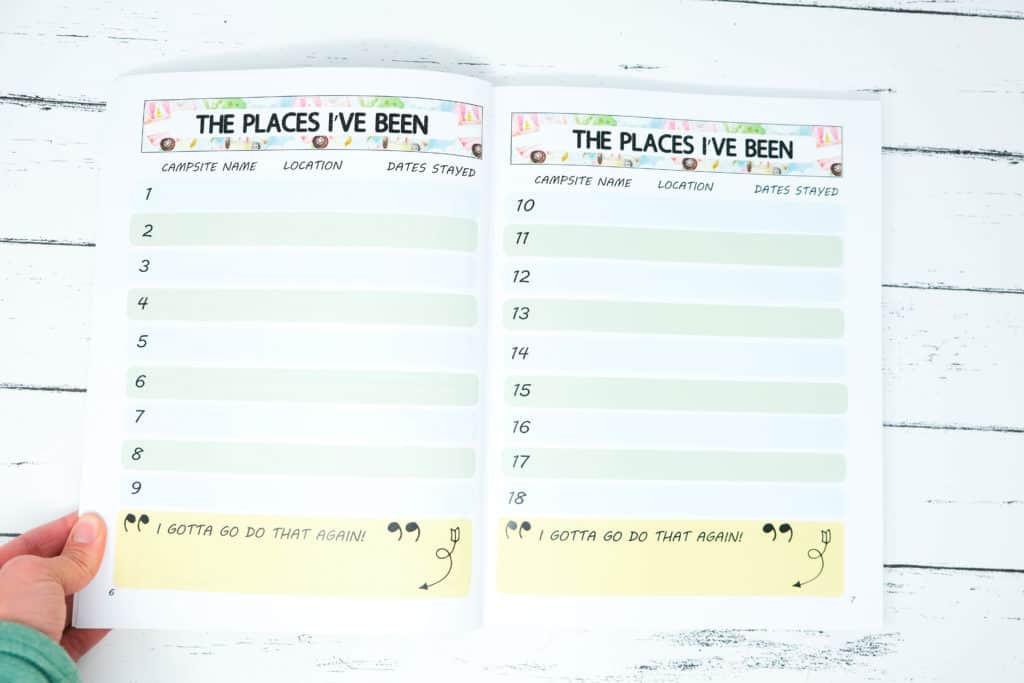 National Parks badge list
If you're from the US, you might make visiting as many National Parks as possible a priority (quite a few day based on my market research from various RV FB groups) so I made sure to include a nice, pretty section for you to write down the date you visit each one!
Each National Park is represented by a beautiful representative image and they are organized by state so they are easy to find!
This section takes up four pages (I didn't want it to feel crammed) and on the last page, I have left a section for you to fill in any other special places you've been that weren't listed. This might include State Parks, other countries National Parks (such as Canadian ones) or points of interest that are important to you.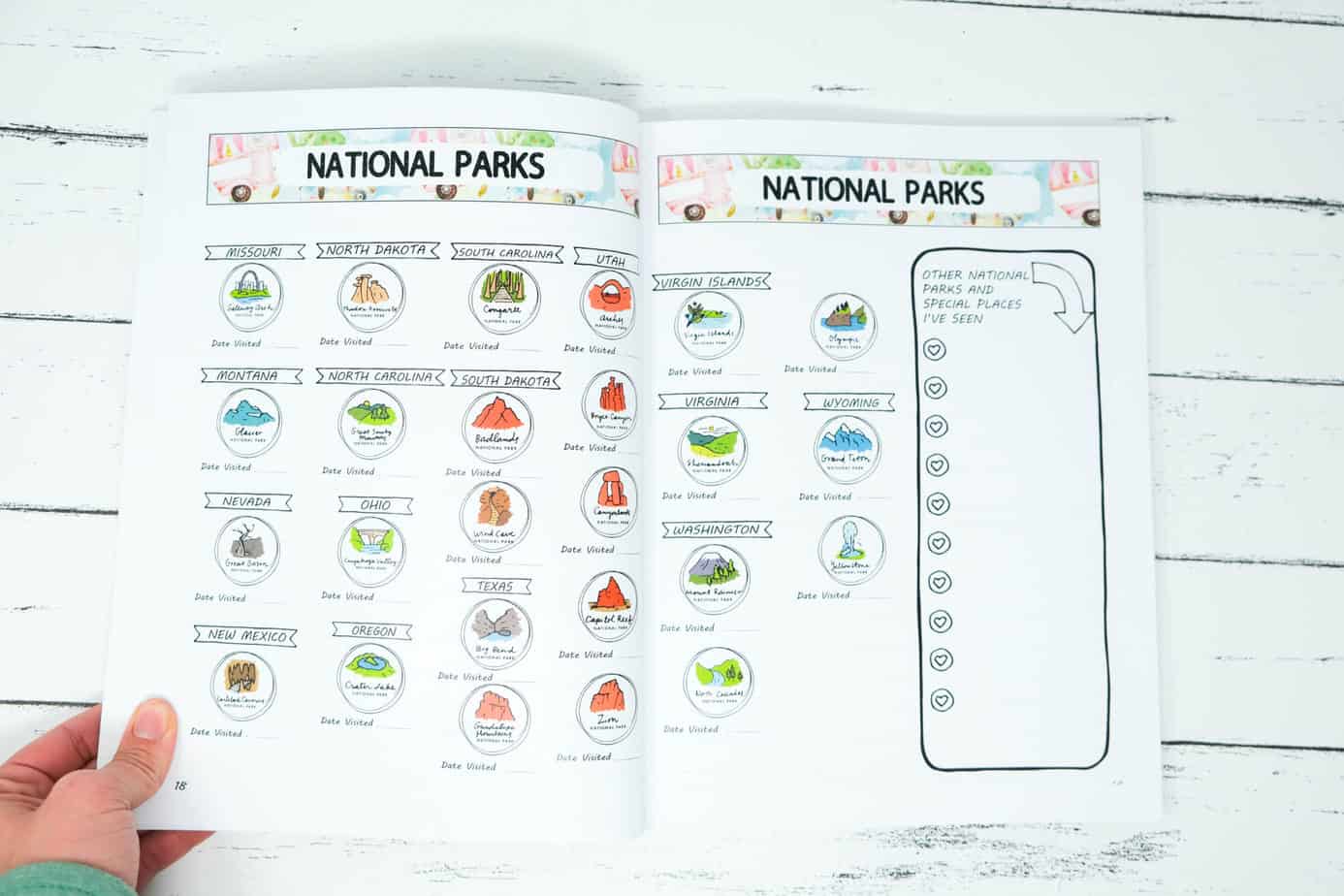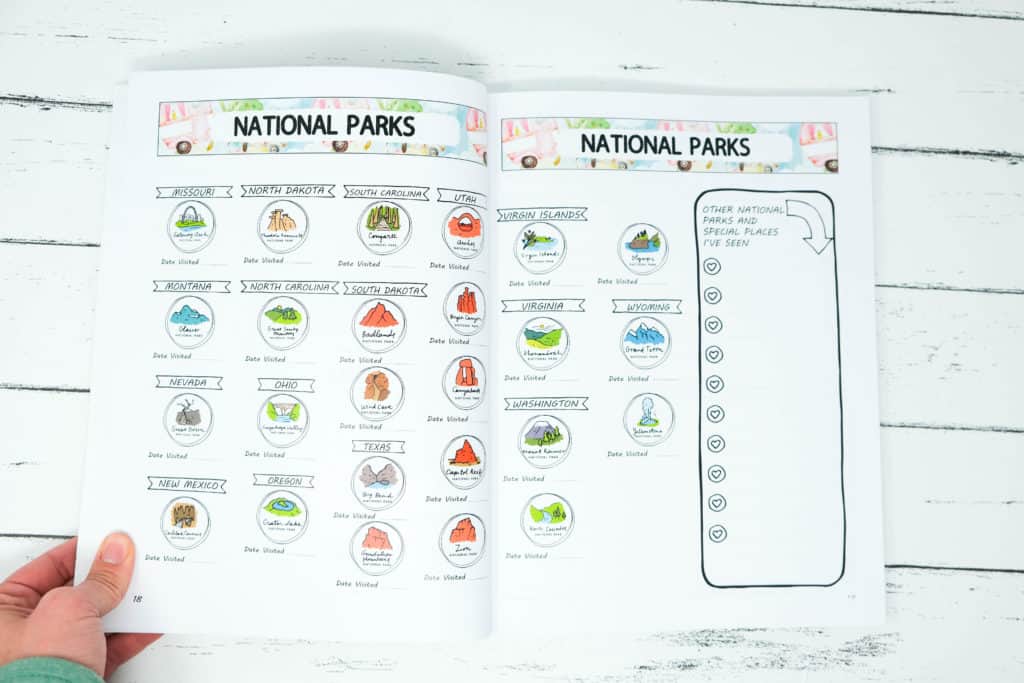 "Friends I've Made" while camping list
This was one of the ones that I was surprised people wanted, but perhaps that's because I typically go digital for this and add any new friends I make on Facebook.
After thinking about it, it's actually pretty cool to have a physical record of all the interesting people you've met while out and about camping!
The three columns on this page include their name, phone/email and where/how you met the person.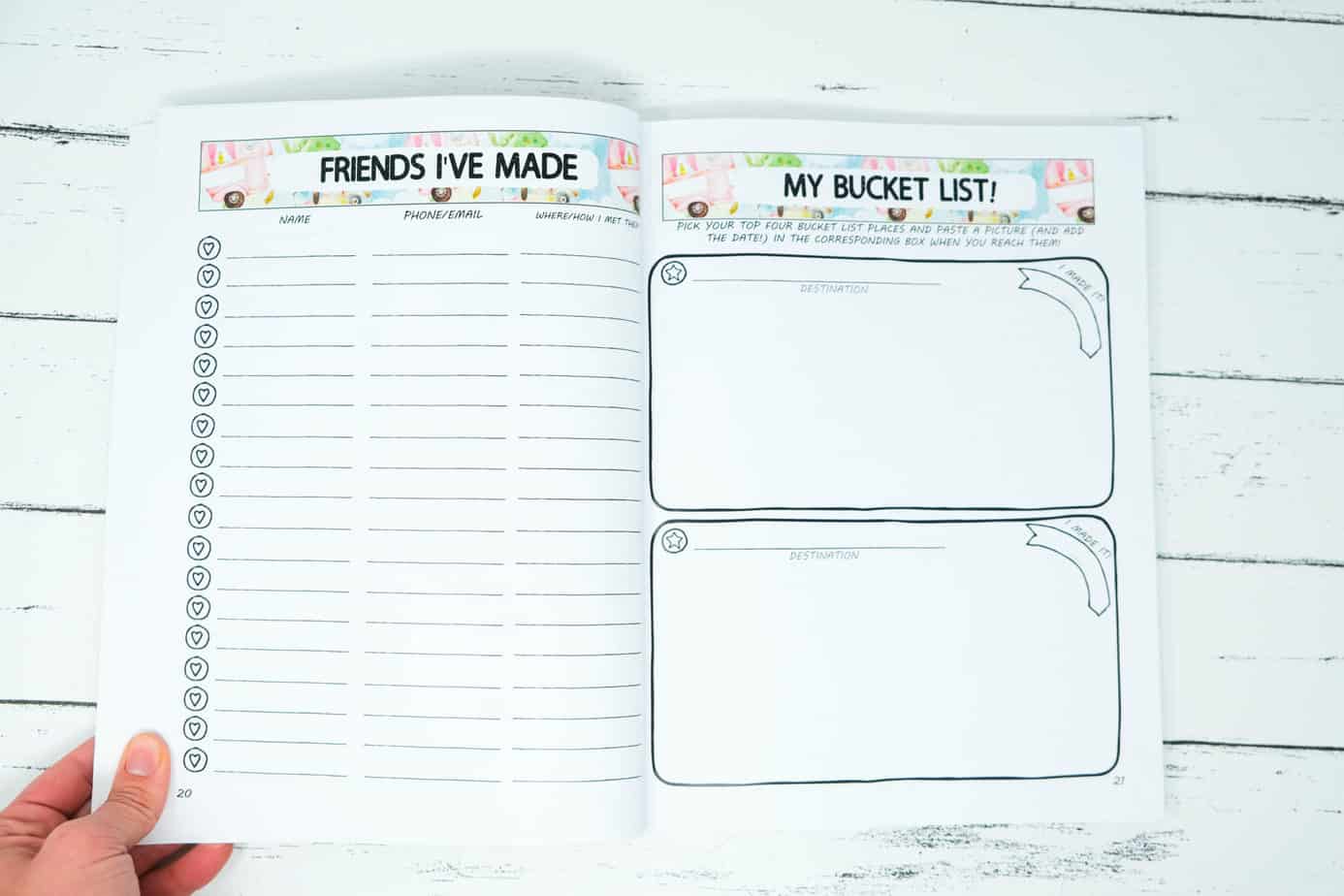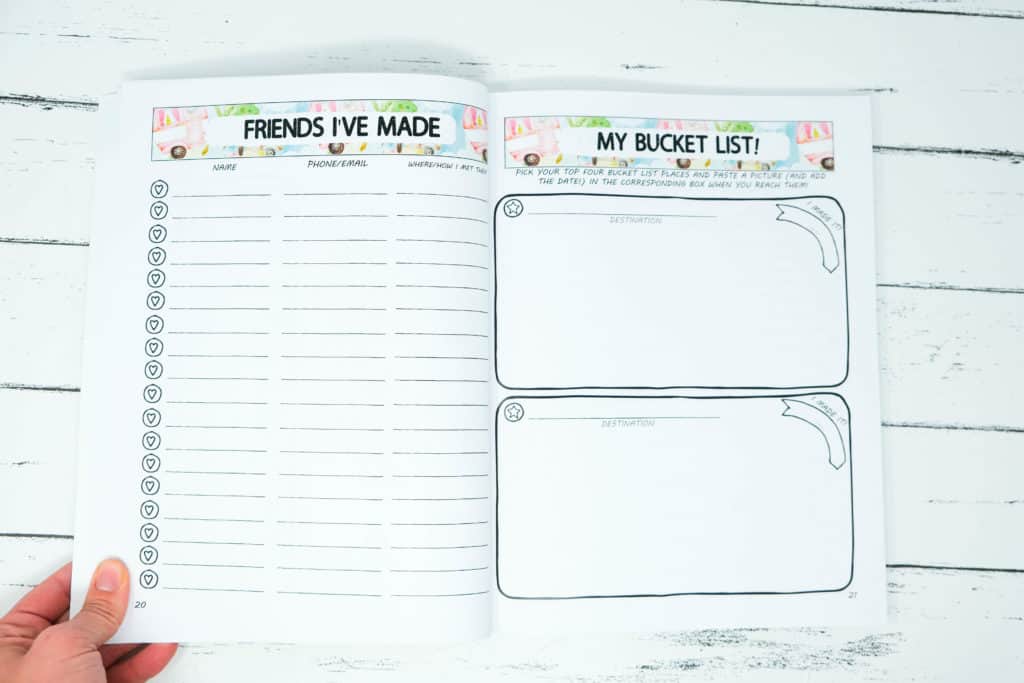 "Bucket List" camp spots journal section
EVERYONE has some bucket list camping spots or destinations they'd love to go! Mine are typically the ones that you need to reserve 6 months in advance (that I always forget about!) or ones that are really far away and just aren't an option with my kids being so young and not loving super long car rides yet.
This is another one of those things that I know are super personal, so I wanted to leave a couple of spots for photos to paste in once you get there!
There are four photo spots and an additional page with 12 more lines should you be someone who has alot of dreams and goals!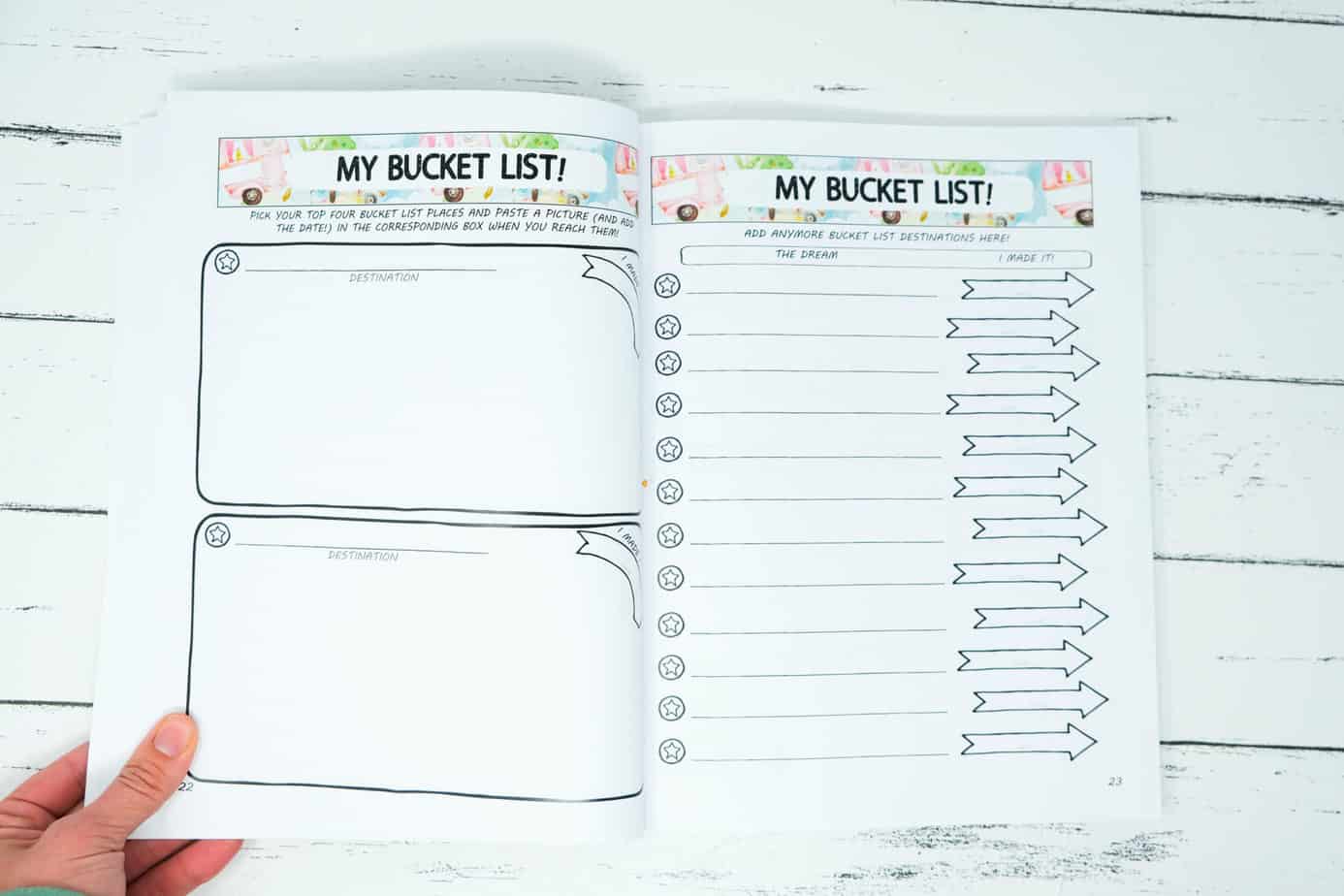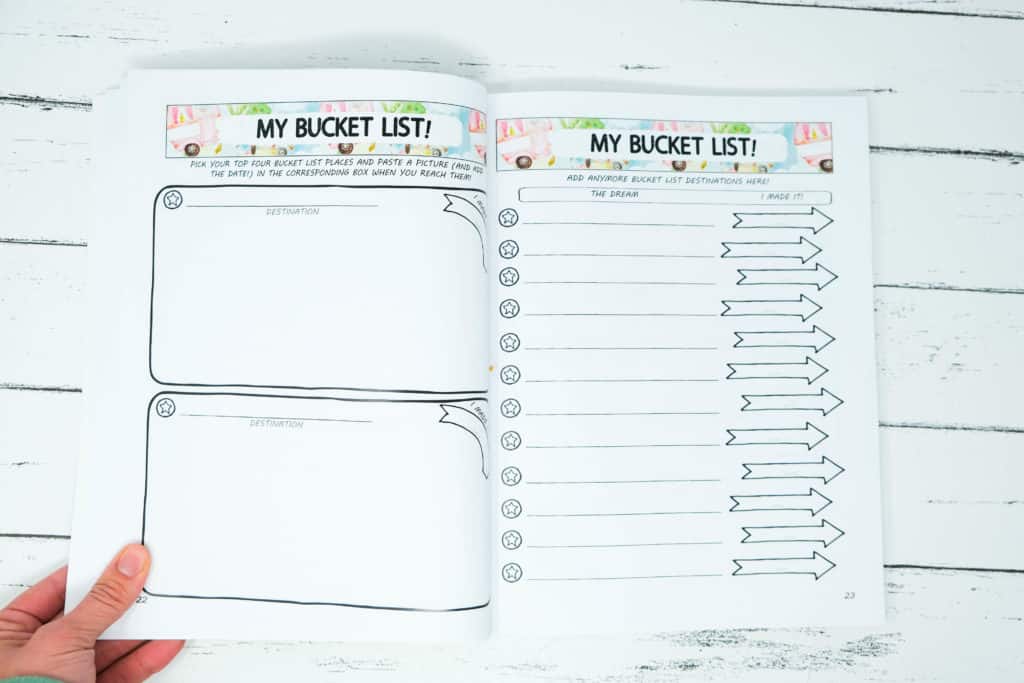 Campground Details and Notes Section
This is the beefy important part that takes up most of the book! The constant complaint from people was that there just wasn't enough space for all their camp trips… so I have ALOT of spaces for entries!
Each entry is two full pages long, and they are next to eachother (as opposed to on the back of the page) so that you can write and see all your camp trip information without having to flip pages!
Here's a list of what details you are able to fill in on the actual "log" for your camptrip!
Campground name
Location
Cost per night
Dates stayed
Spot number
Average temps
Best spot number for next time
Amenities (there are 21 options to select so you know what was available at the site and are pretty standard when compared to other journals)
Nearby attractions
Favorite memory from the camp trip (large section)
Notes to remember for next time (large section)
Spot for a favorite picture or funny story to smile about later =) (large section)
This is what I really wanted to improve the most one – I don't want to feel like a graph or a worklog is being filled out. I took some bullet journaling elements (open space, no lines in some sections, doodle style boxes etc) to make it feel more "relaxed".
This section last from page 24 to 193, so you have tons of room for all your awesome camp adventures!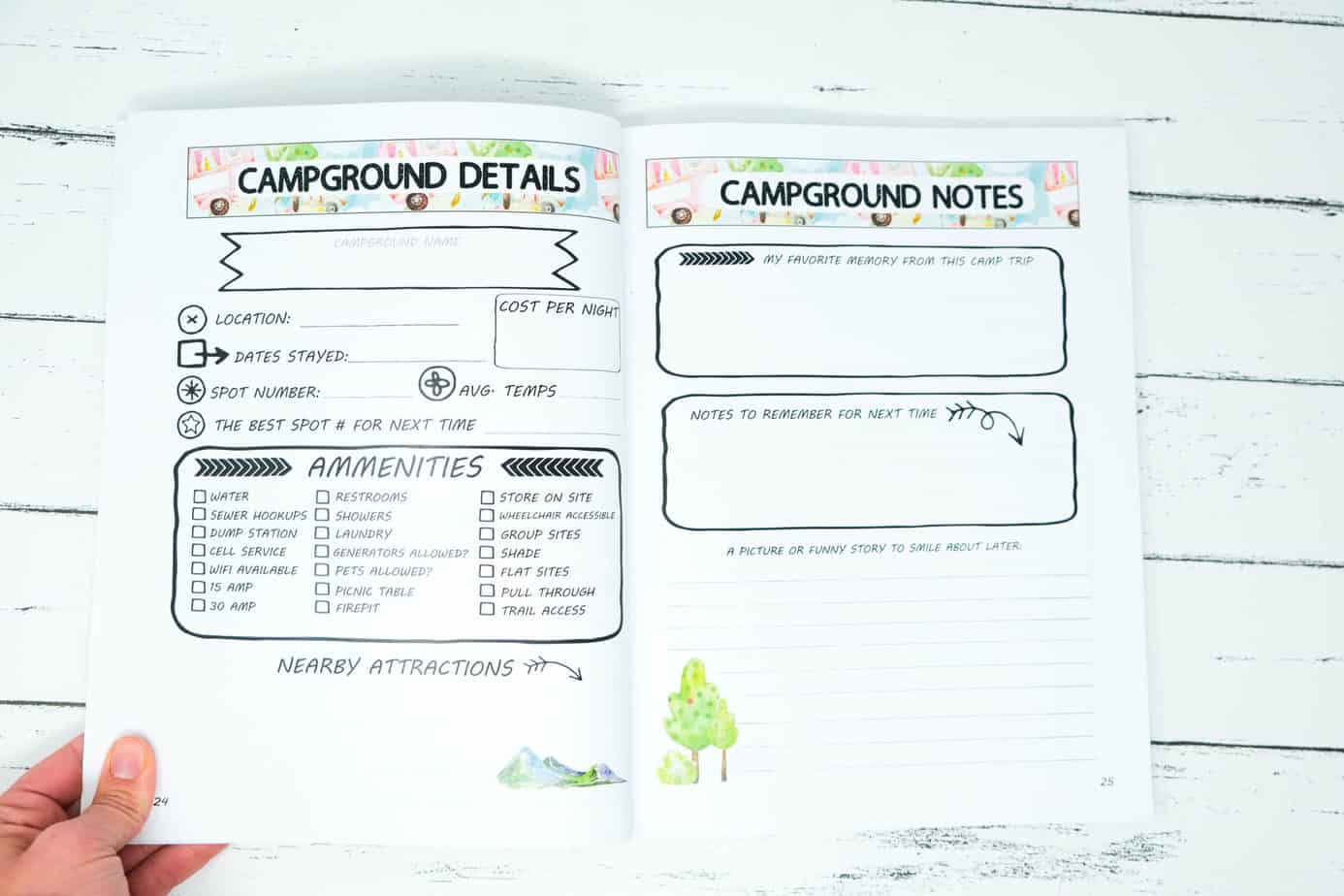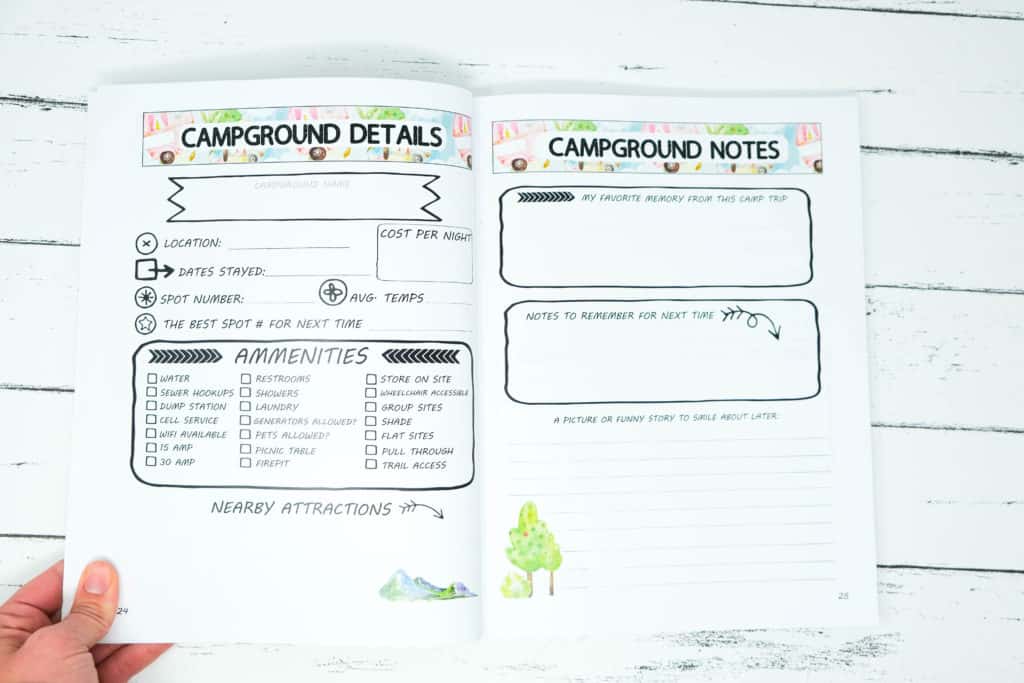 Departure checklist
Who here has left the steps down, a valued camp item behind or forgot to plug in their lights? ME! I'm really terrible at going through the list mentally, and figured other people might be too, so I added in a general departure checklist.
It won't be everything, and not every item will be applicable, but it's meant to serve as something to read over before you go. It might also be helpful for the new RVer/camper who might need to read it over the first couple of outings before getting into the flow of things.
Check out the picture below to see what it covers!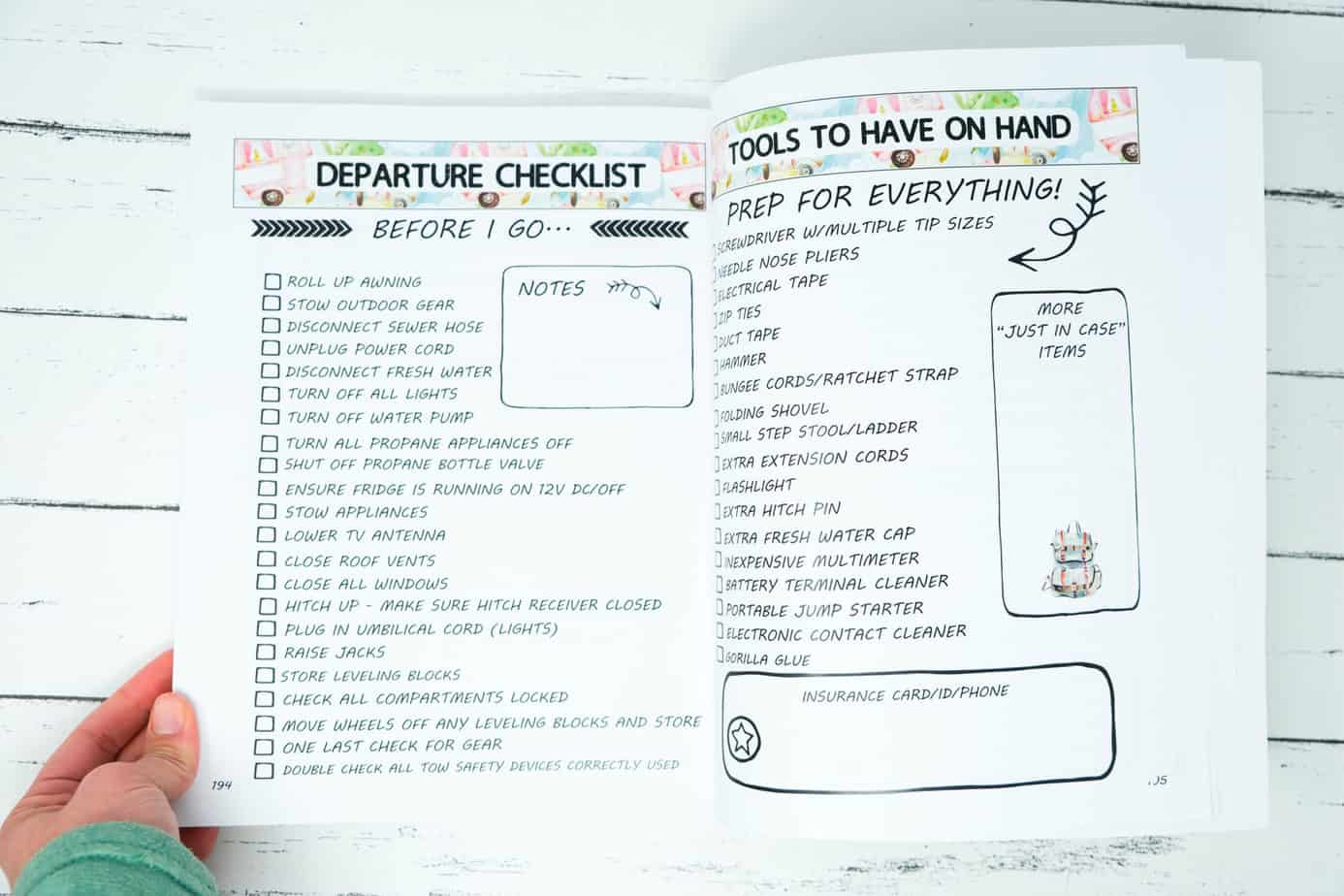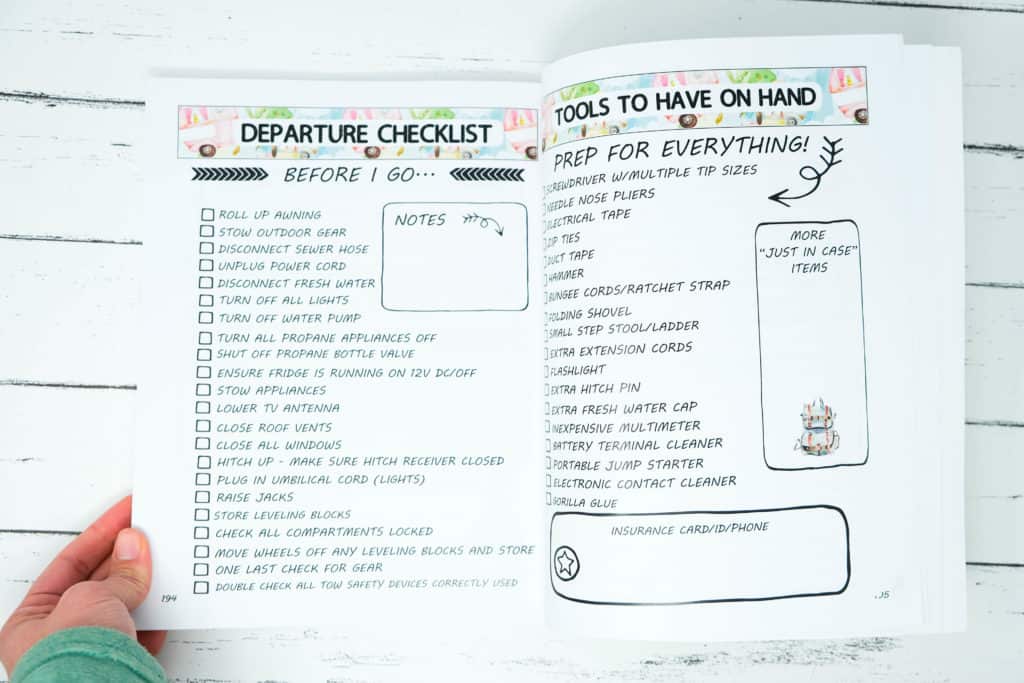 "Tools to have on Hand" while traveling and camping
I actually have an article on this topic that does fairly well, so figured I'd add it to the book too!
Being stranded and having limited options (especially if you have limited cell service) can be pretty frustrating – heck, sometimes scary if you have kids who have needs! These tools will cover MOST problems with your camper and are just good to keep in your toolbag.
It might save your trip or atleast allow you to limp by till you are able to return home!
There is a spot at the bottom to paste/write any insurance information you have so that it is easy to access.
"Personal item" pack list for camping
Again, this is meant as more of a "guideline" because everyone's personal needs will be different, but it's just nice to have a basic list to start with until you know more about what you need. It takes awhile to figure out how not to overpack!
There is a giant spot at the bottom for you to fill in with items that are important for you to bring each trip!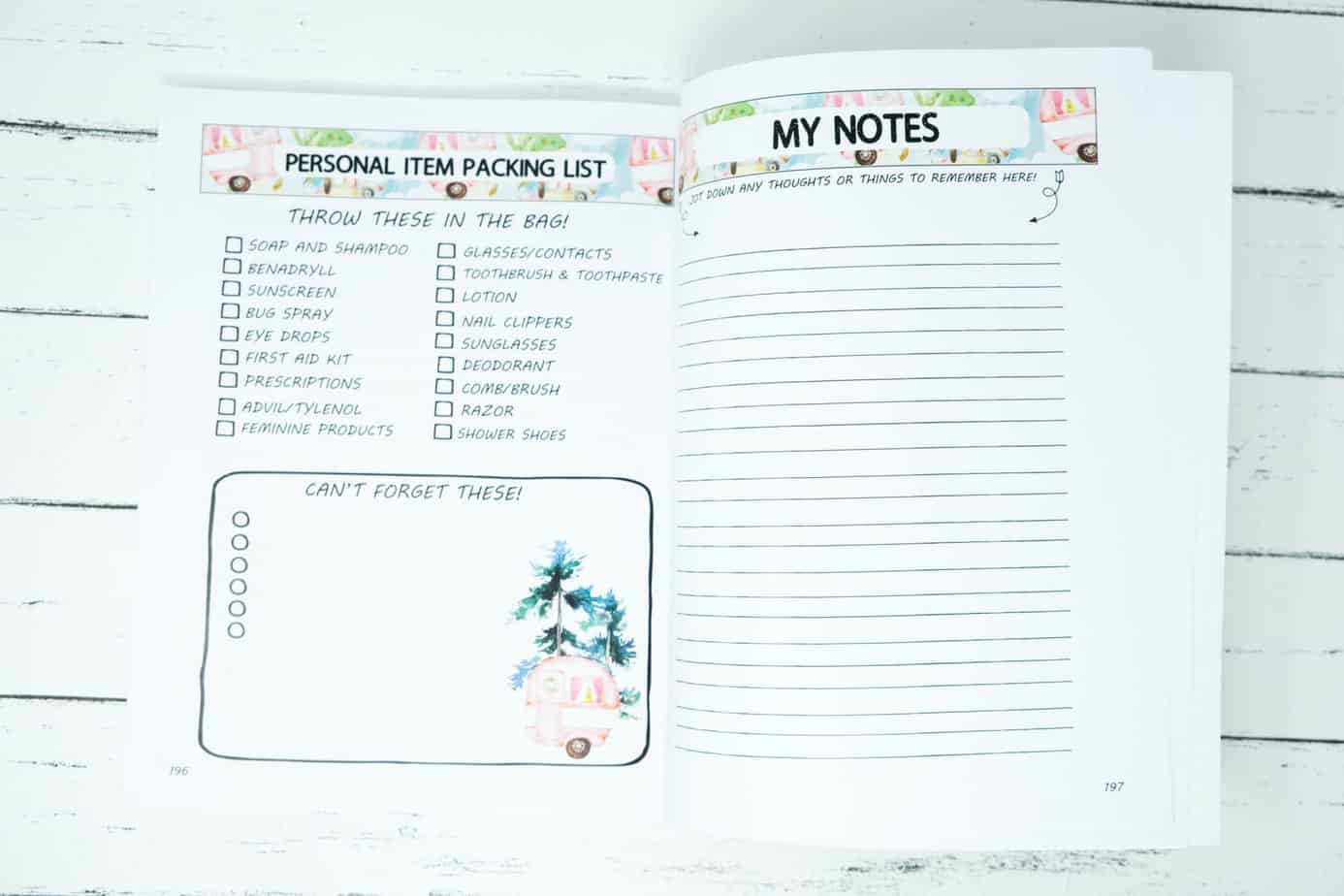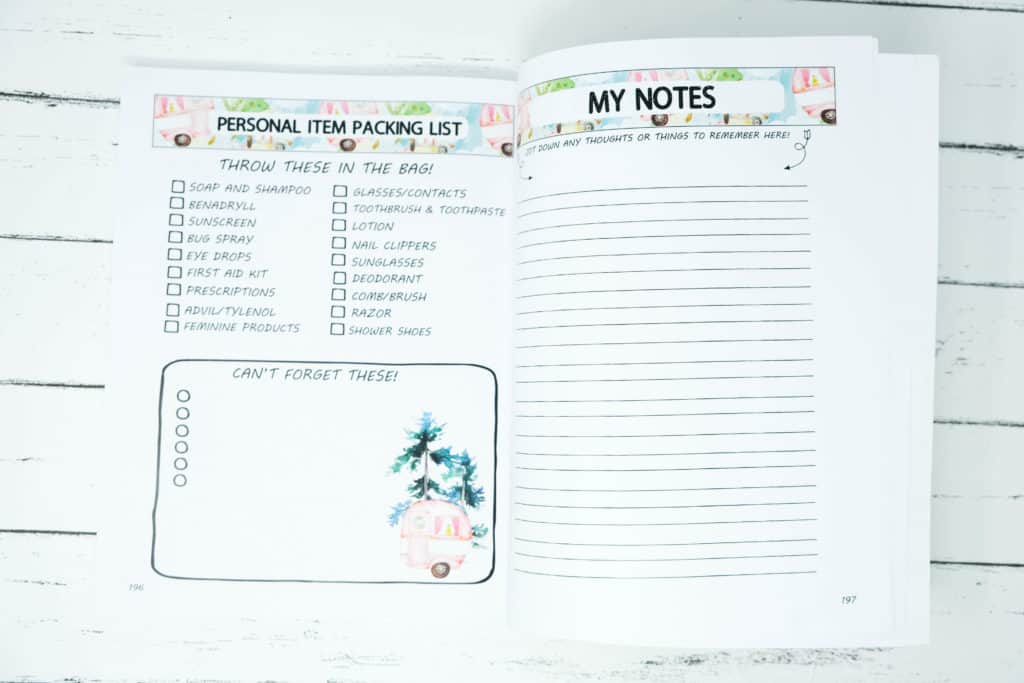 Notes pages
Just incase there is something that I didn't include a dedicated page for, or you really just want to jot down a couple of notes, I included four full size and lined note pages.
It might be easier to keep track of than 20 different post its or written on napkins!
Here's the camp journal review video in case you're more of a visual person!
I truly believe you'll like this journal if you're a colorful, creative person!
More RV Articles To Check Out!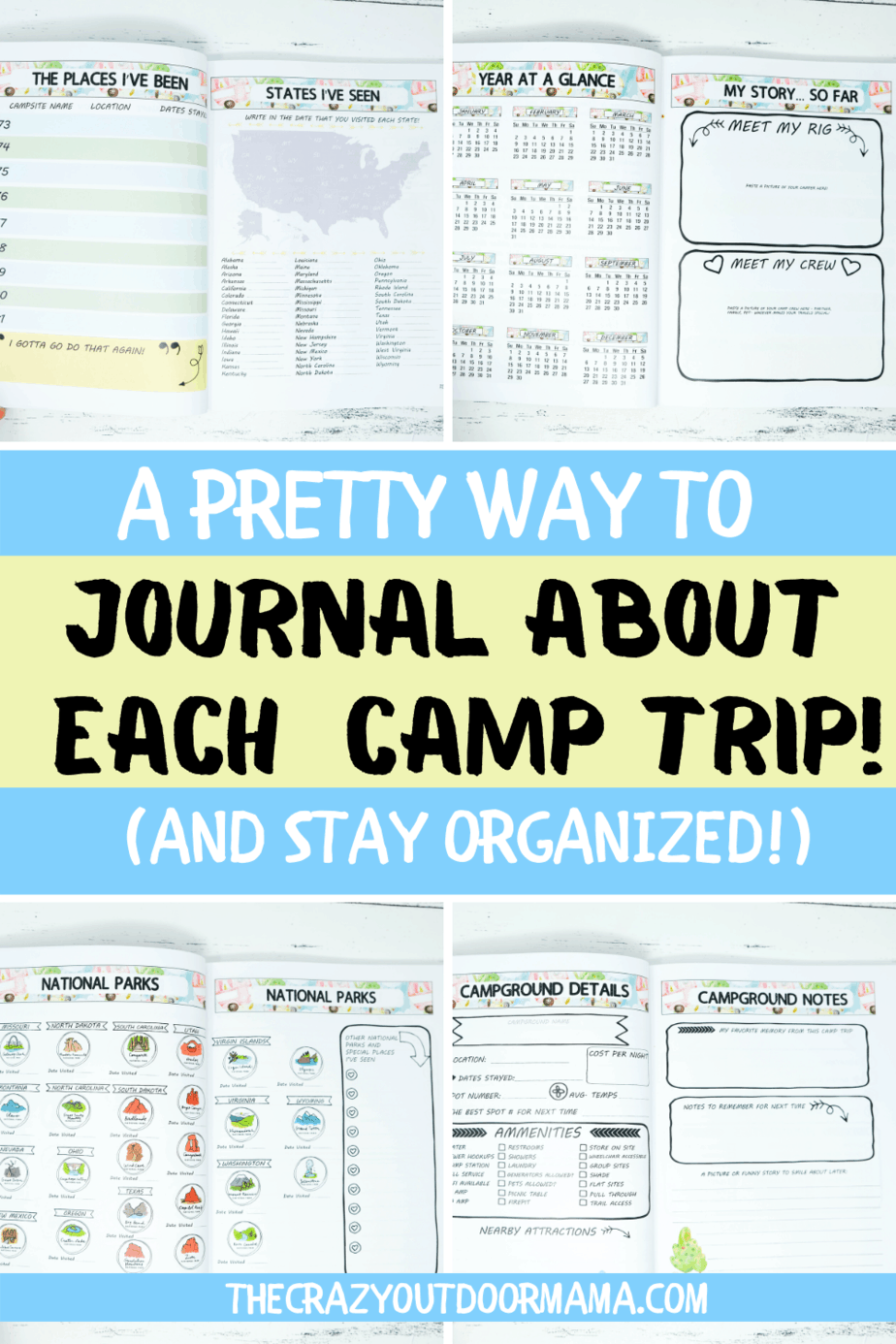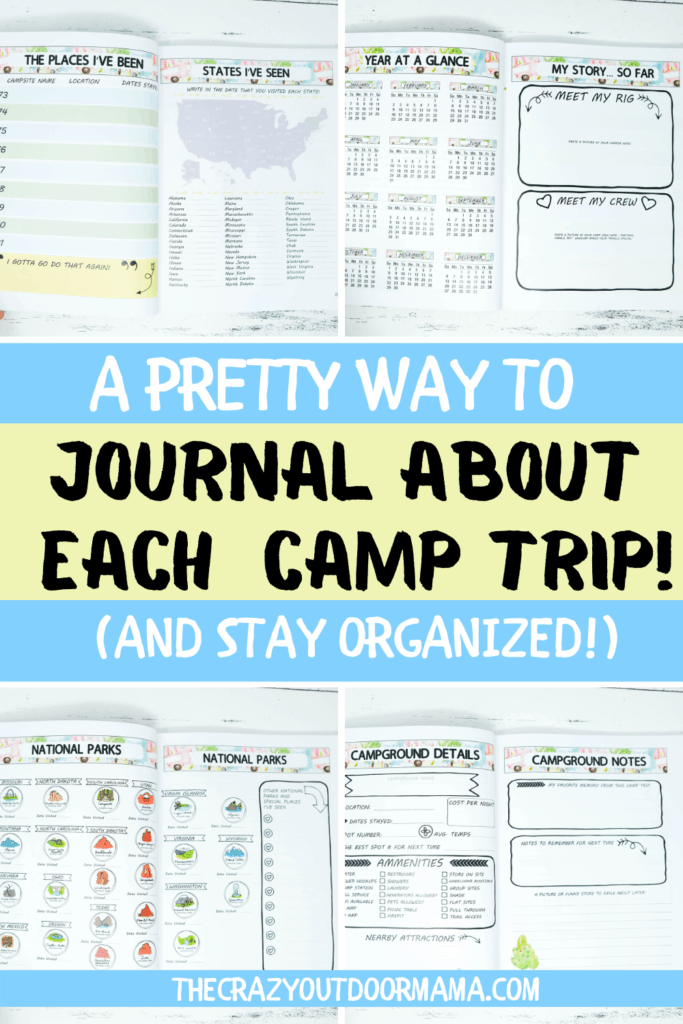 Latest posts by Stacy Bressler
(see all)